Last updated on June 14, 2023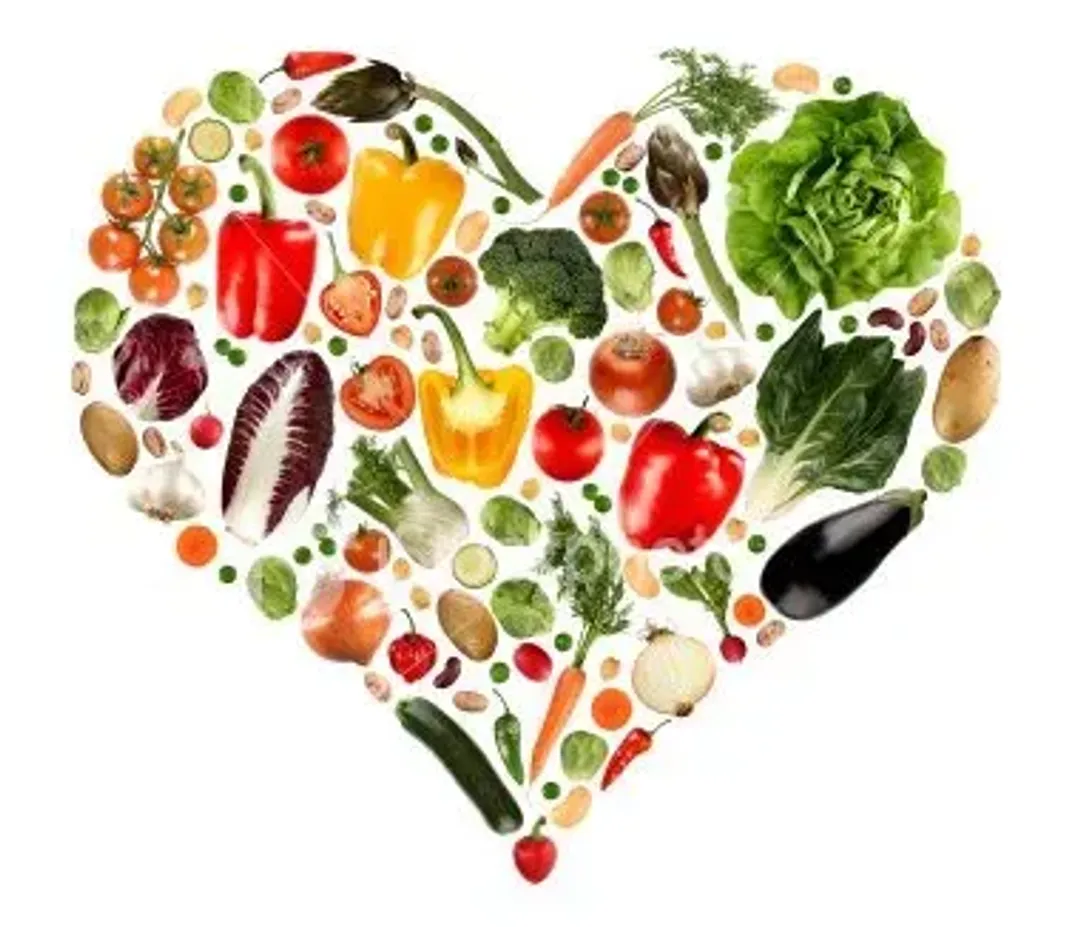 At Healthy Recipes 101, we believe that healthy eating is an essential part of living a healthy and happy life. A healthy diet should be simple, nourishing, non-restrictive, sustainable, and enjoyable.
As there is no one definition of a healthy diet, Healthy Recipes 101 has focused on providing recipes that meet specific goals for calories, saturated fat, and sodium (per single serving). 
Why We Keep Our Eyes on Saturated Fat and Sodium
According to the key recommendations substantiated by the 2020 – 2025 Dietary Guidelines for Americans, the dietary components that should be limited are saturated fats, trans fats, added sugars, and sodium. Keeping these components beneath specified limits can help individuals to achieve healthy eating patterns. 
Although there is conflicting research on saturated fats and the effects of consuming it in excess, we chose to abide by the current guidelines set forth by experts. The AHA has suggested that saturated fat may raise bad cholesterol and increase your risk of heart disease. Therefore, it is advisable to cut back on saturated fat and replace it with healthier fats.
Research has also shown that nearly all Americans eat too much salt (otherwise known as sodium). It is, therefore, recommended that one should keep sodium intake below the recommended limit to reduce the risk of high blood pressure, heart disease, stroke, and kidney damage. To live a long and healthy life, we must cut back on processed food and reduce the salt in our meals.
In working our way through various recipes, we noticed that during the cooking process, we'd unintentionally add more salt and ingredients with high saturated fat content than we should. This happens even with homemade meals. That's why we believe that these dietary components must be kept under control in the preparation of every meal to avoid any negative impact on our health.
Take a Closer Look at The Nutrient Goals
1. Calories
The amount of calories you need every day is affected by your age, sex, and levels of physical activity, according to the 2020 – 2025 Dietary Guidelines for Americans.
According to the NCHS, in 2018, the percentage of U.S. adults aged 18 and over who met the physical activity guidelines for aerobic activity amounted to 53.3% of the population. Therefore, we decided to set our sights on US adults who are moderately active, in the age range from 18 to 45.
Within the above range, we then came up with two separate tables showing daily calorie goals for both genders. We set these limits at 2100 calories for females, and 2700 calories for males. These two figures come from the middle of the calorie range (see reference), as we want the values to reflect the average of the selected target as closely as possible.
2. Saturated Fat 
Healthy Eating Patterns from the 2020 – 2025 Dietary Guidelines for Americans recommends that less than 10 percent of our daily calorie intake should come from saturated fats. This translates to 210 calories of saturated fat on a 2,100 calorie diet, and 270 calories of saturated fat on a 2,700 calorie diet.
As fat provides 9 calories per gram, we should limit our intake to:
less than 23 grams of saturated fat per day, based on a 2,100 calorie diet.
less than 30 grams of saturated fat per day, based on a 2,700 calorie diet.
3. Sodium 
Healthy Eating Patterns from the 2020 – 2025 Dietary Guidelines for Americans recommend that individuals consume less than 2,300 milligrams of sodium per day to achieve healthy eating patterns.
Healthy Recipes 101's Nutrition Guidelines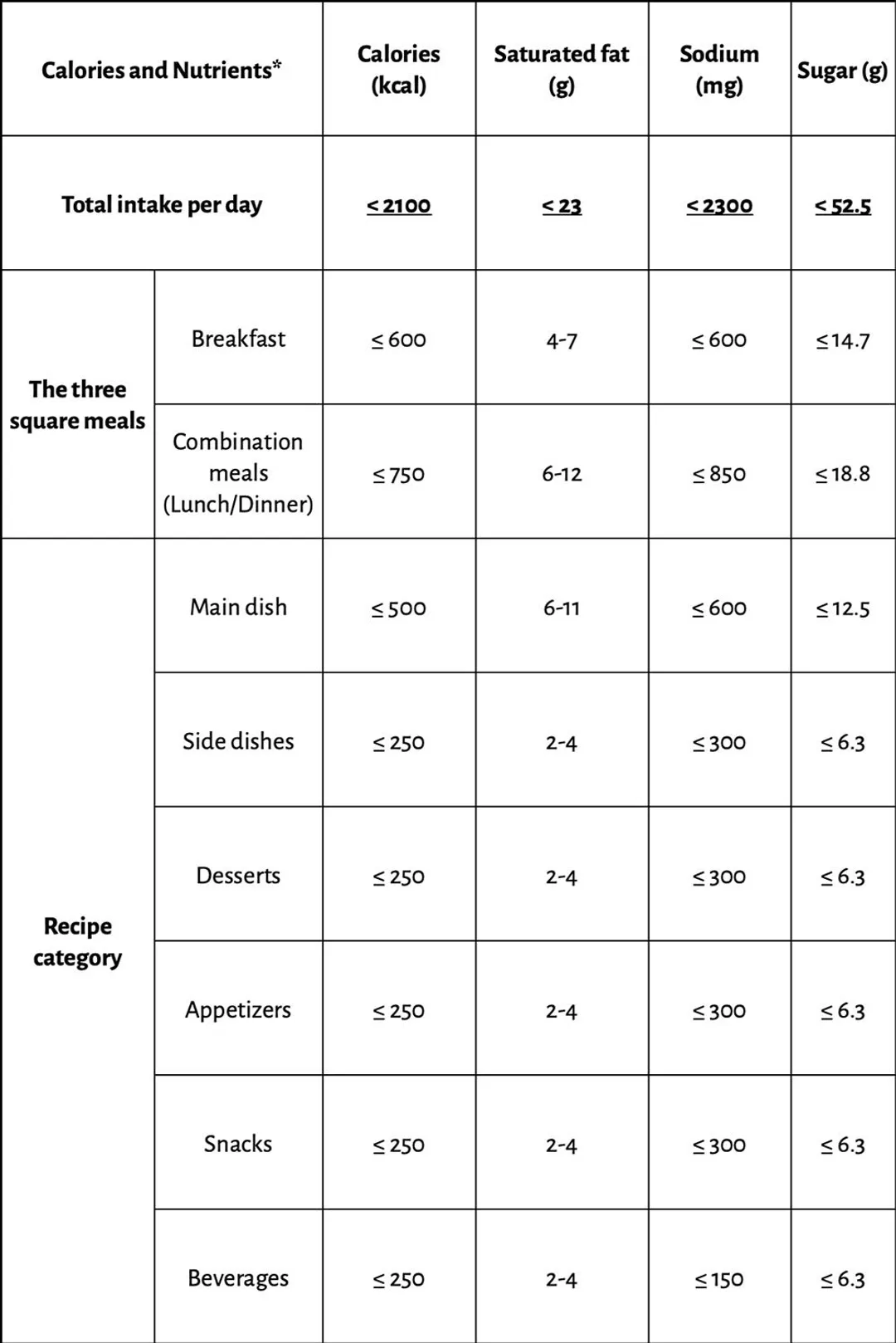 Table 1. Calorie and nutrient goals per day for moderately active US females, 18-45 years of age.
Table 2. Calorie and nutrient goals per day for moderately active US males, 18-45 years of age. 
*The nutrient information given is influenced by the DRIs, 2020 – 2025 Dietary Guidelines for Americans, and Acceptable Macronutrient Distribution Ranges (AMDRs). Note that this figure provides a rough estimate only. Individual needs may vary and you may want to adjust the limits to take account of individual weight, age, gender, activity level, metabolic rate, and diet rules.
For nutrient limits that are put in ranges, jump to our Meal Planning Section to see how these numbers are concretely calculated in every meal.
Meal Frequency
At Healthy Recipes 101, we stick to the routine of three square meals a day: breakfast, lunch, and dinner. Following this meal frequency, we plan to mitigate the risk of overeating and metabolism decrease.
There isn't an optimal number of meals per day for everyone. We acknowledge that the number of daily meals people consume varies from person to person. Some people believe that eating every two or three hours— which translates to four or five meals a day— can speed up their metabolism, while others prefer limit their meals to less than three a day.
The factors with the most impact on the daily meal frequencies of Americans are lifestyle, habits, activity levels, age, work schedule, job nature/constraints, etc. To cover all of these factors, an appropriate sample is required to accurately reflect the lifestyles of the targeted individuals. For that reason, we decided to seek the advice and opinions of dietitian experts to come up with a conclusion, rather than carrying out our own research.
Although skipping meals may have a negative impact on our metabolism, the debate about whether one is metabolically better off consuming three regular meals a day rather than dividing them into smaller meals hasn't yet been resolved. How many meals you eat comes down to personal choice, hence, the Healthy Recipes 101 Guidelines should be taken for reference only. 
How Our Recipes Are Developed and Combined
The nutrient limits we propose in this guideline comprise the total amount that an individual should consume across three main meals per day: breakfast, lunch, and dinner.
Experts advise that every individual should remain consistent in their eating habits and maintain meal frequency throughout the week. Healthy Recipes 101's guideline aims to provide flexible solutions for balanced meals. Rather than completely eliminating small meals (brunches and mid-day snacks) from your diet, we compile recipes for all courses. This is to make dishes more versatile and adaptable for different purposes, and at the same time, incorporate nutrients from multiple food sources.
For more information about what we do with the recipes and cooking tips, please read here.
Two Meal Plans for Every Main Dish
If you go online to look for recipes for our main dishes, you will find our recommendation on how you can create a meal plan with it at the bottom of each recipe. There will be two meal plans for both genders, in which you will see either of the following information:
The most suitable dish to pair it with
The most suitable dip/dressing/sauce to serve it with (if any)
The most suitable dessert to pair it with (if any)
What the remaining meals (breakfast/lunch/dinner) of the day should look like
By coming up with a meal plan for every main dish, we believe that there will be room for diverse meal sizes throughout the day. For example, if you happen to eat a little too much at one of the three regular meals, you can easily get back on track by choosing a lighter dish for the next one. This means that even if individual meals are not always under nutritional control, daily nutrient limits are still maintained.
How We Incorporate Various Dish Types into the Three Meals
Options for combination meal (lunch/dinner):
N.

Appetizer

Main dish

Side dish

Dessert/

Snack

Beverage

1

✔

✔

2

✔

✔

✔

3

✔

✔

✔

4

✔

✔

✔

5

✔

✔

✔

✔

6

✔

✔

7

✔

✔

✔

8

✔

✔

✔

9

✔

✔

✔

10

✔

✔

✔

✔

11

✔

✔

✔

✔

12

✔

✔

✔

✔
The Building Blocks of a Healthy Diet
As different nutrients all have their own essential roles and functions in the body, we believe that a healthy diet is one that provides a variety of macro and micronutrients, with an emphasis on healthy fats, complex carbohydrates, fiber, protein, vitamins, and minerals. 
1. Macronutrients
Macronutrients are those needed in larger quantities in our diets. They consist of carbohydrates, protein, and fat, with each having specific, essential functions in the body.
2. Micronutrients
Micronutrients are nutrients which are needed in smaller quantities. They are vital to our metabolism, disease prevention, and overall growth and development. They include vitamins and minerals, which we obtain by eating a balanced diet that includes a variety of fruits, vegetables, and whole grains. 
Recommended amounts for specific vitamins can be found in this table. 
a. Carbohydrates
Carbohydrates form the main source of energy for the body. There are two main categories of carbs: simple and complex. 
Simple carbohydrates include sugars and refined starches, such as white rice. These carbohydrates are rapidly broken down by the body, providing a quick source of energy. 
While this can be a good thing when the body needs a quick energy boost, such as when exercising, a high intake of simple carbohydrates has been associated with an increased risk for certain diseases, such as obesity, type 2 diabetes, heart disease, and some forms of cancer. 
Examples: soda, candy, baked goods, fruit juice, white bread, chips
Recommended daily intake: limit intake as much as possible. 
Complex carbohydrates include some starches and fiber. They break down more slowly than simple carbs, and, as a result, don't spike blood sugar levels as much. Regular intake of complex carbs is associated with a healthier weight and decreased risk of chronic diseases. 
Examples: fruits, vegetables, whole grains, oatmeal, beans, lentils 
Recommended daily intake: 45-65% of calories, with 25-38 grams of fiber daily. 
b. Proteins 
Proteins are the main building blocks of our bodies. They play essential functions in muscle growth and repair, cell structure, digestion and metabolism, and hormone regulation. They are also a major component of the immune system. 
Examples: beef, chicken, fish, beans, nuts, seeds 
Recommended daily intake: 10-35% of calories 
c. Fats
Fats are used to store energy in our bodies. They also have many other essential functions including allowing for the absorption of certain vitamins and minerals, helping to create cell membranes, and assisting with numerous processes, including blood clotting, muscle movement, and inflammation. 
There are three main types of fats: 
Unsaturated fats: these fats are liquid at room temperature and are considered "healthy" fats, a moderate intake is associated with decreased risk of chronic diseases. They are broken down into two types: 
Mono-unsaturated fats
Polyunsaturated fats, which include essential omega-3 and omega-6 fatty acids 
Saturated fats: these fats are solid at room temperature and while many healthy proteins and sources of fats do contain some saturated fat, excess intake has been associated with increased risk of heart disease. That's why we set limit for it in our nutritional guideline.
Trans fats: while some trans fats occur naturally, most are made in a lab setting to improve the texture and/or shelf-life of various products. They have been associated with an increased risk for chronic diseases, especially heart disease, and should be avoided. 
Examples of healthy fats: olive oil, avocado oil, fatty fish (such as salmon), nuts, seeds, and avocado 
Recommended daily intake: 20-35% of total calories, with <10% of calories from saturated fats; avoid trans fats completely. 
The Possible Combinations for Each Meal
The Healthy Recipes 101 guidelines are aimed at introducing healthy meals with diverse and adaptable recipes that incorporate nutrients from a variety of food sources.
Each main dish on our website includes a recommendation on how you can create a meal plan with it. There, you'll find a list of the most suitable side dishes/drinks to pair with the main, in which you could find either of the following:
01 or 02 side dishes (e.g. salads, soups, roasted veggies…).
01 side drink (e.g. juices, cocktails, smoothies,…).
01 dessert.
01 snack.
Rather than eliminating all small meals (brunches and mid-day snacks) from your diet, we compile recipes for all courses. Priority should always be given to the main meals, and if there is still room, snacks can be consumed.
Reviewed and Approved by Lizzie Streit, MS, RDN, LD
_________________
We hope you found our Healthy Eating Guidelines helpful. 
In need of more inspiration for your healthy eating journey? Check out our collection of recipes, all of which are developed following these principles and reviewed by our registered dietitian nutritionists before they're presented to you. 
Have a question, or want to share your thoughts on the guidelines? Contact us here.