Last updated on April 22, 2023
At Healthy Recipes 101, we aspire to make healthy eating sustainable and attainable. We make recipes that strike a balance between taste, cost, convenience, and nutrition.
How We Select Our Recipes
While we always try our best to diversify our collection, there are principles we strictly follow when selecting recipes to feature on our website.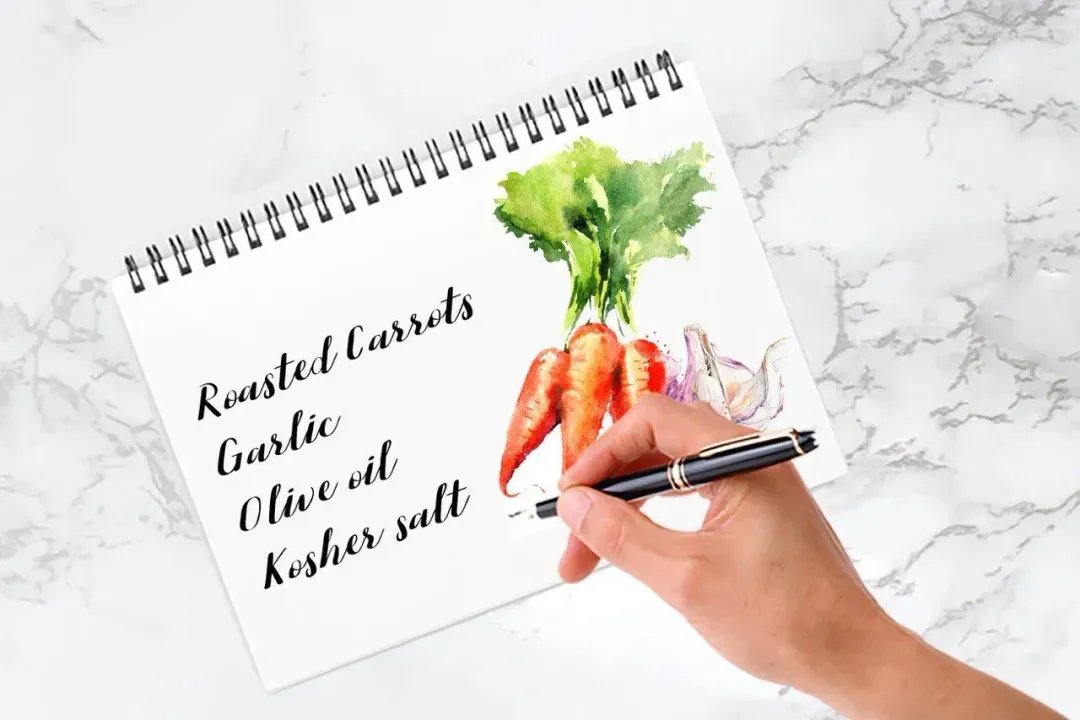 We prioritize recipes that are made with whole, fresh ingredients. The seasonality and availability of the produce is also taken into account. Nowadays, we can  easily get most types of foods all year round, but seasonal foods come first in our list. They are the best in both taste and nutrients and are also more affordable in the growing season.
While our collection includes more complex and exotic recipes for festive days, the majority are recipes that are easy to make. A casual home cook with basic culinary skills should be able to follow the instructions with little difficulty. You will find many everyday meals that take less than an hour to prep and cook with common ingredients you can easily find at local supermarkets.
We also feature recipes following current food and dietary trends deemed by our nutritionists as safe and healthy for the average adult.
Most of our recipes can fit into everyday dietary regimens. Some also cater to specific health objectives such as weight control, body detoxification, or consuming more antioxidant-rich food.
How We Test Our Recipes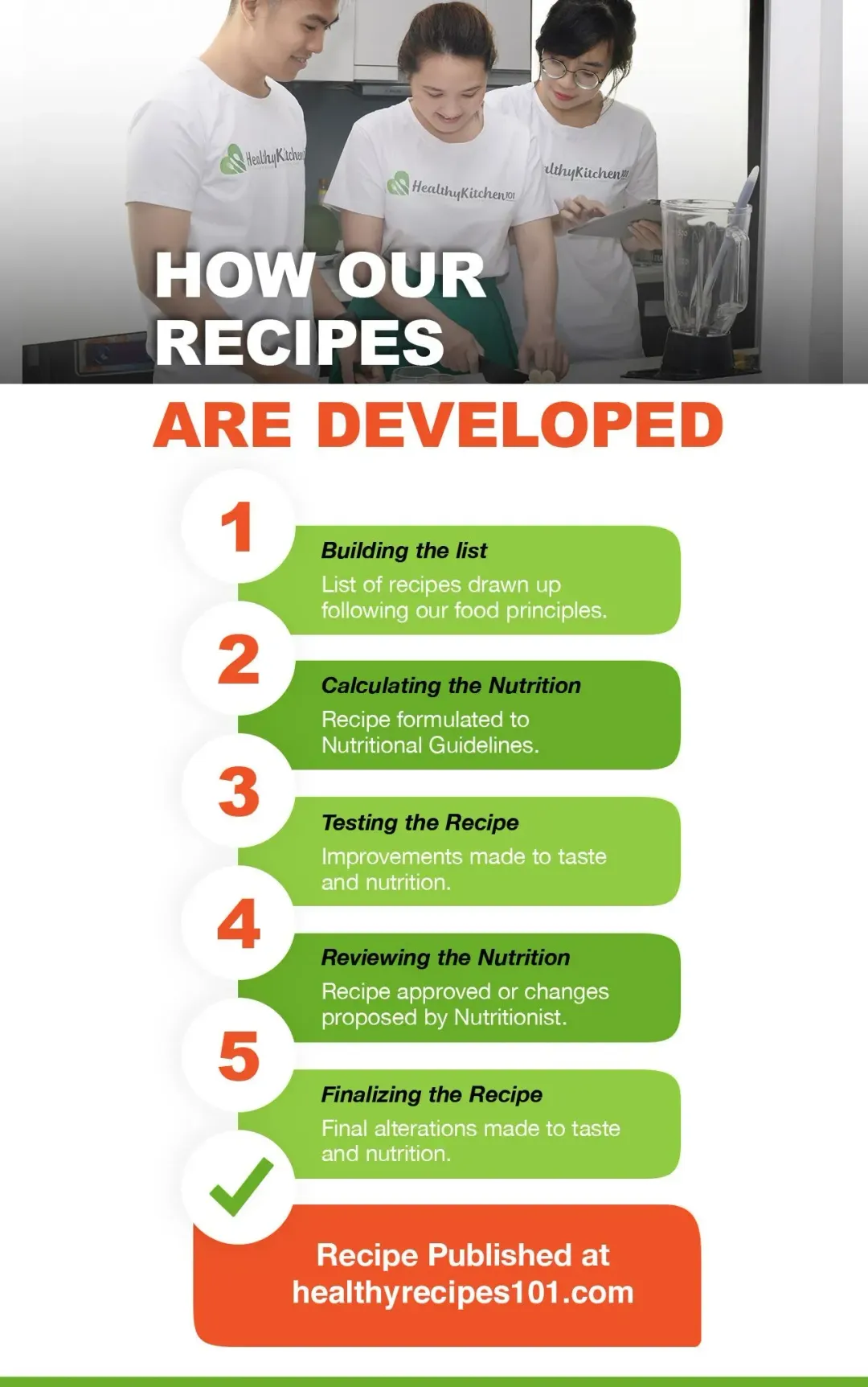 We start with a list of recipes for the month. The team work out the ingredients, cooking instructions, and serving size for each dish. We then calculate the nutritional value of each recipe using software and statistics from verified sources (the USDA and the FDA, among others).
Using a Nutrition Guideline established by our registered dietitian nutritionists as a reference, we then examine the nutrition values to see if there are any potential issues with a recipe. 
Necessary adjustments are made. Sometimes, it requires us to reduce the serving size or select a healthier cooking method. Occasionally, we reduce some ingredients or replace them with healthier alternatives. We also attempt to tweak ingredients and test alternatives with care, always making sure to preserve the authenticity of the dish.
The recipe is finally tested by our team. Our chef and other members of the Recipe Team take part in the whole prepping and cooking process. We note down any adjustments and potential difficulties a home cook may encounter with the recipes.
We carry out the testing until the recipe reaches an agreeable point in taste and presentation. Then, we calculate the nutrition values again to reflect these changes.
Next, our nutritionists identify any potential problems in the ingredient list, cooking process, serving size, as well as the nutritional values. They then approve the recipe if it follows the Guidelines. Otherwise, they make suggestions on how we can modify it to be on par with the latest nutritional and dietetic standards.
After making all necessary nutritional adjustments, we test the recipe again to ensure the taste and aesthetic parameters of the dish are preserved. Each recipe is categorized by Course, Cuisine, and Diet. Each also gets suitable tags for easier navigation before being published.
Disclaimer
Please note that Healthy Recipes 101 is not a medical organization and does not provide medical or dietetic advice. The content provided at HealthyRecipes101.com does not constitute medical diagnosis, or substitute for specialist consultation, evaluation or treatment.
We urge you to seek medical and dietetic advice from qualified health care professionals prior to applying any fitness decision or regimen to your current diet. Please read our Disclaimers for further information.
Contact Us
If you have any questions or would like to help point out any inaccuracies in our recipes, please email the Recipe Team at [email protected] or contact us here.