Today's cauliflower chips recipe is a simple guide on how to make a healthy, vegan-friendly snack, which you can also adopt for National Snack Day (March 4th). Once you have a taste of it, you won't be picking up bags of chips from the grocery store anymore.
Are Cauliflower Chips Healthy?
Compared to other types of chips, our cauliflower chips are just as delicious but a lot healthier. Here's why:
Low in sodium: Parmesan cheese has a sharp, savory taste that's more than enough to season the chips. This allows us to leave out the salt and reduce the amount of sodium.
Less fat and cholesterol: We're baking our chips instead of frying them to minimize the use of oil as much as possible.
High in fiber: Cauliflower is packed with fiber, giving our chips 2 grams per serving. It may not seem much, but it adds up to about 7% of your recommended daily fiber intake.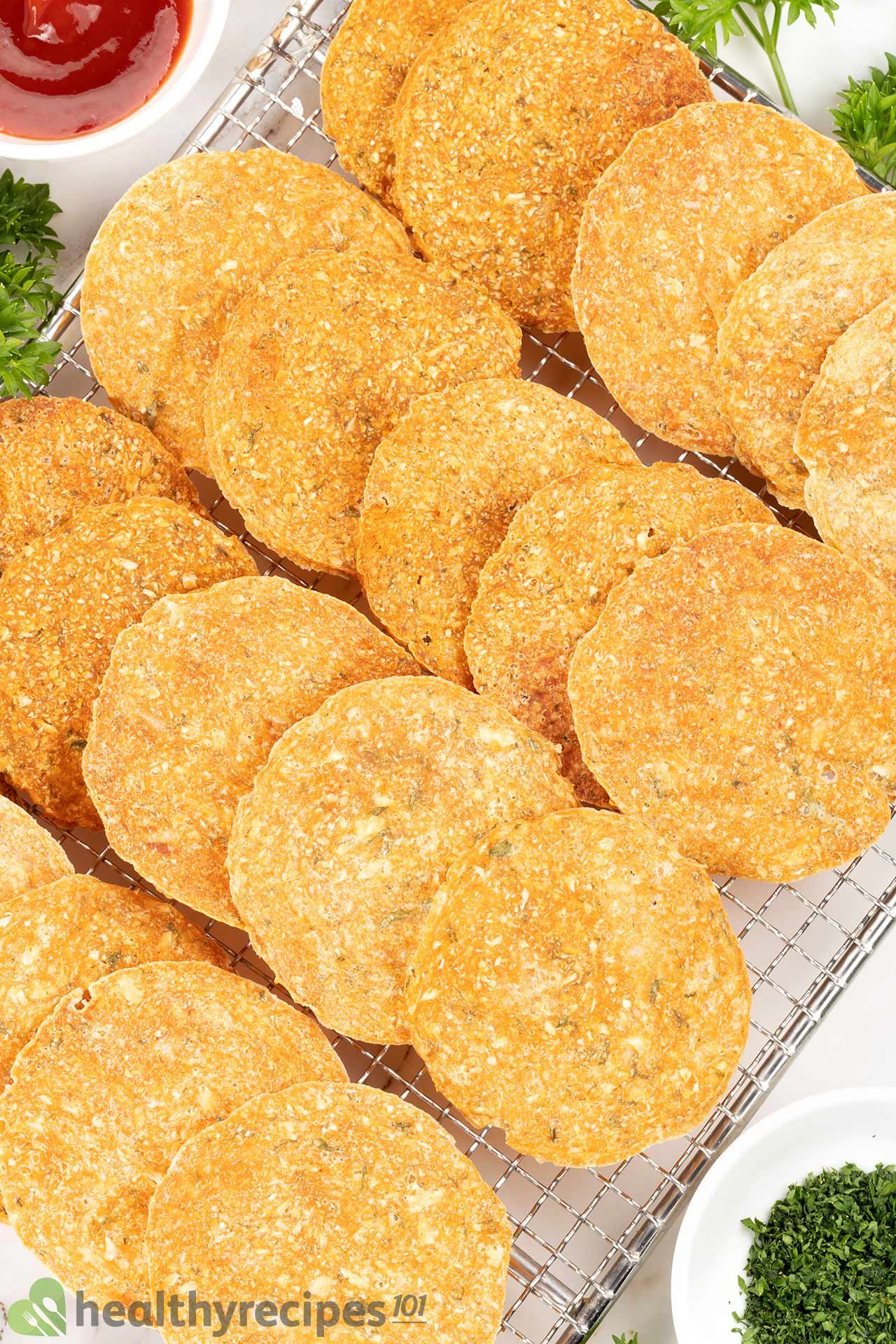 If you're looking for more low-calorie, snack ideas, check out our oatmeal raisin cookies recipe and cauliflower tots recipe. They're nutty, tasty, chewy, and healthy!
Cauliflower Chips Ingredients
Here are the ingredients for today's cauliflower chips recipe:
Cauliflower: We're using 8 oz of fresh cauliflower (about half a medium head) for this recipe.
Seasonings: Garlic powder, onion powder, paprika, grated Parmesan cheese, and fresh parsley.
All-purpose flour and water: These will help bind the cauliflower and seasonings together.
As mentioned, we are not going to use salt in this recipe, but rather grated Parmesan cheese. It will add a sharp, nutty, savory flavor to season the chips.
You can always be creative and try using different seasonings to spice up the chips to your liking.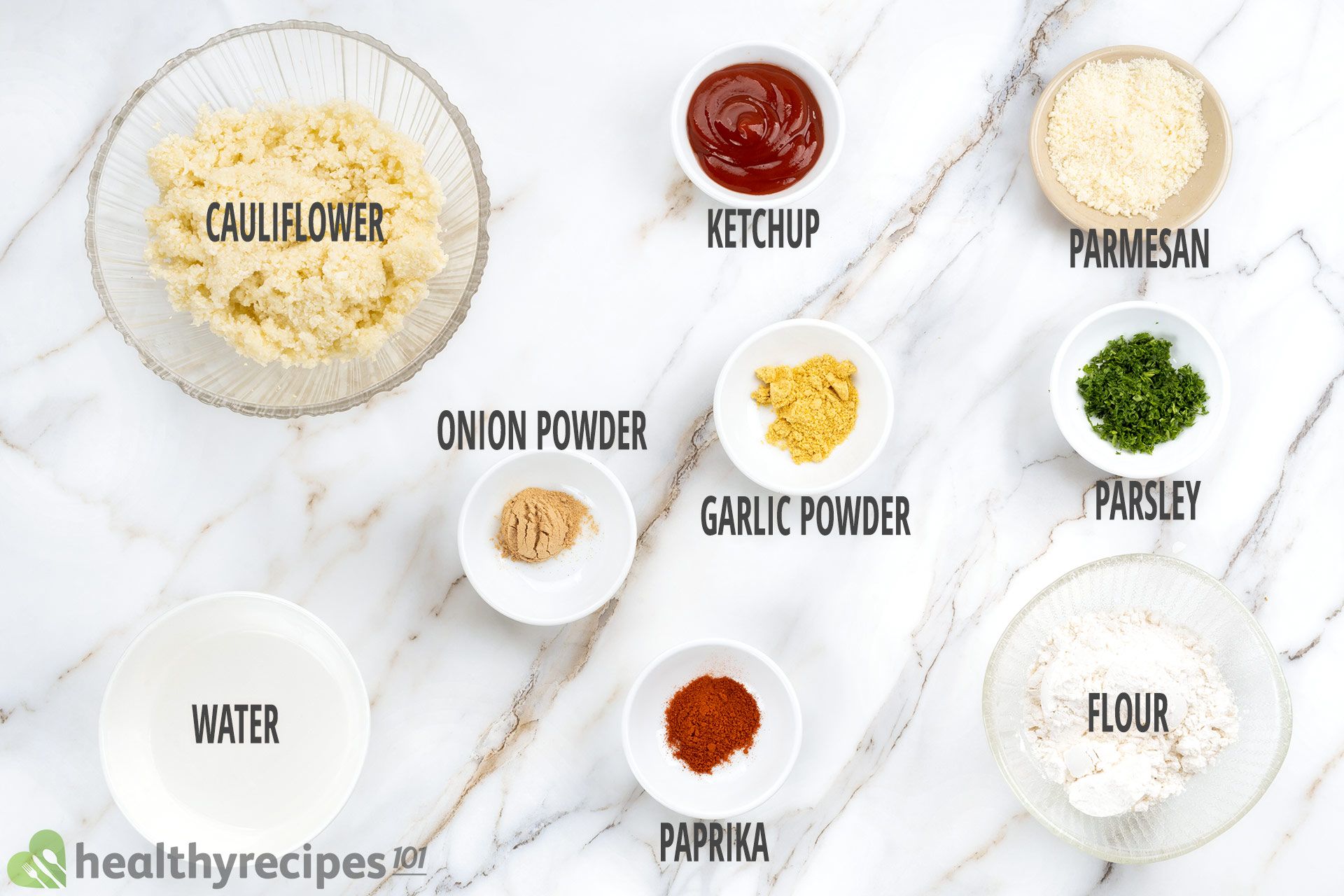 Best Way to Prepare Cauliflower for Making Chips
Follow the steps below to prepare the cauliflower for today's recipe:
Remove the leaves from the cauliflower head.
Cut the cauliflower head into florets and cut the stems into small chunks.
Rinse and drain the cauliflower pieces to remove any dirt. Shake off any excess water and pat with a kitchen towel to further remove moisture.
Put the cauliflower into a food processor. Pulse and blend to get cauliflower rice.
Now your cauliflower rice is ready to be turned into healthy, delicious chips.
Frozen Cauliflower
The best part about frozen cauliflower is that it doesn't require much preparation. The only thing you need to do before cooking is to let it thaw completely.
Frozen cauliflower rice is the best choice for today's recipe. That being said, if you have frozen florets, you can process them into fine "grains".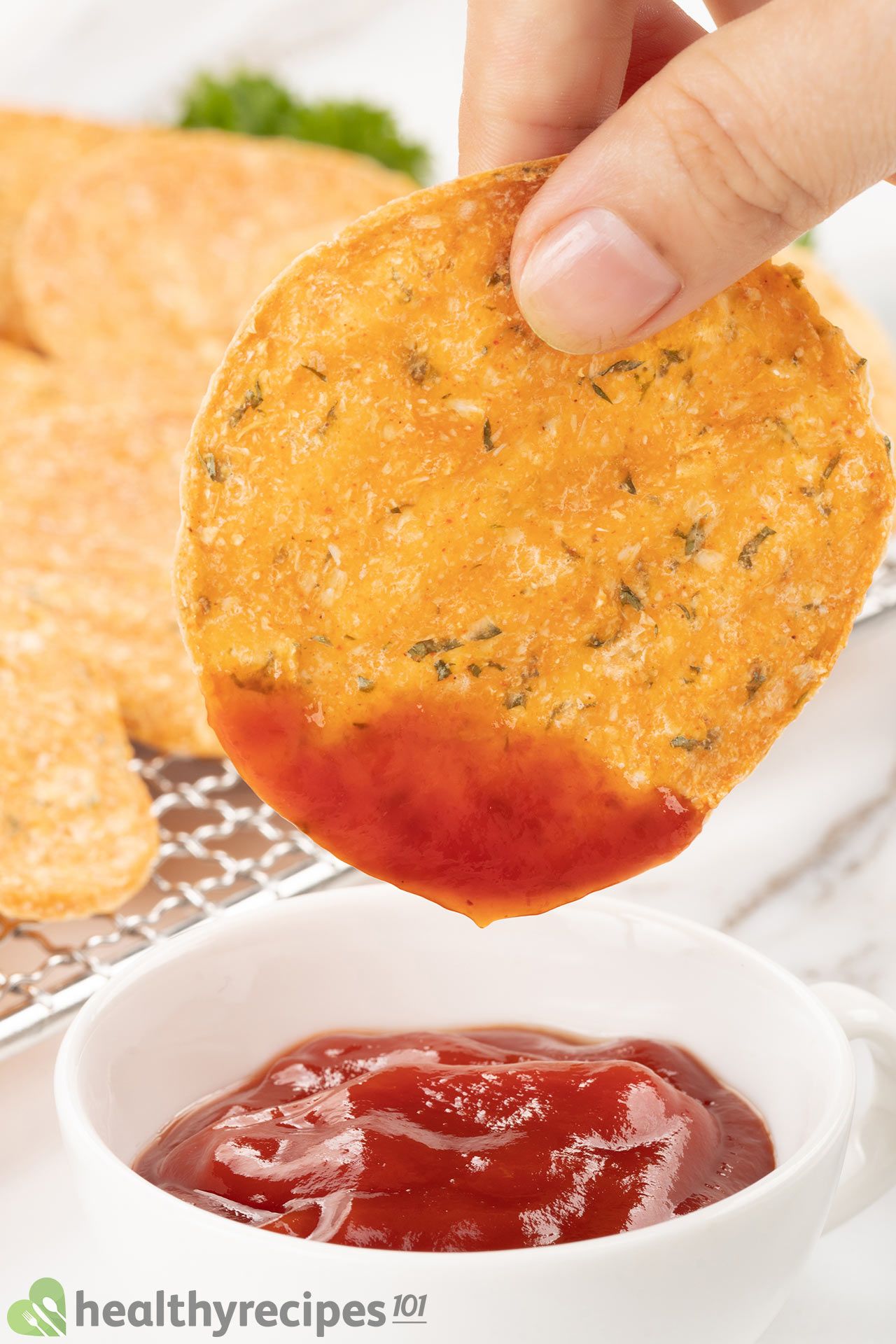 How to Make Cauliflower Chips
Once your cauliflower rice is ready, put it into a large mixing bowl along with all the ingredients, except the ketchup. Mix everything together to form a thick batter.
Next, scoop out dollops of the batter and put them on a baking sheet lined with parchment paper. Use the back of a clean spoon or an offset spatula to spread the batter thinly. If you want round chips, use a ring mold as a guide to help you spread.
Once you've spread all the batter into chips, place them in the oven and bake. They need to cook at a low temperature for a long time to dehydrate and become crispy.
When the chips are cooked, serve them immediately to enjoy their crispness.
Spreading the batter into thin chips is the most laborious task of today's recipe. That being said, it would be nice (and a lot faster, too) to make them with friends and family.
Here is a summary of our cauliflower chips recipe: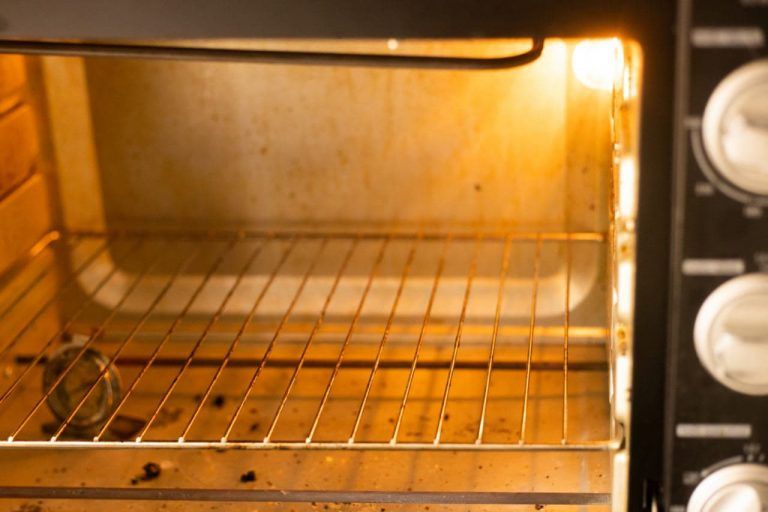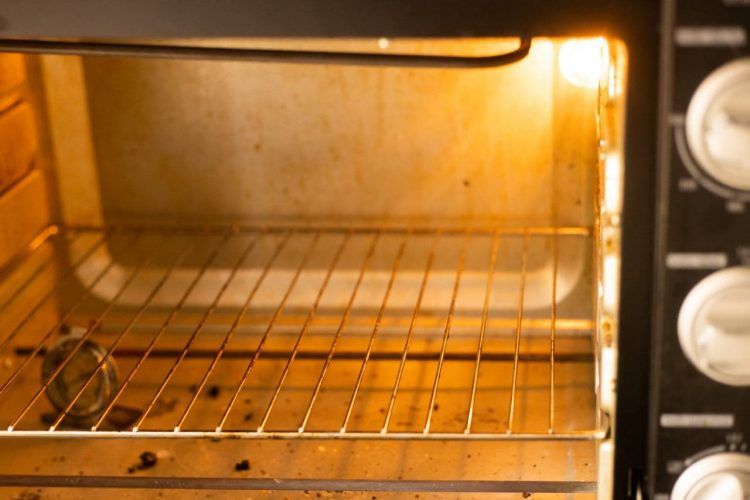 Preheat the oven to 300°F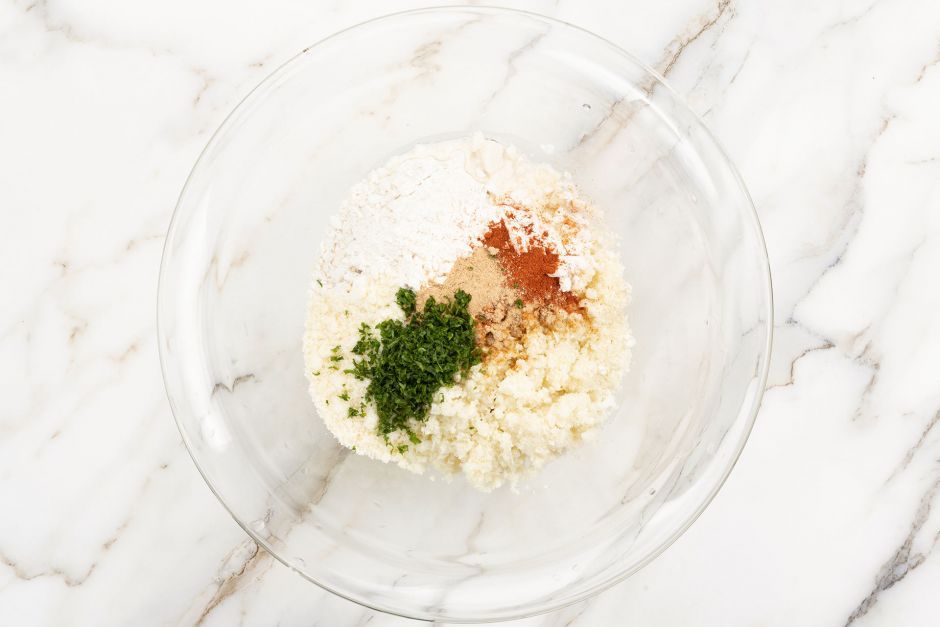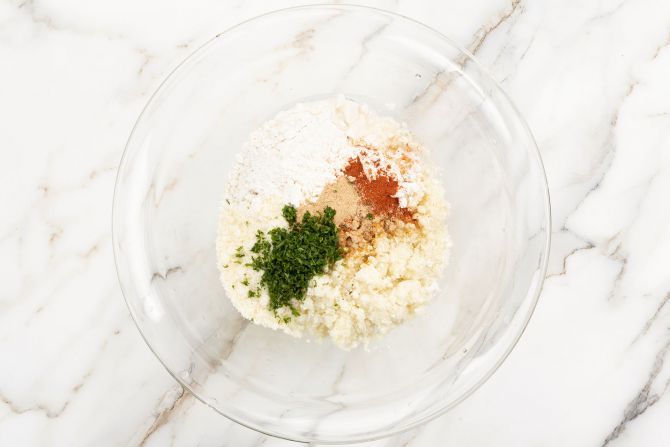 Mix the batter.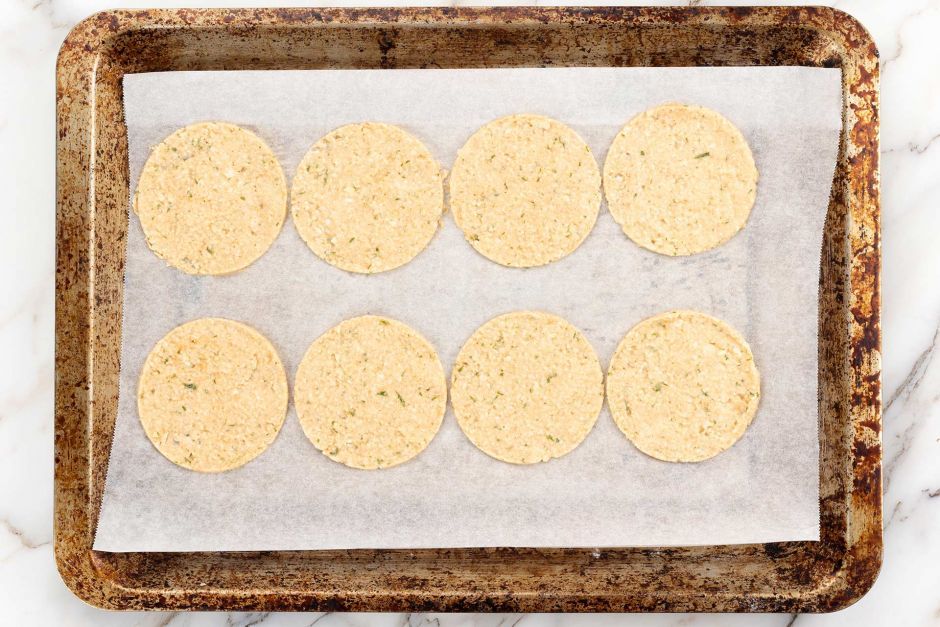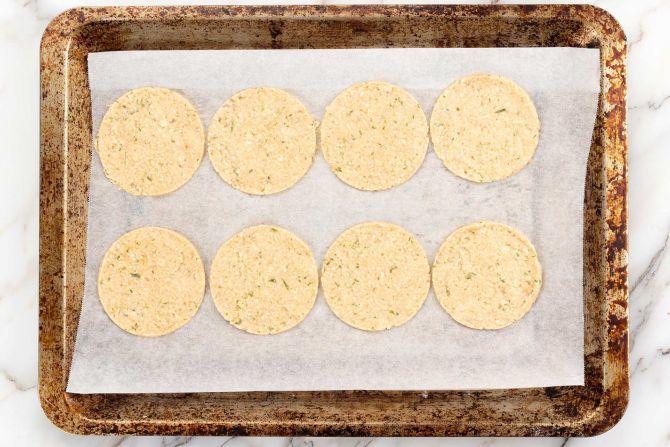 Form the chips.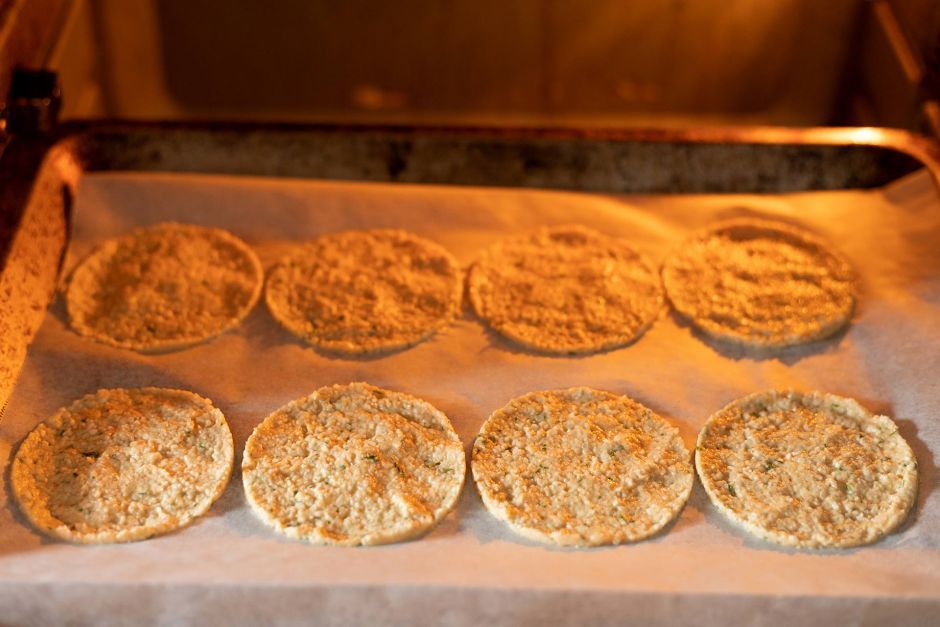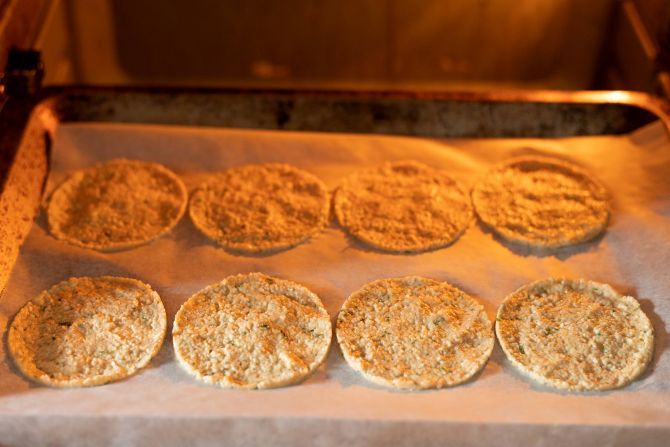 Bake the chips.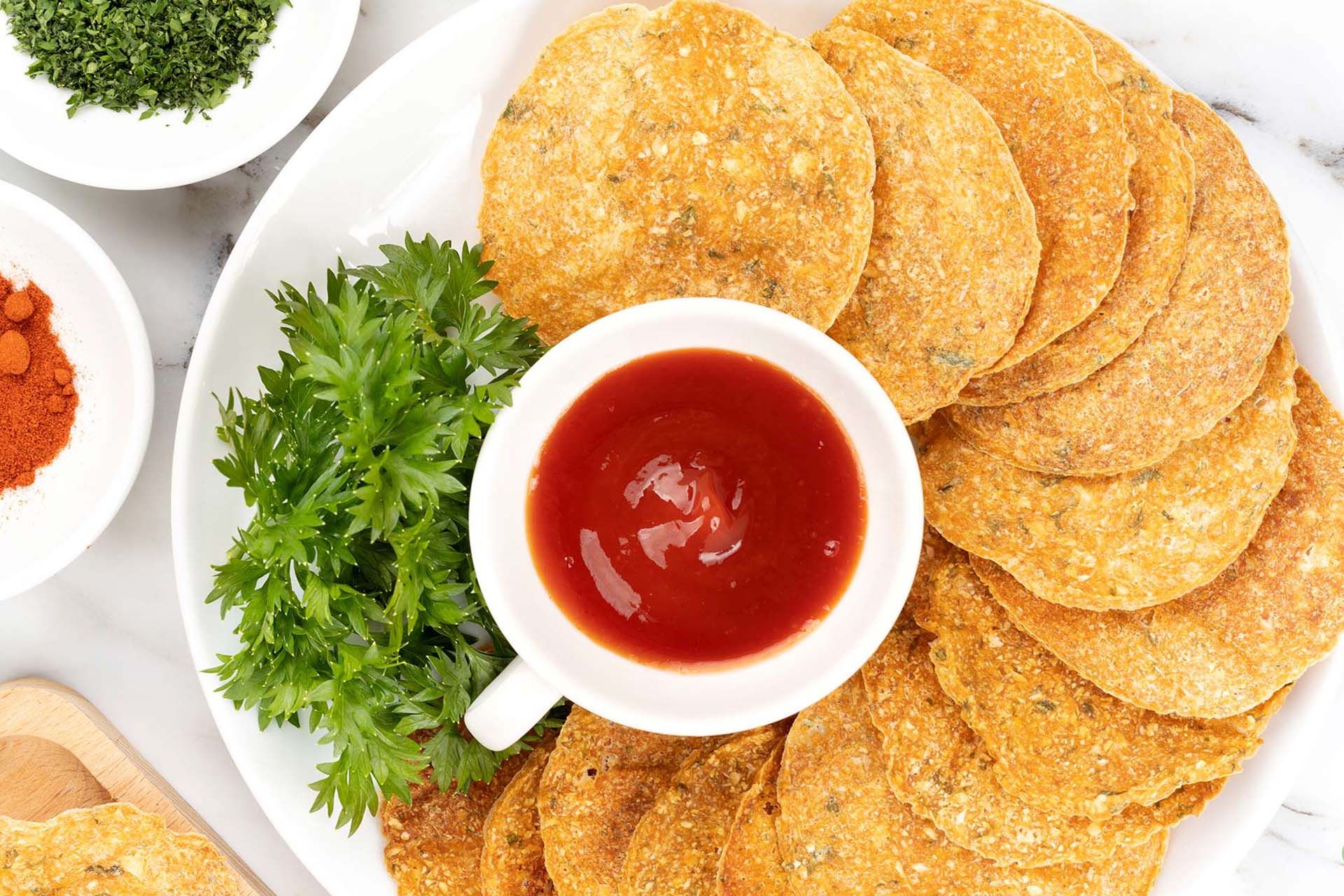 Serve.
Once your cauliflower chips are ready to be served, you will need a dipping sauce to pair with them.
Dipping Sauce for Cauliflower Chips
For today's recipe, we're going to keep it simple and serve the chips with ketchup. This sweet-and-sour sauce is the ultimate crowd-pleasing condiment that can go well with any food.
If you're not a fan of ketchup, here are some other dips you can try:
Spicy mayo: Combine one tablespoon each of mayonnaise and your favorite hot sauce to get a rich, tangy, spicy dip.
Guacamole: If it's avocado season, you can whip up a simple guacamole to add freshness and nutrients to your snack.
Greek yogurt: Mix 2 tablespoons of low-fat Greek yogurt with one teaspoon each of freshly chopped dill and garlic powder. You will have a healthy, low-calorie, tangy dip to enjoy with your chips.
How to Store and Reheat Leftover
There are two ways to store these cauliflower chips:
Keep your chips in an airtight container or a cookie jar and leave them on the counter. They will stay crispy and good for about three days.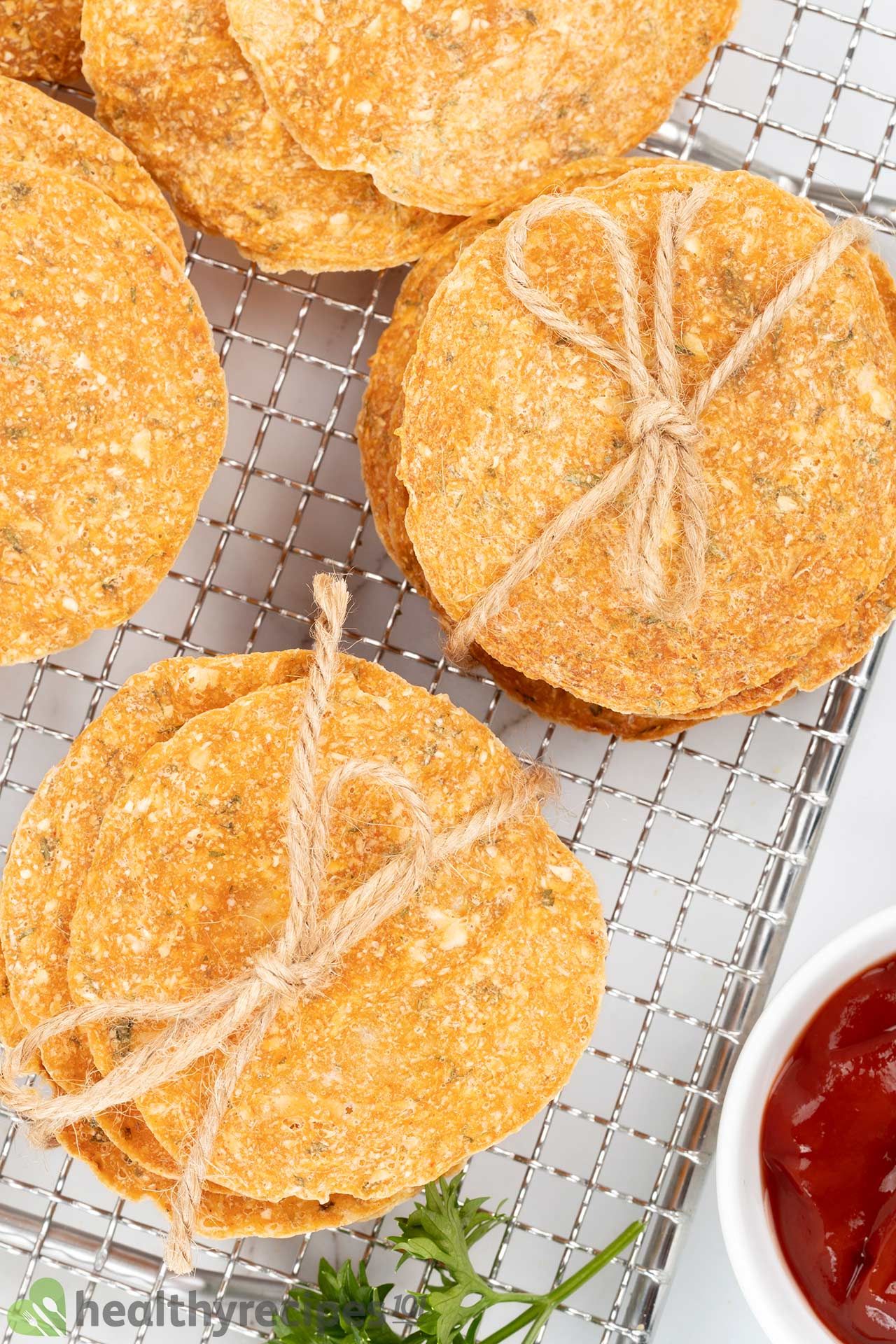 However, as these chips are homemade and don't contain any preservatives, it would be best to finish them as fast as you can.
The second storing method is to keep them in the fridge. They may lose their crispness, but they'll last up to seven days.
You can revive the chips by heating them in an oven or an air fryer for two minutes. They should be slightly warm and returned to their satisfyingly crispy state.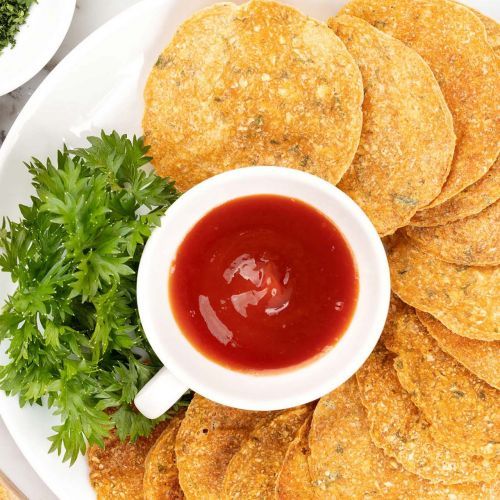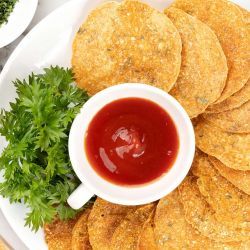 Cauliflower Chips Recipe
Today's cauliflower chips recipe shows you how to make a healthy snack from scratch. Let's check out the ingredients.
Ingredients
8

oz

cauliflower

riced

2

tbsp

parsley

roughly chopped

0.5

oz

grated Parmesan cheese

1

tsp

garlic powder

1

tsp

onion powder

1/2

tsp

paprika

10

tbsp

all-purpose flour

4

fl oz

water

4

tbsp

Heinz ketchup
Instructions
Preheat the oven to 300°F: Using both top and bottom heat with the fan on.

Mix the batter: In a large bowl, add 8 oz riced cauliflower, 2 tbsp chopped parsley, 0.5 oz grated Parmesan cheese, 1 tsp garlic powder, 1 tsp onion powder, 1/2 tsp paprika, 10 tbsp all-purpose flour, and 4 fl oz water. Mix well to combine.

Form the chips: Line a baking sheet with parchment paper. Scoop out 0.5 oz (about 1 ½ tsp) of the batter and place it in the center of a 3-inch ring mold. Use the back of a clean spoon to spread the batter into a thin, round chip. Repeat with the remaining batter to make approximately 24 chips.

Bake the chips: Place the baking sheet in the middle rack of the oven and bake for 45 minutes. Once cooked and crispy, remove from the oven.

Serve: Serve the cauliflower chips fresh out of the oven with 4 tbsp ketchup to enjoy the crispness.
Nutrition
Nutrition Facts
Cauliflower Chips Recipe
Amount Per Serving (1 serving)
Calories 126
Calories from Fat 9
% Daily Value*
Fat 1g2%
Cholesterol 3mg1%
Sodium 245mg11%
Potassium 228mg7%
Carbohydrates 24g8%
Protein 4g8%
Vitamin A 301IU6%
Vitamin C 30mg36%
Calcium 52mg5%
Iron 1mg6%
* Percent Daily Values are based on a 2000 calorie diet.