Today's beet and feta cheese salad recipe will show you how to make this delicious dish and prepare beetroots. But before we start, here are a few interesting facts about this salad's main ingredients, feta and beets.
All cheese lovers will love this recipe this National Cheese Lover's Day (20 Jan) and National Mac & Cheese Day (July 14).
What Is Feta Cheese?
Feta cheese is a type of soft cheese that originated from Greece. This cheese is often made using sheep, goat, buffalo, or cow milk.
During the making process, the cheese is brined in a salt solution and left to age. This results in a tofu-like soft, tangy, salty cheese that can be cut into cubes or crumbled.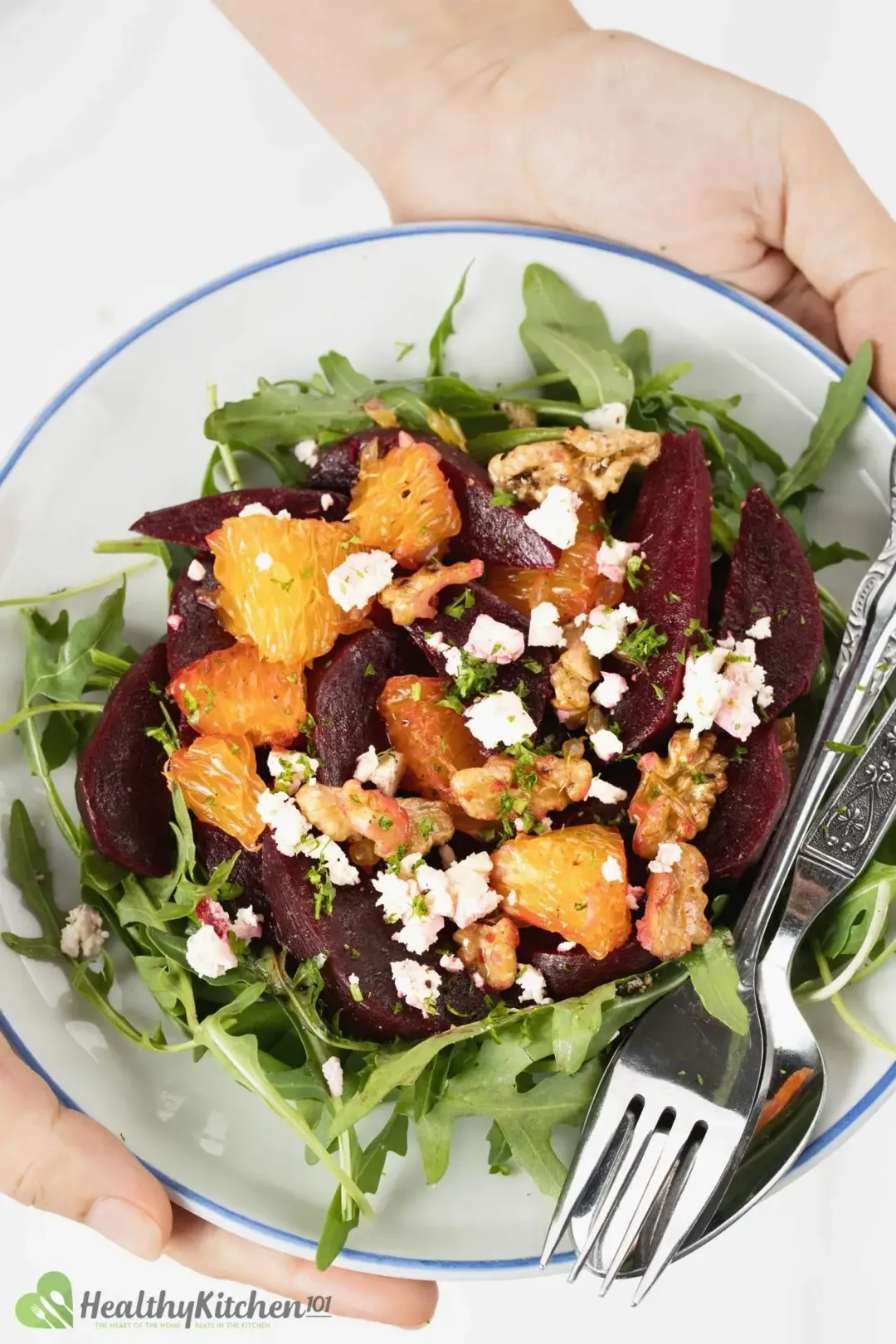 We chose feta cheese for today's recipe because of its saltiness. Its sharpness adds flavor to the plain boiled beets and adds a flavor contrast to the sweet navel oranges.
However, flavors are not the only thing we like about feta cheese.
Are Beet and Feta Cheese Salad Good for You?
1. Feta Cheese
Cheese in general is considered to be a great source of protein and nutrients. But it also gets a bad rap, because imbalanced cheese consumption is linked to heart disease, obesity, and more. 
Feta is actually a healthier cheese option. Here's why:
While other cheeses are made from cow milk, feta cheese is the product of processed goat/sheep milk instead. It still makes for an excellent source of calcium and protein.
At the same time, feta cheese is lower in sodium and saturated fat and, hence, is better for your health.If you love this soft, salty cheese, check out our watermelon arugula salad recipe. This is also a fresh, easy-to-make, mediterranean-style salad we think you will enjoy.
2. Beets
Beetroots also bring many health benefits:
For starters, this root vegetable yields very few calories. There are only 44 calories per 100 grams of cooked beetroots, and along with the carbs also come the nutrients.
Beetroot contains organic nitrates, substances that raise the nitric oxide levels in our blood. Moderate consumption of beetroots is linked to a significant reduction of blood pressure.
In beetroot, there are pigments, called betalains, that are responsible for its bordeaux hue. These substances have anti-inflammatory properties that are good for the immune system.
Main Ingredients For Beet And Feta Cheese Salad Recipe
1. Beets
You can use either beets or baby beets for today's recipe. If you do use baby beets, keep in mind that they are smaller and need less time to cook.
2. Feta Cheese
We cut our feta cheese into cubes, but you can crumble the cheese to distribute evenly on the salad.
3. Arugula
This green has an interesting, earthy flavor that goes perfectly with feta cheese. It also provides you with fiber and many other vital nutrients such as potassium, calcium, etc.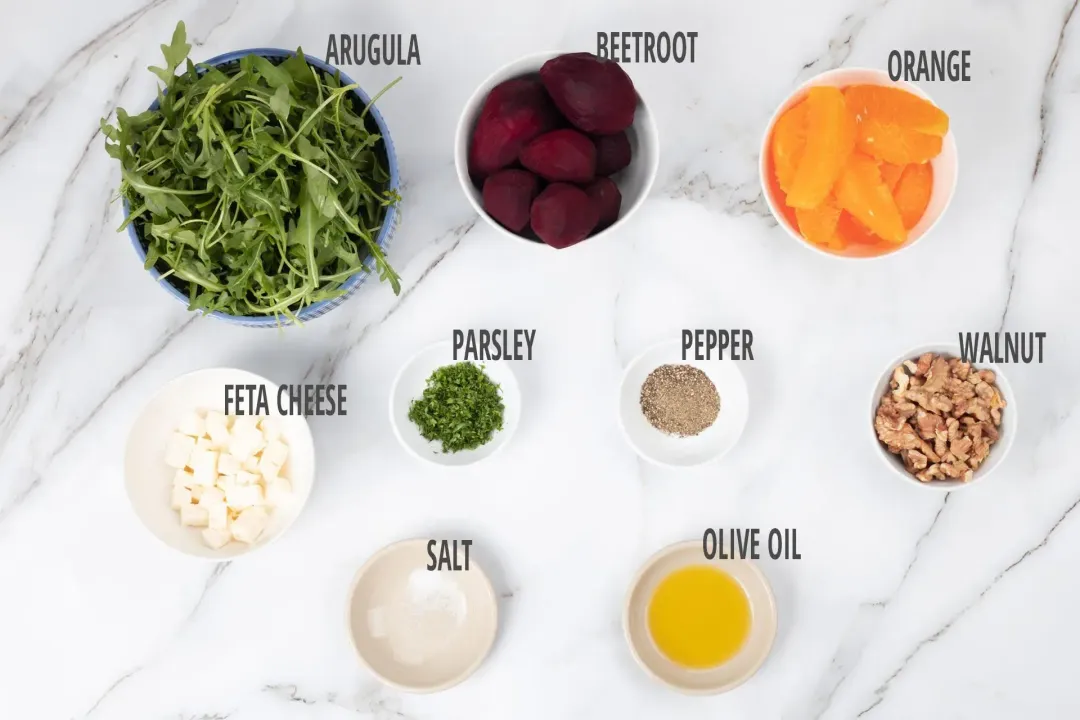 4. Orange
We use navel oranges for today's recipe, but you can use any sweet variety available. The addition of sweet oranges adds freshness and brightens up the salad.
5. Walnuts
Not only are walnuts a great source of good fats, they're also rich in protein and help keep you full.
Beet Salad Dressing
Today's dressing is going to be basic with olive oil, salt, and pepper. However, you can jazz it up with a few simple ingredients:
Minced garlic: is always a great addition to any salad dressing. You only need about 1 teaspoon of minced garlic to flavorize this dressing.
Lemon juice: adds sourness to the salad but it won't overpower other ingredients. In fact, it pairs well with the sweet orange and balances out the flavors.
Lemon zest: gives a lovely, citrusy aroma to the salad. This shall be the secret ingredient that will keep everyone guessing.
How to Prepare Beets
Here's how you prepare beets for today's beet and feta cheese salad recipe:
Wash and scrub the beets to remove any dirt.
Pat them dry with a kitchen towel.
Cut off the stems and tails with a sharp knife.
Using a peeler, remove the skin.
Now, your beets are ready to be boiled.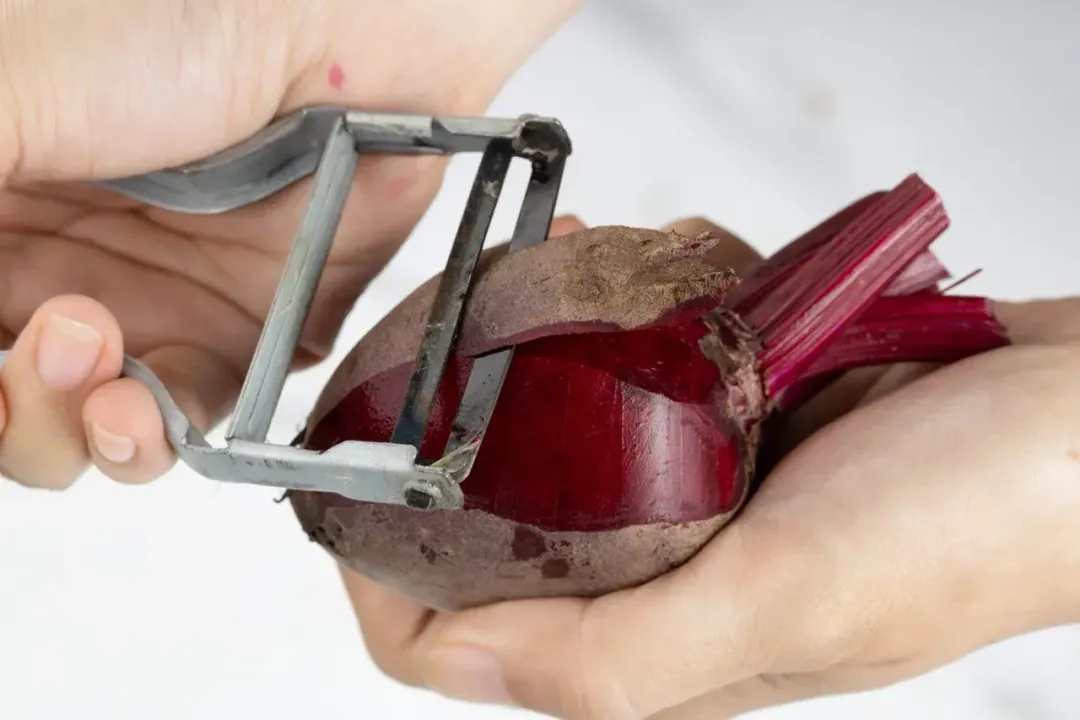 How Long to Boil Beets
For today's recipe, we boil our beets for 20 minutes. Here's how:
Bring a pot of water to boil. There should be enough water to submerge the beets.
Add the beets and lower the heat to medium. Allow the beets to simmer for 20 minutes.
To check if the beets are cooked, use a knife and pierce through the middle of one. The knife should slide through effortlessly.
How To Make Beet And Feta Cheese Salad
Here is a brief summary of our beet and feta cheese salad recipe: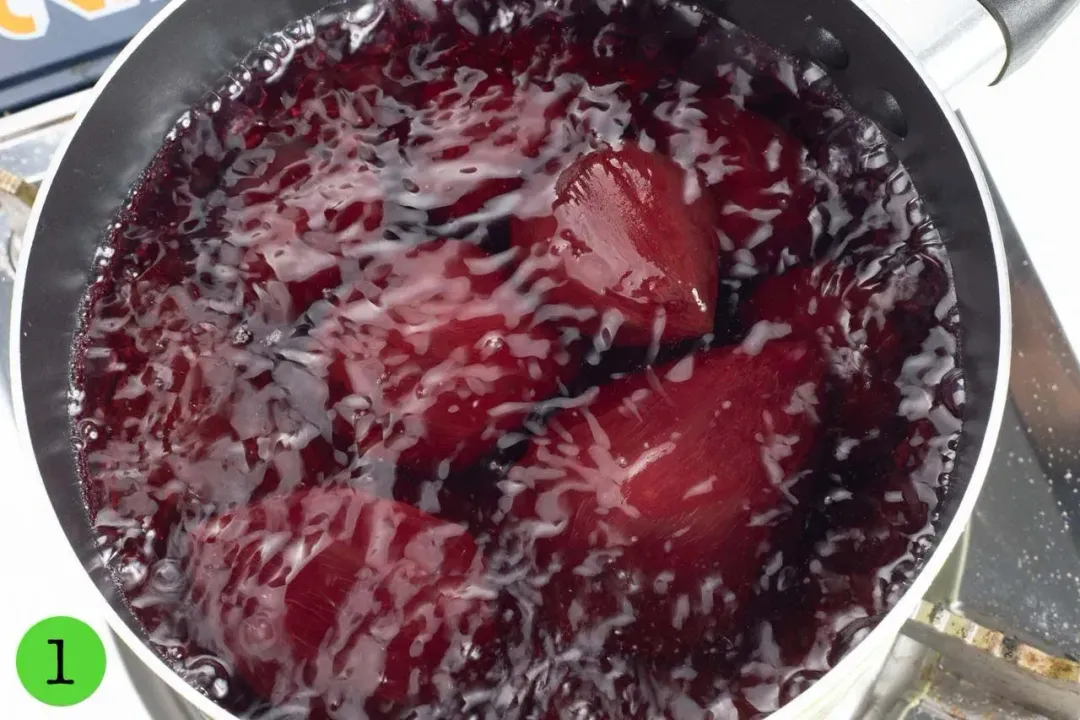 Boil the beets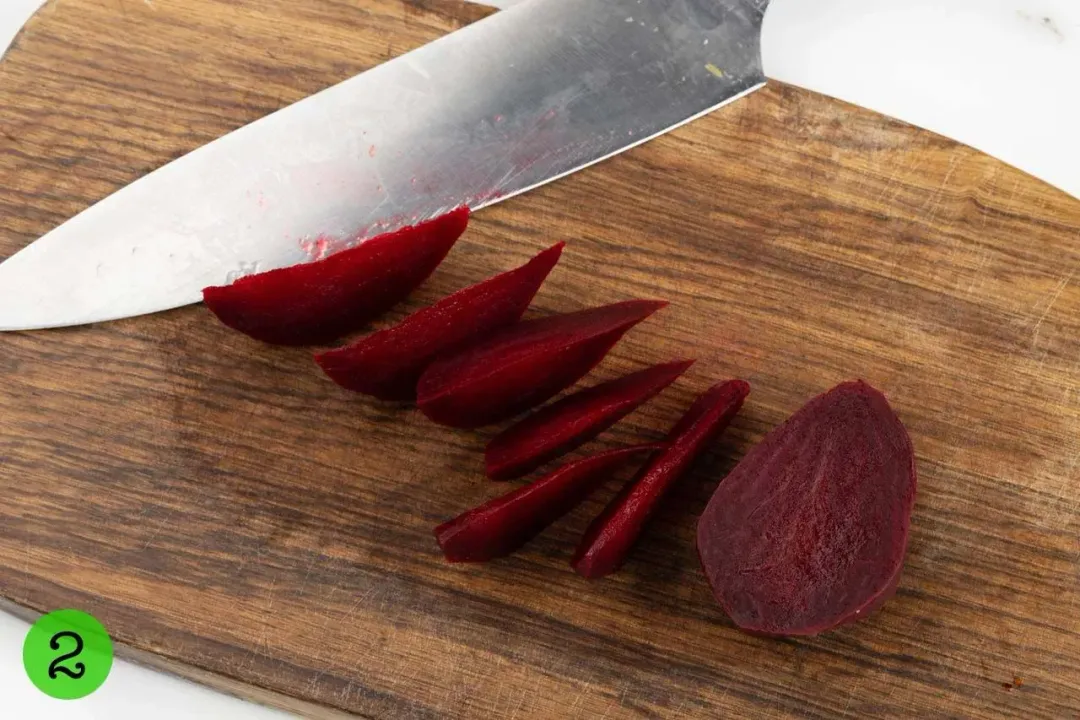 Drain and cut the beets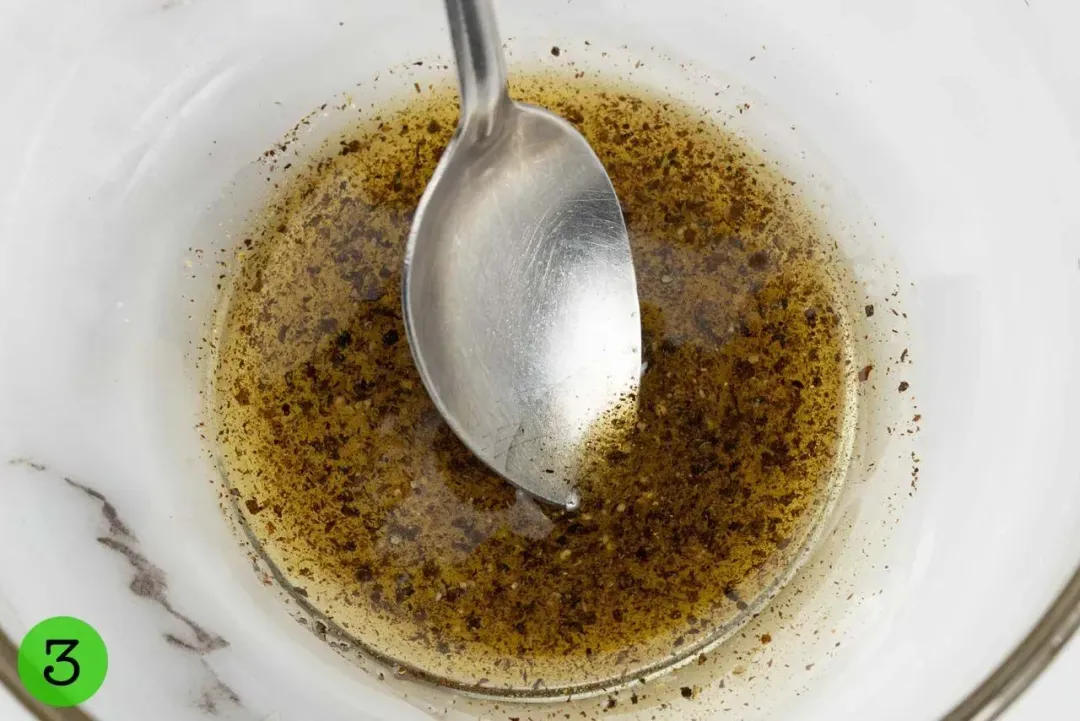 Make the dressing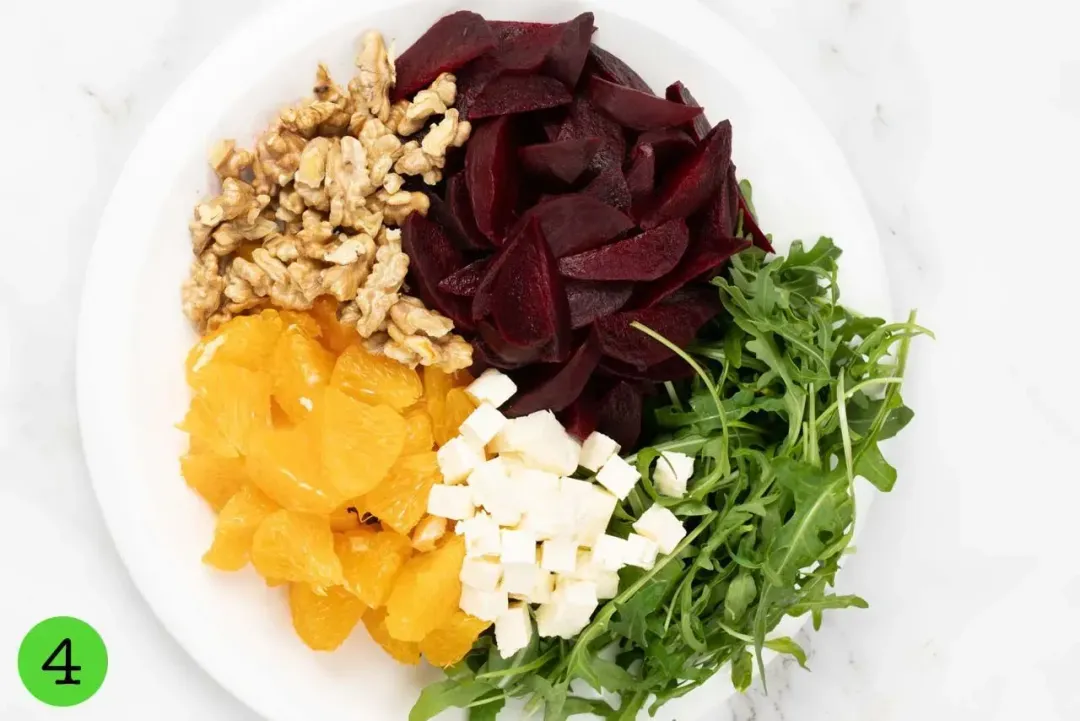 Arrange the salad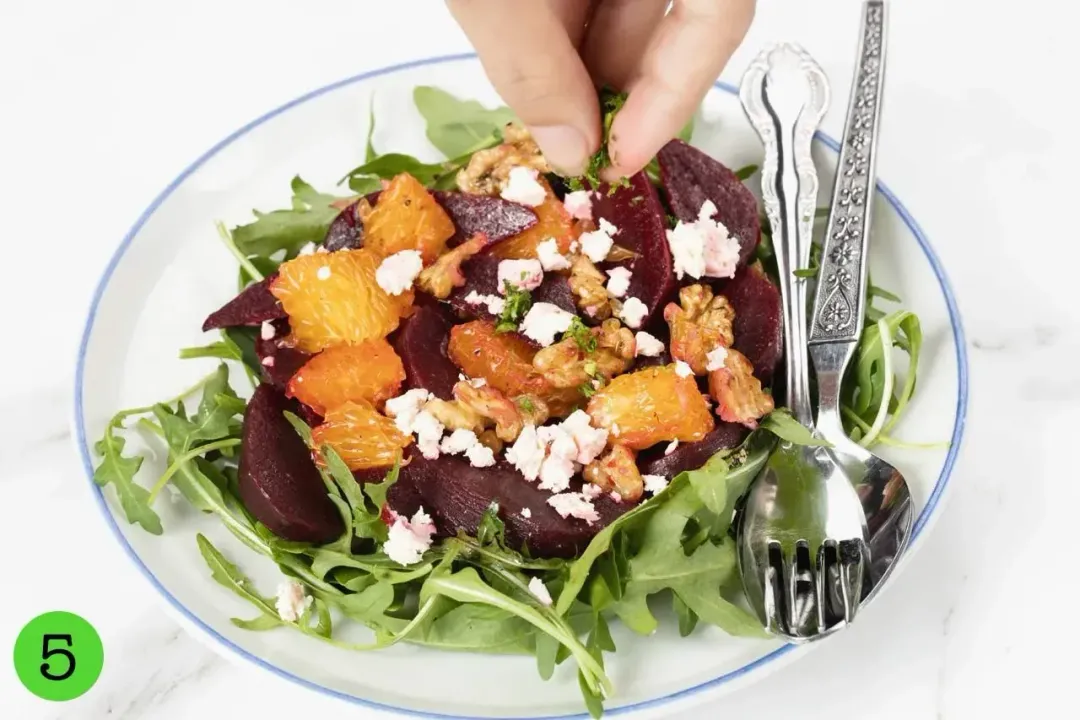 Serve
Detailed instructions with full ingredient measurements are available below.
What to Serve With Beet and Feta Cheese Salad?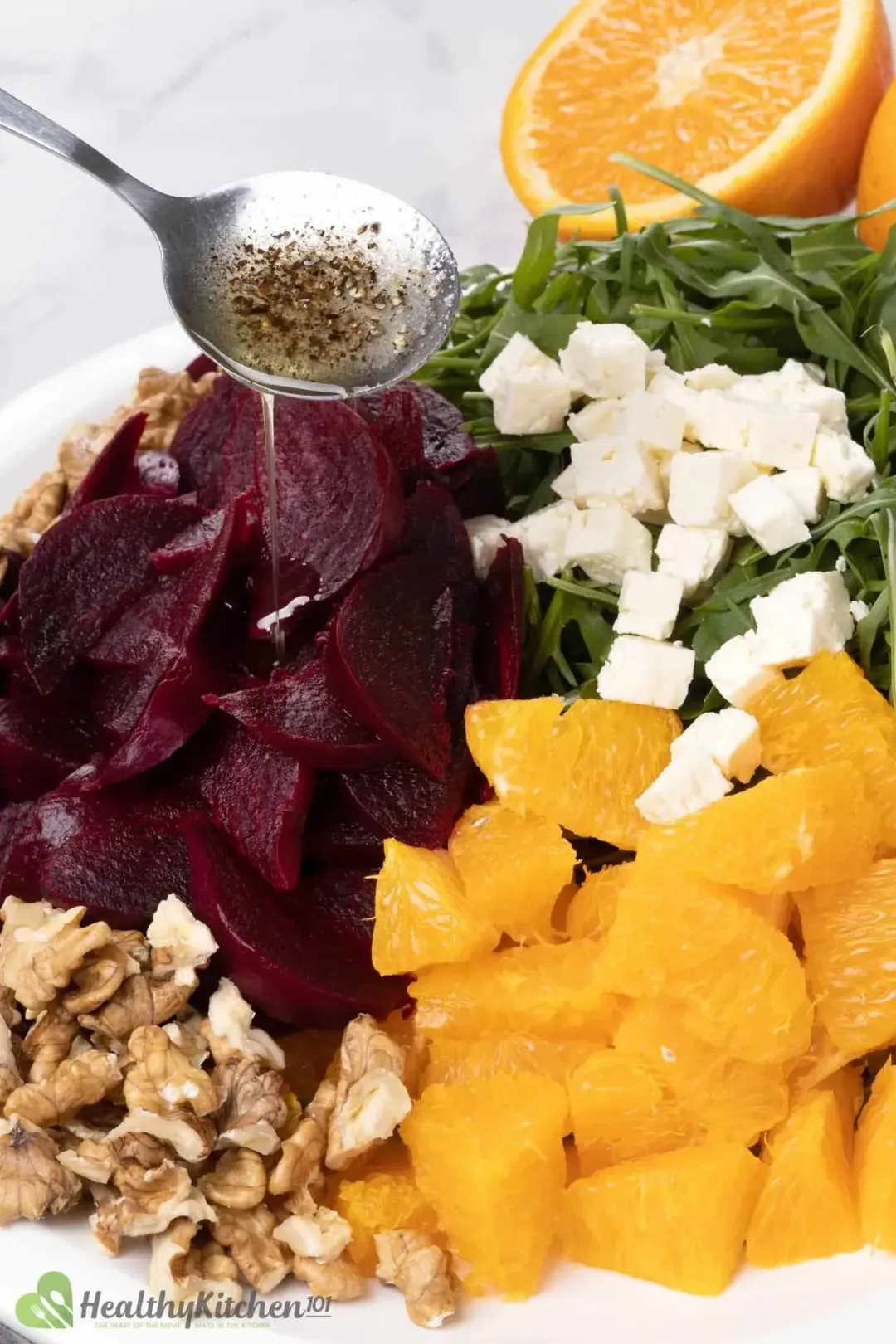 This beet salad pairs well with almost any food. Here are a few ideas on how to serve it:
Protein: Any type of grilled, pan-seared, or baked meat will suit this salad perfectly. You can serve this salad alongside chicken, beef, pork, lamb, or even firm tofu.
Pasta: This salad can be a great addition to any pasta dish, giving you a boost of micronutrients and fiber.
If you want more delicious salad, check out this easy salad recipes.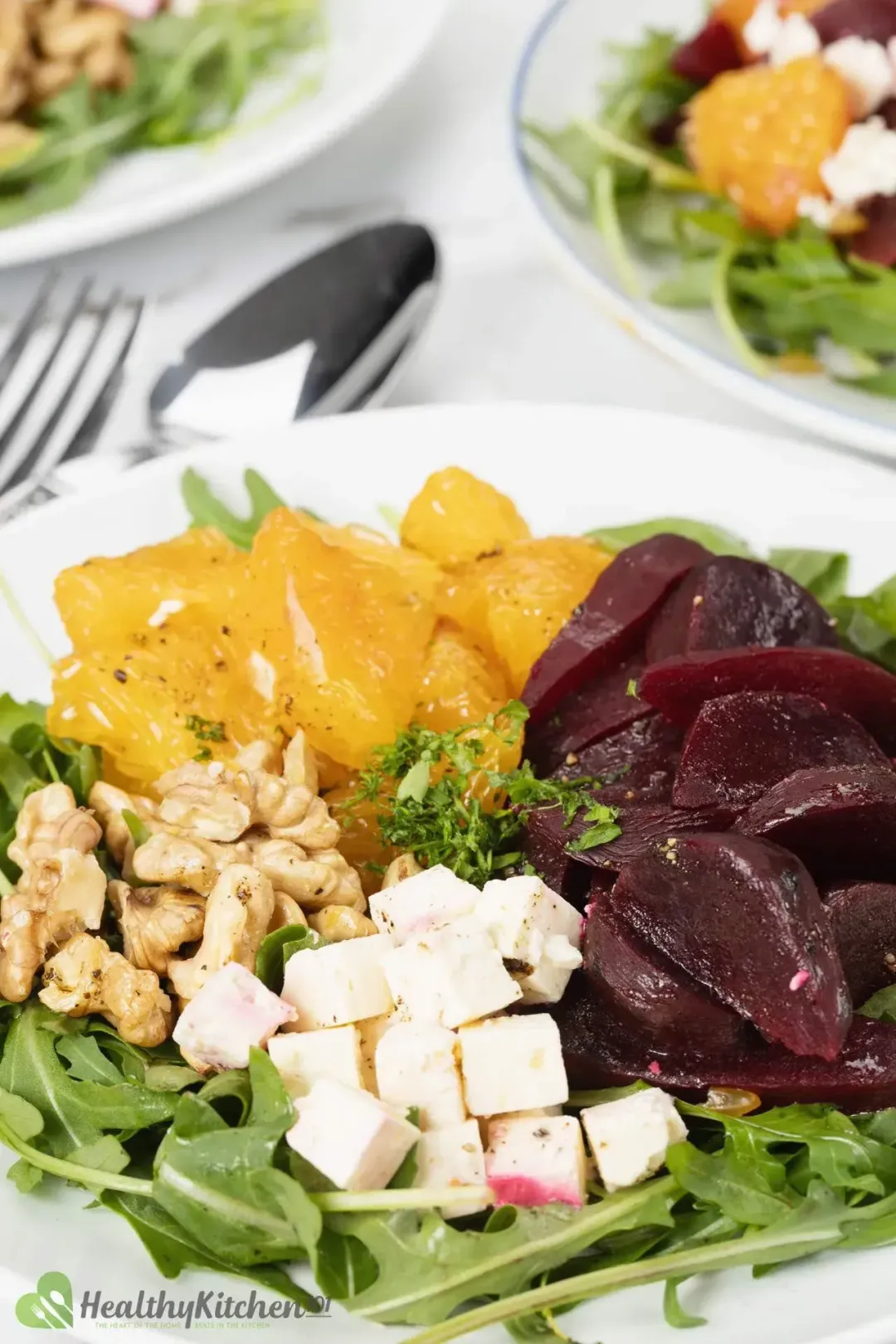 FAQ
1. How Many Calories Are in This Beet Salad?
There are only 213 calories in a serving of our beet and feta cheese salad. You can pair a light beverage with it to create a 250-calorie side dish combo.
Our healthy eating guidelines recommend you consume about 250 calories for a side dish and/or dessert. We also encourage you to eat a 500-calorie main dish.
This is to ensure you have an appropriate 750 calories per meal to keep your body functioning.
2. Can You Freeze Beet and Feta Cheese Salad?
Yes, you can. However, freezing a dressed salad wouldn't be the best idea to prolong its shelf life.
Since this salad contains fresh ingredients such as arugula and oranges, freezing will lower its quality. But, if you insist, we recommend breaking the salad down and freezing each ingredient in separate containers.
Cooked beets can stay good for about 1 month in the freezer. Freezing feta cheese can lower the risk of spoilage— making it last for as long as 3 months.
We highly recommend using freezer-safe containers to prevent your food from getting freezer burn.
The fresh fruits and vegetables such as arugula and oranges are fragile— freezing them may ruin their flavor and texture. You can simply keep them in the fridge or buy fresh ingredients when you need them.
Walnuts and the salad dressing can stay good in the fridge for about a month. You just need to put them in airtight containers.
3. How Long Does Beet and Feta Cheese Salad Last?
Depending on storage conditions, beet and feta cheese salad can last from 1 to 3 days.
A dressed salad can only last 1 day in the fridge. On the other hand, you can keep the ingredients in separate containers and they'll last for 3 days.
Whenever you want to have salad, put all the ingredients in a bowl, give them a quick toss, and serve.
Beet And Feta Cheese Salad
This beet and feta cheese salad recipe requires just a few simple ingredients. You only need to cook the beets, and you're almost done!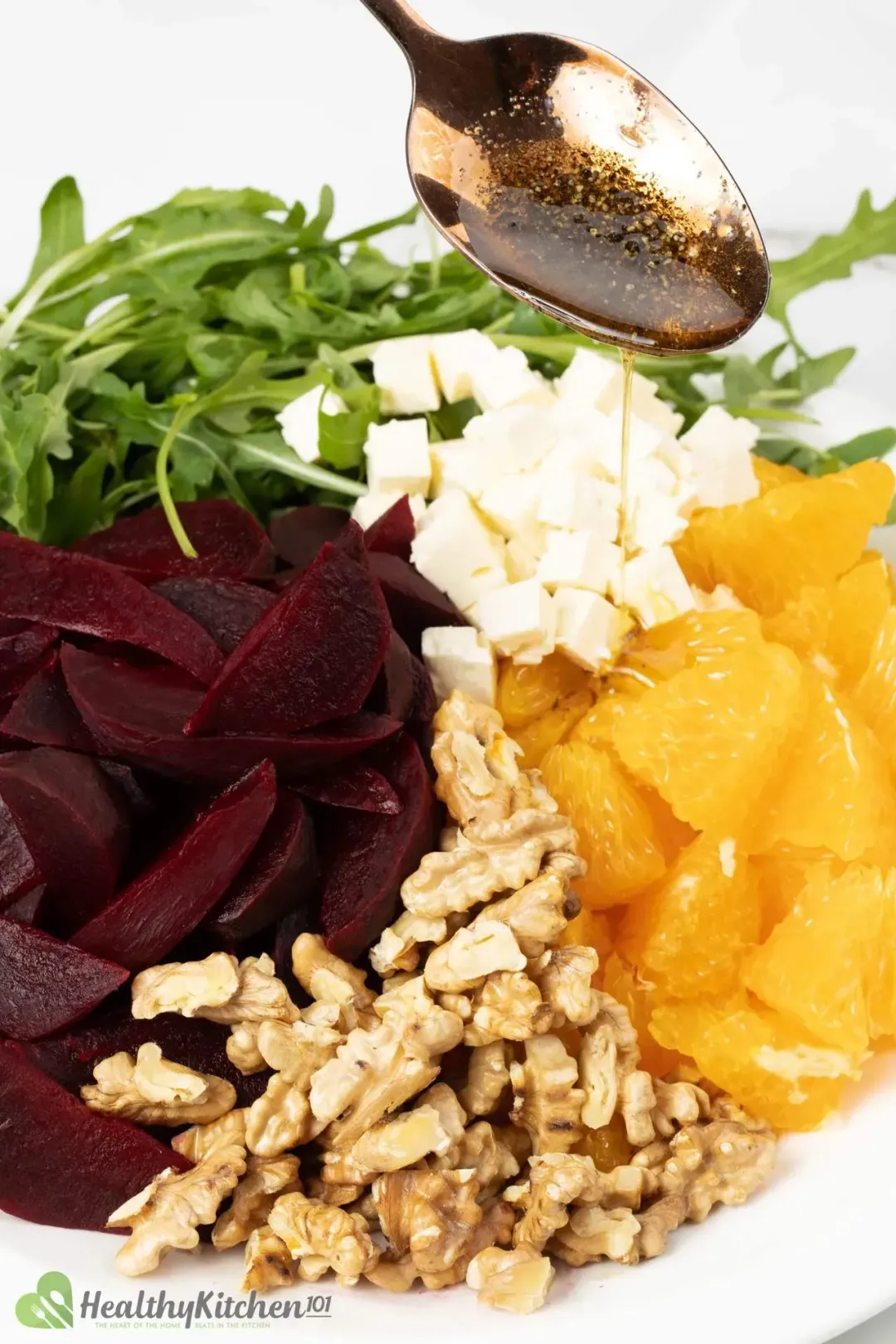 cook TIME

20 mins

prep TIME

5 mins

total TIME

40 mins

INACTIVE TIME

15 mins
COURSE

Side Dish

CUISINE

American

SERVINGS

CALORIES

213 kcal
INGREDIENTS
10.5 oz

beetroot

(peeled)

1 quart

water

(or enough to submerge and boil the beets)

1/4 tsp

ground black pepper

8 oz

navel oranges

(peeled and cut into segments)

1/4 cup

feta cheese

(crumbled)

1/2 cup

walnuts

(chopped)
INSTRUCTIONS
1
Boil the beets: In a medium pot, add water and bring to a boil. Once boiling, add beets, lower the heat to medium, and simmer for 20 minutes uncovered.
2
Drain and cut the beets: Once cooked, drain and leave to cool for about 15 minutes. When the beets are cool enough to handle, cut them into thin wedges and set aside.
3
Make the dressing: In a small bowl, combine the olive oil, salt, and pepper. Whisk vigorously and set aside.
4
Arrange the salad: Place the arugula, cooked beets, oranges, feta cheese, and walnuts on a large serving plate.
5
Serve: Take a portion of the salad on your plate and drizzle the dressing on top. You can choose to toss the salad or leave it as is. Garnish with chopped parsley, and serve.
NUTRITION
Nutrition Facts
Beet And Feta Cheese Salad
Amount Per Serving (1 serving)
Calories 213
Calories from Fat 135
% Daily Value*
* Percent Daily Values are based on a 2000 calorie diet.
Keywords: Beetroot and Feta Cheese Salad Recipe, Beetroot Salad, Beetroot Salad Recipe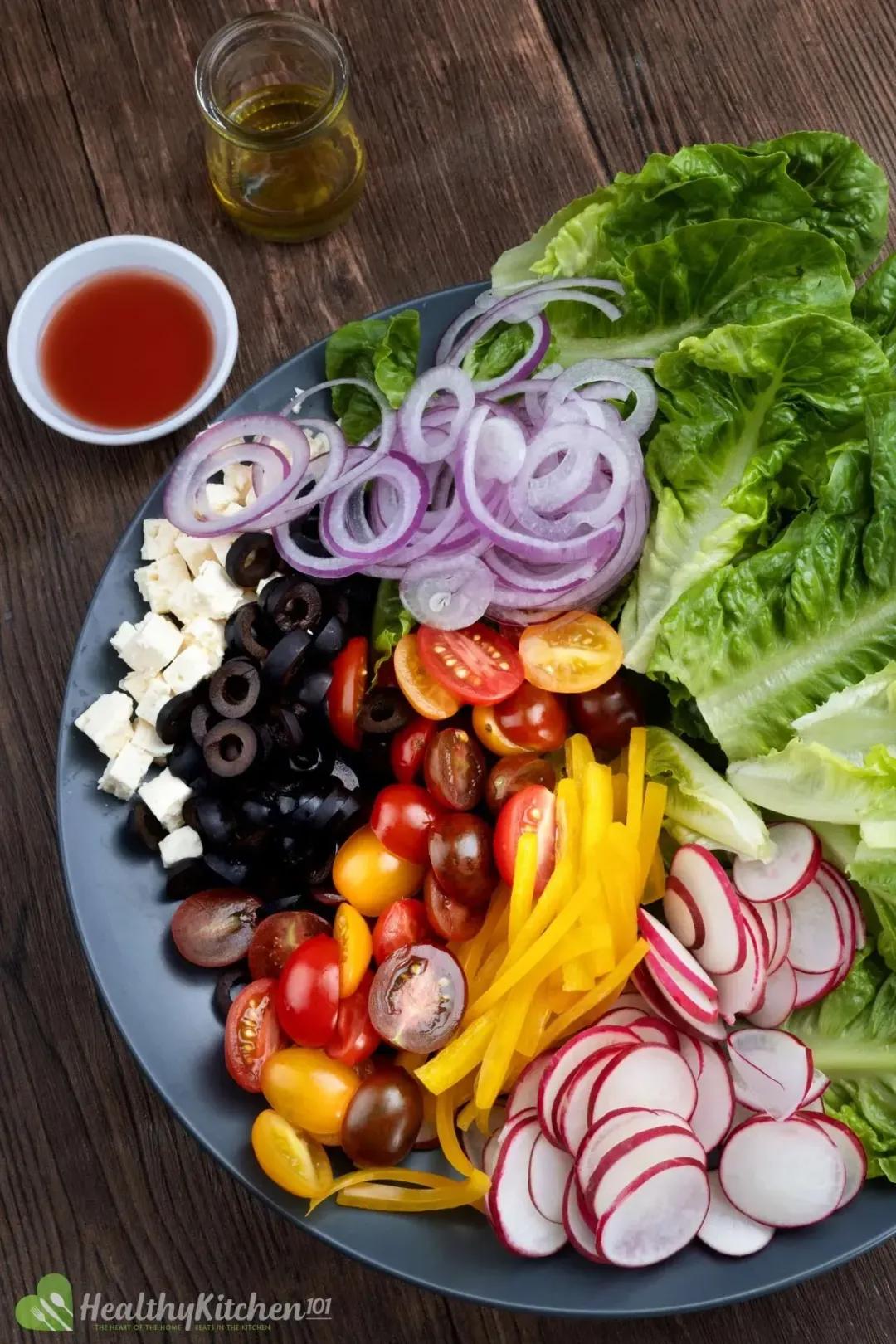 Previous Recipe
Greek Salad
Greek Salad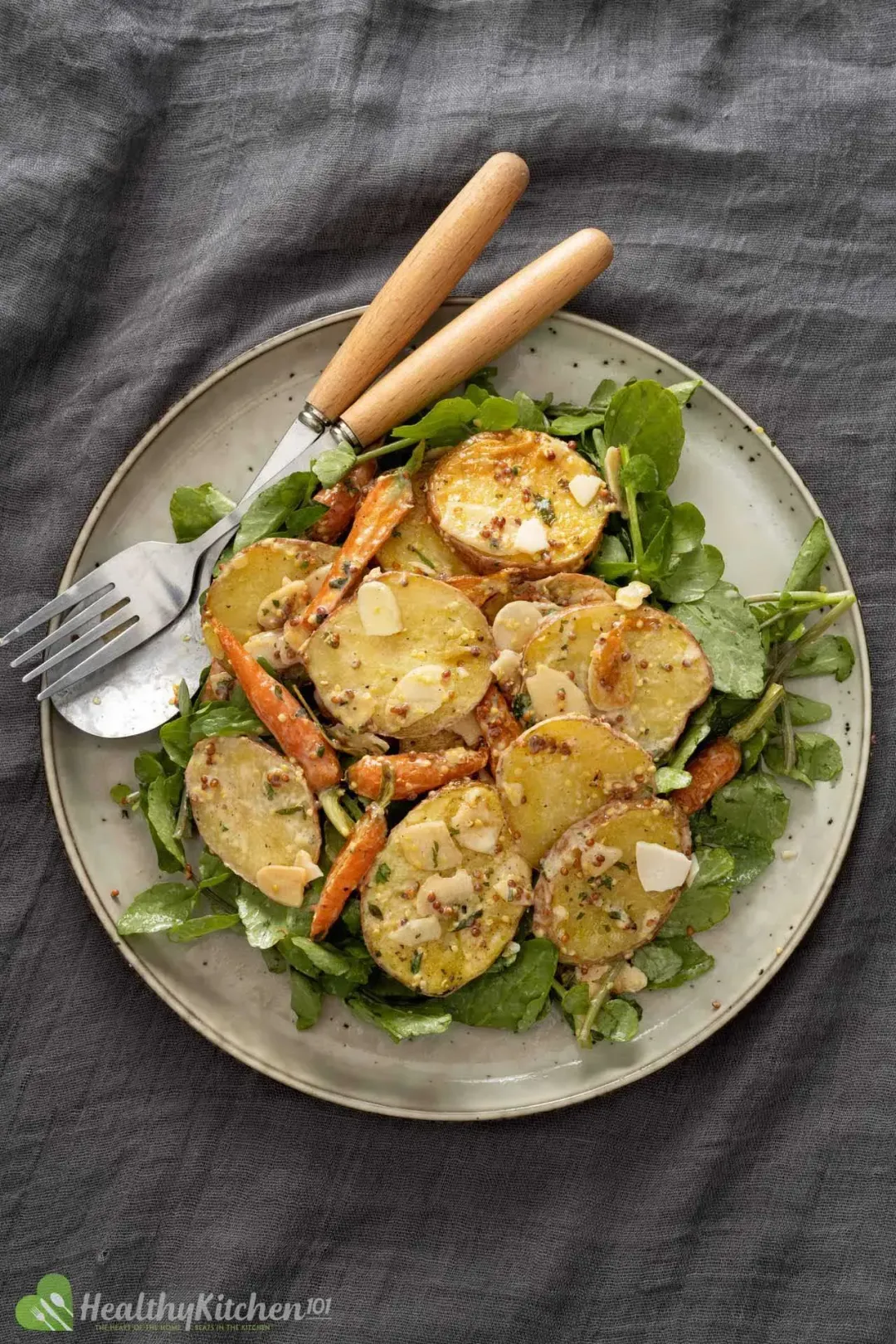 Next Recipe
Mustard Potato Salad
Mustard Potato Salad
Head Chef, Culinary Consultant
Tuyet Pham is an award-winning Saigonese chef who believes that joy is the secret ingredient to delicious food. At Healthy Recipes 101, Tuyet personally tests and simplifies every recipe, ensuring maximum flavor with minimal effort. With a background at prestigious French restaurants P'TI Saigon and Le Corto, Tuyet knows how to make every dish exceptional.
Writer, Author
Luna Regina is an accomplished writer and author who dedicates her career to empowering home cooks and making cooking effortless for everyone. She is the founder of HealthyKitchen101.com and HealthyRecipes101.com, where she works with her team to develop easy, nutritious recipes and help aspiring cooks choose the right kitchen appliances.
Nutrition Reviewer
Lizzie Streit is a Minneapolis-based dietitian and founder of It's a Veg World After All. She completed her MS in Human Nutrition from Drexel University, and is an expert in culinary nutrition, recipe development, and nutrition communications. Lizzie's philosophy is centered around making nutrition recommendations, and especially the advice to eat more vegetables, approachable and realistic. She is excited to be working with the team at Healthy Recipes 101 to ensure that their recipes are both nutritious and delicious.
Hi, I'm watching my sugar and carbs and this recipe has a lot of both, is this ok for me. I follow a pretty healthy diet and yes I do cheat and I try and get plenty of exercise

Hi Teri. Sorry for the late reply. As for your question, since this salad is relatively low on carbs and contains mostly "good carbs" (including fiber and sugar from fruits and veggies), it should fit your healthy diet!

My salad just came out of the oven - it was a big hit at our dinner table! The flavors mixed together perfectly and all the ingredients complemented each other nicely.

Colorful and flavorful beet salad.