Introduce a new leafy green to your diet with our watercress salad recipe. It features watercress, tangerines, and baby carrots, all tied together with an orange-based dressing. 
Despite the minimal ingredients, this salad is still packed with a variety of flavors. The watercress adds a piquancy that's unexpected in salads while still retaining the freshness of a leafy green. Paired with tangerine, it contains layers of vibrant citrus notes that are sweet, zesty, and utterly delightful. 
What Does Watercress Taste Like?
Watercress is an aquatic vegetable characterized by small, rounded leaves with slightly uneven edges. Flavor-wise, it has a bright and peppery taste that many find similar to wasabi and mustard (though not as intense). The more mature it gets, the more bitter it becomes.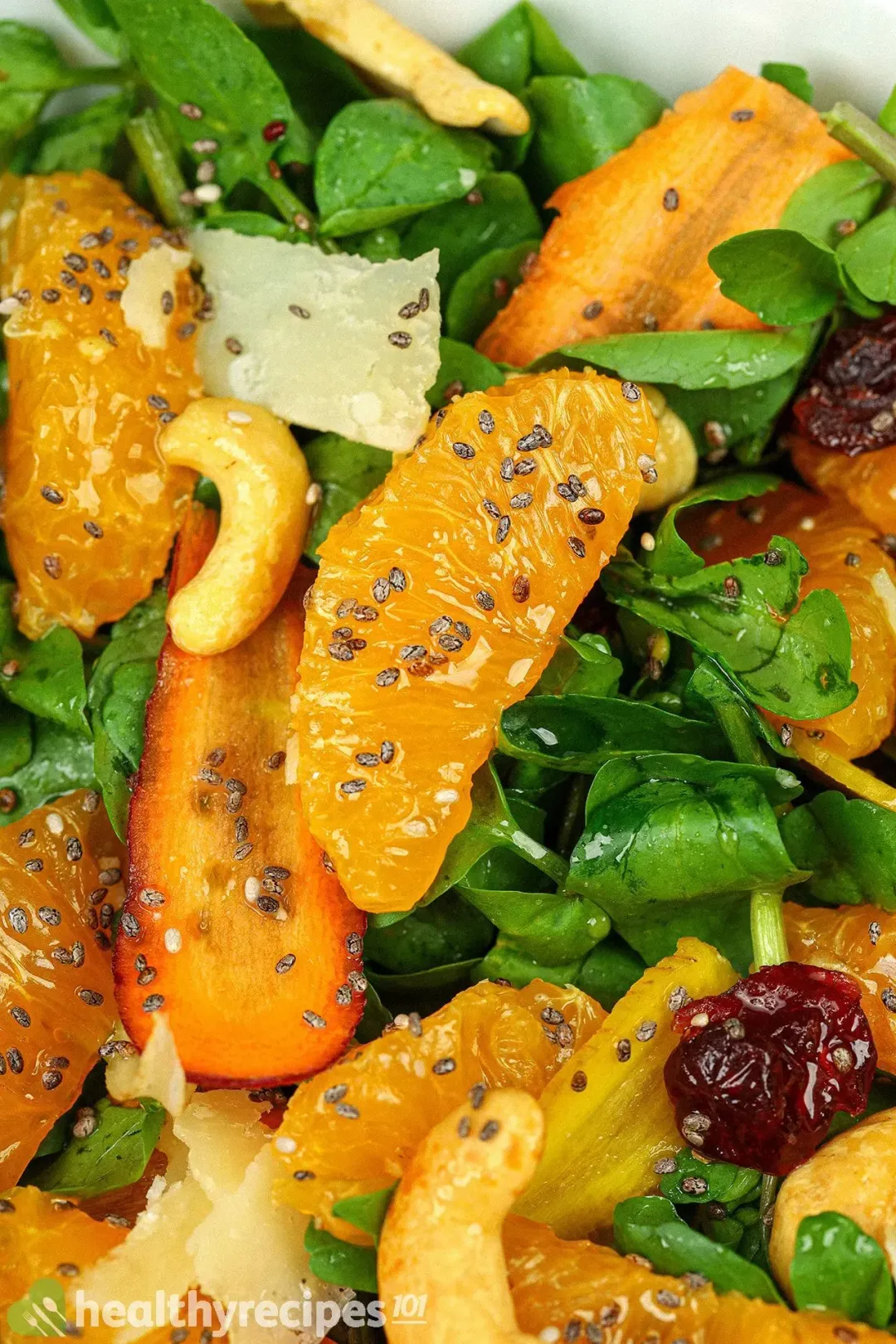 How to Pick out Fresh Watercress
Watercress is in season from spring to early autumn but can be found all year round in many greengrocers and farmer's markets. 
When picking out watercress, go for ones that have firm, dark green leaves with a fresh and spicy scent. Avoid those with typical signs of spoilage, such as wilted and mushy leaves, yellow spots, or slimy and slippery stems.Is Watercress Salad Healthy?
With watercress as the main ingredient, the answer is yes. This aquatic veggie contains a decent amount of water, vitamins, minerals, and other nutrients. 
Since it is a nutrient-dense food, watercress comes with multiple health benefits. These include potentially lowering blood pressure, supporting bone health, and decreasing glucose levels. 
For garnishing, we used chia seeds and dried cranberries – both of which may help to reduce the risk of cardiovascular disease. 
This recipe also pairs watercress with tangerines, which contribute an abundance of vitamins C and A to the dish's nutritional value. Furthermore, we made sure to moderate the saturated fat and sodium levels, both of which amount to no more than 10% of the daily intake limit set by our guidelines.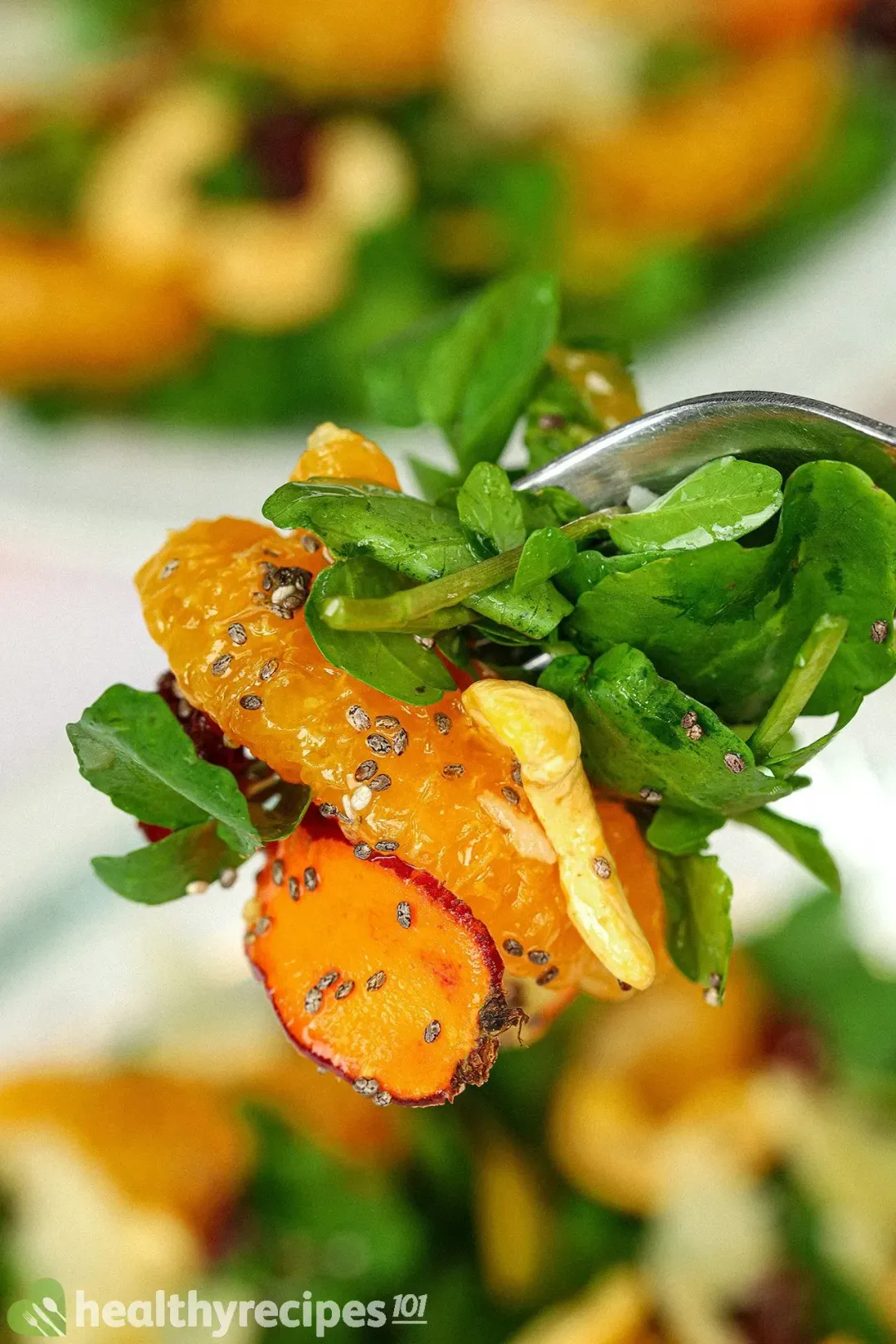 What Goes Well With Watercress in Salad?
As mentioned above, our recipe pairs watercress with tangerines for a bright and citrusy salad. We also included carrots, lemon, dried cranberries, and cheese for added diversity of taste and texture. 
Despite its distinctive piquant taste, watercress can go surprisingly well with a wide variety of foods. Here are some suggestions of ingredients that you can add:
Citrus fruits like orange and grapefruit are common companions for watercress because of their complementary distinct and bright taste. Alternatively, you can contrast its robust flavors with the subtle sweetness of avocado. Other sweet fruits with similar effects are persimmons, mangoes, pears, and apples.
The choices are endless in this category. You can opt for sweet varieties like bell peppers, sweet potatoes, beets, etc., or go for ones with a similar peppery flavor profile like leeks, garlic, ginger, horseradish, and others. 
Season this salad with soy sauce, sesame oil, and soybean paste when you add tofu to give it some Asian flavors. You can make the tofu more flavorful by seasoning it beforehand then briefly bake or stir-fry it. This mixture will have a harmonious blend of sweet, savory, and salty that melts right into the bold watercress taste.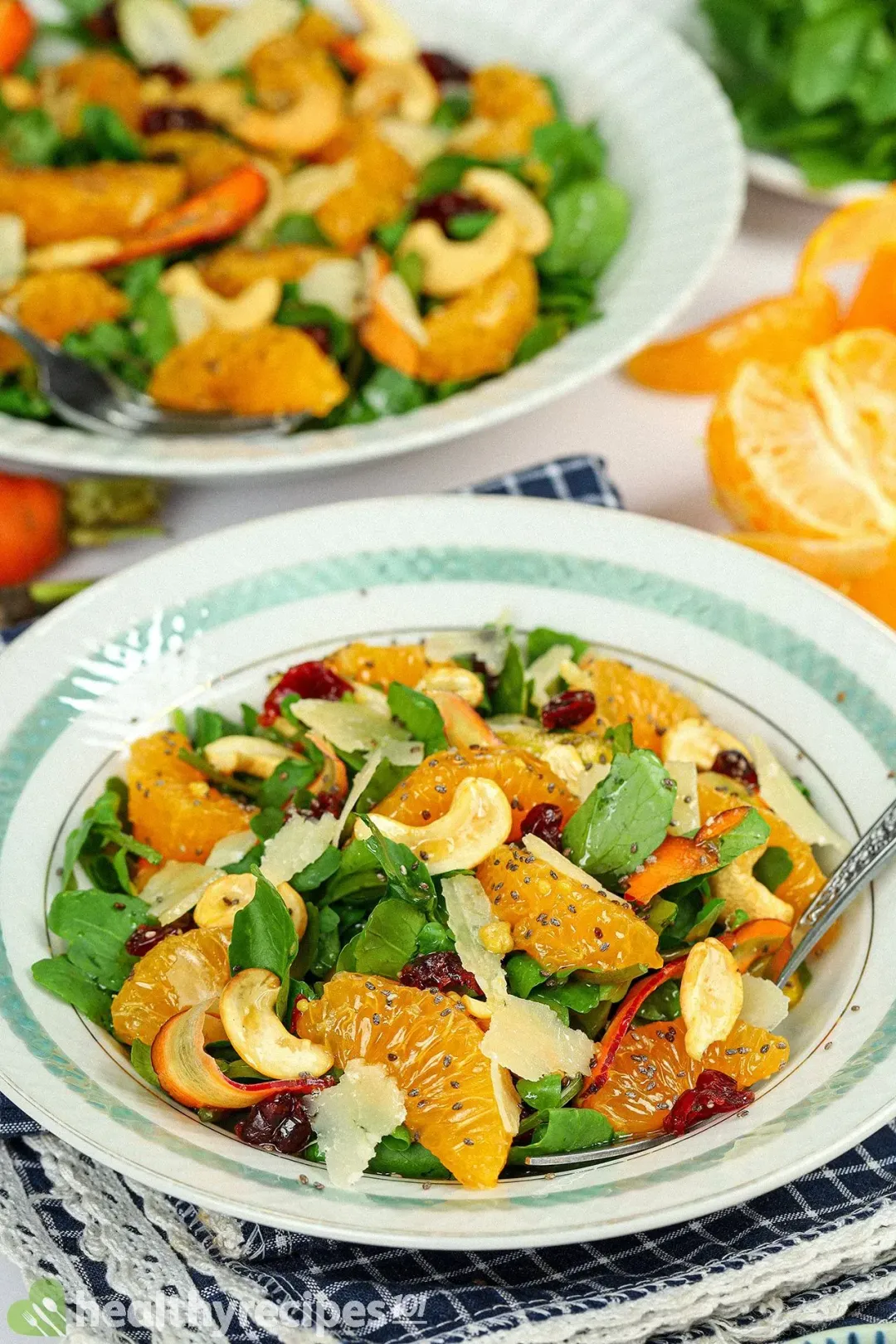 What to Serve Watercress Salad With
Watercress salad is a wonderful side dish that immediately kicks any meal's flavors up a notch. Here are some types of main dish it goes well with:
This leafy green can go with just about any meat, from poultry, steaks, and pork, to salmon and other seafood. Its unique taste further intensifies the richness of these foods and makes them much more flavorful. 
If you're not in the mood for complicated meals, go for a simple plate of rice, risotto, farro, or quinoa. These grains are mild-flavored, but you can always enhance them with additional ingredients and let the salad bring in some spice. 
Pesto pasta is an excellent pairing choice because it shares similar pungent notes with watercress. It works great with other types of pasta as well, especially creamy or cheesy ones, bringing in a pop of flavor that instantly elevates the meal.
How to Store the Leftovers
This watercress salad should last 2-3 days when properly stored. Keep it in the fridge, with paper towels lining the top and bottom of the container to help retain moisture.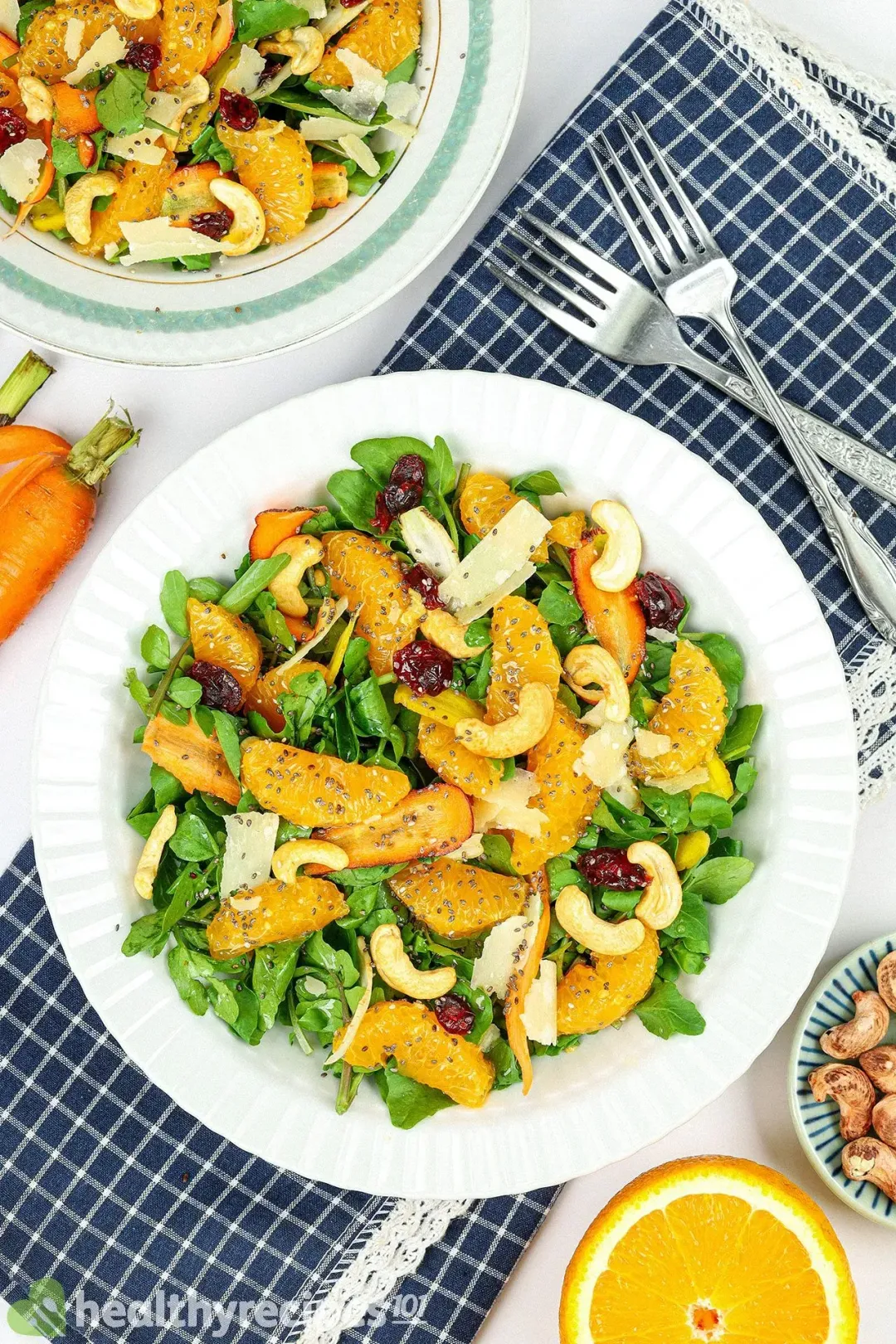 How to Make Watercress Salad
Our watercress salad recipe creates a dish of fresh greens that carry unique peppery flavors with an exciting citrus twist. It requires very few ingredients and comes together in the blink of an eye.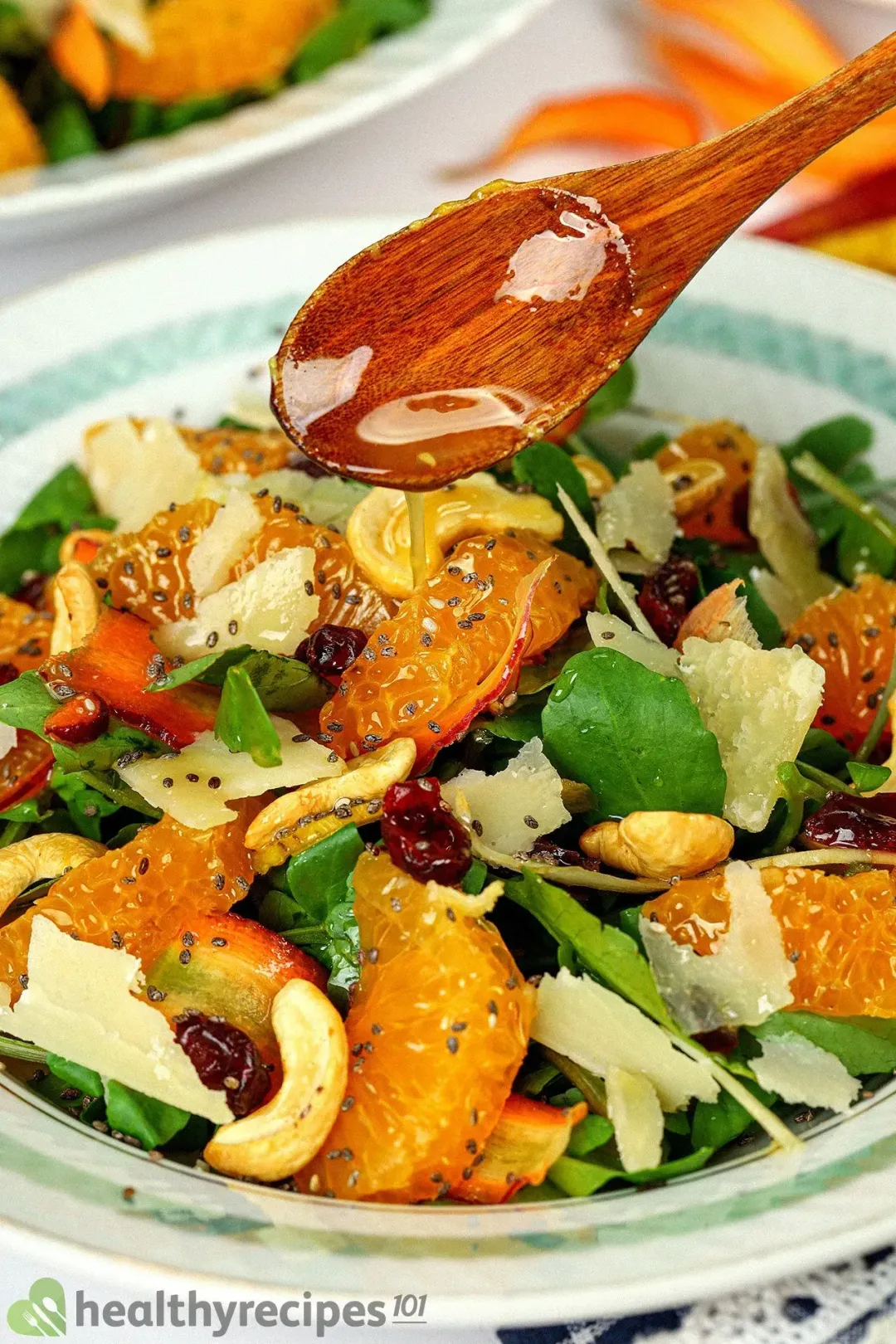 cook TIME

5 mins

prep TIME

10 mins

total TIME

15 mins
COURSE

Side Dish

CUISINE

American

SERVINGS

CALORIES

153 kcal
INGREDIENTS
6 oz

tangerines

(peeled, segmented)

1 oz

rainbow baby carrots

(vertically sliced)

1 fl oz

orange juice

(approximately half of an orange)

1/2 tsp

traditional Dijon mustard

0.5 oz

grated parmesan cheese
INSTRUCTIONS
Preparation
1
Trim the Stems: Use a small knife or scissors to trim off the roots and thick part of the stems. While you're at it, examine and remove any wilted or damaged leaves.
2
Wash the Watercress: In a colander, gently rinse with cold water to get rid of the dirt and dust. If it seems slightly wilted, soak it in a bowl of water with a few ice cubes to refresh. When you're done, pat the leaves dry with paper towels.
3
Juice the Orange and Lemon: Slice the orange in half. If you juice by hand, then simply squeeze until it's done. If you're using a juicer or a blender, peel off the skin and toss the slices into the device. When you're done, run the liquid through a mesh strainer to get rid of the remaining pulp.
Cook
1
Make the Dressing: In a small bowl, mix 1 fl oz orange juice, 1/4 tsp salt, 1 tsp lemon juice, 1 tbsp honey, 1 tbsp olive oil, and 1/2 tsp Dijon mustard until the mixture turns dark yellow with a slightly thick texture.
2
Lay out the Ingredients: On a serving plate, lay 4 oz watercress, 6 oz tangerine segments, 1 oz rainbow baby carrots, 0.5 oz dried cranberries, 1/2 tbsp chia seeds, 1 oz cashew, and 0.5 oz grated parmesan cheese.
3
Drizzle the Dressing: Use a spoon to drizzle the dressing all over the salad. Each serving should need around 2 - 3 tbsps.
NUTRITION
Nutrition Facts
How to Make Watercress Salad
Amount Per Serving (1 serving)
Calories 153
Calories from Fat 72
% Daily Value*
* Percent Daily Values are based on a 2000 calorie diet.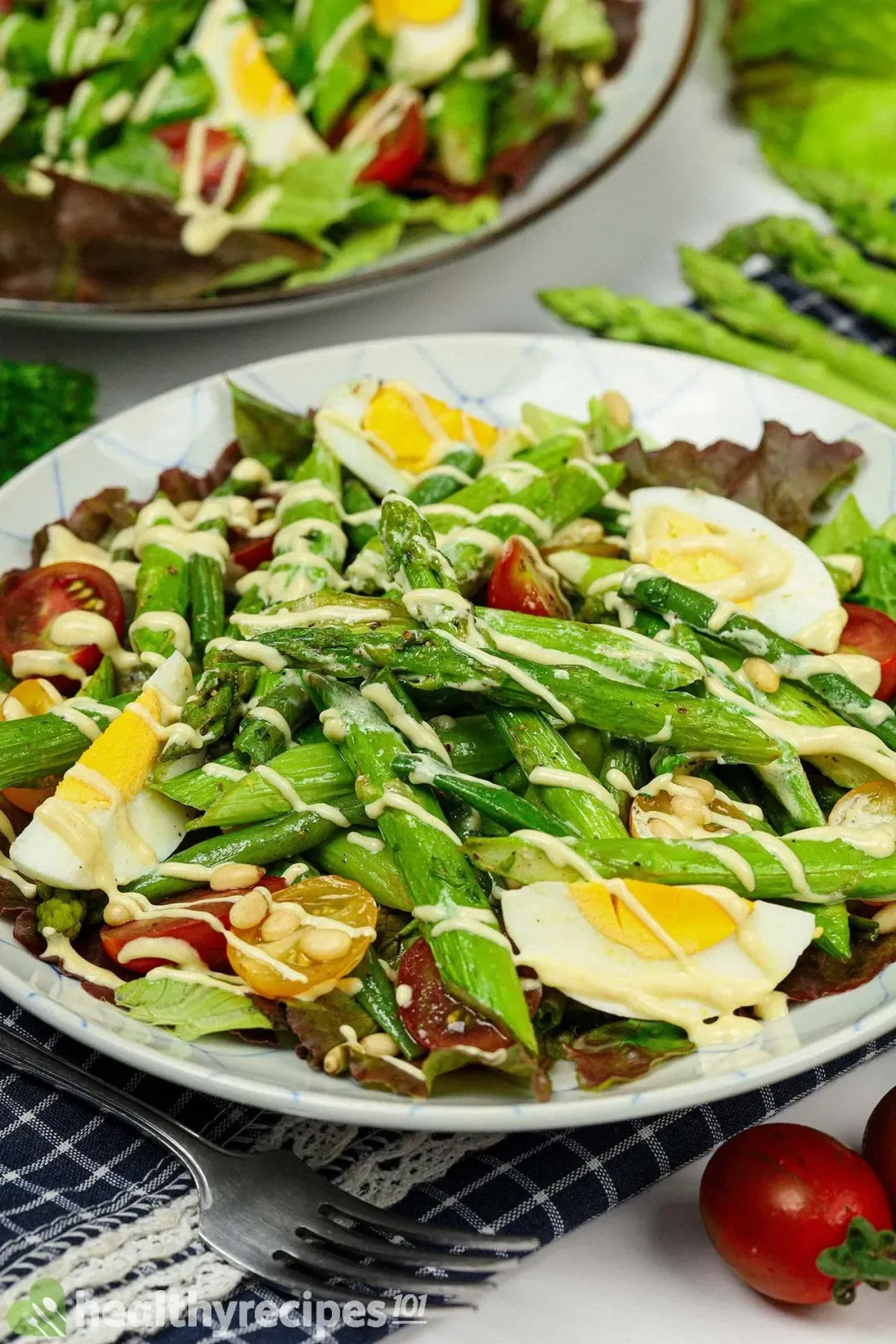 Previous Recipe
Asparagus Salad
Asparagus Salad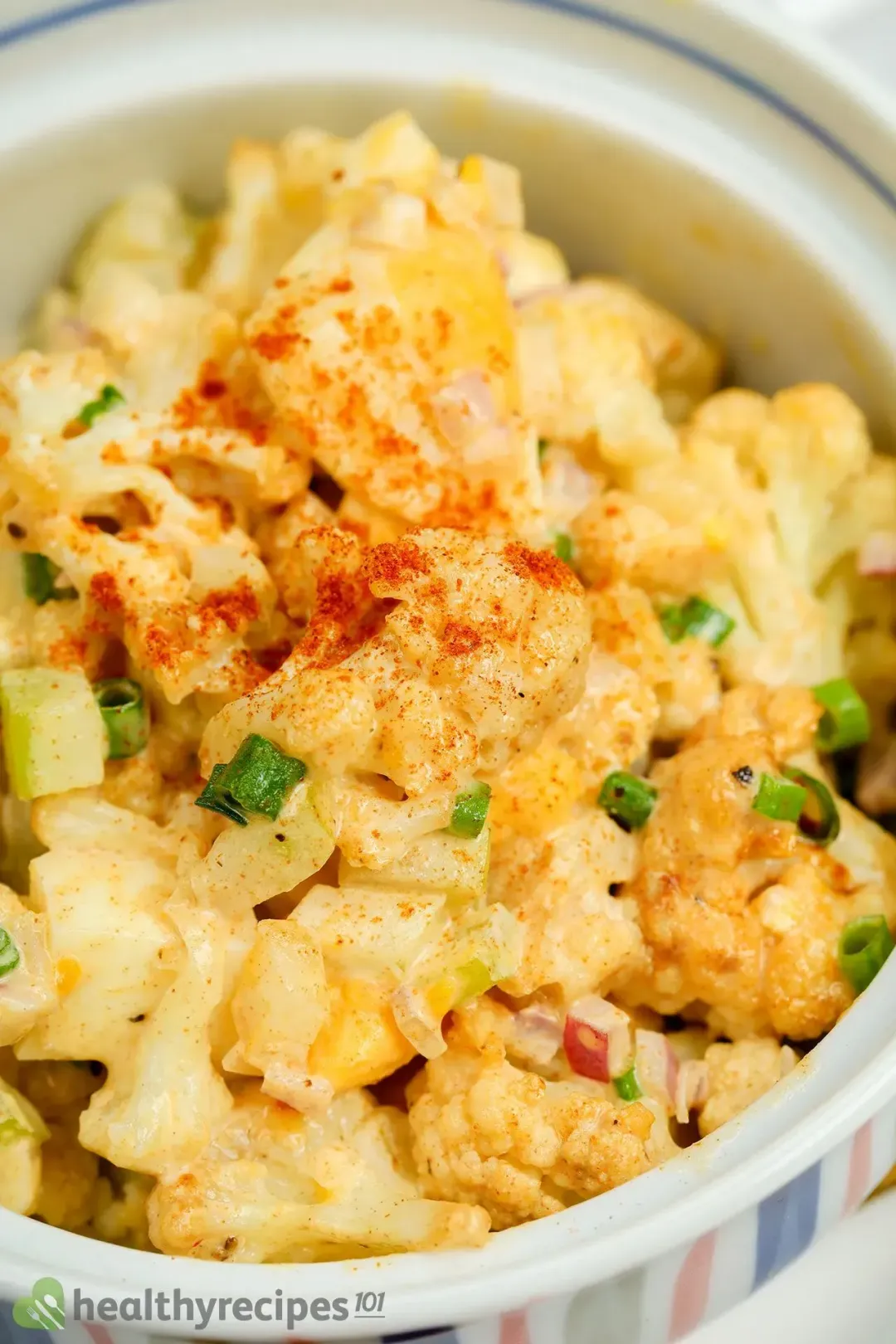 Next Recipe
Cauliflower Potato Salad
Cauliflower Potato Salad
Head Chef, Culinary Consultant
Tuyet Pham is an award-winning Saigonese chef who believes that joy is the secret ingredient to delicious food. At Healthy Recipes 101, Tuyet personally tests and simplifies every recipe, ensuring maximum flavor with minimal effort. With a background at prestigious French restaurants P'TI Saigon and Le Corto, Tuyet knows how to make every dish exceptional.
Writer, Author
Luna Regina is an accomplished writer and author who dedicates her career to empowering home cooks and making cooking effortless for everyone. She is the founder of HealthyKitchen101.com and HealthyRecipes101.com, where she works with her team to develop easy, nutritious recipes and help aspiring cooks choose the right kitchen appliances.
Nutrition Reviewer
Natalie Butler is a registered dietitian nutritionist with a passion to help others live their best life through food, fitness, safer beauty and a healthy lifestyle. She has expertise with a variety of diets and diseases and believes that there is no one-size-fits-all approach for health.
The watercress salad I made was super tasty- the combination of ingredients was perfect!