We're filled with pleasure to call this roasted pork tenderloin recipe "the other fine steak". It's so fulfilling and satisfying!
As you know, bacon and sausages are usually piled up with calories, cholesterol, and saturated fat. it's better to choose leaner meats or consume them with limit amounts and not too often.
Coated with tangy garlic seasoning, this homemade roasted pork tenderloin is sure to beat all of those bad fats. Moreover, it's easy to bring out leftovers the next day and throw slices on your morning or lunch sandwiches.
Is Pork Tenderloin Healthy?
Pork tenderloin is so lean, it can even rival skinless chicken breast. Thus, to answer briefly— yes, pork tenderloin is healthy.
The overall nutrient package of pork benefits your health by maintaining your muscle mass and keeping you full longer.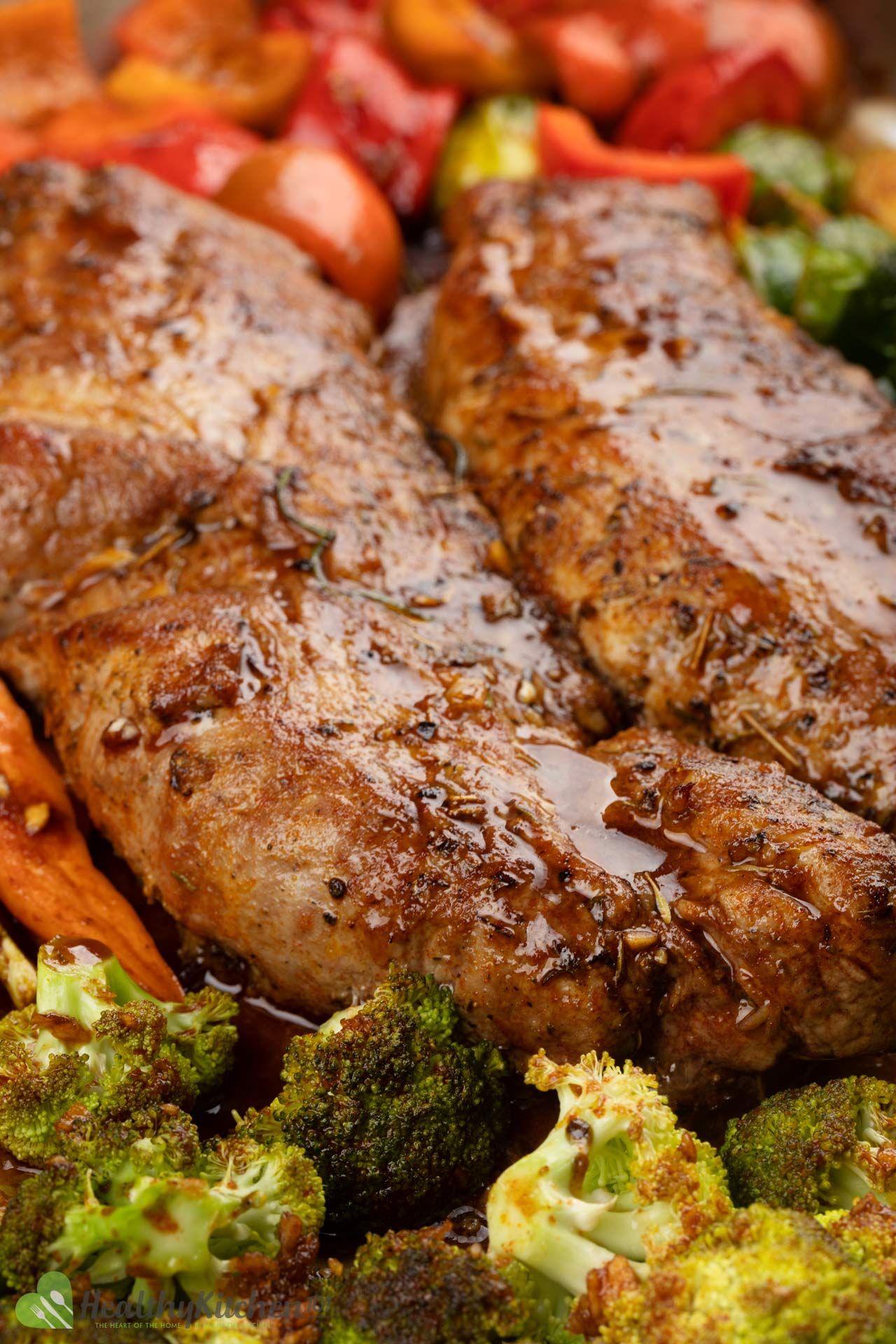 Pork of all cuts is believed to be a complete protein source. It provides you all the nine essential amino acids, in which, beta-alanine is proved to improve muscle function.
A study shows an increased protein intake supports the maintenance of lean body mass in young athletes. Generally, high protein intake also shows effects on strength and lean tissue accruement.
For those who are trying to lose weight, it is recommended you absorb a gram of protein per kilogram of body weight daily. Something to think about when planning daily meals.
The 2.14 milligrams of zinc out of the mentioned serving are worth noticing too. Consuming zinc is the best way to boost protein synthesis and reduces risks of celiac diseases and other gastrointestinal conditions.
Pork Tenderloin Nutrition
A 4-oz fat-trimmed cut of pork tenderloin delivers 2.45 grams of fat, 123 calories, and 0 grams of carbohydrate. In which, there are only 0.789 grams of saturated fat.
In fact, all of the above are pale in comparison with those of other pork cuts like breast, leg, thigh, rib, or sirloin.
Research suggests that the lower your intake of saturated fat, the lower your risk of developing cardiovascular diseases. Therefore, a lean cut of pork tenderloin is the finest choice when it comes to healthy cooking.
Excess fat in raw pork tenderloin usually appears as a silver skin, and can totally be trimmed off.
1. Calories
Calories from a single cut of pork tenderloin come mostly from protein. A 4-oz fat-trimmed cut of pork tenderloin delivers 123 calories.
2. Protein
A 4-oz fat-trimmed cut of pork tenderloin delivers 20.95 grams of protein. This means 37.5% daily recommended protein intake of an average sedentary man.
3. Carbs
There is no carbohydrate found in pork tenderloin. This makes this type of pork cut the perfect choice for low-carb and Keto dieters.
Pork Loin vs Tenderloin
Pork meat provides a great deal of vitamins B6 & B12, selenium, potassium, zinc, and more. It's also easy to purchase pork at affordable prices.
Nevertheless, it's important to take into account that not all pork cuts are the same. Nutrition-wise, at the very least.
Pork tenderloin, the leanest cut of pork, proves this hypothesis.
Running along the backbone, pork tenderloin is a major muscle part that's known for a tender texture and light flavor. It's a boneless, thin, and long cut of meat with very little fat.
Pork tenderloin is priced at $10-20 for a 4-piece package. You'll easily find some at your nearby Costco or suchlike.
Pork loin, in the other hand, is wide and thick and comes from the back of the animal. Along the top of a pork loin, you can actually see visible trims of fat.
Owing to the above differences, of course, pork loin and tenderloin shouldn't be used interchangeably in cooking.
As pork tenderloin is thinner, it cooks faster and is most suitable for quick grill over high heat. In contrast, pork loin is the ideal choice for slow-roasting.
Little did you know, there is another dish we've made using pork loin, that is baked pork chop. Check it out to see how different these two types of cuts can be.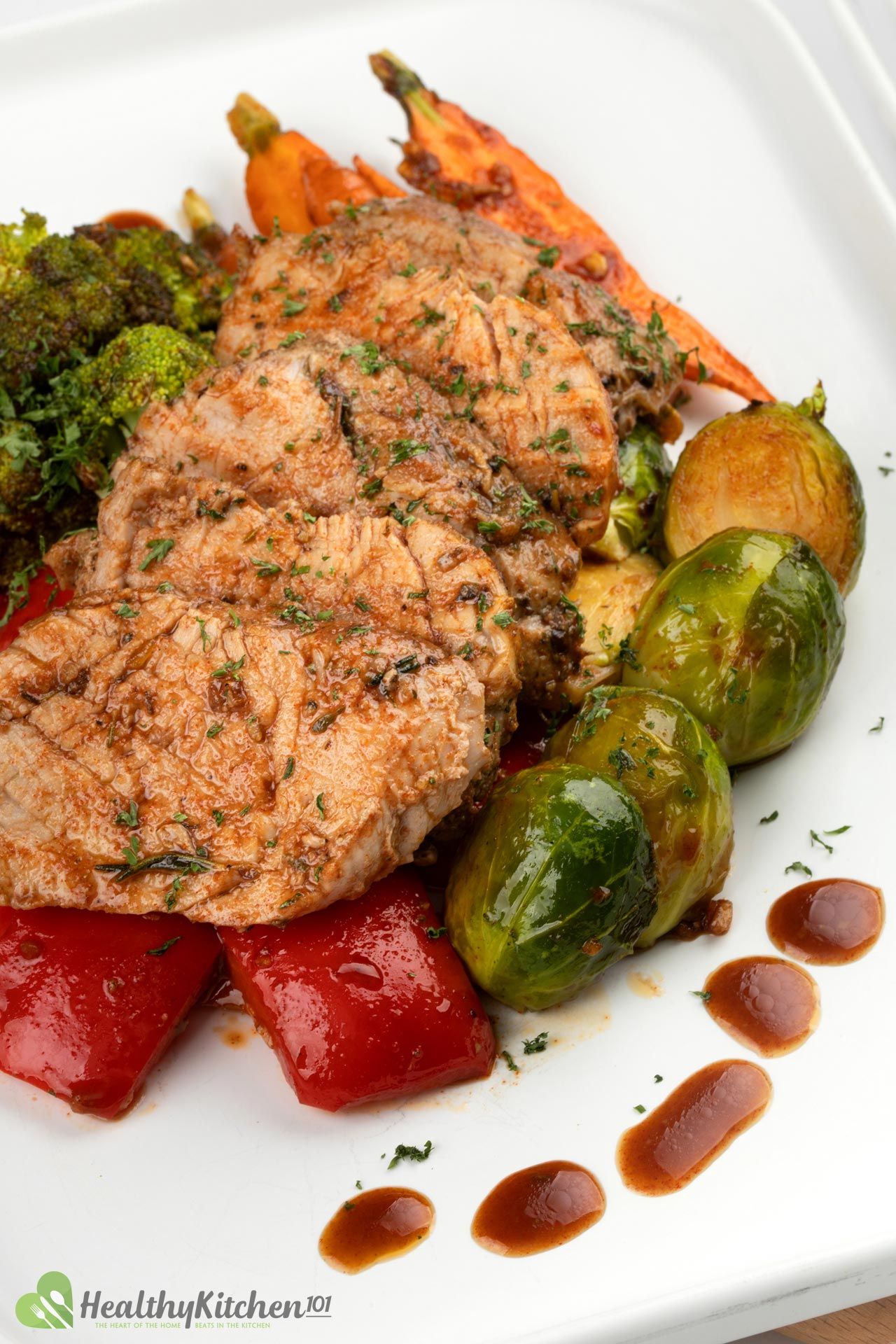 Marinade for Pan Seared Oven Roasted Pork Tenderloin Recipe
Pork tenderloin is lean, mild-tasting, and easily prone to drying out. Therefore, rubbing it with marinade is a quick way to keep it moist.
In this pan seared oven roasted pork tenderloin recipe, we first pan-sear the meat quickly, and then bake it in the oven. We prepared the rubbing mix and the sauce mixture for both steps.
First, we rub the raw cut of pork tenderloin with a spice mixture. This rubbing mix is made of ground black pepper, onion powder, salt, garlic powder, dried thyme, and fresh rosemary.
After pan-searing, brush the meat with a sauce mixture of garlic, paprika, Dijon mustard, honey, soy sauce, and olive oil. Roasted with this sauce mixture, the pork tenderloin became juicier and more tender.
How to Cook Pan Seared Roasted Pork Tenderloin in Oven
Here's a summary on our Roasted Pork Tenderloin recipe: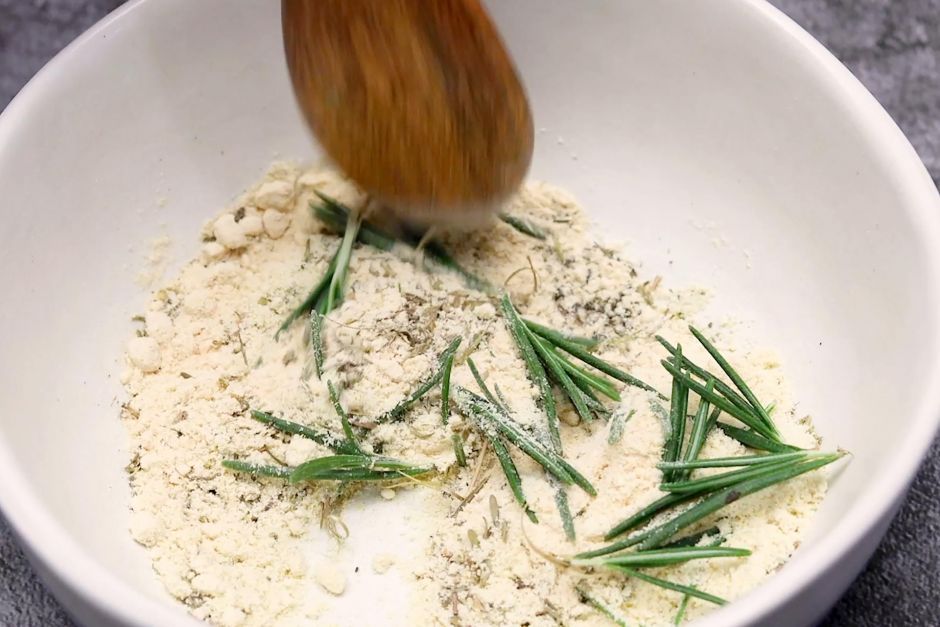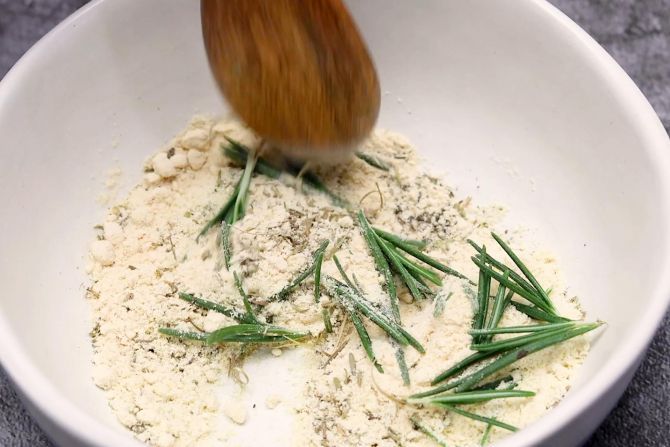 Make the rubbing mix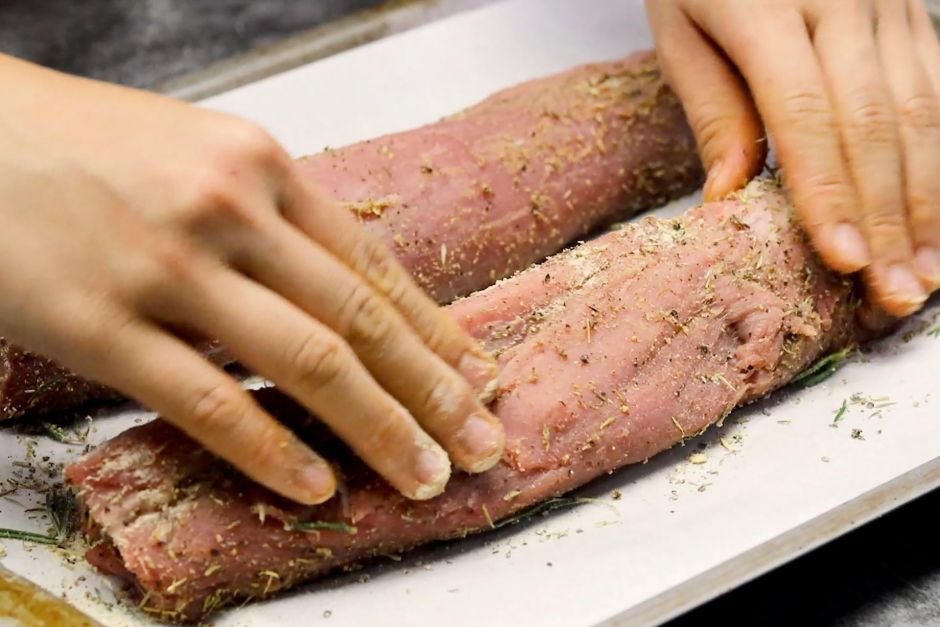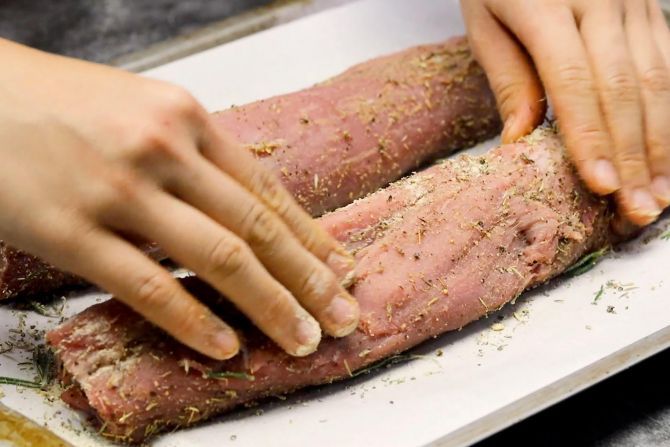 Marinate the meat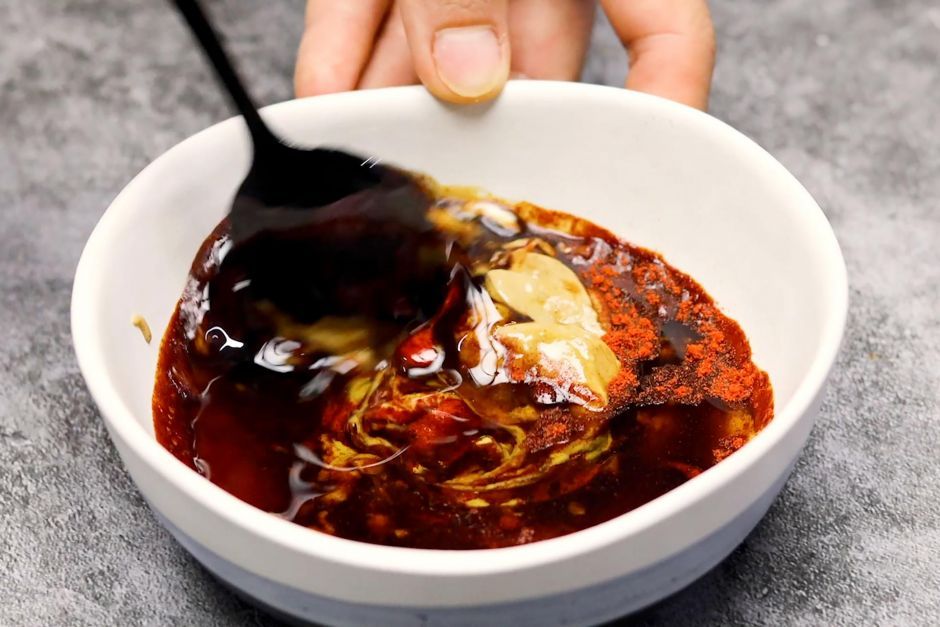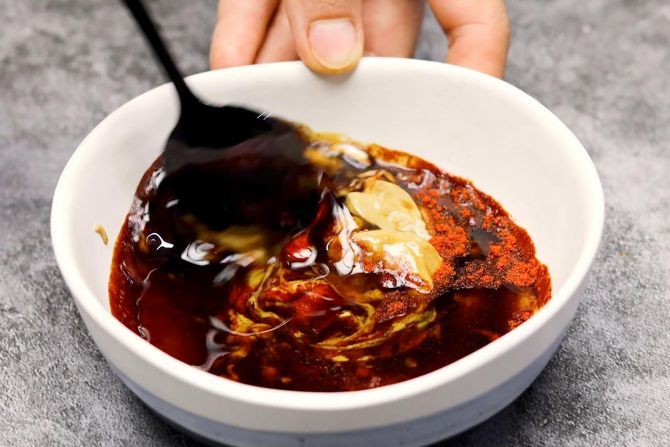 Make the sauce mixture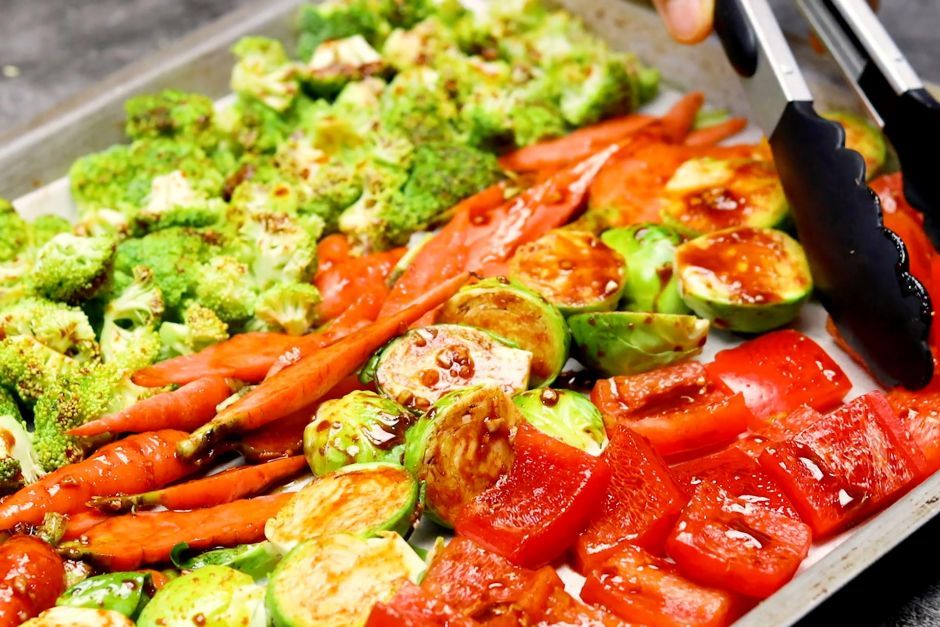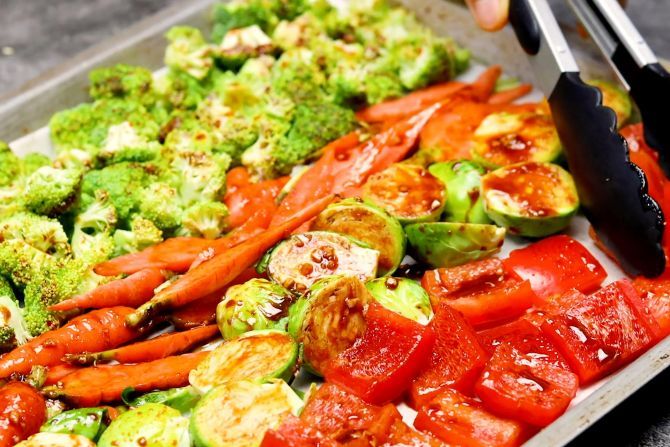 Roast carrots and Brussel sprouts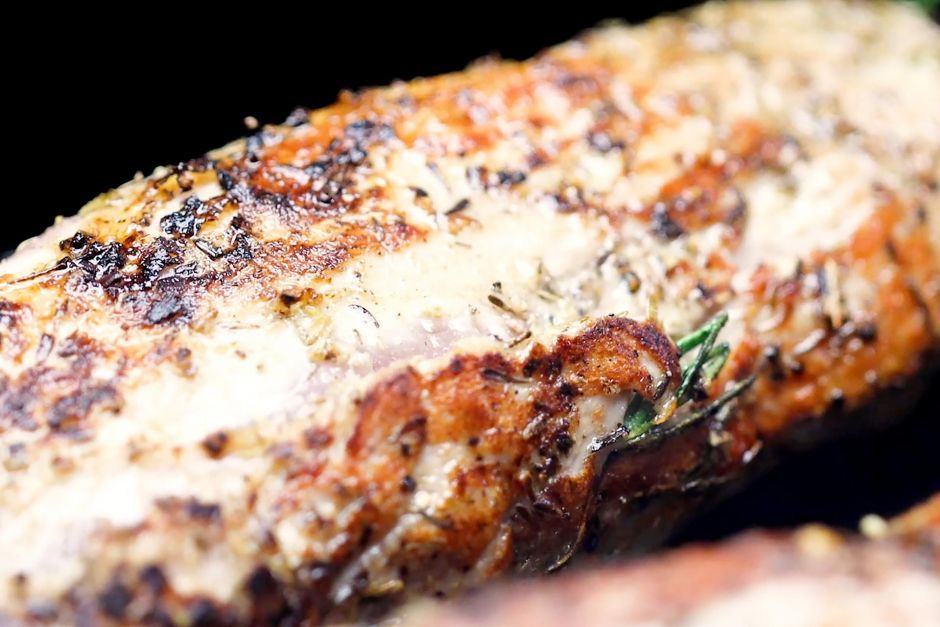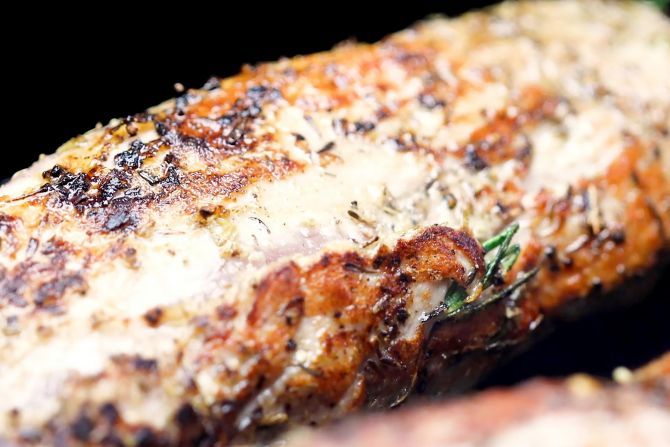 Sear the pork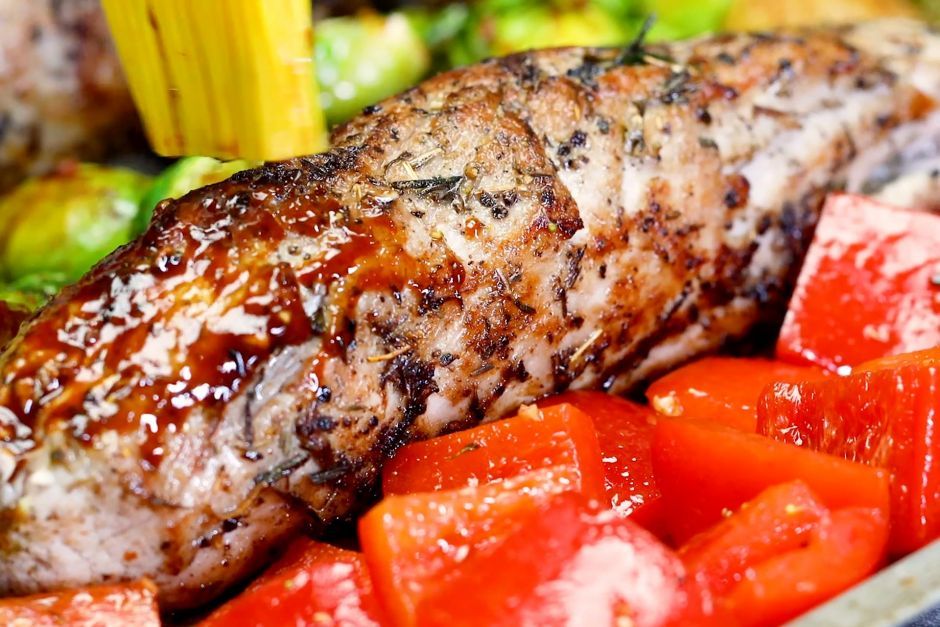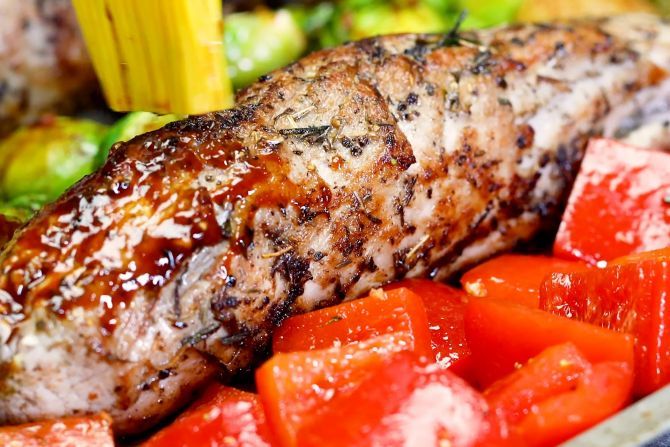 Roast the pork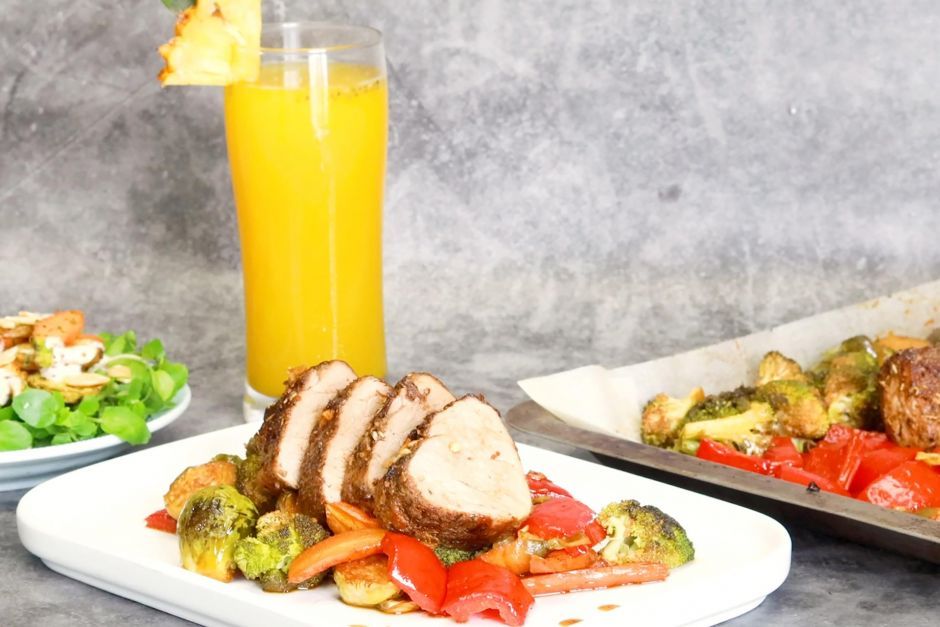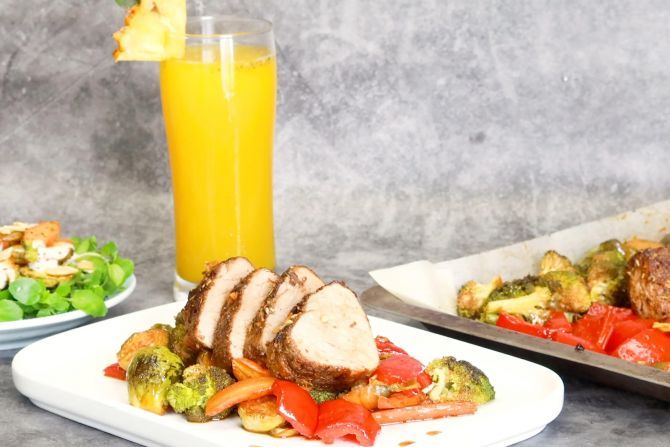 Serve and enjoy
1. Temperature for Pan Seared Oven Roasted Pork Tenderloin Recipe
Pork tenderloin is lean and doesn't have much tough muscle, so here's how you need to do with it. Simply quickly pan-sear it over high heat, then roast it in the oven so it's completely done inside.
You may want to take a look at charts of cooking times and temperatures for other types of pork cuts.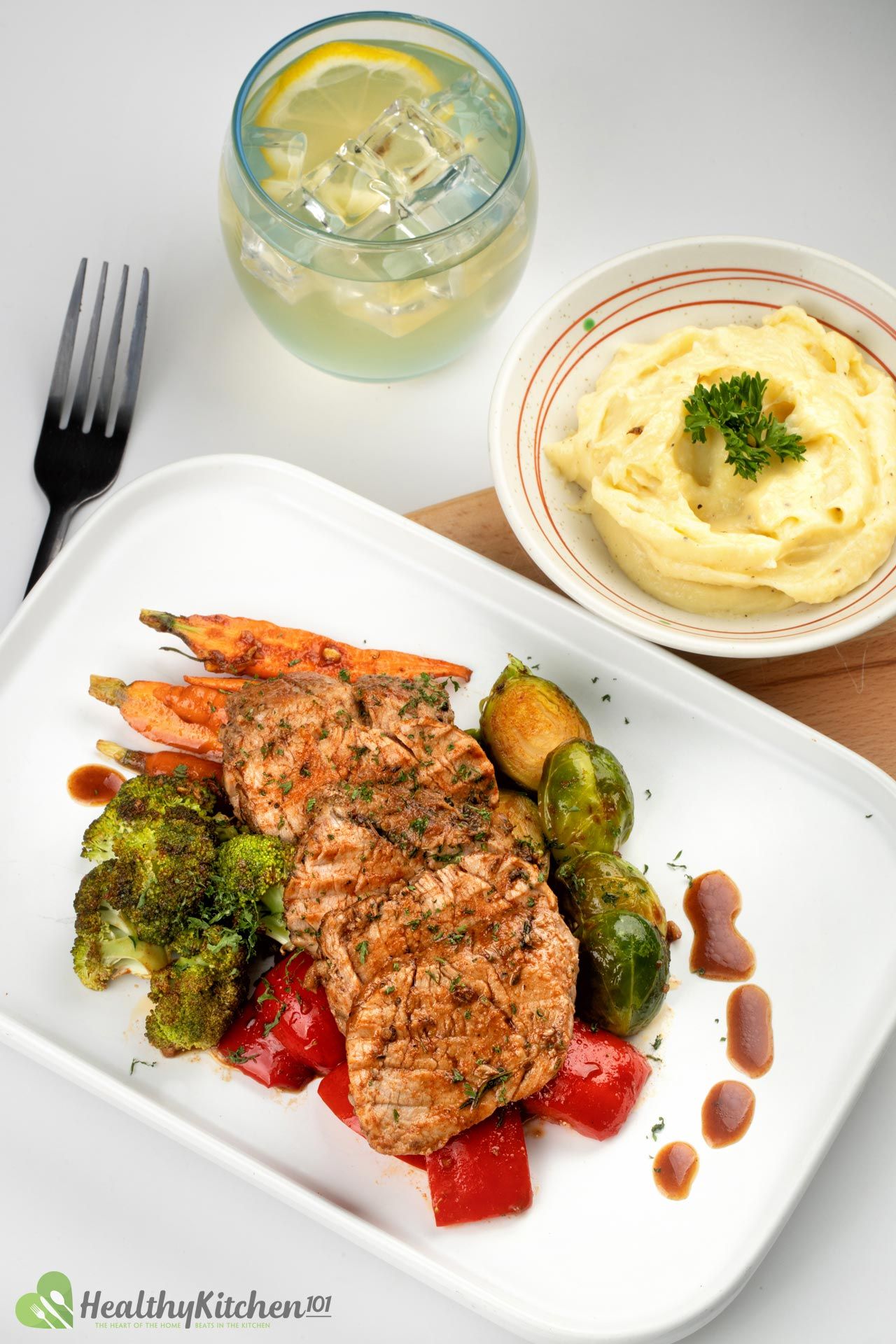 2. How Long to Roast Pork Tenderloin Recipe
In this pan seared oven roasted pork tenderloin recipe, we first spent 6 minutes to pan-sear the meat over high heat. Jump to the roasting part, it will take approximately 25 minutes in the oven.
Nevertheless, the best way to check for doneness is to use a thermometer. The internal temperature of the meat should reach 145-160°F before you remove it from the oven.
Tips for Perfection
The pan seared oven roasted pork tenderloin should sit for a couple of minutes before serving. This is because after being removed from the oven, the meat will continue to cook itself for 5-10 minutes.
This resting period is to ensure that all harmful germs in the meat are killed and it's safe to consume.
What Goes with Pan Seared Oven Roasted Pork Tenderloin Recipe
Slicing pan seared oven roasted pork loin on top of healthy salads might be the very first option throughout. Otherwise, you can take into consideration risotto, sautéed veggies or even pasta.
Pork tenderloin goes just right with anything all the time!
1. Sauerkraut and Potatoes
To add potatoes and sauerkraut to this dish, simply scatter them around the tenderloin on the baking dish. Instead of the russet ones, we recommend you try the baby potatoes and leave the skin on when baking.
2. Apples and Onions
How does pan seared oven roasted pork tenderloin served on a bed of apples and onions sound like? Juicy and tasty, isn't it?
Onion would go marvelously with roasted pork loin. And if there is a chance, we'll definitely throw in herbs and carrots for a tastier meat, too.
3. Mushrooms
Either shiitake mushrooms, white mushrooms, or cremini mushrooms will do. You can purchase whole mushrooms and slice them yourself, or look for the pre-sliced ones to save some prepping time.
The size of mushroom slices is also up to your interest. Leave them as chunks, or thin slices, or chop them real small— the choices are yours.
What to Serve with Roasted Pork Tenderloin Recipe
In actuality, whenever we try this roasted pork tenderloin recipe, the food always disappears in a blink of an eye. When dishing them out for your family and friends, be sure to know what to pair it best with.
1. Rice
We believe for such protein-rich dish like this, it would be fantastic to pair with a carb-rich side. What can be more fascinating than a nice bed of rice to make a balance out of the contrastive flavors?
2. Mustard Potato Salad
This Mediterranean-style mustard potato salad with mixed veggies is our first choice for a side dish.
Carrots and potatoes are drizzled with creamy and tangy mustard vinaigrette and served on a large bed of watercress. Crunchy, nutty, and pungent— every bite of this salad is filled with down-to-earth flavors.
Finally, the rich flavor of mayonnaise will balance everything out, leaving room for extra spices and herbs of your favorite.
3. Sugar-Free Pineapple Juice
To finish off your meal in a cold fresh way, we put it together with a thirst-quenching sugar-free pineapple juice. The recipes are shared within the below table.
Have fun cooking!
Nutritional values in this table vary somewhat to those below due to different app calculations. Read more...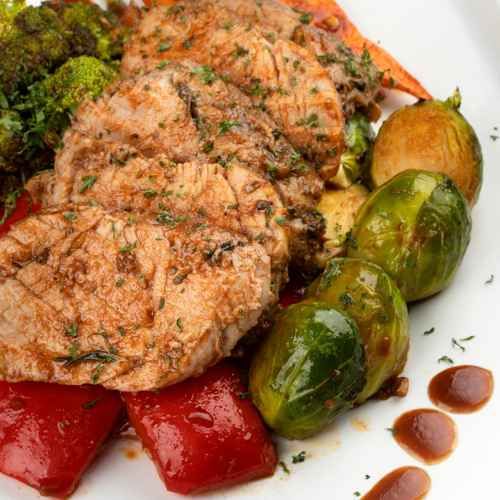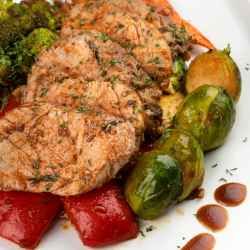 Pan Seared Oven Roasted Pork Tenderloin Recipe
Deliciously bursting with flavor, this pan seared oven roasted pork tenderloin recipe is undoubtedly a family-pleaser. Easy and relaxing, it's either great on its own or with stir frys, salads and different kinds of wraps.
Ingredients
24

oz

pork tenderloin

2

tsp

paprika

1

tsp

garlic powder

1

tsp

onion powder

1

tsp

dried thyme

1

tsp

fresh rosemary

1/4

tsp

salt

1

tsp

ground black pepper

3

tbsp

olive oil

2

tsp

garlic

minced

3

tbsp

honey

3/2

tbsp

reduced sodium soy sauce

1/2

tsp

traditional Dijon mustard

4

oz

carrot

6

oz

red bell pepper

6

oz

brussel sprouts

6

oz

broccoli
Instructions
Marinate the meat
Make the rubbing mix: In a small bowl, combine ground black pepper, onion powder, salt, garlic powder, dried thyme, and fresh rosemary.

Rub the tenderloin evenly with the rubbing mix. Press gently against the meat using your fingers. Let it sit and complete remaining steps while on the wait.

Preheat the oven to 350℉.
Make the sauce mixture
In another small bowl, whisk together minced garlic, paprika, Dijon mustard, honey, soy sauce, and 3/2 tablespoons of olive oil.
Roast carrots and brussel sprouts
Brush all the veggies with half of the sauce mixture.

Save red bell peppers and broccoli for later, bake carrots and brussel sprouts for 10 minutes at 350℉.

Sear the pork loin while on the wait.
Sear the meat
Swirl your skillet with 3/2 tablespoons of olive oil over medium-high heat.

Sear the marinated pork loin on the pan for 6 minutes, until it's golden brown on all sides.
Roast the meat
Transfer the pork tenderloin, red bell peppers, and broccoli to the baking dish together with carrots and brussel sprouts. Brush the remaining of the sauce mixture onto the pork loin. Bake everything together in the oven for 25 minutes.

Serves and enjoy.
Nutrition
Nutrition Facts
Pan Seared Oven Roasted Pork Tenderloin Recipe
Amount Per Serving (1 serving)
Calories 420
Calories from Fat 153
% Daily Value*
Fat 17g26%
Cholesterol 111mg37%
Sodium 547mg24%
Potassium 1184mg34%
Carbohydrates 28g9%
Protein 39g78%
Vitamin A 7219IU144%
Vitamin C 130mg158%
Calcium 70mg7%
Iron 4mg22%
* Percent Daily Values are based on a 2000 calorie diet.