Welcome to today's collection of healthy pork recipes where you will find delicious and nutritious pork dishes from all around the world.
Is Pork Healthy?
Pork is high in iron and zinc, two minerals that your body requires to function properly. It also contains a significant amount of high-quality protein. When consumed in moderation, less processed, lean, and completely cooked pork can provide certain health benefits.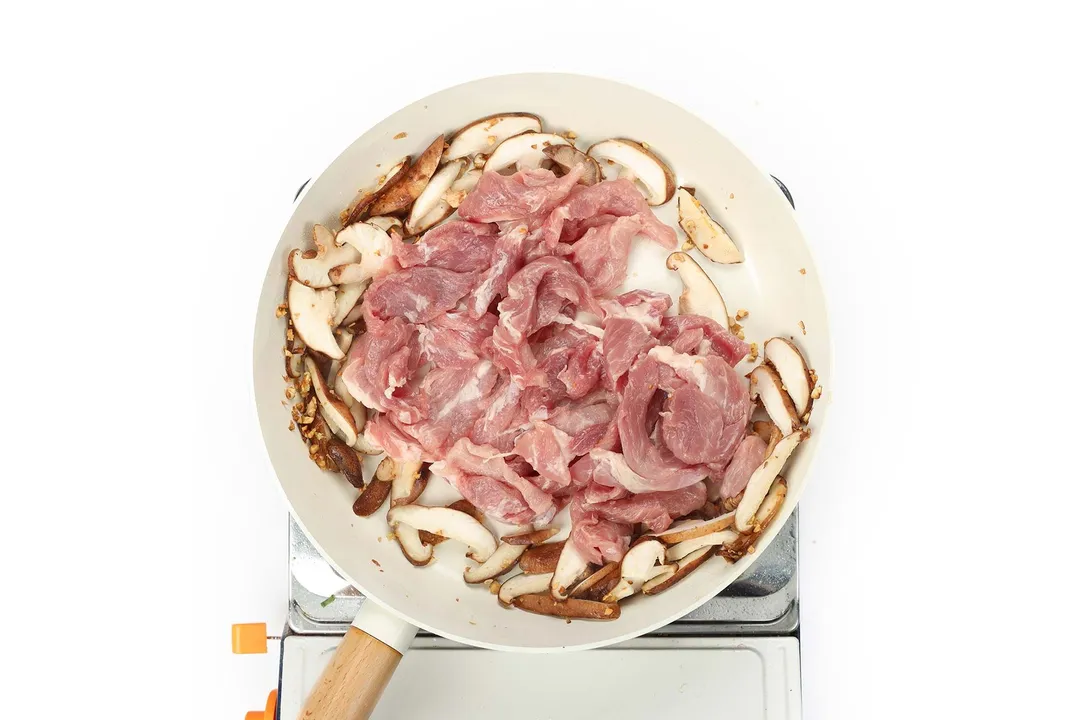 According to research, pork consumption has been linked to a number of potential health benefits:
Pork's high-quality proteins include full amino acids, making them ideal building blocks for muscle growth. As we get older we lose muscle mass, which can lead to sarcopenia, or significant muscle deterioration.
Sarcopenia can be slowed or reversed by eating high-quality protein, such as pork, as part of a healthy lifestyle that includes exercise. It can also aid in the preservation of existing healthy muscular tissue.
Pork includes the amino acid beta-alanine, which aids in the formation of carnosine in the body. The amino acid carnosine is necessary for muscular function.
According to studies, high doses of beta-alanine supplements given for 4–10 weeks, resulted in a 40–80% increase in carnosine levels in participants' muscles.
In humans, high levels of carnosine have been known to reduce fatigue and improve muscle function.
Healthy Pork Recipes
What Spices Go Well With Pork
Pork is very versatile, with plenty of  spice and herbs combinations that you can use to transform your pork dishes. Here are a few stand-out options:
1. Spices
Garlic, paprika, and chili powder are probably the most commonly used spices in pork recipes.
Brown sugar and cloves are a great way to add in some sweetness.
Mexican and Spanish seasonings: mustard seed, cumin, cinnamon, cloves, marjoram, and ancho chili powder.
In Indian cuisine, turmeric, saffron, cumin, and cardamom are amongst the most frequently used spices that can give pork a warm and aromatic flavor.
To give your pork dish a taste of Southeast Asia, garlic, ginger, galangal, cinnamon, kaffir lime leaves, lemongrass, sesame, star anise, and Thai basil are the go-to spices and herbs.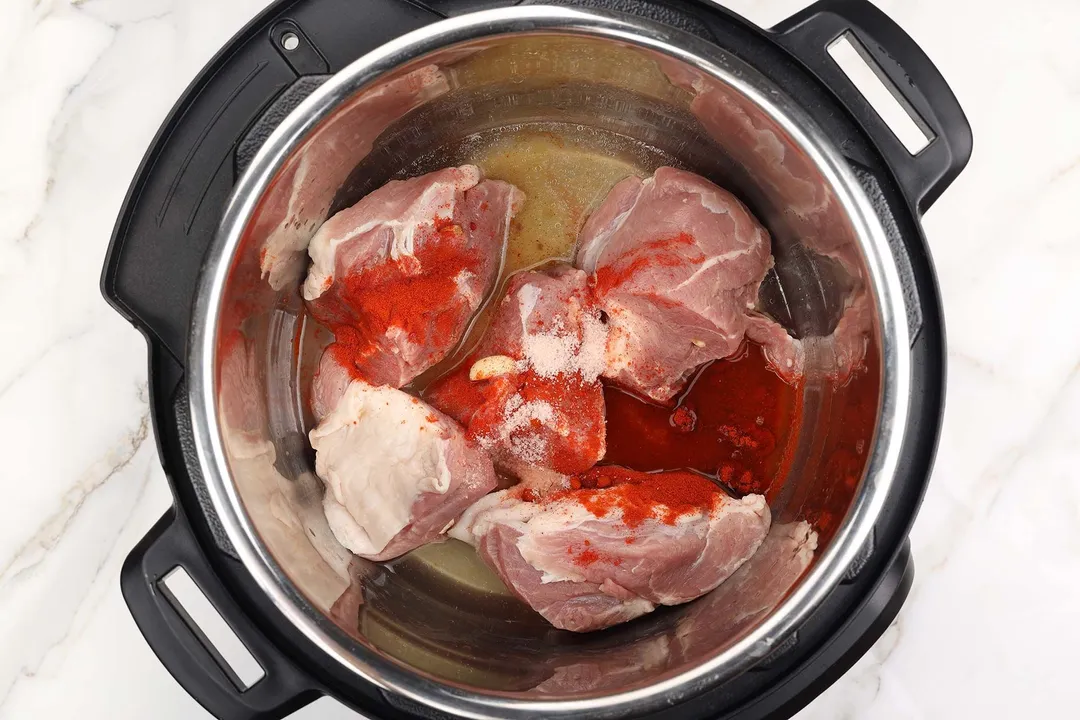 2. Herbs
Parsley:  Parsley has a slight grassy aroma and flavor to it. With a hint of earthiness, it has a clean, almost peppery flavor. You can season your pork dish with the parsley herb. Parsley also offers aromatic qualities that enhance the flavor of your food.
Coriander: Coriander has a strong citrus flavor and fragrance that is used to enhance the flavor of a dish. It's utilized in a variety of cuisines all around the world.
Thyme: With a warm, spicy, and pleasant fragrance, thyme is a herb that goes with almost everything. It is also therapeutic, providing a variety of health benefits such as improved metabolism.
Rosemary: This herb is commonly utilized for its fragrant qualities. It has a strong minty and peppery fragrance that infuses an aromatic undertone to any dish it's added to.
Other herbs: The list doesn't stop there. You can also use fresh basil, chives, oregano, mint, dill, lemon zest, and more to elevate the flavor of your pork dishes.
How Long Can Pork Stay in the Fridge?
1. Raw Pork
Fresh pork chops, steaks, or roasts can last for 3 to 5 days in the refrigerator. Refrigerated ground pork, however, can only stay good for 1 to 2 days.
Make sure the temperature of your fridge is 40°F or below.
2. Cooked Pork
Cooked pork, no matter what cut it is, can last for up to 4 days in the fridge.
FAQ
1. At What Temperature Is Pork Cooked?
According to USDA, the safe temperature to cook pork is at least 145 °F.
To measure the temperature of pork (or any other types of meat) accurately, you should use a food thermometer. More specifically, we recommend using a probe thermometer as you can insert it into the meat to check its internal temperature before removing it from the heat.
It's also important to allow the pork to rest for at least 3 minutes before serving. The residual heat inside the meat will continue to cook it a little more. As a result, you will end up with perfectly cooked, juicy pork.
2. Can You Eat Pork Medium-Rare?
Yes, it is safe to eat medium-rare pork.
As mentioned previously, 145 °F is the minimum internal temperature to cook pork safely. At this temperature, the pork is medium-rare.
3. Can You Refreeze Pork?
If you have defrosted raw pork in the fridge, it is still safe to freeze it again. However, once uncooked pork has come to room temperature, it's best that you cook it right away.
Similarly, cooked pork can be refrozen if it has previously been defrosted and kept in the fridge. Once the dish has been left out on the counter and come to room temperature, it would be better to reheat and eat it as soon as possible.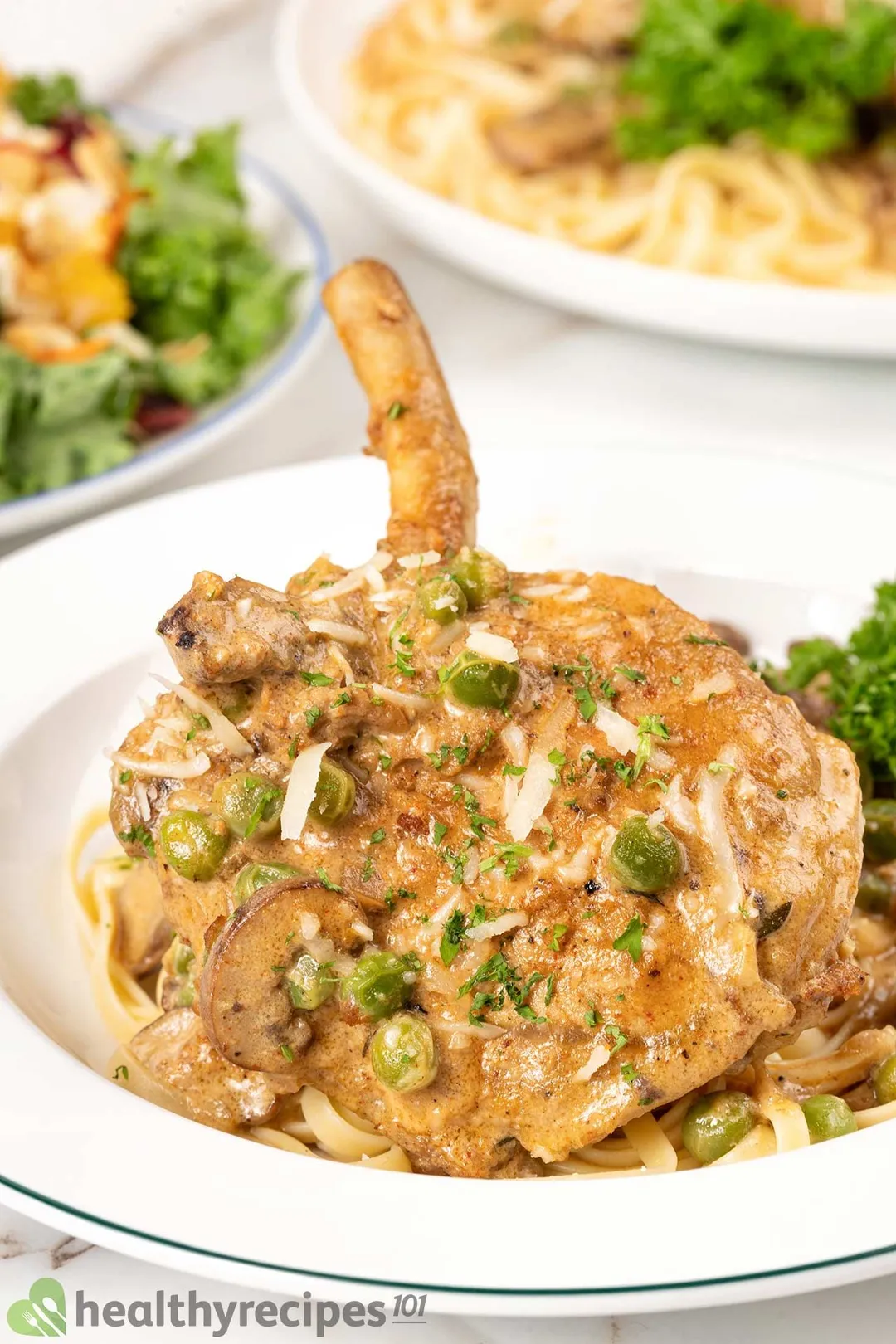 Healthy Pork Recipes
These healthy pork recipes prove that you can turn this seemingly unhealthy cut of meat into nutritious and wholesome dishes.
Ingredients
Directions
Choose a recipe that you like.
Assemble all the essential ingredients.
Follow the instructions to give you incredibly tasty pork recipe in less than 45 minutes!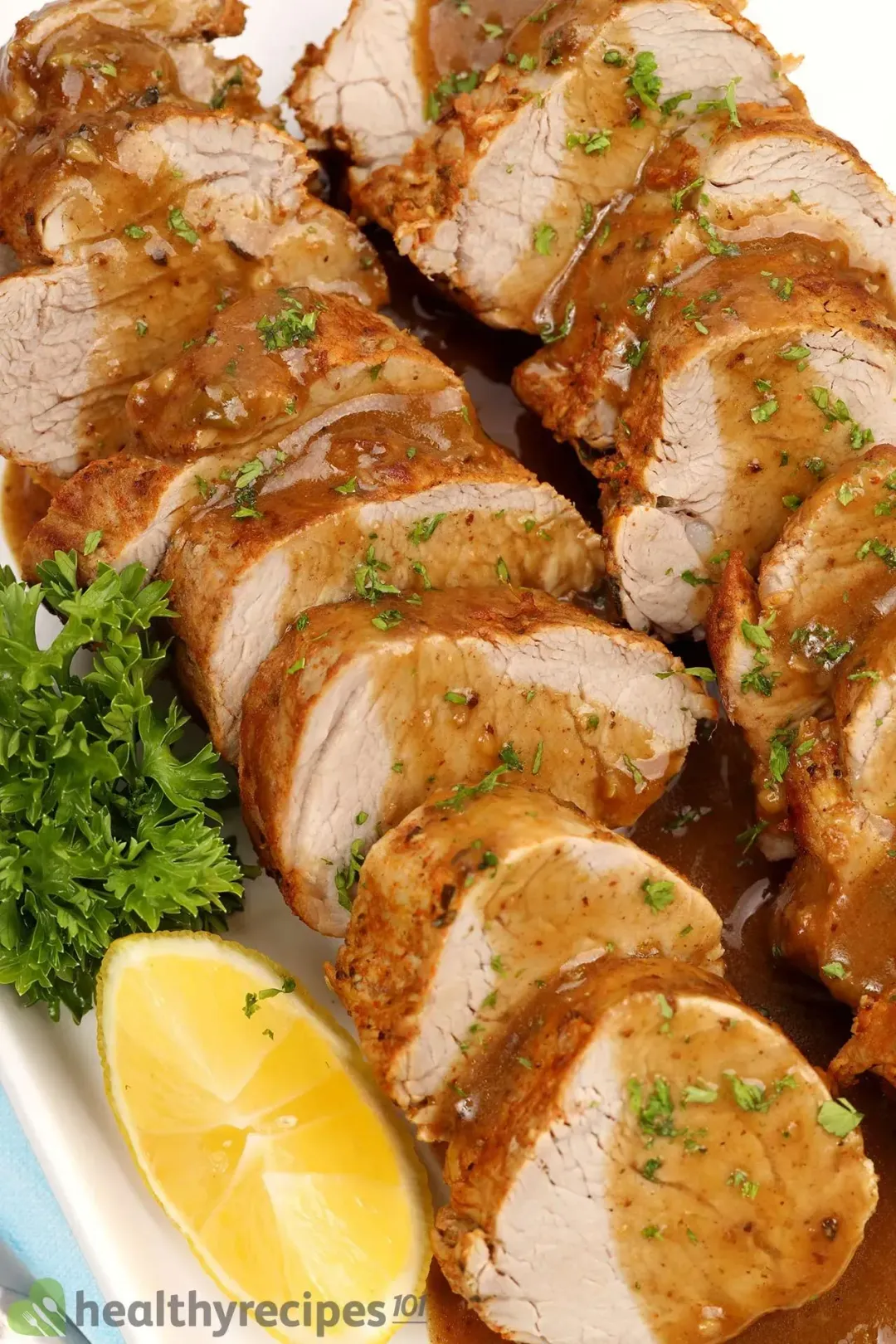 Previous Recipe
40 Instant Pot Pork Recipes
40 Instant Pot Pork Recipes
Writer, Author
Luna Regina is an accomplished writer and author who dedicates her career to empowering home cooks and making cooking effortless for everyone. She is the founder of HealthyKitchen101.com and HealthyRecipes101.com, where she works with her team to develop easy, nutritious recipes and help aspiring cooks choose the right kitchen appliances.
Comments/ Reviews