Our creamy tomato pappardelle recipe is quick and easy to make. Pappardelle pasta and white mushrooms are covered in a thick and creamy tomato and ground beef sauce for a hearty comfort-food dish.
As well as being delicious, this pasta dish can also be part of a healthy diet, a perfect not-so-guilty pleasure.
Differences Between Pappardelle and Fettuccine
Pappardelle and fettuccine are both wide and thick varieties of pasta and frequently paired with creamy sauces. 
The only thing that separates them is the width. Fettuccine is around 0.5-inch thick while pappardelle is around 1-inch thick.
Is Pappardelle Pasta Healthy?
Yes, it is.
For a dish with heavy cream and cheese, you may be wondering if the level of calories and saturated fat is too high. For this recipe, we have carefully adjusted the portion size and amount of ingredients to make sure the dish is healthy.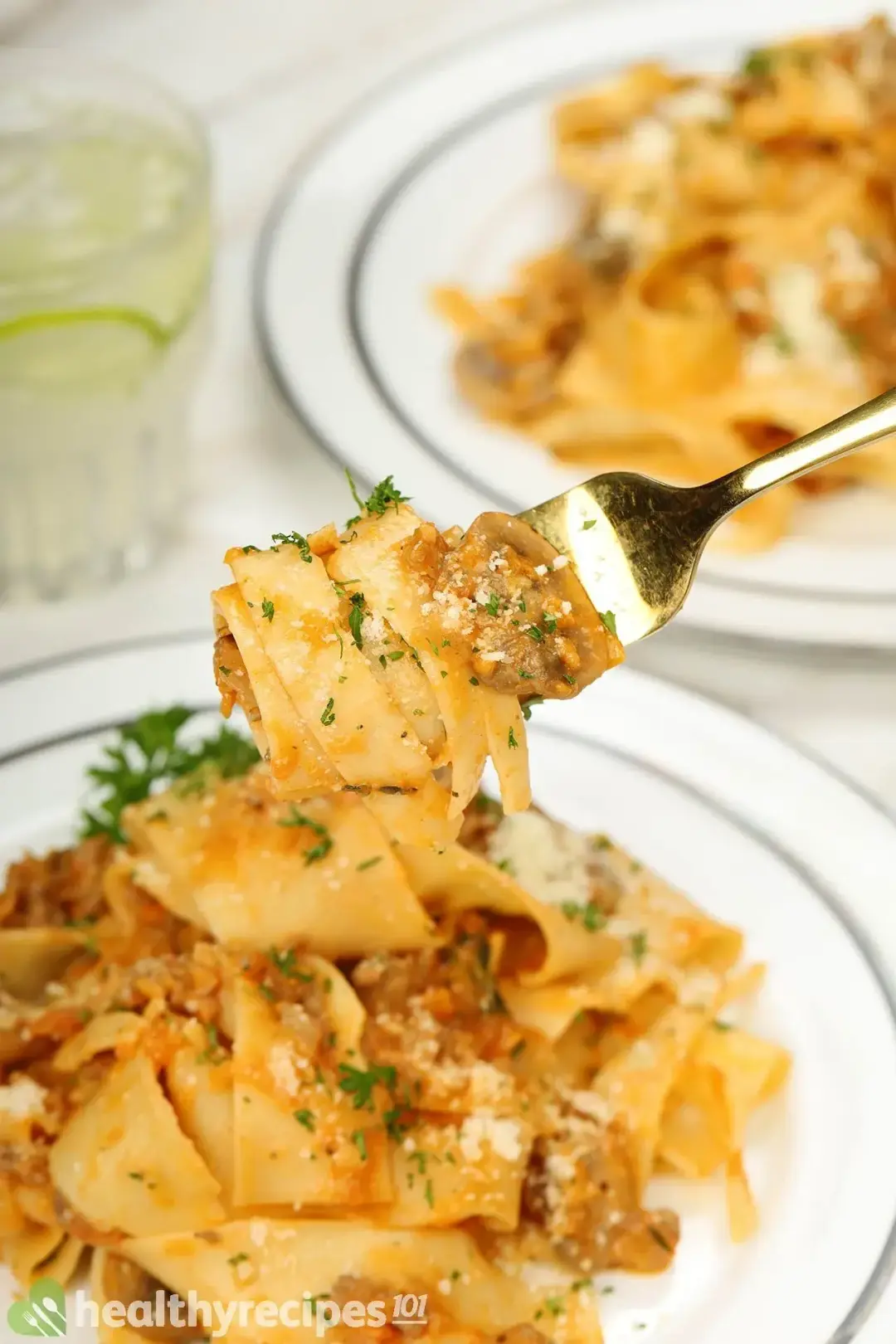 Each serving contains 494 calories and 8 grams of saturated fat. We use just enough heavy cream and cheese to get the desired texture. Also, the number of calories allows you to add more vegetables to the meal.
This dish also contains 20.4 grams of protein whose health benefits include promoting bone health and supporting weight loss.
Ingredients for the Recipe
Our pasta choice for this recipe is pappardelle because its thick and wide shape is a perfect match for the chunky and creamy sauce. 
You can also replace pappardelle with other wide pasta like fettuccine or tagliatelle. Still, we recommend pappardelle because it's the thickest variety of the three. 
As the base of the sauce, we used our homemade tomato sauce. Our recipe for the tomato sauce features aromatics like onion and garlic alongside paprika for color and a little kick.
Ground beef is a source of protein in the dish, but it's more of a component of the sauce than a standalone meat ingredient. Caramelizing the ground beef will release its signature meaty flavor. 
We used white mushrooms cut into bite-sized pieces as another source of protein in this recipe. The mushrooms have a mild flavor but benefit from all the other ingredients because they can soak up all their goodness.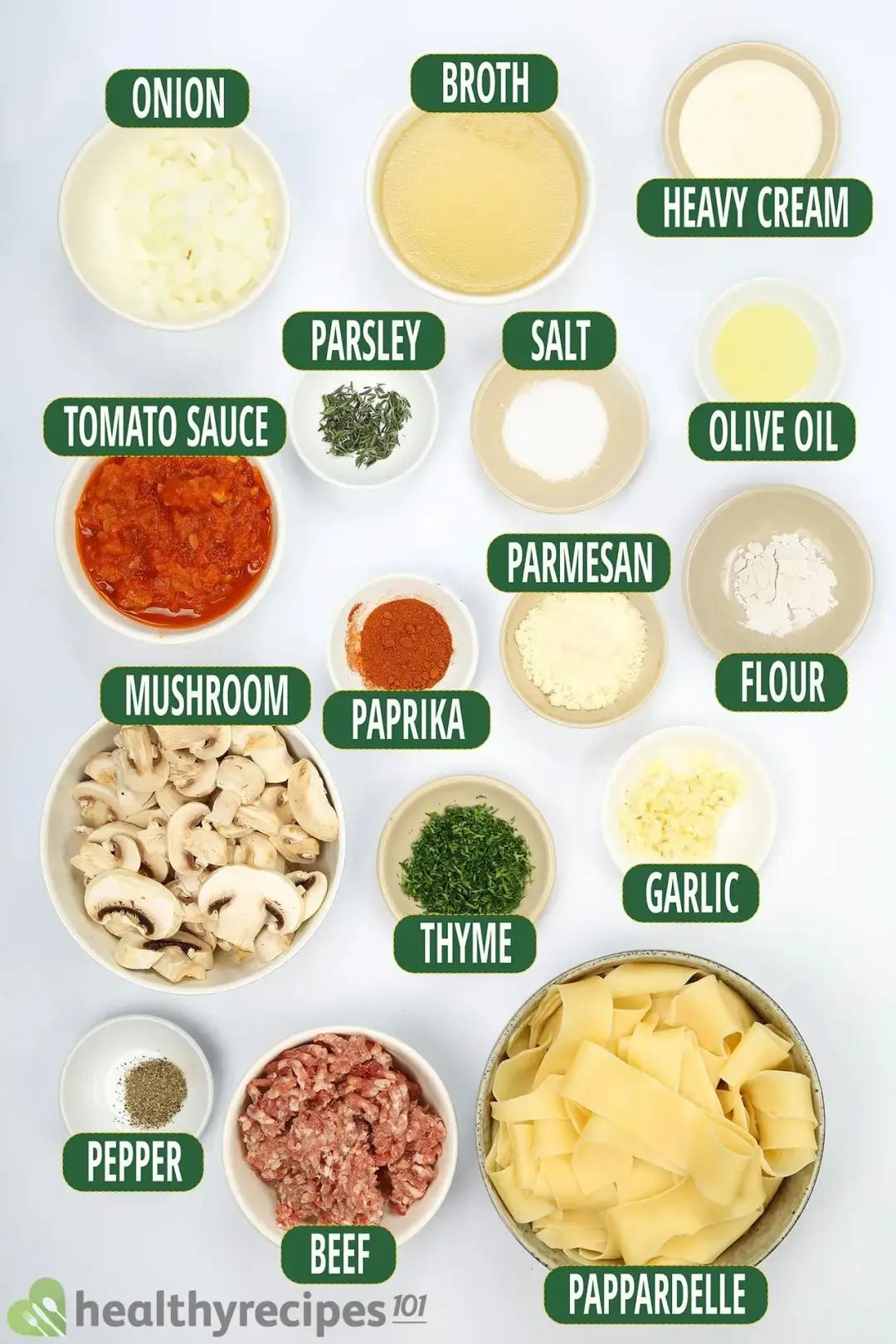 Chicken stock is added near the end and reduced with the other ingredients. You can also use beef broth, but it has bolder and stronger flavors than chicken broth.
We added heavy cream to help thicken the sauce and add creamy flavors.
This recipe also includes olive oil, garlic, and onion as aromatics and spices like salt, pepper, paprika, and thyme. Lastly, we used flour to further thicken the sauce.
Tips for Making Pappardelle Pasta
Cooking pasta perfectly is vital to this dish. You should boil the pasta until al dente before stirring it with other ingredients. 
To check, take a bite, if it's somewhat firm, you can take it off the heat. Or if you use dried pasta, take it out 2 minutes earlier than the time on the package.
Substitute the heavy cream
Vegan cream can be a healthy substitute for heavy cream. It's quick, easy, and made from two ingredients:
Soak cashews in hot water for 5-10 minutes or cool water for 2-3 hours. Rinse the cashews and blend until creamy.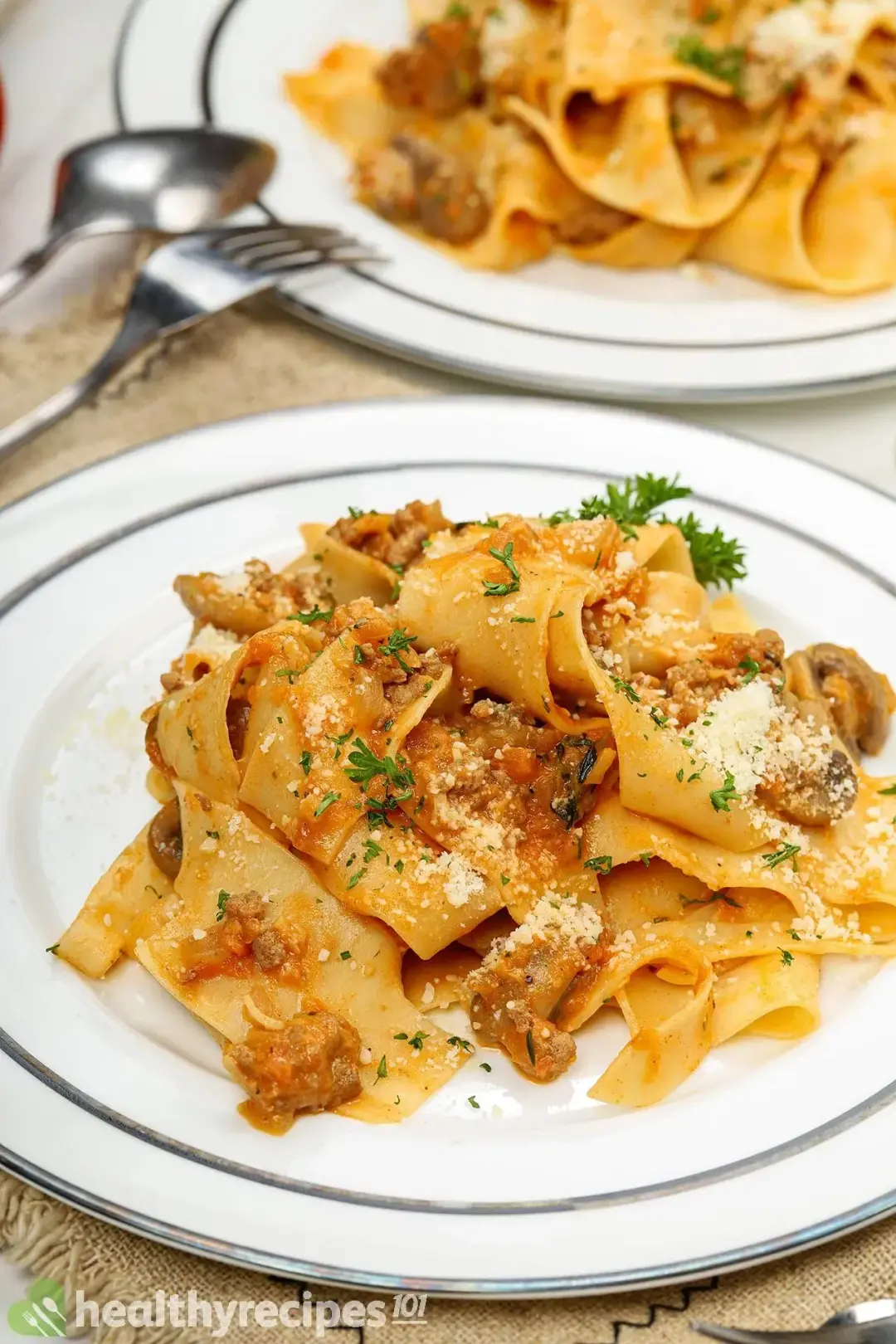 How to Store and Reheat Leftovers
Pappardelle pasta can be stored in the fridge for up to 3 days in an airtight container. You can increase its shelf life to 1-2 months by freezing it in freezer bags.
For pasta dishes with a creamy sauce like this one, reheating can be tricky as the fat in the sauce can separate.
The microwave is the best solution if you don't have time. Add some milk or water to the pasta and let it run for 1 minute. Remove it and stir. If it's still dry, add 1-2 tbsp of milk or water and repeat the process.
You can also use an oven. The process is similar to the microwave, but remember to place the pasta on a baking dish and cover it with aluminum foil. Stir halfway through to check if the pasta is cooked evenly.
If you aren't in a rush, reheating on a stove with a skillet is the best way because you can check all the way through. Stir frequently on low heat and add water or milk when needed.
What to Serve With This Pappardelle Pasta Recipe
This creamy pappardelle pasta is a hearty dish, so we recommend a salad on the side to add some vegetables to the meal.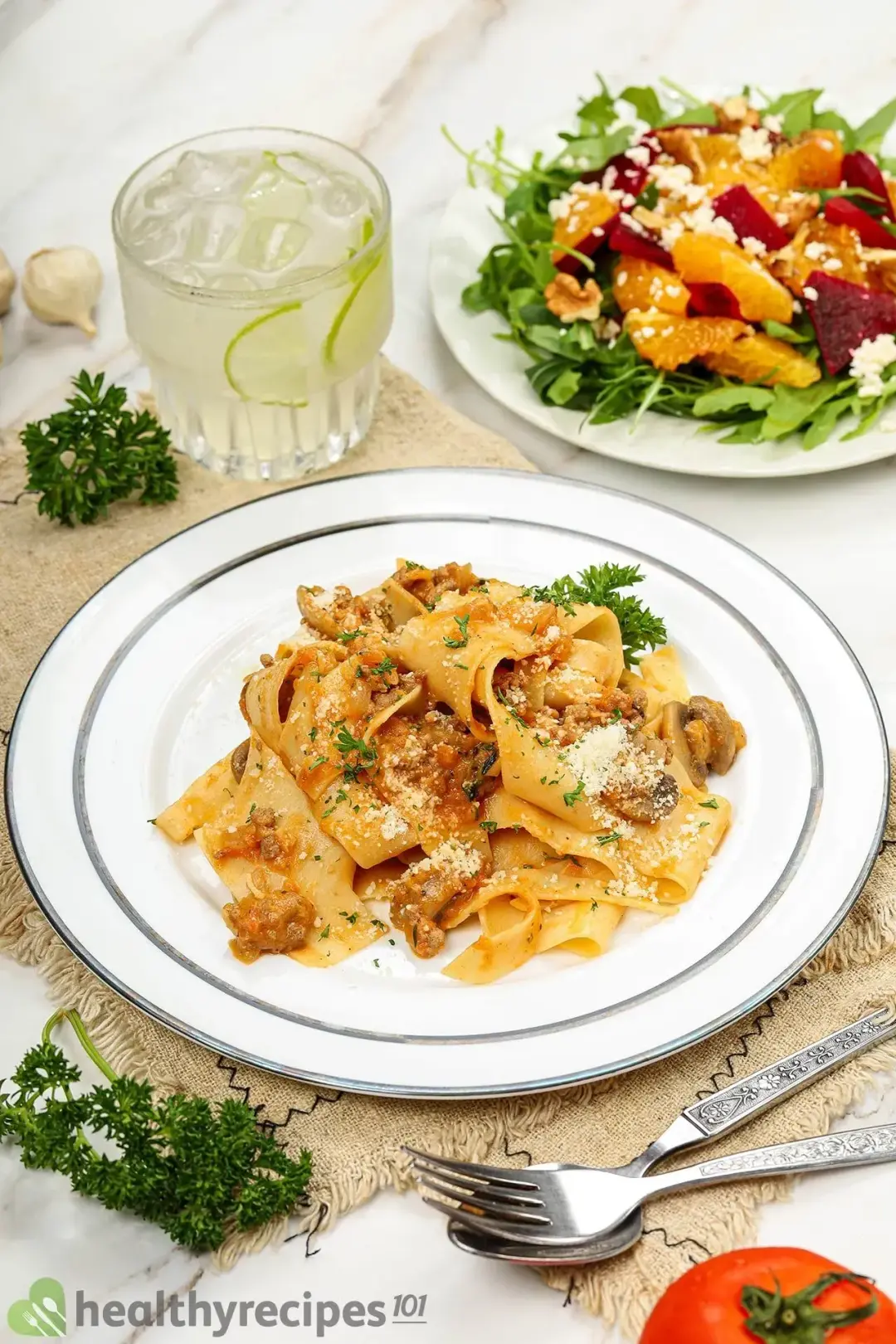 Beet and Feta Cheese Salad: This colorful salad adds a variety of flavors and textures to balance out the creaminess of the pasta. The earthy flavors of beet and arugula mixed with oranges will lighten up the pasta dish, and walnuts will add a nice contrast in texture.
Fresh Lime Juice: Lime juice is a quick, easy, and refreshing beverage to finish a meal.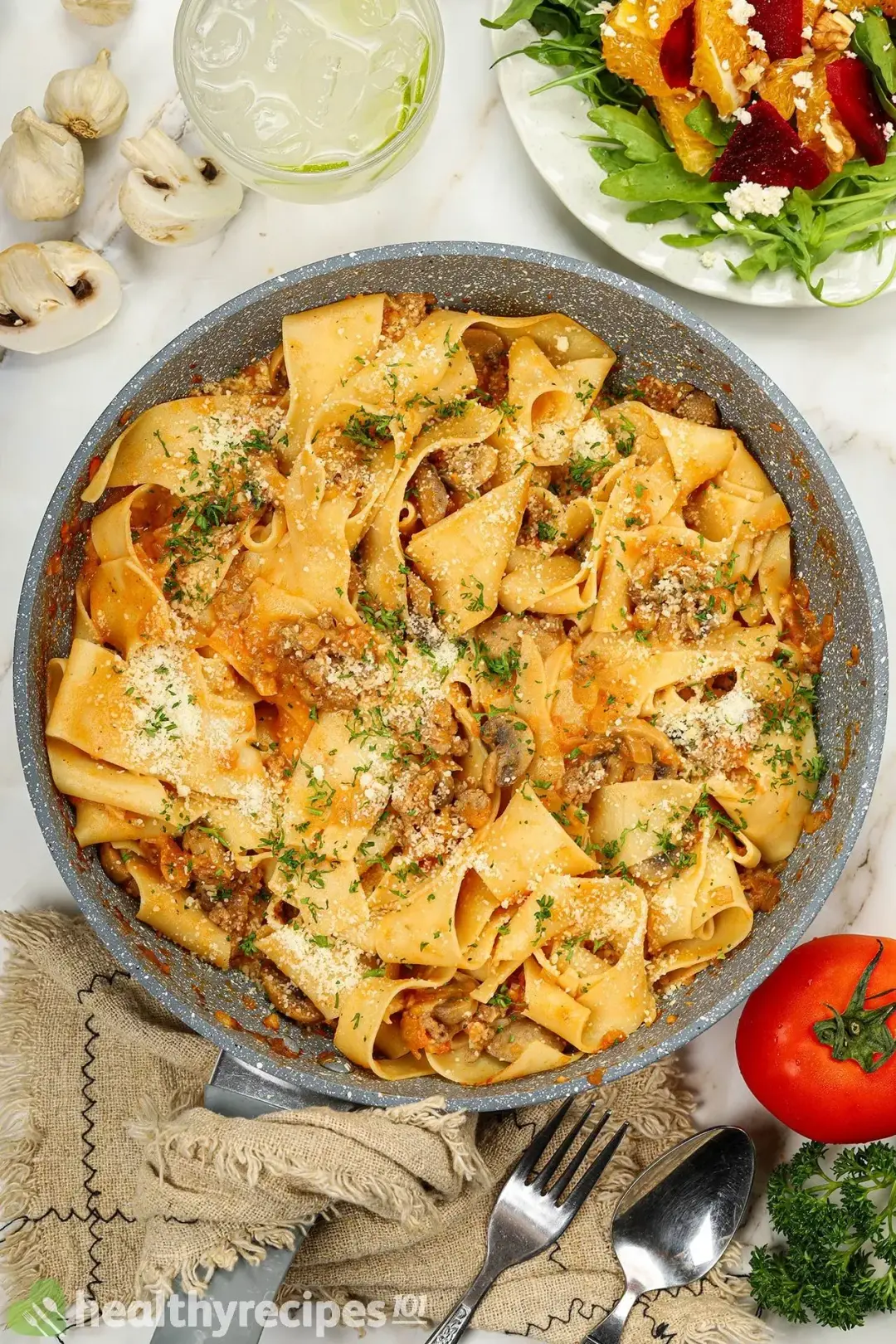 How to Make Creamy Tomato Pappardelle Pasta
Our creamy tomato pappardelle pasta recipe is quick and easy to make. This pasta dish is delicious but can also be part of a healthy diet, a perfect not-so-guilty pleasure.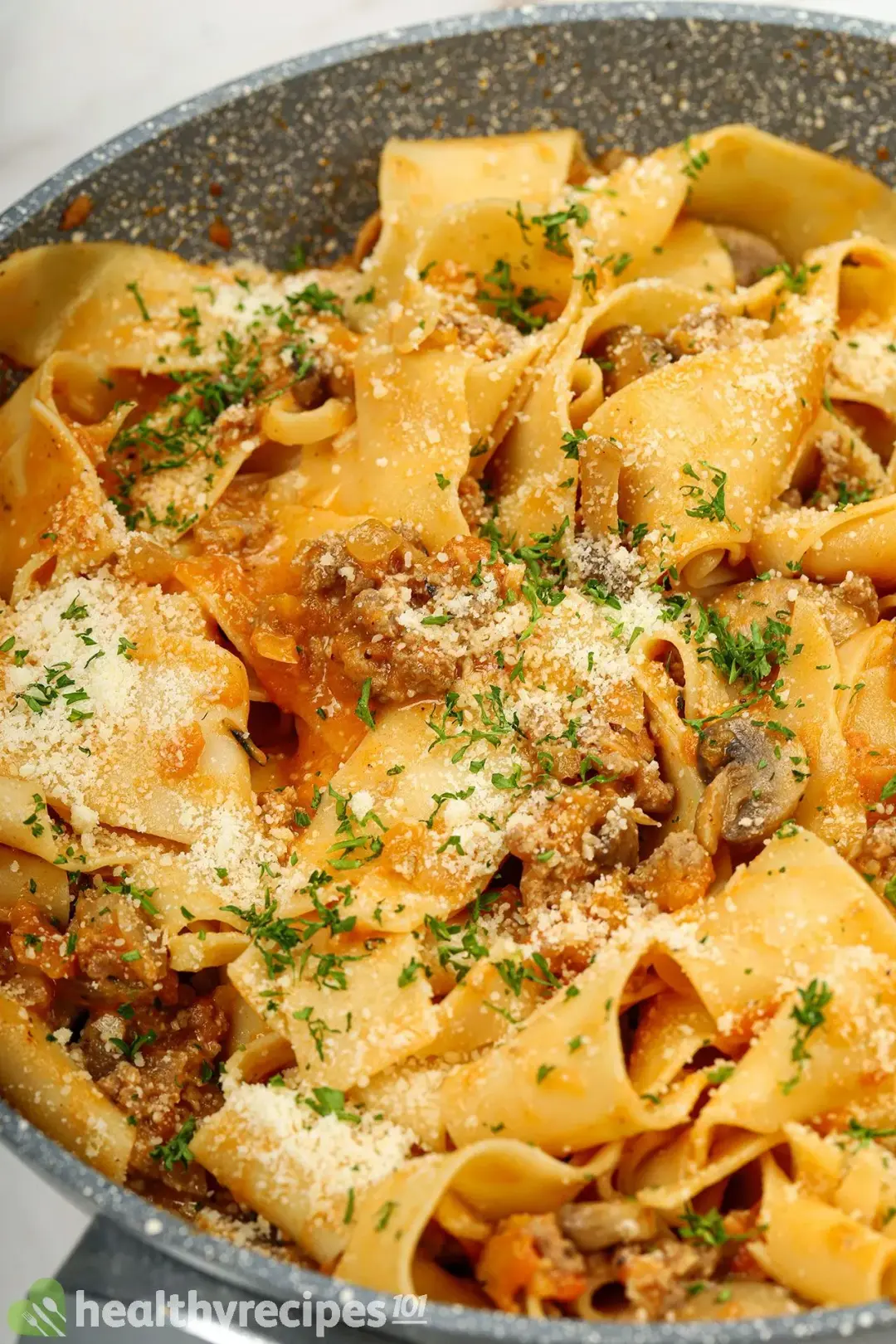 cook TIME

15 mins

prep TIME

10 mins

total TIME

25 mins
COURSE

Main Course

CUISINE

Italian

SERVINGS

servings

CALORIES

494 kcal
INGREDIENTS
18 oz

pappardelle cooked

6 oz

white mushroom

6 oz

85% lean ground beef

1 cup

homemade tomato sauce

0.5 oz

grated parmesan cheese

1 tsp

thyme

1 tsp

paprika

1 cup

unsalted chicken broth

4 tbsp

heavy cream

1 tbsp

olive oil

1 tbsp

garlic minced

2 oz

onion chopped

2 tsp

all-purpose flour

0.8 tsp

salt

0.5 tsp

pepper

2 tbsp

parsley
INSTRUCTIONS
1
Put a pan on medium heat. Add olive oil, garlic, and onion and caramelize for 1 minute.
2
Add mushrooms and mix well for 3 minutes.
3
Add ground beef and continue stirring for 2 minutes.
4
Add tomato sauce, paprika, salt, pepper, thyme, and all-purpose flour and mix thoroughly.
5
Add chicken broth, bring it to a boil, and let it simmer for another 3 minutes.
6
Mix in heavy cream and add pappardelle. Stir carefully for 1 minute.
7
Take it off the heat, and garnish with the parmesan cheese and parsley. Enjoy.
NUTRITION
Nutrition Facts
How to Make Creamy Tomato Pappardelle Pasta
Amount Per Serving (1 serving)
Calories 494
Calories from FDA
% Daily Value*
* Percent Daily Values are based on a 2000 calorie diet.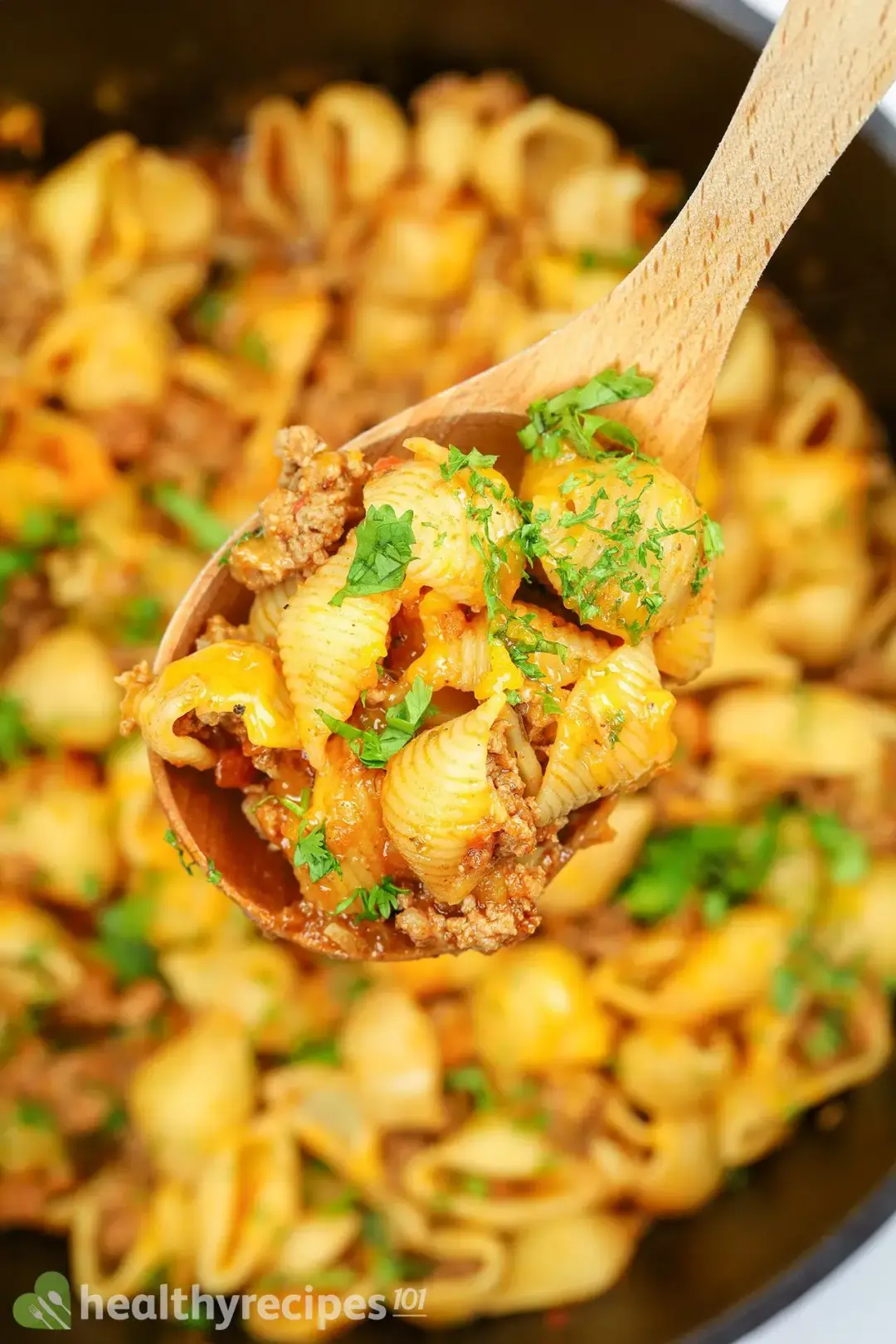 Previous Recipe
Cheesy Taco Pasta
Cheesy Taco Pasta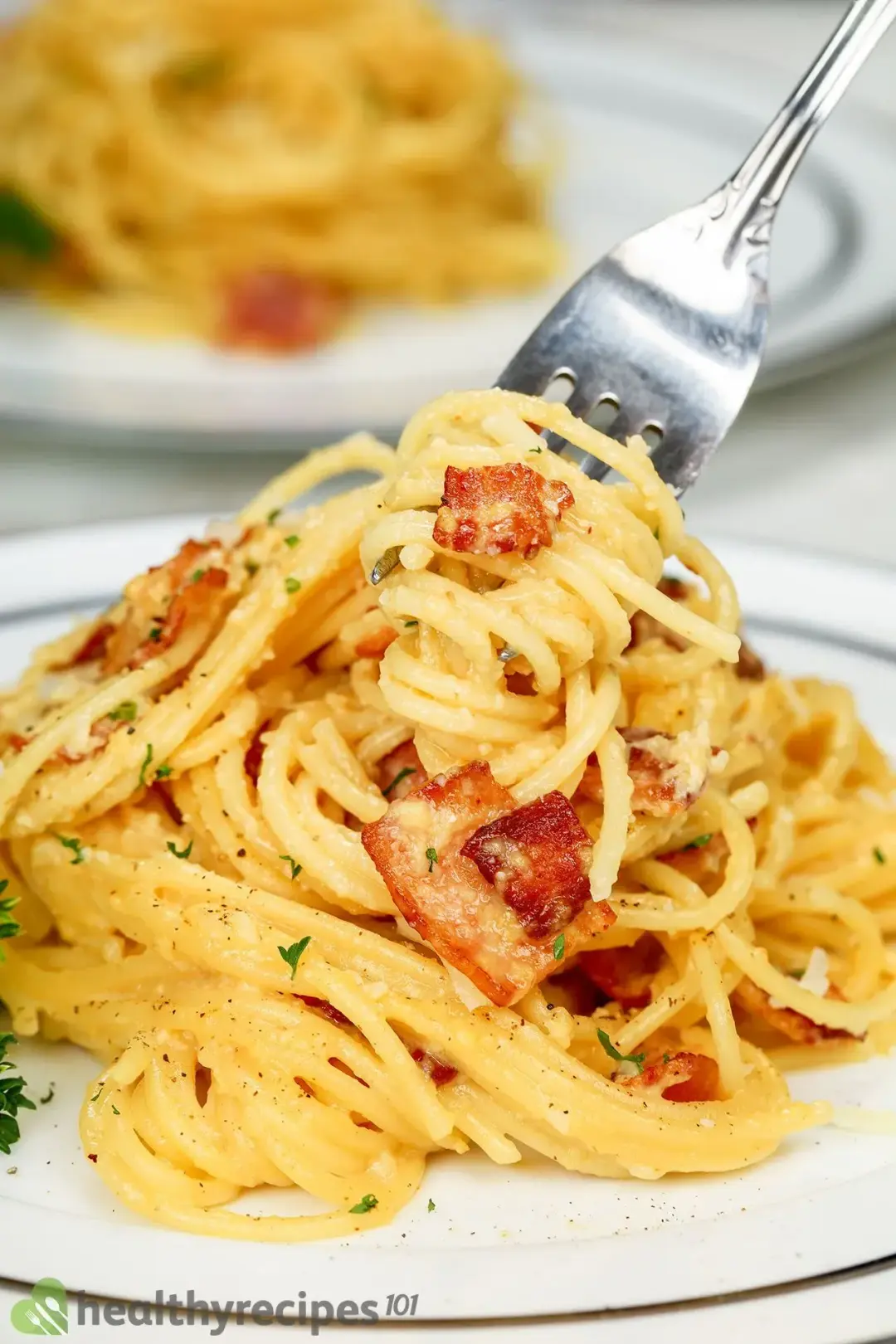 Next Recipe
Carbonara Pasta
Carbonara Pasta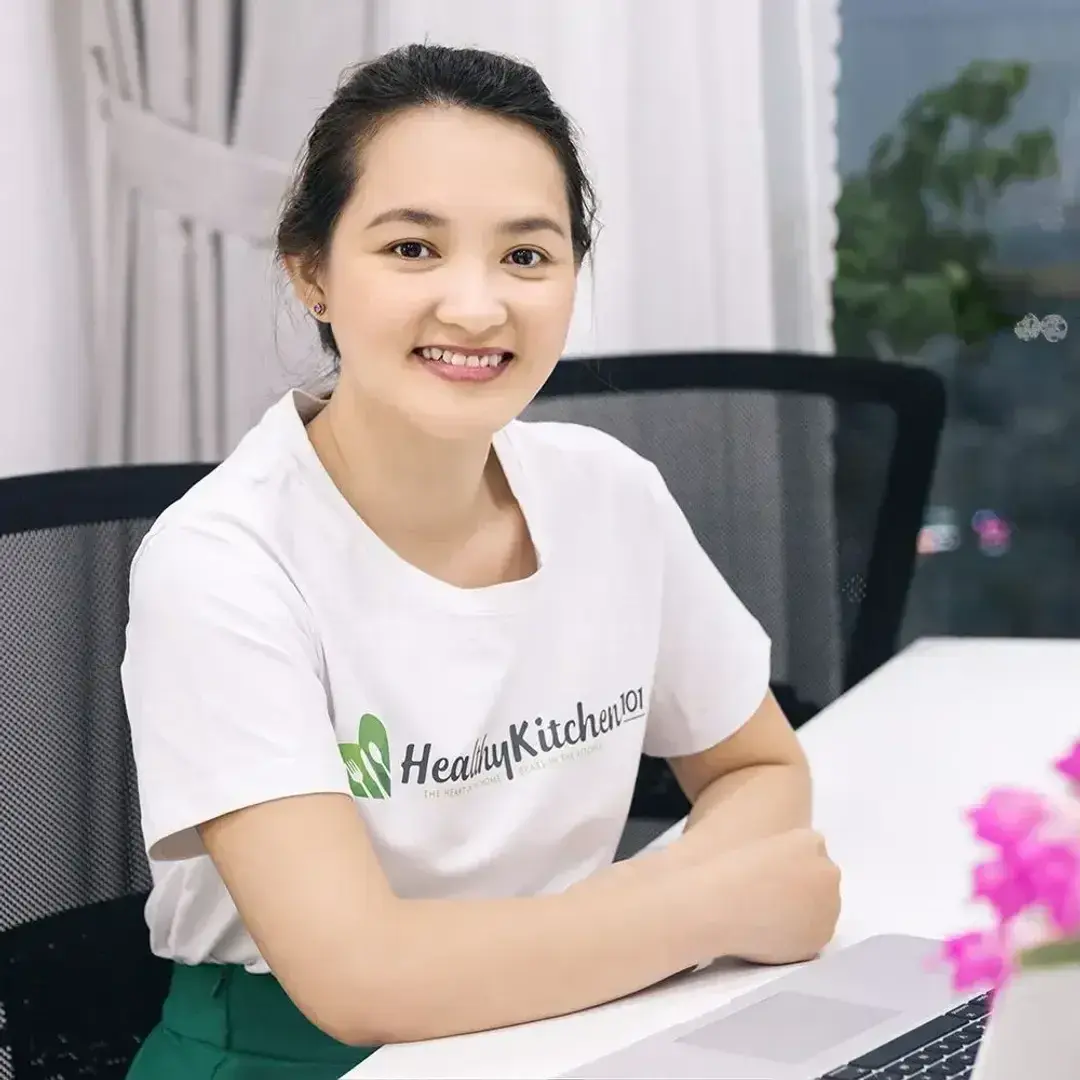 Luna Regina
Luna is the founder and chief recipe developer of Healthy Recipes 101. Apart from cooking, she also loves reading, programming, exploring the outdoors, and collecting useless facts about everything.