A rich and savory tomato sauce recipe with garden-fresh flavors is what we have in store for you today.
No more having to eye those jars of beautiful and delicious red sauce at Italian restaurants. We're going to help you create it right in your home kitchen, and if that wasn't enough, it's also more nutritious and comes with better flavors.
What Is Tomato Sauce?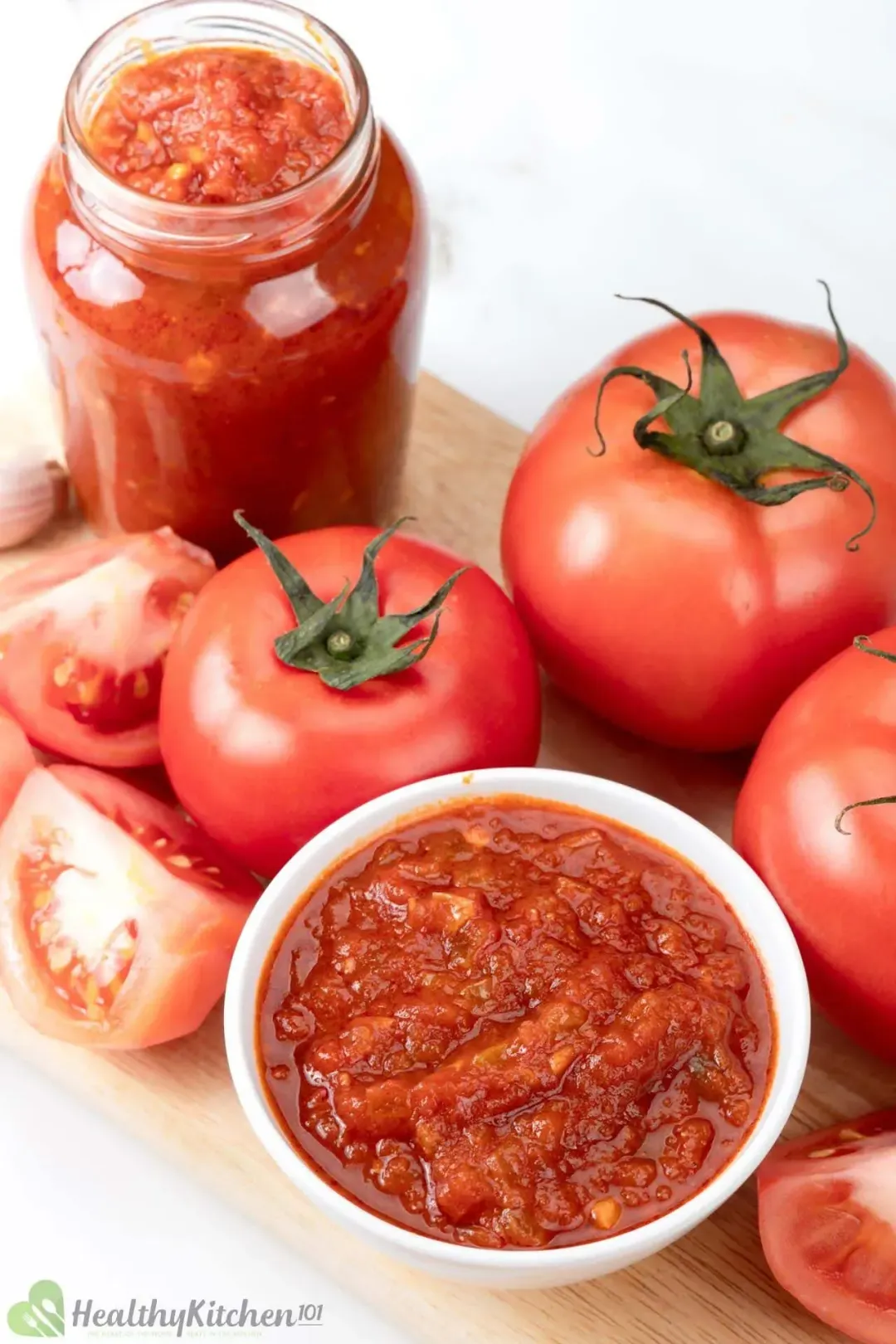 Tomato sauce is a popular ingredient that's mostly used as bases for salsas and pasta dishes.
It's usually made by cooking tomatoes together with aromatic herbs and spices, then reducing to a thick sauce. Fresh tomatoes are simmered on medium-low heat to break down the soft flesh and concentrate the rich flavors.
Depending on the desired thickness, sometimes, tomato skins are scalped off so only the flesh and pulp are used.
This sauce is incredibly versatile and can be used in a large variety of dishes. We most often like to include it in our recipes to set a vibrant and unforgettable burst of flavors as well as a luscious texture. Here are a few to try out: Chicken Afritada Recipe, Pasta Puttanesca Recipe, Spaghetti With Sausage Recipe, and Cauliflower Pizza Crust Recipe.
Tomato sauce made at home can also be very healthy.
Tomato Sauce Nutrition
One cup of this sauce will provide you with 305 calories. Other nutritional values include 26.8 grams of carbohydrates, 14.9 grams of sugar, and 1219 milligrams of potassium.
Is Tomato Sauce Healthy?
This homemade tomato sauce is low-sodium, cholesterol-free, and has no trans fat. It's also low in carbohydrates and fat, making it suitable for many diets.
Tomatoes are often cited as a source of vitamin C, but also have a high level of potassium which can build strong bones by increasing bone mineral density. It can also prevent muscle cramps, reduce the risk of kidney stones, and control blood pressure.
What Are the Best Tomatoes for Tomato Sauce?
1. Fresh Tomatoes
The biggest benefit of using fresh tomatoes for making sauces is that they break down easily when put over heat. However, to achieve the best bright and rich flavor, you'll want to add tomato paste to the fresh tomatoes.
If you're able to find tomatoes that have firm flesh with little juice and few seeds, you're lucky. Yes, we're talking about the paste tomatoes (aka plum tomatoes)— the fleshy, solid, and succulent Romas and San Marzanos.
With this sauce recipe, we wanted to come up with a basic tomato sauce recipe that fits every household with diverse interests and culinary customs. So while you can pick any variety you like, we've stuck with the starter pack by using the common red variety of tomatoes, available anywhere. 
No matter the difference between the varieties, every one of them will make a delicious vibrant tomato sauce. So don't stress over which tomato is the best for tomato sauce— it'll be good whatever you choose.
2. Canned Tomatoes
There are two reasons why you might choose to use canned tomatoes for your sauce. The first is convenience, and the second is that they are always ripe and succulent.
You have two choices when going for canned tomatoes: whole canned tomatoes and crushed tomatoes.
Whole canned tomatoes are nearly the same as fresh ones but packed with more flavor. Crushed tomatoes, on the other hand, are a bit chunky and often mixed with tomato puree.
Canned tomatoes are usually selected from the best farm crops, then canned when perfectly ripe and sometimes have preservatives added. This explains why they don't get soggy and over-ripe easily— at least not until they arrive at your kitchen pantry.
Canned tomatoes sometimes include flavor-enhancing ingredients, so you might be able to use them right away without having to combine them with tomato paste. Always do taste checks to see if anything else needs adding.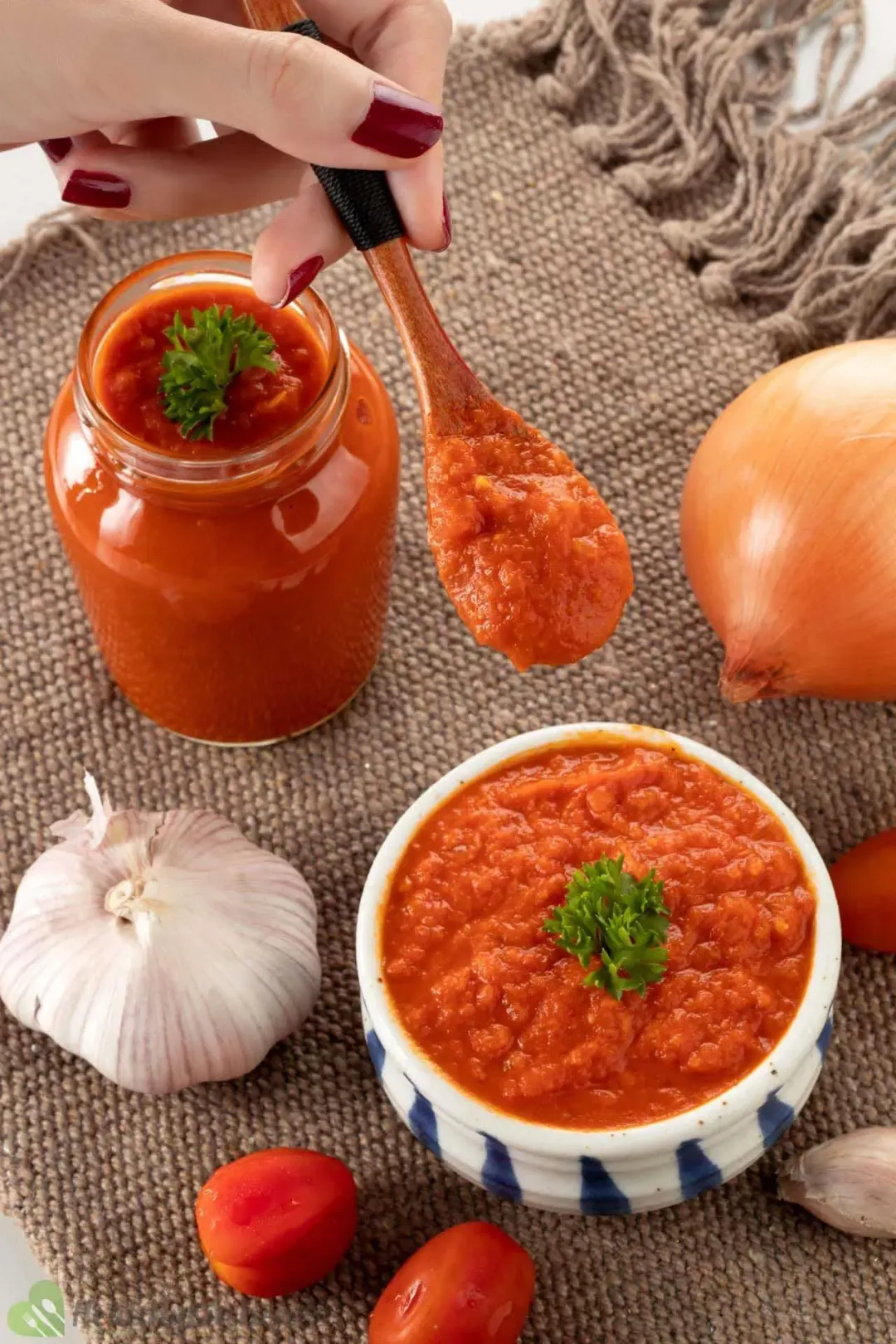 Tomato Paste vs Sauce
The main difference between tomato paste and tomato sauce is their consistency. Among products made primarily from tomatoes, tomato paste is the thickest, purée is slightly thinner, and sauce is the thinnest.
1. Tomato Sauce
Tomato sauce is a tomato purée that's cooked on medium-low heat with a seasoning mix of choice. You can adjust the consistency and acidity by controlling the cooking time.
Then, what is a tomato purée?
Tomato purée is simply fresh and unseasoned tomatoes that have been finely mashed. Deskinned and boiled tomatoes are drained and then blended in a food processor until smooth.
Tomato purée is widely used as a flavor base for pasta dishes, meat dishes, casseroles, stews, and soups, etc. You can also add tomato purée straight into your dishes without having to spend time turning it into the tomato sauce.
2. Tomato Paste
If this sauce is cooked long enough, it will reduce to a thick paste. That's how tomato paste is made.
Tomato paste has a dark crimson color and is more intense in flavor. It's concentrated so there's no excess liquid left when it's added to recipes.
Substitute for Tomato Sauce
In most cases, tomato paste is the best substitution for tomato sauce.
If this sauce is used as a mixing ingredient, then it can be swapped with ketchup or tomato soup, but be aware of what other ingredients are in those products. Each is often sweeter than regular tomato sauce, so you might need to cook them together with other seasonings to enhance the desired flavor.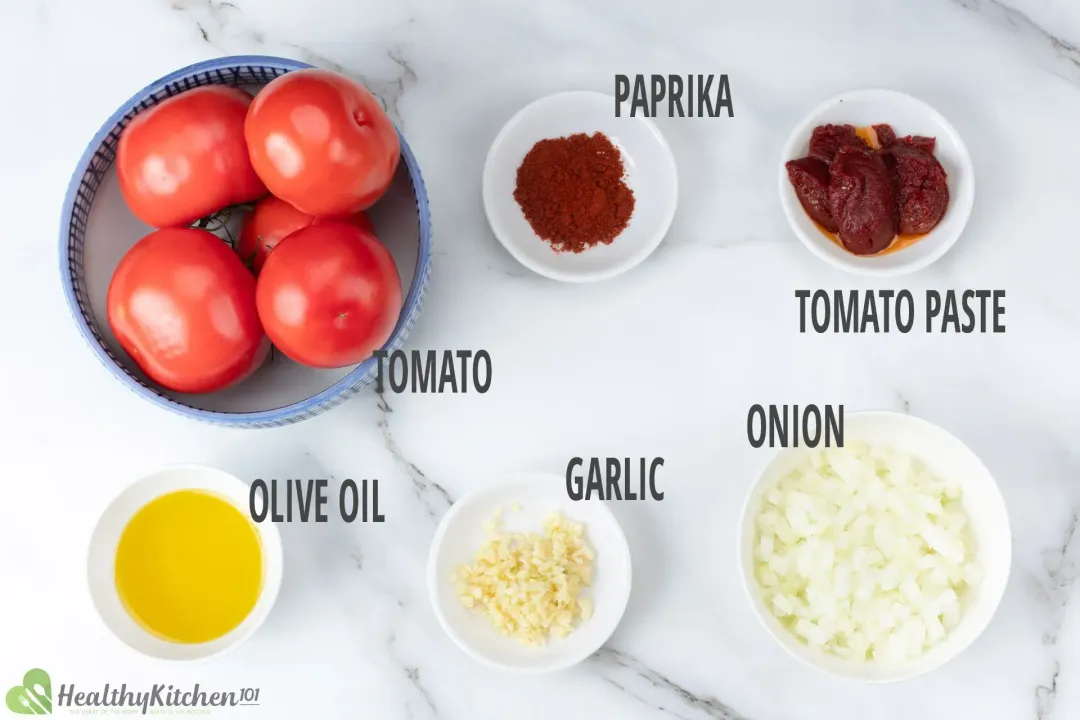 How to Make Tomato Sauce from Tomato Paste
Making this sauce from tomato paste is a hassle-free job.
First, sauté garlic and onion in olive oil or butter, then add tomato paste and water and cook for 15 minutes. Once the ingredients melt together and form a purée, the tomato sauce is ready to be served.
You can also add your favorite seasonings to the sauce when it's cooking, such as basil and oregano.
How to Thicken Tomato Sauce
People have different ideas about what the perfect consistency for a tomato sauce is. Some people prefer it chunky, while others would say a puréed smooth gravy is what they yearn for.
Normally, thin tomato sauces work best as a condiment (on pizza for example). Likewise, a thicker sauce will be more suitable for recipes that require cooking it with other ingredients over high heat (mostly casserole dishes). 
In this sauce recipe, we aimed for a thick and slightly smooth tomato sauce. It's versatile and can be used in so many simple homemade dishes.
Regardless of the texture, we've picked up the following tips from the cooking process. We hope they save you some time and effort!
If you use fresh or whole peeled tomatoes, make sure you chop them into chunks or mash them smooth before cooking. The more they're pulsed, the smoother the sauce will be.
However, if you love a really chunky tomato purée, simply skip this step. The tomatoes will eventually break down on their own when simmering over the heat.
Even when you've already mashed your tomatoes thoroughly, straining the sauce after cooking is still required. Straining it with a mesh strainer helps get rid of unwanted chunks and results in a flawlessly silky smooth sauce.
Cooking time also decides whether your sauce will be thick or thin. The longer you let it simmer, the thicker it will be.
However, if you want a thinner sauce, we suggest you still let it simmer for at least 15 minutes (if not more). Otherwise, the flavors won't have enough time to blend together.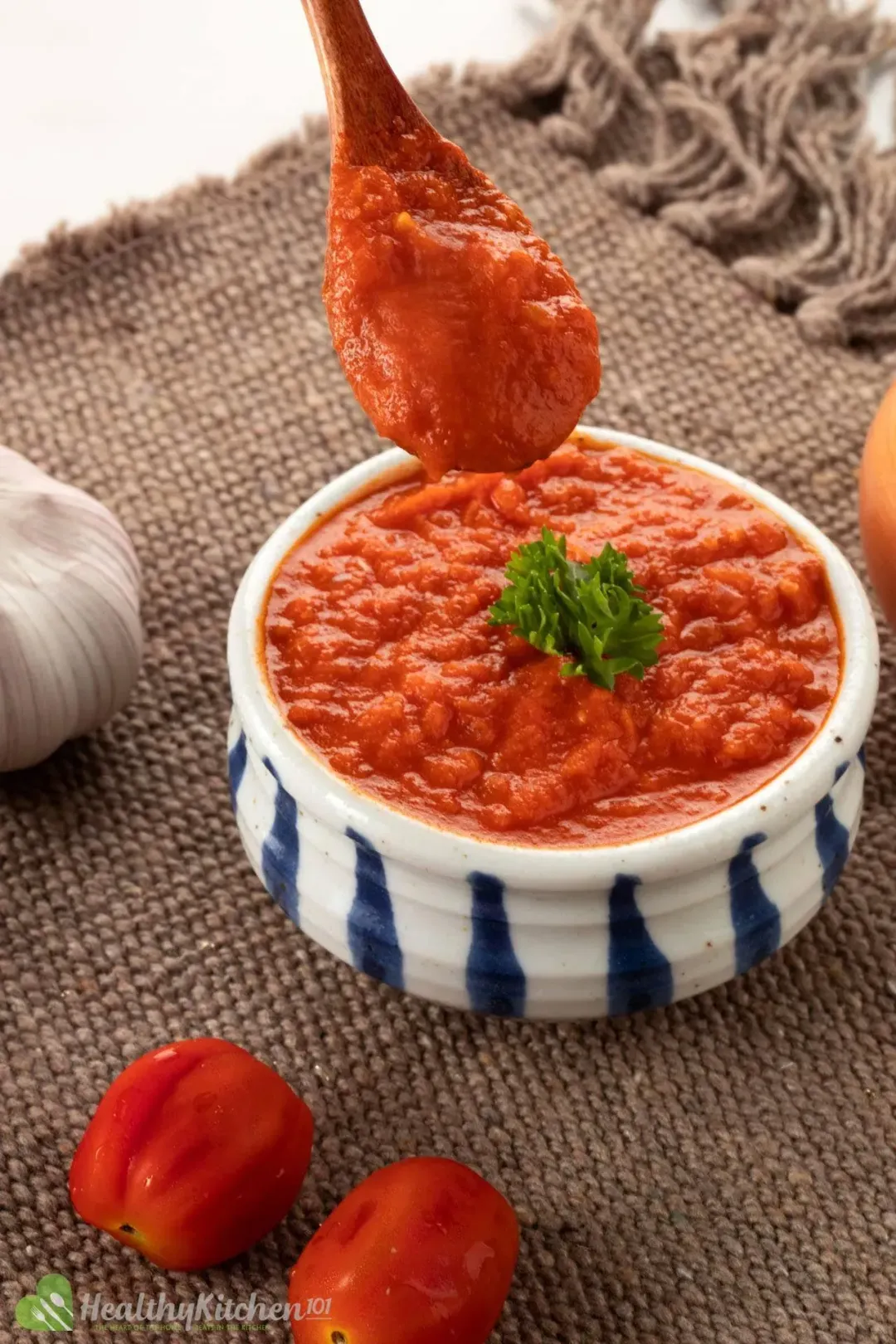 Recipes with Tomato Sauce
Tomato sauce has been a basic ingredient for countless recipes— pizza, pasta, meaty dishes, to name a few. Not only is it super versatile, but also a flavor base for many sophisticated entrées.
1. Spaghetti
The very first thing to pop into most people's minds when they have tomato sauce on-hand is definitely spaghetti. Once in a while, it's nice to treat yourself to your favorite pasta dish with a generous amount of this sauce!
2. Pasta
As pasta varies in shapes, each variety is adaptable for different purposes— whether it's cooked al dente or layered into casseroles, it's all up to your interest.
For pasta casseroles like lasagna, tomato sauce is a must-have ingredient. You may want to cook it thicker than usual and add extra spices so it forms a flavorful sauce base.
On the other hand, pipe-shaped pasta such as penne or rigatoni is usually cooked with buffalo sauce and more suitable for one-pan dishes.
3. Meatloaf
Meatloaf has been a popular American dinner for decades. It is basically meat combined with seasonings, eggs, and breadcrumbs, and then formed in a loaf shape.
The loaf can be topped with tomato sauce before putting it in the oven to bake. The meat used in meatloaf recipes can either be ground beef, lamb, pork, chicken, or turkey.
4. Pork Chops
Most pork chop recipes call for a large chunk of meat. People usually prefer a quick rub of spices or a spread of tomato sauce on the meat before baking.
As everything's cooking in the oven, the sauce will soak into the chop and result in a tender and juicy piece of meat.
How Long Does Tomato Sauce Last in the Fridge?
To preserve the leftovers for later use, simply let the sauce cool down to room temperature and transfer it into airtight containers such as glass jars with lids. 
When refrigerated, tomato sauce keeps well for up to three days.
Can You Freeze Tomato Sauce?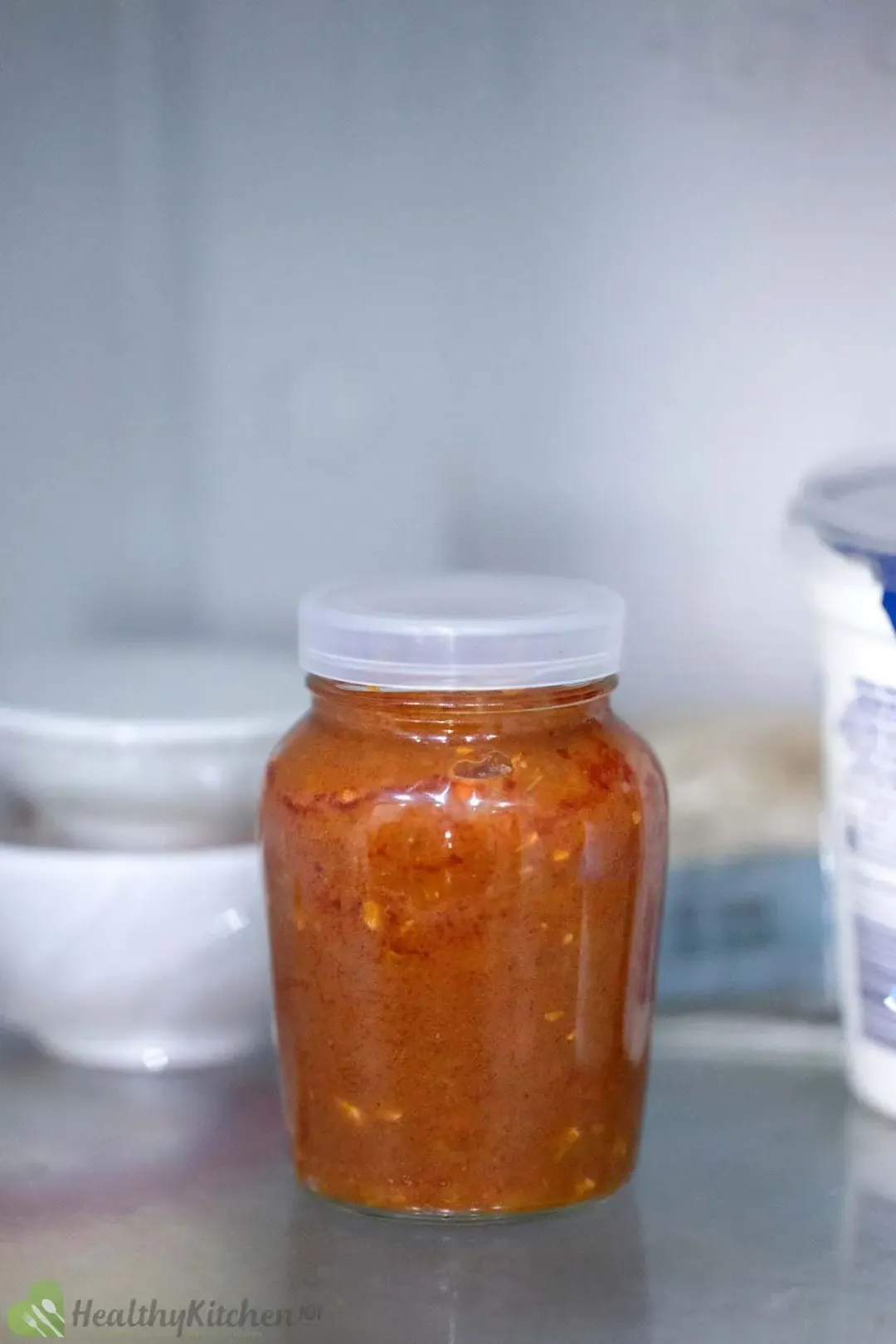 Yes, you can. However, before freezing, make sure you've let it cool completely.
When frozen, the expiry period of this sauce is 3-4 months. Longer than that and the flavor could be off and the sauce can develop freezer burns.
To reheat, simply transfer the frozen tomato sauce into a pan and heat on the stove; cook it again without adding any extra liquid.
Easy Sauces to Make
Say goodbye to tasteless meals with these easy, creamy, and utterly tasty sauces. With simple ingredients and little effort, you'll have no trouble whipping up these sauces to bring some gorgeous flavors to your dishes:
Homemade Tomato Sauce
This homemade tomato sauce recipe is an easy guide to a basic and savory sauce that fits all types of dishes— from pasta and meatballs to baked cod, and even to Salisbury steak. It's so versatile!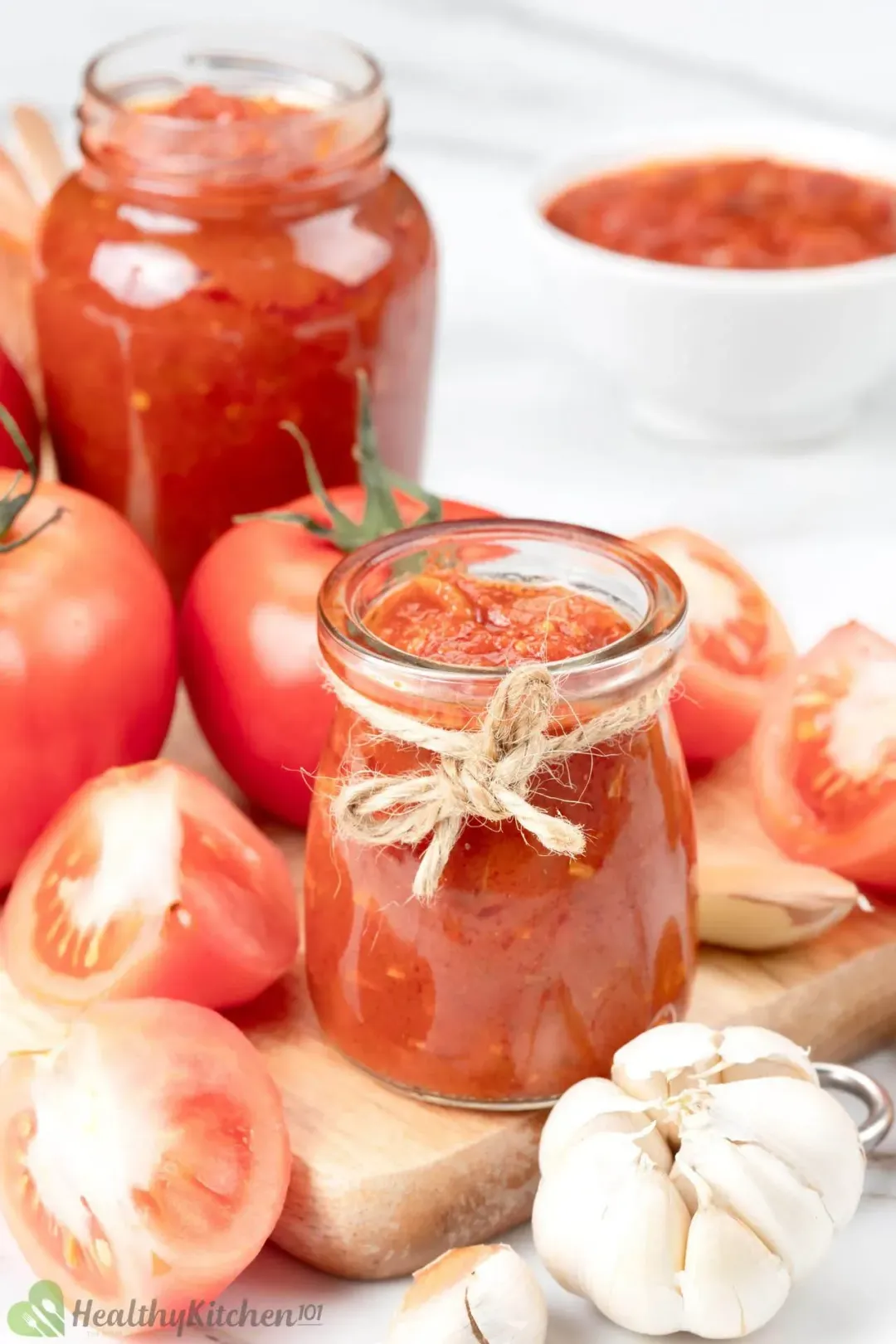 cook TIME

15 mins

prep TIME

10 mins

total TIME

25 mins
COURSE

Condiment

CUISINE

Global

SERVINGS

CALORIES

311 kcal
INGREDIENTS
3 tbsp

Hunt's tomato paste
INSTRUCTIONS
1
Peel 25 oz fresh tomatoes.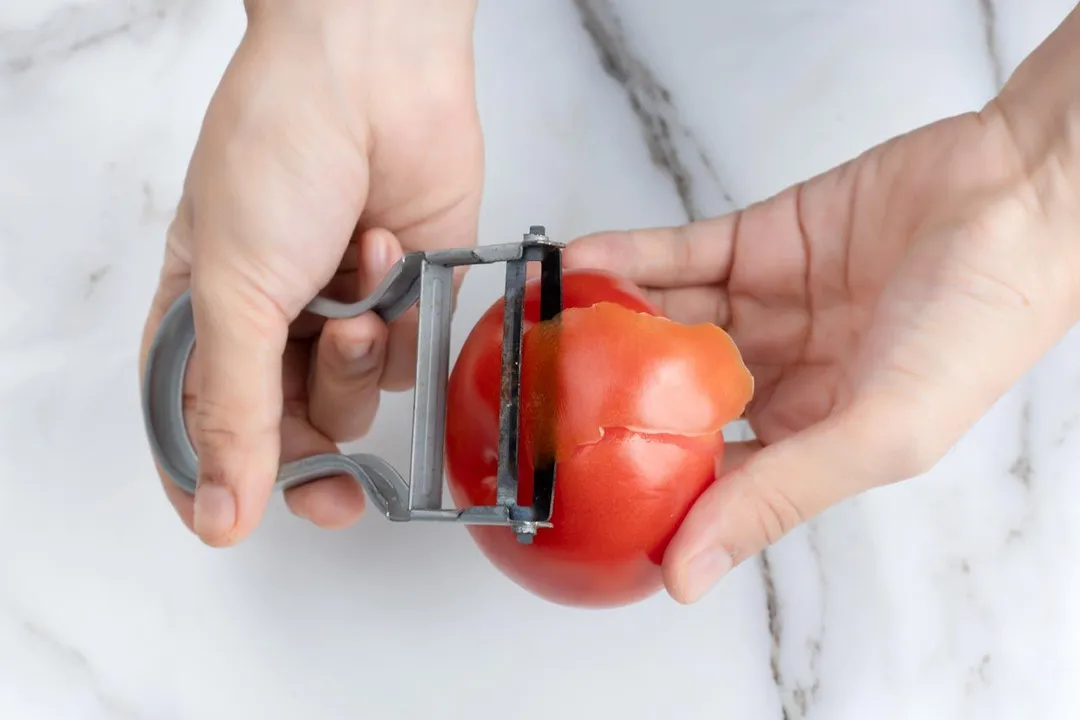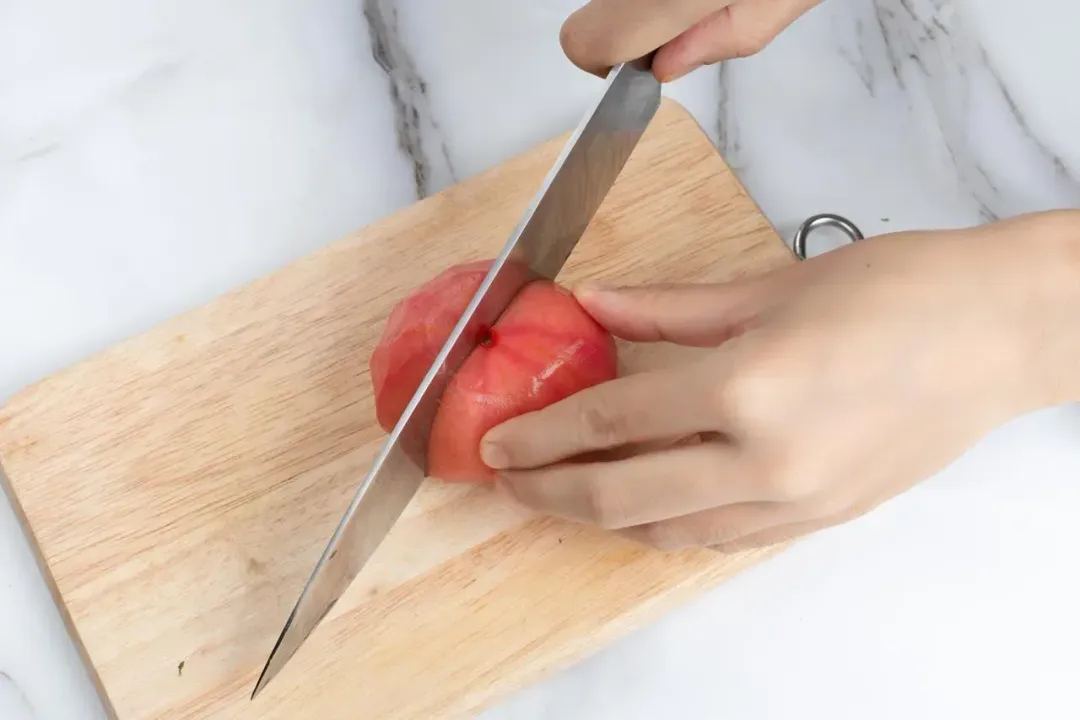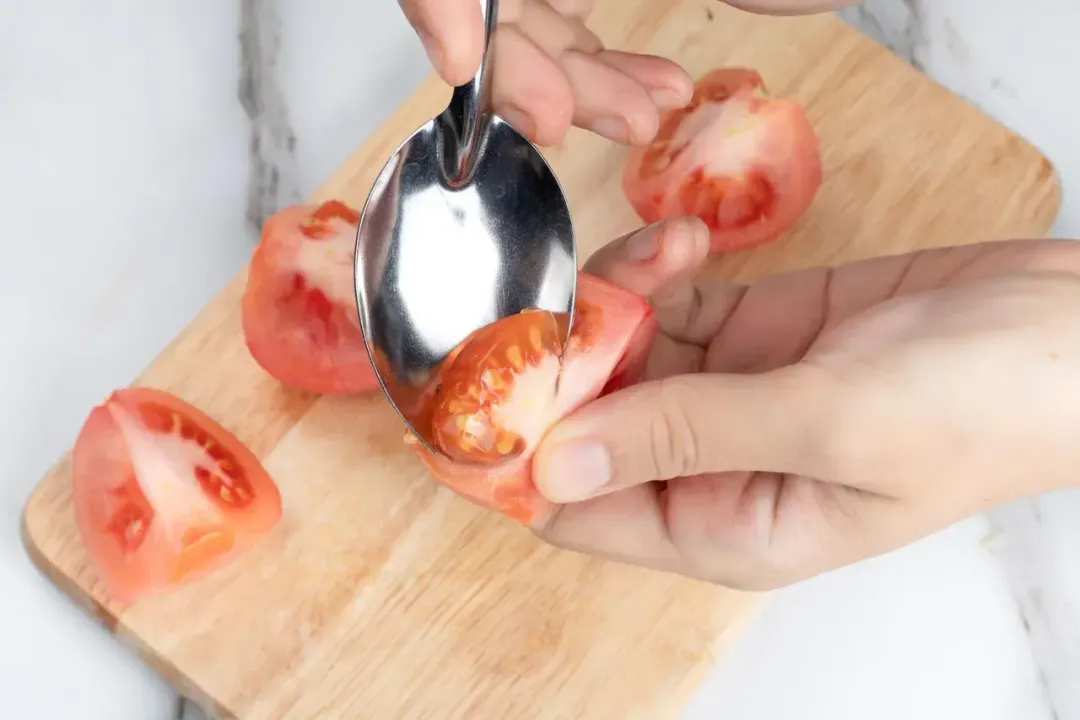 4
Put the tomato chunks in a food blender to blend into a thick purée.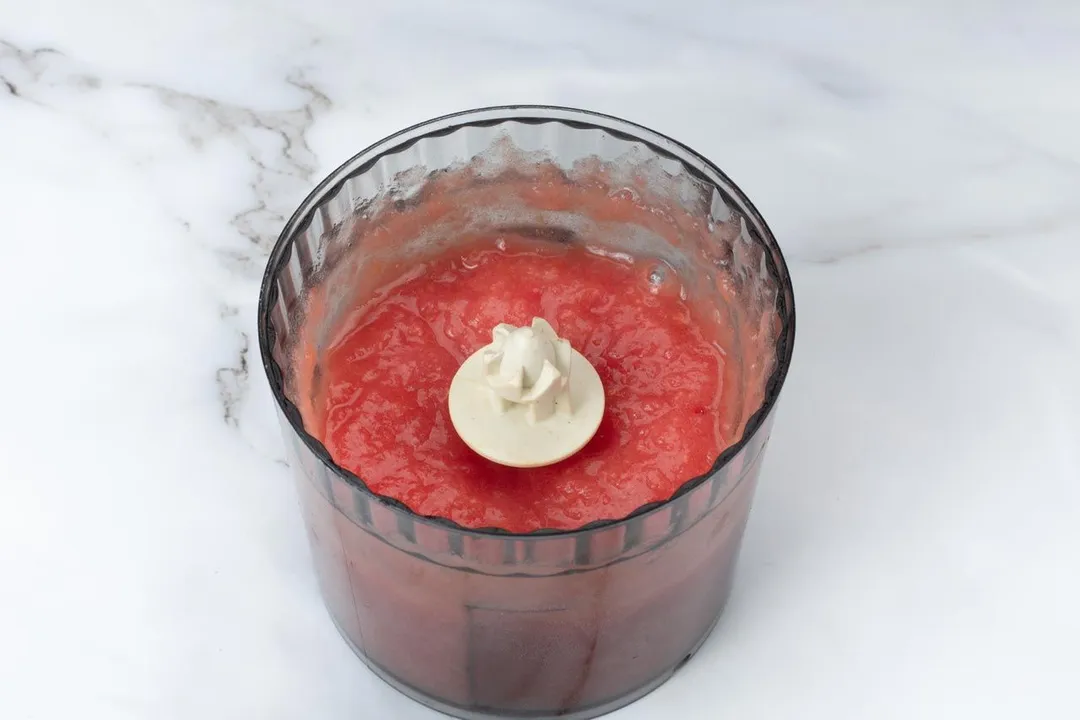 5
Heat 3 tbsp olive oil in a pot over medium heat. Sauté 4 oz onion and 3 tsp garlic for 5 minutes until soft.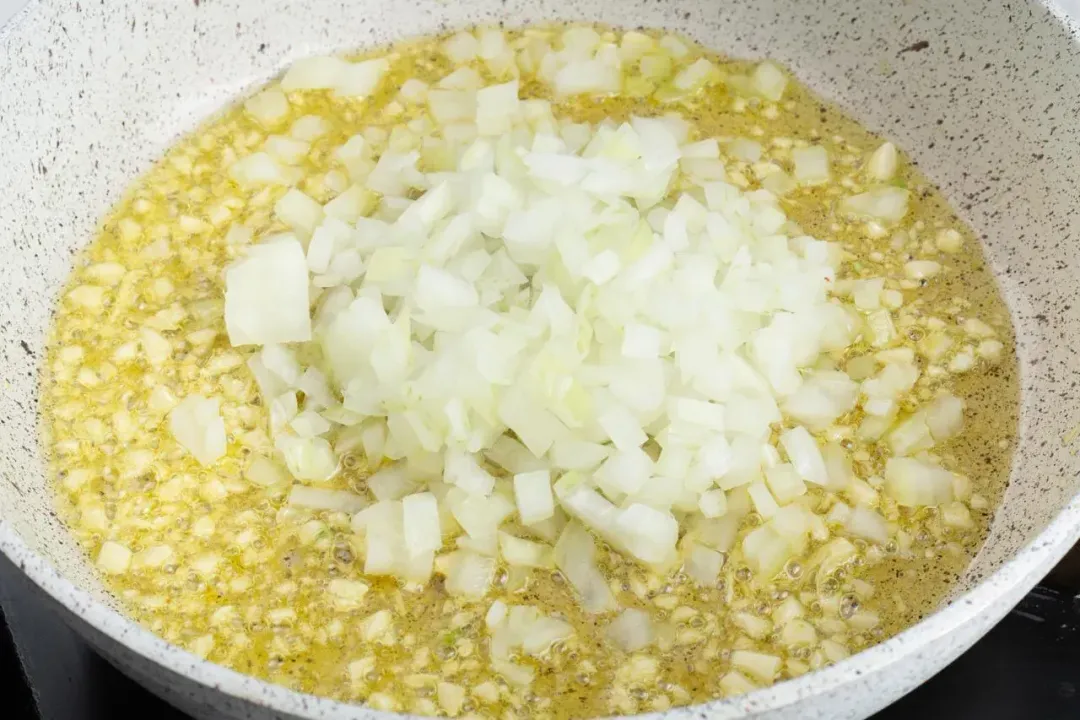 6
Add tomatoes, 3 tbsp Hunt's tomato paste, and 2 tsp paprika. Bring the pot to a boil. Reduce to a simmer right after.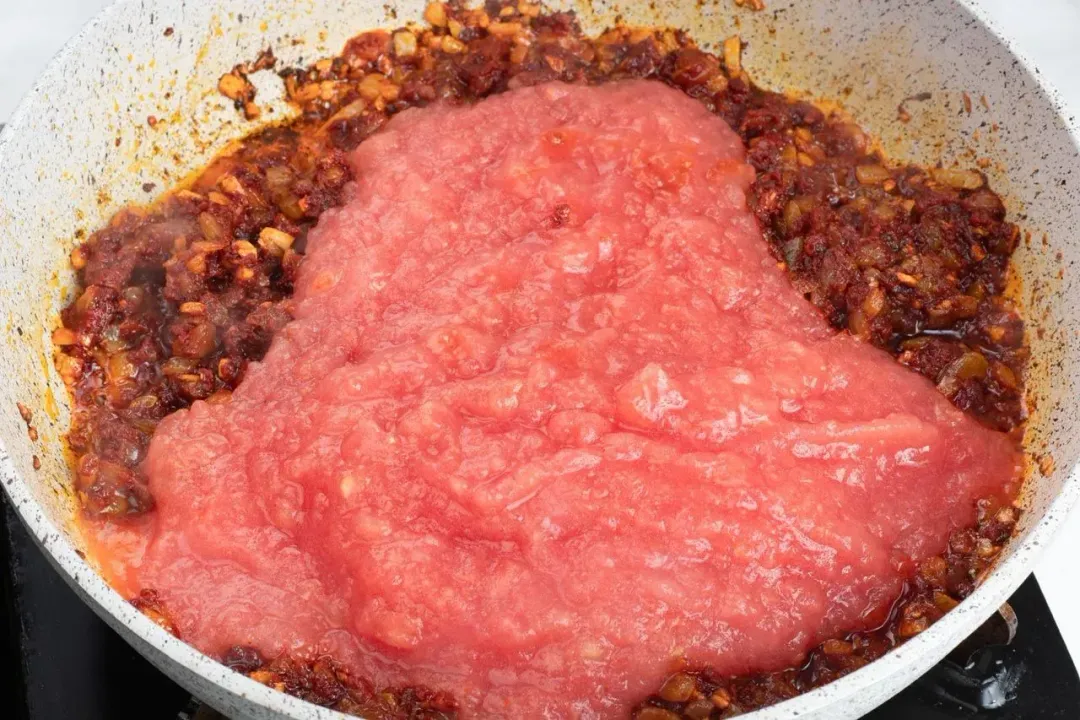 7
Allow simmering for 15 minutes then remove from heat.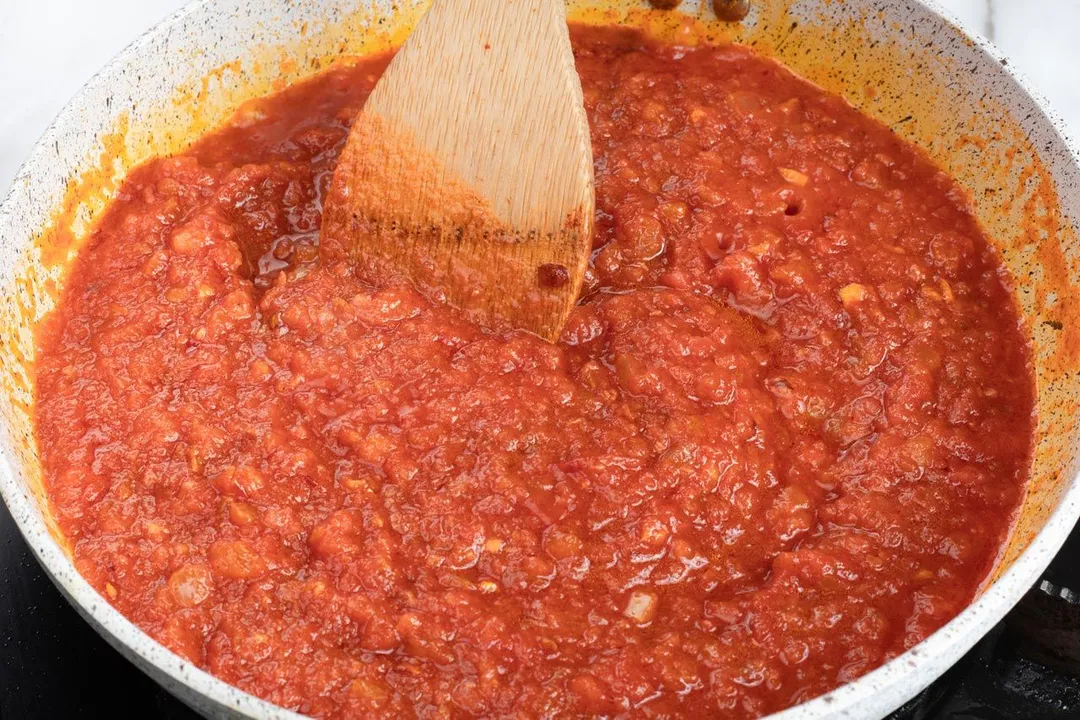 8
Strain (optional): Strain the tomato sauce with a mesh strainer/sieve, using a spatula to press solid components through the sieve until they're mashed down to a smooth and silky sauce.
9
Use right away as a condiment or an ingredient for your dishes.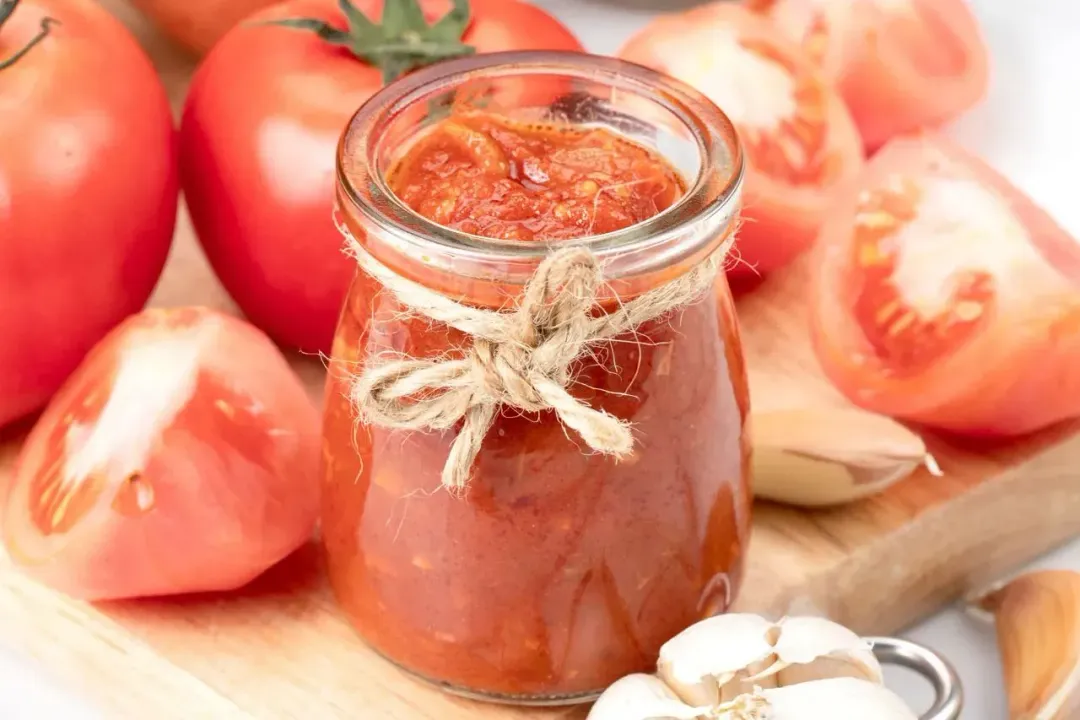 NUTRITION
Nutrition Facts
Homemade Tomato Sauce
Amount Per Serving (1 serving)
Calories 311
Calories from Fat 198
% Daily Value*
* Percent Daily Values are based on a 2000 calorie diet.
Keywords: healthy tomato sauce, how to make tomato sauce, tomato sauce, tomato sauce recipe, homemade tomato sauce, tomato sauce from fresh tomatoes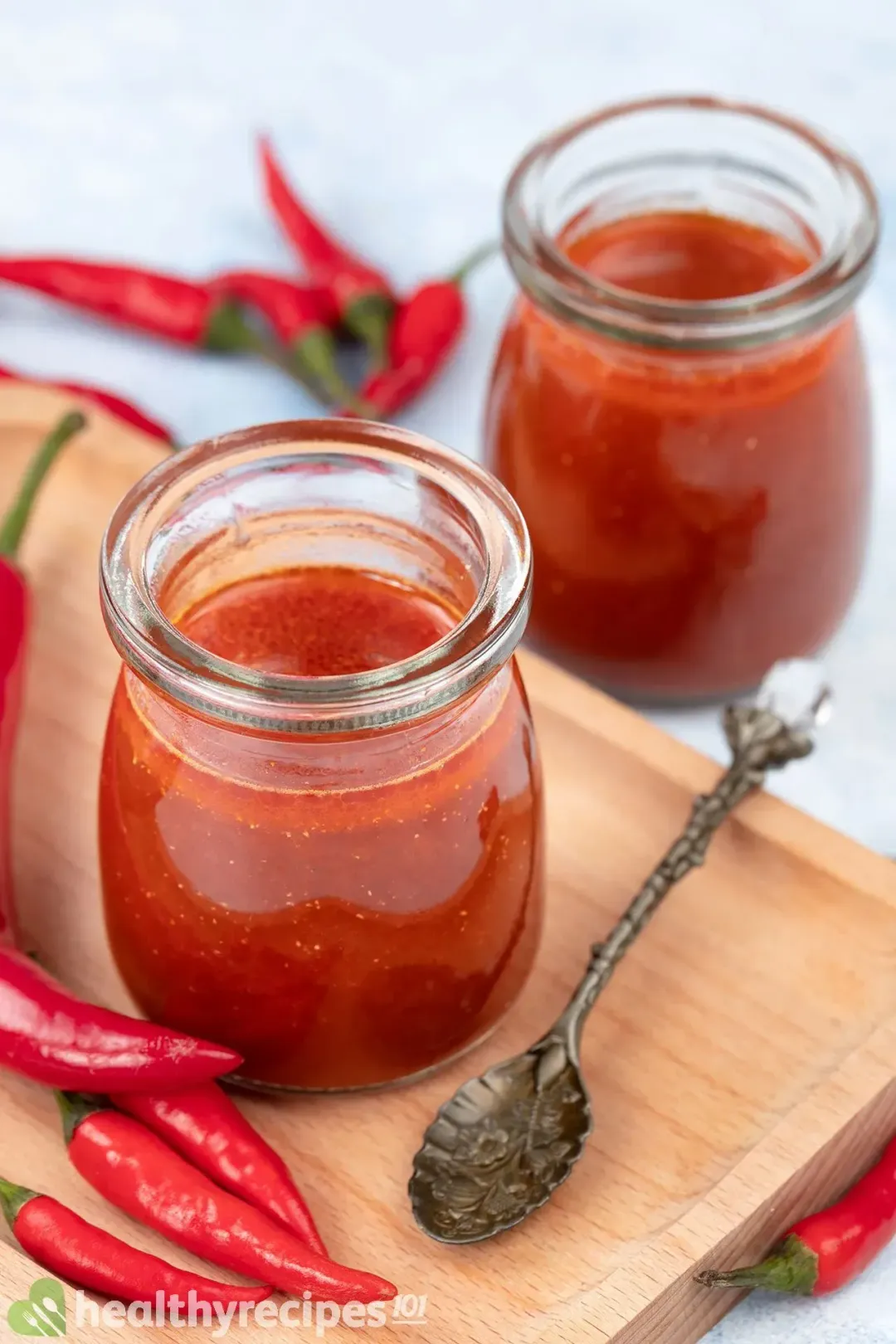 Previous Recipe
Buffalo Sauce
Buffalo Sauce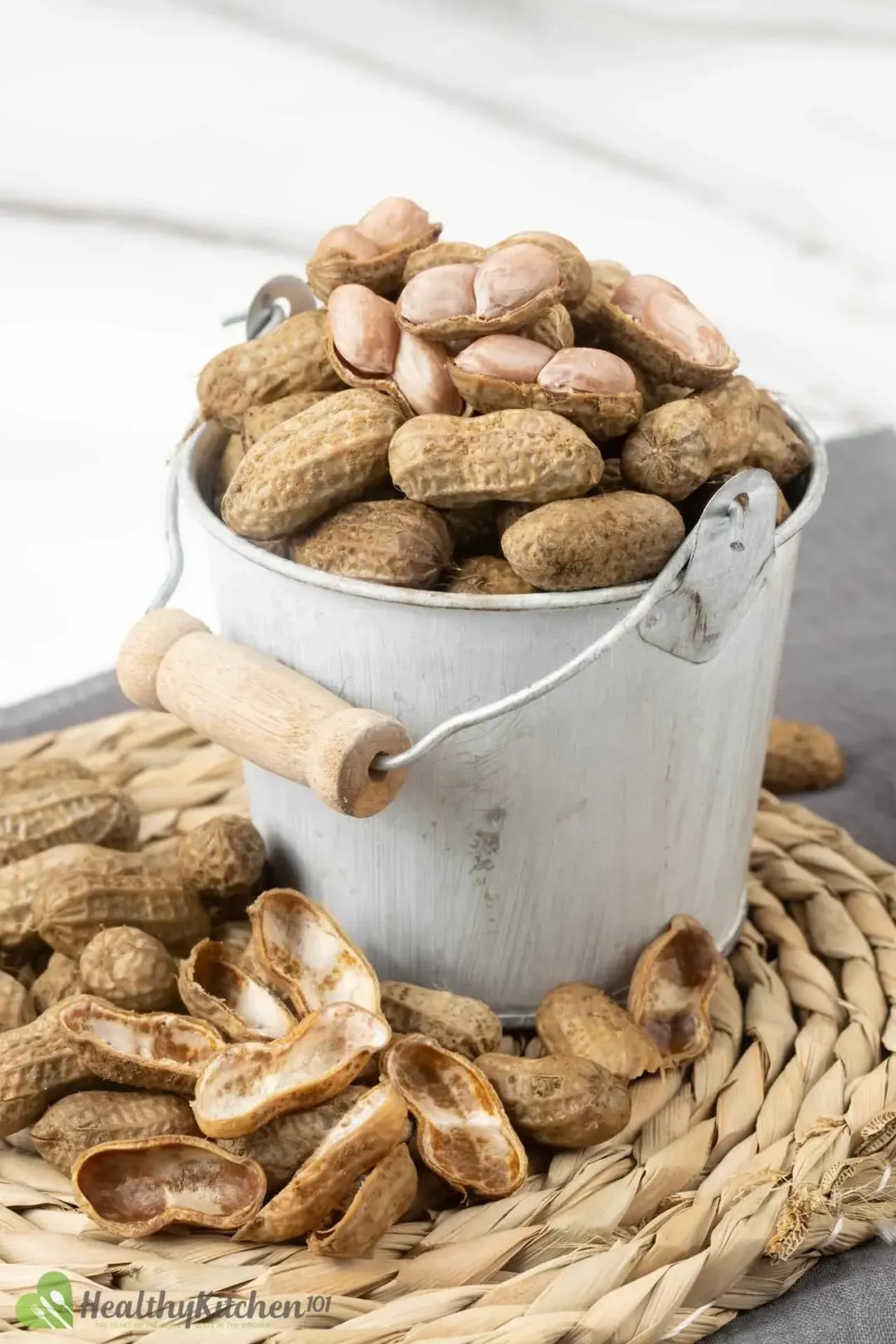 Next Recipe
Boiled Peanuts
Boiled Peanuts
Head Chef, Culinary Consultant
Tuyet Pham is an award-winning Saigonese chef who believes that joy is the secret ingredient to delicious food. At Healthy Recipes 101, Tuyet personally tests and simplifies every recipe, ensuring maximum flavor with minimal effort. With a background at prestigious French restaurants P'TI Saigon and Le Corto, Tuyet knows how to make every dish exceptional.
Writer, Author
Luna Regina is an accomplished writer and author who dedicates her career to empowering home cooks and making cooking effortless for everyone. She is the founder of HealthyKitchen101.com and HealthyRecipes101.com, where she works with her team to develop easy, nutritious recipes and help aspiring cooks choose the right kitchen appliances.
Nutrition Reviewer
Lizzie Streit is a Minneapolis-based dietitian and founder of It's a Veg World After All. She completed her MS in Human Nutrition from Drexel University, and is an expert in culinary nutrition, recipe development, and nutrition communications. Lizzie's philosophy is centered around making nutrition recommendations, and especially the advice to eat more vegetables, approachable and realistic. She is excited to be working with the team at Healthy Recipes 101 to ensure that their recipes are both nutritious and delicious.
Made it just like the recipe. Great sauce.