This biscuits and gravy recipe is simple and delicious, the perfect dish for National Roots Day (December 23).
Where Did Biscuits and Gravy Originate?
It all started out in the American Revolutionary War— when the Europeans moved to America. Food supply was in extreme shortage, so people had to find something easy to make, that was also cheap and suitable for long-time storage.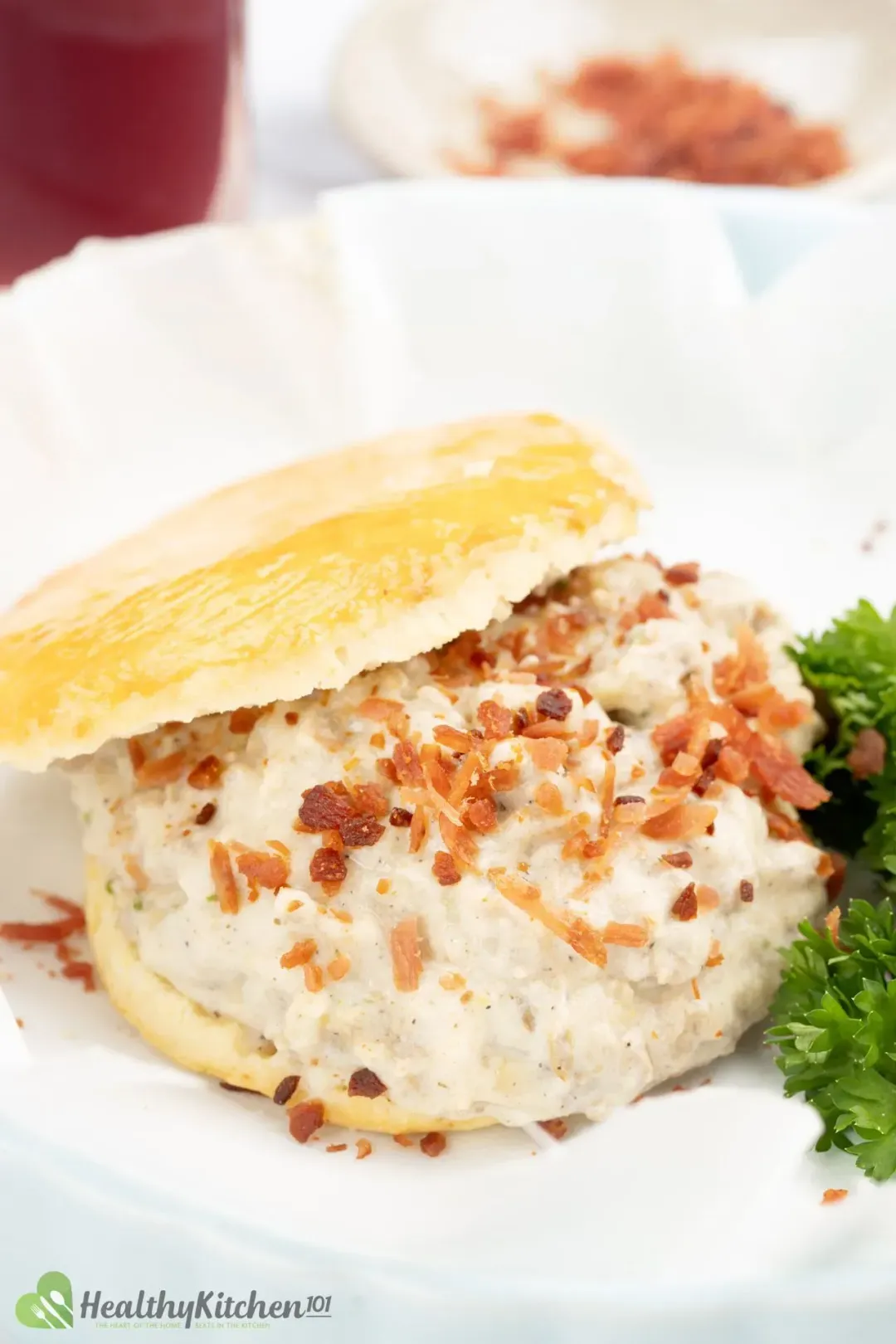 Soon, the idea of having biscuits with a creamy, sausage sauce came to them. These were common parts of their meals and didn't cost too much.
To make it even more convenient, people found a way to store biscuits for longer— baking them twice. Although it made the biscuits harder and less fluffy, it did make the dish more accessible at the time.
From such a simple idea, biscuits and gravy recipes are now a staple of the southern states of America.
Gravy for This Recipe
Even more special than a typical meat sauce, this sausage gravy is made from well-seasoned sausage meat and dairies. Traditionally, the gravy is made using store-bought sausage, but we're making it from scratch for the sake of healthy eating.
All you have to do is add a handful of spices, seasonings, white wine vinegar, and white wine. After one hour in the fridge, it becomes aromatic sausage meat that's ready to be turned into gravy.
Ground pork is the traditional choice for the gravy. We used 84% lean ground pork because it's easy to find, and the meat-fat ratio is perfect for flavor and texture.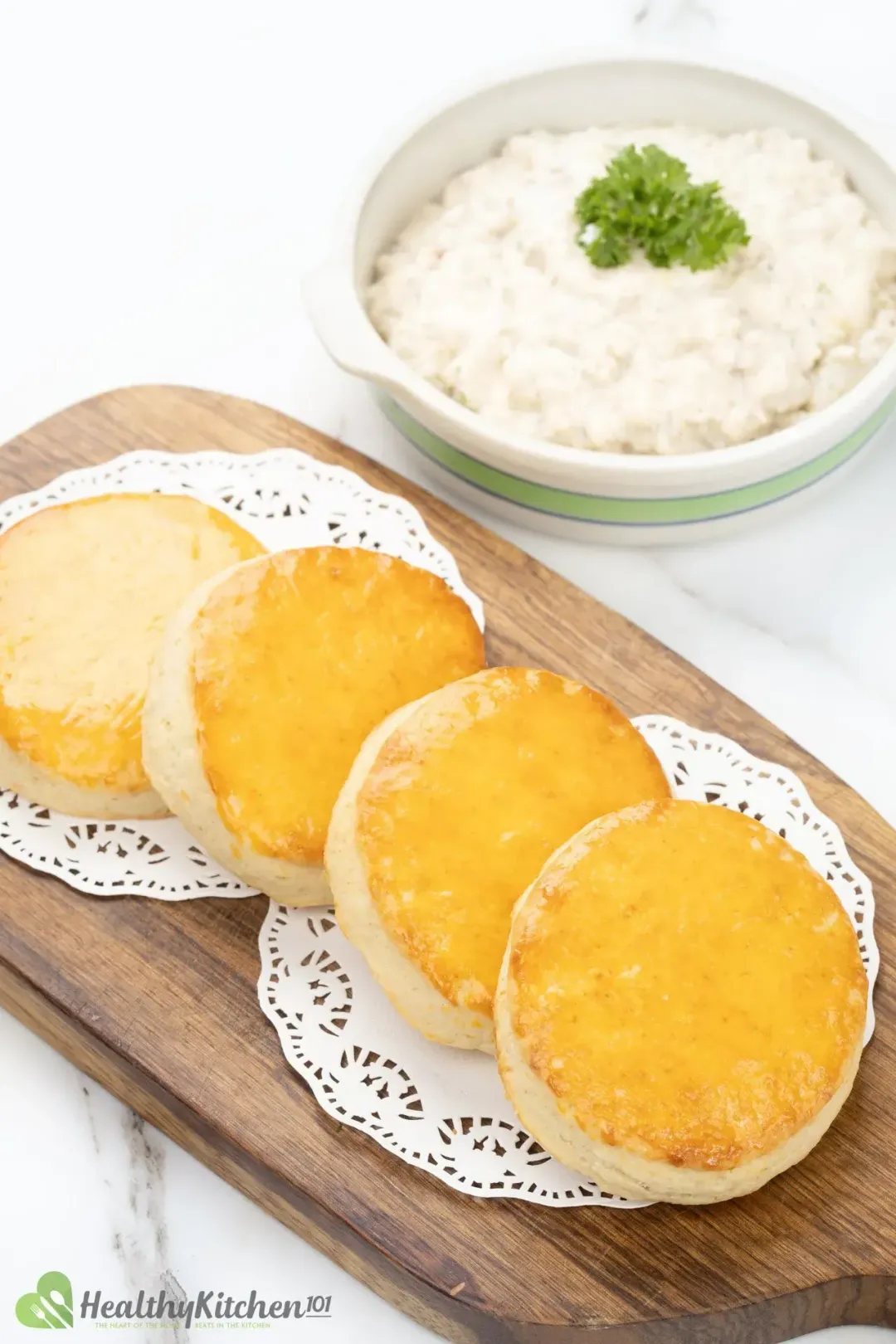 You can substitute ground pork with ground beef if you prefer.
Is Biscuits and Gravy Healthy?
We checked the nutritional values of popular biscuits and gravy recipes online, and they don't follow our healthy eating guidelines.
We saw that most biscuits and gravy recipes online have way too much saturated fat and sodium. The main reason for this is what they use in their recipes— store-bought buttermilk biscuits and ready-made Italian sausages.
We tried to recreate the dish with those ingredients, playing around with the ratios a little. However, the samples turned out either healthy or satisfying, never both.
So, as a last resort, we decided to make everything from scratch. The dish is tasty and complies with our healthy eating guidelines.
Calories: the dish yields around 460 calories each serving. According to our guidelines, women (18-45) should consume 2100 calories per day and men of the same age should consume 2700.
Saturated fat: considered a controversial type of fat, saturated fat should be moderately consumed. Each serving of our dish has 8 grams of saturated fat, within what's recommended for a meal— 4-11 grams.
Sodium: it's recommended that individuals (18-45) should have no more than 2300 milligrams of sodium a day. This recipe only has 542 milligrams of sodium each serving, less than 30% of that amount.
1. How Many Calories are in Biscuits and Gravy?
Our biscuits and gravy recipe yields about 456 calories per serving. For a wholesome, nutritious 600-calorie breakfast, we recommend one of our healthful drinks— pomegranate blueberry juice, to go with it.
The saturated fat for this dish is around 7.7 grams, which is a little more than what we recommend (7 grams). For lunch and dinner, you might want to have less saturated fat— more vegetables, less meat and dairy.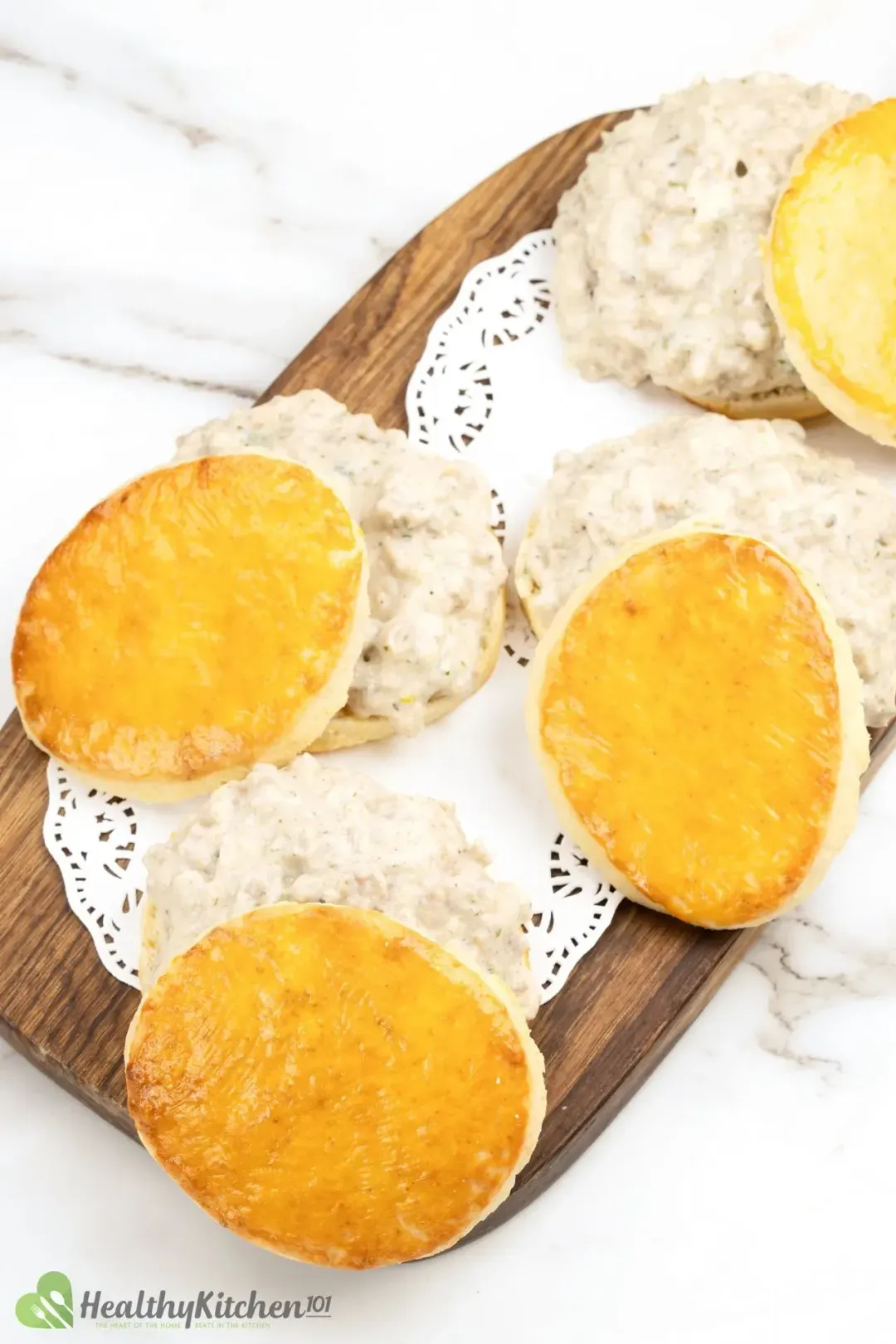 2. How Many Carbs are in This Recipe?
The amount of carbohydrates (as well as fat and protein) in this recipe is 23-30% of your daily intake. It might not be low-carb or keto-friendly, but it's definitely more wholesome than sugary cereal.
Biscuits and Gravy Nutrition
This southern staple has many of its nutrients from pork, the most commonly consumed meat worldwide. It contains all of the necessary amino acids, and is one of the most complete dietary sources of protein.
Besides protein, pork is also loaded with a lot of vitamins and minerals, especially vitamin Bs:
In addition to B vitamins, selenium is an element that's abundant in pork. It's an essential element in enzymes and is considered an antioxidant.
Pork is also rich in zinc. Moderate zinc intake can lead to a healthy brain and immune system.
Although pork contains less iron than lamb or beef, it is also a reliable source of this mineral. It's famously known for helping blood transport oxygen across the body.
What Ingredients to Buy
Let's save your time and have a quick look at what we're going to need in this biscuits and gravy recipe.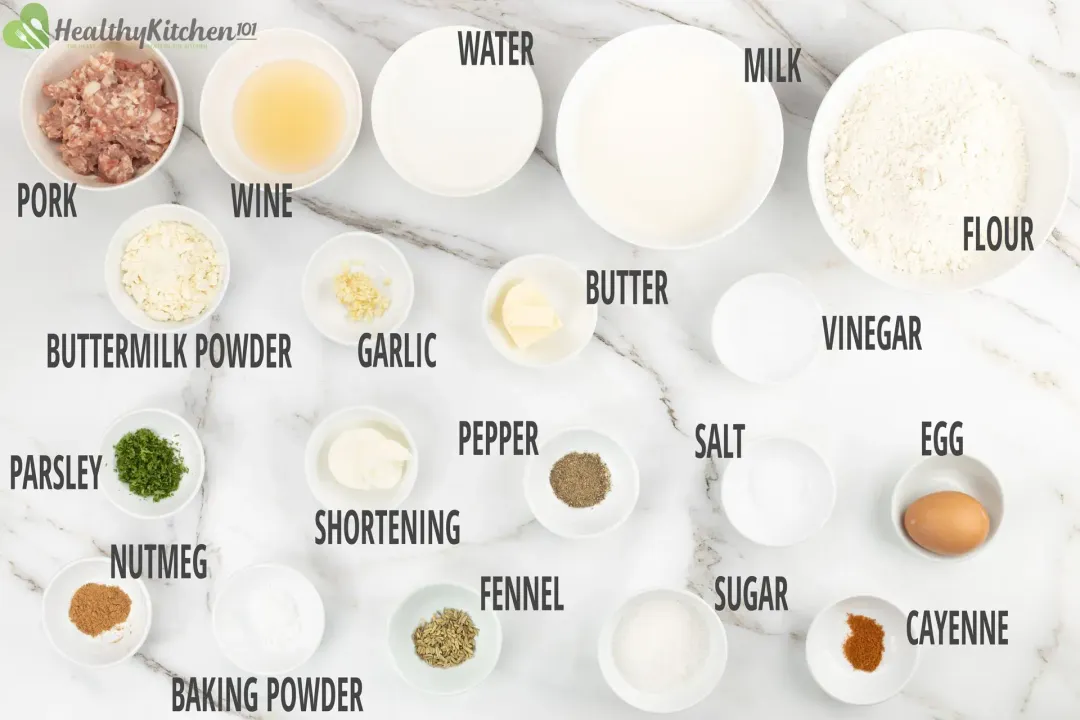 For the meat, the required ingredients are ground pork, white wine, white wine vinegar, spices, and parsley. We believe nutmeg, fennel, garlic, sugar, salt, and pepper are already in most pantries.
To make the biscuits, you need to grab a few other things besides all-purpose flour, butter, salt, and sugar.
First, go round the butter aisle and look for vegetable shortening. We need butter for the fragrance, but since it has lots of saturated fat, vegetable shortening is a great alternative.
Then, instead of buttermilk, grab the buttermilk blend. It's a lower-fat version of buttermilk, yet still keeps the flavor of the original.
Finally, you'll need cold water to bring together the dough, and seasonings for flavor.
And for the gravy, after sauteing the marinated pork with butter, you'll add flour, milk, salt, and pepper. Then a dash of cayenne pepper for a little spiciness.
Although we do have a honey butter biscuit recipe, its fat content is too much to pair with this gravy. So, we'll show you another version of the biscuits.
How Long Should You Cook This Dish?
It takes half an hour to marinate, 20 minutes to make the biscuits, and another 10 minutes to make the gravy. Still, our biscuits and gravy recipe only takes 45 minutes of your time, and that's including the time spent marinating the meat.
To save time, you can make the gravy ahead of time, refrigerate it, and take it out whenever you need it.
To save even more time, you can freeze the biscuits and bake them the next morning.
Can You Freeze Biscuits and Gravy?
Freezing both the biscuits and gravy for later use is a great way to save time and effort.
You can freeze a large batch of biscuit dough divided into portions, and bake it whenever you want. It will take 20 minutes to bake, as the dough needs time to thaw in the oven.
As for the gravy, keep it as separate portions, sealed in Ziploc bags. It's best used within a week.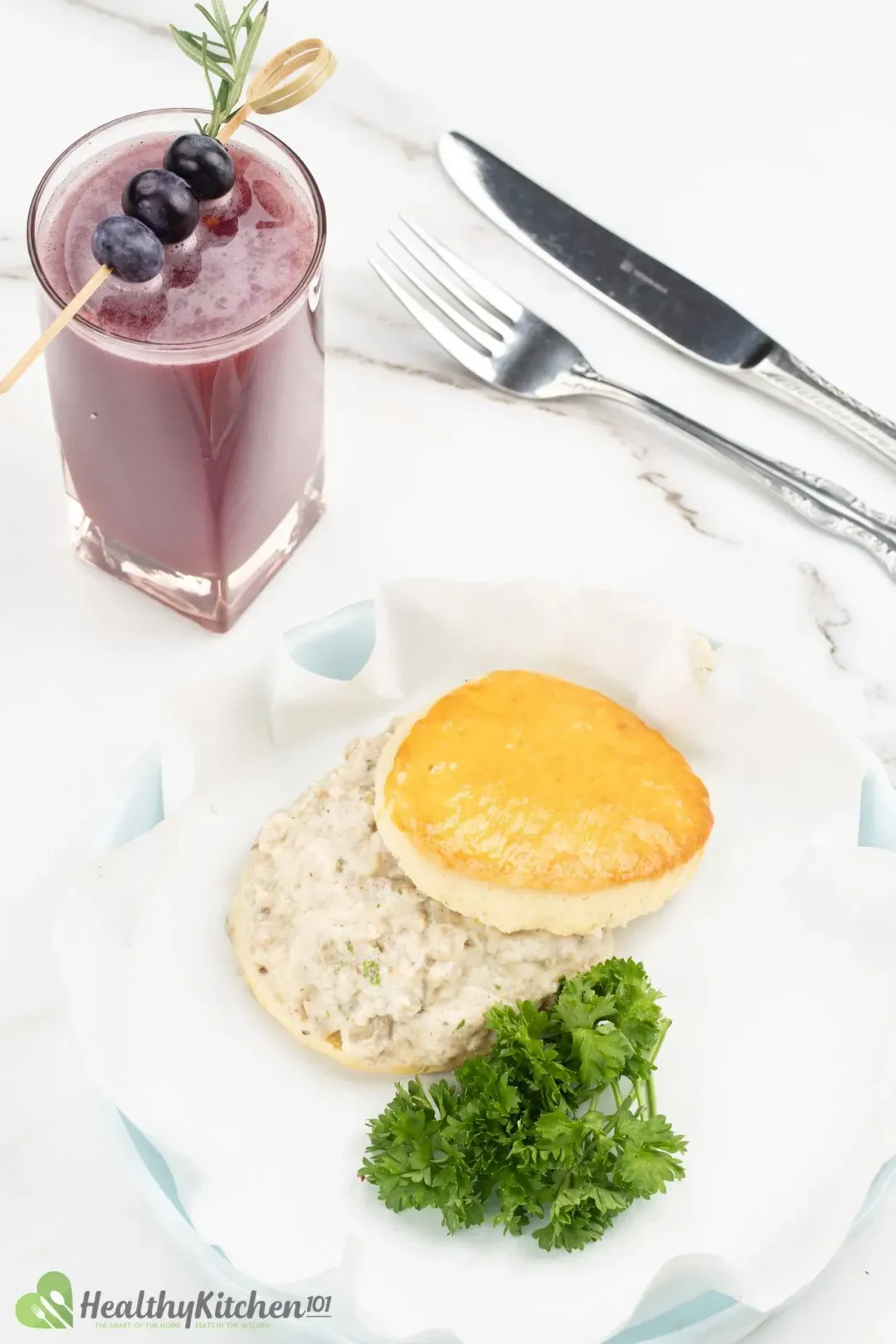 What Goes with Biscuits and Gravy
1. Eggs
Biscuits often have a golden surface, and that's thanks to them being brushed with egg yolk.
After baking, the biscuits should be hardened on the outside. Brush the top of each biscuit with egg yolk and bake for another 5 minutes, for a golden top.
2. Bacon
Baked bacon crumbles add a crunchy texture and a lot of flavor.
Bake 1-2 strips of bacon until crisp in the oven. Drain the fat (we don't need any more of it), crush the bacon, and sprinkle it on top.
Since bacon is really salty, you may want to skip the salt in the gravy.
What to Serve with Biscuits and Gravy
One biscuit and half a cup of gravy sure look fulfilling, but it's only 75% of the calories you need for breakfast. Make a glass of pomegranate blueberry juice to fill in that calorie gap.
Pomegranate Blueberry Juice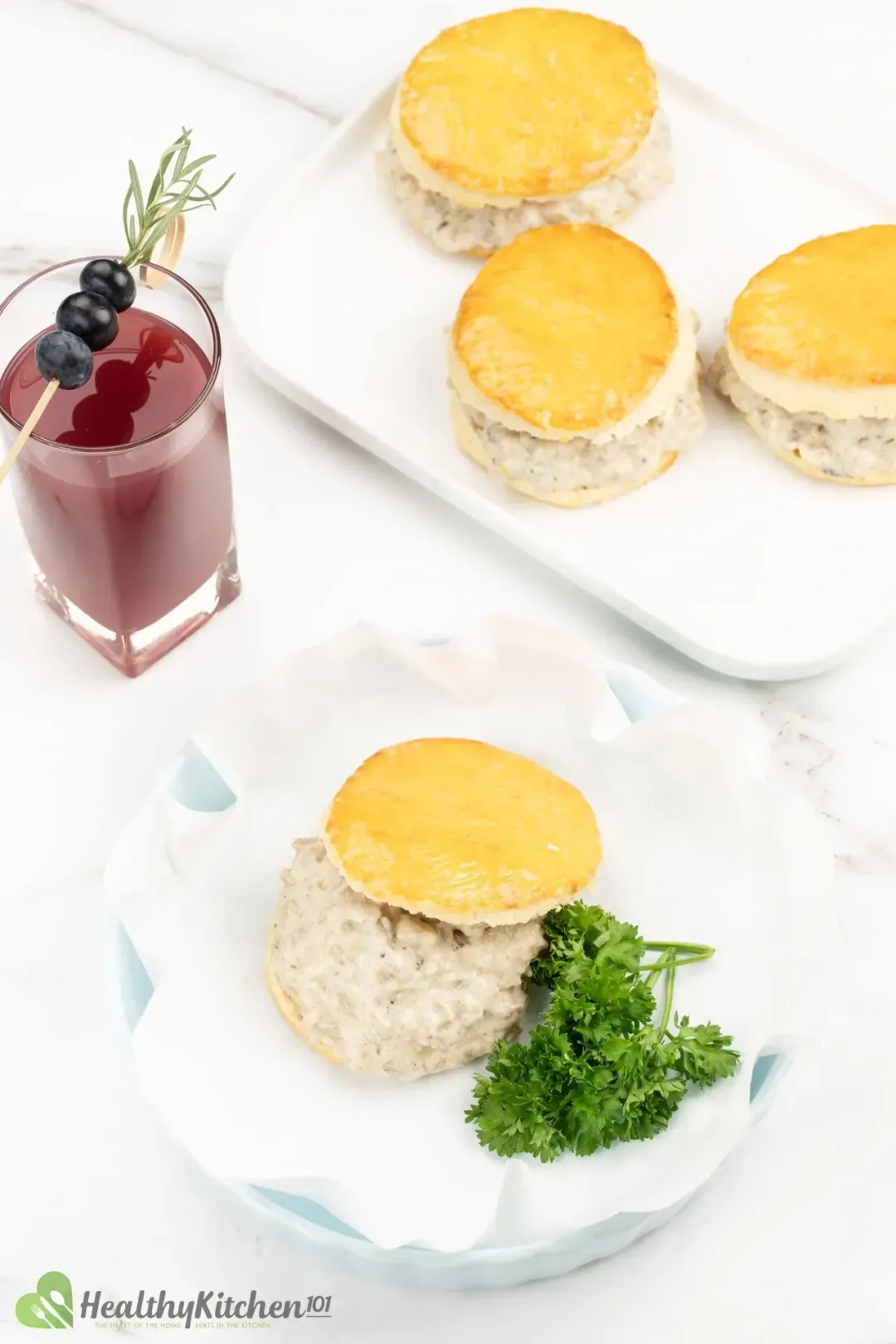 Made by juicing the fruits together, this drink looks stunning with its deep red hue and the added infusion of rosemary. It's refreshing and satisfying to sip in-between bites.
Biscuits And Gravy
I love a good biscuits and gravy recipe. Who wouldn't love some flaky buttery biscuits with warm savory gravy? It only takes 45 minutes, but since there are quite a few steps, it might be a good idea to make this ahead of time.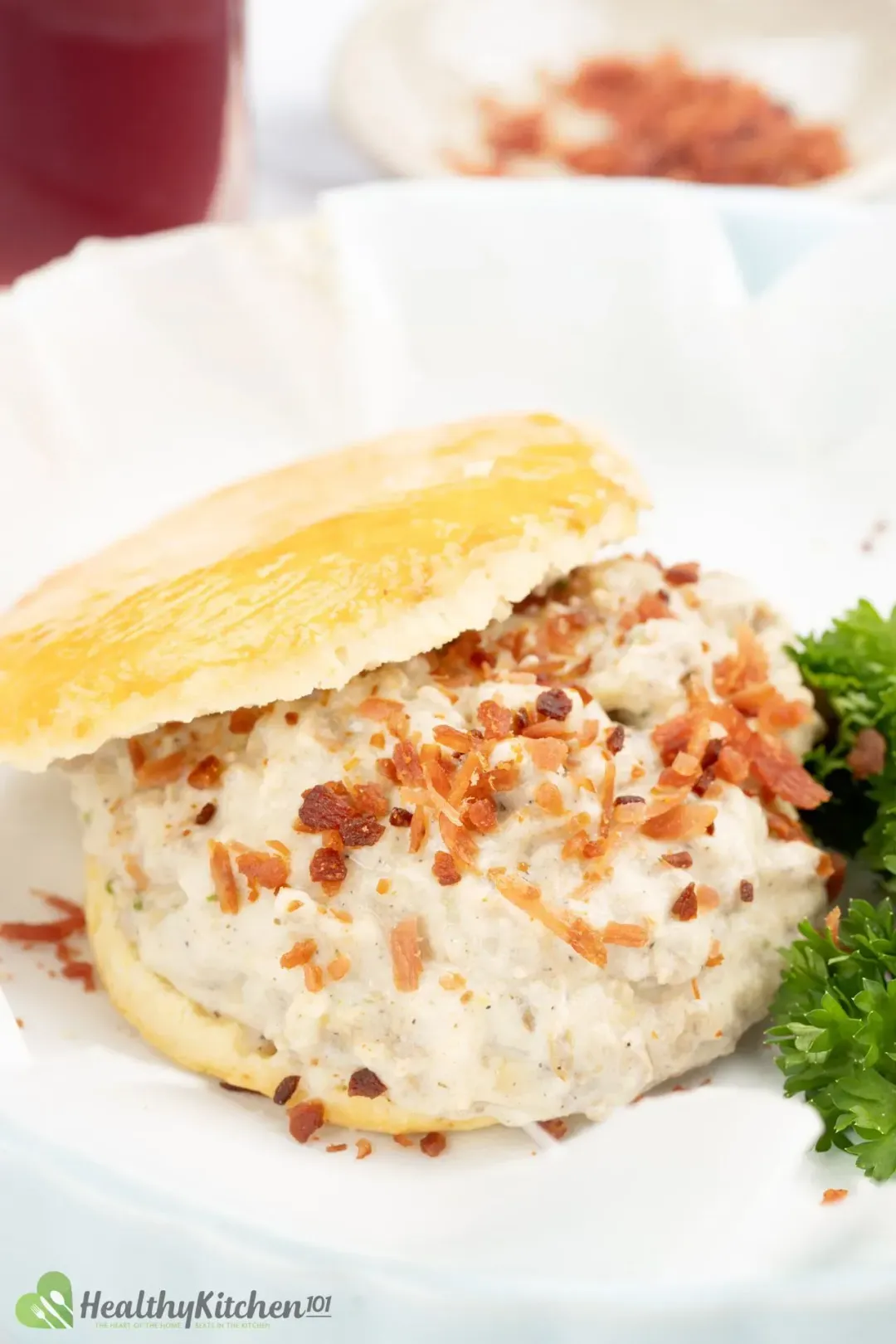 cook TIME

20 mins

prep TIME

25 mins

total TIME

1 hr 15 mins

INACTIVE TIME

30 mins
COURSE

Breakfast, Main Course

CUISINE

American

SERVINGS

CALORIES

456 kcal
INGREDIENTS
For the biscuits

2 1/4 cups

all-purpose flour

1 1/2 tbsp

unsalted butter

(frozen)

1 1/2 tbsp

vegetable shortening

(frozen)

For the sausage

6 oz

85% lean ground pork

2 1/2 tsp

white wine

(Sauvignon Blanc)

For the gravy
INSTRUCTIONS
1
Preheat the oven to 400ºF.
2
In a bowl, combine 6 oz pork, spices, and seasonings (3/4 tsp fennel seeds, 1/4 tsp nutmeg, 1/4 tsp ground pepper, 1 1/2 tbsp parsley, 1/2 tsp salt, 3/4 tsp sugar, 1 tbsp garlic, 1 tsp white vinegar, 2 1/2 tsp white wine), and refrigerate it for 30 minutes, covered.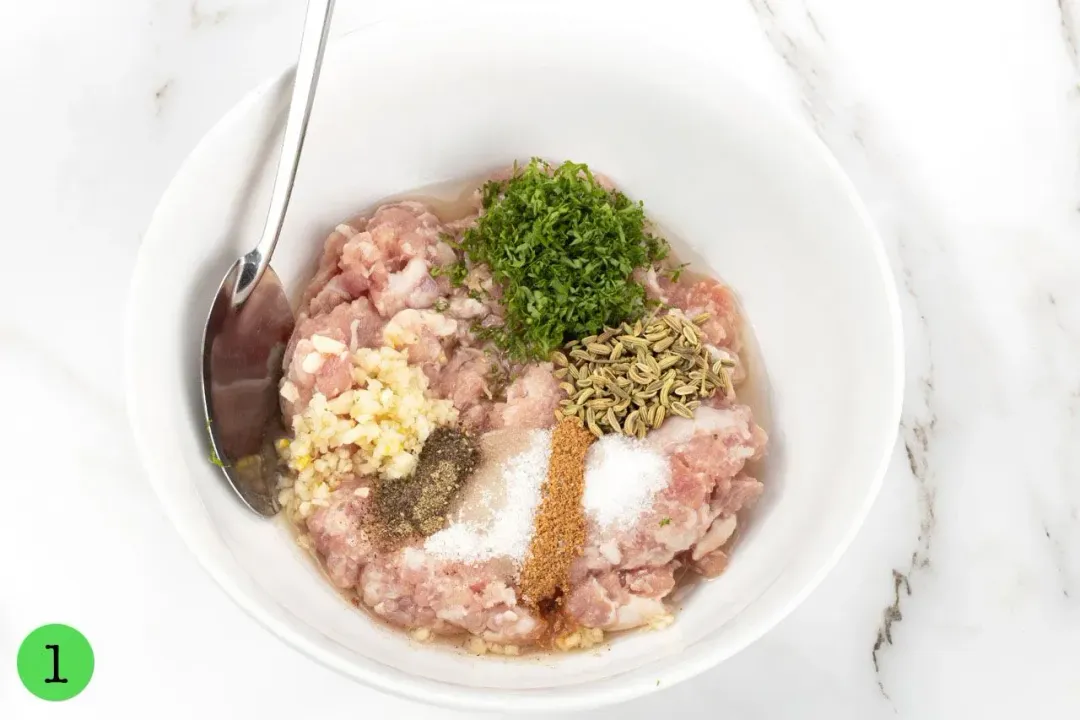 3
Add 1 1/2 tbsp cold butter, 1 1/2 tbsp shortening, 2 1/4 cups flour, 3 tbsp buttermilk blend, seasonings (3/8 tsp salt, 2 tbsp sugar, 3/4 tsp baking powder) to a food processor and pulse. Stop when you see small lumps.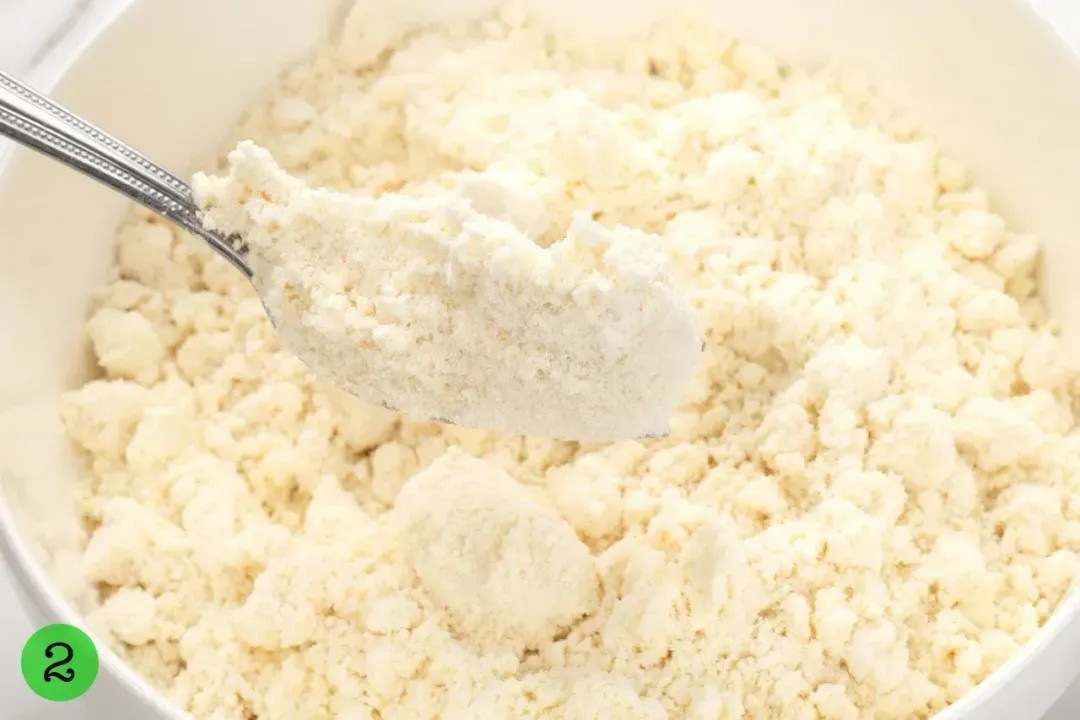 4
Place the mixture in a large bowl. Add 3/4 cup cold water and mix well with a fork until a dough forms.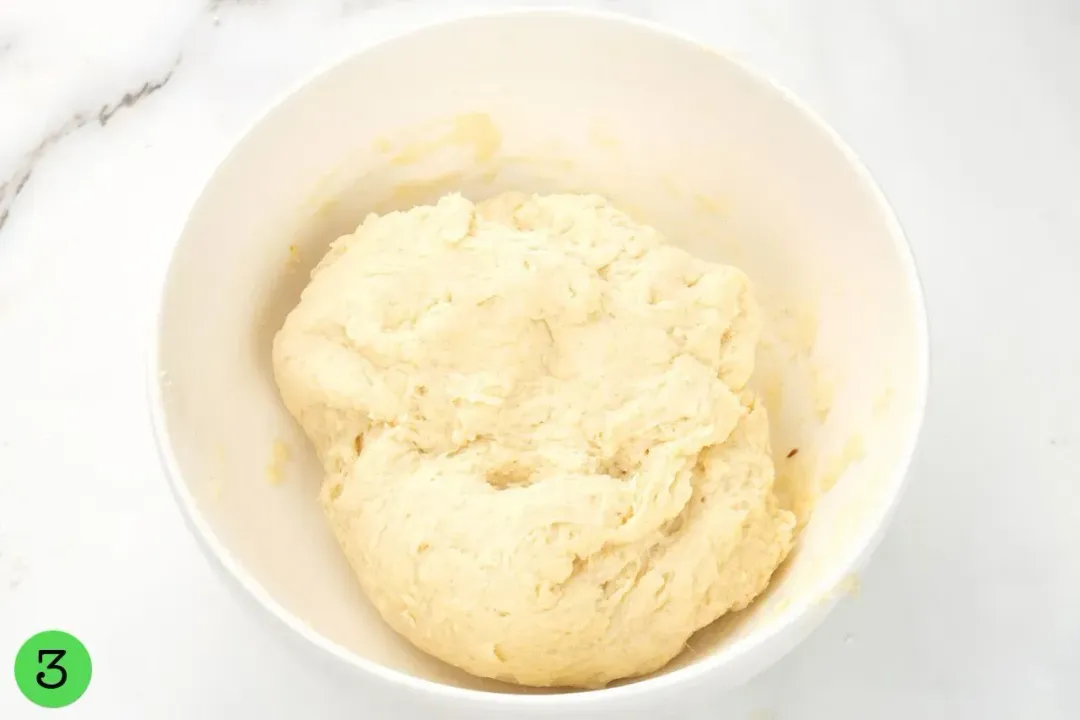 5
Place the dough onto a floured working surface and roll it out. Dust the dough with a little flour if it's too wet.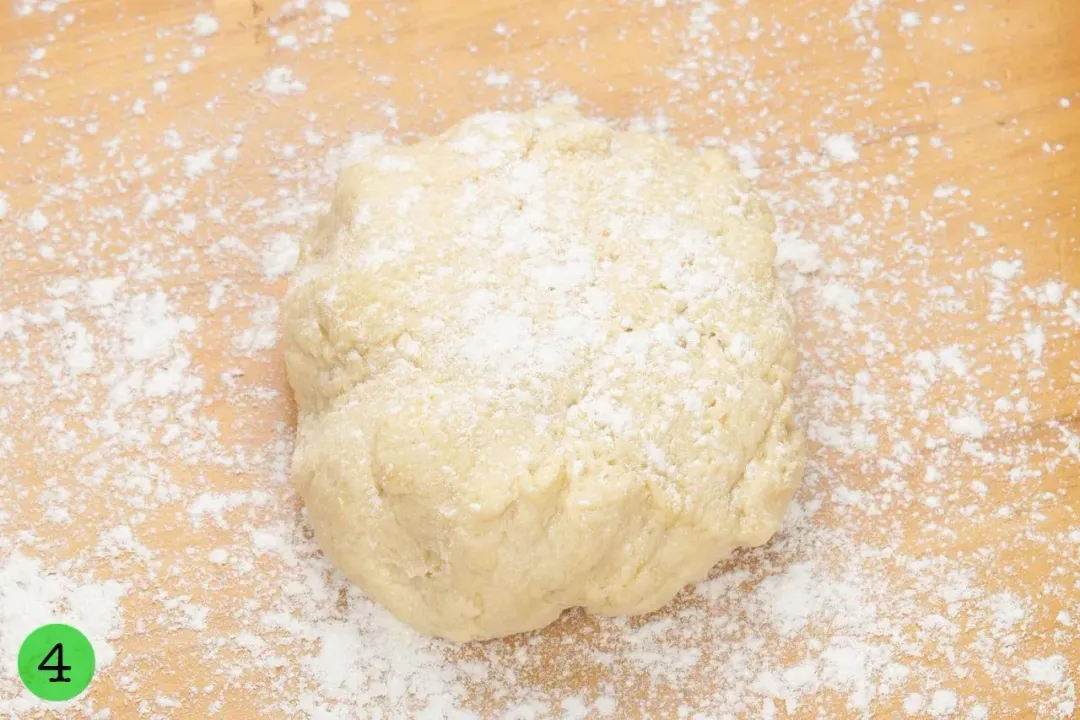 6
Use a 4-inch round cutter to cut out four pieces of dough and remove the excess dough. The biscuits come out nicer this way.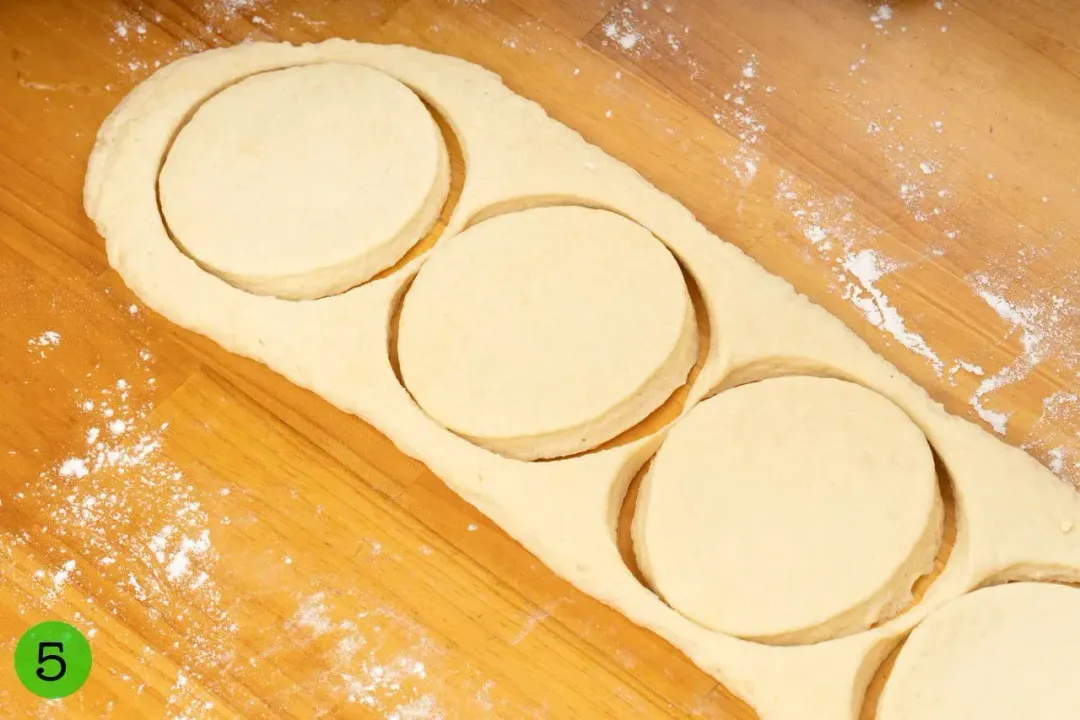 7
Slide the tray into the oven and bake for 10 minutes. Brush egg yolk onto each biscuit and bake for another 5 minutes.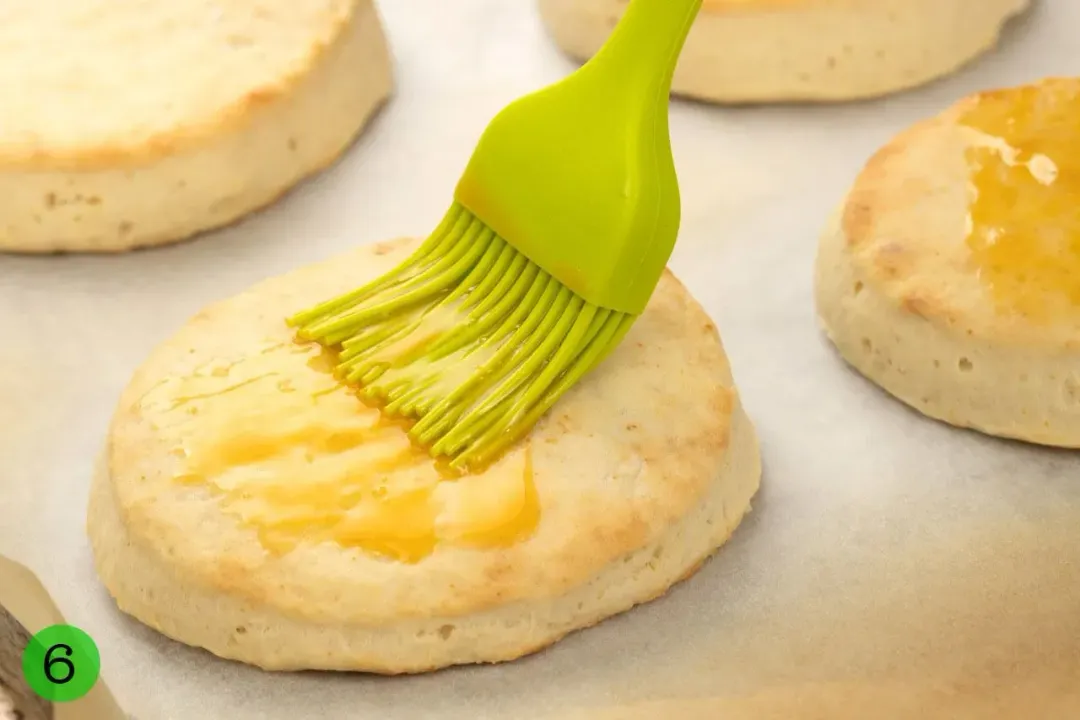 8
Meanwhile, melt 1/2 tbsp butter in a pan. Add the marinated ground pork and cook for 5 minutes or until all of the fat renders out.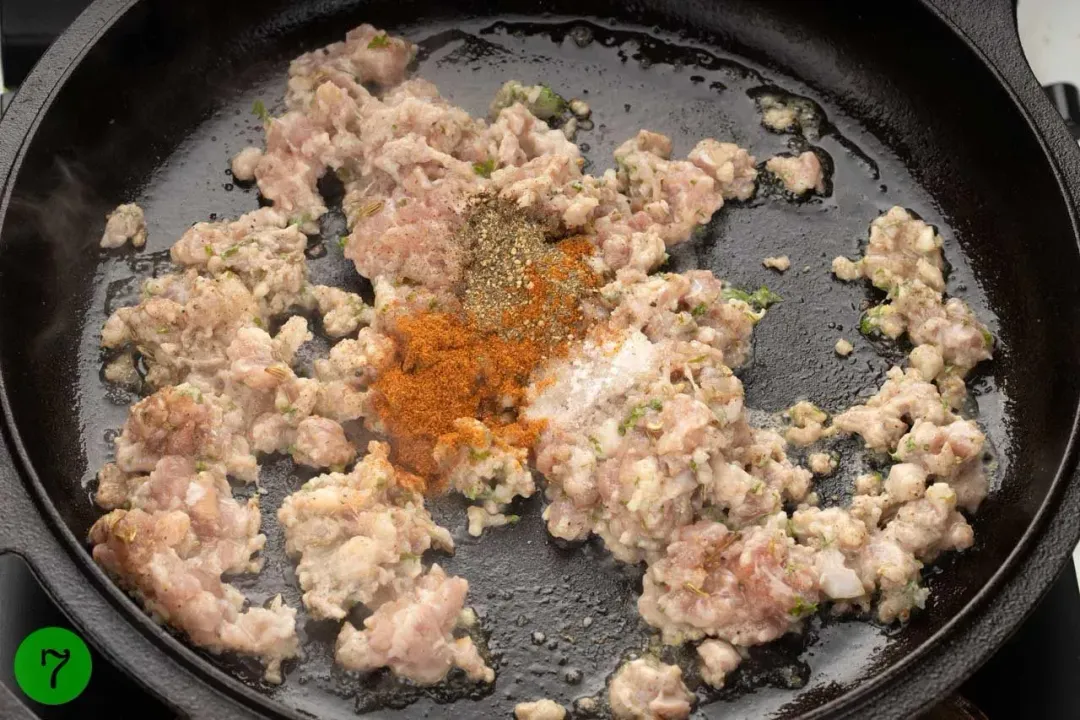 9
Add 2 tbsp of flour and stir for 1 minute. Pour the 1 1/4 cups milk in and season it with 1/4 tsp salt and 1/2 tsp pepper. Simmer for 5 minutes on low heat.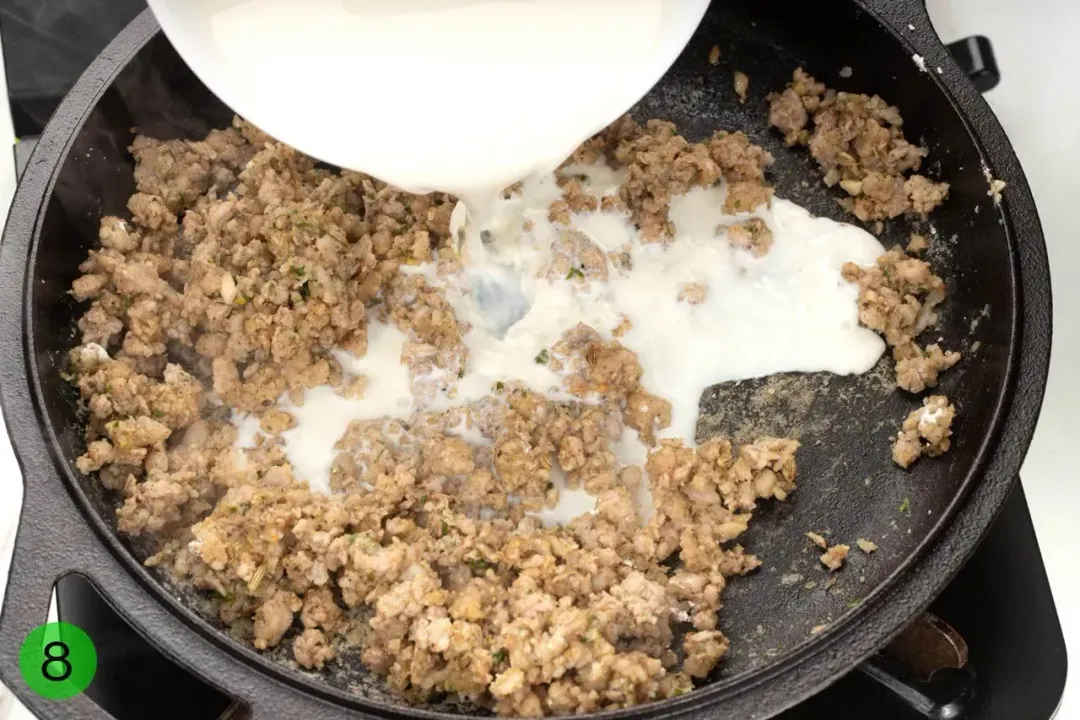 10
Sprinkle with 1/4 tsp cayenne and serve.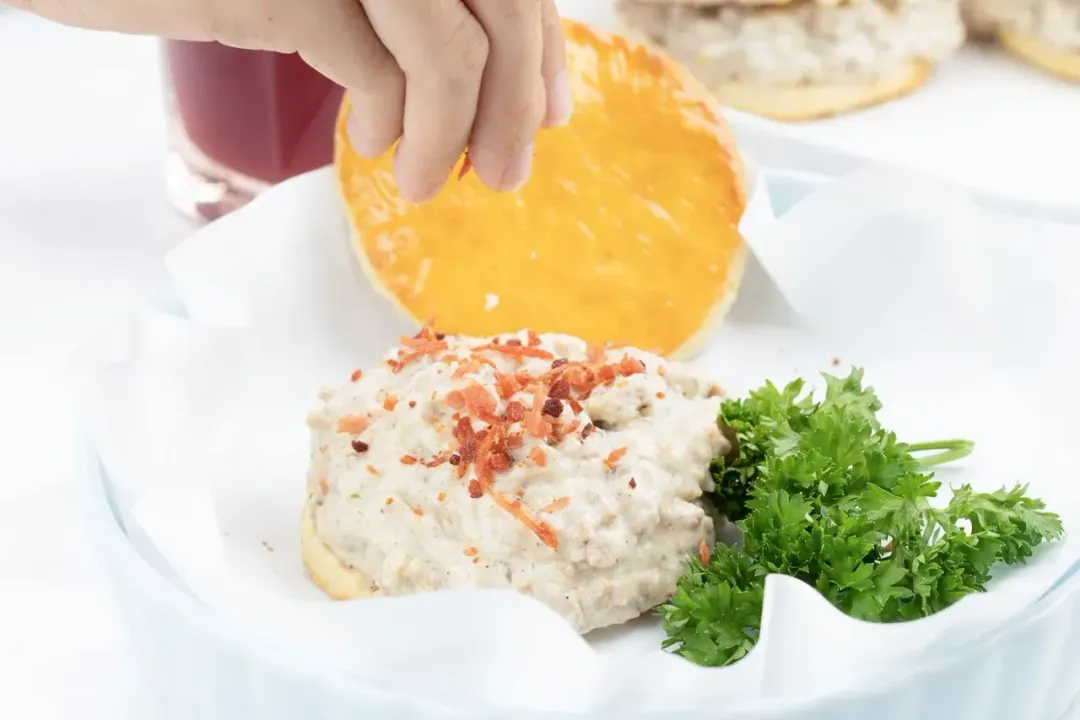 NUTRITION
Nutrition Facts
Biscuits And Gravy
Amount Per Serving (1 serving)
Calories 456
Calories from Fat 162
% Daily Value*
* Percent Daily Values are based on a 2000 calorie diet.
Keywords: biscuits and gravy, biscuits and gravy recipe, sausage gravy, sausage gravy recipe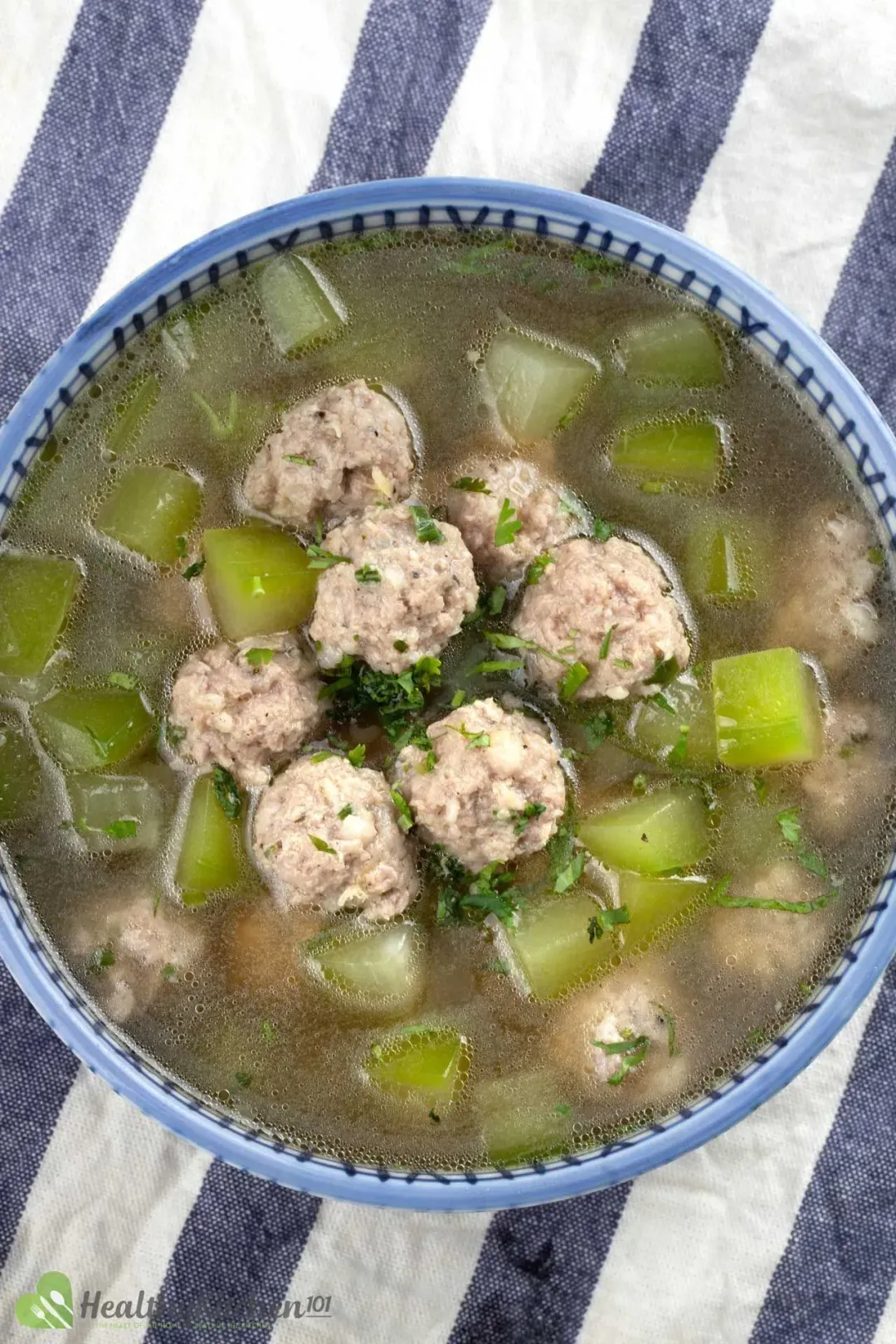 Previous Recipe
Winter Melon Meatball Soup
Winter Melon Meatball Soup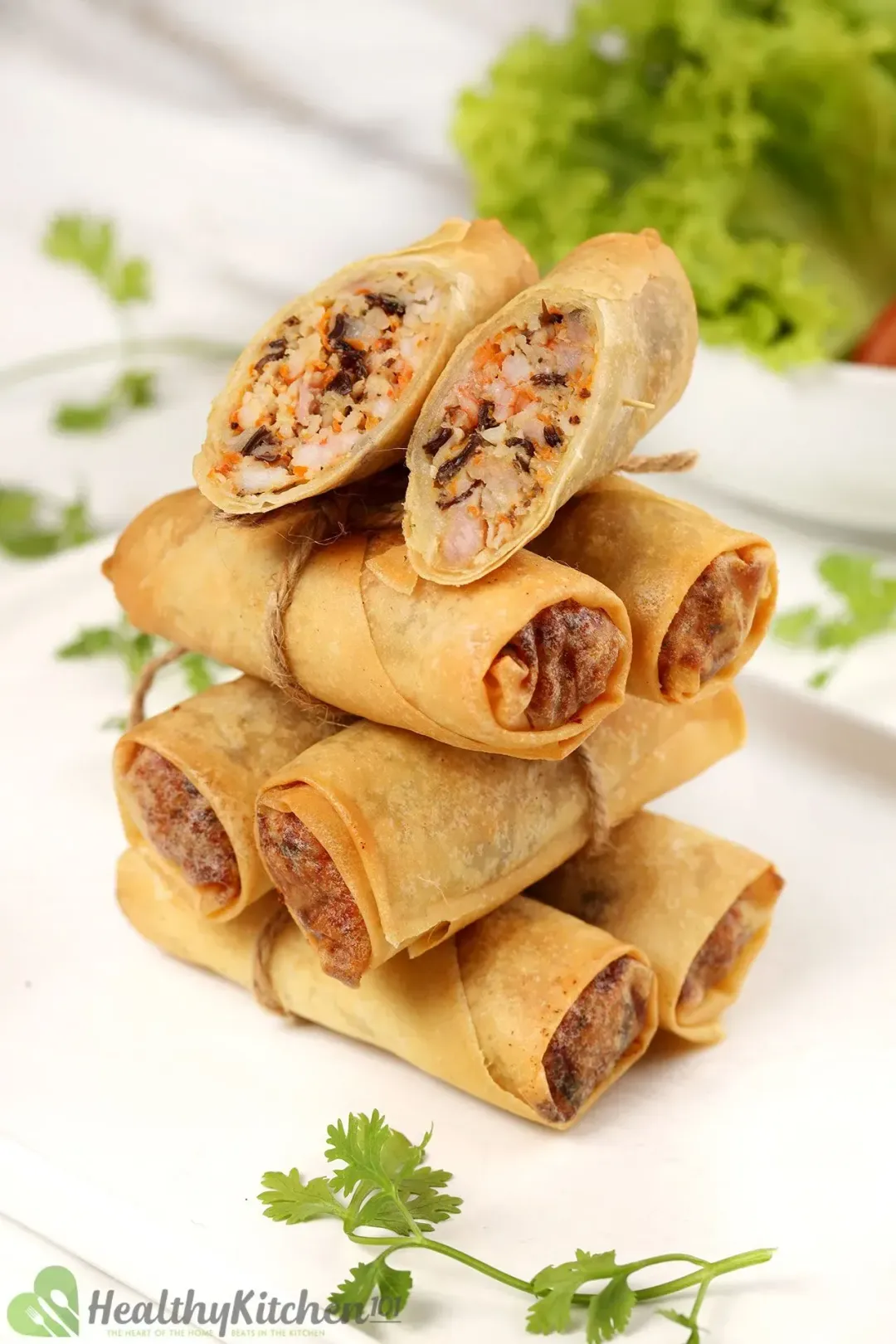 Egg Roll
Head Chef, Culinary Consultant
Tuyet Pham is an award-winning Saigonese chef who believes that joy is the secret ingredient to delicious food. At Healthy Recipes 101, Tuyet personally tests and simplifies every recipe, ensuring maximum flavor with minimal effort. With a background at prestigious French restaurants P'TI Saigon and Le Corto, Tuyet knows how to make every dish exceptional.
Writer, Author
Luna Regina is an accomplished writer and author who dedicates her career to empowering home cooks and making cooking effortless for everyone. She is the founder of HealthyKitchen101.com and HealthyRecipes101.com, where she works with her team to develop easy, nutritious recipes and help aspiring cooks choose the right kitchen appliances.
Nutrition Reviewer
Lizzie Streit is a Minneapolis-based dietitian and founder of It's a Veg World After All. She completed her MS in Human Nutrition from Drexel University, and is an expert in culinary nutrition, recipe development, and nutrition communications. Lizzie's philosophy is centered around making nutrition recommendations, and especially the advice to eat more vegetables, approachable and realistic. She is excited to be working with the team at Healthy Recipes 101 to ensure that their recipes are both nutritious and delicious.
Use lard for biscuits not butter, and use buttermilk instead of regular milk if you wany true country biscuits and gravy

Make the real thing once in awhile, forget this healthy version. The biscuits kinda look like beverage coasters. And why would you use egg yolk to make them look yellow? Butter up them biscuits…

A classic breakfast dish that is easy to make and delicious. The creamy gravy and flaky biscuits make for a comforting and satisfying meal.

Delicious. Everyone including kids...loved them.