There are thousands of different guacamole recipes floating around and it can be tough to know which one is best. Today we want to share our easy, authentic recipe, which creates a creamy dip with the occasional crunch that will fast become a favorite for National Guacamole Day (September 16).
What Is Guacamole?
Guacamole is an avocado-based dip that is quite common in Mexican cuisine. It's often eaten with tortilla chips or used to top tacos for a quick snack or light meal.
Guacamole has its roots in the south of Mexico where it appears in written records dating back to the 16th century. Throughout the centuries, the recipe has been altered to suit tastes, however, the main elements are always avocado, tomato, onion, and cilantro.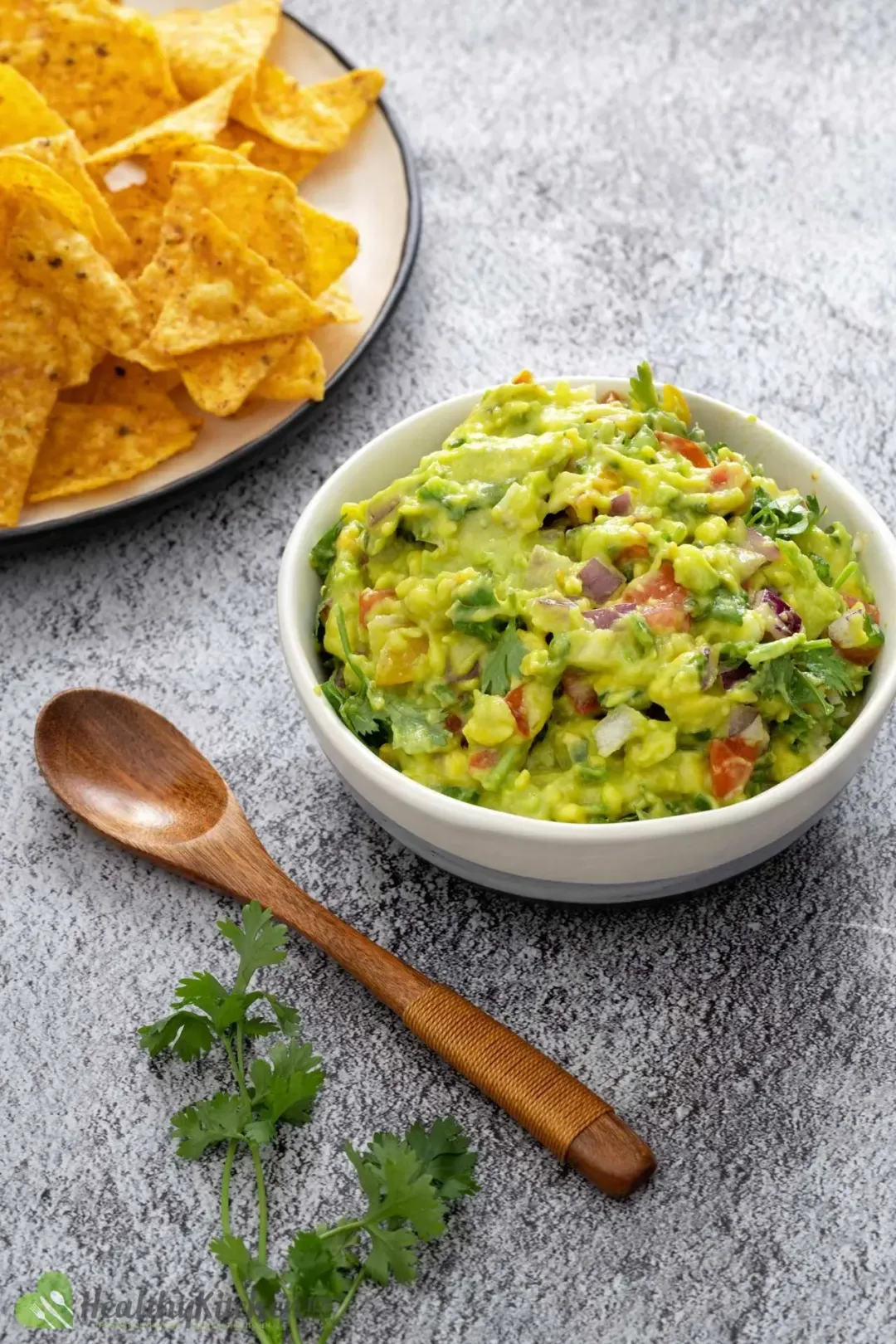 Is Guacamole Healthy?
In short, yes. 
Guacamole is made from avocados, tomatoes, onions, and lime juice, and sometimes calls for other ingredients like garlic, jalapeño peppers, and cilantro. The health benefits of guacamole primarily come from the avocado.
Avocado is full of folate and vitamin E – vitamins that help reduce the risk of heart disease. It also contains oleic acid which has been strongly associated with reduced risks of diabetes, obesity, and high blood pressure. 
Added health benefits come from the fiber and healthy fats present in avocado. It takes the body more time to digest these substances, so you feel full for longer after consuming them. 
Most importantly, the healthy fats in avocados are monounsaturated fats – the best kind to assist you on your weight loss journey.
Another healthful ingredient in guacamole is tomato. Tomatoes have a sufficient amount of the antioxidant vitamins C and E to boost your immune system and improve your overall health.
1. Calories
We serve our guacamole with chips, which makes each serving provide 256 calories. We recommend serving the dish as a side accompanied by a main dish to reach 750 calories for lunch or dinner.
2. Carbs
There are 25.4 grams of carbohydrates in one serving of our guacamole, which accounts for 9 percent of the USDA recommended daily carbs intake.
Guacamole Ingredients
This guacamole recipe is meant to be easy to prepare and delicious. Our blend contains fresh ingredients that seem to melt together nice and smoothly.
1. Avocado Guacamole
Avocado guacamole is the most authentic recipe and calls for some simple ingredients: avocado, onion, lime juice, cilantro, jalapeno pepper, and salt. Don't let the simplicity of the recipe fool you, there's a good reason this creamy dip has always been a staple in Mexican cuisine.
Thanks to the combination of creamy, sharp, and sour elements, the resulting flavor is way more diverse than the short list of ingredients. You can scoop it up with tortilla chips, spread it on sandwiches or wraps, or simply combine it with a salad.
It's easy to master guacamole and once you make this basic version successfully, you can experiment with all of your favorite add-ins.
2. Spicy Guacamole
If you prefer things a little hotter, peppers pack in extra heat and flavor to the creamy and chunky avocado. The crunchiness of onion and freshness of cilantro balance out the flavor and feel of the guacamole, making sure that your dip has a nice touch of heat from chilies but that it isn't overwhelming.
Pro tip: If the heat is too intense for you, remove the seeds and the white membranes of peppers before chopping them.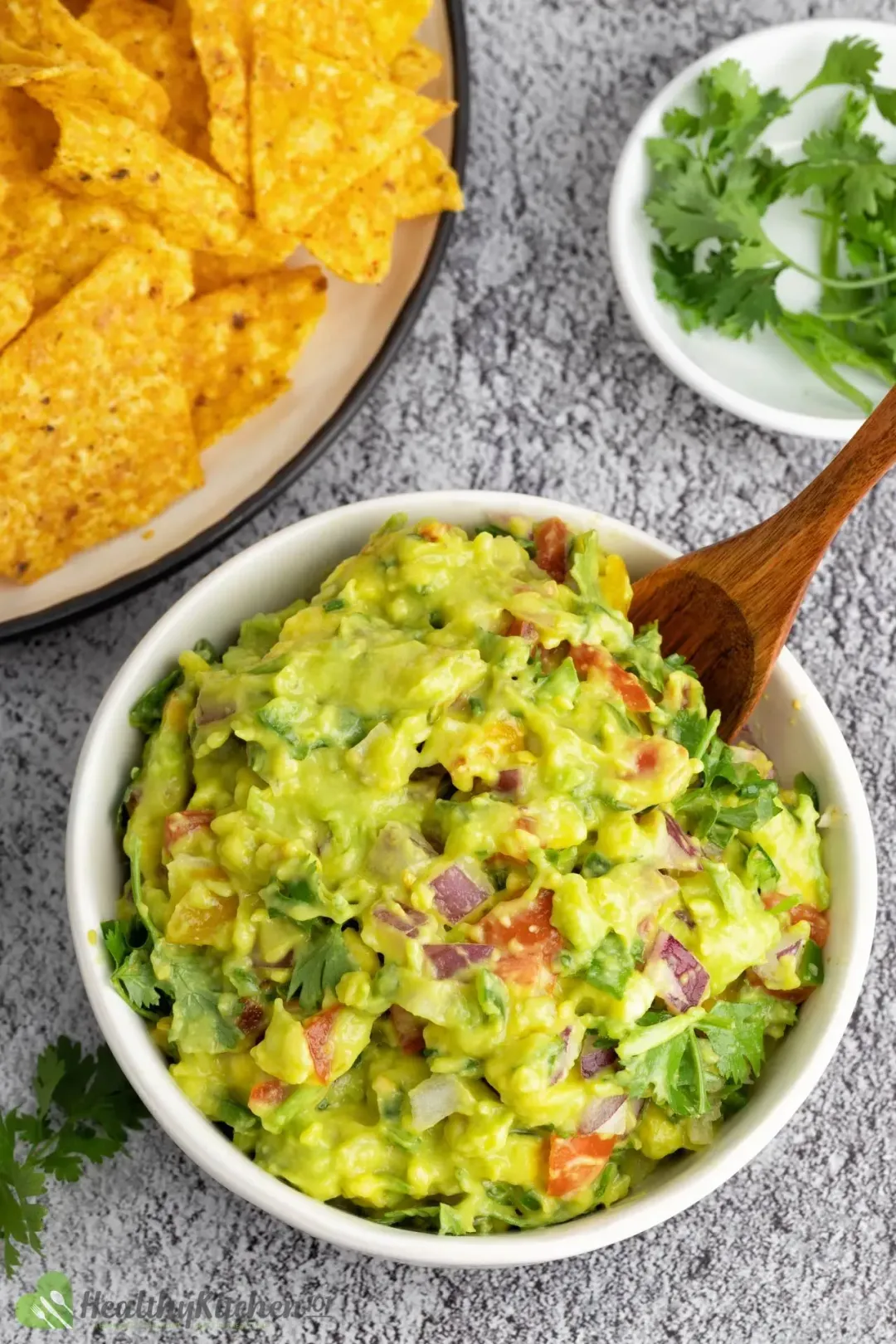 Guacamole Seasoning
Everyone has their own opinion when it comes to seasoning this avocado-based dip. 
Some like to keep it simple so that they can enjoy the fresh mild taste of avocado by adding only salt and lemon juice. Others like to go crazy with added seasoning: ground peppers, chilies, garlic powder, onion powder, or cumin.
If you're feeling adventurous, here are some inspired combos:
1. Taco Seasoning
Mix the same spices you would use for tacos to make a savory guac that pairs beautifully with chicken or beef tacos.
2 tbsp chili powder
1 tbsp ground cumin
1 tsp paprika
½ tsp garlic powder
½ tsp onion powder
1 tsp salt
1 tsp ground black pepper
2. Chipotle Seasoning
This chipotle seasoning is not only great on meat but also works with guac. Combining the two creates a great spicy note for any Mexican dish. 
1 tbsp chipotle powder
1 tbsp smoked paprika
1 tbsp ground cumin
1 tsp oregano
1 tsp ground coriander
1 tsp salt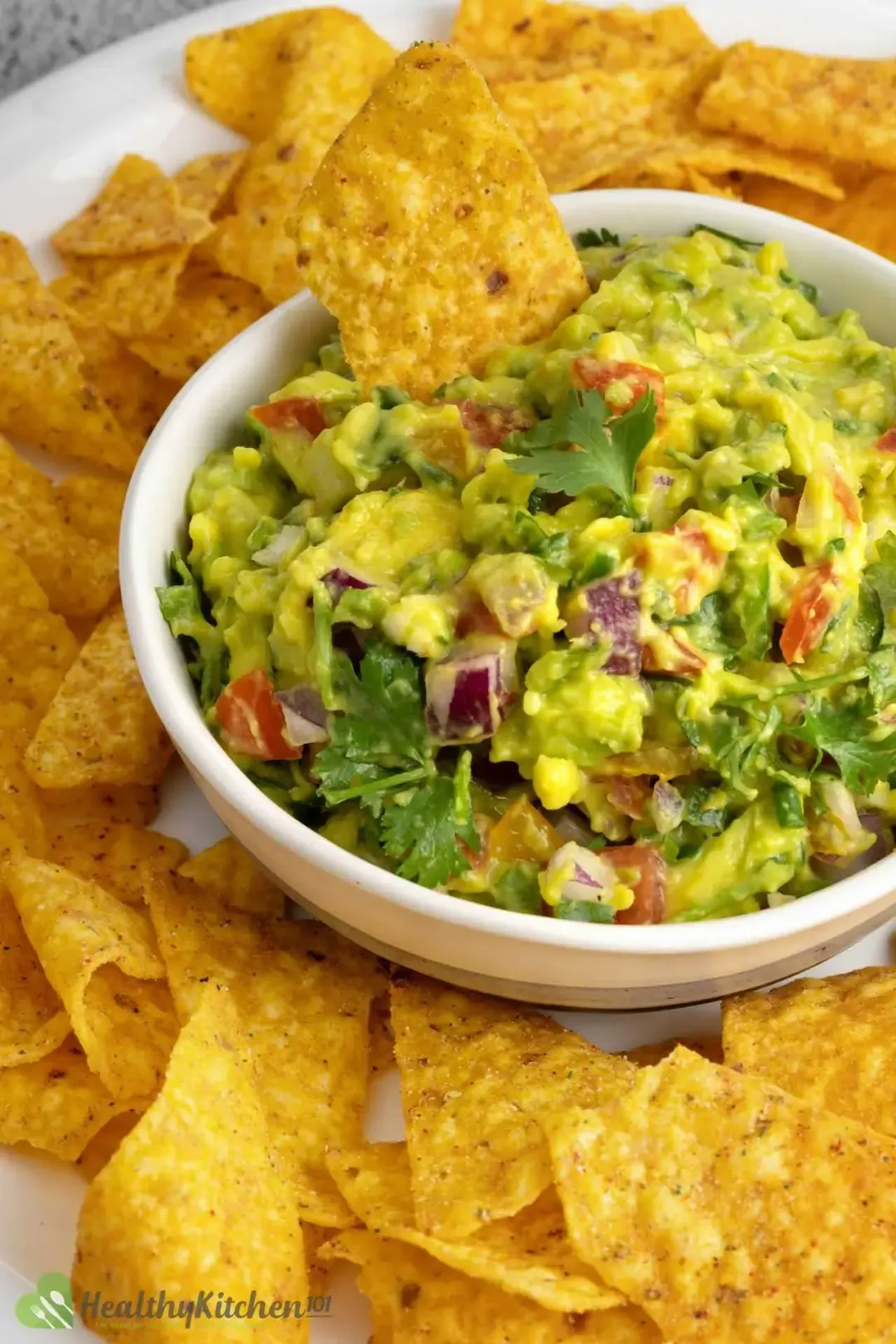 What Else Goes With Guacamole
Guacamole can be made with many different ingredients and additives. A small tip on how to create a new tasty guacamole recipe is to think in terms of flavor pairings. 
1. Peas
Green peas intensify the green color of your guac and stay green as they don't turn brown like avocado. And you really can't taste them, they just add a slight sweetness to the dip. Not to mention, peas are a great source of fiber, vitamin A, iron, and folate.
Just thaw frozen green peas before using. Then combine them with the other ingredients in a food processor and blend until they reach the desired consistency.
2. Salsa
Marry two of your favorite Mexican dips in one bowl and you'll create the mouth-watering salsa guacamole. The tangy flavor from tomatillos and silky texture from avocado really elevate the dish, making it a joy to eat.
3. Sour Cream
Sour cream adds a little acidity which helps the fresh color of avocado last longer. Plus, it also makes the dip extra creamy, smooth, and more addictive. You can try adding roasted corn for a contrasting texture and vibrant color.
4. Mayo
A teaspoon of mayonnaise is perfect to amp up the creaminess of your guac. This dip is great on burgers or dolloped in a salad.
How to Make Homemade Guacamole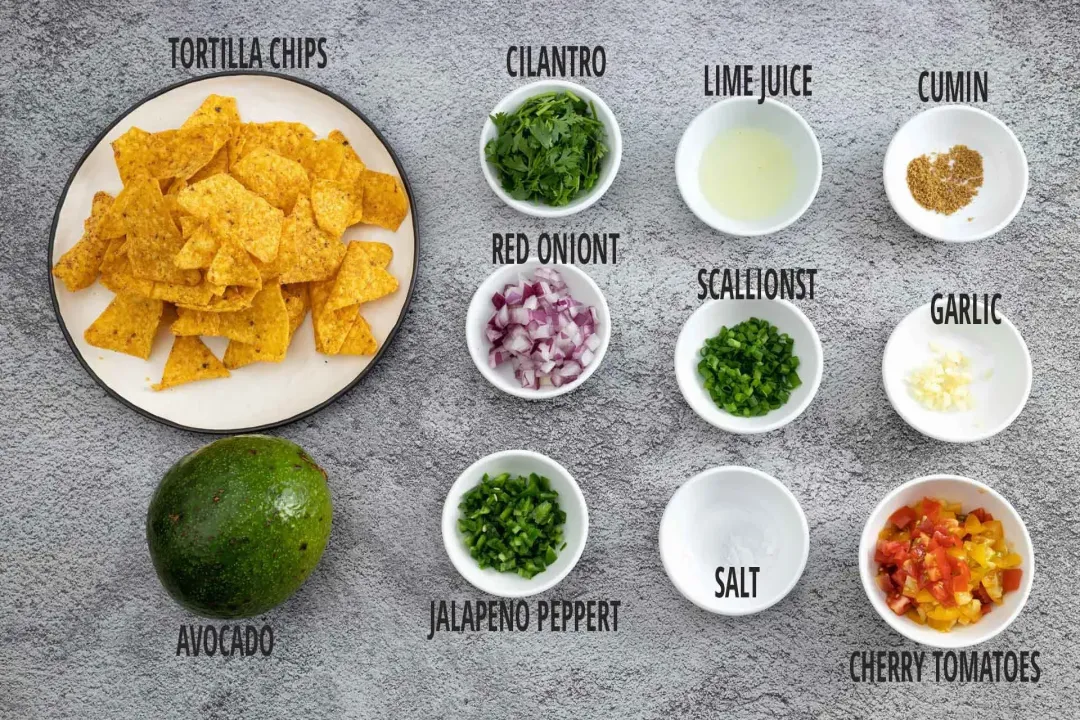 Step 1: Mash avocado
Add avocado, salt, cumin, and lime juice to a bowl. Use a fork to mash the mixture together until blended.
Step 2: Combine tomatoes, pepper, onion
Add tomatoes, jalapeno pepper, red onion, garlic, scallion, and cilantro. Fold until combined, being careful not to overmix the dip.
Step 3: Serve
Serve with tortilla chips.
Is It Okay To Eat Guacamole That Has Turned Brown?
This actually depends. If the guacamole has turned brown due to oxidation, then it's fine and should not make you sick. However, the flavor is nowhere near as nice as when it's still green. On the other hand, if the brown is due to a microbial or fungal invasion, then it's probably not safe to have a bite.
"So, how do you tell the difference between the two?", you might ask.
No need to worry or wonder. Fungus-invaded avocados can be identified right from the outlook, which means you steer clear of them long before you make your guacamole.
Avocados with microbial problems normally appear pale with brownish scars on their skin, resembling damage from fungus. Sometimes they come covered with webbed patterns or roundish blotches which rot to the inner fruit flesh, so there's no longer the fresh, green color.
Can You Make Guacamole Ahead Of Time?
Yes, but still – it's better to enjoy guacamole the same day you make it. Avocados will go brown quickly whenever they have been cut and kept for over a day, even under refrigeration. 
In case you have no other alternative but to leave leftovers to brown – don't fret, just scrape off the top darker layer and the remaining underneath should be green and edible.
How Long Does Guacamole Last?
Guacamole, containing avocado, turns brown quickly as a result of air exposure. You should keep the dish at room temperature for 2 hours maximum.
For longer storage, place plastic wrap directly on top of your guacamole to protect it from oxidation. The dip can last up to 3 days in the refrigerator.
Can You Freeze Guacamole?
Yes, you can. However, we wouldn't recommend it as the freezing and thawing process will change the texture. The liquid might separate from the mixture which affects the fresh and buttery taste of the dip.
If you do need to freeze some, you should put it in a bowl, along with some cut up lime slices or drops of lime juice on the surface. Then, wrap it tightly with plastic wrap. 
Otherwise, spread a thin layer of sour cream onto the smooth surface of the guacamole and cover it with plastic wrap before freezing it. Both methods help to slow oxidation.
What to Eat With Guacamole
Composed of avocado, diced onions, tomatoes, and cilantro, guacamole is both delicious and versatile. Here are just a few options to pair it with:.
1. Chips
There has been a longstanding courtship between guacamole and tortilla chips. Chips are starchy enough to support guacamole and salty enough to complement the creaminess of the dip.
2. Seafood
Roasted shrimp tastes amazing when paired with guacamole. Another way to enjoy this dip is to spread it directly on smoked salmon, then serve it with some rice or pasta for a filling and nutritious meal.
3. Vegetables
And you can forget about the fatty ranch and other sauces. Dip crunchy, cool veggies like carrots into guacamole for a delicious, healthy midday snack.If you are looking for other healthy snacks or light appetizers, our pico de gallo is a great option and works well with our guacamole.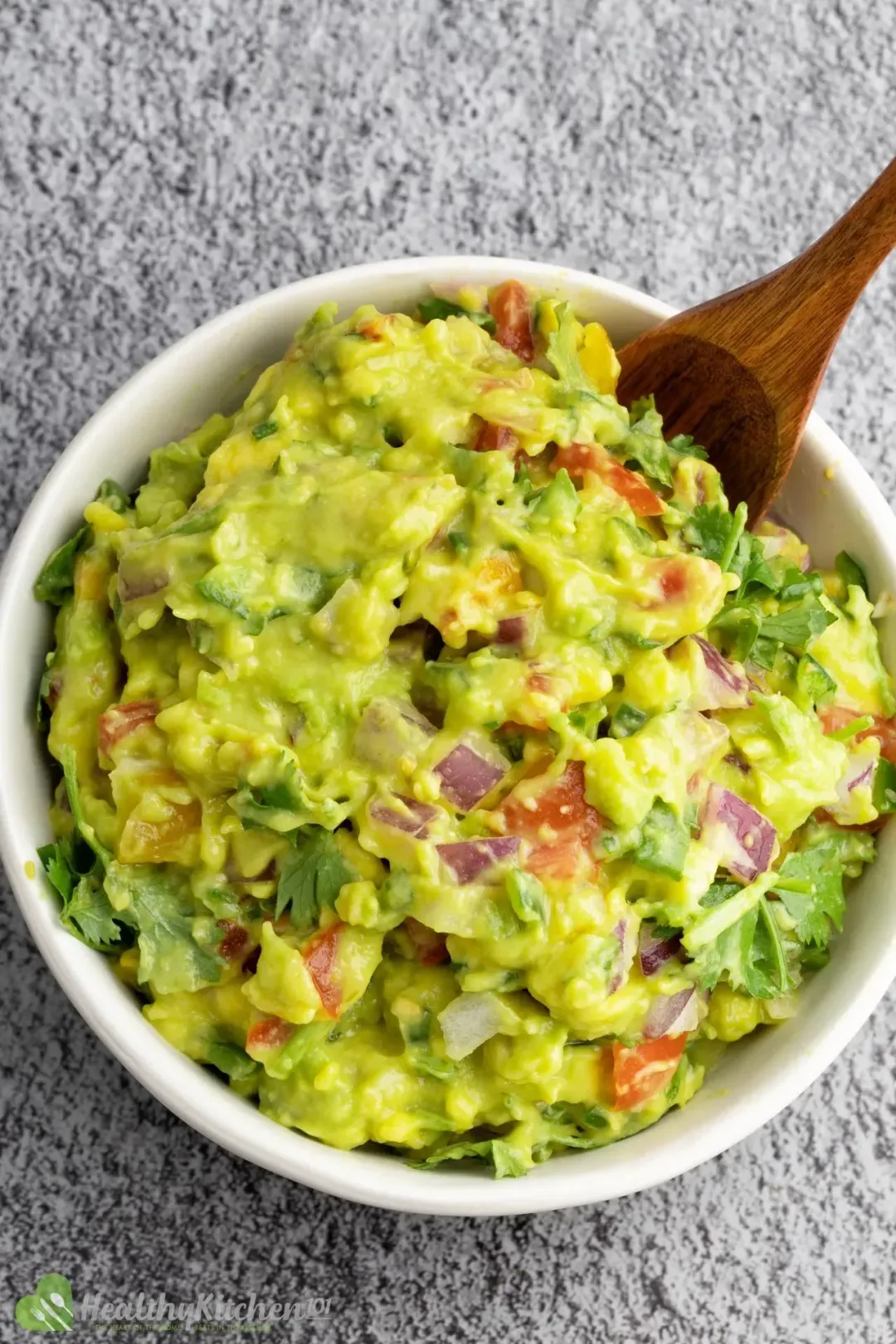 More Quick & Easy Related Recipes:
Guacamole
Guacamole recipes are popular because of their brilliant flavor, but also their simplicity and versatility. Our recipe has all the classic ingredients plus a couple of additions to elevate the flavor. Its creamy mouthfeel is punctuated by fresh crunchy vegetables. And the addition of garlic and lime brings it all together.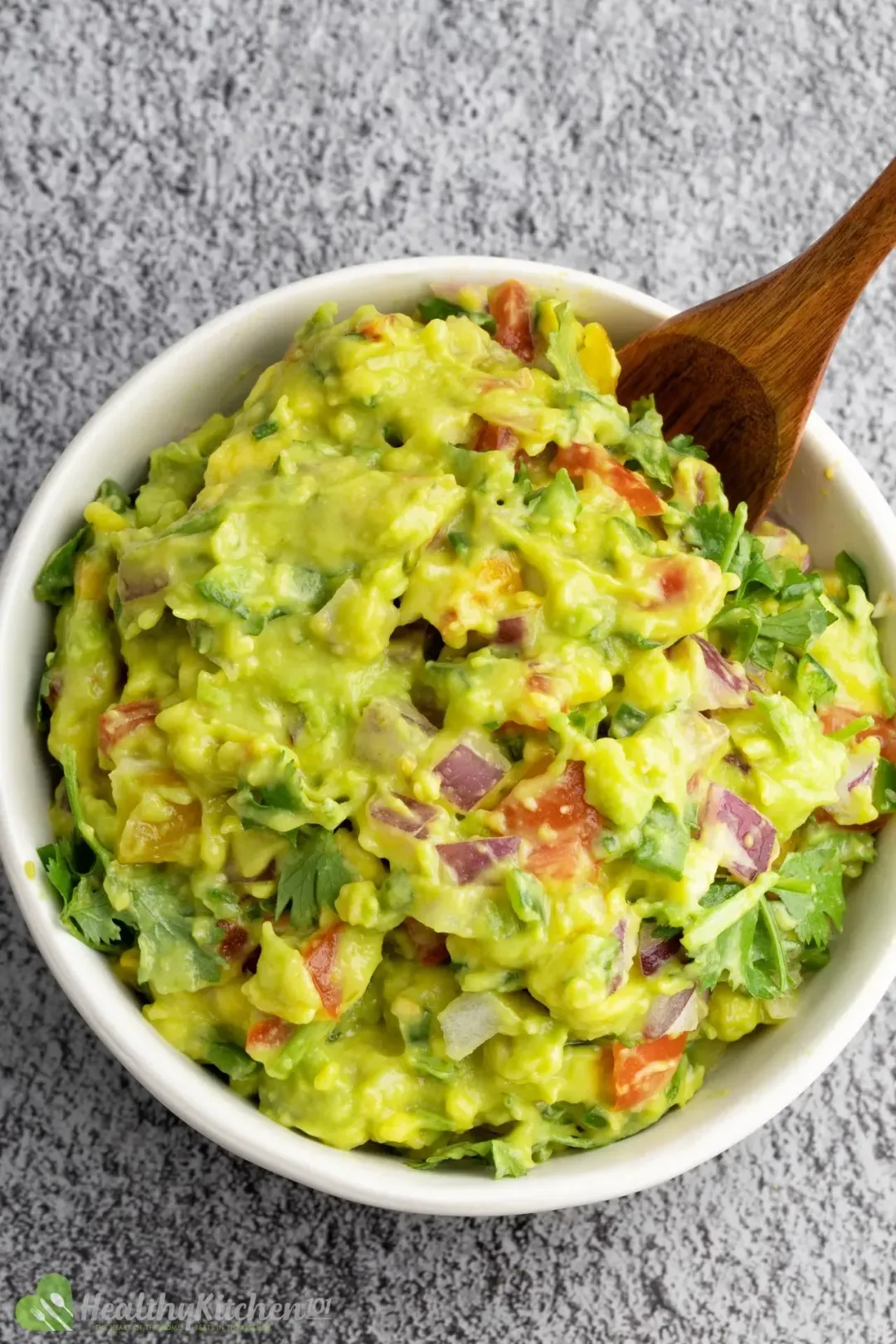 prep TIME

15 mins

total TIME

15 mins
COURSE

Salad, Side Dish

CUISINE

Latin American, Mexican

SERVINGS

CALORIES

251 kcal
INGREDIENTS
2 oz

cherry tomatoes

(chopped)

0.5 oz

jalapeno pepper

(chopped)

2 tbsp

scallions

(chopped)

2 tbsp

cilantro

(chopped)
INSTRUCTIONS
1
Add avocado, salt, cumin, and lime juice to a bowl. Use a fork to mash the mixture together until blended.
2
Add tomatoes, jalapeno pepper, red onion, garlic, scallion, and cilantro. Fold until combined, being careful not to overmix the dip.
3
Serve with tortilla chips.
NUTRITION
Nutrition Facts
Guacamole
Amount Per Serving (1 serving)
Calories 251
Calories from Fat 144
% Daily Value*
* Percent Daily Values are based on a 2000 calorie diet.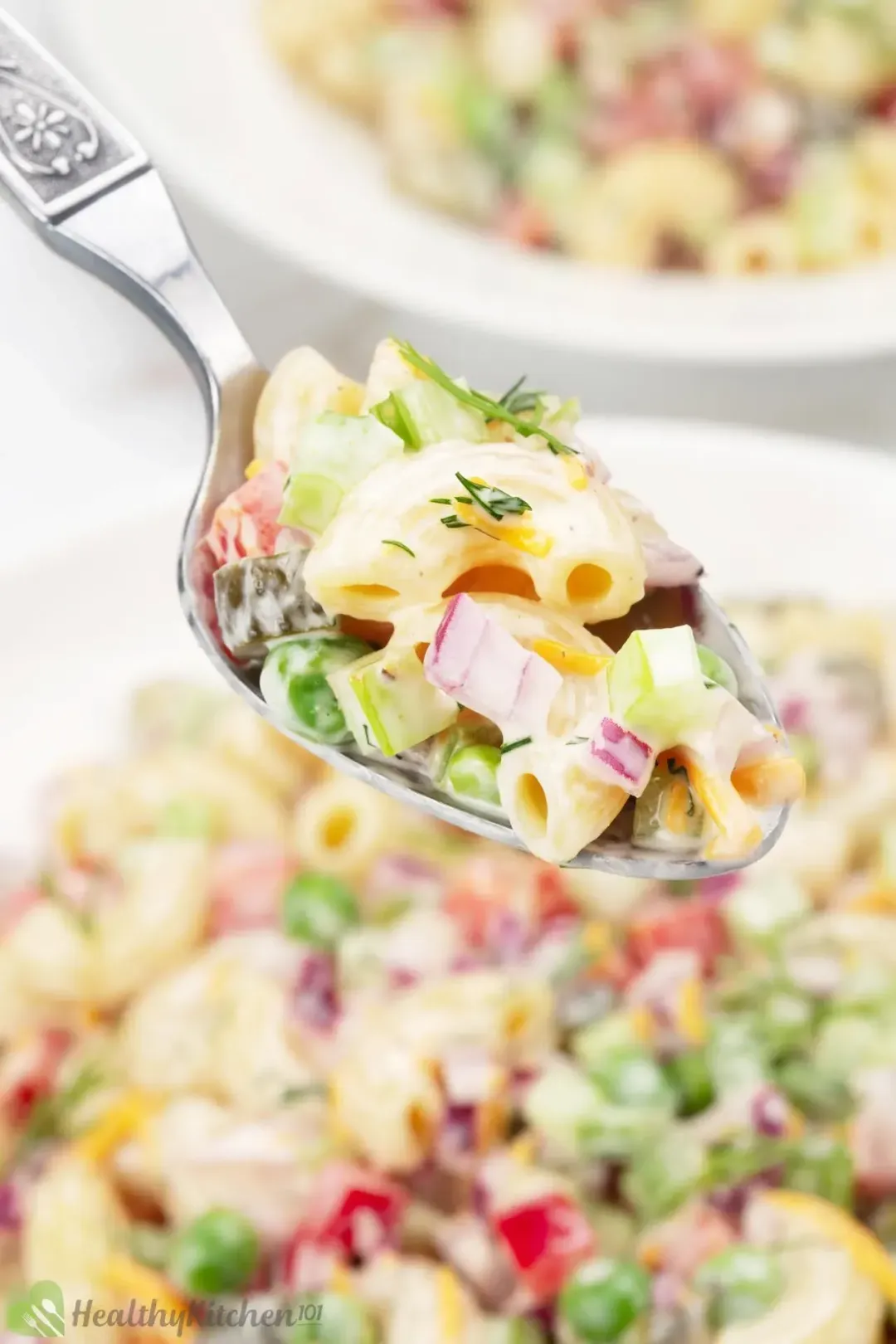 Previous Recipe
Macaroni Salad
Macaroni Salad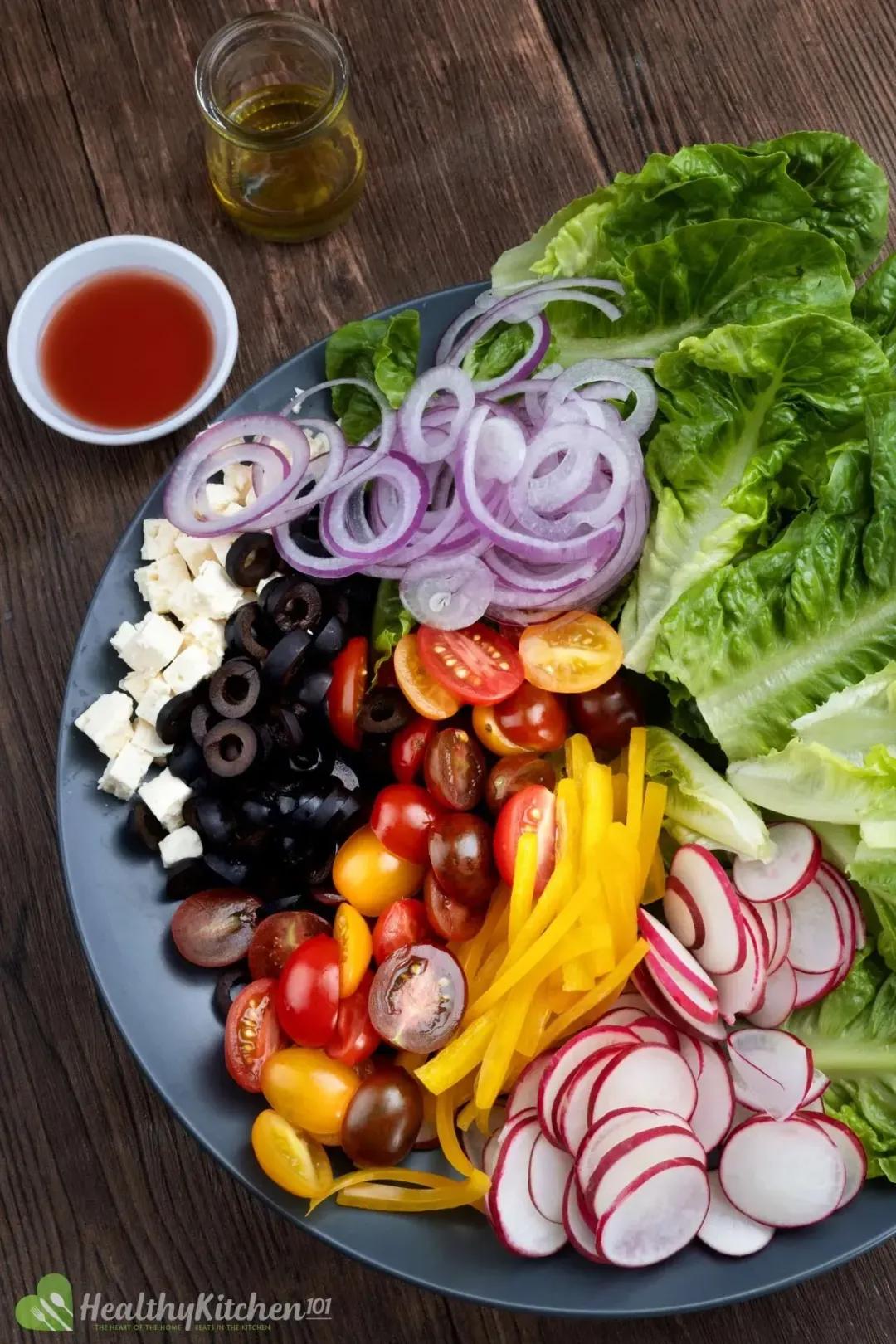 Greek Salad
Head Chef, Culinary Consultant
Tuyet Pham is an award-winning Saigonese chef who believes that joy is the secret ingredient to delicious food. At Healthy Recipes 101, Tuyet personally tests and simplifies every recipe, ensuring maximum flavor with minimal effort. With a background at prestigious French restaurants P'TI Saigon and Le Corto, Tuyet knows how to make every dish exceptional.
Writer, Author
Luna Regina is an accomplished writer and author who dedicates her career to empowering home cooks and making cooking effortless for everyone. She is the founder of HealthyKitchen101.com and HealthyRecipes101.com, where she works with her team to develop easy, nutritious recipes and help aspiring cooks choose the right kitchen appliances.
Nutrition Reviewer
Lizzie Streit is a Minneapolis-based dietitian and founder of It's a Veg World After All. She completed her MS in Human Nutrition from Drexel University, and is an expert in culinary nutrition, recipe development, and nutrition communications. Lizzie's philosophy is centered around making nutrition recommendations, and especially the advice to eat more vegetables, approachable and realistic. She is excited to be working with the team at Healthy Recipes 101 to ensure that their recipes are both nutritious and delicious.
Yum! I love how you serve it right inside the avocado itself. Clever!