You might be already familiar with orange roughy. Growing up, you may have had a few orange roughy recipes on your local restaurant's menu. Lately, however, this white fish has become a rare delicacy. Maybe its slow growth rate has something to do with it, taking a good 20 years before it begins to breed!
So, if you come across this reddish, spikey-finned deepwater fish, grab it while you can. In addition to an alluring mild taste that's not overpowering, you can't go wrong with orange roughy. As you'll discover below, you can broil, pan-fry, bake, or grill it and have an exceptional meal in 20 minutes.
This list of orange roughy recipes will take you from an amateur to a kitchen pro, even if you've never cooked this fish before. And we guarantee that your entire family will love them.
22 Easy and Delicious Orange Roughy Recipes for Easy Cooking Without a Fuss
1. Baked Orange Roughy
Seasoned with paprika, salt, and pepper, this straightforward recipe exhibits the grandeur of orange roughy. The white fish doesn't need heavy seasonings, and once brushed and baked with butter and spices, its mild flavor blossoms with rich undertones.
Cook in the oven until golden brown, and add a squeeze of lemon juice to serve.
Go to Recipe
2. Herbed Orange Roughy Recipe
To make this grilled orange roughy with herbs, dip fresh fish filets in a simple 7-ingredient seasoning. That's lemon juice, butter, dried thyme, salt, lemon zest, paprika, and garlic powder. After that, grill the fish over medium heat until it flakes easily.
The result is a tender, clean-tasting orange roughy that you can pair with heavier-seasoned dishes.
Go to Recipe
3. Air Fryer Orange Roughy
Sometimes you want to do less work in the kitchen. With this recipe, you do less for more flavor in a record seven minutes. Seasonings include garlic and onion powders, black pepper, thyme, and a drizzle of lemon juice.
The massive flavors will make anyone think this fish took hours to prepare.
Go to Recipe
4. Mediterranean Baked Orange Roughy
Cozy pasta, tender white fish, and a dish that tastes like the sea? These are some of the reasons this recipe is popular. Once the sauce is ready, spoon it over the fish in a baking dish and bake until the filets flake easily.
Because this recipe uses frozen fish filets, you won't have to worry about thawing them overnight.
Go to Recipe
5. Orange Roughy Parmesan
No one is immune to the charms of parmesan. Combined with mayonnaise, Tabasco sauce, butter, lemon juice, and green onions, it creates a palate of complex flavors from savory to bitter. Simply spread the mixture onto the filets and broil for 7 - 9 minutes.
We recommend a side of roasted potatoes to complete this orange roughy parmesan.
Go to Recipe
6. Broiled Orange Roughy
Only a few steps and ingredients are involved in this recipe. The idea of Tabasco sauce as part of the coating adds a touch of genius to the dish. Each filet is then coated with breadcrumbs and broiled to get tender filets that are crispy yet juicy in the center.
Once ready, serve with roasted potatoes or potatoes done your favorite way.
Go to Recipe
7. Orange Roughy with Lemon, Garlic and Basil
There couldn't be a better trio to enrich the flavors of white fish. The trick is to marinate the filets in a ziplock bag for up to 4 hours (omit lemon juice.) By the time you bake the orange roughy, it'll be oozing fresh citrus aromas rich with buttery flavors.
Cooking fish this way preserves its freshness and allows you to switch up the flavors with other herbs you already have.
Go to Recipe
8. Poached Orange Roughy with Tomato Herb Sauce
The poaching method is excellent for two reasons: 1) It's quick, and 2) It's oil-free. The bonus in this recipe is that you use the leftover poaching water to make a succulent tomato sauce that wouldn't otherwise be as flavorful and teeming with seafood aromas.
Follow this recipe to the tee, and you'll be done in 45 minutes.
Go to Recipe
9. Pan-fried Orange Roughy with Mustard Miso Butter Sauce
We love an easy, pan-fried orange roughy, but the sauce is what essentially makes this recipe. A lineup of zesty condiments backs the filets, including Dijon mustard, white miso, rice vinegar, mirin, soy sauce, smoked paprika, and lime juice.
Coat each filet with flour, fry, and serve with the above sauce (with butter.)
Go to Recipe
10. Dill Parmesan Crusted Orange Roughy
Using herbs like sage, parsley, or dill gives orange roughy an ambrosial, herb-crusted edge. This recipe includes a tangy mayonnaise sauce with mustard, orange, and lemon juices to help coat the filets. The last and perhaps most tasty addition is parmesan cheese, which gives the fish a crisp and brown-baked finish.
Go to Recipe
11. Crispy Baked Orange Roughy
If you love crispy textures, you'll cherish this baked orange roughy. The mixture of corn flake crumbs and Italian seasoning gives the fish a crunchiness and richly savory flavor. And with added mayonnaise, you've got big, beautiful flavors on your plate.
Some recommend serving this dish with sautéd vegetables like onions and peppers for a light accompaniment.
Go to Recipe
12. Blackened Orange Roughy
This seared orange roughy is best made with a cast iron skillet, which ensures a successful and even browning on the surface of the fish. You'll also need the appropriate spices, including paprika, black pepper, and cumin, to achieve deliciously blackened filets.
Not to mention how irresistibly buttery, garlicky, and zesty the final result is.
Go to Recipe
13. Citrusy Baked Orange Roughy In Foil Packets
If this dish had a second name, it would be 'versatile.' The recipe calls for orange roughy baked in foil paper, but you can grill it if you prefer. Either method steams the fish and preserves its moisture, which is what you want by the end of the cook:
Lemon, lime, cilantro, and jalapeño-seasoned filets that are incredibly juicy.
Go to Recipe
14. Breaded Orange Roughy Recipe
Did you know panko, the light and flaky Japanese breadcrumb, absorbs less fat than regular breadcrumbs?
This recipe combines parmesan cheese with panko and breadcrumbs for a rich, gooey layer and crispy exterior. The fish is dipped in flour, egg, and then the breadcrumb mixture before being pan-fried to a golden color. The result is an oh-so-delicious fish served with a small portion of mixed greens.
Go to Recipe
15. Garlic Parmesan Orange Roughy
Garlic and parmesan are a dynamic duo that gives an exceptional kick to any dish, and when smothered onto white fish, it becomes the perfect trio. This recipe features a Dijon mustard mayonnaise blend that gives orange roughy a slight creaminess on its exterior. And if you enjoy lemon and butter, you'll have a ball digging into these zesty filets.
Be warned that one bite will get you hooked instantly, so bring a hearty appetite to the table.
Go to Recipe
16. Orange Roughy Fish Fillet
Tuck into these juicy fish fillets cooked three ways. You can pan-fry, bake, or broil the orange roughy all in ten minutes. Ingredients remain the same for whichever method you choose, featuring lemon pepper, garlic, butter, lemon juice, and zest.
Because it's so versatile, quick, and simple, this recipe is great for casual entertaining.
Go to Recipe
17. Easy Grilled Orange Roughy Recipe
If you're searching for perfection, you've struck gold with this recipe. Few dishes live up to this basic white fish formula that requires only salt, pepper, lemon juice, lemon zest, and dill. We're confident that anyone who loves fish, pescatarian or not, will enjoy this grilled rendition.
Serve with mango salsa, long-grain rice, or grilled veggies.
Go to Recipe
18. Lime and Herb Orange Roughy
This recipe is the secret to getting gloriously herbaceous orange roughy. Lime juice, zest, pepper, and paprika compliment the orange roughy with a tang that'll leave you addicted. Cook on a grill or grilling pan to seal those bright flavors with a char.
This recipe is so adaptable you can swap in any white fish, and it'll still turn out spectacular.
Go to Recipe
19. Simple Orange Roughy Recipe
Creamy, citrusy, and teeming with seafood essence, this dish makes the perfect protein-packed meal. Everything is cooked on the stovetop, starting with the filets and finishing with a buttery sauce drizzled over them. The sauce adds a comforting element, and you'll soon be gorging on spoonfuls.
A quick garnish of parsley and lemon slices takes this dish to the next level.
Go to Recipe
20. Grilled Orange Roughy with Blueberry Mango Salsa
This grilled orange roughy is an excellent addition to outdoor BBQ parties. It requires only taco seasoning and lime juice to take it from bare to overflowing with flavor, plus it's cooked and ready in approximately six minutes.
The last and perfect addition to the fish is a refreshing blueberry mango salsa with cucumbers, jalapeño, cilantro, and lime juice for added zest.
Go to Recipe
21. Orange Roughy in Garlic Butter
This dish is a wonder for a recipe hatched on the spot using only ingredients at hand. A mix of garlic, butter, and white wine mimics a beurre blanc sauce that enriches the fish. Once baked, you get tender white fish with a luscious and creamy layer.
The ease and convenience of this recipe set it up to become a weekly favorite.
Go to Recipe
22. Orange Roughy on Rice with Thai-Spiced Coconut Sauce
This spice-heavy recipe is the perfect way to showcase orange roughy. The filets are flour-coated, then fried until golden, and finally accompanied by a coconut milk curry flavored with fish sauce. Prepare to be pierced with seafood curry aromas that'll whet your appetite instantly.
Although it thrives alone, steamed rice is the perfect pairing for this dish as it will absorb the curry flavors perfectly.
Go to Recipe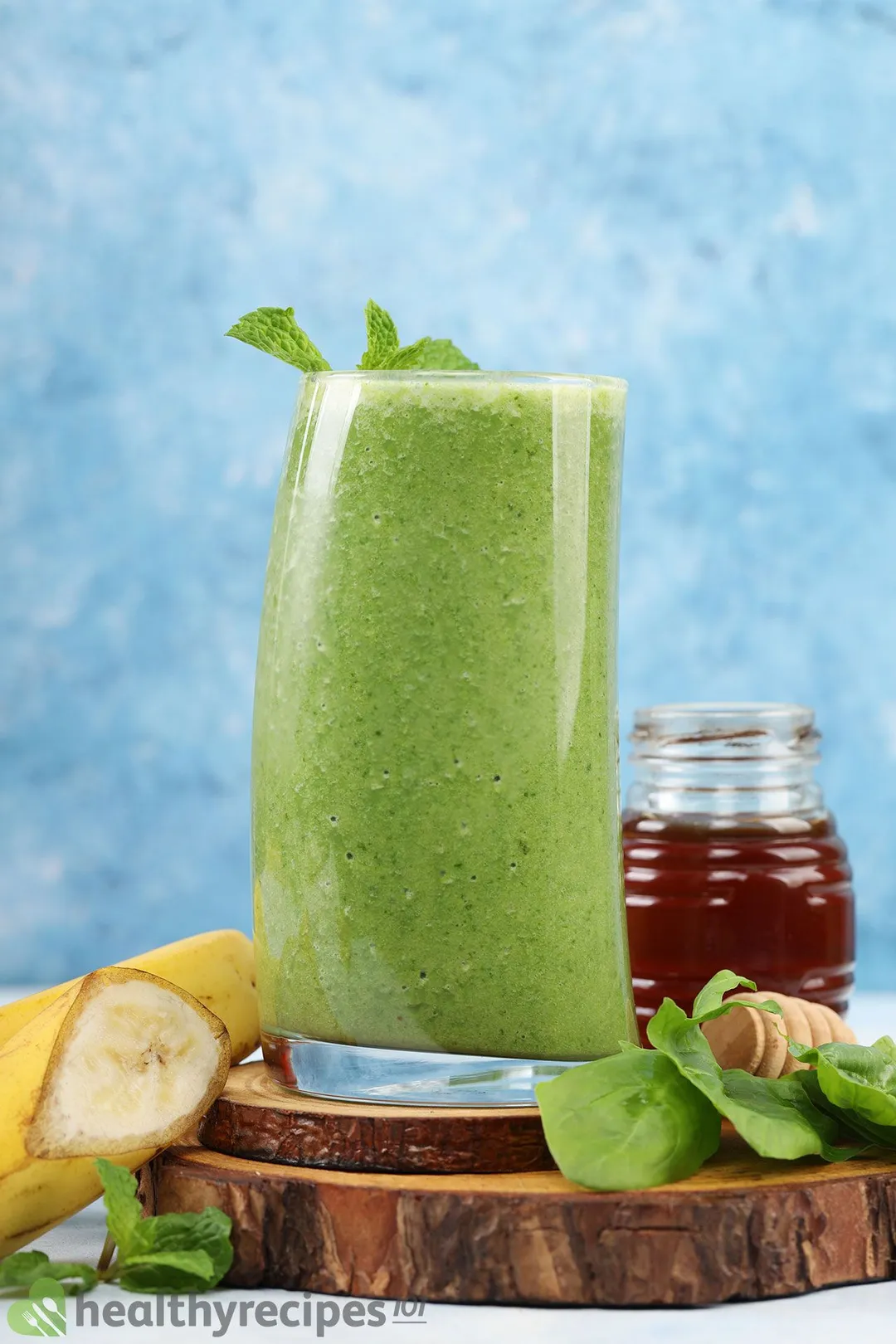 Previous Recipe
Frozen Spinach Recipes
Frozen Spinach Recipes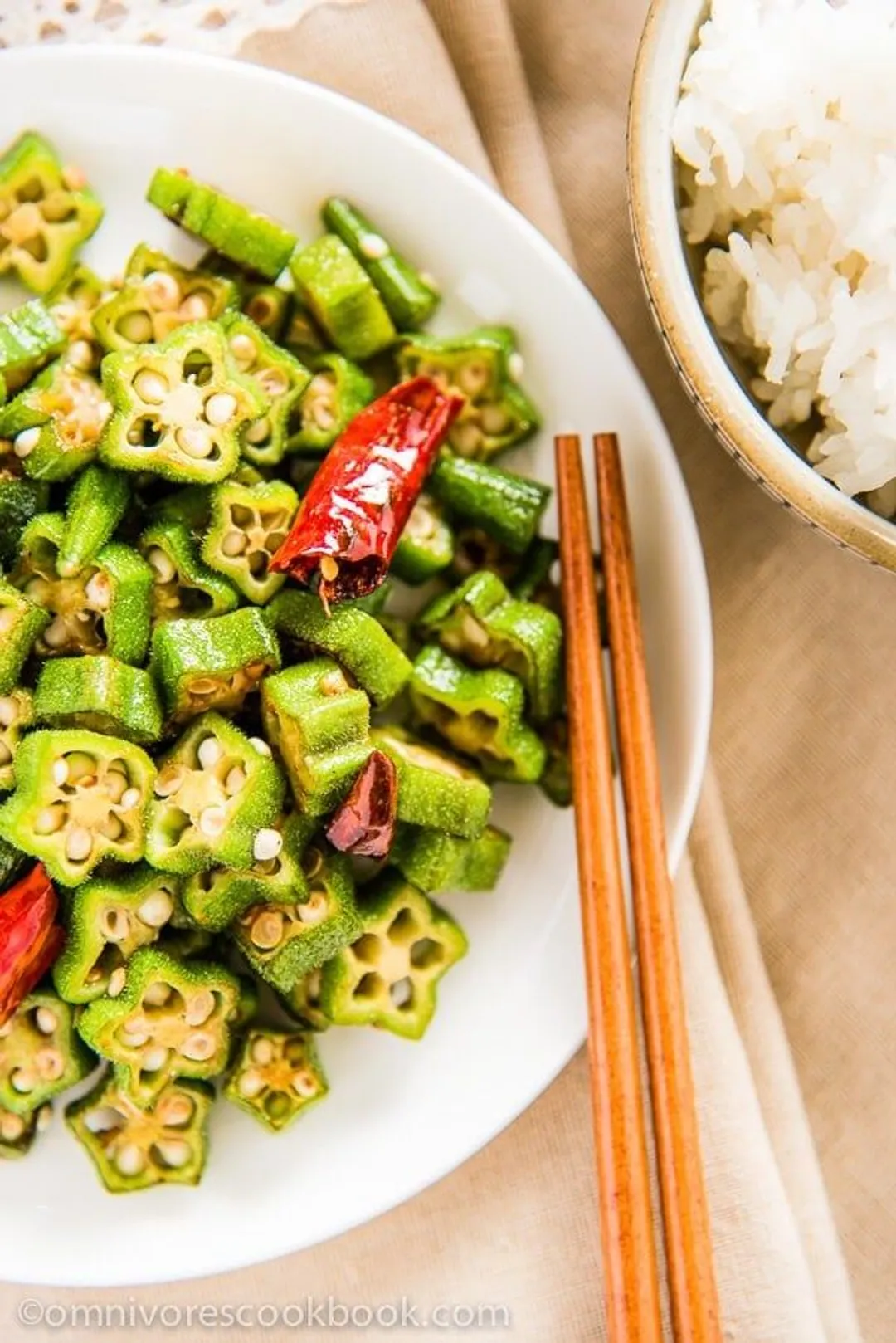 Okra Recipes
Writer, Author
Luna Regina is an accomplished writer and author who dedicates her career to empowering home cooks and making cooking effortless for everyone. She is the founder of HealthyKitchen101.com and HealthyRecipes101.com, where she works with her team to develop easy, nutritious recipes and help aspiring cooks choose the right kitchen appliances.
Comments/ Reviews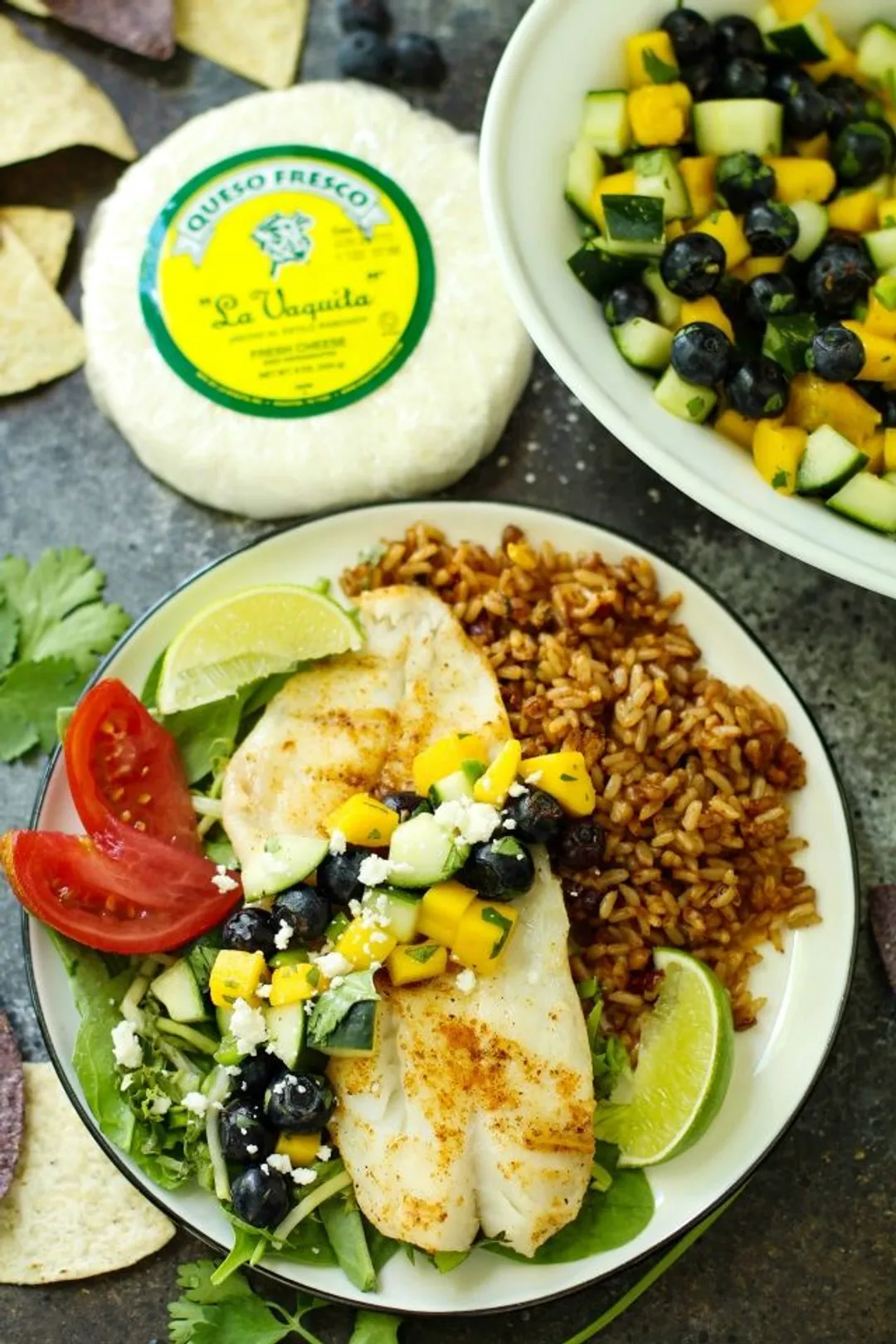 These recipes offers a variety of delicious and healthy ways to prepare this versatile fish.