These healthy casserole recipes will be your best friend on those hectic days.

—
Seriously, who doesn't like to sit back, relax, and let the oven do the actual work? Not us, nor our Southern grandmas! Thanks to the revolutionary casserole, we can better keep a tight control of the kitchen quandary.
And very soon, you can too. These healthy casserole recipes are simple, convenient dishes to ease the cooking experience.
Even better, all your non-effort will translate to heaps of flavor, stuffed bellies, and no leftovers. Before you know it, you'll be churning out casseroles in batches for breakfasts and get-togethers.
So, are you ready to explore the tempting world of casseroles? Great! See if you can resist cooking up an ultra-creamy dish with golden crumb toppings for dinner tonight.
But First, What Is A Casserole?
To be fair, the definition of a casserole is pretty vague. It counts as a casserole if it's baked in a dish, whether a 9×13-inch pyrex glass or an oblong-shaped ceramic pan.
The process of creating a casserole dish typically requires that you assemble ingredients in a pan, add a sauce, and then bake. However, some casserole dishes can be cooked on the stovetop. But that's quite the departure from the typical definition, in our opinion, which is why you find that most stovetop casseroles are a derivative of their oven-baked classics. Believe it or not, they're usually just as tasty!
What Goes Into A Casserole?
As if to counter the fuzzy concept of a casserole, its main ingredients are pretty clear cut and defined. I mean, what's a casserole without a sauce? And what are you typically covering in sauce, if not meat, vegetables, or a starchy element? Then, of course, there's the ooeey-gooey effect that has become much sought-after in every casserole dish with the addition of cheese.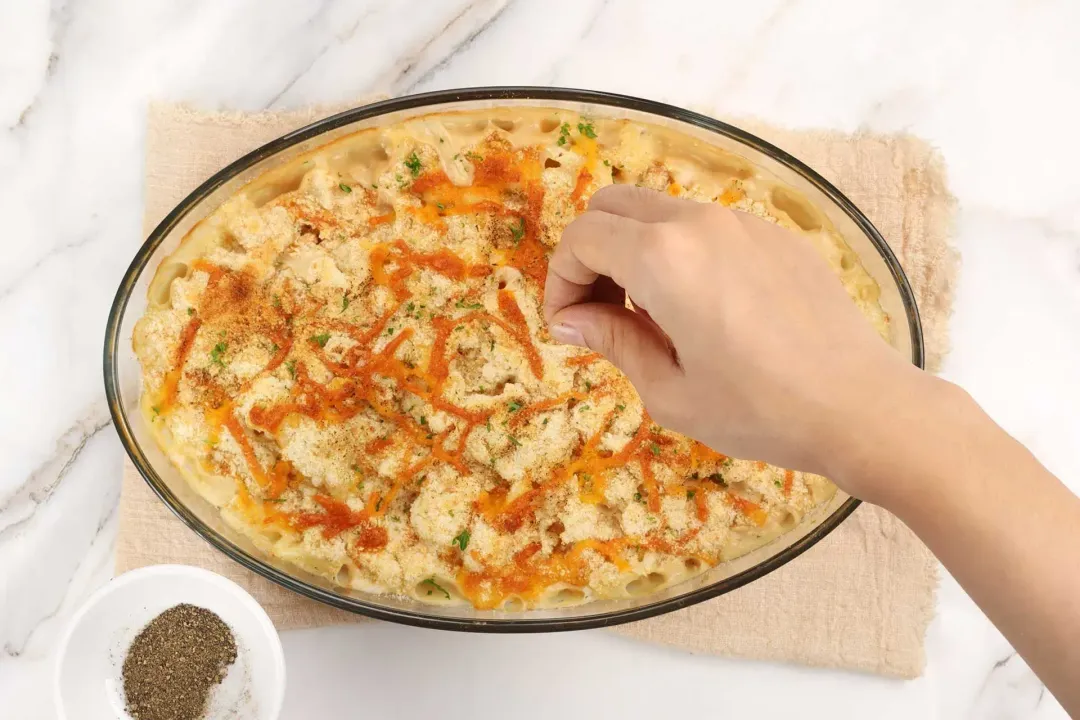 In essence, it all boils down to a few pantry staples when you want to make a classic casserole from scratch.
Canned Foods: Love them or hate them; canned foods are a casserole's best friends. They practically brought the dish into existence. Be it canned pasta sauce, tuna, olives, or corn kernels; they help maintain the "dump and cook" process that makes casseroles easy and convenient.
Of course, it's up to you if you wish to use fresh ingredients instead. But keep these friends cozied up somewhere in your pantry, and they'll bail you out when life gets busy!
Frozen Vegetables: We get it. Casseroles seem to employ everything we've been warned against. But is it true that frozen veggies are a no-no? No — thankfully, no.
Despite a common misconception, you don't have to worry about lost nutrients with frozen vegetables. The opposite is true.
The freezing process captures the nutrients while the produce is ripe and fresh. So the vegetables (and fruits) retain their nutrients, and by the time you enjoy them, which is hopefully within six months, they're still in their prime.
So, fresh is good but isn't always better. Don't be afraid to stock up on those vegetables.
Chop them fresh, pack them into Ziploc bags, and store them in the freezer. You'll recover half your cook time back when you prepare your next casserole.
Meat: You can dump any type of meat into a casserole. Ham, bacon, ground beef, turkey, or whatever's left over. Whichever meat you choose, it will be succulent and covered in a delicious sauce by the time it's done.
Grains and Starches: You'll need something substantial to bind together the sauce and vegetables, so rice, pasta, or potatoes are all perfect. Sometimes you won't even need them. As you'll soon see, plain vegetable casseroles are a wonderful thing.
Cheese: Cheese and dairy give casseroles that much-loved thick and gooey texture. Keep some eggs, heavy cream, milk, butter, and cheese around for achieving a mushy, melted effect with an irresistible taste.
With that, here are some crave-worthy comfort dishes to share with your loved ones.
No Need to Wing It. Chicken Casserole Recipes
There's no guesswork here; these chicken casserole recipes will guide you through each step to produce a carefully made dish. So, whether you use fresh poultry or last night's rotisserie chicken pieces, you're going to love the results!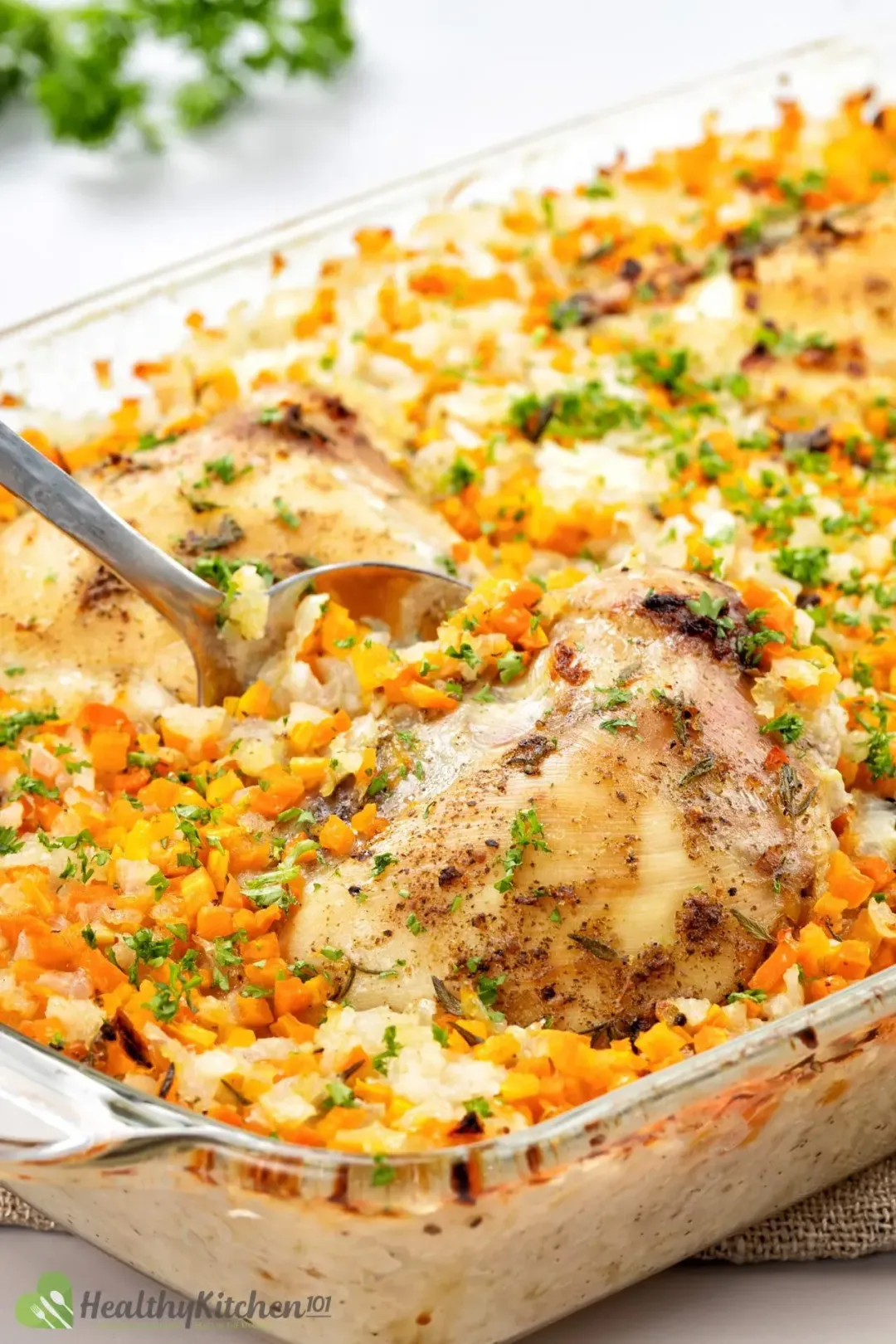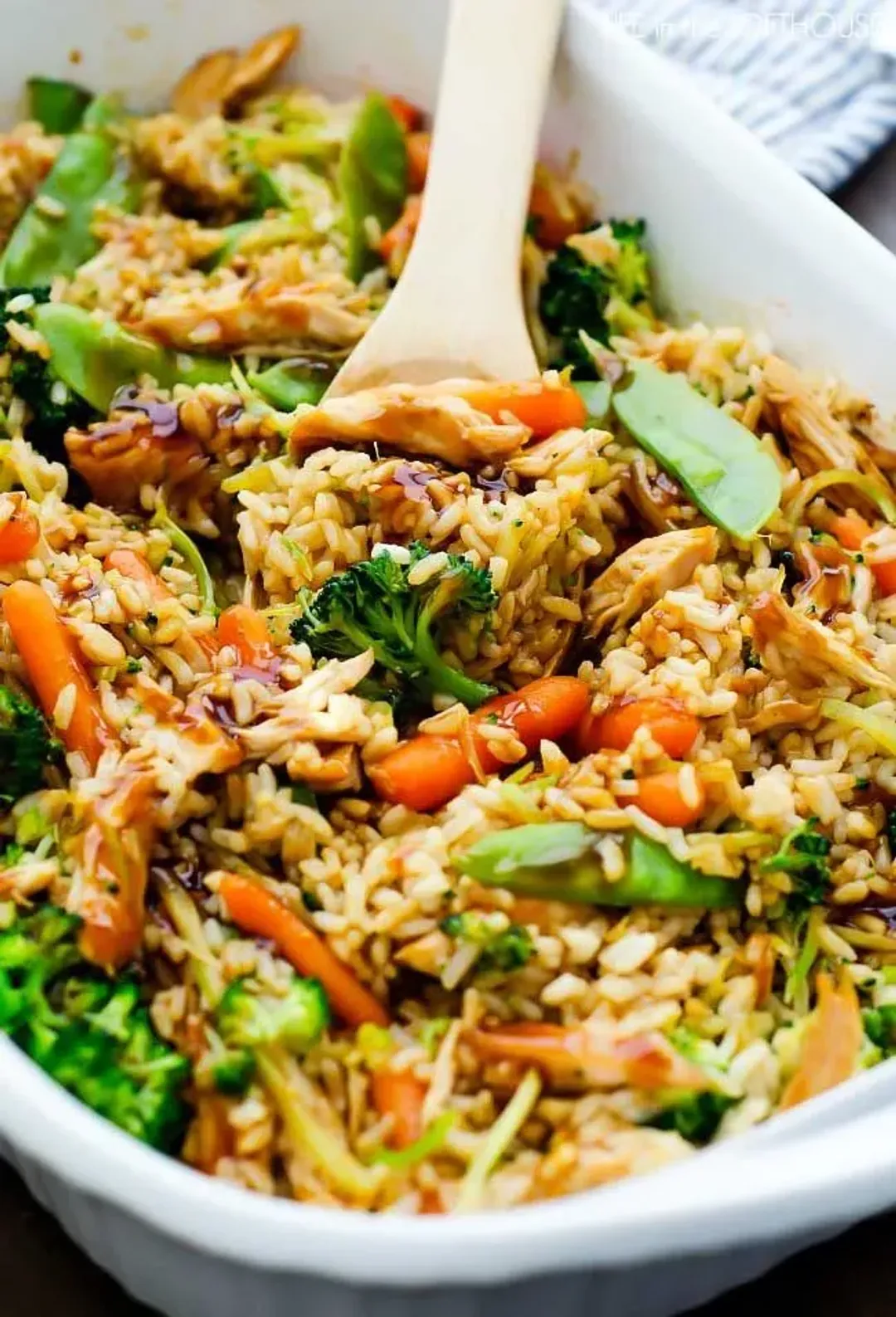 Go-Tos for Gatherings: Ground Beef Casserole Recipes
Ground beef is among our favorite go-to ingredients for casseroles. With its abundance of natural fats it's the perfect meat for adding succulence. Plus, most ground beef casserole recipes are ideal for creating low-budget meals and excellent for replacing more expensive casserole meats like turkey. Thankfully, the results are just as tasty.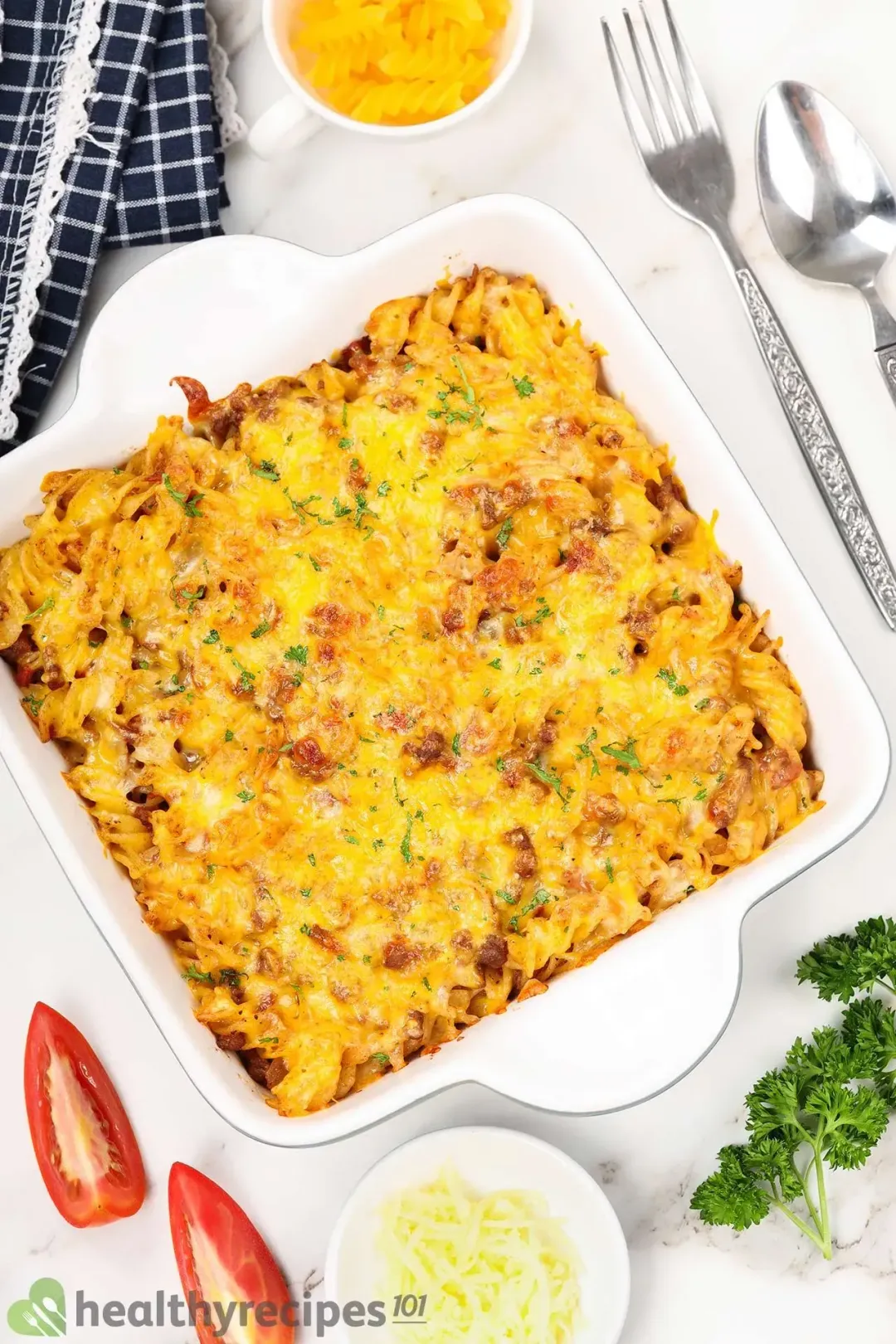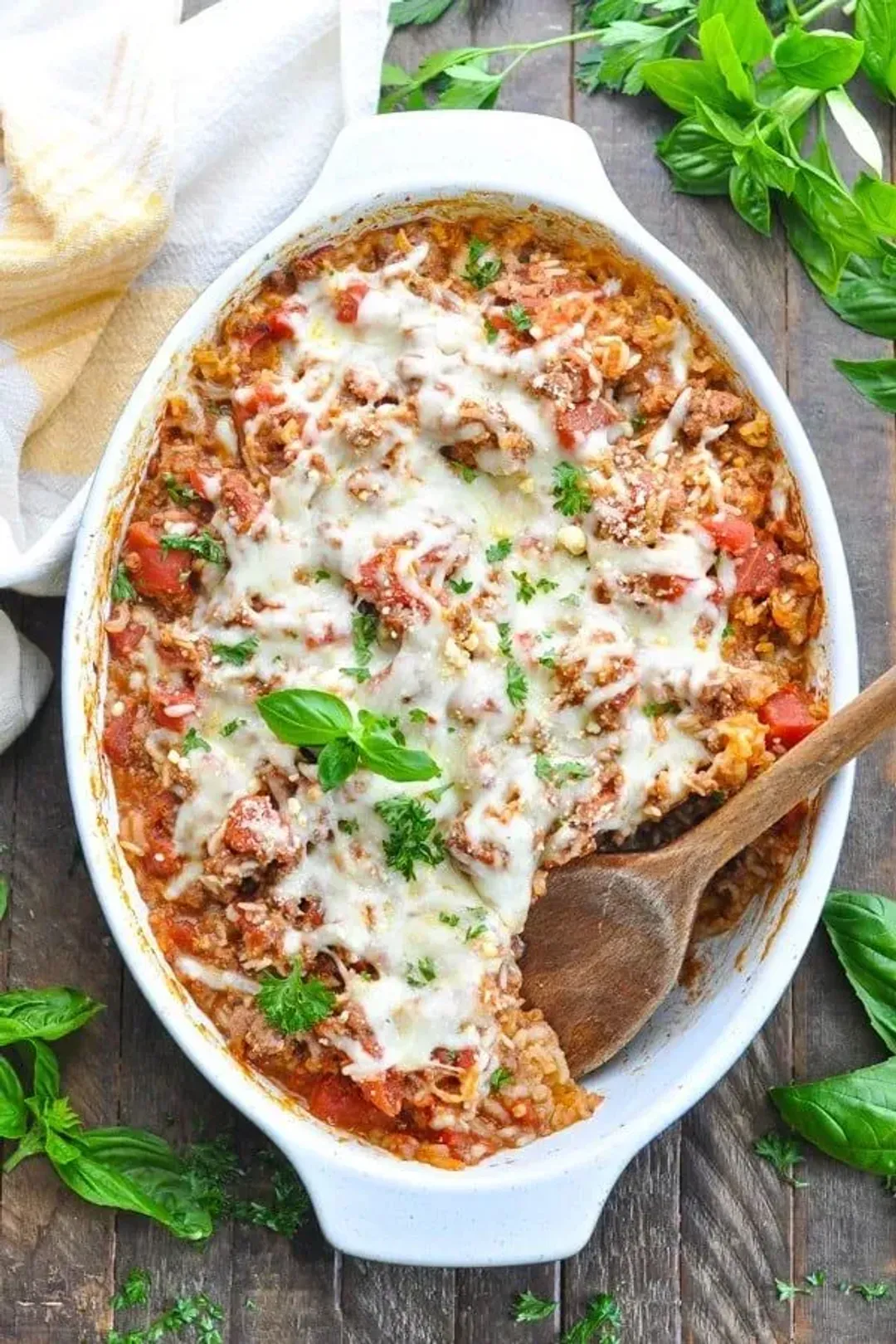 All Love, No Beef: Squash Casserole Recipes
Another irrefutable attribute of casseroles is how they effortlessly convert bland vegetables into mouthwatering specialties. The following squash casserole recipes will show you how to do that whether you use winter or summer squash.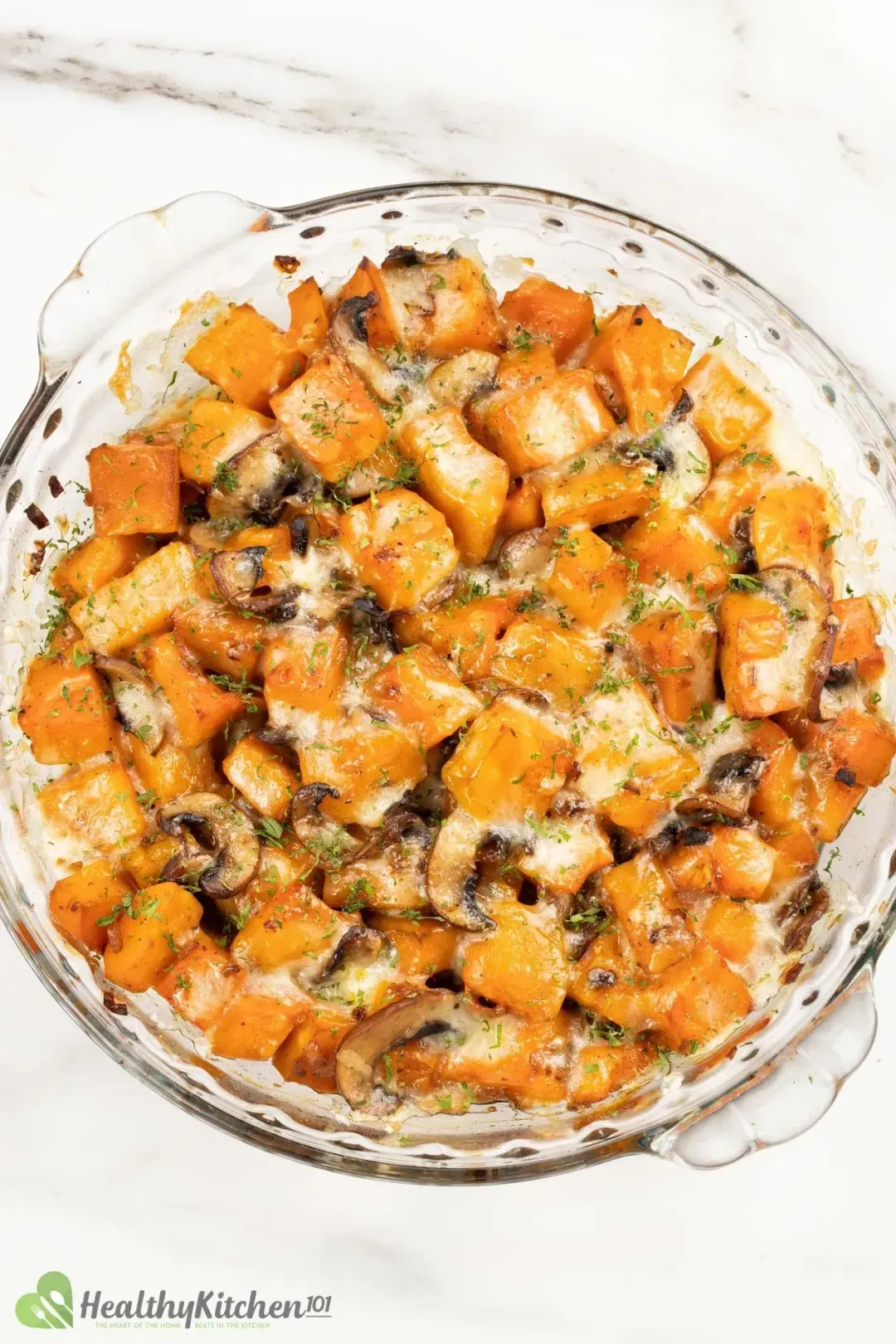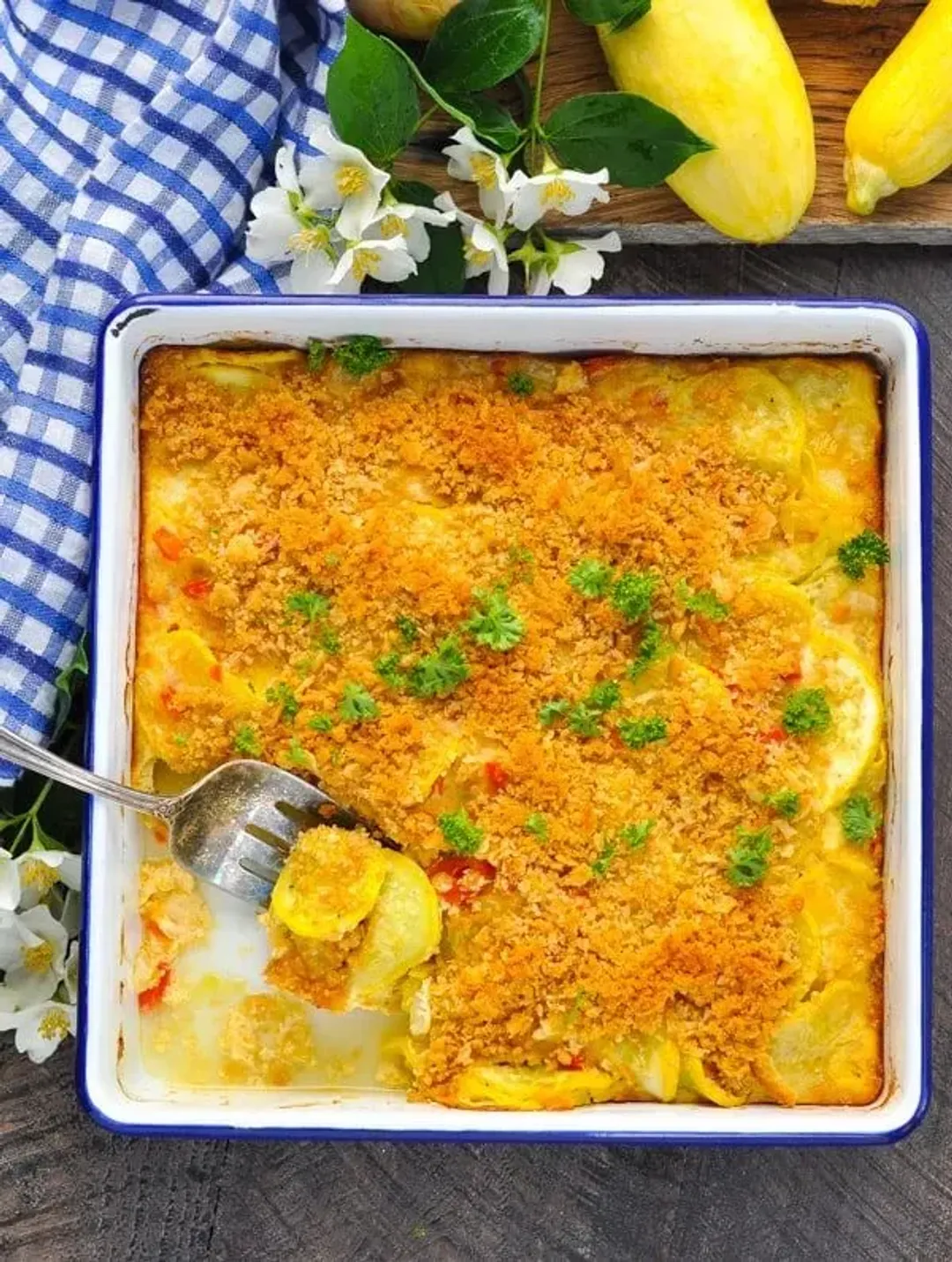 Rise and Shine! Breakfast Casserole Recipes
Breakfast casserole recipes are a much-needed innovation. They can include bacon, eggs, cheese, and potatoes in one flavorful bite! Plus, you can wake up to a premade casserole that simply needs reheating or leave one cooking in the oven while you prepare for the day. So while most love these recipes for their fabulous flavors, you can note their convenience too.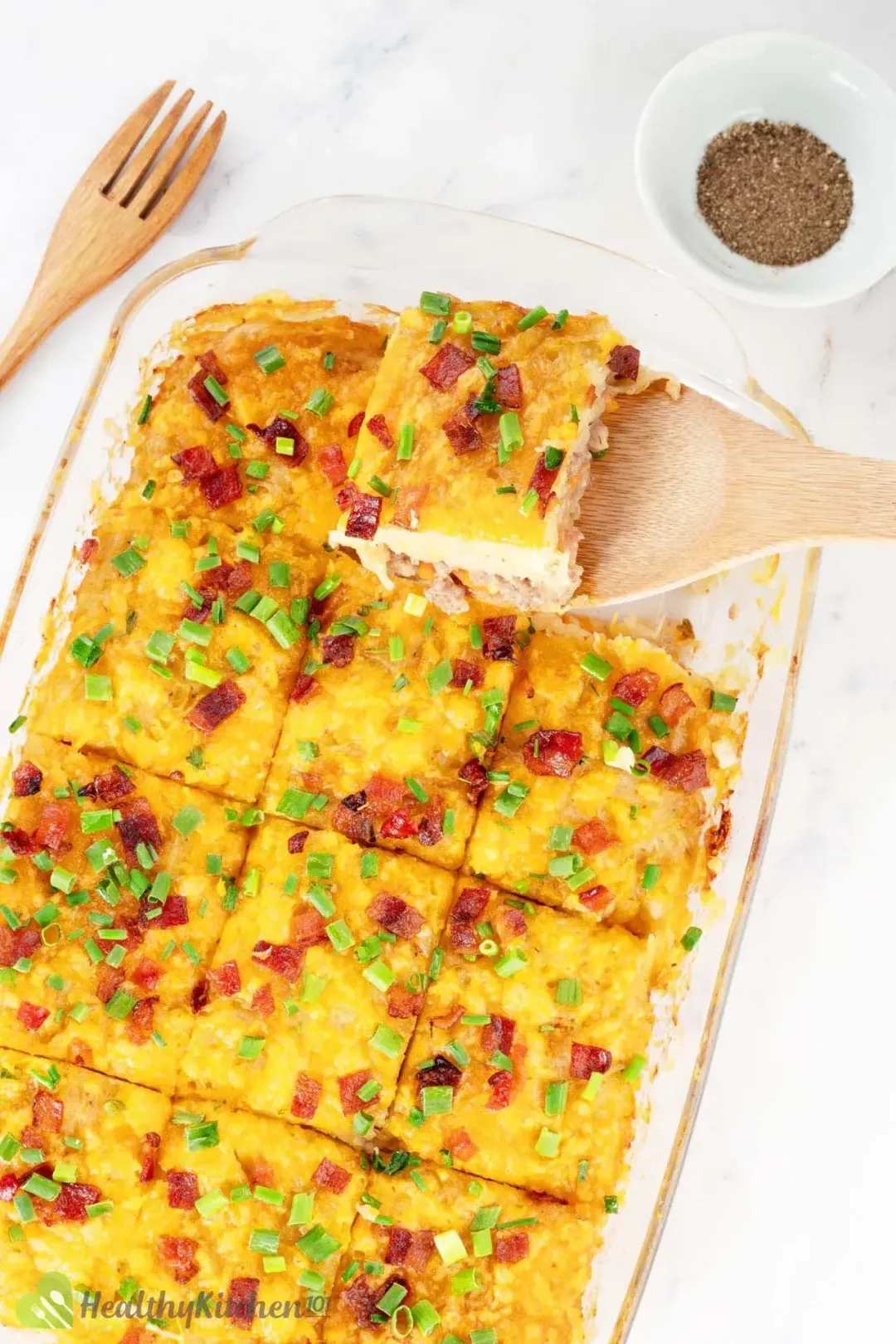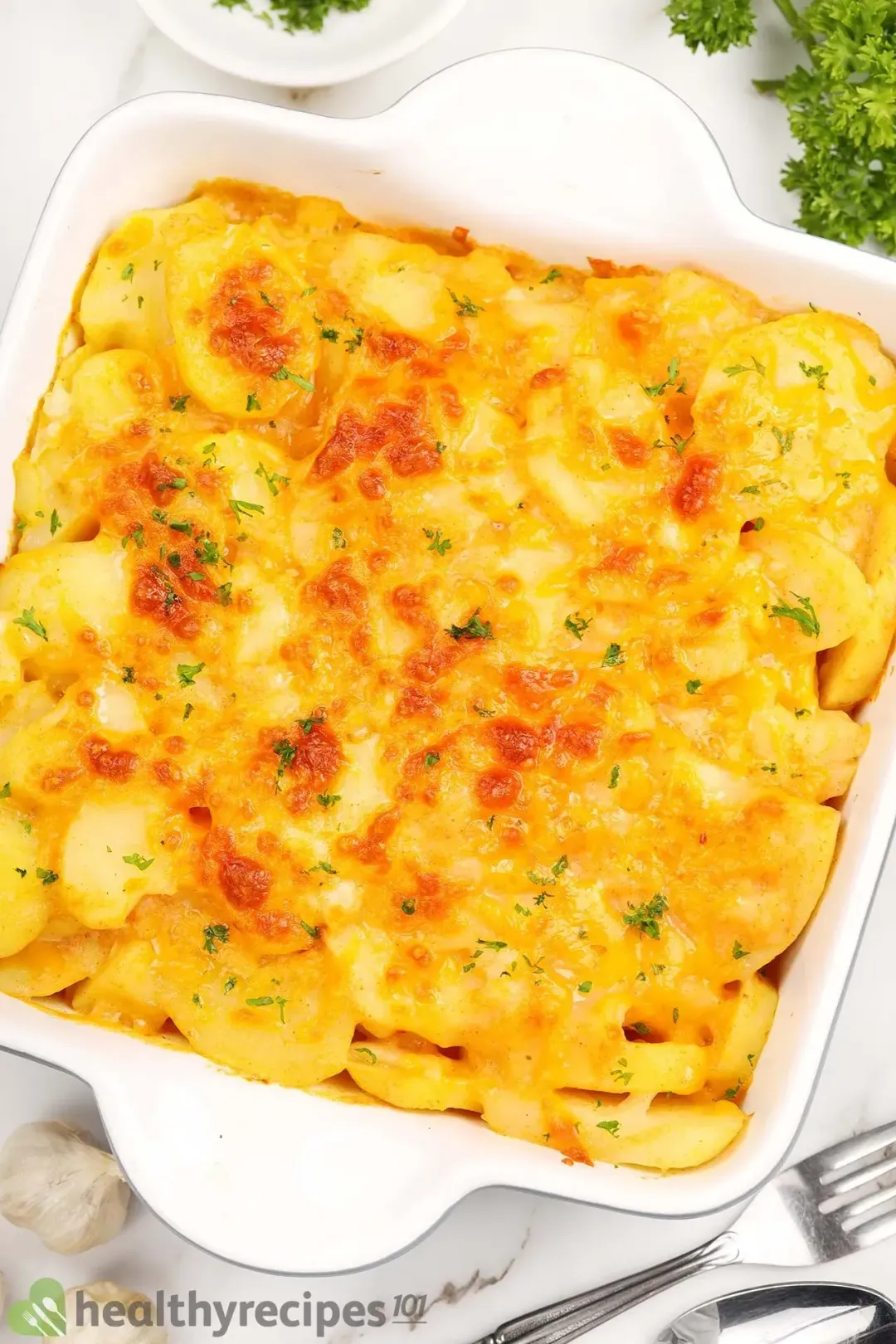 Keep It Classy: Tuna Noodle Casserole Recipes
These tuna noodle casserole recipes will help you whip up nostalgic meals. Dishes you'll love and relish not only for their classic flavors but for the memories they evoke. Like grandma prying open a can of cream of mushroom soup, which, thankfully, you can now prepare at home and do away with any nasty additives for a much healthier casserole (sorry grandma!)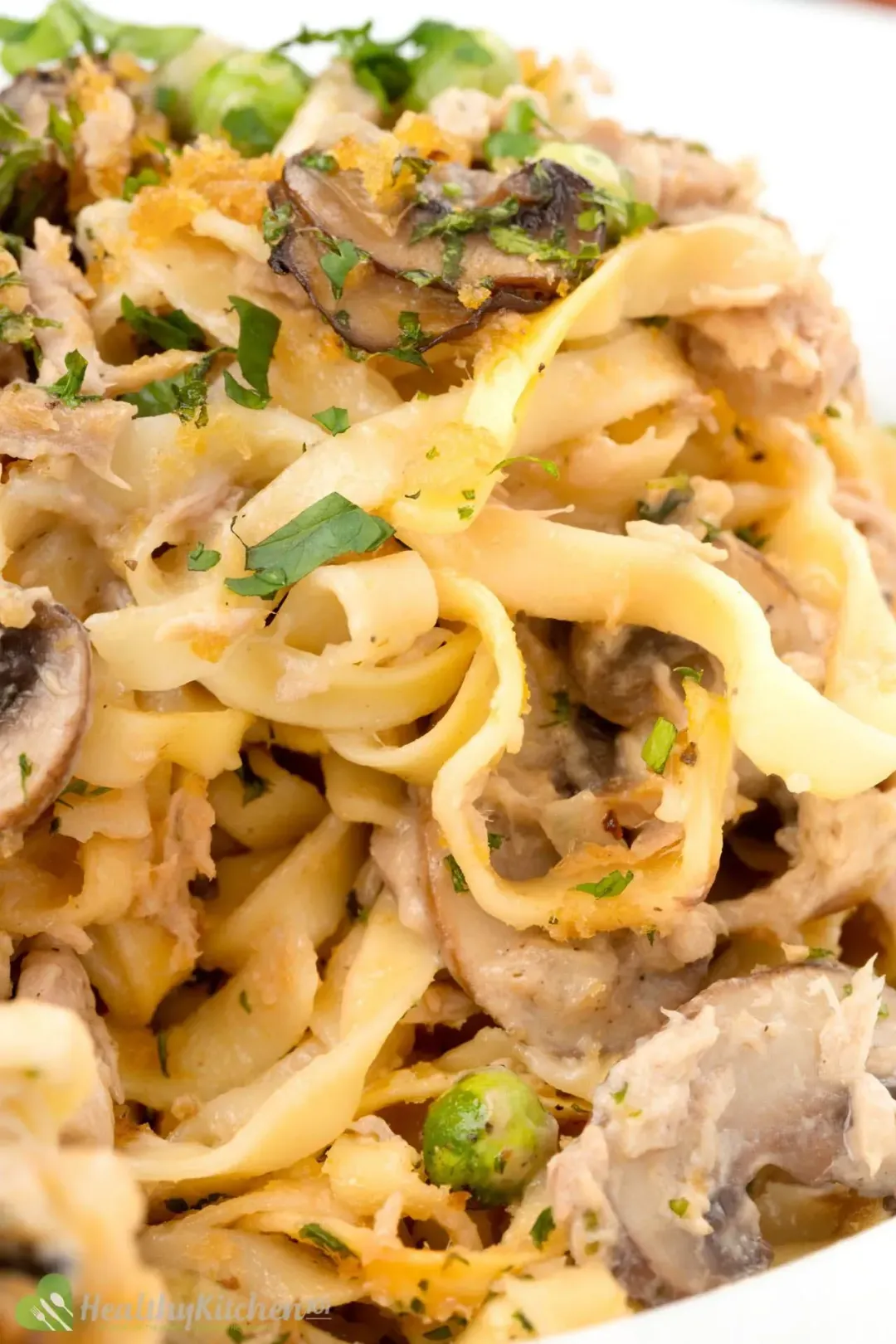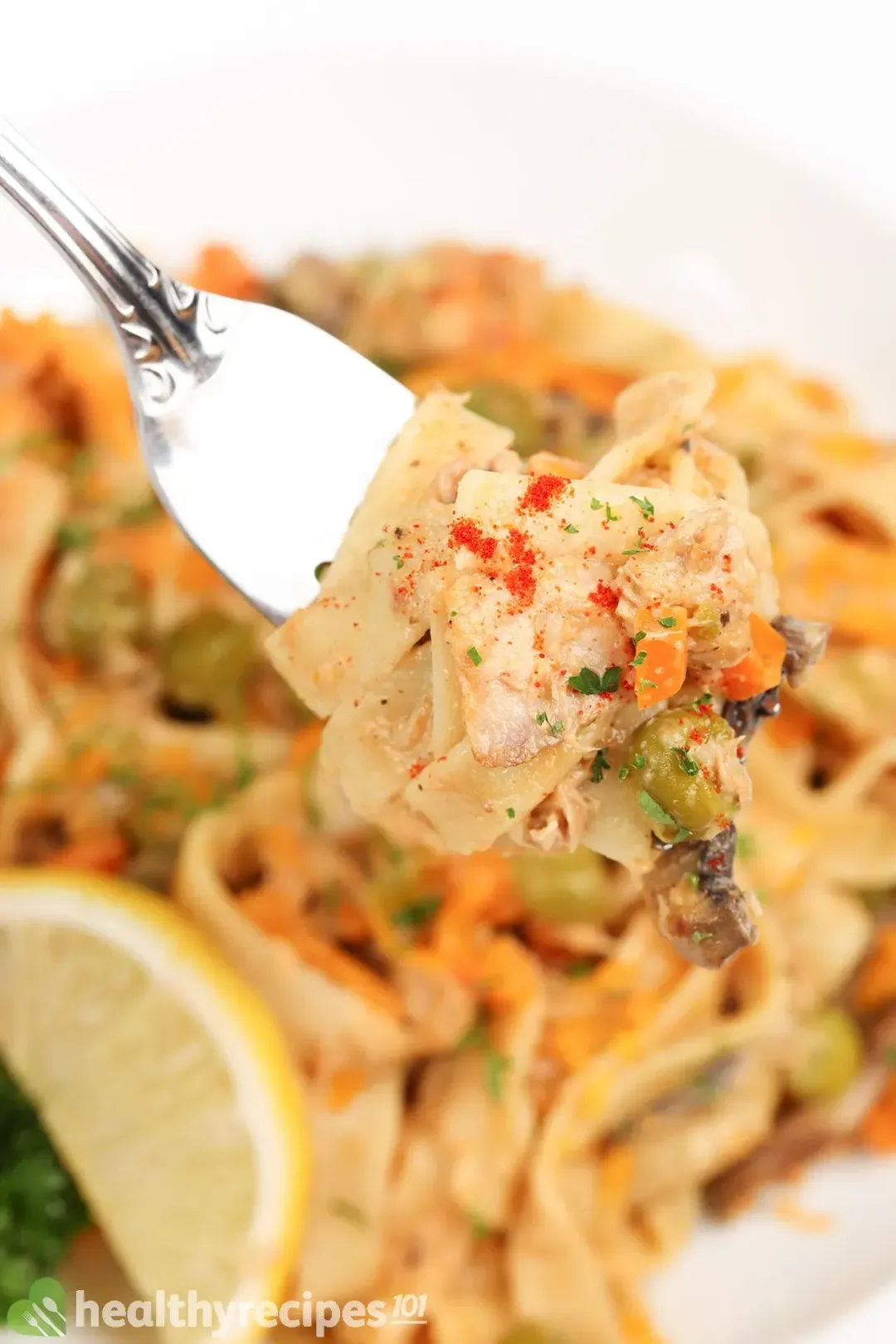 No Buns Intended. Hamburger Casserole Recipes
A hamburger casserole is the epitome of easy dishes. Incorporating ground beef and noodles as its base, it uses basic ingredients like pasta sauce and cheese to give it a lift while also leaving room for some of your favorite additions.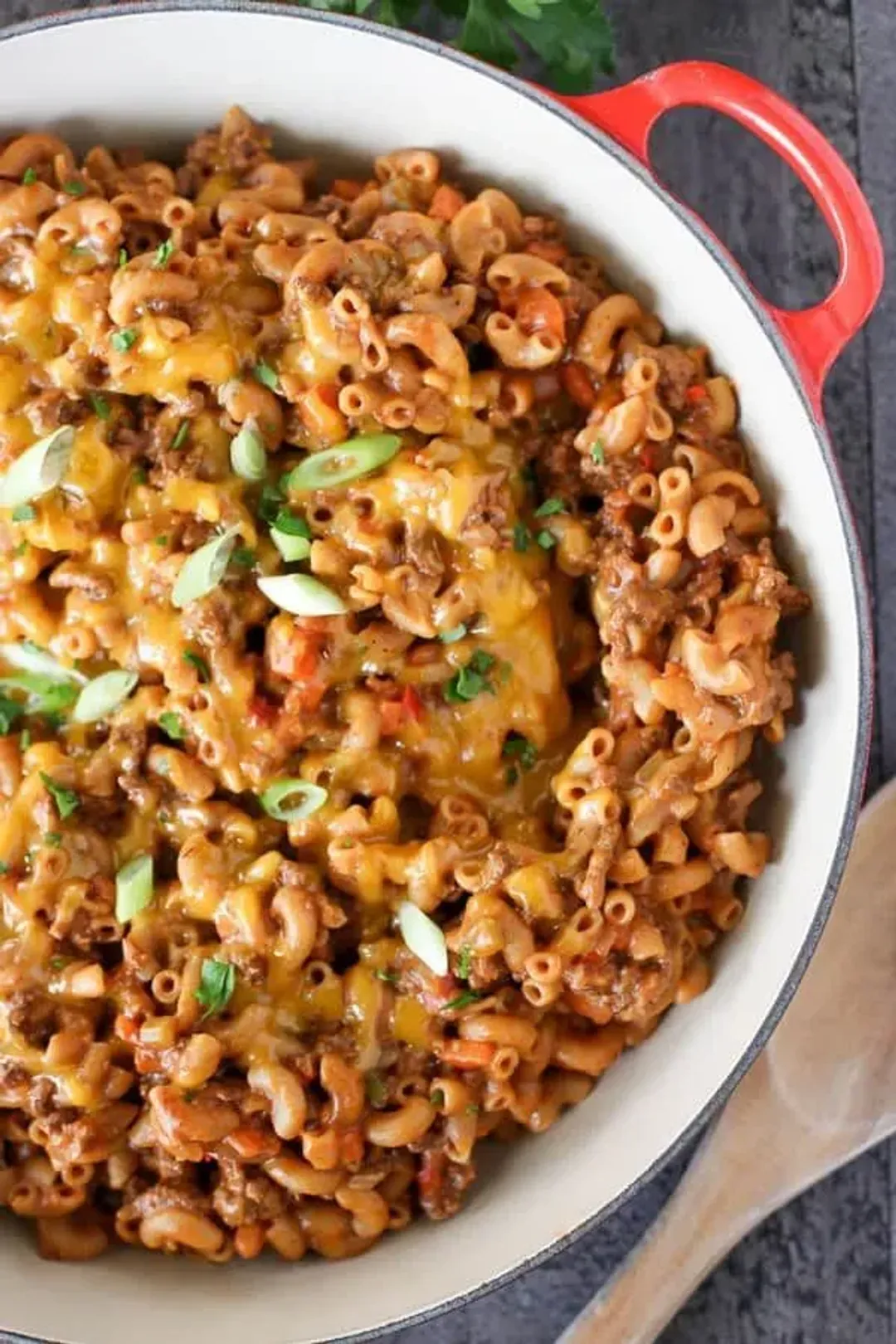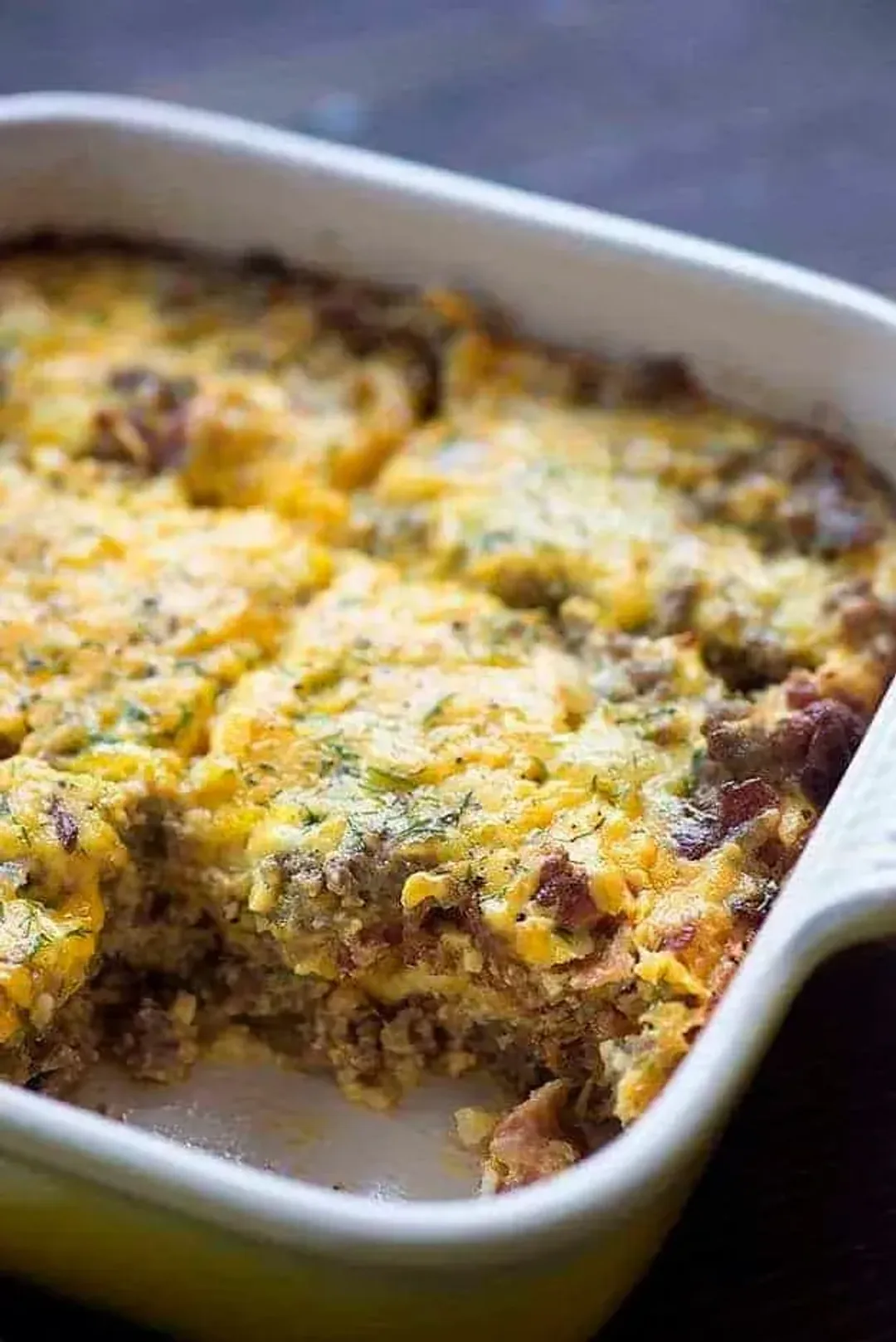 Starring Summer Squash: Zucchini Casserole Recipes
For zucchini lovers, these casserole recipes will come as a welcome relief. They showcase fresh produce in a way that will leave you itching to dig in. Whether you prefer a vegetarian bake or a classic meat casserole, you're sure to find something to suit your tastes here.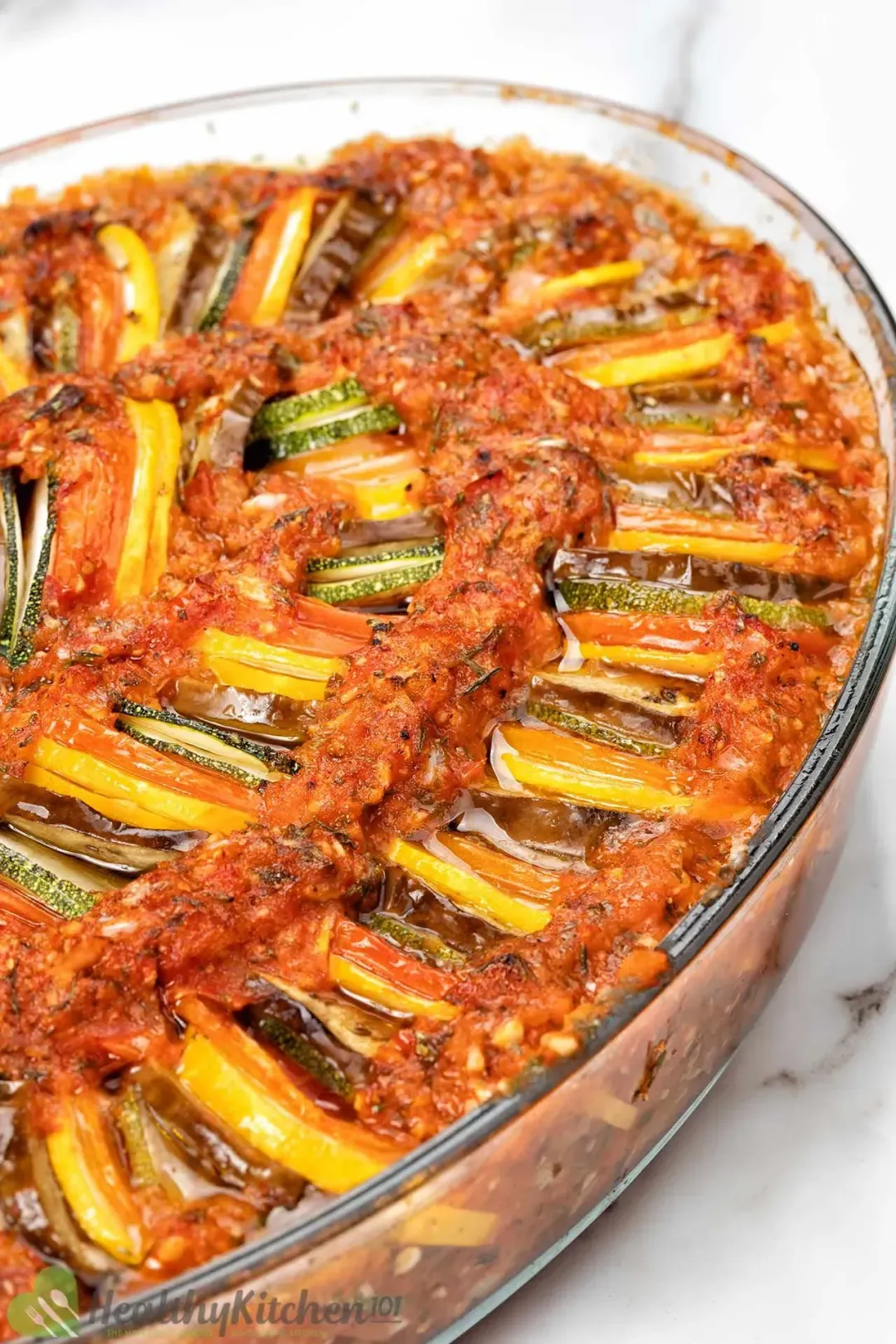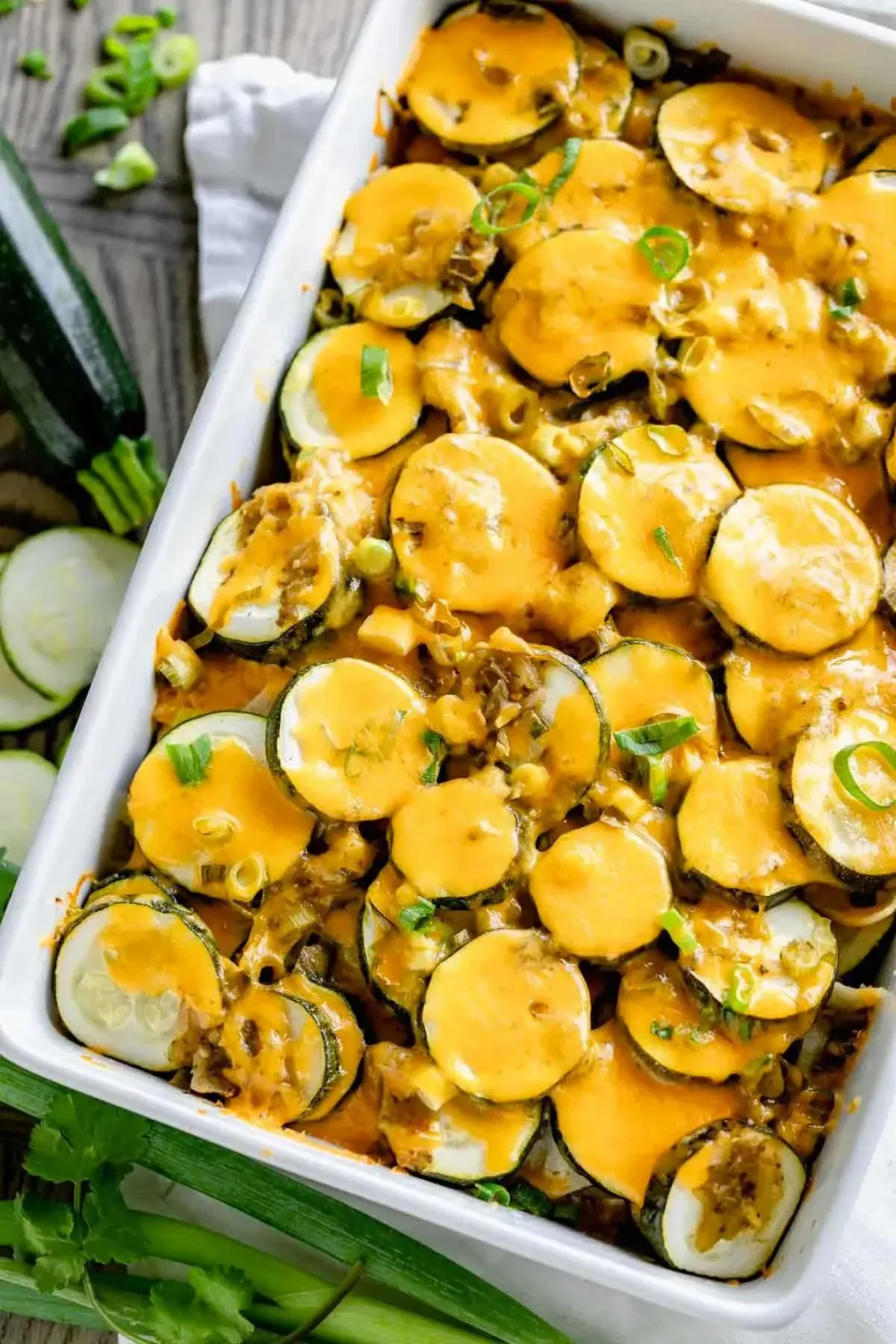 Take A Day Off With These Super Easy Casseroles
Finally, some easy casserole recipes to revive a lackluster menu. Sure, casseroles are typically easy, but who's to say they can't get easier? Note, though, that easy doesn't always mean quick. Especially when the ingredients need a good simmer in the oven to achieve the deeper flavor that you'll find in each of these.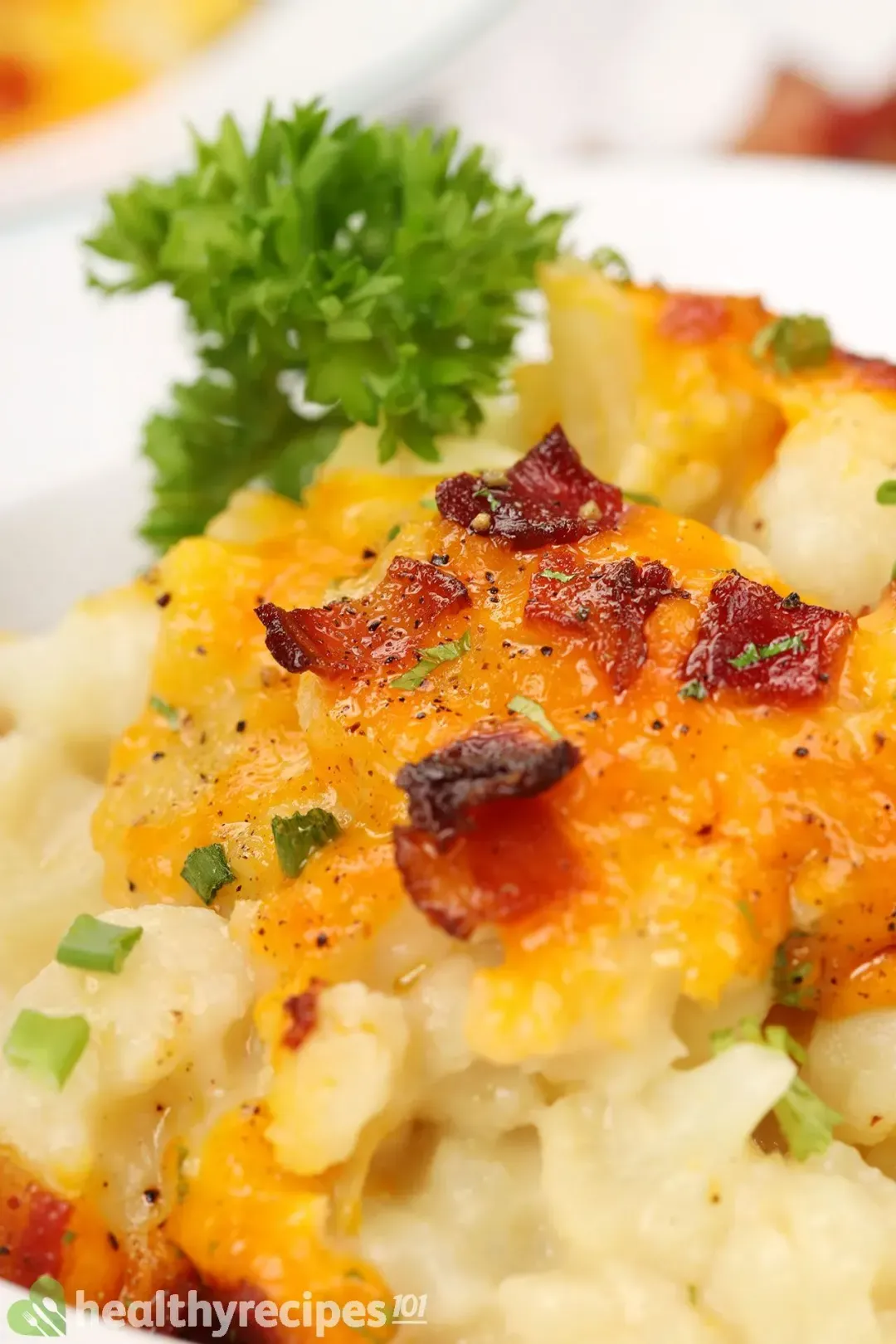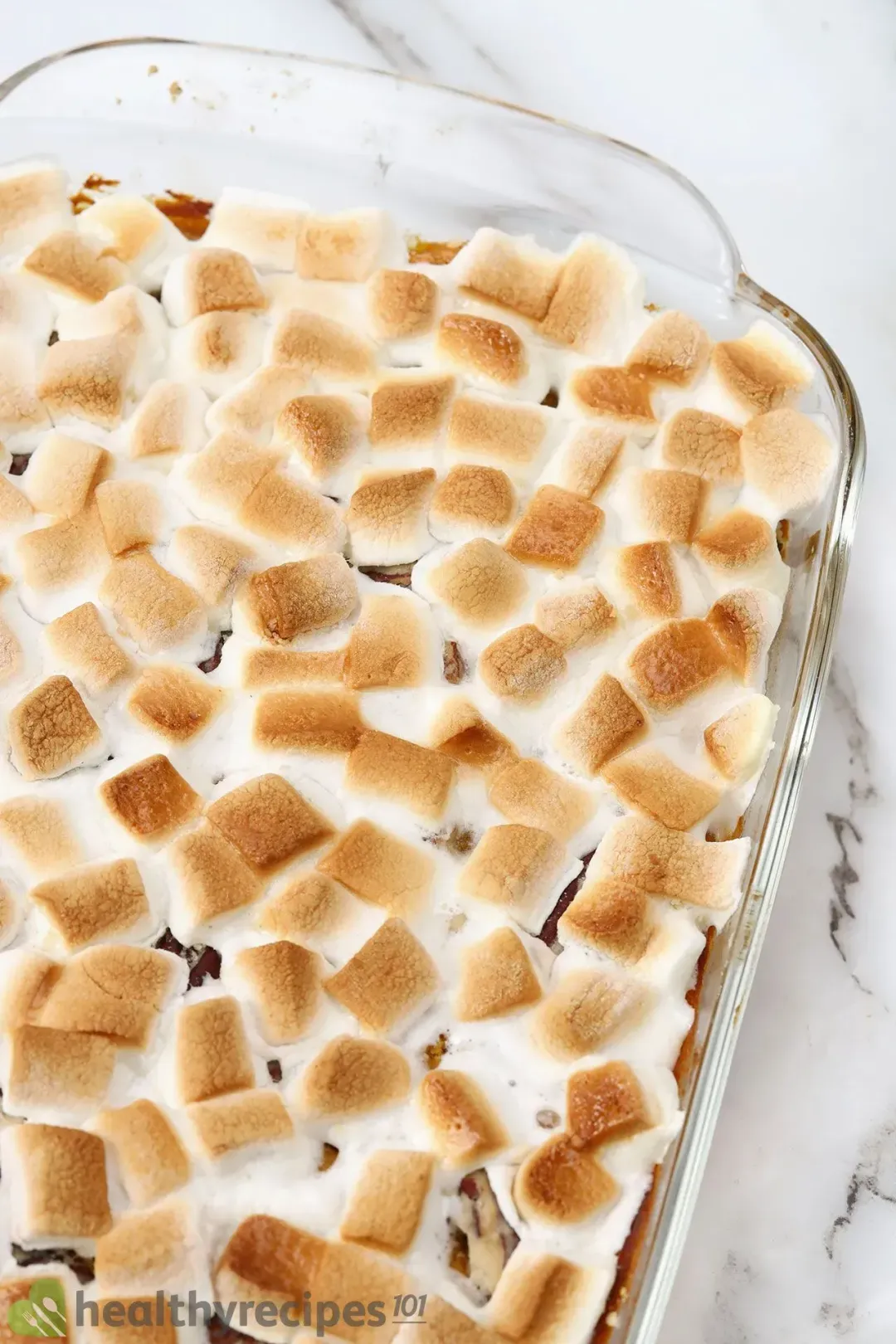 How to Freeze A Casserole
The first step is to assemble the casserole like you would when you're about to cook it. If you're making batches to go, line your cooking pan with foil paper, and once the dish has frozen, simply lift it out of the pan and pop it back in the freezer. Just like that, you have another pan free for use!
Next, the prep begins. Casseroles are known to be incredibly freezer-friendly, but you have to be extra careful with those that aren't and require a bit of TLC.
Before Freezing, Take Note of These
Crumb toppings – There's nothing like a soggy crumb topping to strike at the heart of an appetite. Don't make the mistake of adding crackers, chips, crispy fried onions, or any crunchy toppings before freezing your casserole. Otherwise, when you thaw them, they'll hold the water and turn to mush. Instead, freeze crunchy toppings separately and wait to add them just before baking so that you retain that delightful crunch.
Dairy products – Freezing milk, mayonnaise, yogurt, cream cheese, or sour cream can cause them to separate, leaving you with an uneven texture that's unappealing. However, if added in small amounts to a casserole, you may not notice any change in texture. So we'll let you be the judge of this one.
Starchy elements – Take extra care to cook pasta, rice, potatoes, or beans to a firm touch — just al dente. You want to avoid overcooking them since the baking process will tenderize the starch even further after freezing. If not, you could wind up with an inconsistent watery goop for a dish!
Baked Pastry Dough – Like starches, previously baked pastry dough tends to turn mushy after thawing. Assemble then store the pastry dough unbaked and save the baking for when you intend to eat the casserole to enjoy a fresh, firm pastry treat.
Should You Freeze A Casserole Before or After You Bake It?
It all depends. After taking the above precautions, wrap your dish in foil or parchment paper, then go ahead and freeze it before putting it in the oven.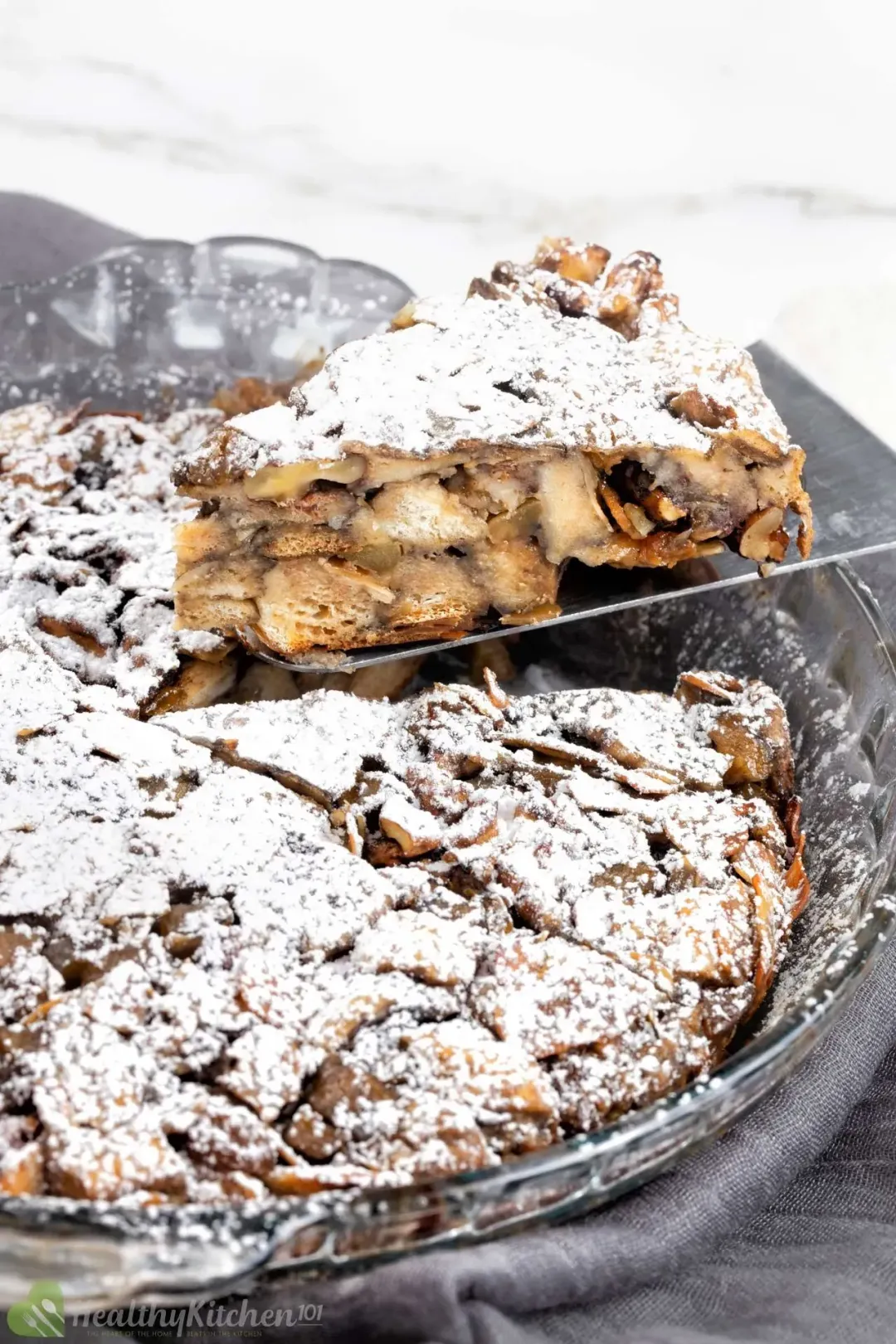 However,
Make sure your dish doesn't contain raw meat. If the meat is cooked already, you can go ahead and freeze the casserole before baking it. If not, cook the meat first, let it cool down, add it to the mix, then freeze it.
Don't freeze it before baking if it contains baked pastry dough. As previously mentioned, baked pastry dough won't live up to the firm, appetizing texture of freshly-baked pastry dough if rebaked after freezing.
Ensure that all hot ingredients have cooled down to room temperature before freezing the casserole.
How Long to Freeze A Casserole
Casseroles are best eaten within two months of freezing. After that, you risk losing that fresh flavor you were so eager for while preparing it.
When you're finally ready to enjoy it — the kids have been begging you for that gooey pasta dish with loads of cream again — simply leave it to thaw in the refrigerator overnight. Or, you can even bake it frozen, but it may take double the time.
Finally, once the casserole has been cooked, avoid refreezing it. Store any leftovers in the refrigerator for up to three days; they should still be in good condition if they haven't been wiped out already. (Good luck with that!)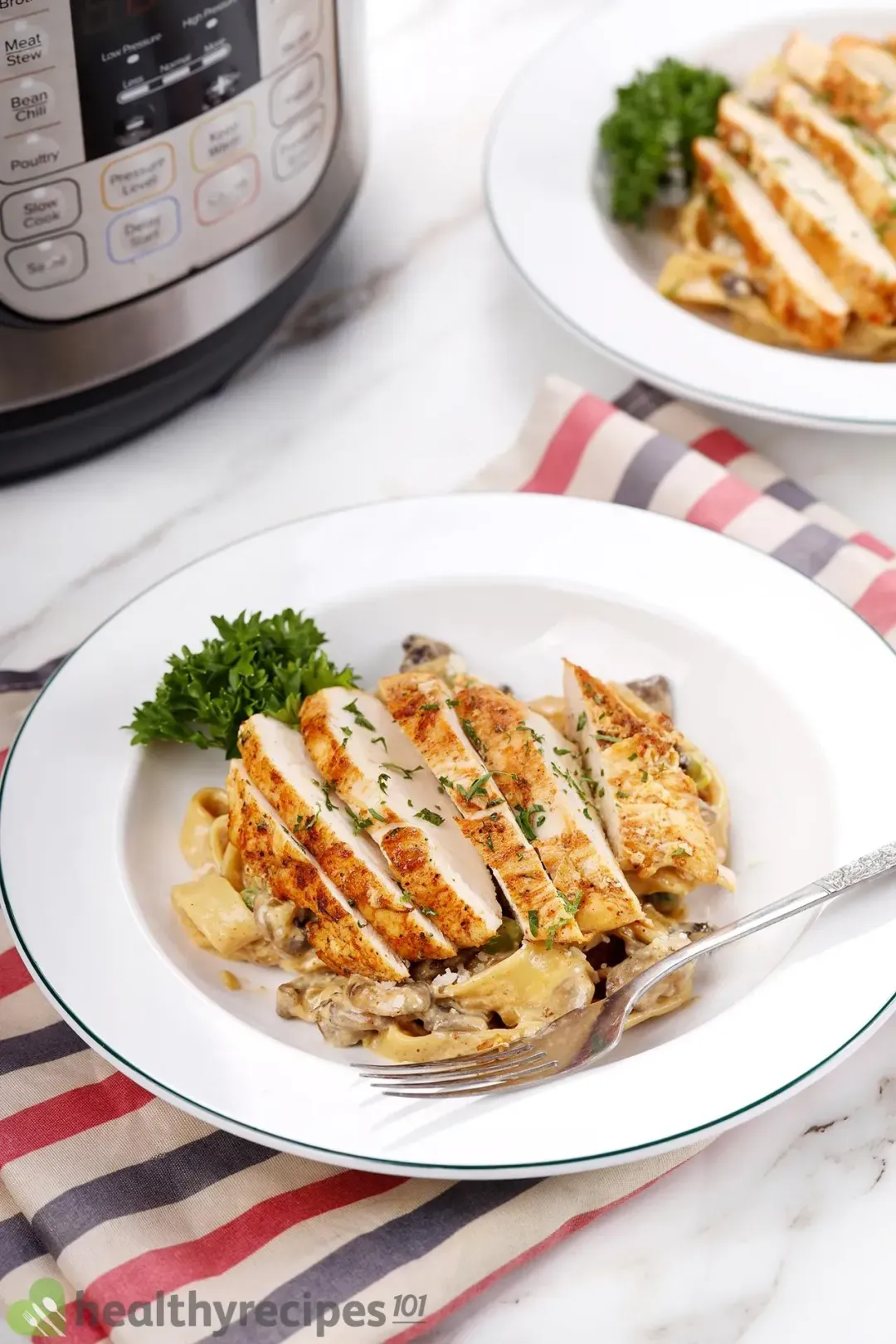 Previous Recipe
Instant Pot Dinner Recipes
Instant Pot Dinner Recipes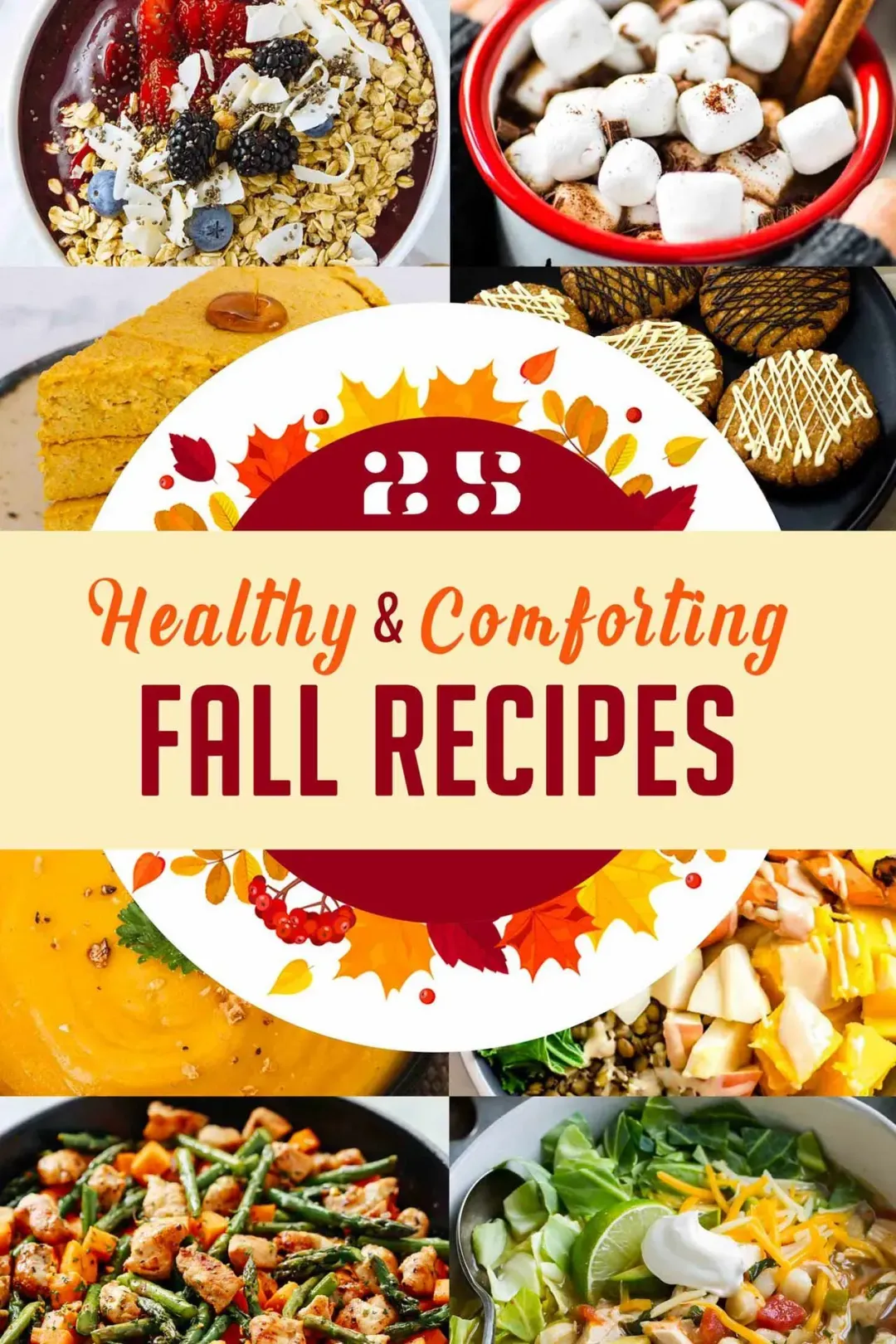 Next Recipe
Easy and Healthy Fall Recipes
Easy and Healthy Fall Recipes
Head Chef, Culinary Consultant
Tuyet Pham is an award-winning Saigonese chef who believes that joy is the secret ingredient to delicious food. At Healthy Recipes 101, Tuyet personally tests and simplifies every recipe, ensuring maximum flavor with minimal effort. With a background at prestigious French restaurants P'TI Saigon and Le Corto, Tuyet knows how to make every dish exceptional.
Writer, Author
Luna Regina is an accomplished writer and author who dedicates her career to empowering home cooks and making cooking effortless for everyone. She is the founder of HealthyKitchen101.com and HealthyRecipes101.com, where she works with her team to develop easy, nutritious recipes and help aspiring cooks choose the right kitchen appliances.
Comments/ Reviews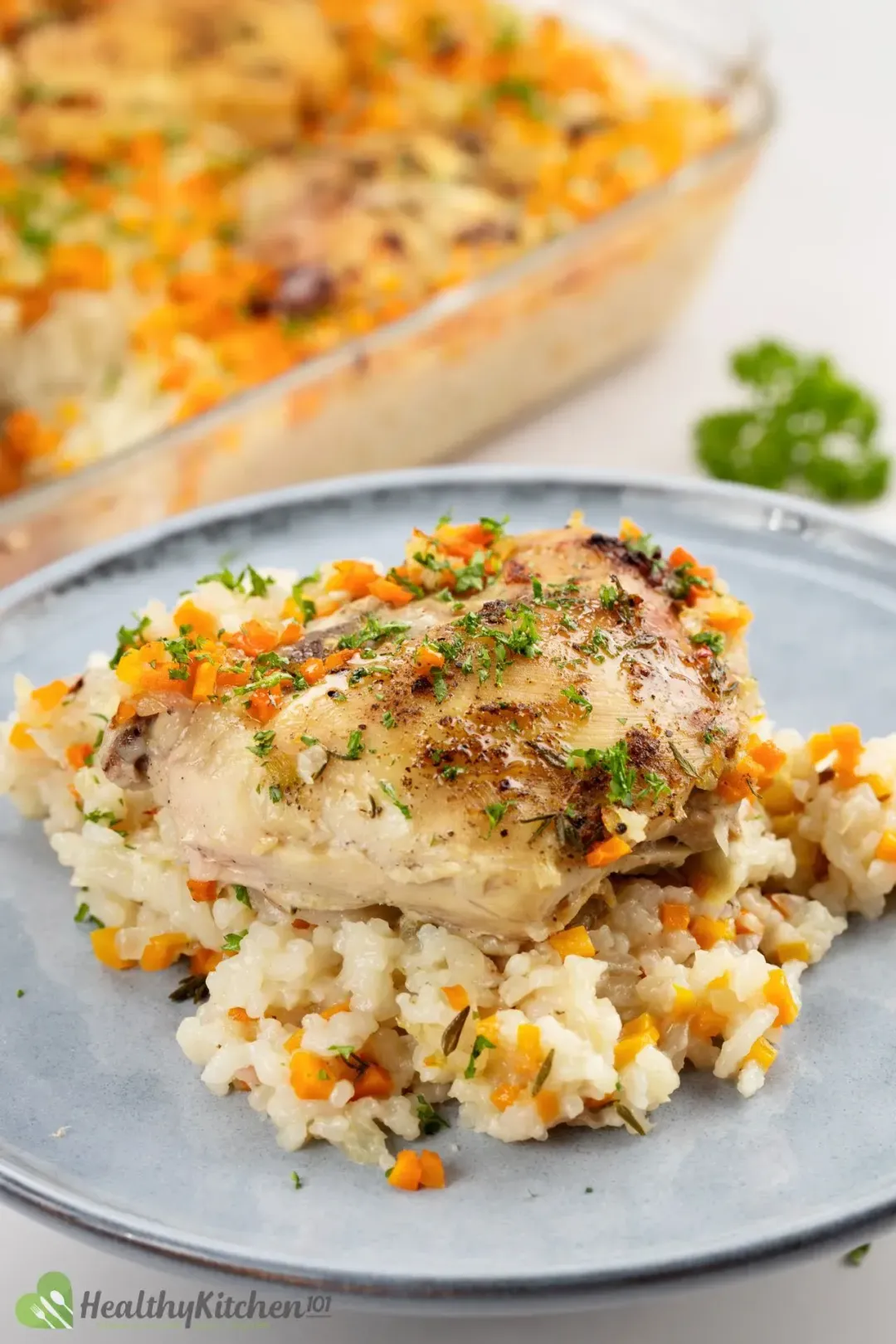 The recipes are easy to follow and use simple ingredients, making them perfect for busy weeknights or meal prep. Plus, casseroles are a great way to feed a crowd or have leftovers for the next day. Highly recommend checking out this roundup for some tasty inspiration!