Asparagus is a popular spring vegetable. The name "asparagus" comes from the Greek word "asparagos," meaning "to spring up".
When it comes to cooking, these hearty greens have a good deal of potential and can be made into a variety of delicious dishes.
Is Asparagus Good for You? 
Yes, like most other plants and vegetables, asparagus is very good for your health.
This low-calorie spear-shaped veggie is known to be an excellent source of dietary fiber, rich in vitamins including A, C and B6, and abundant in minerals, such as potassium. 
Eating asparagus can potentially help with weight loss, better digestion, healthy pregnancy, and blood pressure control.
Plus, asparagus is high in vitamin K, which helps your blood to clot properly. However, those who are using blood-thinning medications should discuss their vitamin K intake with their doctor, and pay extra attention to how much asparagus (and other vitamin K-rich foods) they eat.
What Is the Best Way to Cook Asparagus?
The best cooking method really depends on what dish you're planning to make and how much of the nutritional content you want to maintain. The most popular options are: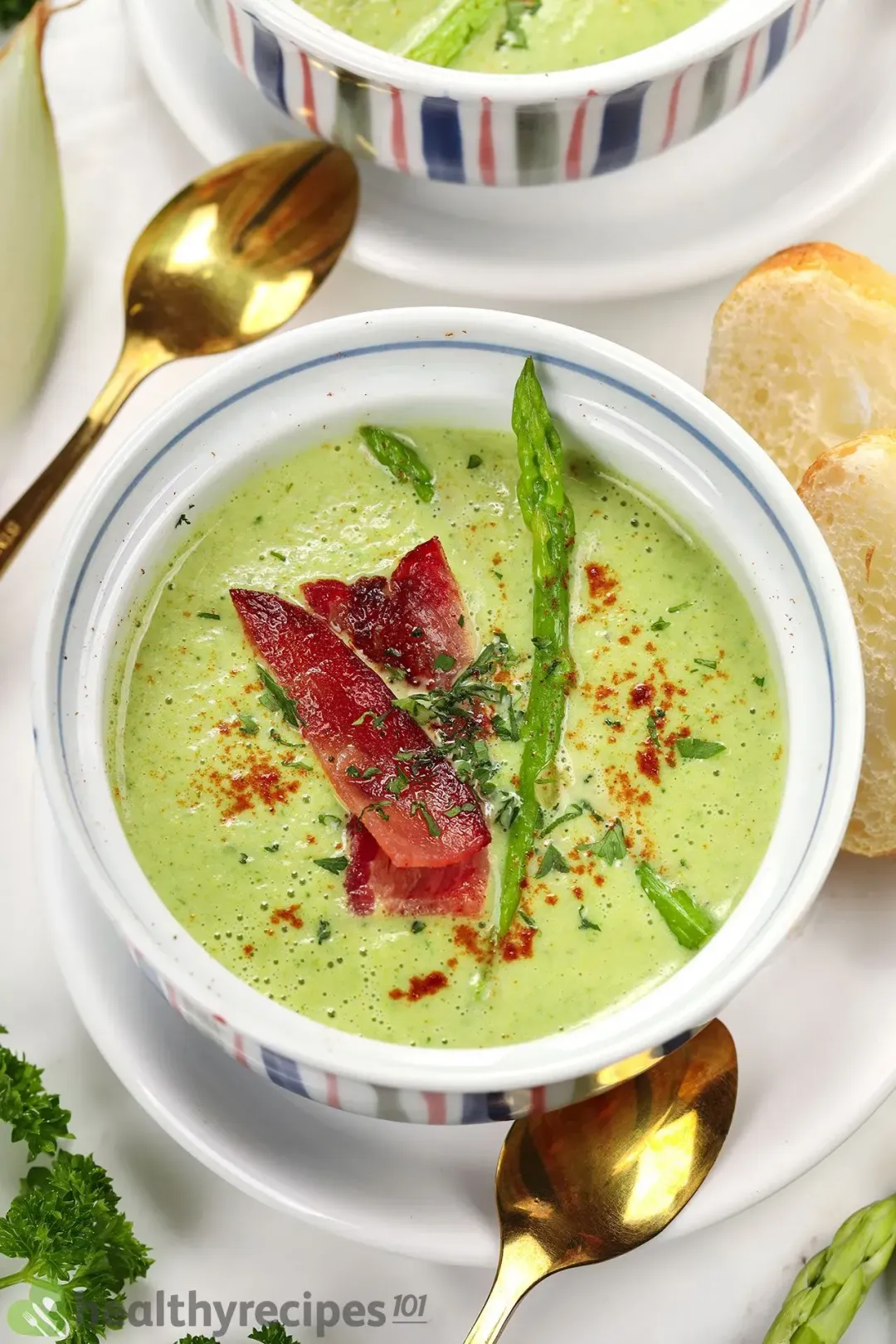 Steam: Steaming is one of the healthiest cooking methods since it requires no fat or oil. You can enjoy these greens with optimal freshness and natural flavor.
Boil: Another quick and easy way to cook asparagus is boiling. You just need a pot, heat and some water. This method also does not add any fat, but can cause the loss of some nutrients. Also, remember not to over cook it, lest it turns too soft and mushy.
Roast: This method is usually used when making savory asparagus dishes, because of their desirable crisp but tender texture that comes from roasting.
Sauté: You can use olive oil or butter to saute asparagus with other seasonings, such as garlic, to make a lovely savory dish.
Grill: This is one of the best ways to cook asparagus thanks to the smoky flavor it adds.
Air fry: This is pretty similar to grilling your asparagus, the difference is it's done using an air fryer.
Pressure cook: This is also like steaming. If you have an Instant Pot at home, just place your asparagus on a trivet, add some water and set it to cook.
What Goes Well With Asparagus?
Protein: Chicken, salmon, and shrimp all work exceptionally well with asparagus, though others such as beef, pork, and lamb can go great with it as well.
Dairy products: Golden butter, melty cheese and creamy sauce can elevate the taste and texture of asparagus when cooked together.
Other vegetables: Mushrooms, tomatoes and potatoes are paired most often with asparagus in a dish. Herbs like basil and parsley also beautifully complement the taste of asparagus.
Our Popular Asparagus Recipes
Take a look at some of our well-loved recipes that include hearty green asparagus!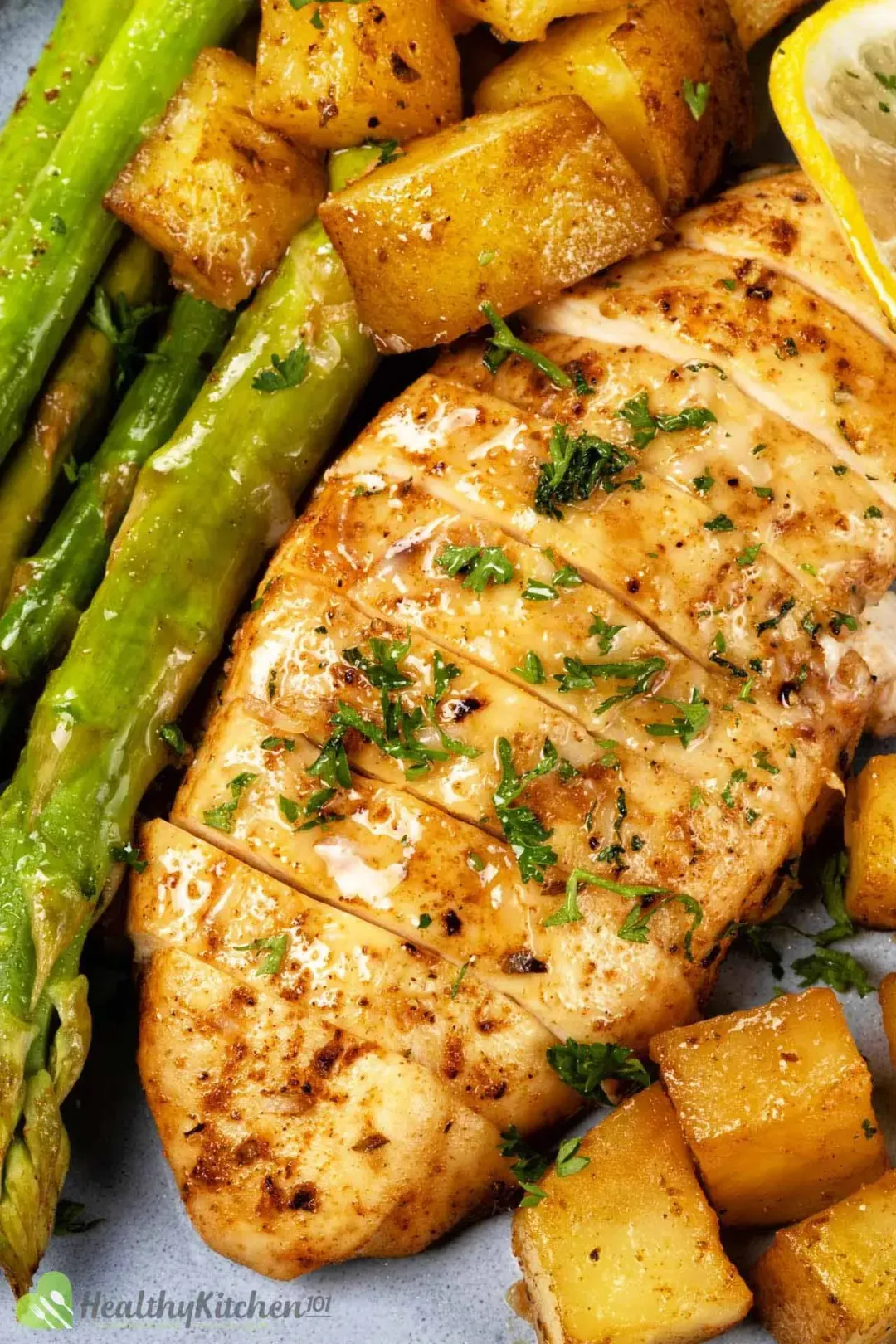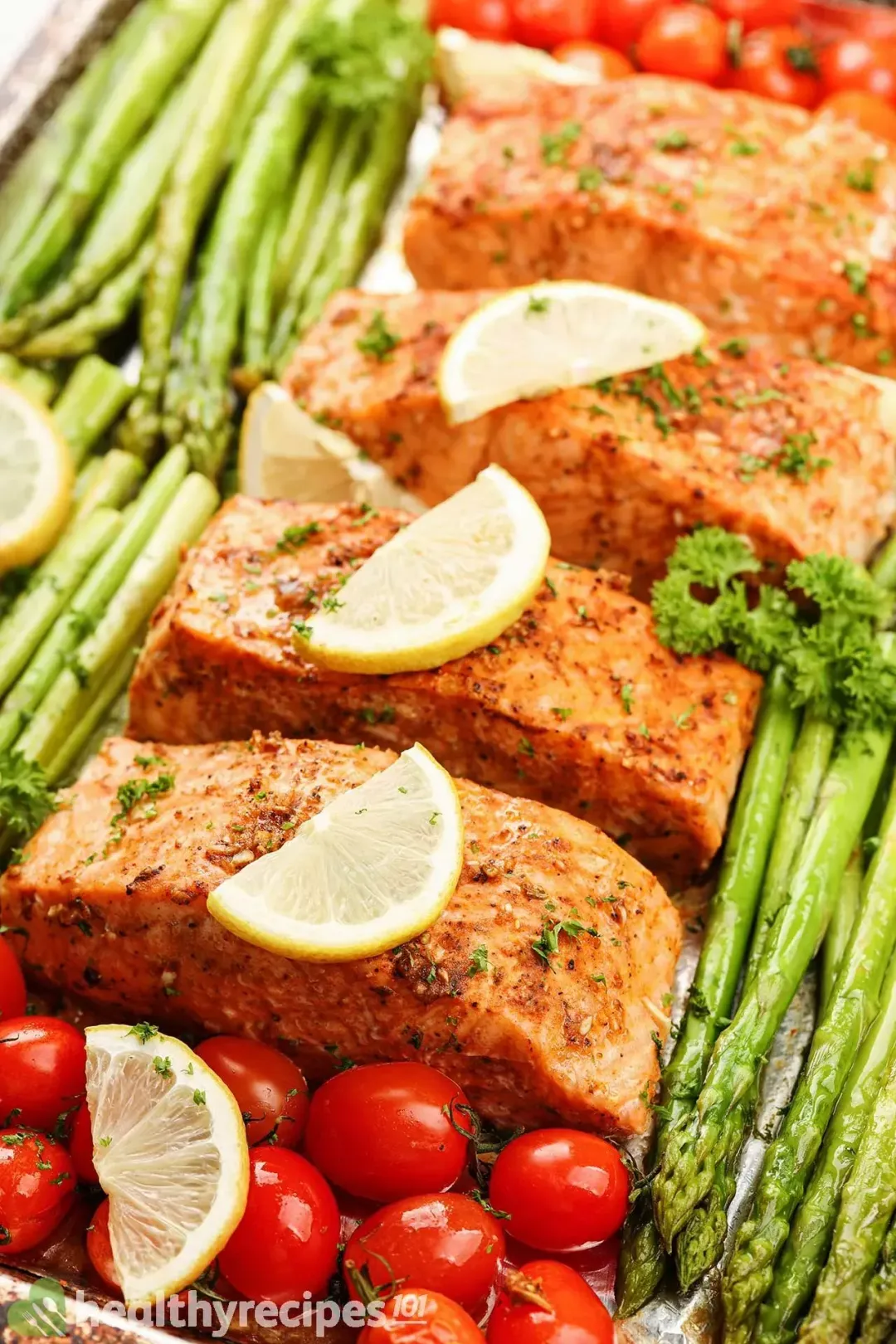 Asparagus Recipes for Dinner
Want some asparagus with dinner? Check out these lovely asparagus recipes below!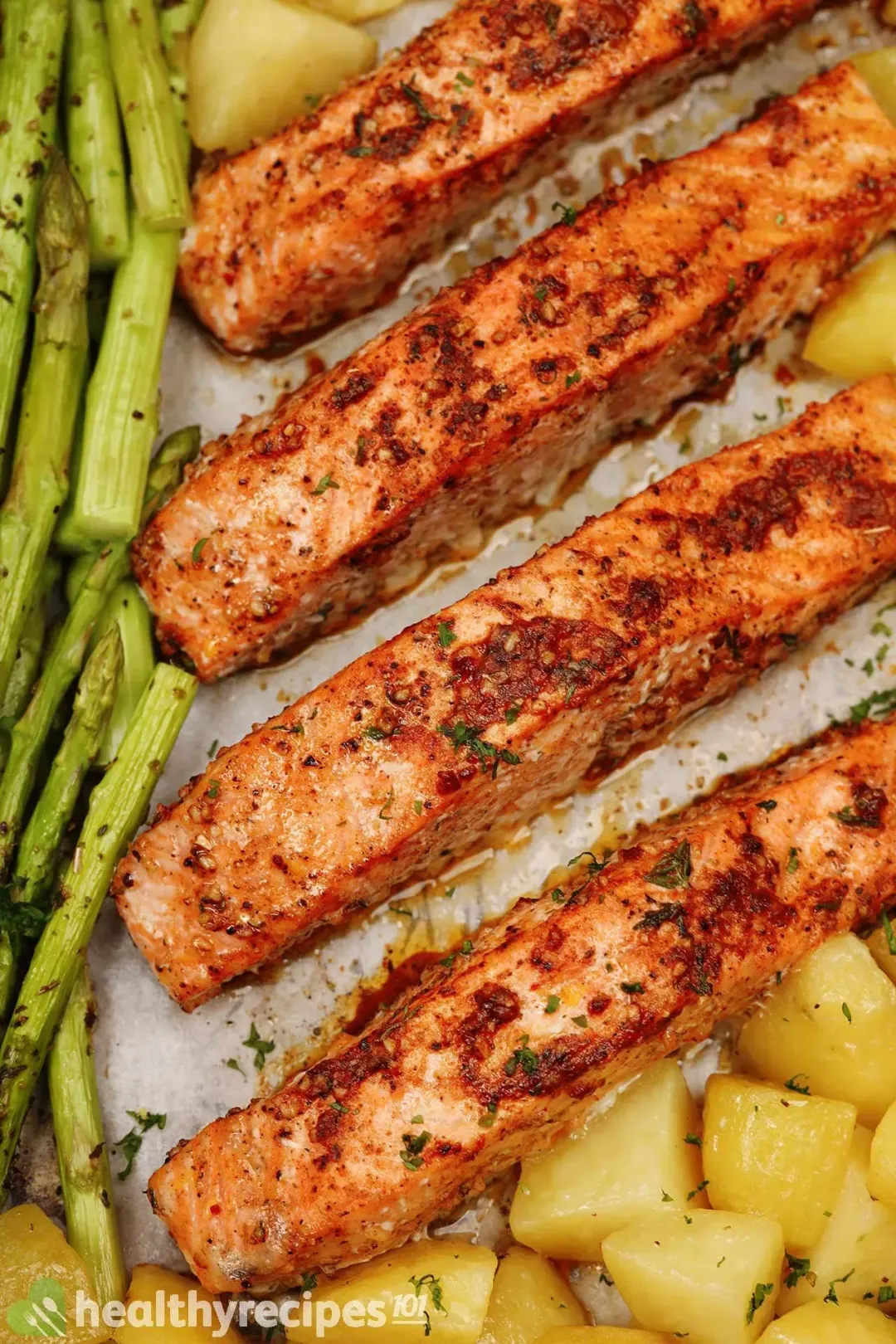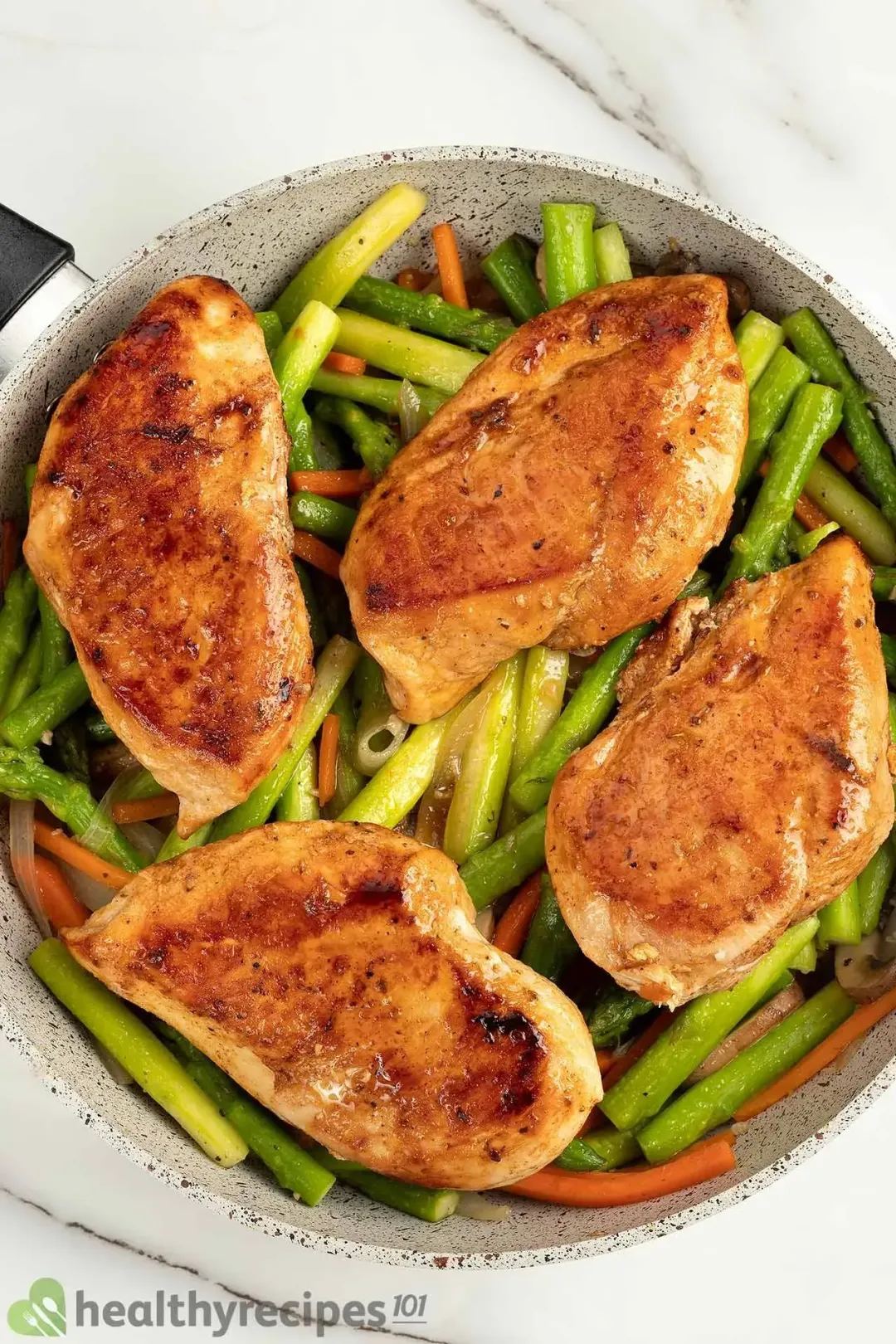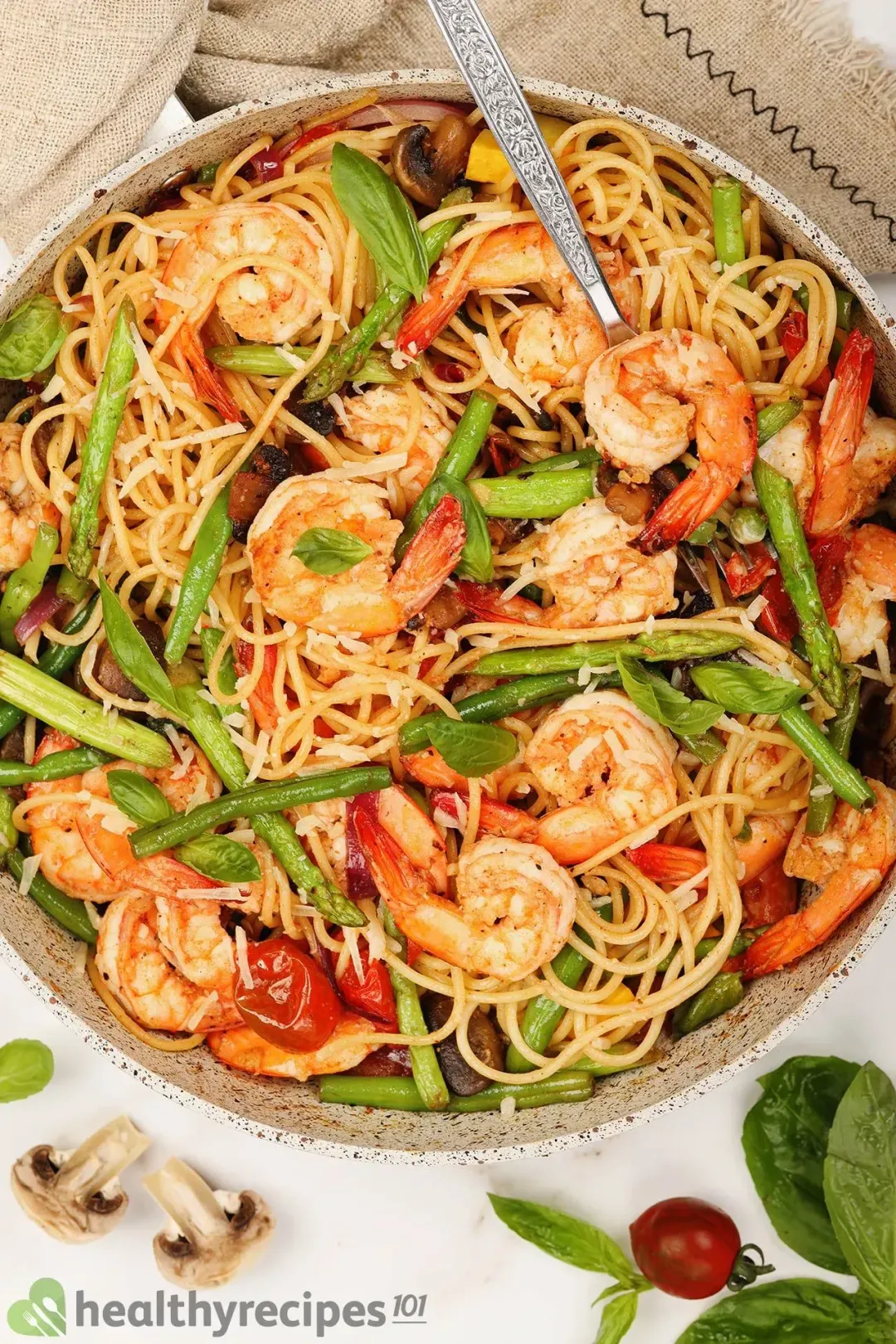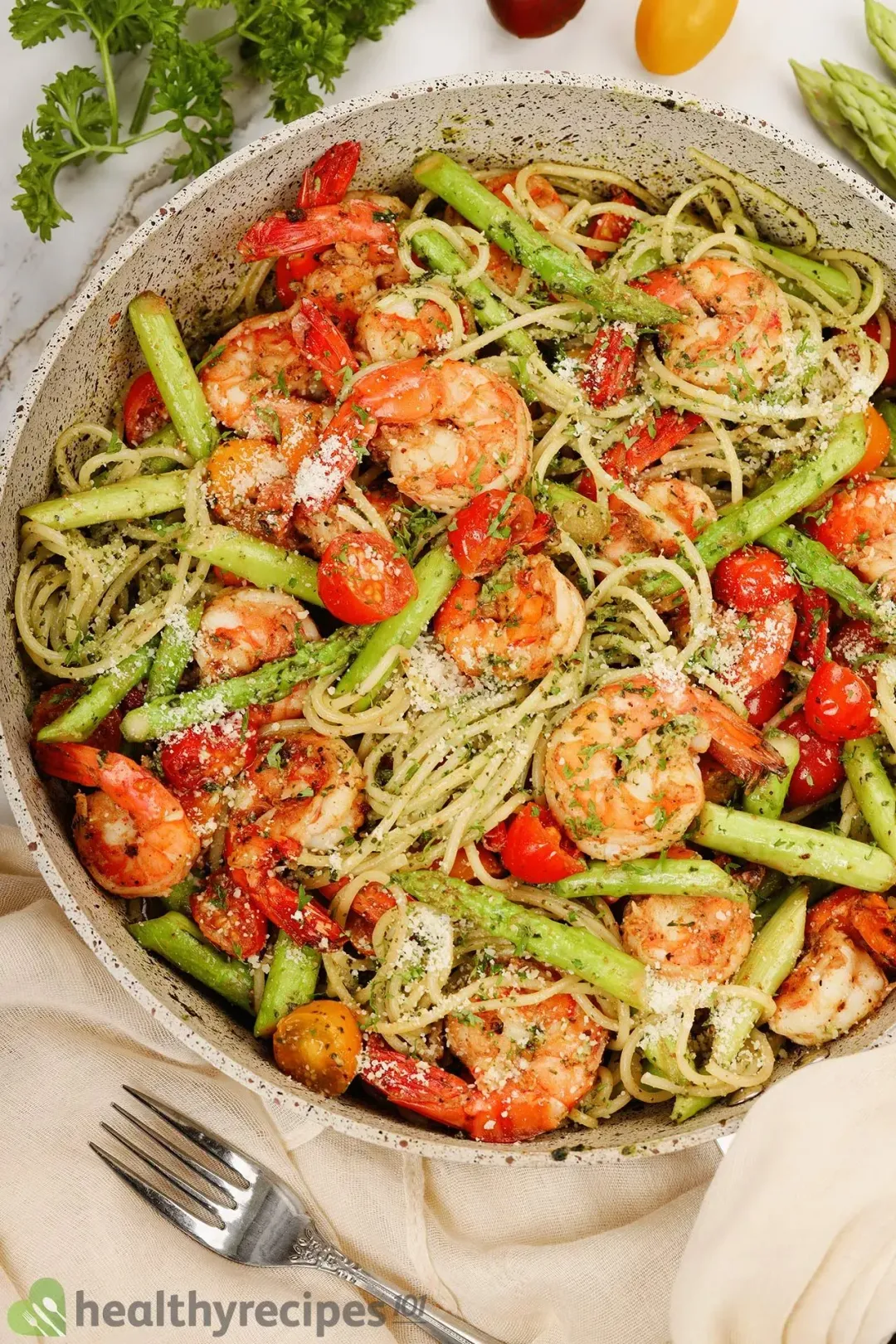 Side Dish With Asparagus Recipes
These proud greens are known to make wonderful side dishes, and these asparagus recipes can show you how: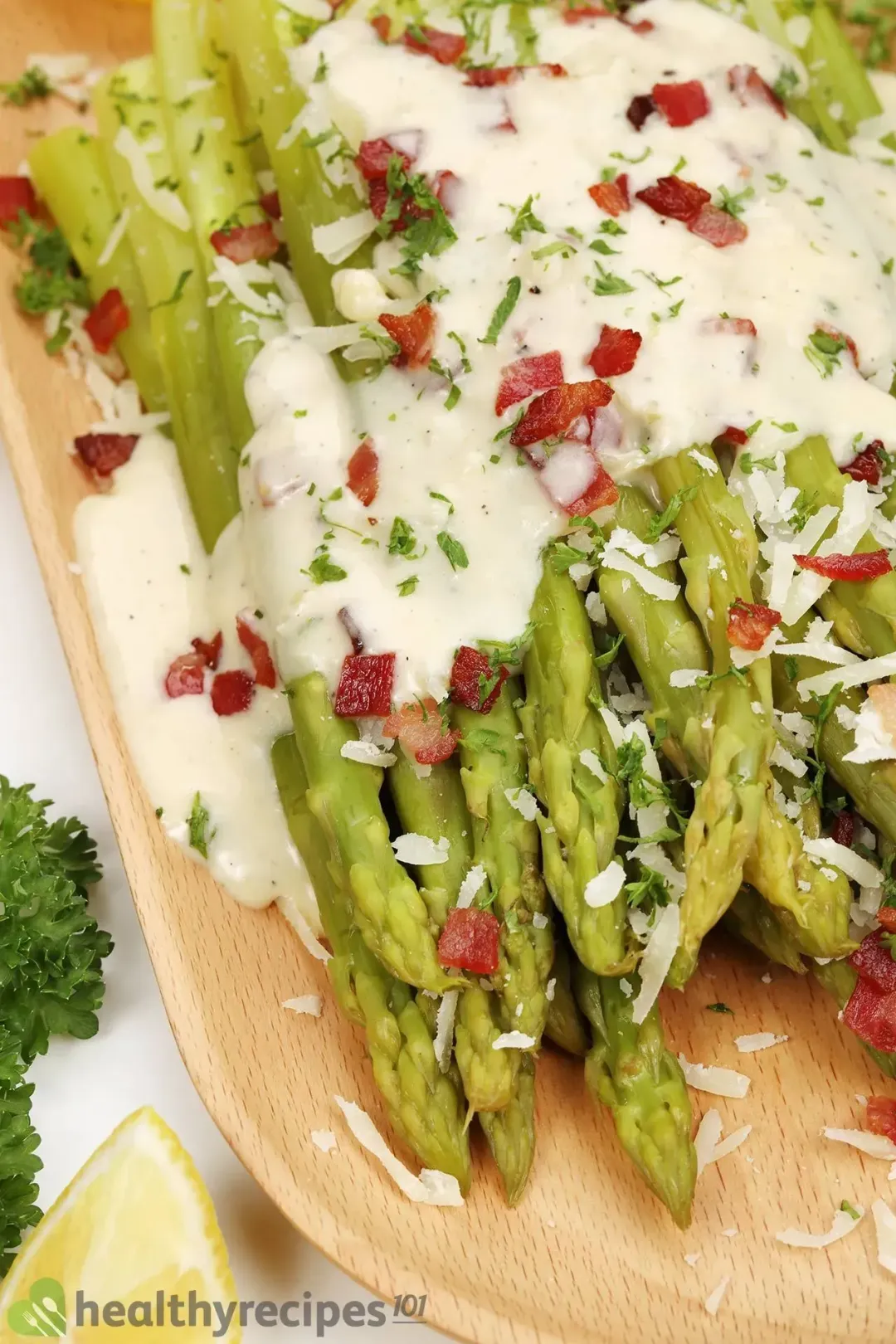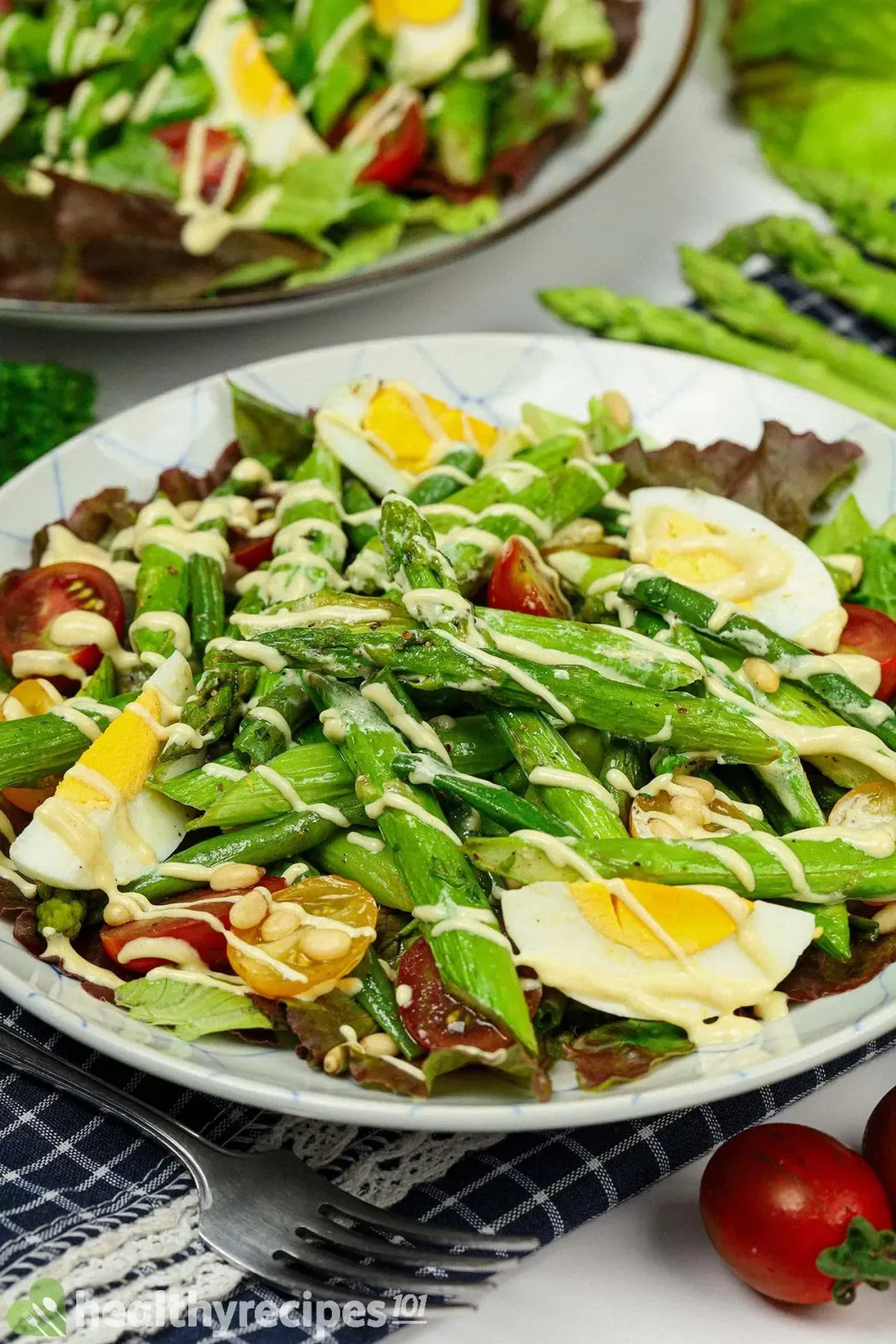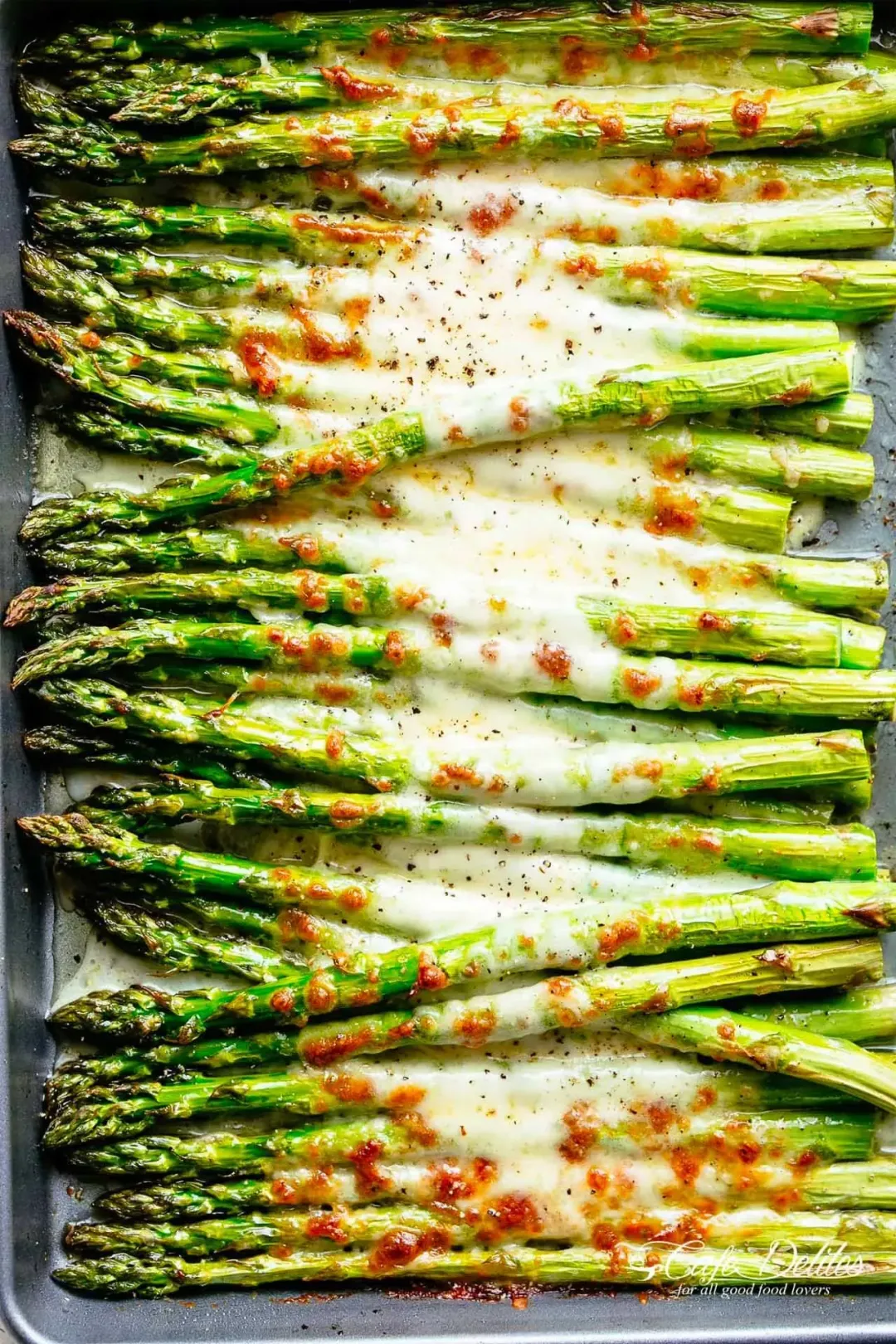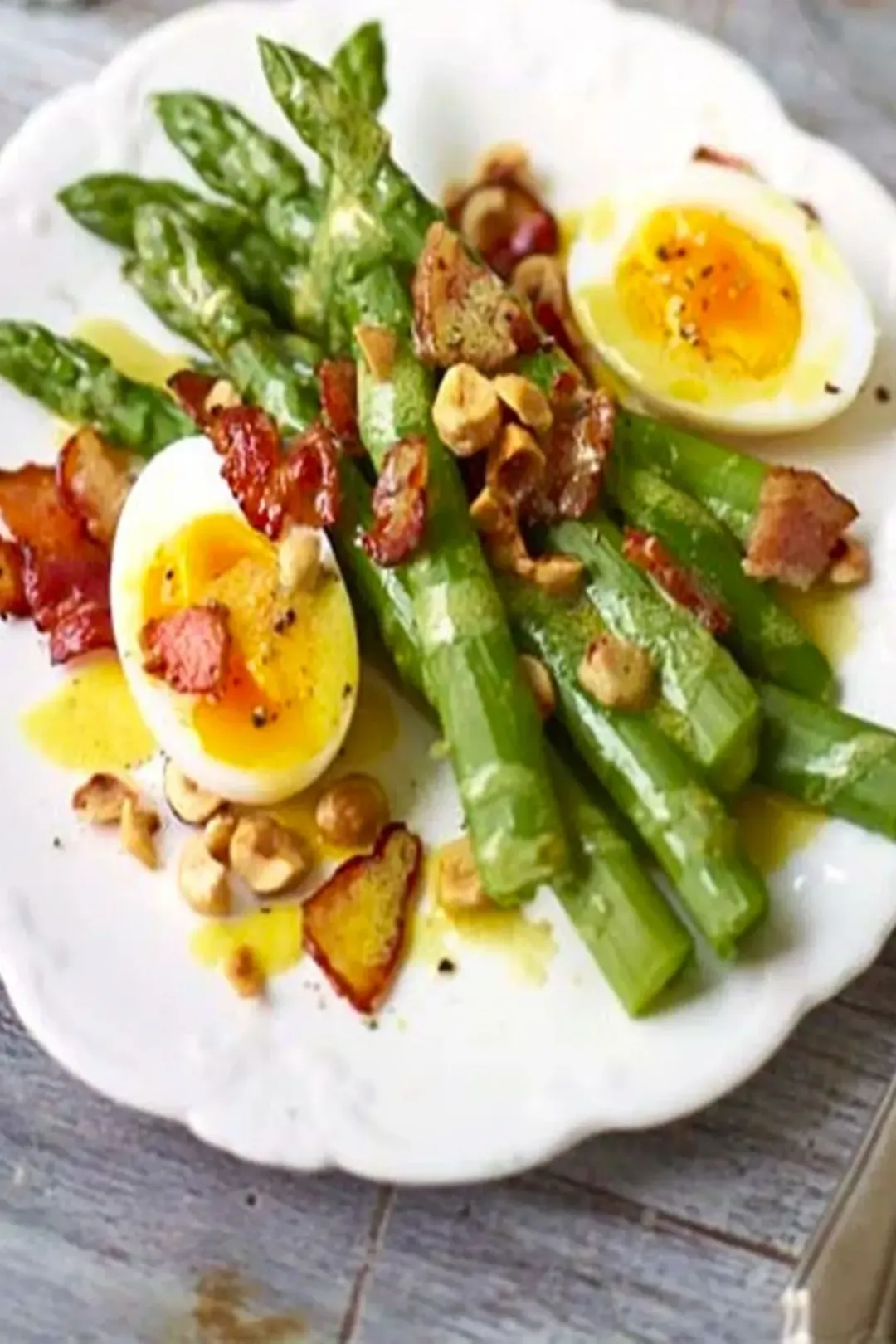 Those are some suggestions that you can go with to include tasty asparagus in your meal!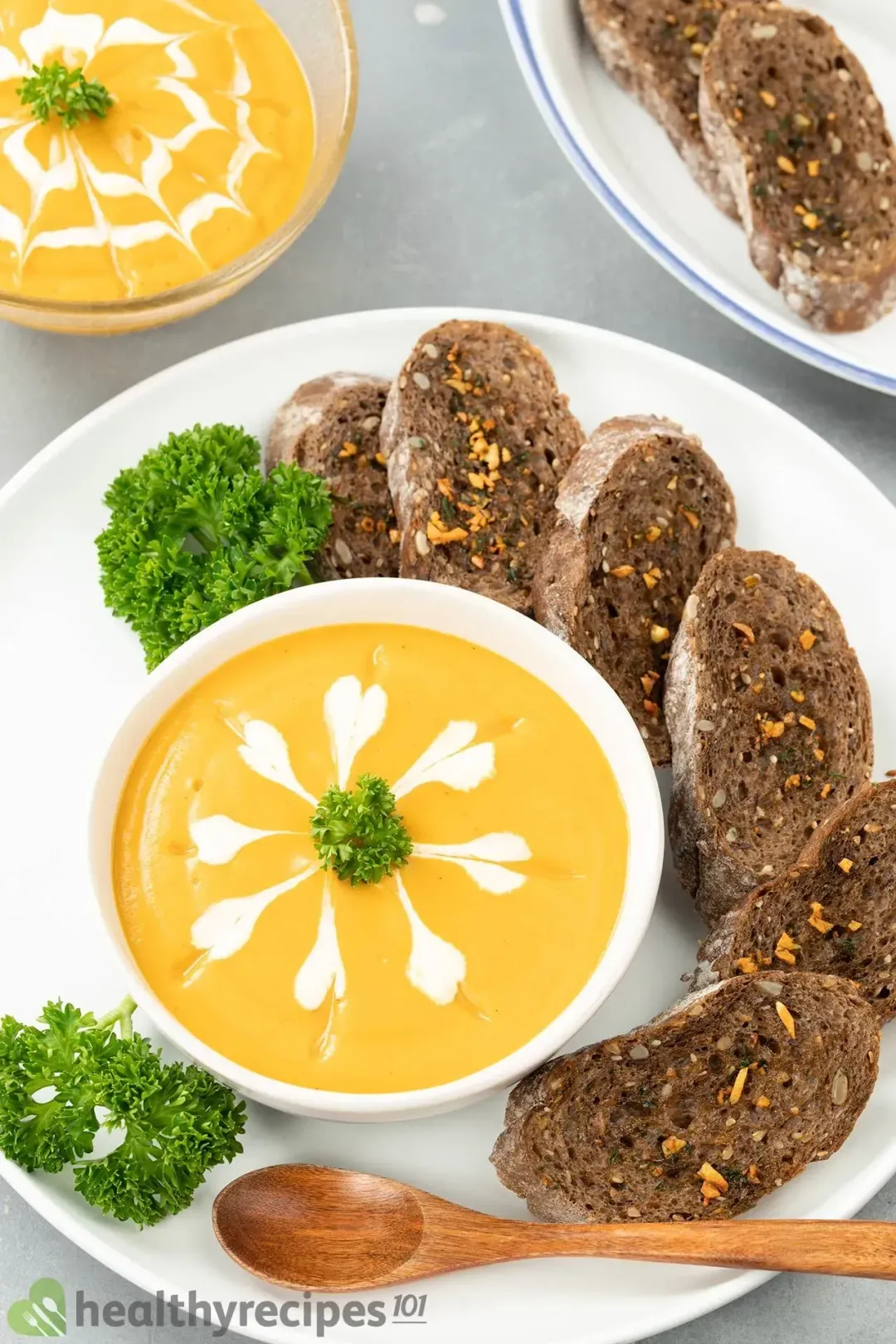 Previous Recipe
Easy Appetizer Recipes
Easy Appetizer Recipes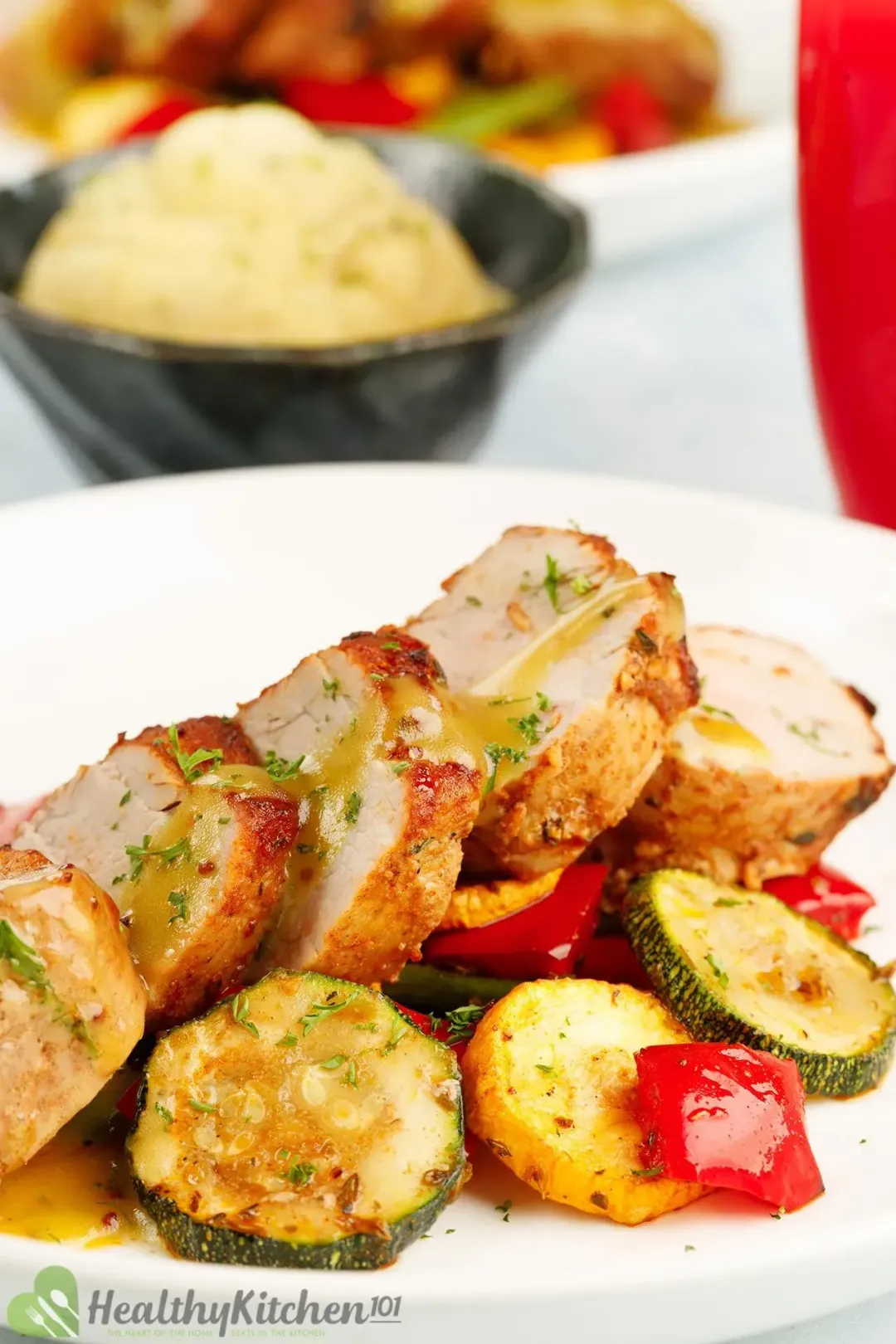 Next Recipe
Air Fryer Dinner Recipes
Air Fryer Dinner Recipes
Head Chef, Culinary Consultant
Tuyet Pham is an award-winning Saigonese chef who believes that joy is the secret ingredient to delicious food. At Healthy Recipes 101, Tuyet personally tests and simplifies every recipe, ensuring maximum flavor with minimal effort. With a background at prestigious French restaurants P'TI Saigon and Le Corto, Tuyet knows how to make every dish exceptional.
Writer, Author
Luna Regina is an accomplished writer and author who dedicates her career to empowering home cooks and making cooking effortless for everyone. She is the founder of HealthyKitchen101.com and HealthyRecipes101.com, where she works with her team to develop easy, nutritious recipes and help aspiring cooks choose the right kitchen appliances.
Comments/ Reviews