With these frozen spinach recipes, you'll not only be cooking up easy and convenient dishes but also ones with great versatility and breathtaking flavors. Check out this article to transform that bag of leafy green sitting in your freezer into golden baked dishes, hearty soups, homey comfort foods, and even healthy smoothies. They taste so good, no one will believe the veggie didn't come straight from a grocer.
30 Easy and Delicious Frozen Spinach Recipes to Make All Year Round
This Tuscan chicken brings comfort and indulgence together in a golden, restaurant-worthy dish. It drenches pan-seared chicken, spinach, and cherry tomatoes in a creamy, garlicky sauce. Everything collides into a savory and vibrant mixture of flavors that captivates the taste buds from the very first bite. 
Don't let the extravagant appearance fool you, this dish is actually super easy to make. It comes together in six simple steps and the result is absolutely glorious.
The chicken is air-fried to golden perfection, with a decadent and creamy sauce-filled center that melts right onto the plate. With spinach mixed in, the savory flavors get a subtle earthy contrast that makes every bite an excitement.
This classic dip is an excellent choice for all occasions—game day, casual snacking, appetizers/side dishes, or simply whenever that indulgent craving hits. With a beautiful mingle of creamy, cheesy, nutty, and earthy flavors, it guarantees to be an instant crowd-pleaser anywhere it appears.
If you're a steakhouse enthusiast, you may have seen or had this creamed spinach before. Its creamy base, garlicky undertone, and unique grassy spinach taste make it a wonderful companion to the steak's deeply savory flavors. 
Beyond fine dining steaks, you can also serve this dish with other proteins like roasted chicken, pork, or turkey to make an utterly irresistible and restaurant-worthy meal.
Chicken breasts are covered in a creamy spinach basil pesto sauce and baked alongside chickpeas and basil in this pesto chicken recipe. Everything comes together in just 25 minutes, giving you an eye-catching dish of tender, brightly herbaceous chicken that would make a fantastic main course at any meal.
Kugel is a traditional Jewish baked casserole dish that's made with egg noodles and custard, giving it a bread pudding-like taste. This spin-off recipe, however, brings a mildly savory twist that makes it the perfect dinner main course. The spinach adds an earthy edge that complements the egg noodles surprisingly well, coupled with tofu that adds a crumbly, soft texture to the overall dish.
This dish's beauty lies in its simplicity. It requires only a few essential ingredients and takes 10 minutes to cook, offering a zesty, grassy, and lightly sweet plate of greens. You can serve it as a side dish for proteins like seafood, chicken, beef, etc., or add it to a morning omelet for a bit of freshness.
Filled with brown rice, earthy mushrooms, bittersweet spinach, and aromatic herbs, this casserole offers a rustic taste that wraps your senses in a comforting, homey feeling. With grated cheese tangled in the mix, the dish comes out of the oven with a luscious texture that makes it undeniably irresistible.
Spinach, marjoram, parmesan cheese, heavy cream, breadcrumbs, and garlic join forces in this one-pan baked dish that makes eating veggies a lot more fun. The oven works its magic to meld the flavors together, creating a dish that bursts with an earthy, creamy taste and a crispily fragrant undertone.
This is an Italian soup made by simmering tortellini, spinach, and other vegetables in a light and hearty chicken broth. What's special about this soup is its cheese-infused broth, which laces the dish with a tangy softness that's strangely comforting. 
You'll only need 30 minutes to cook up a pot, so this soup makes a fantastic and breezy dinner main course for all those busy nights.
Florentine refers to a dish prepared in the style of the Italian region of Florence, which often includes spinach and a creamy sauce. This dish also features chicken cubes, carrots, celery, and a handful of aromatic herbs and spices. Left to simmer in a pot, their flavors unfold into a delicate mixture of light heartiness and tender warmth—perfect for those cold days when you just want something comforting and homey.
We can hardly think of anything more inviting than a pan of jumbo pasta shells filled with melted cheese and spinach, all covered in a vibrant sauce. This Italian-inspired dish captivates the taste buds with the cheese's tangy sweetness, the spinach's earthy notes, and the Marinara sauce's rich tomato kick. It's a killer combination that would make any meal feel like a grand feast.
This lasagna comes with the usual goodness—melted cheese, tender pasta, and a vibrant sauce. However, with sautéed spinach tucked in between the layers, the usual decadent, indulgent flavor is laced with an earthy bite that makes it a lot more riveting. Serve this dish whenever you need something cozy and familiar that's still special enough to impress.
Inspired by the Swedish dish Hasselback potatoes, this dish features chicken breast that's slit crosswise into small pockets and then stuffed with delicious toppings—bacon, spinach, ricotta cheese, and cherry tomatoes. Everything is then baked, allowing the ingredients to unravel and melt the flavors into one another. The result is a main course that looks and tastes like an absolute dream.
This one-pan dish featuring tender chicken, nutty chickpeas, fluffy rice, and herbaceously sweet spinach makes dinner an absolute breeze. Everything comes together in half an hour and requires minimum prep, giving you an easy, filling main course that's packed with heavenly, rustic flavors and great nutrients.
Got some picky eaters who don't like to eat their greens? These beef and spinach meatballs might be the perfect remedy. They still carry the classic savory and garlicky taste that we all love so much, with only a pinch of vegetal scent. Serve them with spaghetti to make the classic spaghetti meatballs that everybody knows and loves.
With a rich, creamy consistency and a warm, subtle taste, risotto is the perfect combination of luxury and comfort. In this recipe, the spinach's delicate earthy undertone gives this classic Italian dish a pleasant scent that just soothes the senses. With the Parmesan's tangy hint stirred into the mix, this dish promises a satisfying meal that everyone will love.
Also known as fatayer, these mini puff pastries are little pockets of joy that will brighten any gloomy day. Stuffed with spinach, parsley, and onion, they're jam-packed with beautiful, aromatic flavors. The fillings are encased in a layer of dough, then baked to golden perfection, creating a crispy exterior that perfectly contrasts the tender insides.
You can eat these for various courses. They make fantastic snacks and breakfasts but would fit right into a meal as an appetizer or side dish.
This Italian-American turnover fills the senses with sensational tastes and scents, starting with the meat's savory goodness, then to the spinach and mushrooms' earthy touch, and finishing off with the cheese's tangy notes. Everything is entwined together by a vibrant and captivating pizza sauce. Coupled with the golden crust's crispy-tender texture, each bite is nothing short of heavenly.
Taste the gorgeous brightness of spring on the tip of your tongue with this pasta. Full of fresh and light ingredients, it makes a delightful main course that pulls at your heartstrings with every bite. It's a quick throw-together that requires only the essentials, so you'll have no trouble making a few dishes on those busy weeknights.
Is there anything more satisfying than biting into a crunchy egg roll that's filled with tenderness and oozes with gorgeous flavors? We don't think so. 
This recipe brings a Southern twist to the ubiquitous egg rolls, filling them with a beautiful array of taco-like flavors—smoky, spicy, and savory. What's more, the exterior is made with tortilla, which adds a mild corn taste and some extra chewiness to the crispy bites. Paired with a creamy avocado ranch dip, these egg rolls are truly game-changers.
Spanakopita is a Greek phyllo pastry that consists of spinach, eggs, herbs, and cheese. This spin-off dish takes away the dough and only bakes the fillings to make a light, low-carb option. Its delicately earthy and buttery taste makes a wholesome companion for any time of day, from morning and noon to dinner nights.
This is another easy and fascinating way to combine eggs and spinach to make a wholesome, enjoyable dish. Simple in appearance and ingredients but absolutely stellar in flavors, this frittata is a fitting choice for almost any meal. You can bring its earthy, tangy, and buttery flavor combination to breakfast, lunch, and dinner, or even out to picnics and other outdoor meals.
When fall rolls around, celebrate it in a new and different way with this quesadilla. With the apple's sweet-tart notes, the onions' caramelized sweetness, and the spinach's earthy zing, it perfectly captures the season's cozy and bittersweet feeling. The cheese is tucked in between the layers, creating a stunning tangy undertone that leaves an unforgettable impression.
These pesto spinach muffins may be small, but they sure are mighty. With the cheese's melty goodness, the pesto's bright garlicky taste, and the spinach's grassy twist, these palm-sized quick bread are irresistible flavor bombs. They only take about half an hour to make, so you can easily whip up a batch or two for breakfast, a light snack, or any casual get-together.
Spinach's versatility branches beyond savory dishes. This blueberry spinach muffins recipe introduces an easy way to turn it into a sumptuous dessert or light snack that both kids and adults will love. These muffins require only a few simple prep-and-bake steps, then come out of the oven with a pleasantly sweet taste and fluffiness that make each bite feel like heaven.
When it comes to smoothies, spinach and banana are a match made in heaven. The banana's tropical sweetness harmonizes beautifully with the leafy green's earthy and grassy notes, creating a soft and mildly fragrant beverage that's equally nourishing and delicious.
Load yourself up on a healthy dose of fiber, antioxidants, and vitamins with this spinach berry smoothie. Using nutrient-dense ingredients, it makes an excellent breakfast or post-workout snack that provides you with enough nourishment to breeze through the day.
Even better, this smoothie also tastes sensational, so you won't even need to compromise the taste for the nutrients. The berries and bananas' vibrant taste mellows out any sharp flavor edge the spinach may bring. Combined with the frosty, luscious texture, each sip is a treat for the taste buds.
This chocolate spinach smoothie is almost too good to be true. It carries the darkly sweet, decadent taste and velvety smooth consistency of a classic chocolate milkshake, yet also provides the nourishing essence of a leafy green. Wanna sneak some veggies into your diet? This is the way to go!
Avocado, spinach, and banana come together in this captivating smoothie that you can make in just 10 minutes. With avocado and banana taking center stage, this drink not only offers a vivid sweetness but also delights the palate with a velvety smooth texture. The spinach imparts a mild vegetal undertone that's barely noticeable, so you can still obtain its nutrients without having to worry about any raw bitter taste.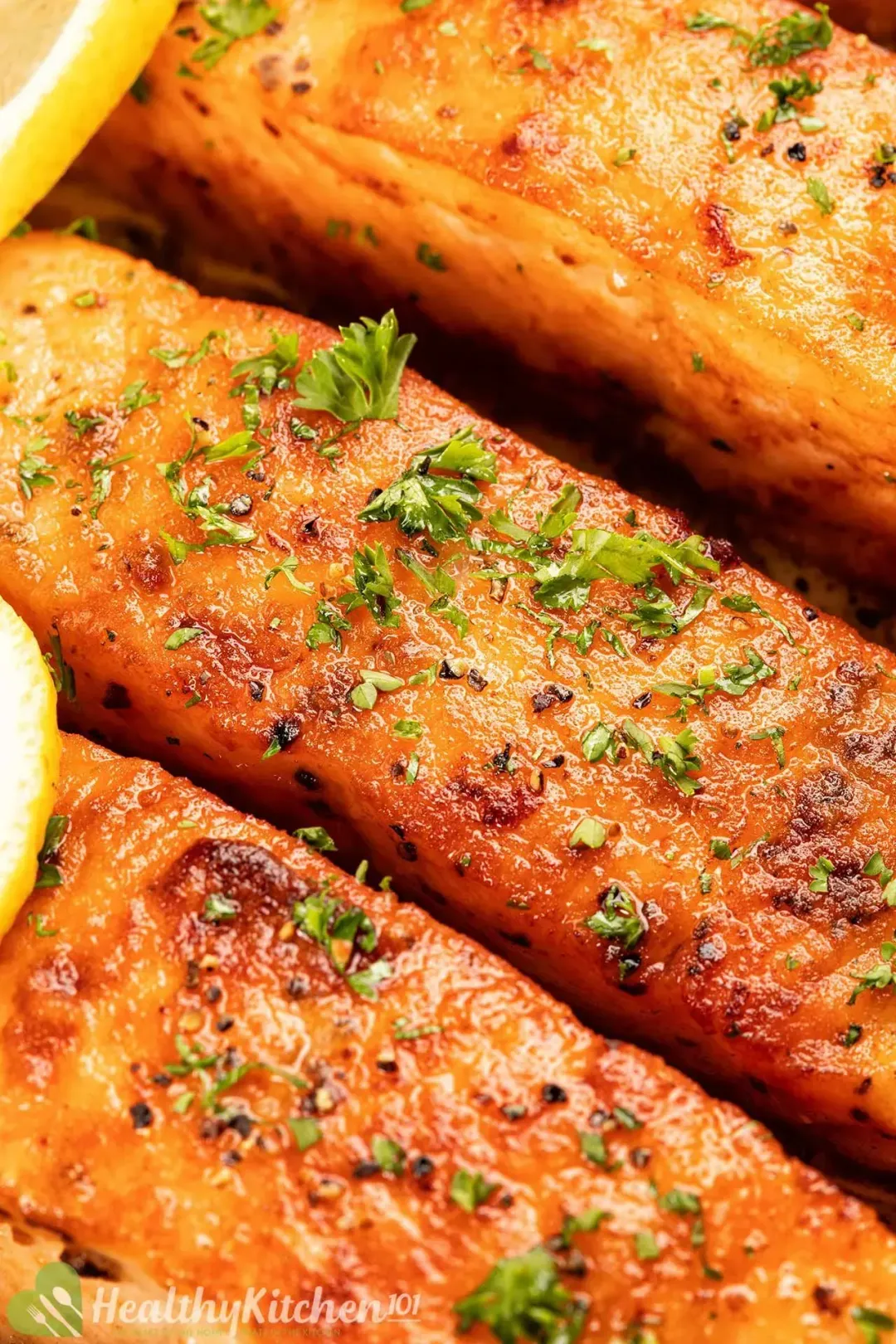 Previous Recipe
Quick and Easy Dinner Ideas for Every Occasion
Quick and Easy Dinner Ideas for Every Occasion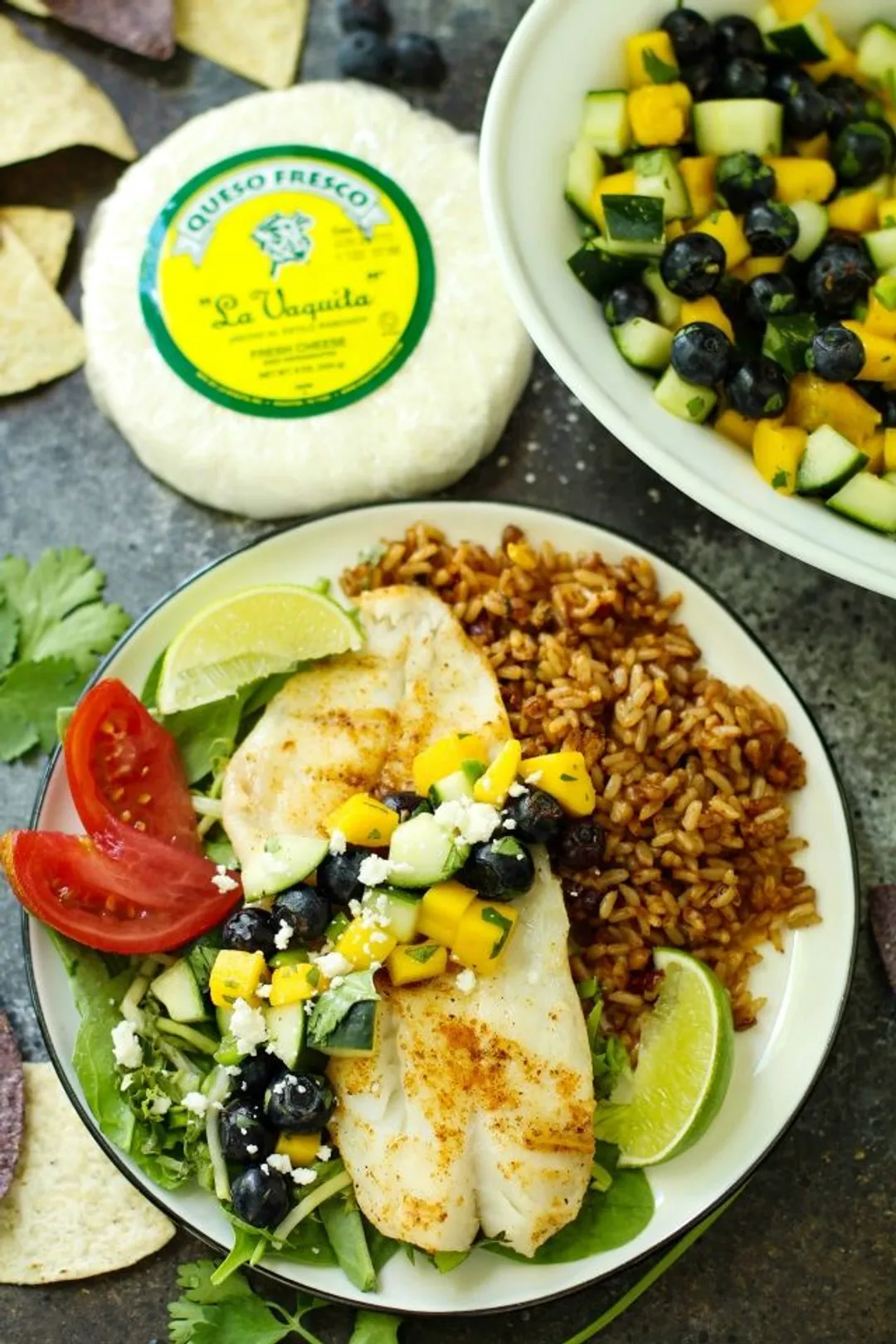 Next Recipe
Orange Roughy Recipes
Orange Roughy Recipes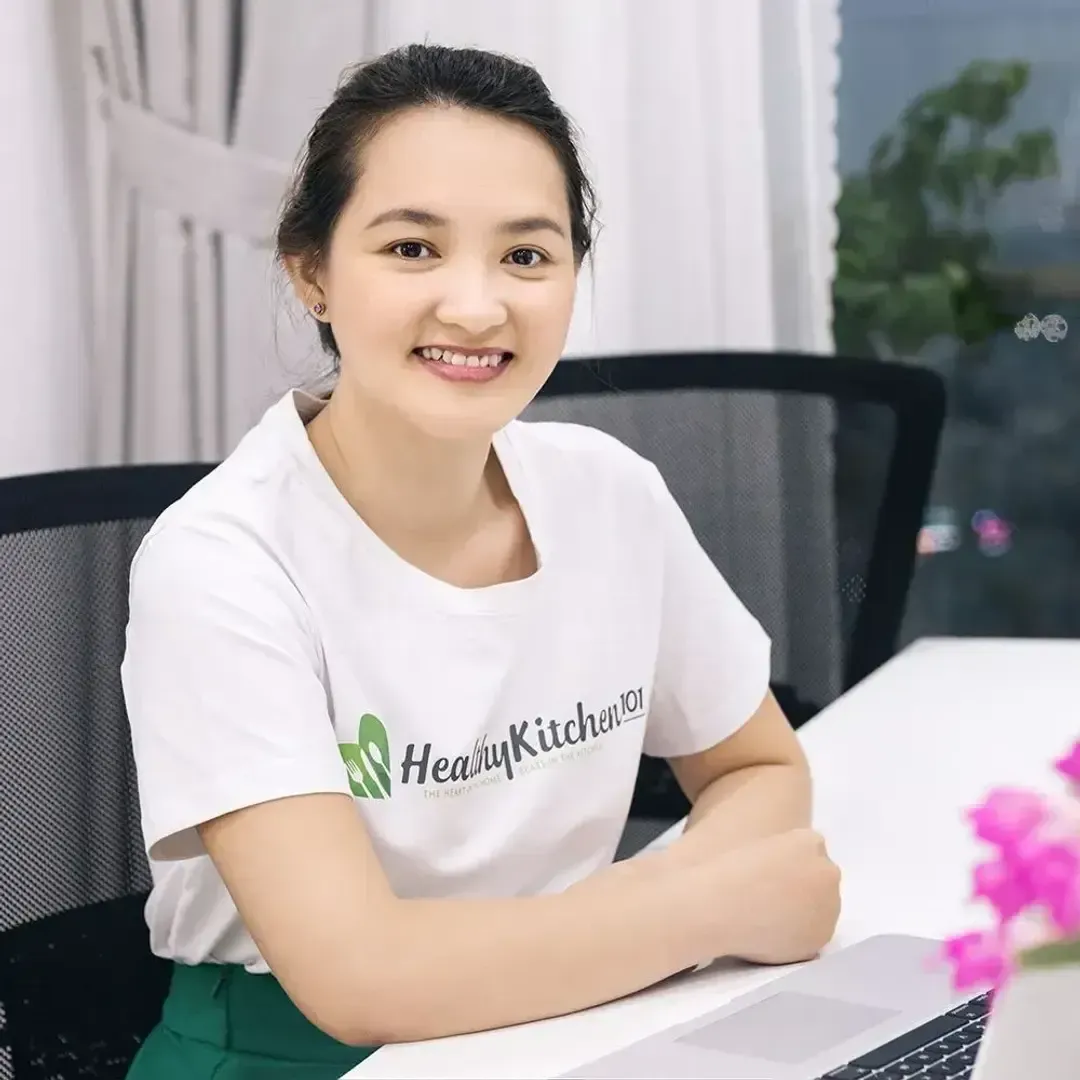 Writer, Author
Luna Regina is an accomplished writer and author who dedicates her career to empowering home cooks and making cooking effortless for everyone. She is the founder of HealthyKitchen101.com and HealthyRecipes101.com, where she works with her team to develop easy, nutritious recipes and help aspiring cooks choose the right kitchen appliances.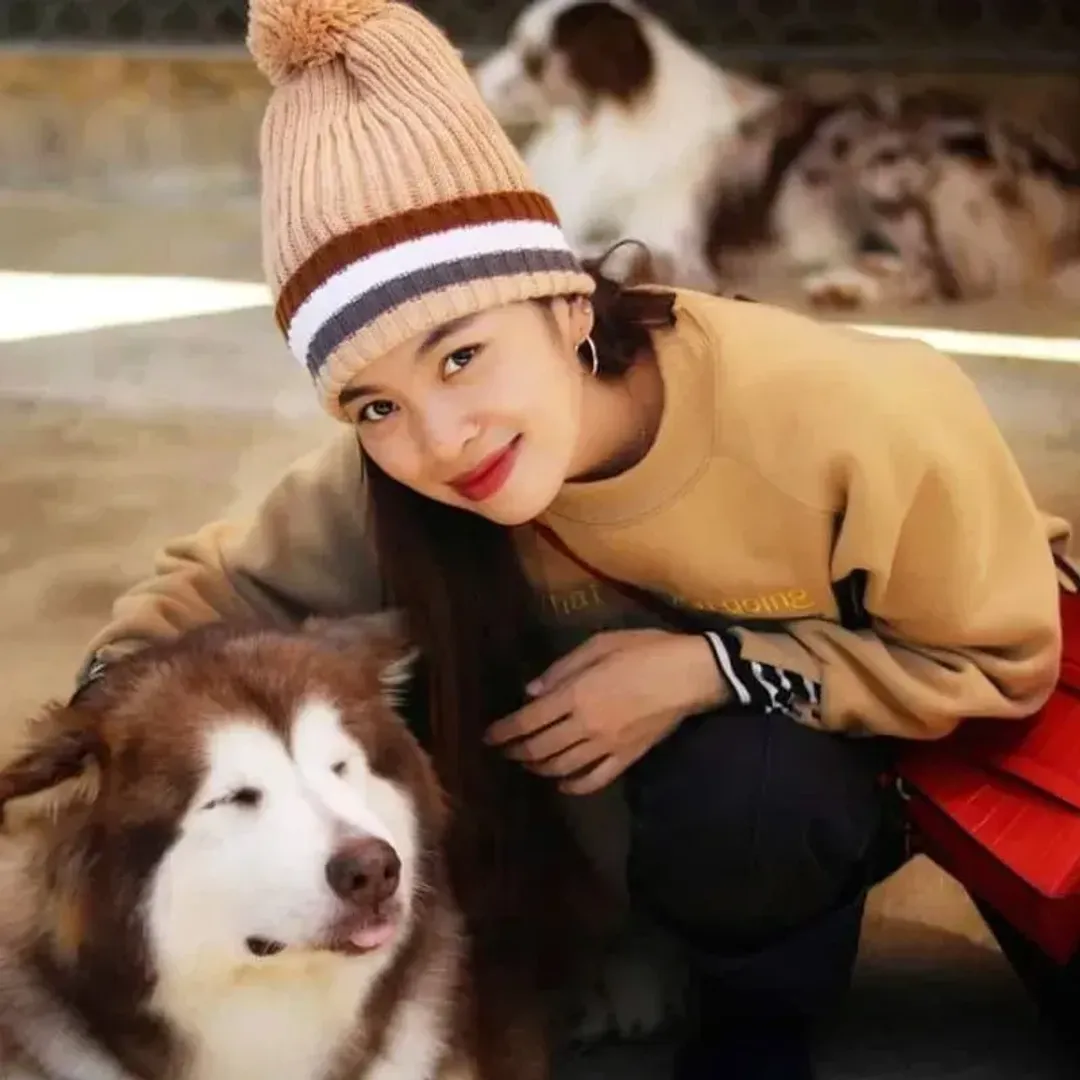 Chef, Culinary Consultant
Tuyet Pham is an award-winning Saigonese chef who believes that joy is the secret ingredient to delicious food. At Healthy Recipes 101, Tuyet personally tests and simplifies every recipe, ensuring maximum flavor with minimal effort. With a background at prestigious French restaurants P'TI Saigon and Le Corto, Tuyet knows how to make every dish exceptional.
Comments/ Reviews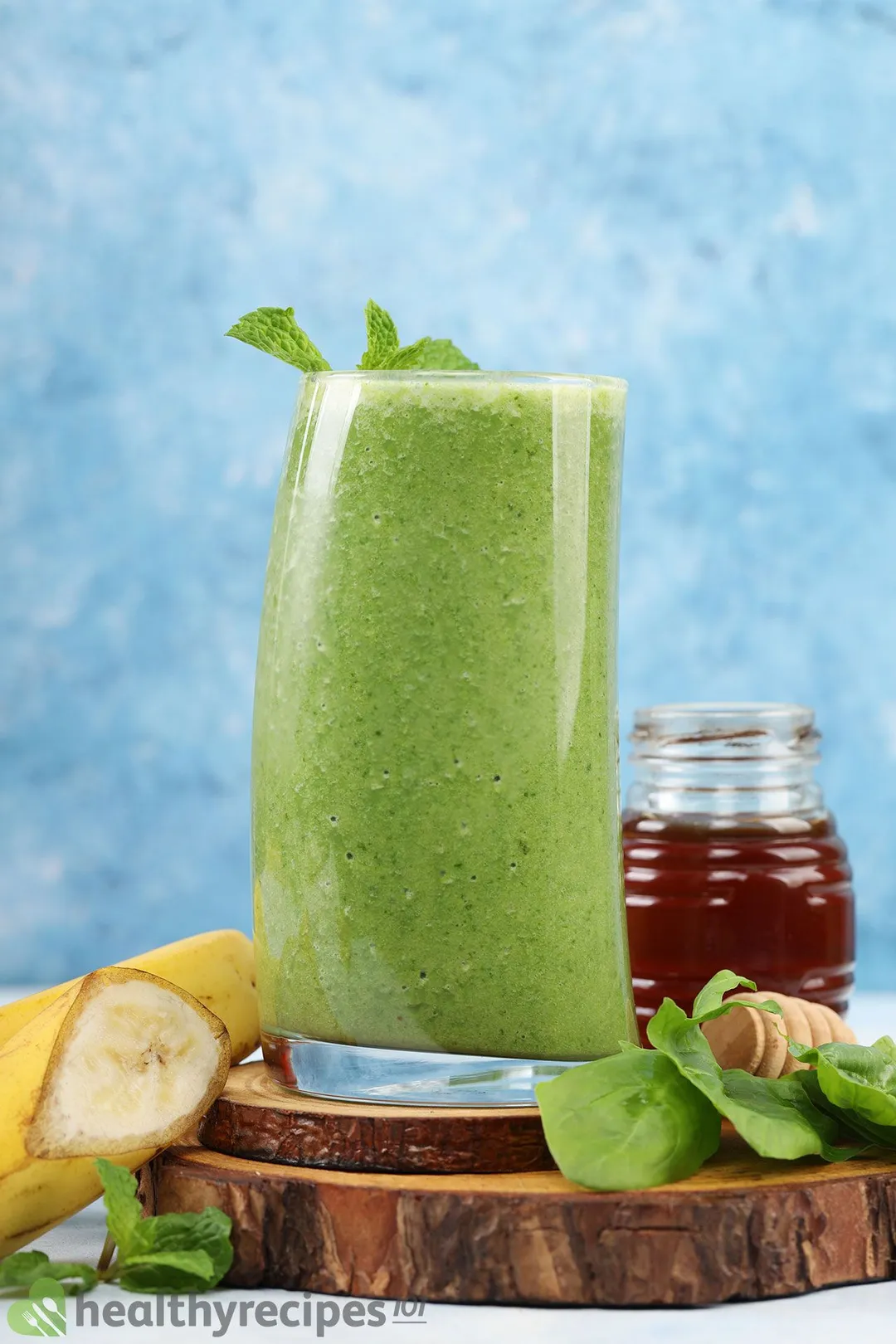 Linda.snips

March 4, 2023 at 10:36 AM

This looks like a great way to get all the healthy benefits of spinach without cooking it! Thank you for the delicious and nutritious recipes!