I was 12 when I first had okra. I hated vegetables, but not okra. It has a slimy texture that's unlike any of the ones I'd had before. She made me grilled okra with grilled meat, and its crunchy texture plus the flavor of the charred marks made all the differences.
That's probably what people who really love okra would say. That slimy liquid of okra scared me, to be honest, so it wasn't until I grew up that I had my first okra. But I have to admit: okra tastes good as a side dish, and when it's cooked with lots of seasonings. It's a must to go big on the seasonings, since it doesn't have much to offer. And it's not meant to be eaten with just about anything—there are right and wrong combos.
So in this roundup, I'm going to show you the best okra recipes I've found. 
19 Delicious, Unique Okra Recipes
I've run into lots of colorful recipes, many of which are either replicates or variations of one dish. Here are some unique ones I've found.
1. Bhindi Masala (Indian Okra Curry)
This recipe cooks the vegetable in a saucy curry jam-packed with flavors. It's best enjoyed with naan bread, cooked rice, alongside a meat stew.
Go to Recipe
2. Stir-Fried Okra
Crunchy and fairly simple, fried okra can serve as a flavorful side dish for grilled, baked, or roasted meat, adding plenty of moisture as well. It's especially good if the meat feels a bit too dry.
Go to Recipe
3. Gumbo
Gumbo utilizes the fruit's slimy texture to naturally thicken the soup, creating the base for a delicious stew that serves with rice to please a big crowd. Cooked with it are sausages, chicken shreds, pepper, celery, and tons of flavorful goodness.
Go to Recipe
4. Creole Okra and Tomatoes
This dish bathes okra in a super flavorful sauce. It's a simple side to serve with cooked rice and grilled meat.
Go to Recipe
5. Pickled Okra
If you're looking for a quick side then here, pickled okra. The recipe sort of blanches the okra with the hot brine, so it's partly cooked but still remains crunchy for days to come.
Go to Recipe
6. Stewed Okra and Tomatoes
Bacon, okra, onion, tomatoes, salt, and pepper are its only ingredients. Needless to say, the stew is packed with flavors, best paired with grilled meat.
Go to Recipe
7. Okra Fries
The make or break of this dish depends on the dipping sauce, needless to say. We think the recipe's sauce is truly spot on.
Go to Recipe
8. Bhindi Do Pyaza (Indian Okra Curry with Onions)
Like Bhindi Masala, this side is flavorful and with a juicy, sweet addition of onions.
Go to Recipe
9. Blackened Okra and Shrimp Skewers
This BBQ dish gives beautiful char marks to the shrimp, okra, and wedges of peach to bring out the best flavors in them. We love the marinade with bourbon, maple syrup, and lime juice in it, really one of a kind.
Go to Recipe
10. Spicy Cajun Fried Okra
This crunchy snack is a low-calorie alternative to chicken nuggets. You will find the slimy texture of okra inside, though. The seasonings it recommends are spot-on, and the frying technique promises a crunchy eat, too.
Go to Recipe
11. Stewed Okra with Chicken Sausage
There's corn, sausages, okra, and bacon all in small chunks and simmered together, very much like a gumbo. The stew is typically served with rice.
Go to Recipe
12. Punjabi Bhindi Kadhi (Indian Yogurt-Based Curry with Okra)
This, a curry fan must try. The curry is rich, tangy, and savory. There's no meat, but the techniques done to the ingredients bring out all possible flavors, making it an ideal sauce to go with cooked rice.
If you're looking for some proteins, there's some chickpeas in it, but feel free to shred some leftover meat and mix in with the rice.
Go to Recipe
13. Fried Okra with Remoulade Sauce
Wet batter makes for the crunchiest eat, and Rémoulade sauce is the finest dip for it. The sauce takes 12 ingredients and is hot, savory, salty, plus packed with other flavors I can't call out. It's a quality treat for game nights or movie marathons.
Go to Recipe
14. Moroccan-Style Stewed Okra with Tomatoes and Chickpeas
The look of stews can be deceiving, so let us tell you about this not-so-good-looking okra and beef stew. It combines lots of vegetables: zucchini, tomatoes, and fresh herbs in a tangy, beefy broth. It's served with bread, but I think rice works just as well.
Go to Recipe
15. Southern-Style Stewed Okra with Bacon and Onions
Bacon, onion, okra, tomato, thyme, Worcestershire, and vinegar make up this delicious stew. It's enjoyed by itself for a light meal, or with rice for a more filling one.
Go to Recipe
16. Stir-Fried Okra with Garlic and Soy Sauce
It takes just soy sauce, garlic, okra, and chilis to make this stir-fry. Serve it with rice and some meat for a whole meal.
Go to Recipe
17. Vegan Okra and Potato Curry with Coconut Milk
A vegan curry to serve as a main dish with rice. This curry is rich and has a hint of sweet aroma thanks to coconut milk.
Go to Recipe
18. Fried Okra Tacos with Avocado Crema
First time I've heard of okra as a taco filling, but this recipe does look convincingly delicious. The okra is coated in buttermilk and corn meal, then deep-fried to perfection. It's served just as your regular taco, with lettuce, salsa, and hot sauce—so simple.
Go to Recipe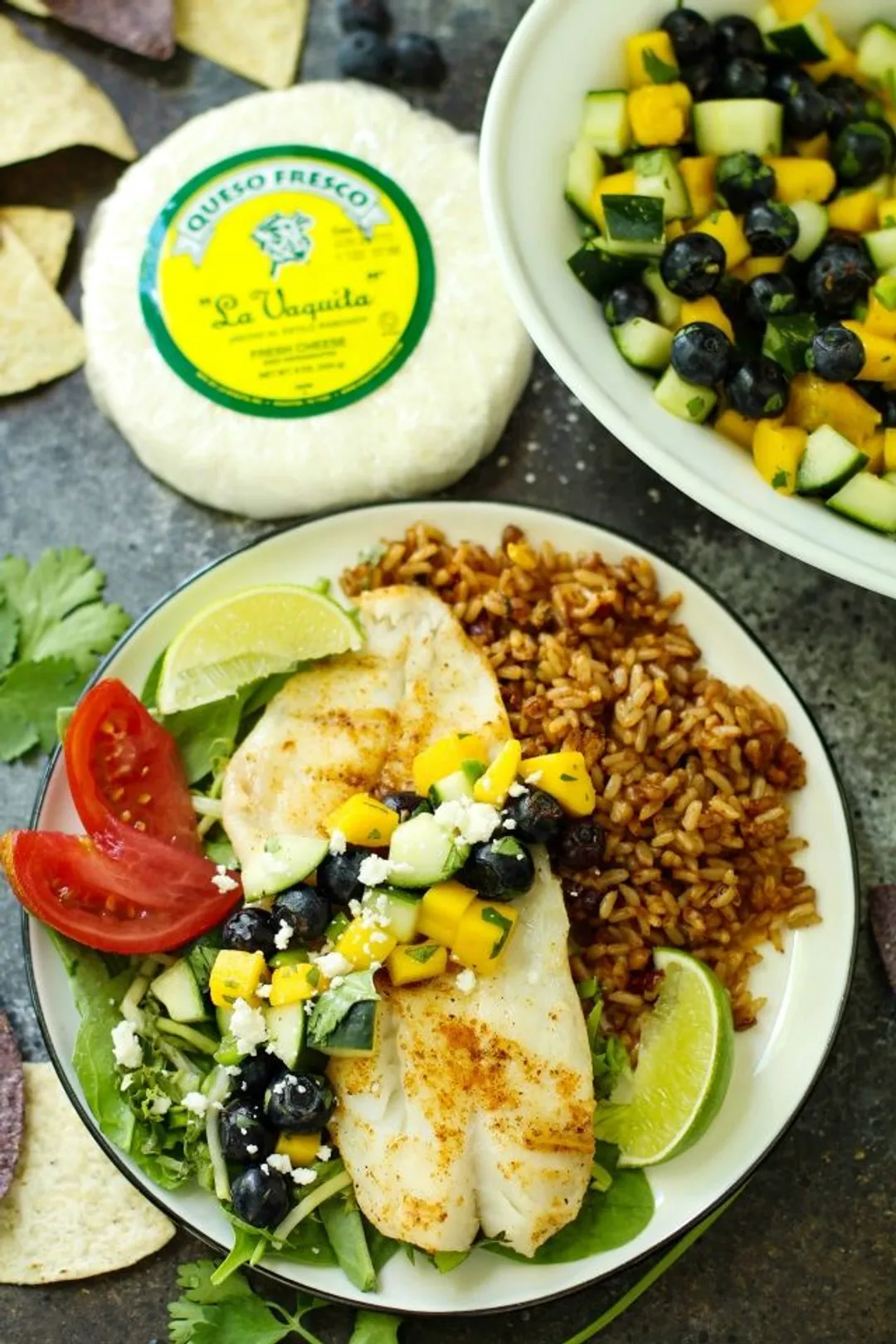 Previous Recipe
Orange Roughy Recipes
Orange Roughy Recipes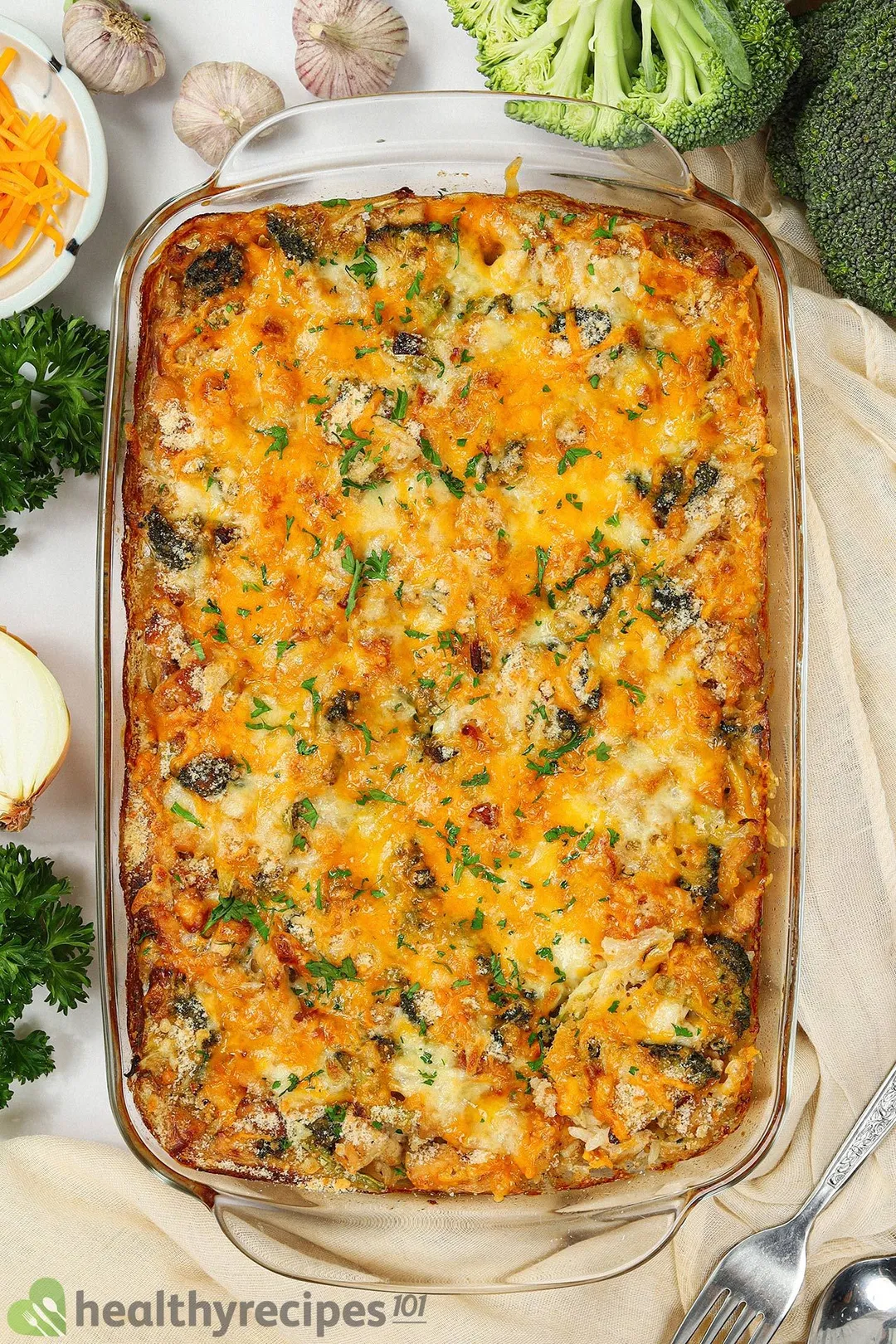 Next Recipe
Summer Casserole Recipes
Summer Casserole Recipes
Writer, Author
Luna Regina is an accomplished writer and author who dedicates her career to empowering home cooks and making cooking effortless for everyone. She is the founder of HealthyKitchen101.com and HealthyRecipes101.com, where she works with her team to develop easy, nutritious recipes and help aspiring cooks choose the right kitchen appliances.
Comments/ Reviews