The Instant Pot can help take your cooking game to the next level. Food comes out of the pot just as delicious and nourishing, but in a fraction of the time. If you're busy or lacking inspiration, instant pot dinner recipes are the list for you.
What Are Some Good Ideas for Dinner?
Whether you are a proud Instant Pot owner or just thinking about purchasing this fantastic kitchen tool, our instant pot dinner recipes are here to inspire you with a range of possibilities, from main dishes to sides, proteins to vegetables, and everything in between.
We've rounded up 40 easy instant pot dinner recipes that use simple ingredients, straightforward methods, and time-saving tips. This list will make mealtime a breeze:
Labor-Saving: We all have those busy days when you want to minimize the time and effort spent in the kitchen. With the Instant Pot, once you gather all the ingredients in the pot and set the time, you don't have to do anything else until your food is done.
Time-Efficiency: The selling point of the Instant Pot is speeding up cooking time. Some dishes can be done in half the time while others that traditionally need all day, can be done in an hour.
Flavor Intensification: The beauty of Instant Pot recipes is that everything goes in the same pot, where the magic happens. All the goodness from the individual components intensifies as flavors harmonize and the texture becomes tender and juicy.
Freezer-Friendly Meals: You can make a big batch of soup in advance or keep the leftovers from last night's chili for a grab-and-go meal. With our recipes, it's easier than ever to store and reheat your favorite dish throughout the week.
Easy Clean-up: There is usually just one stainless pot that needs to be cleaned in Instant Pot dinner recipes. Think of all that time saved not having a sink full of dishes!
Here's our ultimate guide for hassle-free weeknight meals filled with nourishing ingredients and using just one kitchen appliance — an Instant Pot.
Chicken Dinner Ideas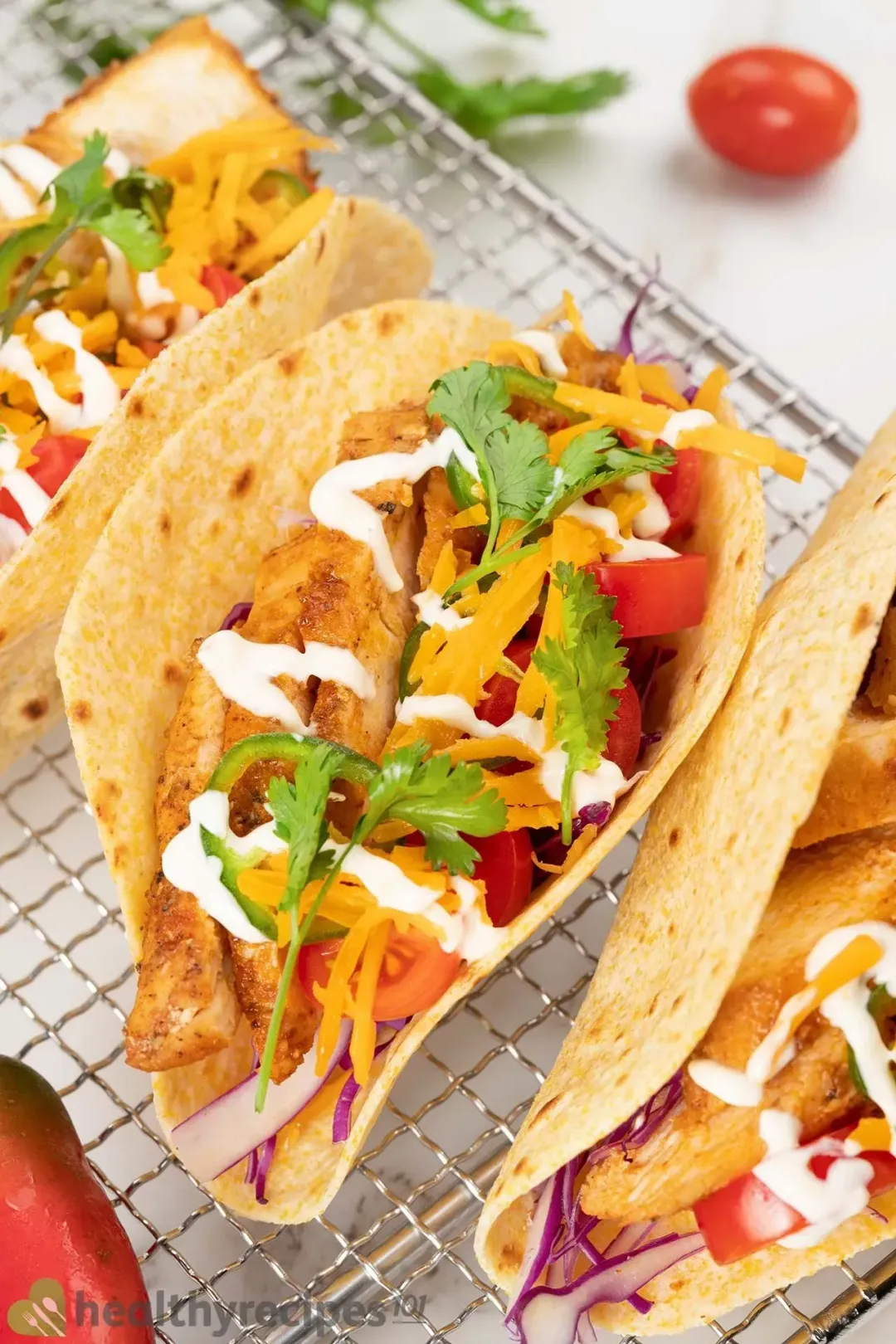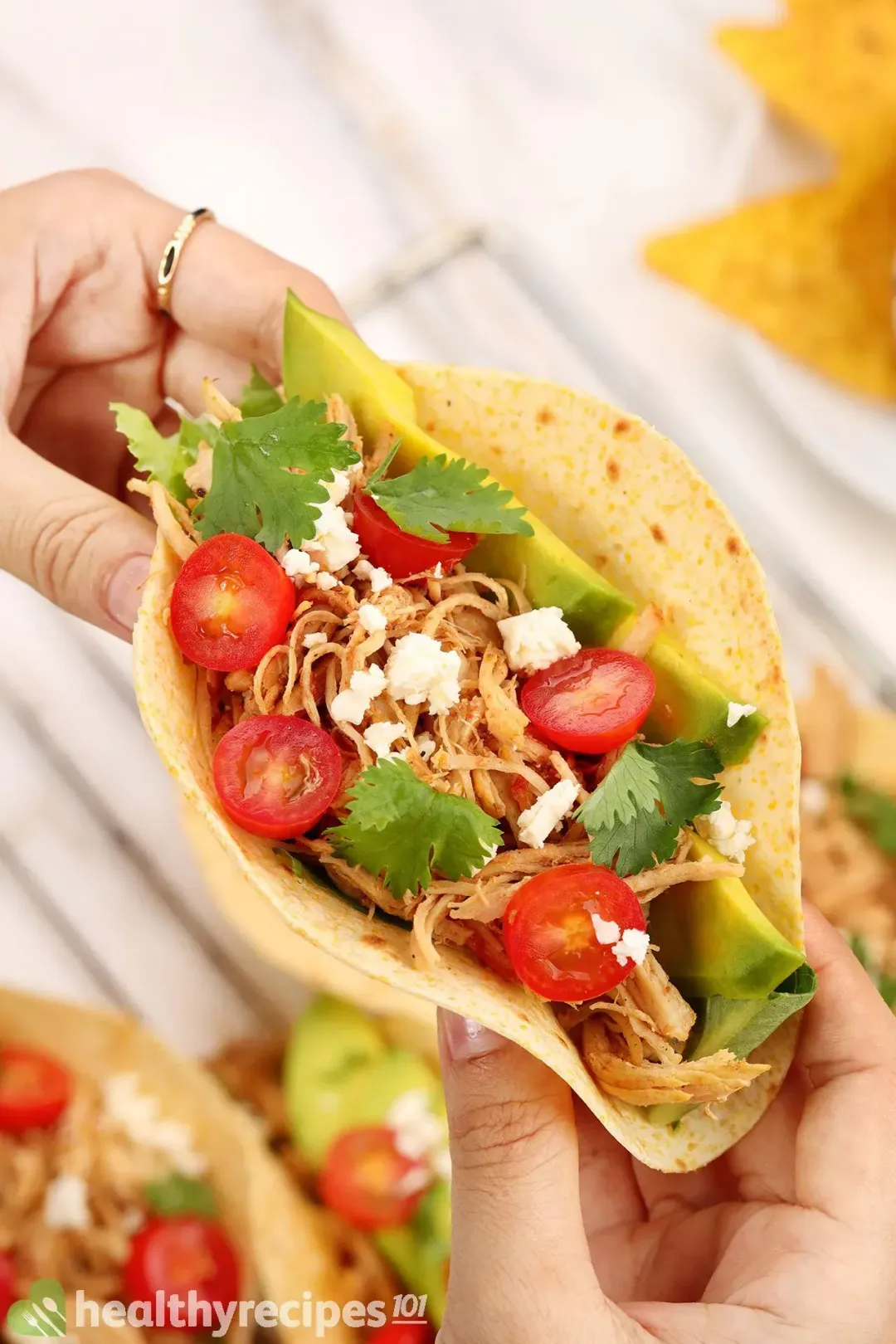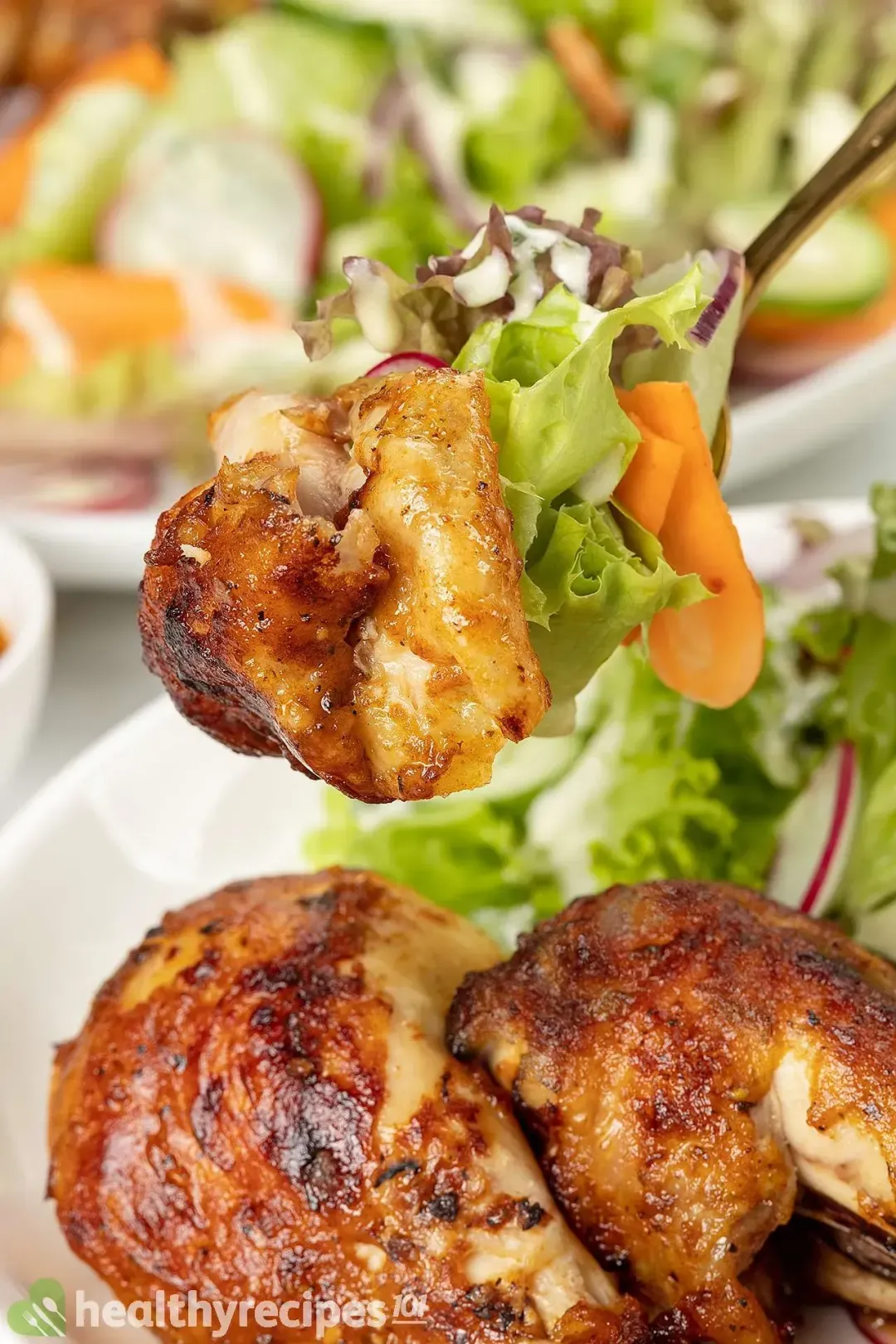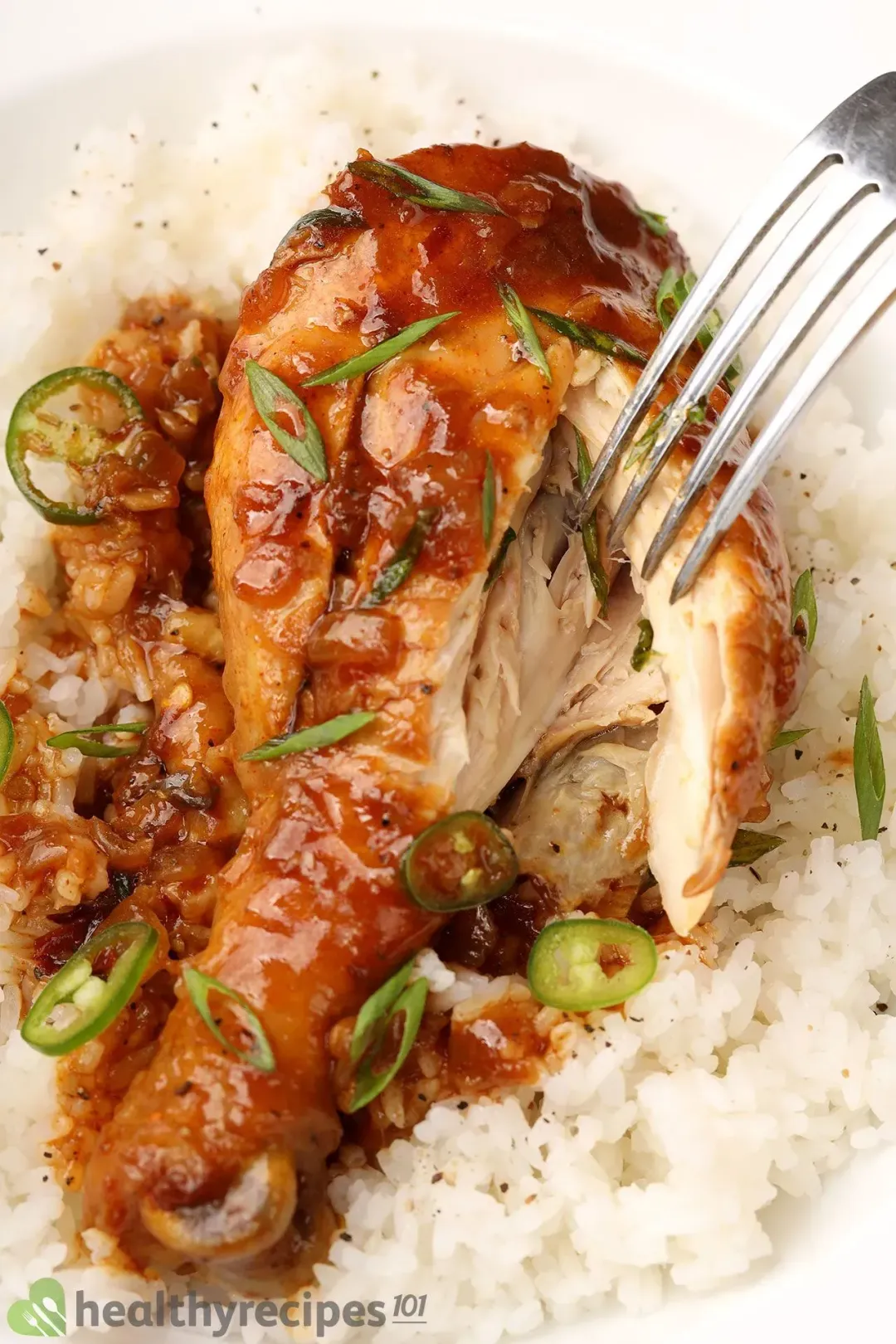 Instant Pot Dinner Recipes with Beef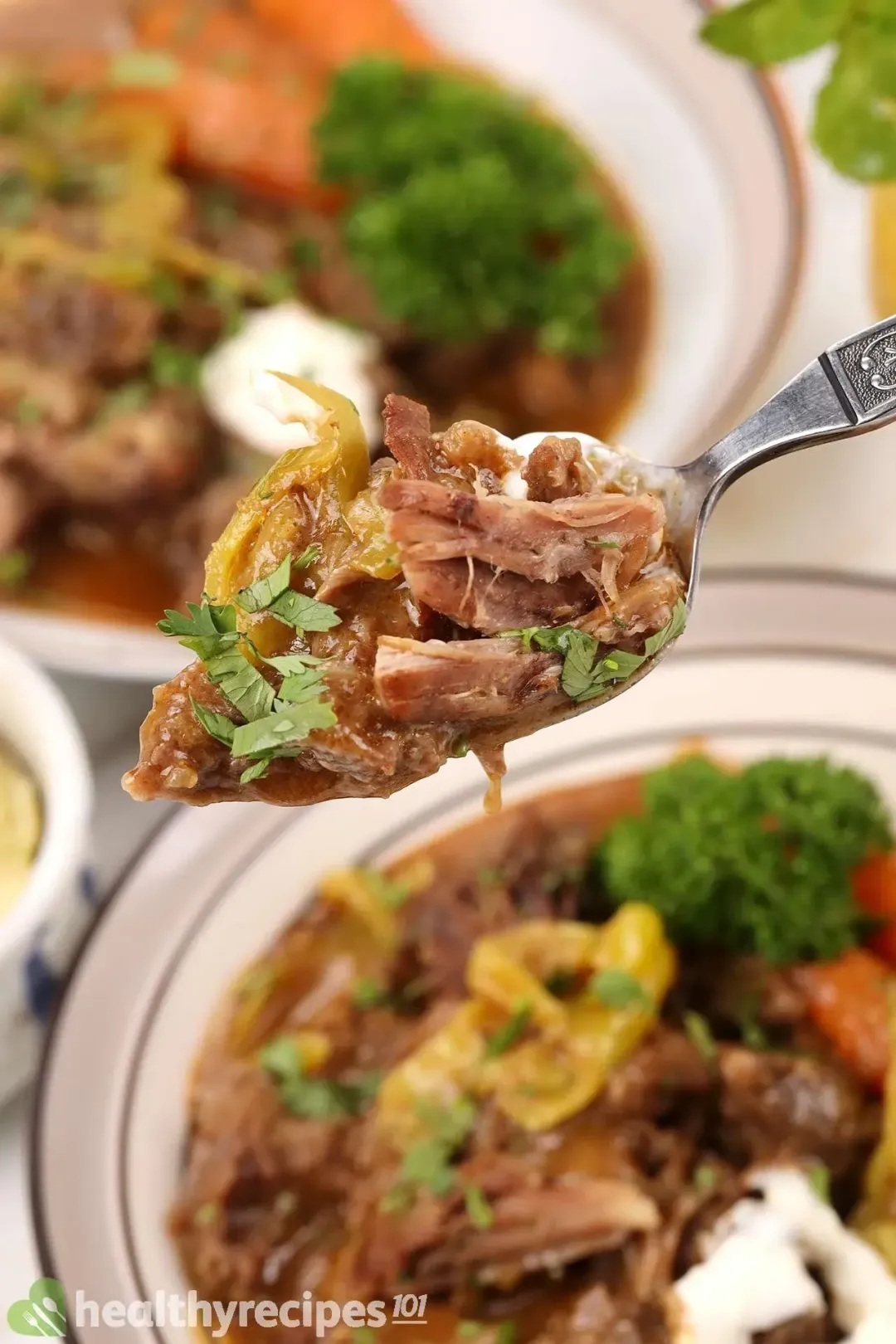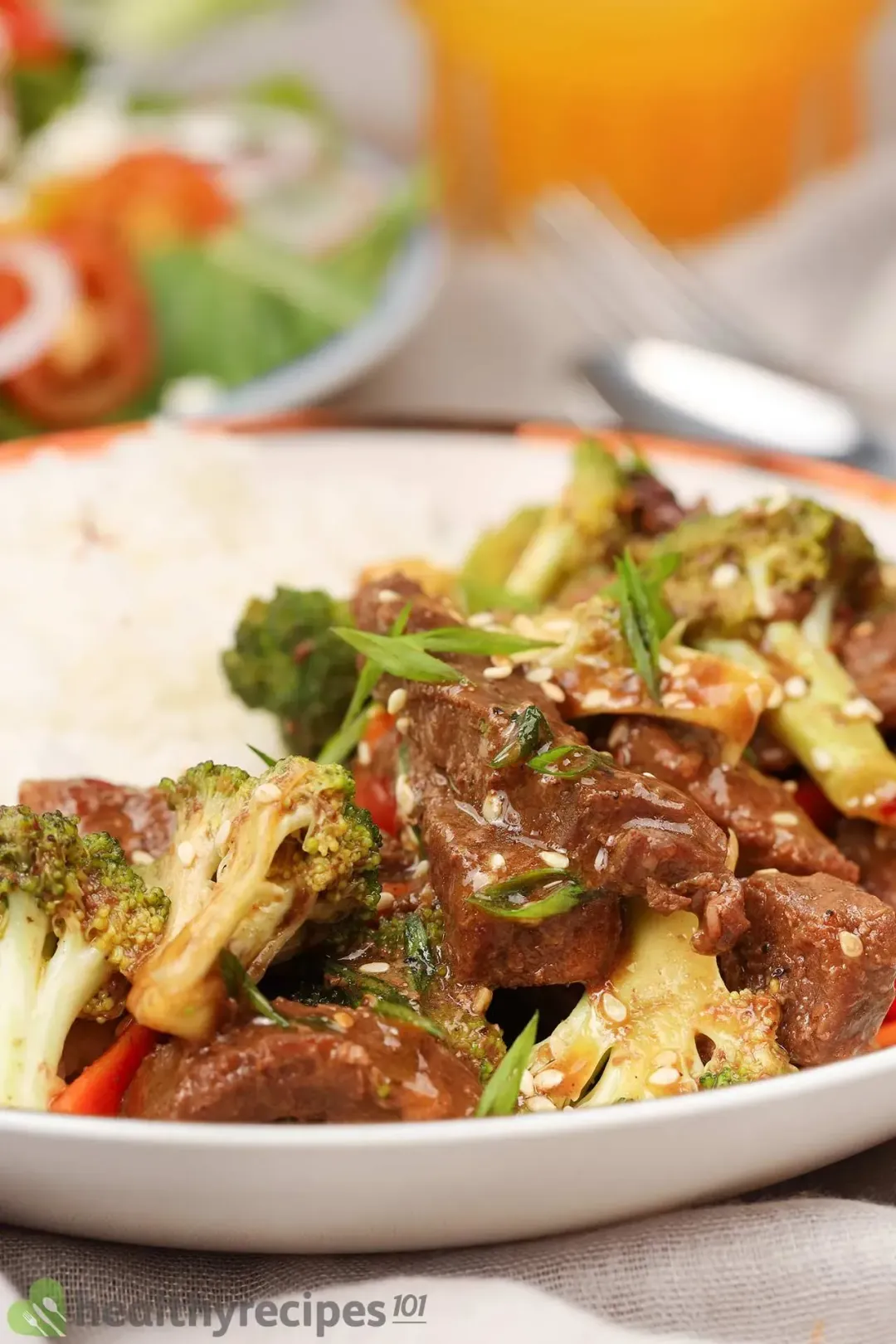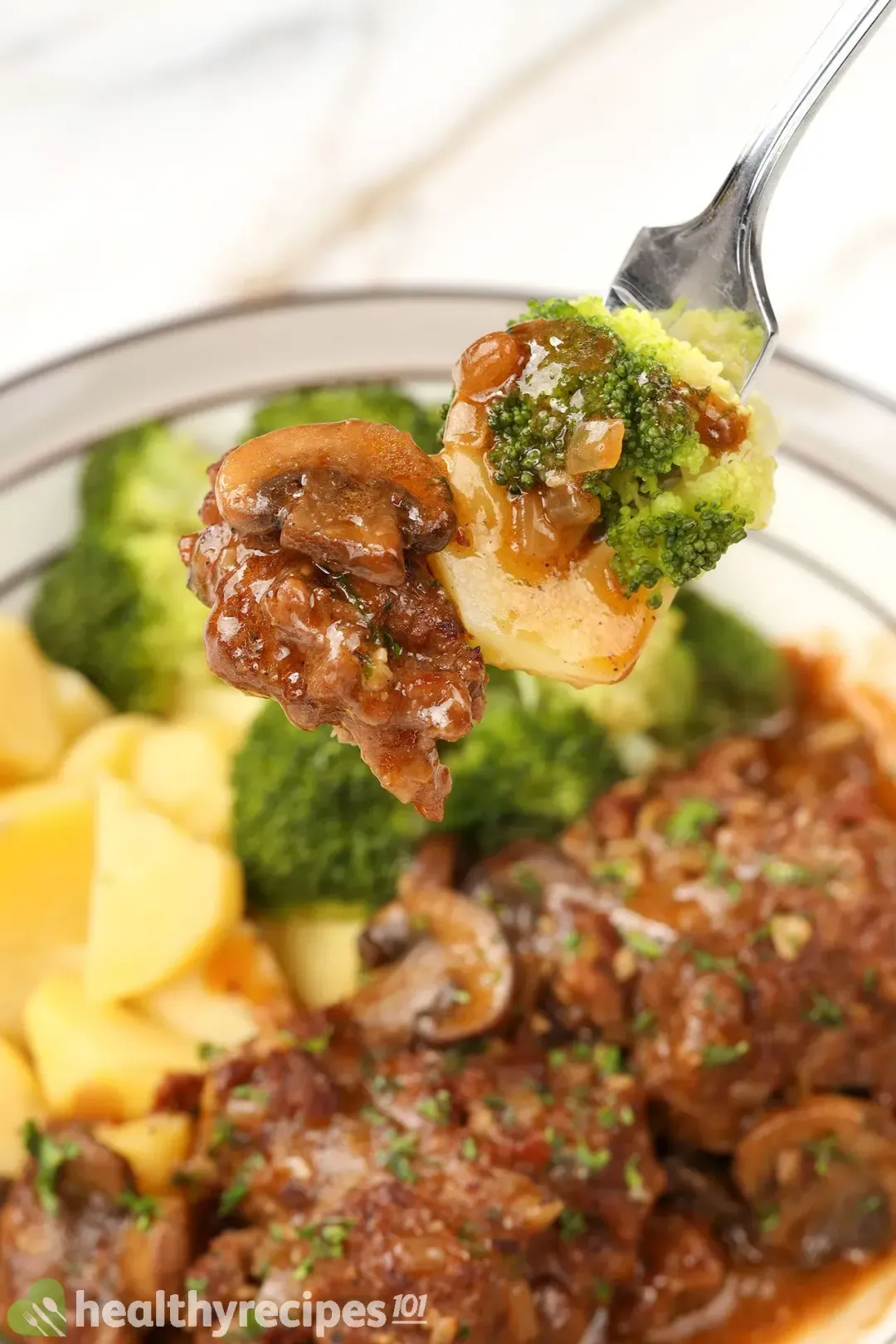 Instant Pot Dinner Recipes with Fish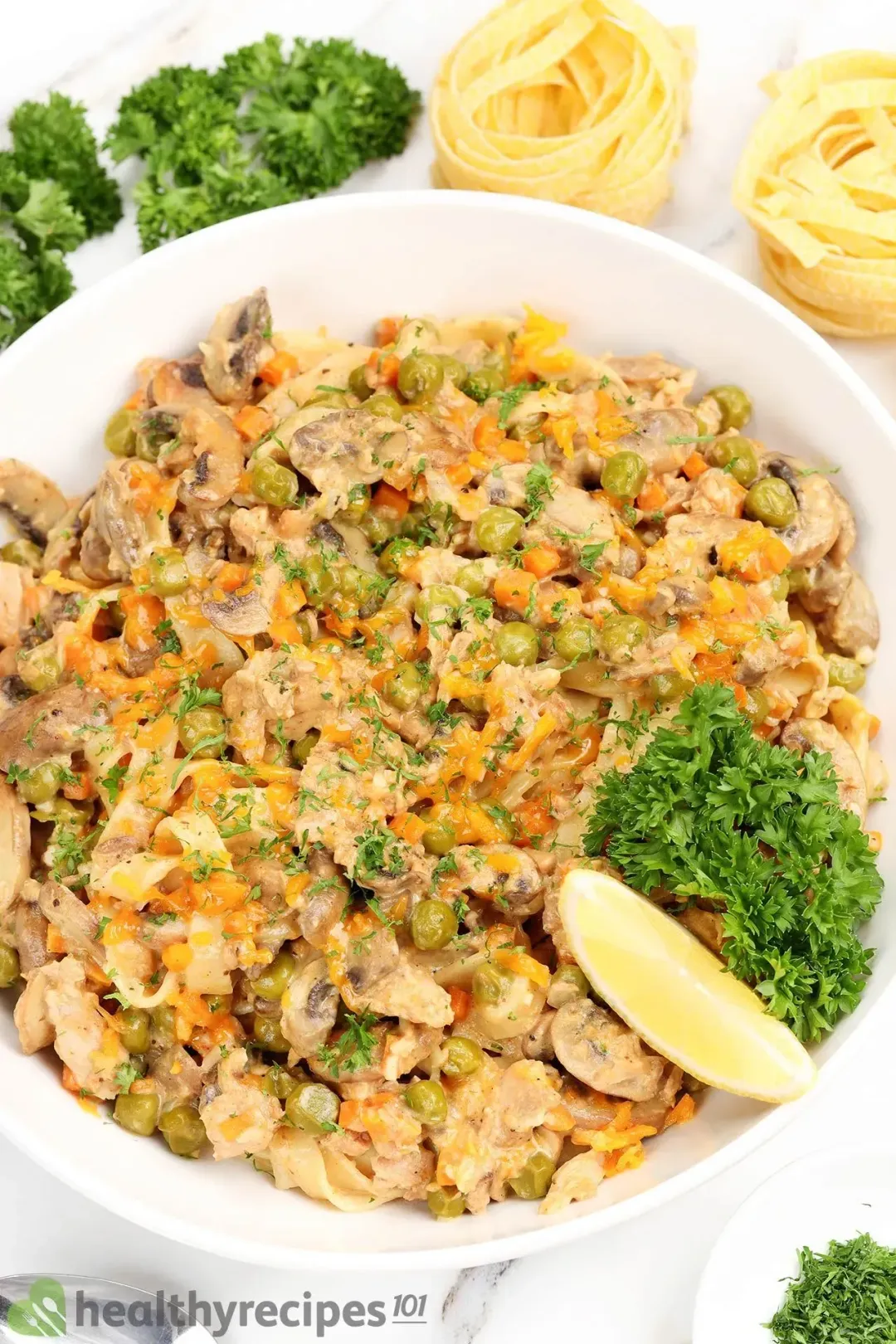 Instant Pot Tilapia: If fish is a favorite in your household, then this tilapia recipe may be your next go-to. In this Instant Pot recipe, tilapia is steamed to perfection before being topped with tomatoes and basil. The dish is fresh and healthy, perfect for a light summer meal. Plus, it can be ready and on the table in just a few minutes.
Instant Pot Salmon: This recipe takes advantage of pressure-cooking, infusing all the goodness of the individual components into one dish. Salmon can be quite bland in taste, making the fish a fantastic canvas to go with any seasoning or blends your heart desires. Great by itself, with salad, rice or steamed veg.
Instant Pot Tuna Casserole: Dinner can get boring quickly if the protein-based main dish always comes from beef, pork, or chicken. With this Instant Pot tuna casserole, you just put everything into the pressure cooker: pasta, tuna, vegetables, cream, and spices of choice.  This creamy tuna casserole is one of the easiest and quickest (and tastiest) ways to get a veggie-and-fish-loaded dinner on your table.
Instant Pot Dinner Recipes with Pork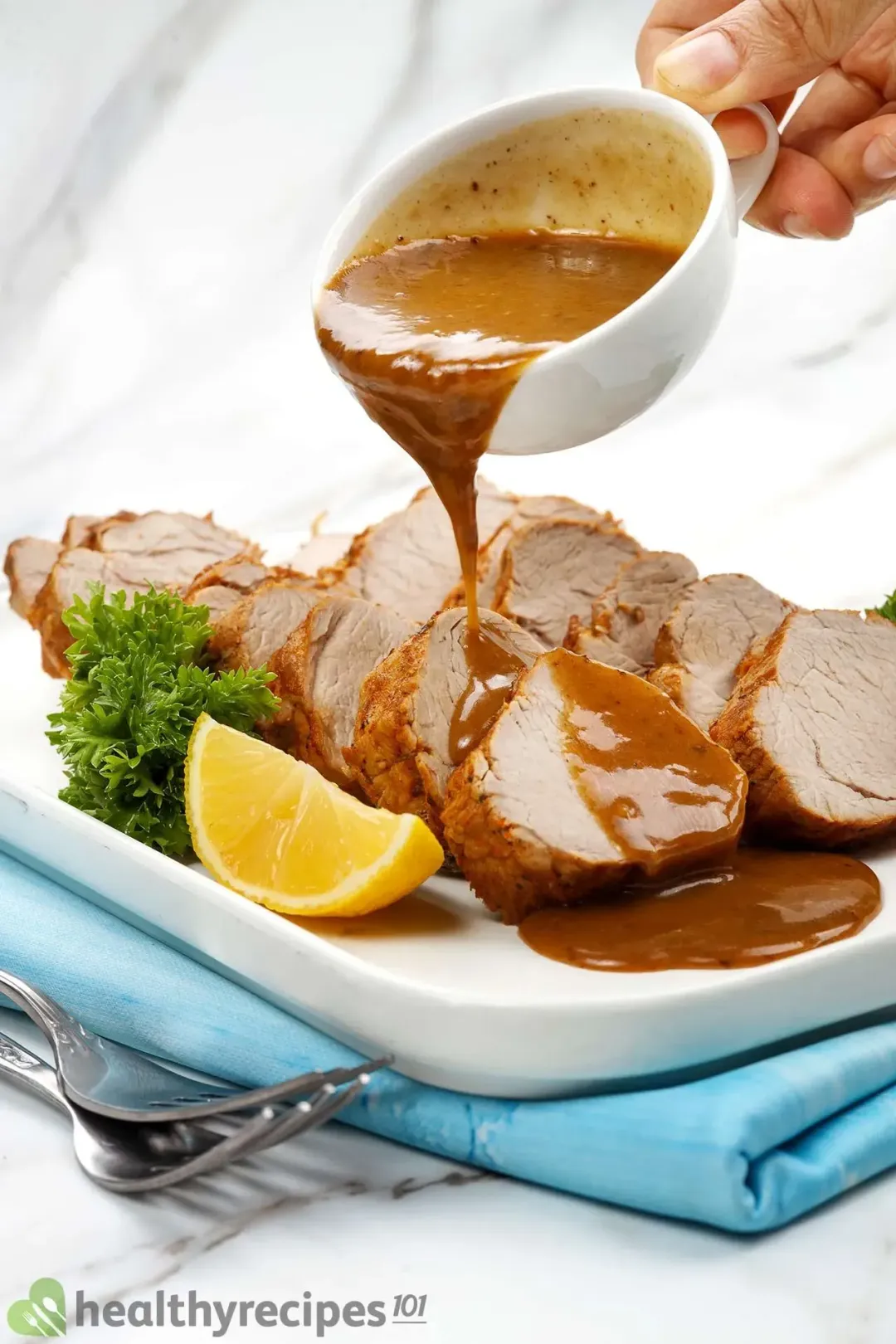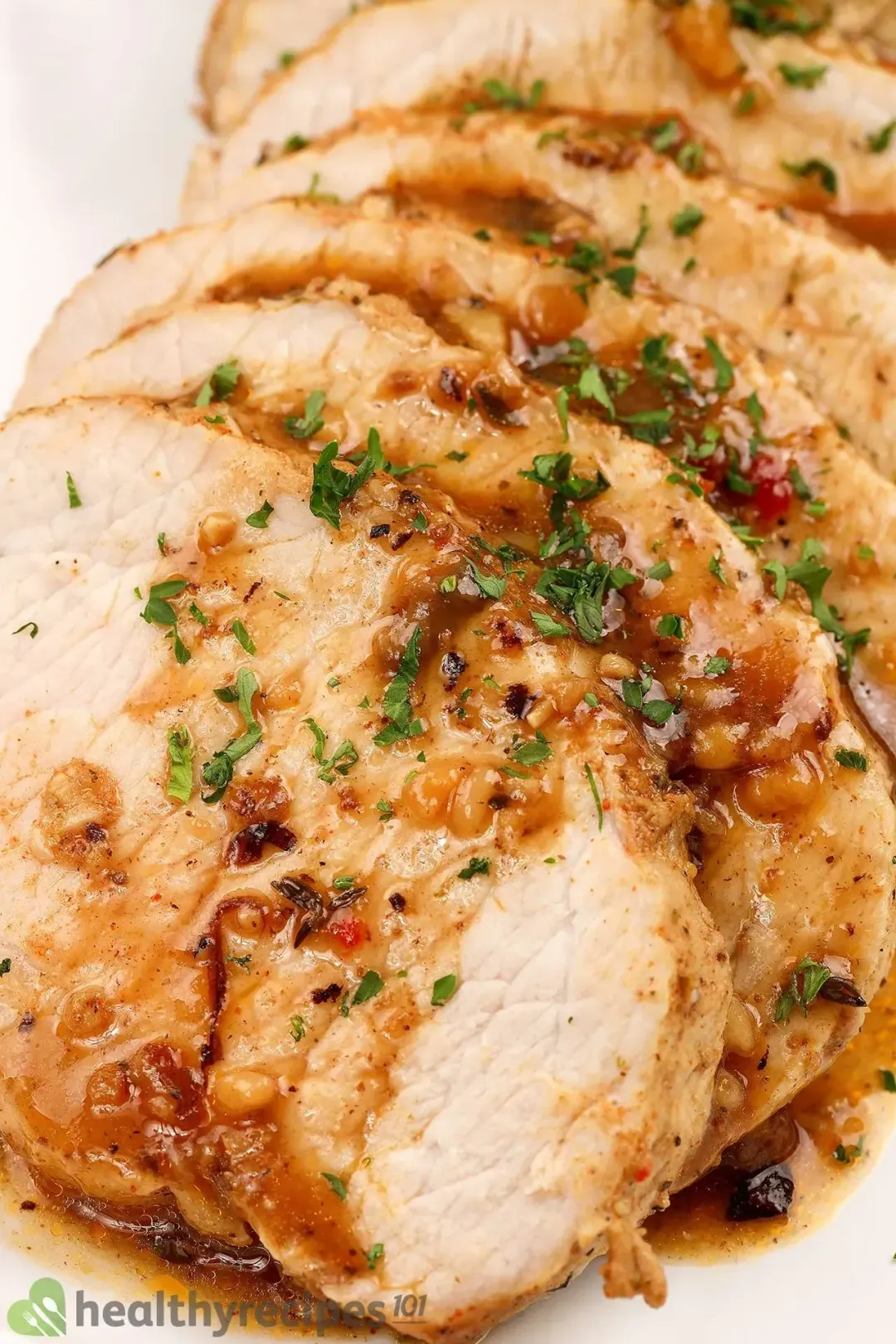 Soup Ideas For Dinner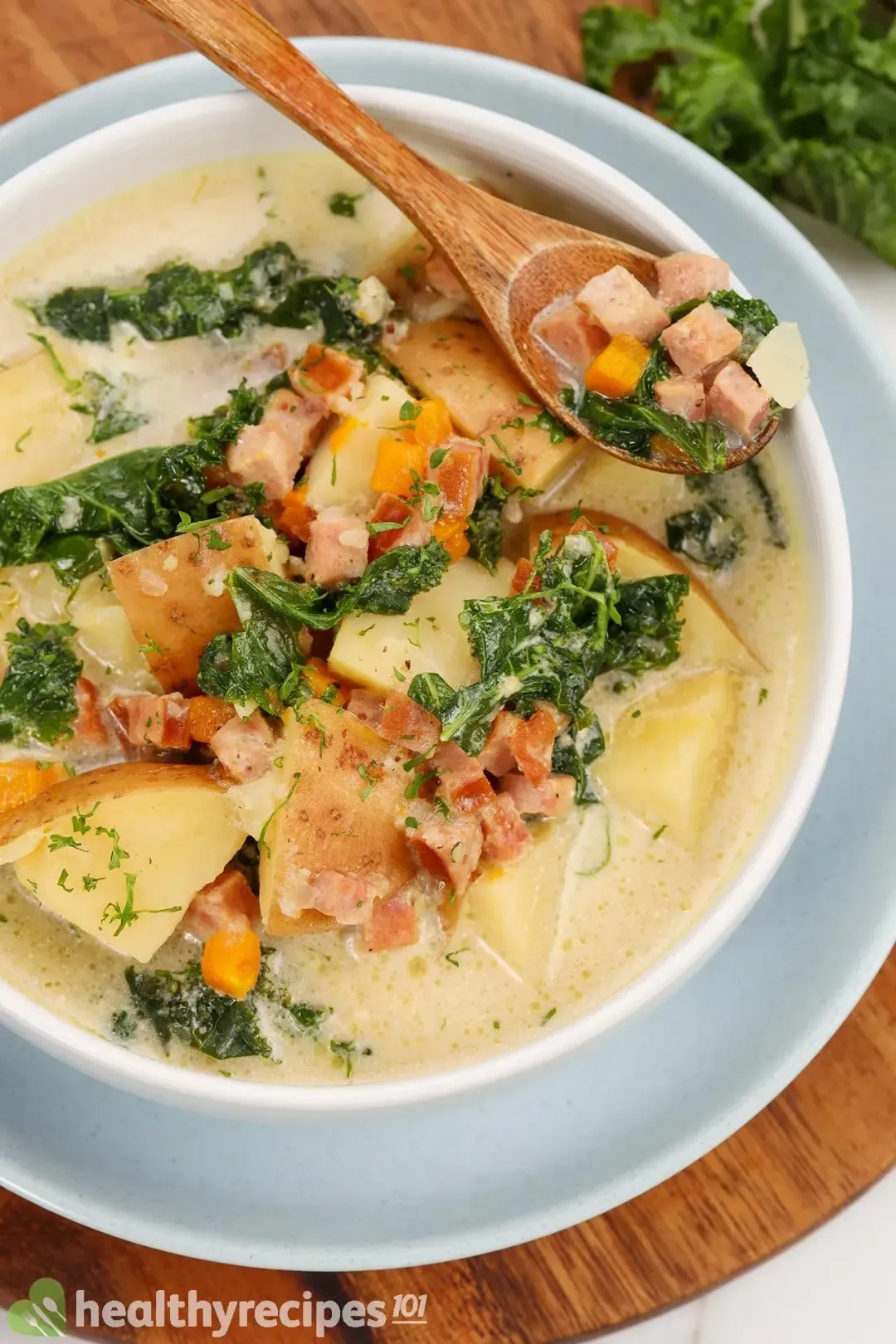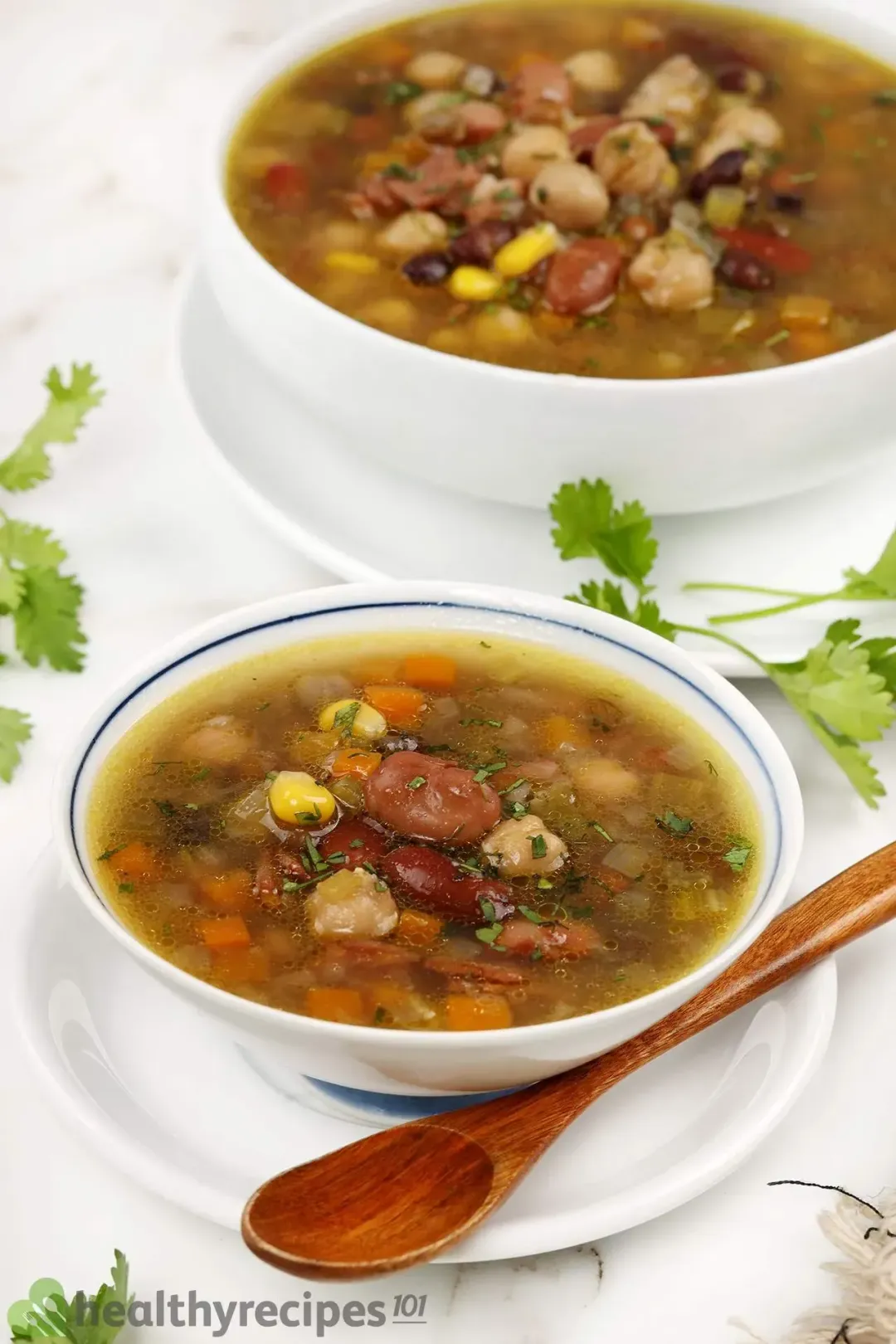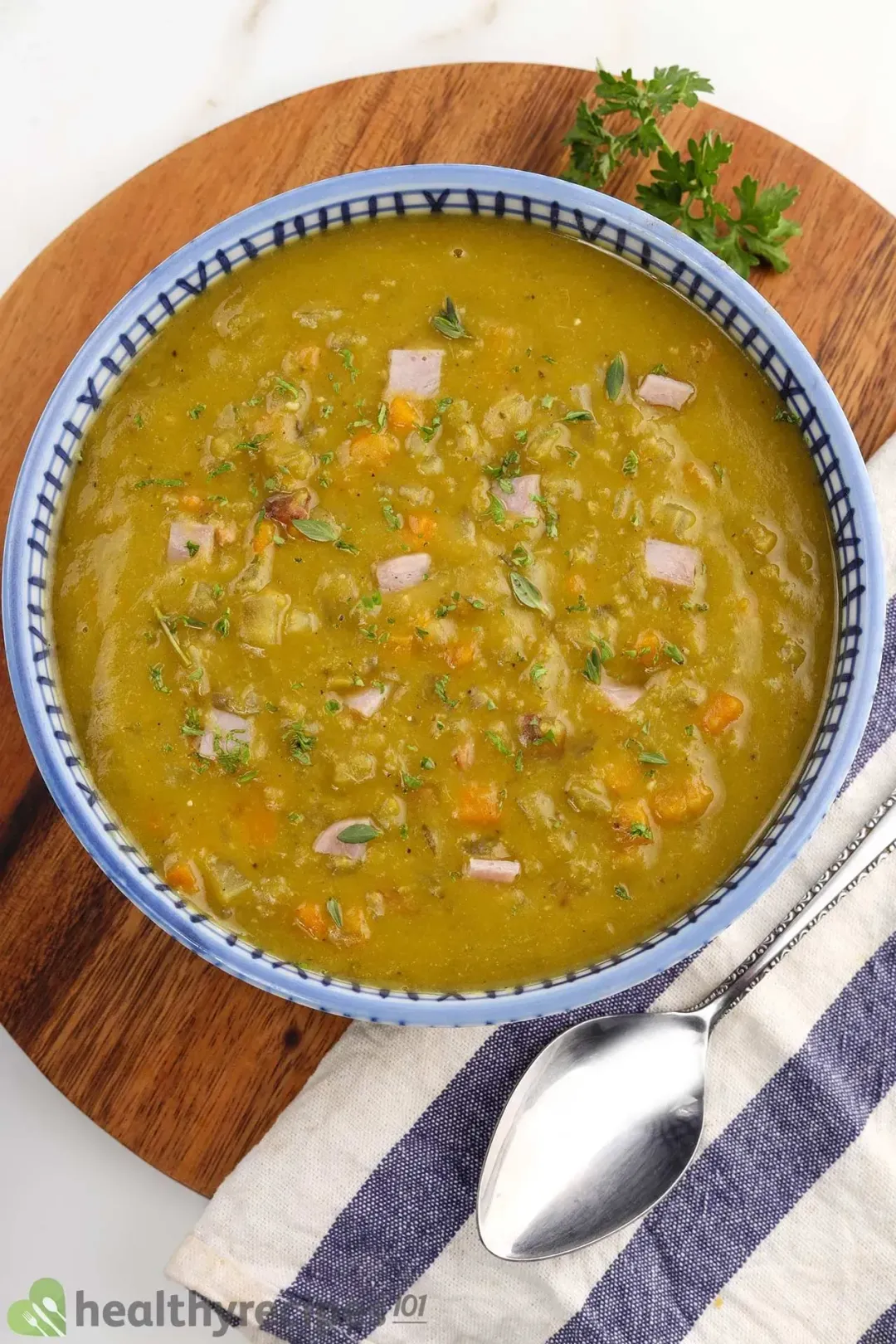 Instant Pot Split Pea Soup: With this recipe you crisp up the ham in butter directly in the Instant Pot, and then add the split peas which cook up quickly in the creamy, meaty broth. Delicious split peas give this recipe plenty of texture, body, and protein, while dried herbs provide a hint of aroma, making the soup even more irresistible.
Instant Pot Mushroom Soup: This rich and comforting soup is made for cold winter days, and the Instant Pot helps to cut down the cooking time by half. If you prefer a completely smooth texture, please feel free to blend and puree the soup. Whether you blitz it or keep the mushrooms intact, this soup will be a hit at your table.
Instant Pot Polenta: Though not strictly a soup, polenta can be made to be more watery or more thick depending on your preference. This Italian staple of cooked cornmeal gains its popularity due to its simple and straightforward cooking process. Using the Instant Pot speeds up the time it takes to get smooth, creamy polenta, getting it ready in less than 30 minutes.
Instant Pot Dinner Recipes with Vegetable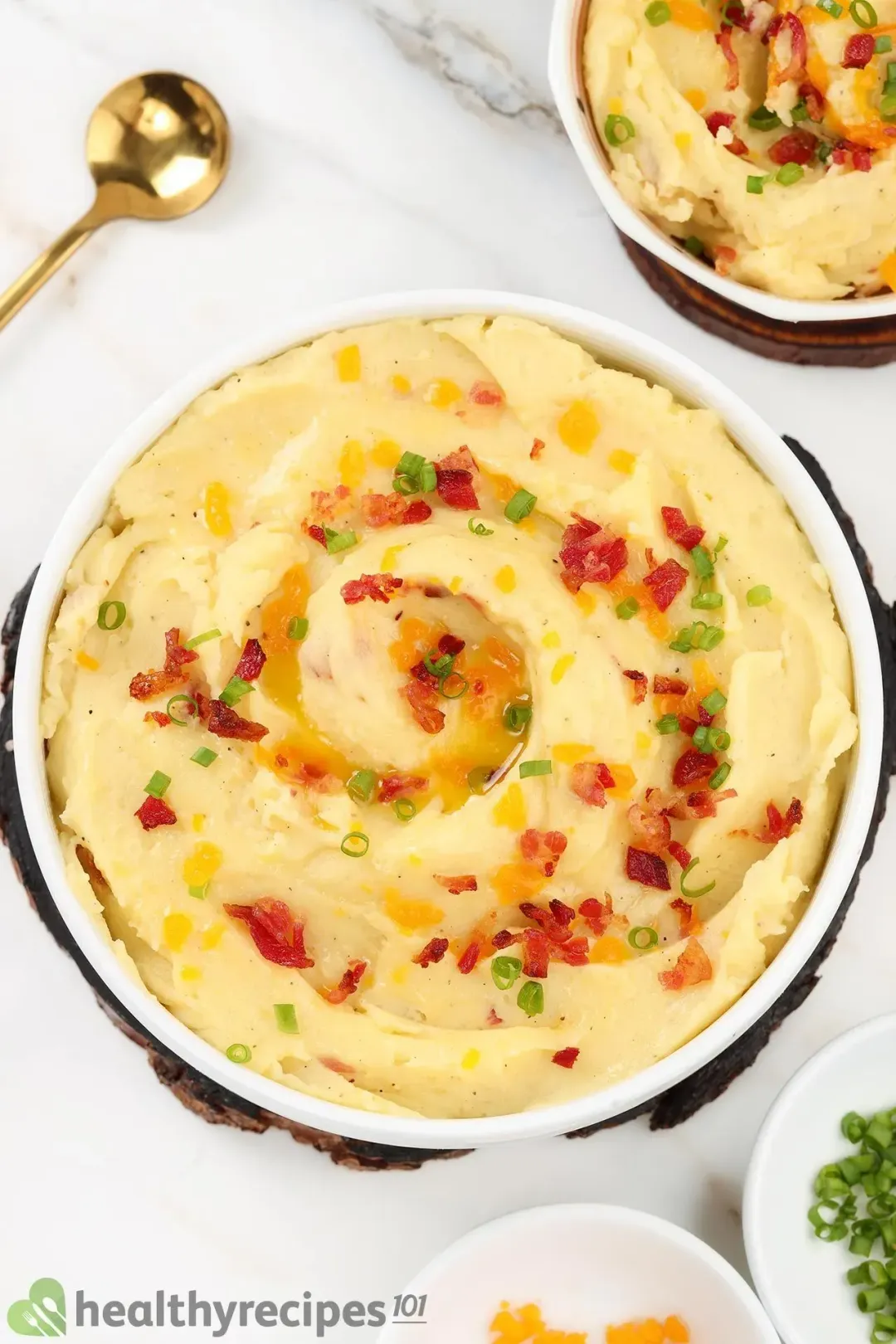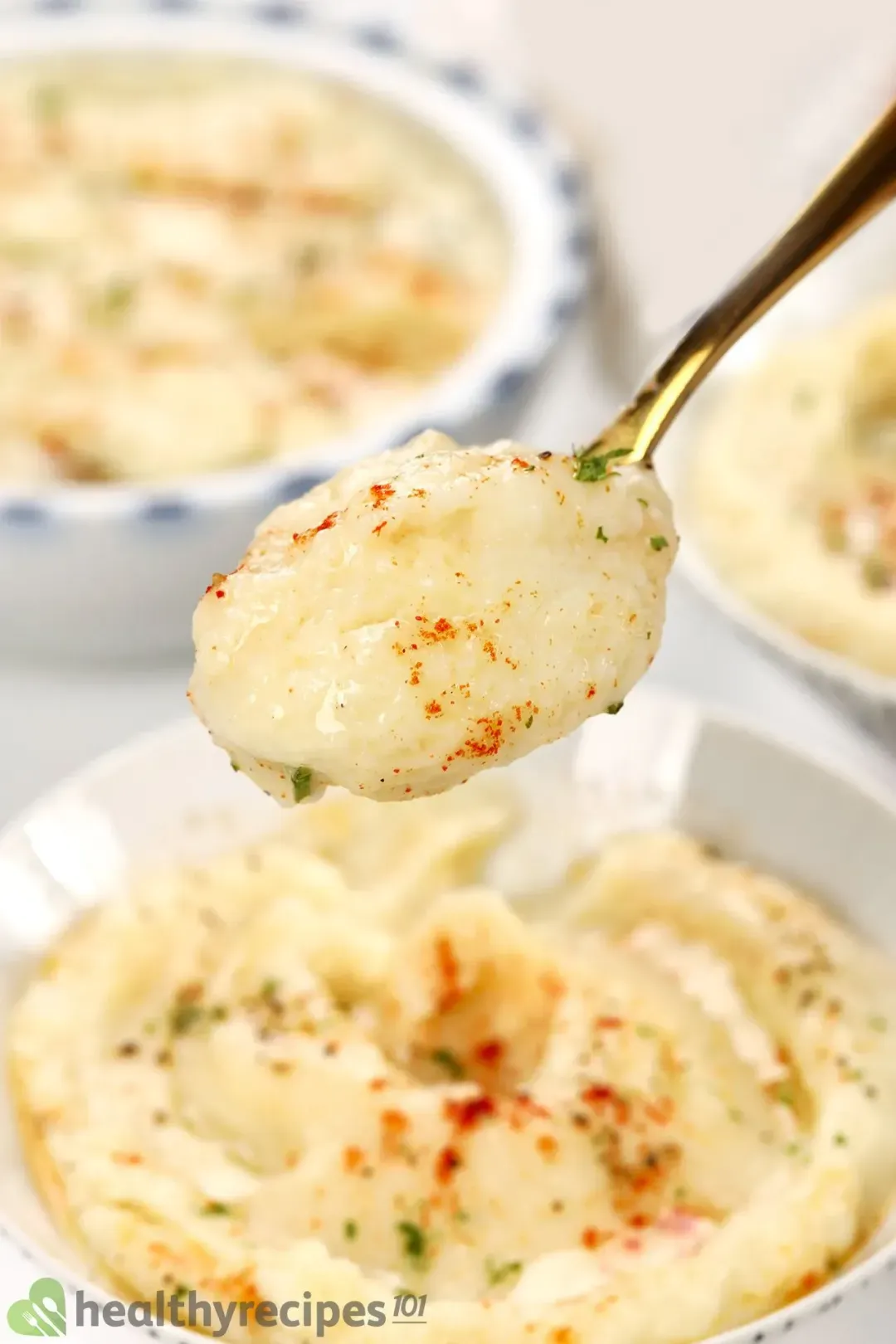 Instant Pot Mashed Potatoes: With this Instant Pot mashed potato recipe, you can cook a big batch of potatoes in just 10 minutes. To stretch these creamy potatoes into a full meal, top them with your favorite protein and a fresh salad on the side.
Instant Pot Brussel Sprouts: Thankfully veggie dishes don't have to be boring. These sprouts are brought to life with garlic, lemon and cheese. You can also top the soft brussel sprouts with crunchy seared bacon and shredded cheddar cheese for delightful diversity of flavor and texture.
Instant Pot Mashed Cauliflower: Coming with different flavor options from herb and garlic, cream and chive, to garlic and cheese, mashed cauliflower is an easy and enjoyable way to add more veggies to your diet. If you want to make this dish even easier, you could use frozen broccoli instead of fresh and you cut out the vast majority of what little prep there was to begin with.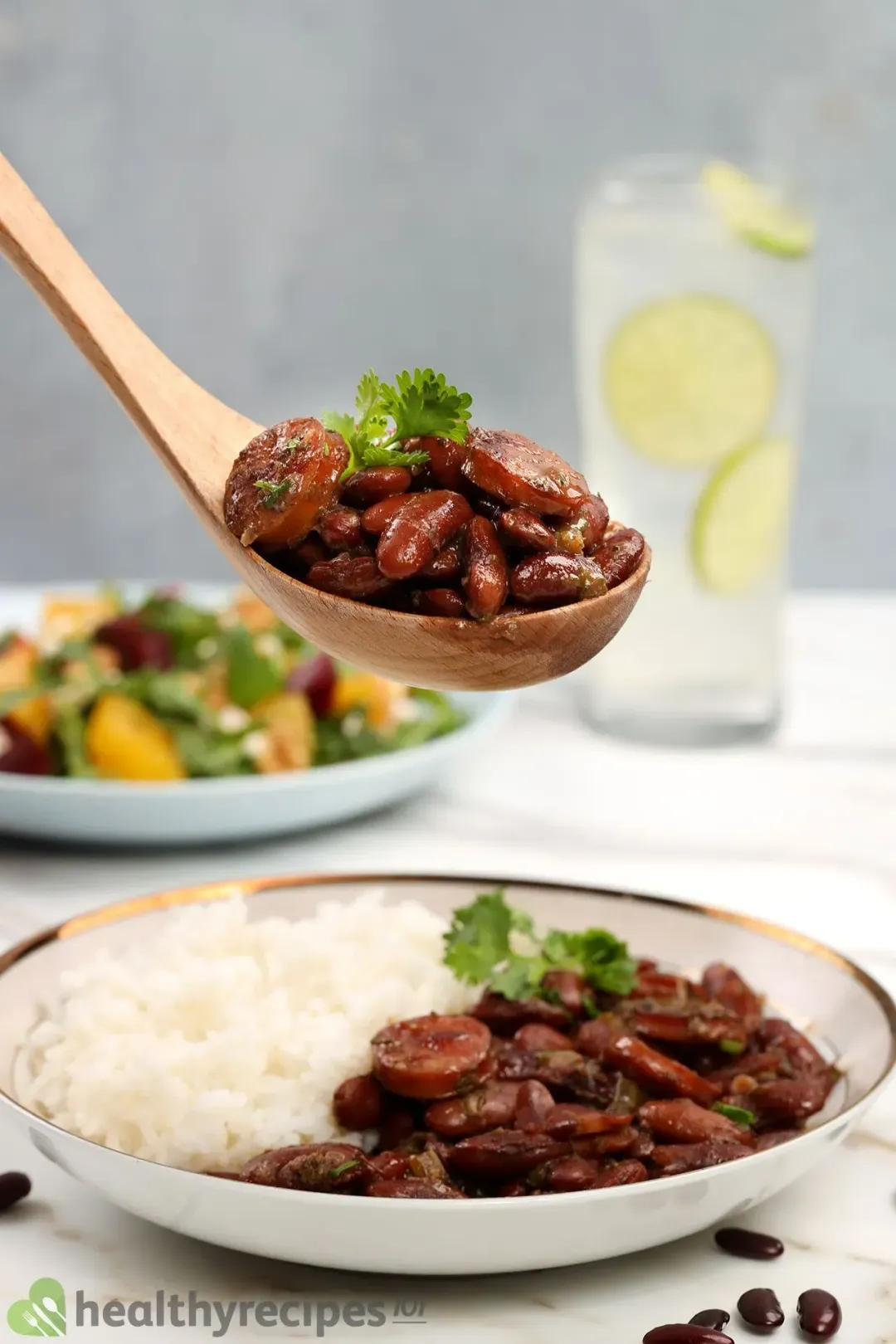 Instant Pot Ratatouille: The beauty of ratatouille is that all the vegetables are cooked directly in the sauce, giving you a dish that's packed with flavor from the inside out. This satisfying vegetarian side dish tastes like a glorious garden harvest in your mouth.
Instant Pot Red Beans And Rice: The good news is that there is no need to pre-soak the beans the night before with this Instant Pot recipe. Sausage, ham and seasoning are combined with dry beans in the same pot, making the dish extra easy and appetizing. Once the bean mixture is done, serve it over white rice.
Instant Pot Asparagus: This recipe requires only 15 minutes to get tender and flavorful garlicky asparagus. Top the dish with shredded cheese to finish, or you could use crunchy diced bacon as an ideal alternative.
Tips for Instant Pot Dinner Recipes
1. Prepare
There is nothing wrong with making your time in the kitchen a little easier and stress-free by taking smart shortcuts. 
Frozen Goods: Using store-bought dough or pre-cut meat and vegetables can make a noticeable difference in prep time compared to uncut vegetables and from scratch dough. Vegetable nutrition will not vary but store bought vs. homemade dough will, so if you are on a specific diet, just check the nutritional values first.
Pressure Releasing Time: Add 5 – 10 minutes to your meal planning time when using the Instant Pot. It usually takes a few minutes to naturally release all the pressure within the inner pot so that you can safely open the lid. Pay attention to the recipe as some utilize quick release to stop cooking or natural release to continue cooking.
Thickening Agent: One of the many special things about the Instant Pot is that it retains liquid well during the cooking process. However, it is sometimes unnecessary since your dish ends up having too much excess liquid.
When this happens, add a bit of cornstarch mixed with cold water to thicken the dish. Be sure to add the cornstarch mixture at the end of the cooking process, not at the beginning (as it can split and that's not pleasant in a dish).
2. Can you put frozen meat in the Instant Pot?
Yes, the Instant Pot works wonderfully with frozen meat, too. Add an extra 10 – 15 minutes, depending on the size, thickness, and type of meat you put in the pot.
Most meat recipes can be done in less than 40 minutes. Soup and stew can be ready in 20 minutes with a texture and flavor similar to if they had been cooked all day.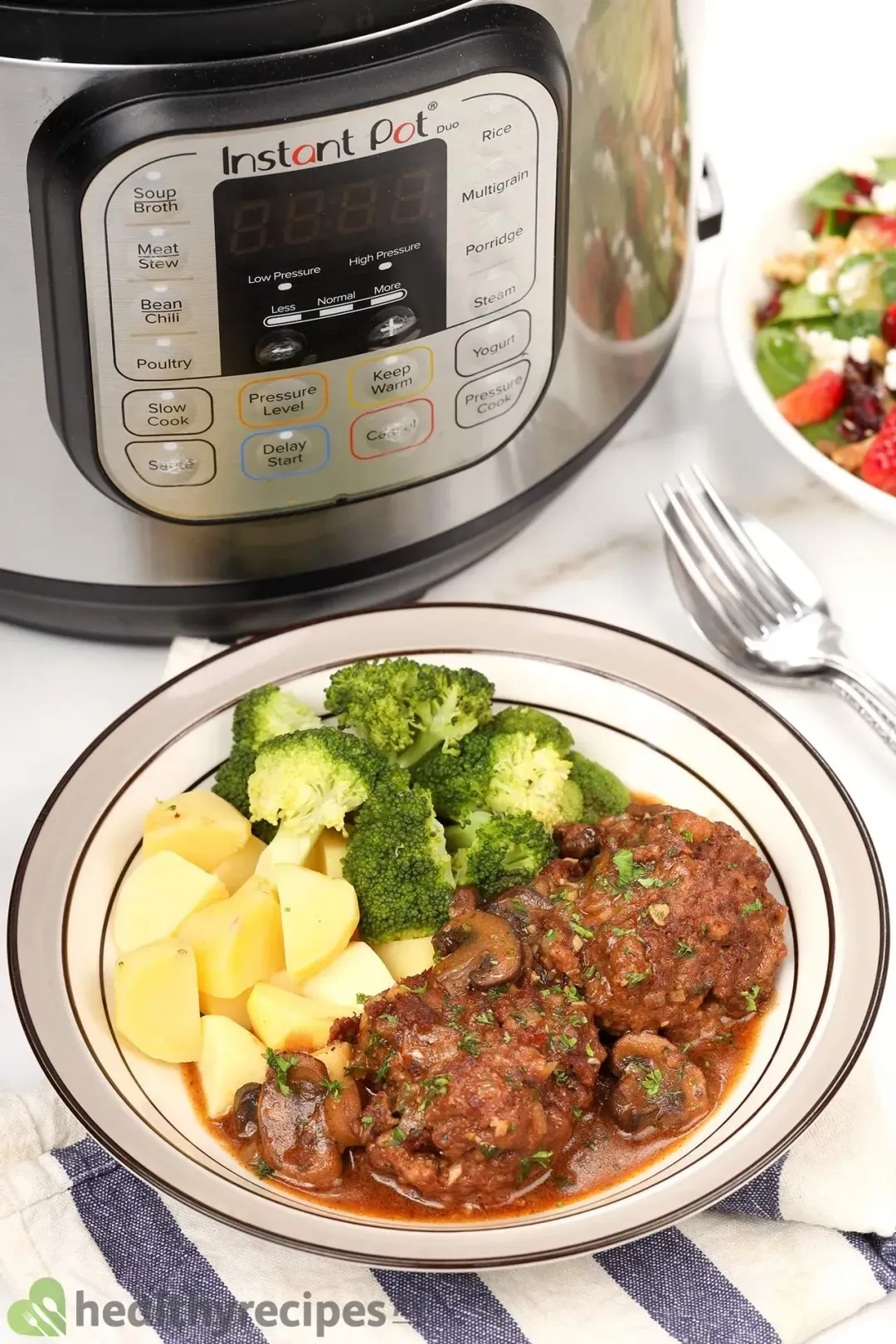 3. Store
Leftovers are never a waste if you know how to deal with them. Follow these important food safety tips which can help you save time and money.
Once the food has been cooked, it needs to be put in the refrigerator within 2 hours of being cooked. This helps to keep most harmful bacteria from growing and multiplying.
Divide a large amount of leftovers into serving sizes and keep them in separate airtight containers or Ziplock bags. This trick works for quick cooling in the fridge and a quicker thawing process later when you're ready to have more.
Another tip is labeling and dating the foods before putting them in the fridge or the freezer. This way, you can ensure the food is still safe to eat and repurpose within a proper time frame.
3. Reheat
The basic rule is to reheat your food in the same place it was cooked initially. This originates from the idea that using the same method means that your food is heated through in the same way it was made.
However, when you need the job done quickly, a microwave can be a savior. The essential technique in microwaving foods is to cover them with parchment paper. This helps to trap the moisture inside, so your food doesn't dry out or burn.
For frozen food, don't forget to thaw it overnight. The safest way to do this is in the fridge, as it prevents bacteria growth.
4. Repurpose Leftovers
Weeknight dinner doesn't have to be just the perfect amount for one dinner with nothing left over. With some planning and creativity, any leftovers can be revived in a new, exciting dish.
Soup: Soup is a quick way to use leftover meat and vegetables, and packs tons of nutrients. Whether from previously roasted veggies or grilled chicken, it can all go in a pot for a hearty bowl of goodness. 
And if you feel extra fancy, puree the entire soup, then add heavy cream, cheese, and bacon. An additional step of 5 minutes but entirely worth it!
Chili: If you have several food containers from previous meals and are looking for a recipe to incorporate them all, make a chili! Carrots, tomatoes, celery, potatoes, butternut squash, throw them together in a pot with a protein — meat, eggs, or beans — then add chili spice and broth. Serve the dish over steamed rice or noodles, and you'll have a nourishing dinner with surprisingly little time and effort.
Tortillas: Here is another way to breathe new life into last night's proteins; wrap them up! Tortillas are our favorite, but if you have leafy greens like lettuce, they are also a delicious alternative.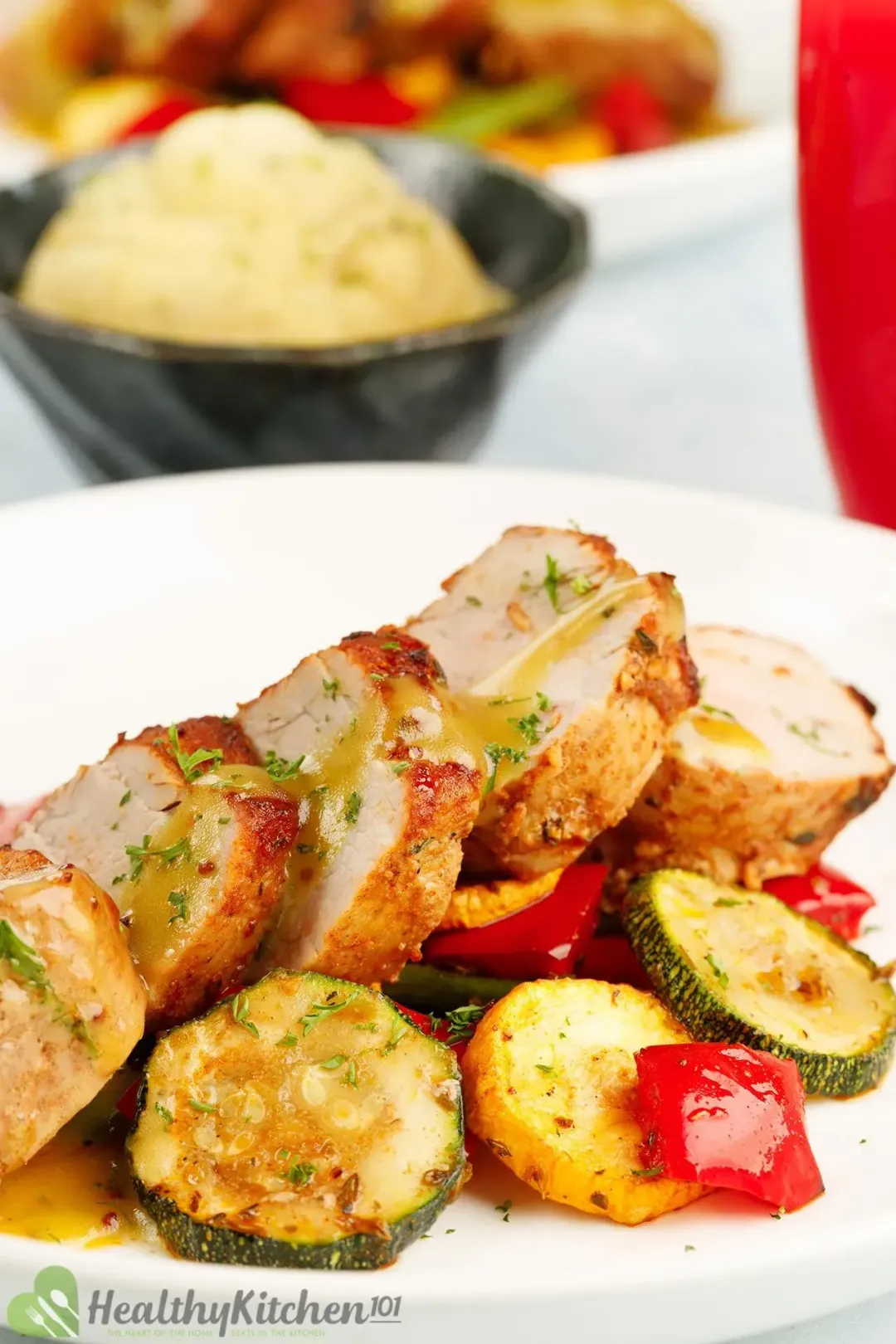 Previous Recipe
Air Fryer Dinner Recipes
Air Fryer Dinner Recipes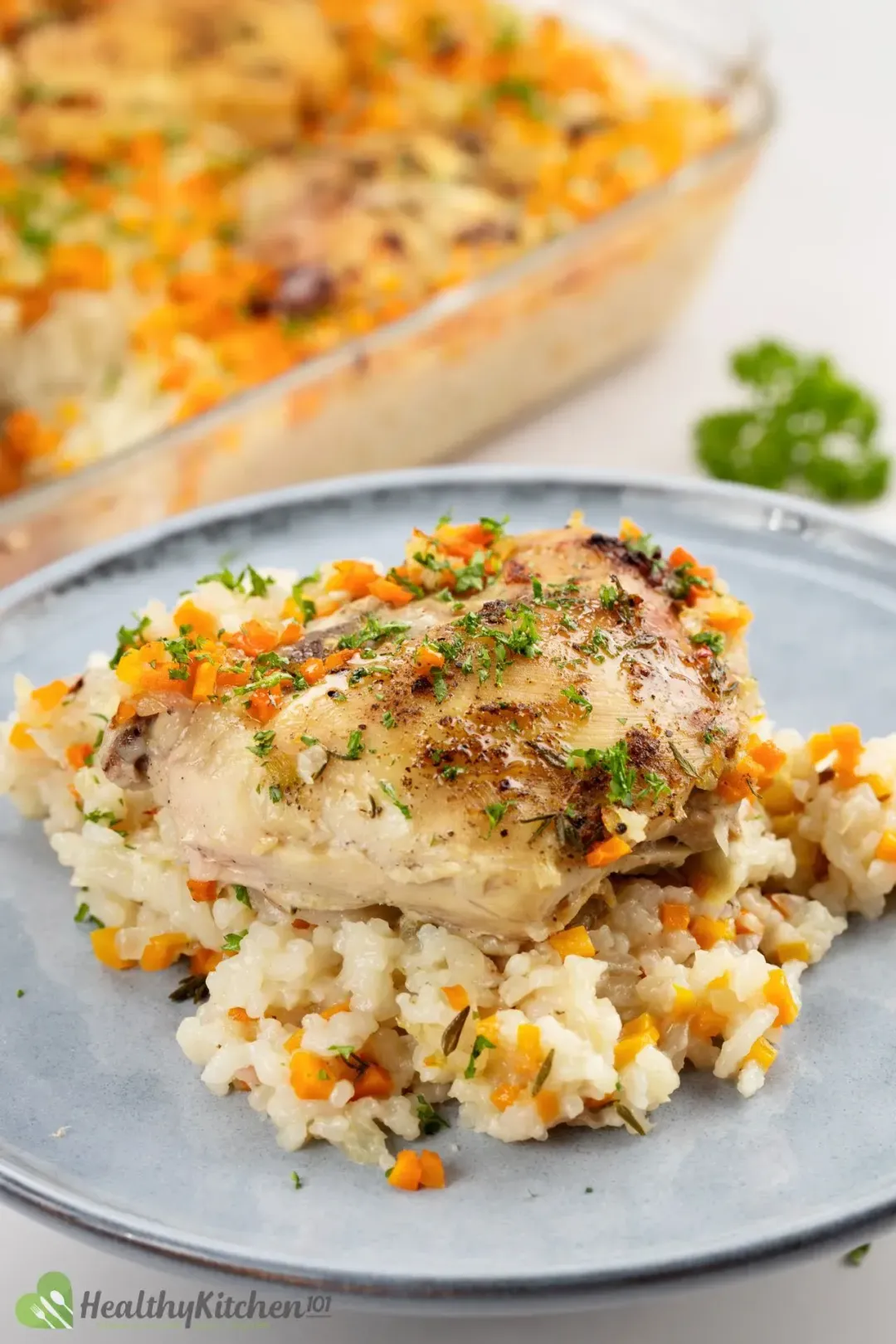 Next Recipe
Healthy Casserole Recipes
Healthy Casserole Recipes
Head Chef, Culinary Consultant
Tuyet Pham is an award-winning Saigonese chef who believes that joy is the secret ingredient to delicious food. At Healthy Recipes 101, Tuyet personally tests and simplifies every recipe, ensuring maximum flavor with minimal effort. With a background at prestigious French restaurants P'TI Saigon and Le Corto, Tuyet knows how to make every dish exceptional.
Writer, Author
Luna Regina is an accomplished writer and author who dedicates her career to empowering home cooks and making cooking effortless for everyone. She is the founder of HealthyKitchen101.com and HealthyRecipes101.com, where she works with her team to develop easy, nutritious recipes and help aspiring cooks choose the right kitchen appliances.
Comments/ Reviews