With potatoes being such a staple food, it is important for everyone to know how to store them correctly. You won't just save a lot of money by storing them well, but you will also reduce your family's overall food waste.
When potatoes are properly stored, they can last for several weeks on end. During this time, you should be able to think up some way to use them. There are hundreds of potential recipes for you to try out with your surplus potatoes.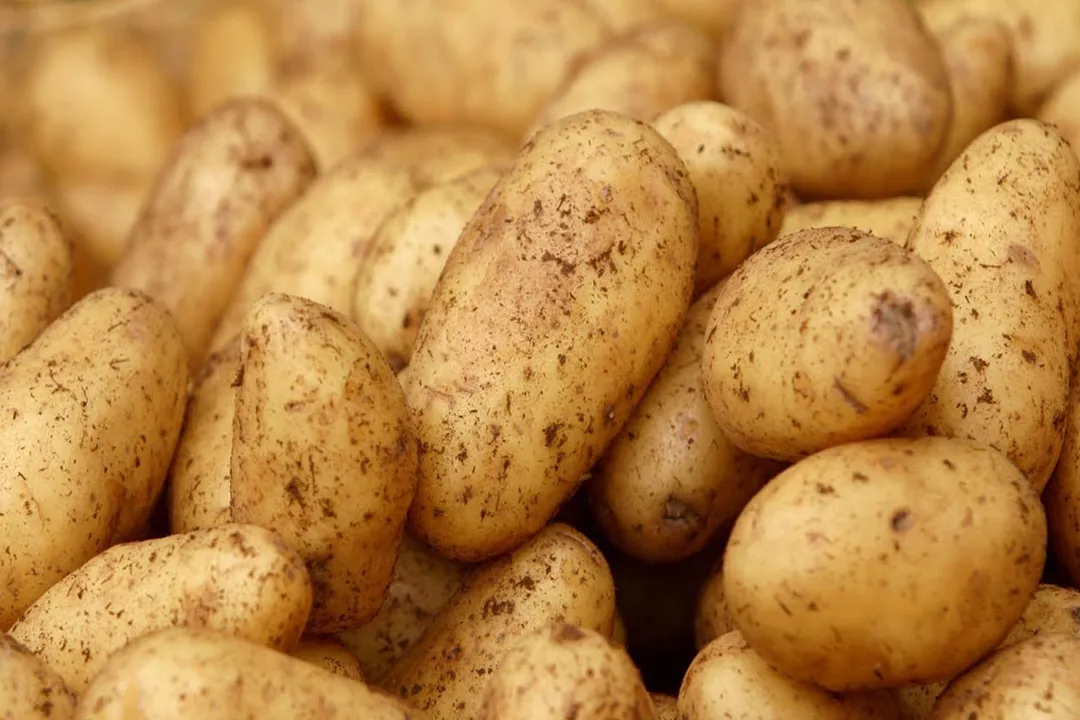 Here are all the storage techniques you can use to prep your potatoes for long-term storage and use.
How Long Do Potatoes Last?
Depending on the storage condition, raw potatoes can last anywhere between a week and several months.
For example, if you simply put your potatoes on the kitchen countertop, they will go bad in less than a week. But let's say you thought ahead and put your potatoes in a cooler, more suitable environment such as a pantry. The pantry's cool temperature will extend the potatoes' lifespans for up to a couple of months.
(Find a cool, dry, and dark place to store your potatoes for maximum shelf-life.)
As for cooked potatoes, if not refrigerated, they will go bad in hours. When placed in the fridge, cooked potatoes can last for up to 4 days. If you need to store it long-term, you can opt to freeze it. Frozen, cooked potatoes can last for a year.
Where to Store Potatoes?
The best possible place to store potatoes is anywhere that's cool and dry.
Avoid having the potatoes be exposed to direct sunlight, as well. Potatoes can turn green from sunlight due to the production of solanine. This substance can give the potatoes a bitter taste. In high concentrations, solanine can even be lethal.
You should find a place with a temperature between 43-50°F (6-10°C) for optimum results.
This temperature range is a little bit warmer than the atypical temperature of a fridge. As a result, we highly recommend that you avoid storing potatoes in your fridge unless you have no other choice. If you live in an area with a cold climate, the cellar, basement, or pantry are all good choices.
Check the spot with a thermometer before you put your potatoes in there.
Why You Should Not Store Your Raw Potatoes in the Fridge or Freezer
Raw potatoes should not be stored in the fridge or the freezer.
The low temperatures of a fridge can cause "cold-induced sweetening". Basically, a portion of the starch within the potatoes is converted into reducing sugars. These sugars can go on to create a substance called acrylamides, which is a known carcinogen.
It's further not recommended to store your potatoes in a freezer, where the temperature is even lower than the fridge. The water in the potatoes can expand and crystallize in the freezer, breaking down the potatoes' solid structure. Consequently, when you thaw the potatoes, they will become mushy and close to unusable.
How to Store Potatoes Long Term
If you plan to store your potatoes long term, it's highly recommended that you keep them unprocessed. That means the potatoes remain unpeeled and uncut.
First, check the potatoes for any damage or blemishes. Check for sprouts, mold, damage from shovels or pests. You only want to select potatoes with the best quality to store long term.
Put them into a cardboard box, sack, or box.
Ensure that there's plenty of ventilation for the potatoes. Remember that the tubers are literally alive. Their biological functions haven't stopped since they were dug up from the ground. So, you have to give them ample air to breathe. Or else, the potatoes will wilt and decay as they suffocate.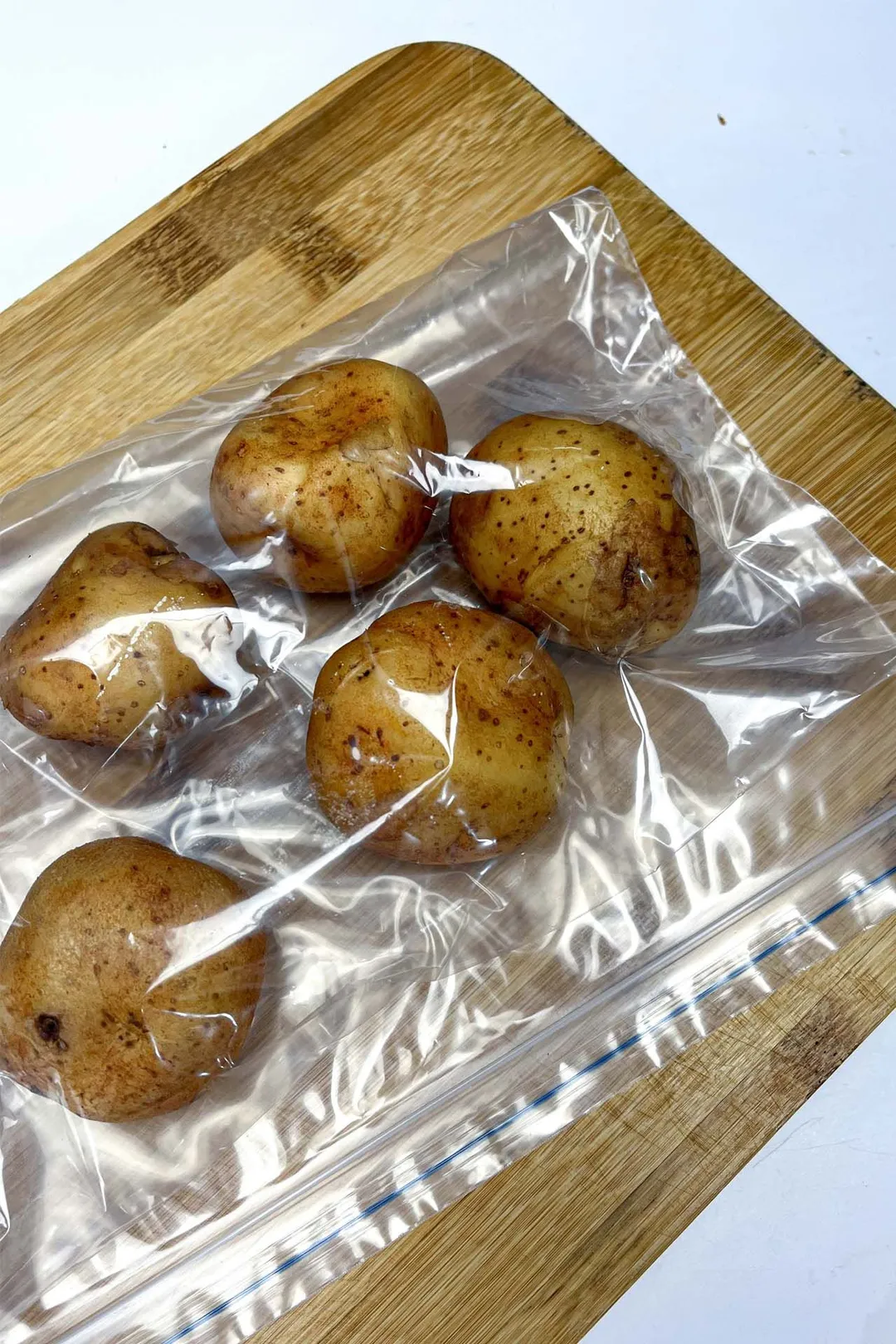 Place the potato-filled cardboard box somewhere dry, cool, and away from direct sunlight. Just as we had said earlier, the ideal temperature range for this storage space should be between 43-50°F (6-10°C).
The Best Way to Store Potatoes
1. Store Cut Potatoes
Only cut your potatoes when you plan to use them in the next 24 hours. This method can be used for halves, chopped, as well as sliced potatoes.
In this method, you need a large container that can fit all of your potato cuts. Fill up the container with cold water.
For every gallon of water used, you should add around 1 tablespoon of lemon juice or vinegar. The natural enzymes in the potatoes that cause them to turn brown are deactivated by acid. So, this addition will keep the potatoes from browning.
Submerge the cuts of potato in the container. Cover it up tightly with either a lid or saran wrap.
Put the container into the fridge and use it anytime over the next 24 hours.
The water will prevent the potatoes from turning brown. Additionally, such a short stint in the fridge will not allow cold-induced sweetening to kick in.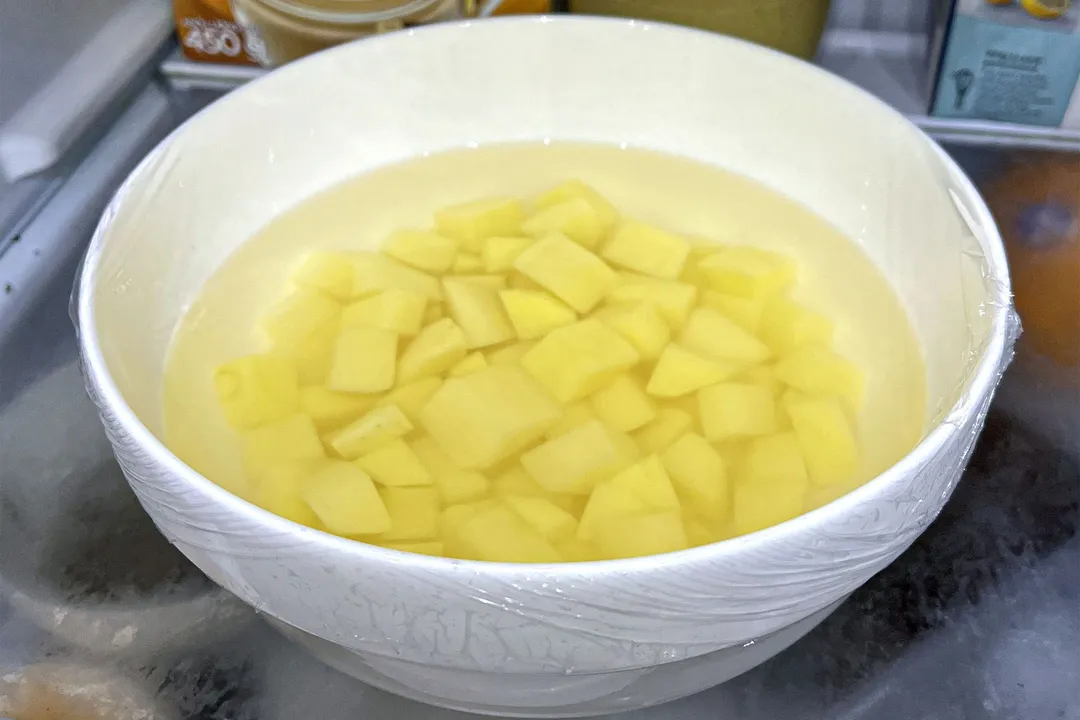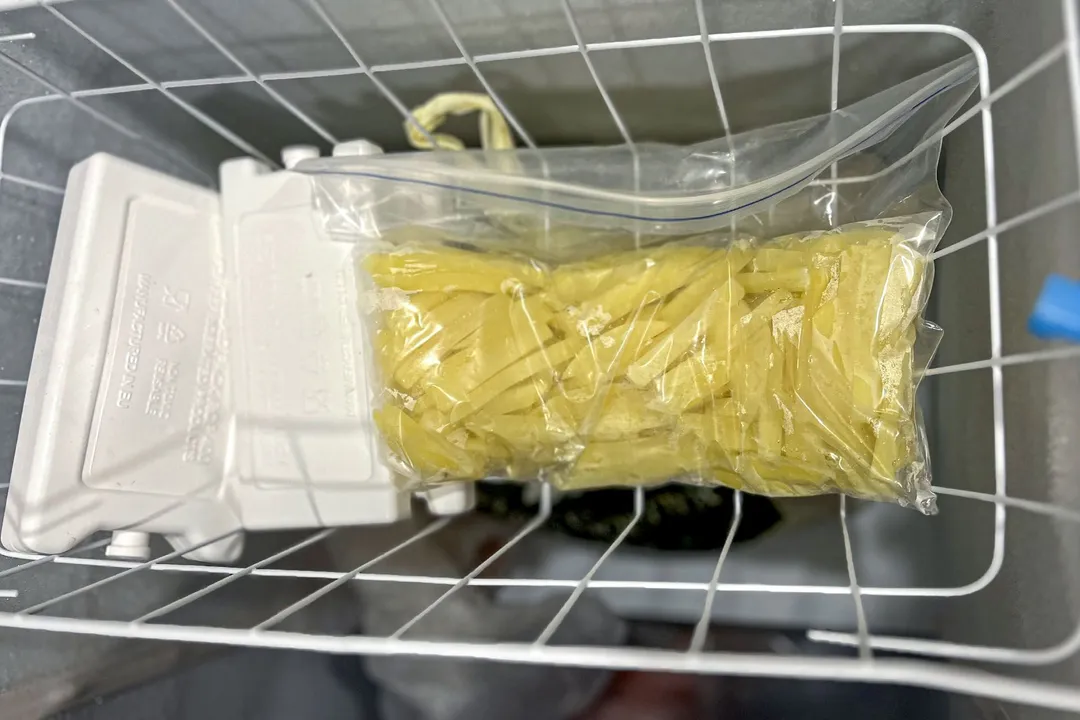 2. Peeled Potatoes
Peeled potatoes can be stored in pretty much the same manner as cut potatoes. All you really need is a bigger container that can fit whole potatoes.
3. Store Cooked Potatoes
You can either choose to store cooked potatoes in the fridge or the freezer. As they're already cooked, there won't be any issues like those with raw potatoes.
Opt for the fridge if you only need to keep your potatoes for 3 to 4 days. On the other hand, if you need a more long-term solution, the freezer will be the way to go. Once properly frozen, cooked potatoes can easily last up to a year.
How to Store Cooked Potatoes in the Fridge
First, you need to seal the potatoes against moisture or odor. To do this, you can put them into a moisture-resistant resealable plastic bag. If you don't have these, you can also use food wrap.
Once the potatoes are properly covered, put them into the fridge.
Although the potatoes will be good for up to 4 days, it's best that you consume them in 2 days.
How to Store Cooked Potatoes in the Freezer
Place the cooked potatoes onto a baking tray. Make sure that the tubers don't touch one another or they will stick together when frozen.
Put the tray into the freezer overnight.
Once the potatoes are sufficiently solid, transfer them into resealable plastic bags or freezer containers. Label with the name and date for easier tracking. Then, return the potatoes to the freezer for long-term storage.
Bring out and thaw whenever you need to use them.
Frozen potatoes are edible for up to a year.
How to Store Leftover Baked Potatoes
You can refrigerate or freeze leftover baked potatoes using the two aforementioned methods.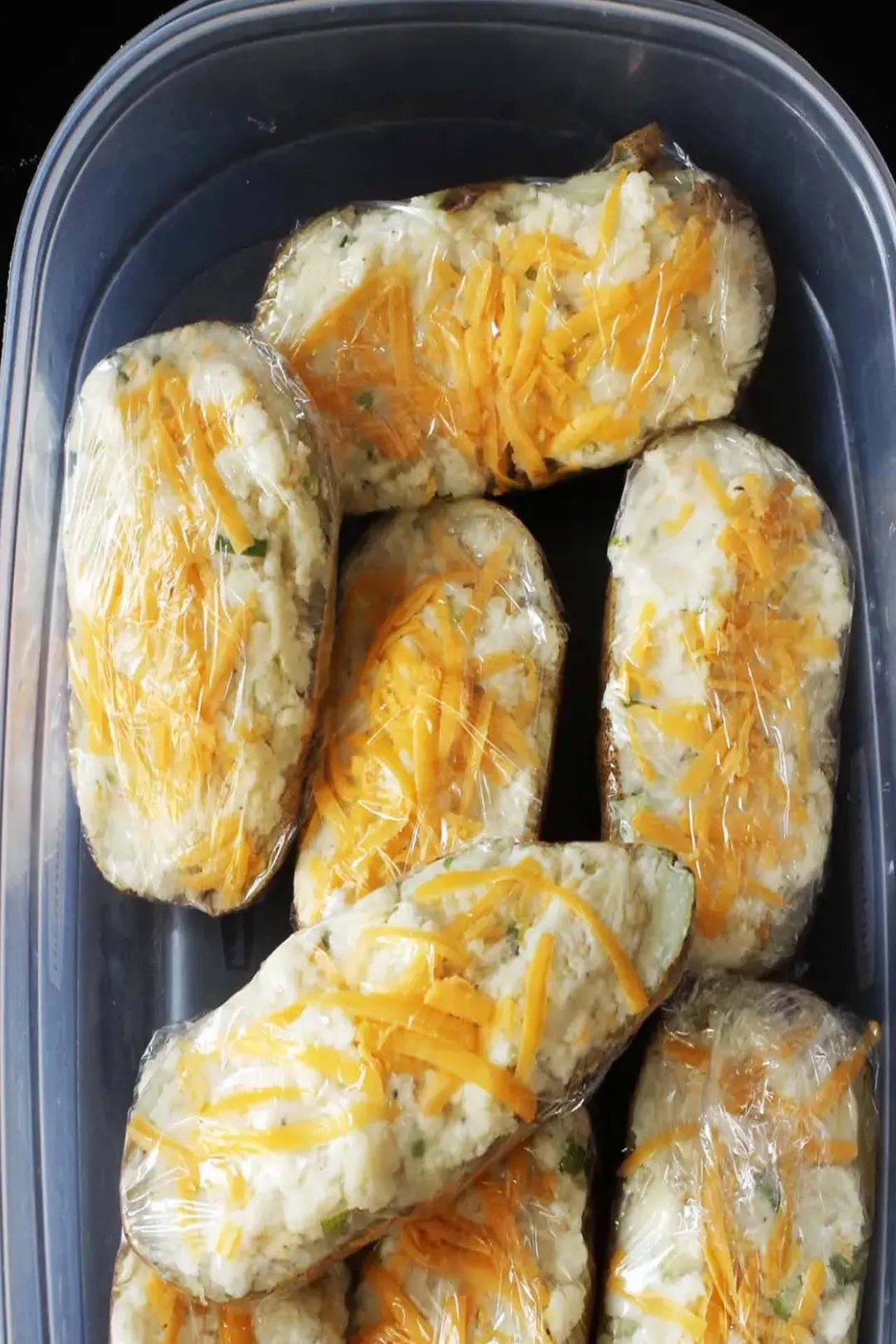 However, the catch is that you should only use them if they're not drenched in sauce or butter. Pouring sauce or butter out of a plastic bag is going to be very messy.
Instead, substitute resealable plastic bags for freezer containers. Then, follow the same steps as outlined above. There aren't any changes to the actual procedure other than the new storage vessel.
Conclusion
That's all you need to know as to how to store potatoes! Spuds are generally quite easy to store as well as long-lasting compared to other vegetables. Follow the storage instructions carefully, be mindful of signs of spoilage and your potatoes can last for a long time.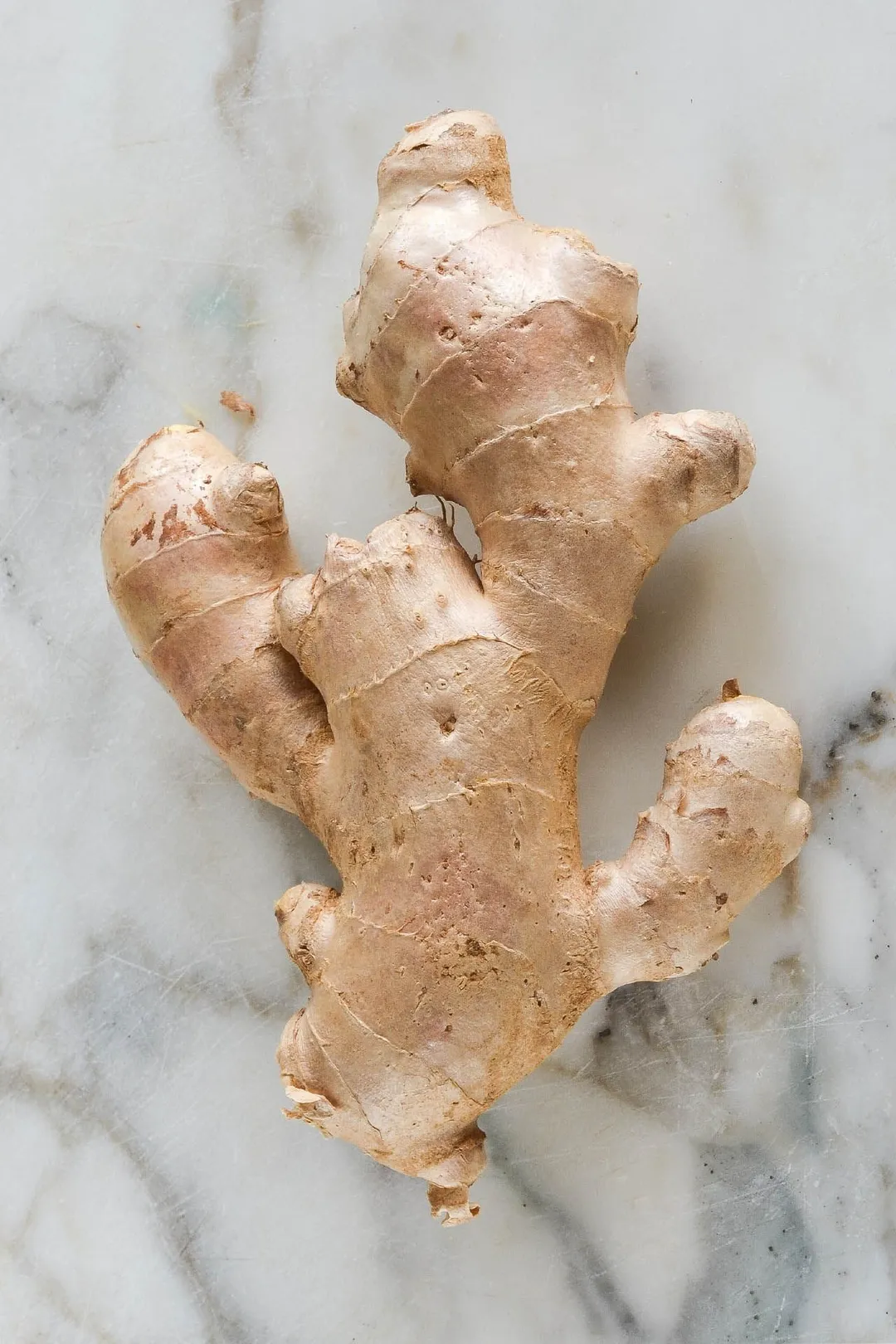 Next Recipe
How to Store Ginger
How to Store Ginger
Head Chef, Culinary Consultant
Tuyet Pham is an award-winning Saigonese chef who believes that joy is the secret ingredient to delicious food. At Healthy Recipes 101, Tuyet personally tests and simplifies every recipe, ensuring maximum flavor with minimal effort. With a background at prestigious French restaurants P'TI Saigon and Le Corto, Tuyet knows how to make every dish exceptional.
Writer, Author
Luna Regina is an accomplished writer and author who dedicates her career to empowering home cooks and making cooking effortless for everyone. She is the founder of HealthyKitchen101.com and HealthyRecipes101.com, where she works with her team to develop easy, nutritious recipes and help aspiring cooks choose the right kitchen appliances.
Comments/ Reviews