If you love strawberries, it's critical to know how to store strawberries correctly. Delicious and colorful they may be, but cheap … fresh strawberries definitely are not. The last thing anyone would want is for them to spoil before they can be enjoyed.
This guide will tell you all that you need to know about preserving and storing fresh strawberries.
The Best Way to Store Strawberries
The answer to this will depend on how you intend to use your strawberries.
If you plan to keep them on hand as a healthy snack to eat whenever you feel like it, it's best to store them at room temperature. Simply place them in a bowl and leave them in a cool, dry place. Like this, your strawberries will remain fresh and taste amazing for one day.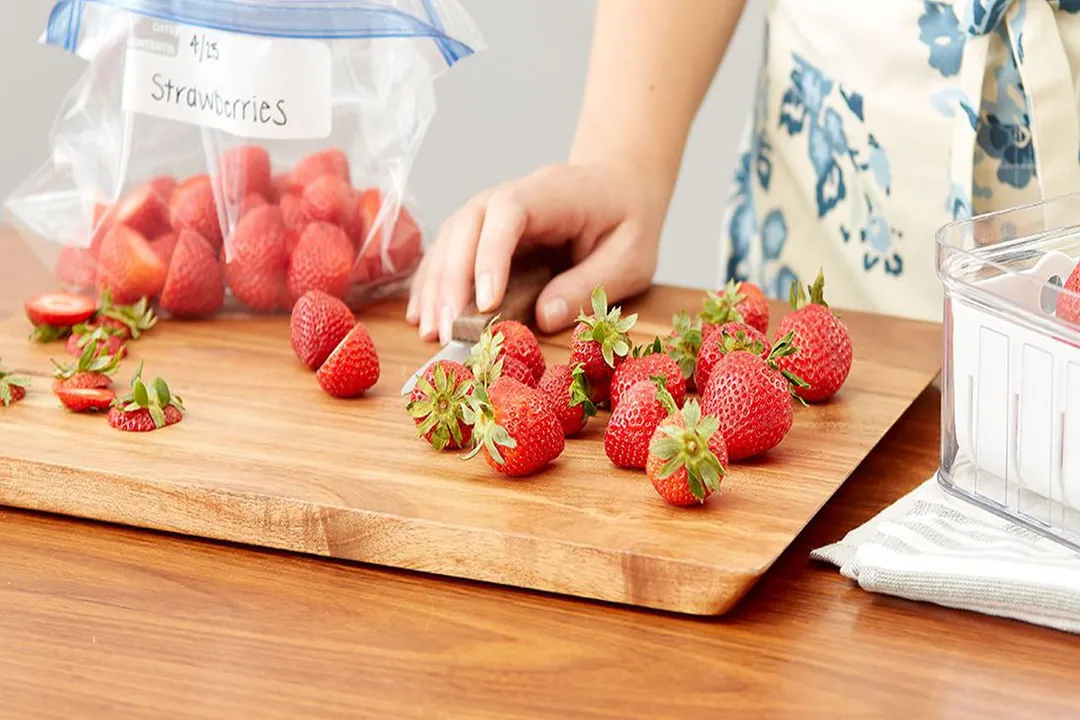 If you haven't finished them by the end of the day, you can put them in the fridge. Inside the refrigerator, the strawberries will stay fresh for 3 to 7 days.
If you need to store them for longer, it's okay to pop them in the freezer. When frozen properly, strawberries can easily last between 8 to 12 months.
Should You Store Strawberries in the Fridge or Not?
Yes, you can safely store strawberries in the fridge without worrying about any health issues.
However, like any other refrigerated fruits, the overall taste and texture of the berries may be affected to some degree. Cold temperatures can affect the chemical composition of the berries, changing the taste profile. However, for most people, these changes will be very subtle to the point of being almost imperceptible.
Even if you do notice the changes, it's better than the alternative, which is spoiled strawberries.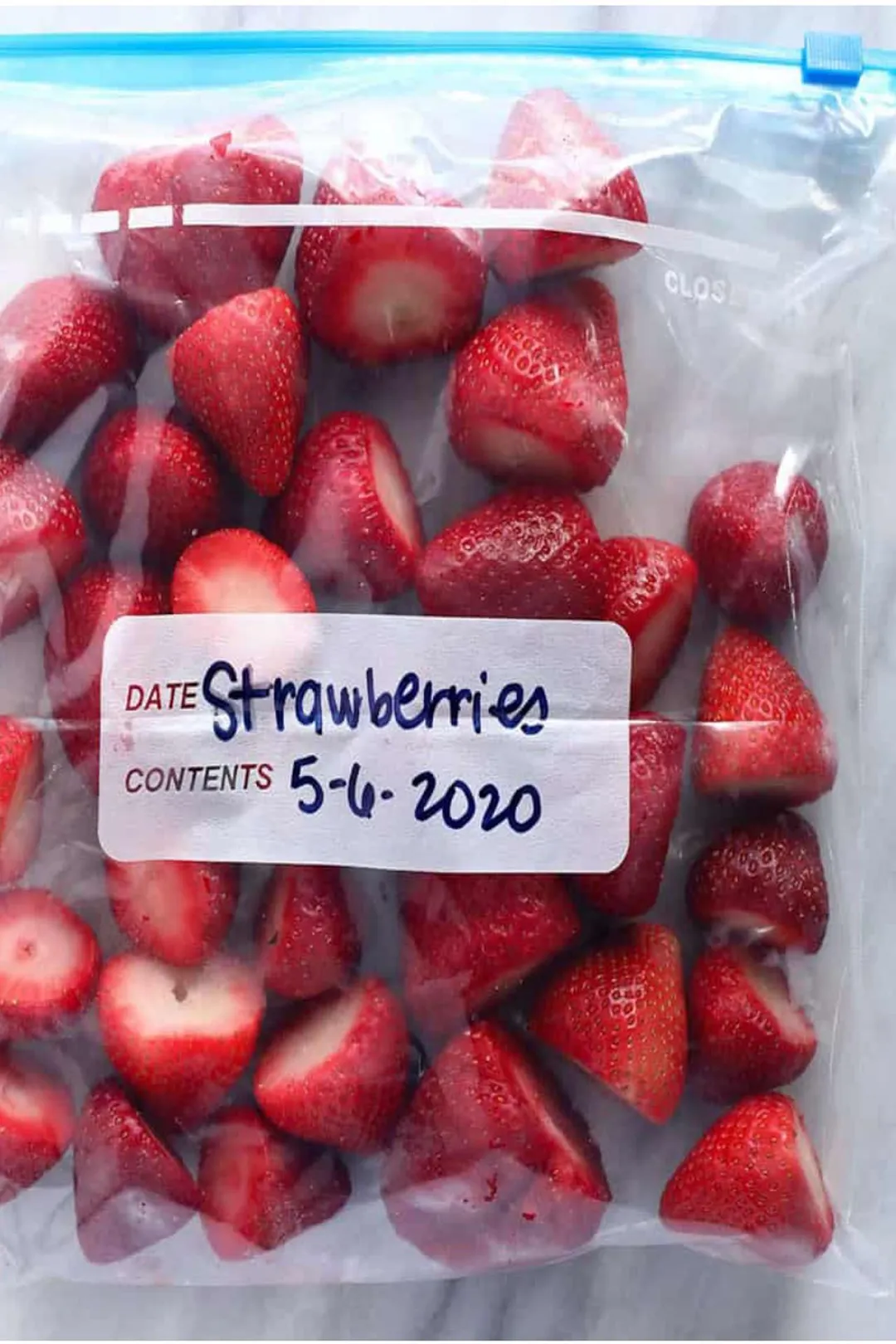 How to Store Strawberries
Because storing at room temperature is so simple, there's no need to go into detail here. You simply need to place the strawberries in a basket and leave them on the countertop.
Instead, in this segment, we will look deeper into the refrigeration and freezing methods.
1. In the Fridge
Before placing your strawberries in the fridge, inspect each one and pick out any that have visible discolorations or bruises. Gently squeeze each berry and see if they have turned mushy or soft, too.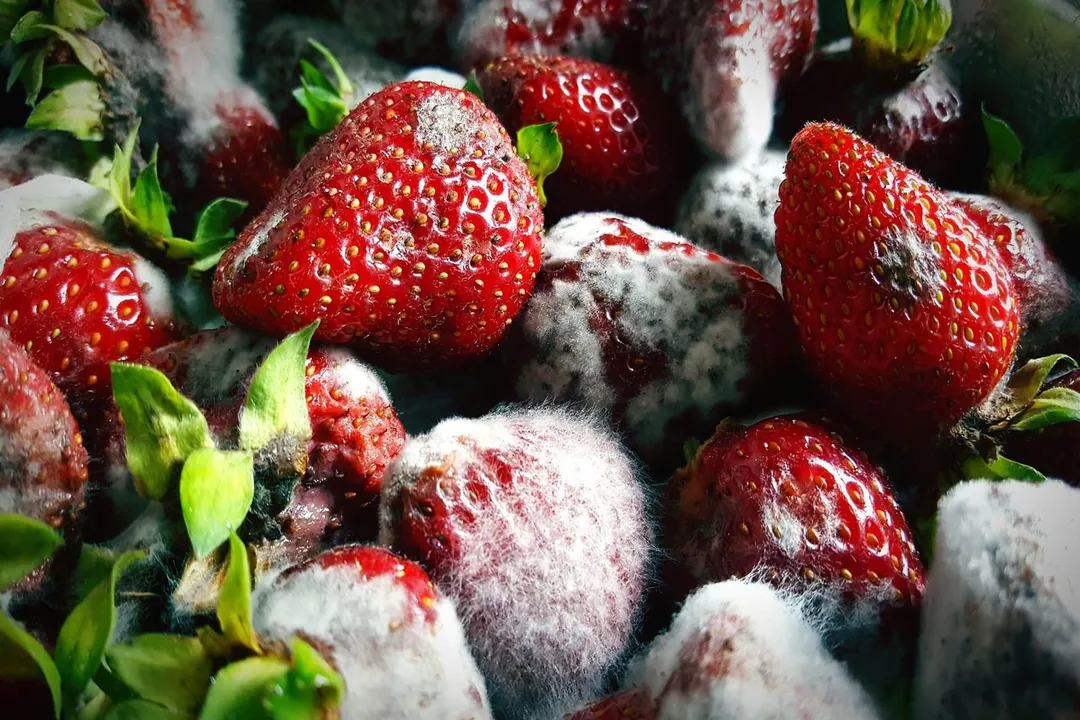 If you spot any with mold, remove the infected strawberries immediately from the rest of the batch. Mold can cross-contaminate and infect the whole batch very rapidly if not dealt with.
Next, ensure that the strawberries are completely dry. Do not wash them. You should only wash them before consumption, never before storage. Moisture will quicken the decaying process and therefore decrease shelf-life.
Last but not least, the stems of the strawberries should be kept intact. The leafy stems will protect the insides of the berries. You can destem them later when you bring the strawberries out for consumption.
Line the bottom of a plastic container with paper towels. The towels will help soak up the excess moisture released by the strawberries, staving off decay.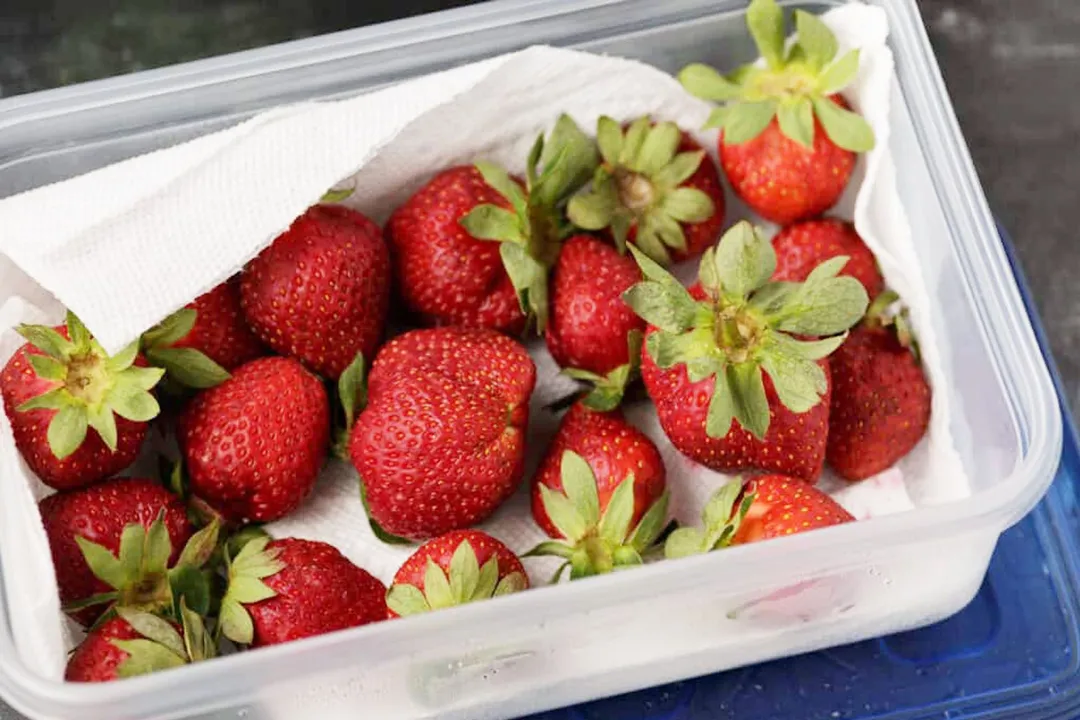 Place the strawberries in a single layer on top of the paper towels. Avoid layering them; if you have too many strawberries to fit in a single container, use extra containers, instead.
Although this method may not be practical for bulk storage, it is the most effective. It will allow a good portion of your strawberries to last through the week.
An extra tip: make time to inspect the strawberries visually every day even if you're not going to use them. Check for any sign of mold and remove the moldy strawberry from the container to avoid cross-contamination.
2. In the Freezer
Unlike refrigerating, frozen strawberries have to be washed and hulled beforehand.
Place the fresh strawberries in a colander and rinse gently under running water. Carefully rub the outer skin of each berry to dislodge any dirt residues.
Next, place the strawberries on a towel and allow them to dry for a couple of minutes.
The next step is hulling. If you have plenty of time to spare, you can carefully cut in a circle around the stem. Though this method will take some time and effort, the meaty part at the top won't be lost.
However, if you're short on time, you can simply cut off the top of the strawberry.
Line a baking tray with parchment paper to prevent the strawberries from sticking to the bottom of the tray.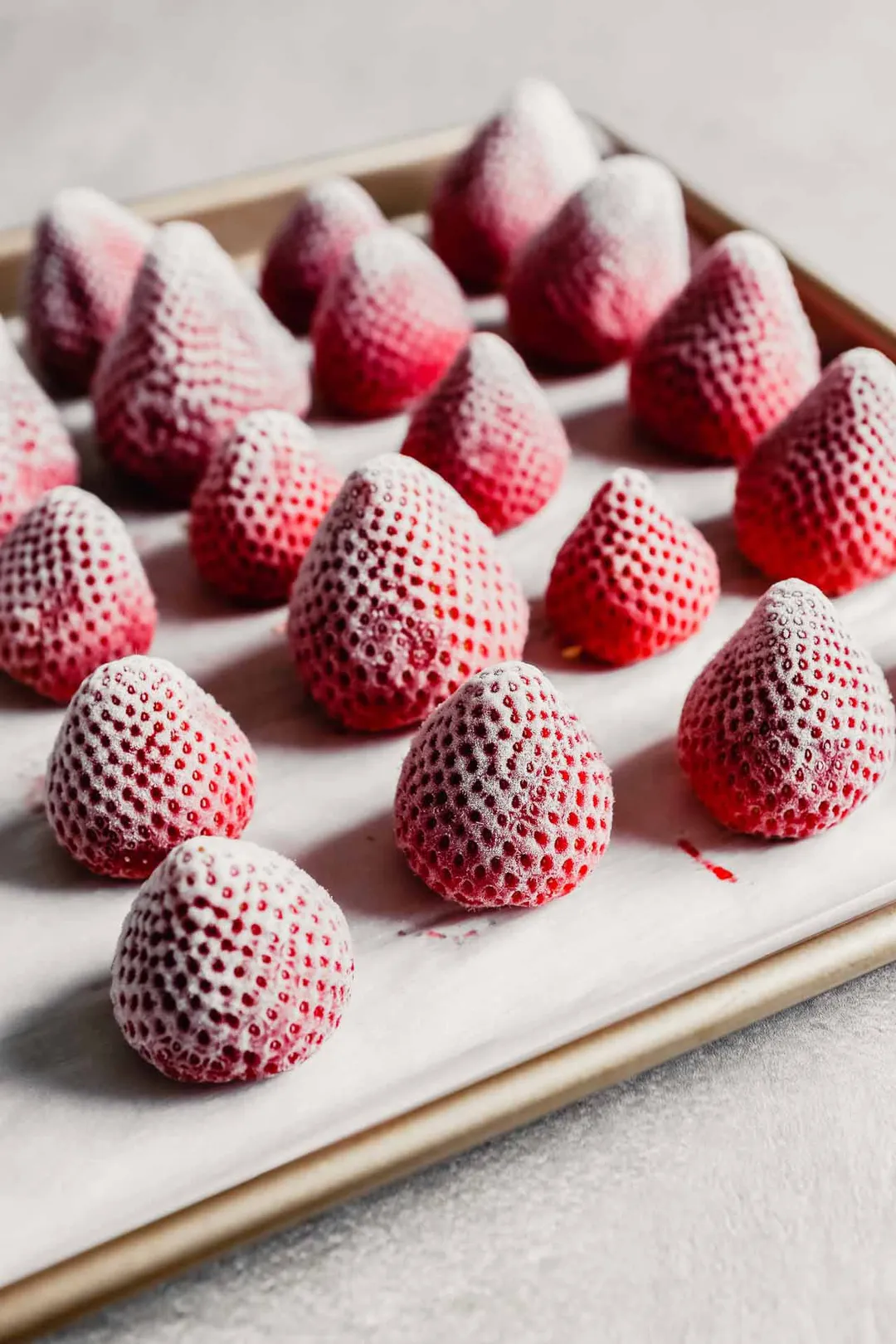 Place each strawberry top-side down and in a single layer on the tray. Give each strawberry plenty of room and avoid letting them touch one another. If they touch, there's a good chance they will stick together once they're frozen.
Put the tray into the freezer and allow the strawberries to freeze overnight.
Once the fruits are frozen solid, transfer them into freezer-safe resealable plastic bags. Before you seal the bags, make sure to squeeze out as much air as you can. Trapped air will decrease the strawberries' shelf-life.
Label each bag with a name as well as the freezing date for easier tracking.
The strawberries can be kept in relatively good condition for 8 to 12 months. However, their quality will be best within 3 months, so make sure to use them up within this time.
3. How to Store Strawberries After Picking
Fortunately, there aren't any secret techniques to storing freshly picked strawberries. Depending on what you plan to do with them, you can treat them in the same way as store-bought strawberries, by using one of the three methods introduced earlier.
If you want to eat them fresh and think you can use them up within a day, leave them on the countertop. If not, refrigerate. For long-term storage, use the freezing method.
Conclusion
Strawberries aren't known to be long-lasting, but with the right techniques, they can be kept for quite some time. With this how to store strawberries guide, we hope you now have a better idea of how to do it!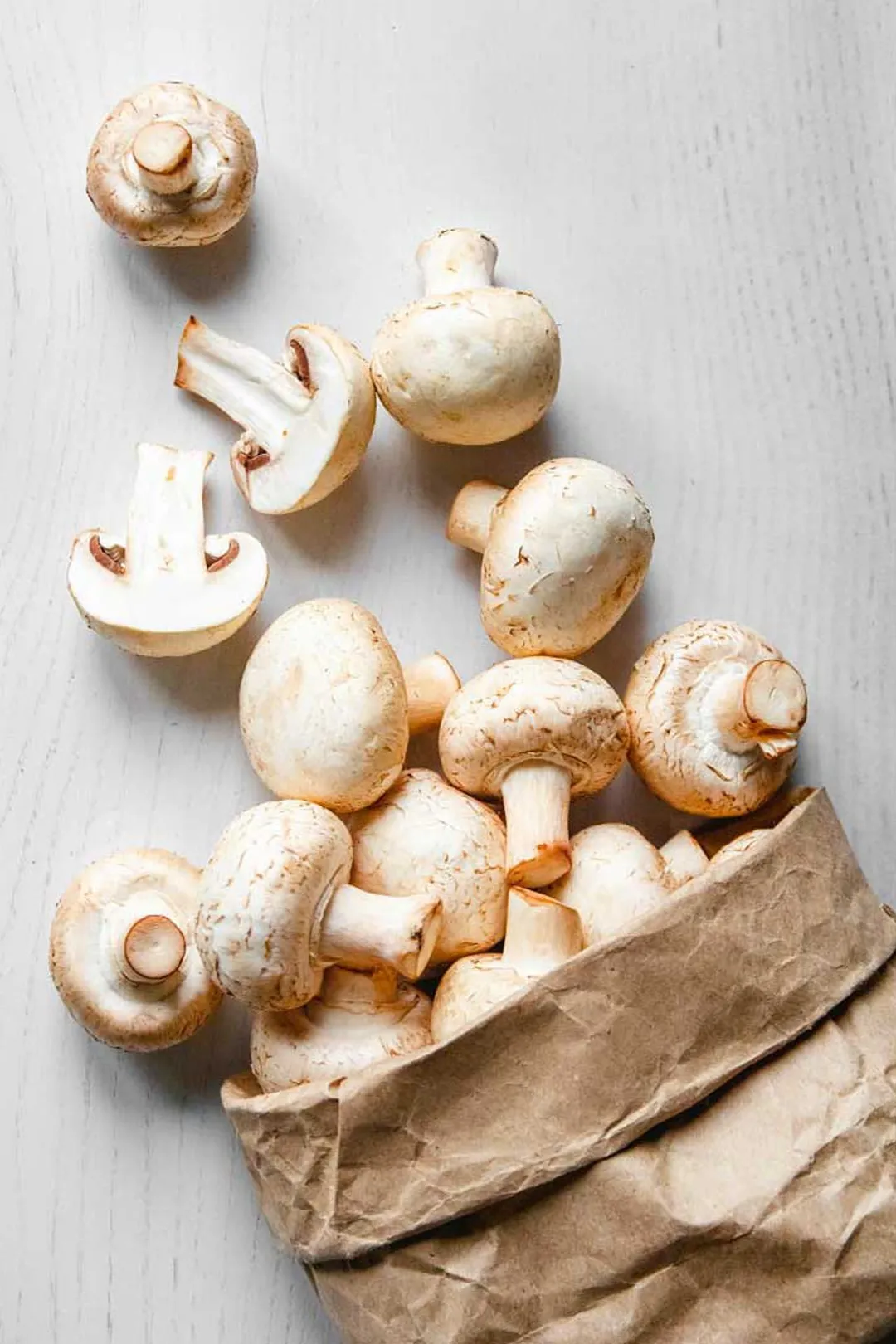 Previous Recipe
How to Store Mushrooms
How to Store Mushrooms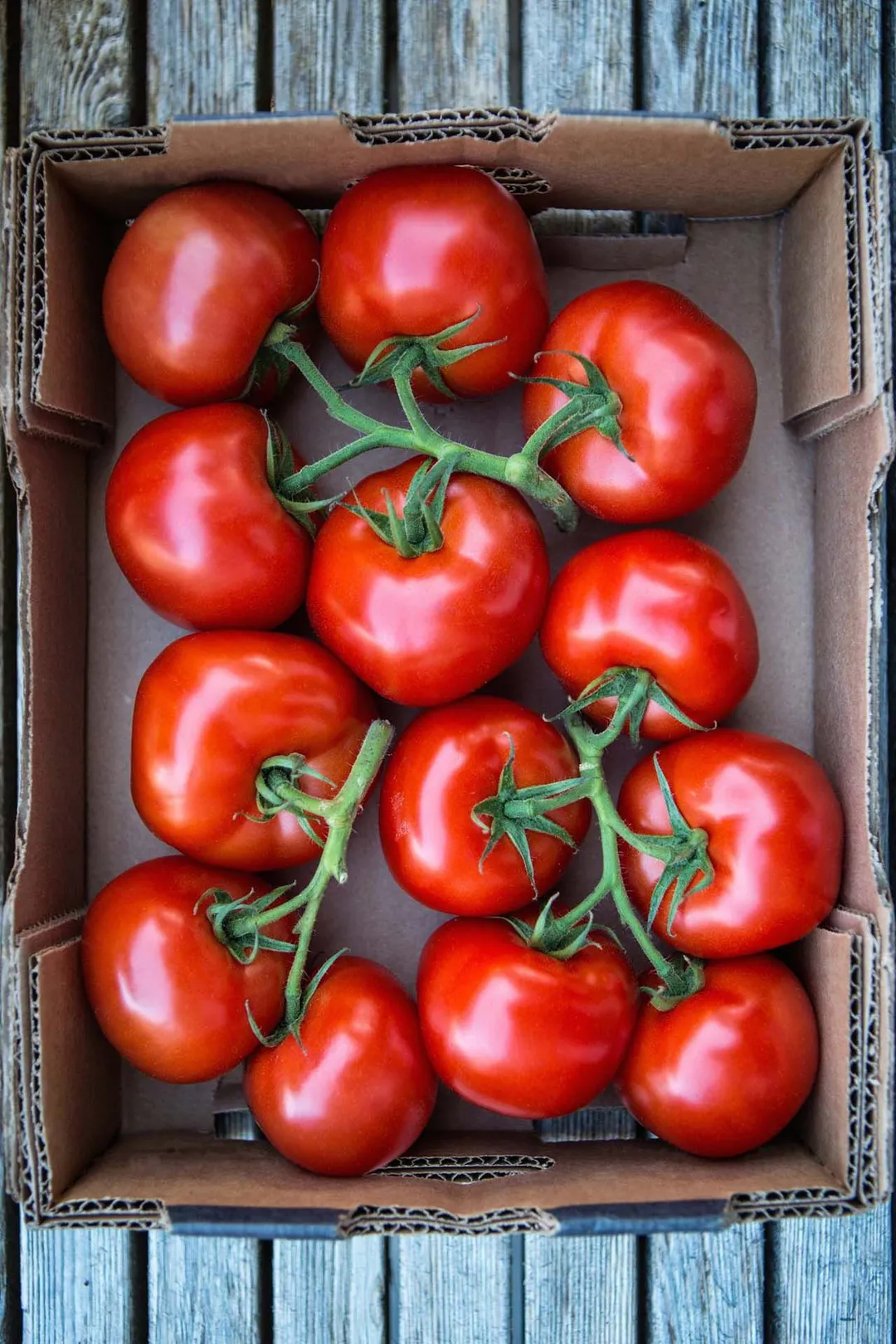 Next Recipe
How to Store Tomatoes
How to Store Tomatoes
Head Chef, Culinary Consultant
Tuyet Pham is an award-winning Saigonese chef who believes that joy is the secret ingredient to delicious food. At Healthy Recipes 101, Tuyet personally tests and simplifies every recipe, ensuring maximum flavor with minimal effort. With a background at prestigious French restaurants P'TI Saigon and Le Corto, Tuyet knows how to make every dish exceptional.
Writer, Author
Luna Regina is an accomplished writer and author who dedicates her career to empowering home cooks and making cooking effortless for everyone. She is the founder of HealthyKitchen101.com and HealthyRecipes101.com, where she works with her team to develop easy, nutritious recipes and help aspiring cooks choose the right kitchen appliances.
Comments/ Reviews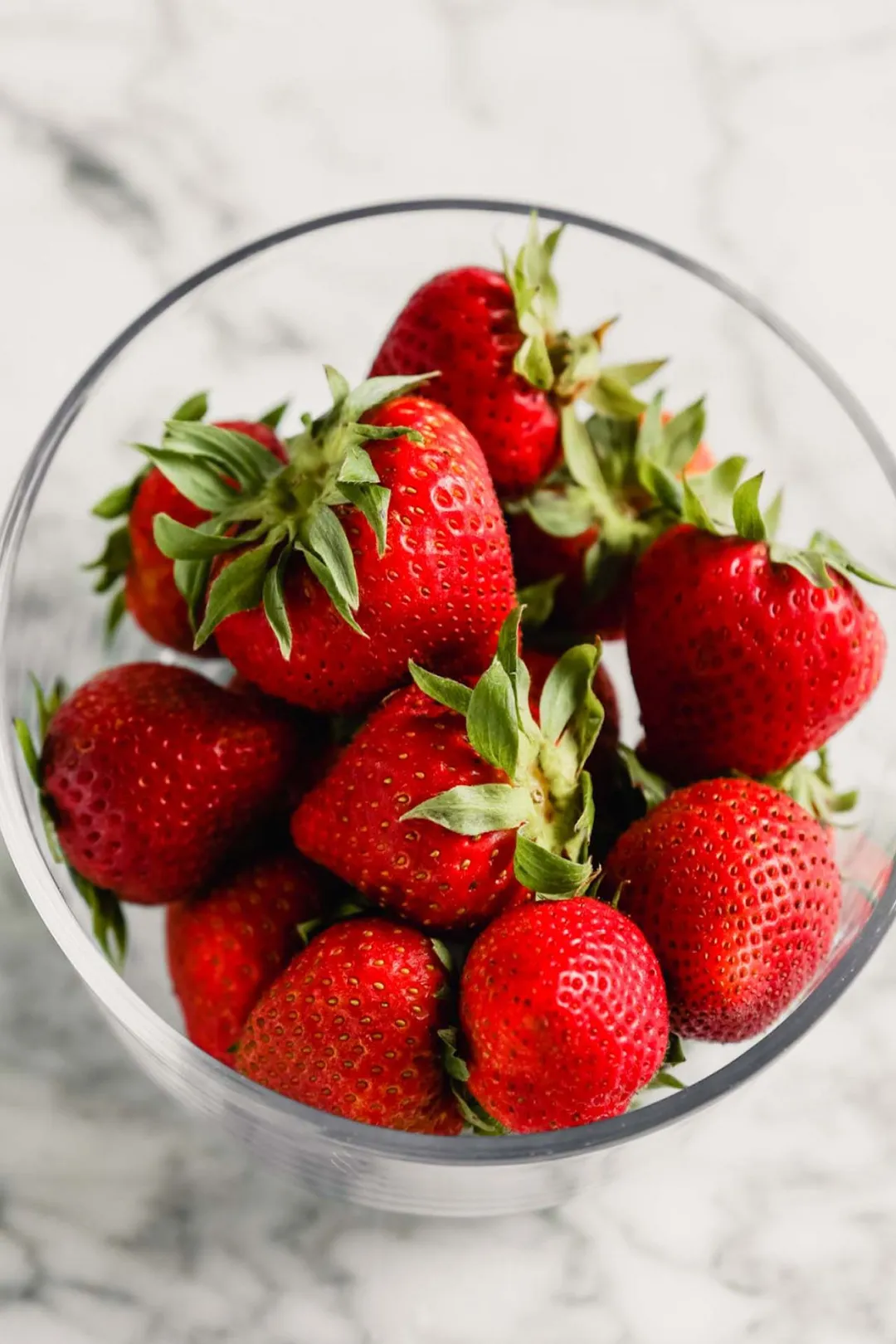 Useful tips for storing strawberries.