Zucchini is the king of summer squashes, so you definitely don't want to lose it before you can use it up. But in order to do so, you must know how to store zucchini properly.
This type of squash isn't difficult to store. Nonetheless, without the right technique, it will still degrade in a matter of days. Here is what you need to know if you want to keep your zucchini around for a long time.
How to Pick the Best Zucchini
It's important to choose only the best-quality zucchini to store. The healthier and fresher it is, the longer it is going to last in storage.
The first thing to look out for while browsing the supermarket shelf is size.
Though it may feel tempting, you should steer clear of particularly large zucchinis (around a foot long). Large ones tend to be pulpier and have an off-putting bitter taste. They also have a higher water content and will spoil quicker as a result.
The trick is to only pick small or medium-size zucchinis. The length should be around 6 inches at most, with a diameter of 1 or 2 inches.
Then, look at the coloring and texture of the squash. A good zucchini will have a uniformly green outer skin with no dark spots or discoloration. The skin should have no wrinkles or dents. When gently squeezed, it should be firm. Do not choose any zucchini with soft or mushy spots.
Last but not least, if possible, choose a zucchini with its stem still attached. It will last quite a bit longer than those that have been destemmed.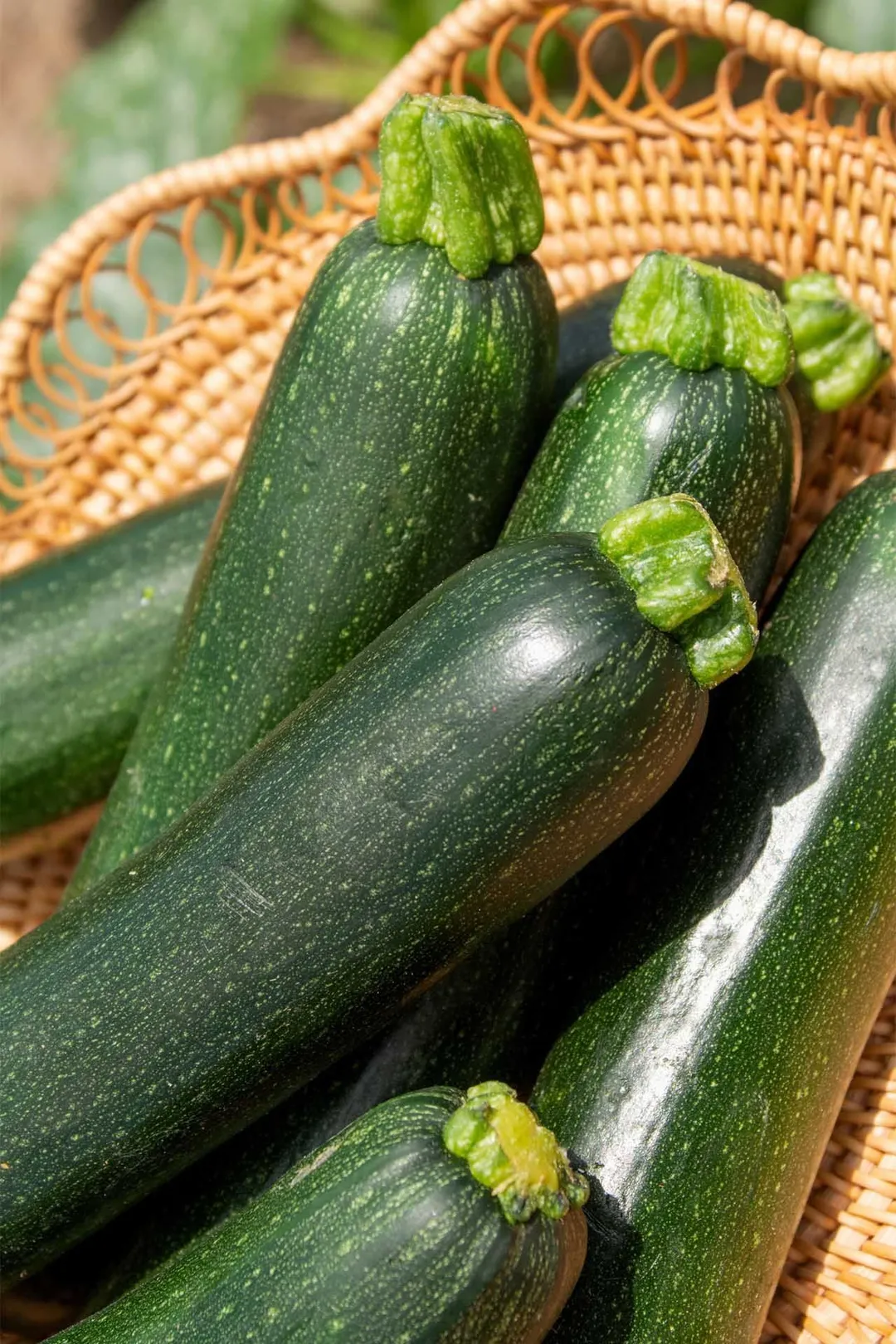 The Best Ways to Store Zucchini
There are several storage methods that you can use to preserve your zucchini. The best one for you will depend on how long you want to keep the zucchini.
For short-term storage (only 1 to 2 days), you can leave the zucchini on the counter. This tends to be far more convenient than either refrigerating or freezing because you don't need to let it warm up or thaw. Instead, you can just prep your food and put it to use immediately.
It's still worth noting, however, that zucchini isn't the type of squash that you can keep at room temperature for long. Only leave it on the counter if you're certain that you can use it up before the next day ends.
The second method is refrigeration. This is by far the most popular method. A chilled zucchini can remain usable for 1 or 2 weeks. Nevertheless, you should make an effort to use up the zucchini within 5 days. The zucchini will be at peak quality during this time.
After 5 days, the zucchini's quality will gradually go downhill (its skin becomes wrinklier, the color turns duller, etc.) But it will still be safe to eat until well after the second week of storage.
If you want to store your zucchini for the long term, freezing is the way to go. When properly frozen, the zucchini can last 3 months.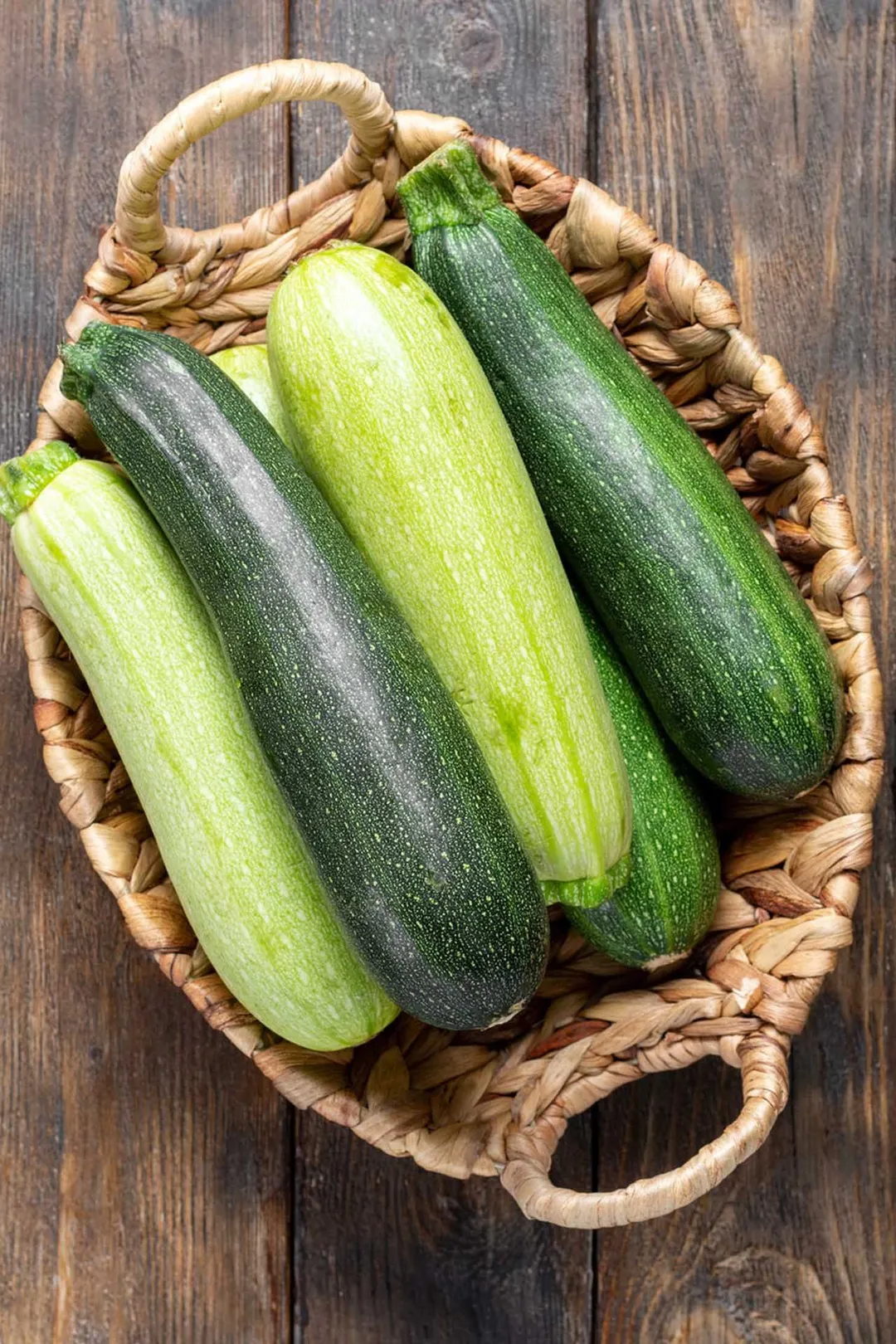 Sounds like your style? We have a separate guide on how to freeze zucchini that you can check out.
How to Store Zucchini Correctly
The secret to storing zucchini is to keep it as dry as possible. As a result, you should never wash it before you put it into storage. Only wash it when you're about to use it.
1. On the Countertop
You can keep zucchini at room temperature the same way you would with a cucumber. Put it into a basket and leave it somewhere cool, dry, and away from direct sunlight. A counter in your kitchen will usually do the trick.
But for maximum longevity, you should put the zucchini into a perforated plastic bag. You can make one by taking a resealable plastic bag and cutting holes onto it. The plastic bag performs two functions: it protects the zucchini and keeps it dry.
Use the zucchini by the end of the next day (within about 36 hours or so).
2. In the Fridge
Storing in the fridge isn't any more complicated than storing at room temperature, thankfully.
Put the zucchini into a produce bag or resealable plastic bag and keep the top open to let the squash breathe.
Pop the bag into the crisper drawer.
It's best to eat your zucchini within 5 days for maximum freshness, but it should remain usable for up to 2 weeks.
3. How to Store Cut Zucchini
Once you have chopped up your zucchini, you will have to act fast. Without the protection of the outer skin, it can degrade very quickly even when placed in the fridge.
Zucchini slices can be frozen for prolonged storage. If you don't want to do that, we recommend pickling. The squash pickles very well and there are many different pickled zucchini recipes you can follow.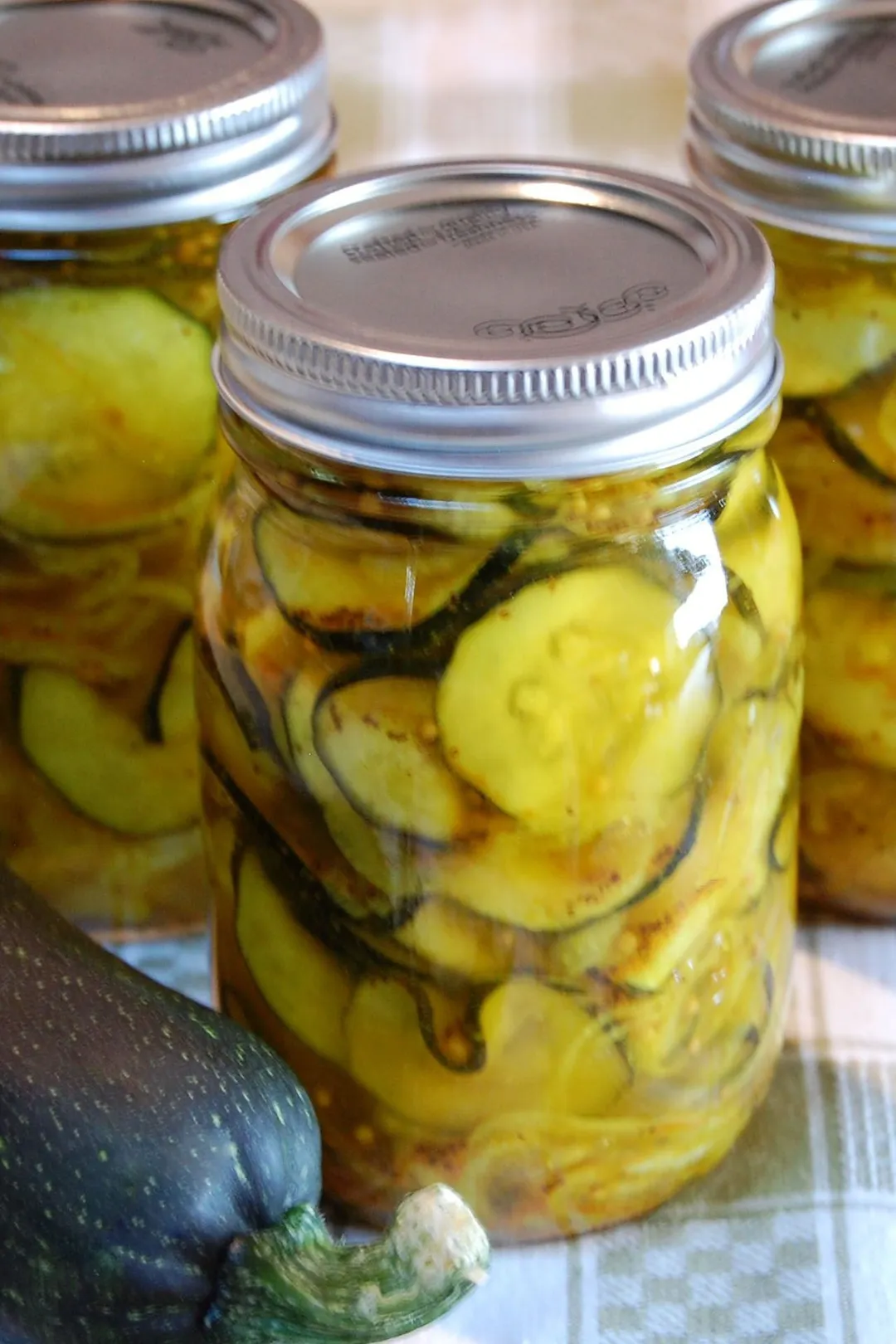 The simplest recipe includes the following ingredients:
2 lbs of zucchini, cut into ¼-inch slices
2 sliced onions
¼ cup of canning salt
2 cups of sugar (white)
2 cups of apple cider vinegar
1 tsp celery seed
1 tsp ground turmeric
2 tsps mustard seed
You will also need three or four 1-quart canning jars. Both the jars and the lids must be sterilized in boiling water for 5 minutes before they can be used.
Combine the zucchini and onion slices in a large bowl. Add canning salt into the admixture, then top with cold water.
Allow the mixture to sit in the bowl for 2 hours.
After the zucchini and onion slices have finished its 2-hour soaking period, drain the salt water. If possible, transfer them to another mixing bowl.
Put all of the other ingredients that haven't been used on the list into a saucepan. Set it over medium heat and bring everything to a boil.
Once it begins boiling, pour the mixture of spices on top of the zucchini and onion.
Cover the bowl with saran wrap or a lid and allow it to sit for another 2 hours.
When appropriate, transfer the mixture from the bowl to a saucepan. On medium heat, bring it all back to a boil. Reduce heat when steam rises and simmer for 5 minutes.
Pour the mixture into the canning jars you prepared. Leave about half an inch of headspace. Before sealing the jars, make sure that all of the air bubbles are eliminated. Screw the lids on tightly.
Store the jars in a cool, dark place such as a pantry. At the very least, you should wait 24 hours before cracking the lid.
Conclusion
That's everything you need to know about how to store zucchini. All of the methods — save for the pickling option — are simple and straight to the point. Try it out yourself and see how it goes!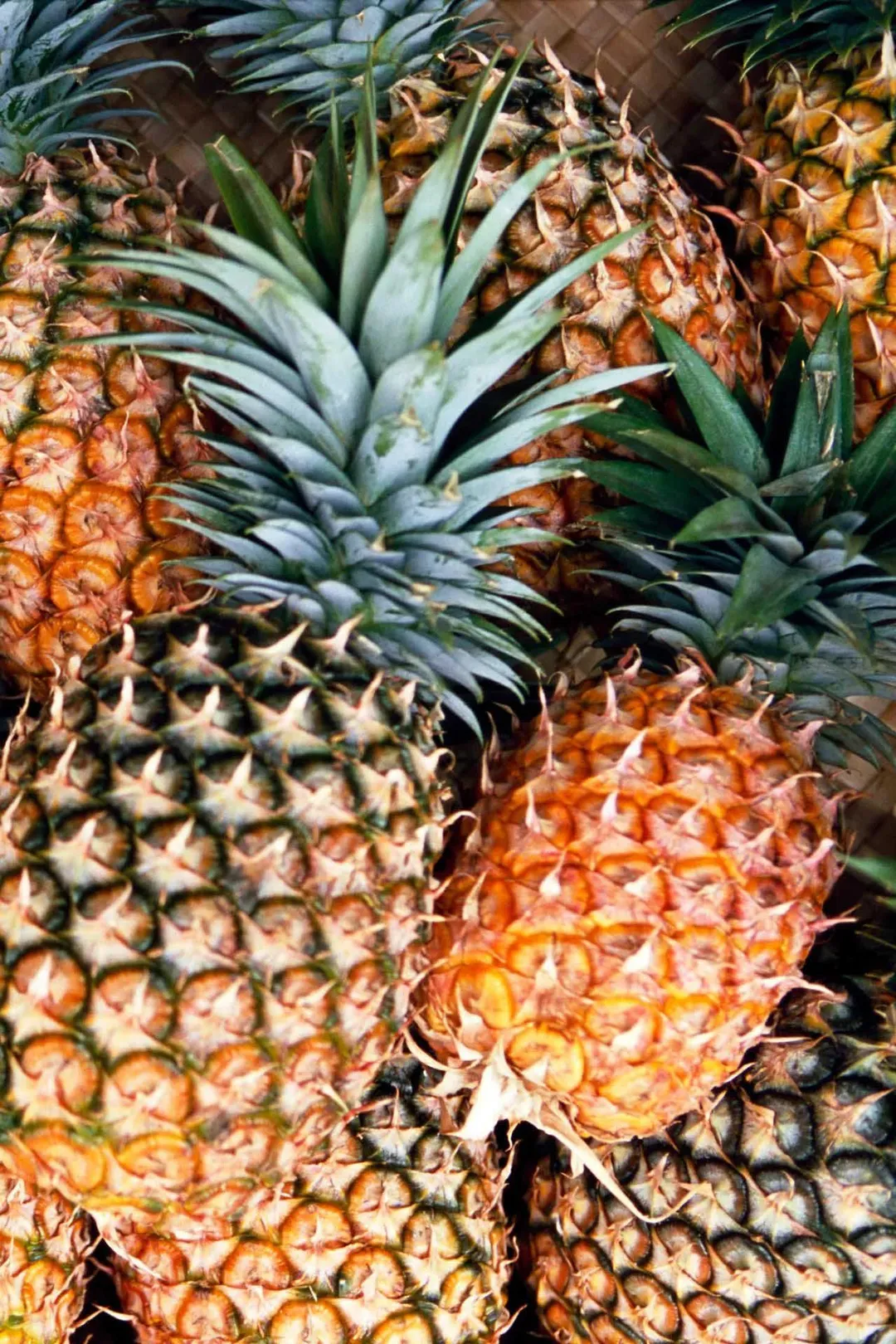 Previous Recipe
How to Cut a Pineapple
How to Cut a Pineapple
Head Chef, Culinary Consultant
Tuyet Pham is an award-winning Saigonese chef who believes that joy is the secret ingredient to delicious food. At Healthy Recipes 101, Tuyet personally tests and simplifies every recipe, ensuring maximum flavor with minimal effort. With a background at prestigious French restaurants P'TI Saigon and Le Corto, Tuyet knows how to make every dish exceptional.
Writer, Author
Luna Regina is an accomplished writer and author who dedicates her career to empowering home cooks and making cooking effortless for everyone. She is the founder of HealthyKitchen101.com and HealthyRecipes101.com, where she works with her team to develop easy, nutritious recipes and help aspiring cooks choose the right kitchen appliances.
Comments/ Reviews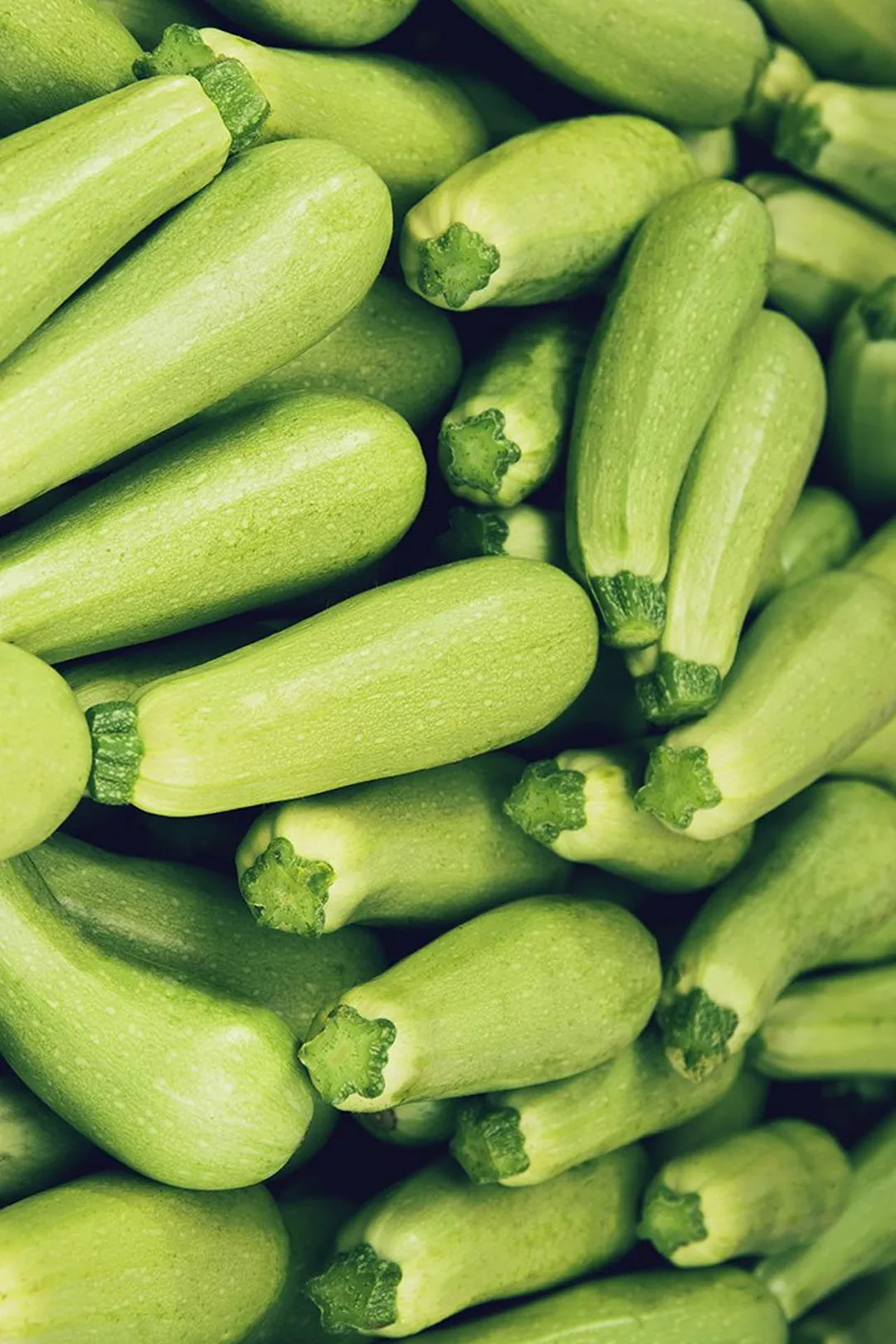 These tips on how to store zucchini are helpful for keeping them fresh for longer periods of time.