These 22 summer casserole recipes will help you pick out a delicious treat.
It's casseroles, so by default, you won't need to fuss. With the right seasonings, any ingredient can be put together and taste delicious. It's casseroles, so you won't need any special skills. We're talking frozen veg or sliced veg, ground meat, raw pasta/ rice, canned ingredients, you know, the ones that barely need any prepping at all. If they're not cooked yet, let them sit for a little longer in the oven. It's summer, so let's make kitchen time a happy time.
Of course, coming up with a recipe takes time and you gotta start looking for some somewhere. Start here. We've gathered here 22 most popular summer casserole recipes for you, so you can pick one out, and have to yourself some quality me-time while the casserole cooks by itself.
22 Most Popular Summer Casserole Recipes
1. Zucchini Casserole
Starting out is a recipe I think is the easiest of this bunch: zucchini and tomato casserole. It's just the two veg sliced, seasoned, then layered with cheese before baking. At the end, it's topped with a buttery breadcrumb mix that adds a crunchy texture.
Go to Recipe
2. Chicken Enchilada Casserole
This casserole bakes in the air fryer or oven, and although it has more steps and ingredients, it's sure to make one tasty casserole. The chicken chunks are cooked in tomato sauce, rolled in corn tortillas, and arranged in the baking dish. It's a crowd pleaser.
Go to Recipe
3. Broccoli and Rice Casserole
This delicious tray combines and cooks broccoli, rice, chicken, and cheese with the most savory broth ever. Plus, it's carefully calculated in terms of nutritional content, a team work from Healthy Recipes 101.
Go to Recipe
4. Green Bean Casserole
Crunchy onions go a long way in this creamy green bean casserole. It only has four ingredients, yet they complement each other so well to turn out a delicious, addictive eat. You can buy the fried onions or simply thinly slice some shallots, toss them in cornstarch, and fry them until golden brown.
Go to Recipe
5. Lasagna Casserole
With this casserole, all you have to do is cook all ingredients in a pot and dumb it all into a casserole tray before letting it mingle. No layering, no complicated steps whatsoever, just pure goodness in its finest form.
Go to Recipe
6. Baked Spaghetti Casserole
This casserole of spaghetti, meat sauce, and heaps of mozzarella on top is very similar to the previous one. You need to boil the spaghetti in advance, but then if you use short pasta you can put it in the baking sheet raw. It's straightforward and delicious.
Go to Recipe
7. BBQ Chicken Casserole
I love chicken and BBQ sauce, and this recipe looks to be the most delicious of them all. The bow pasta looks cute, the bacon crumbs must add tons of savory goodness, and my gosh did the store run out of cheddar! Everything is so on point, even the driest of leftover chicken tastes amazing in it. It's a must-try.
Go to Recipe
8. Sausage and Potato Casserole
Dump-and-bakes are the most awesome things ever. This recipe mixes chopped sausages, sliced cheese and potatoes together with seasonings, then bakes it to perfection.
Go to Recipe
9. Stuffed Pepper Casserole
There's stuffed pepper, stuffing beef rice into sweet peppers; there's stuffed pepper soup, because stuffing apparently is too difficult; and now there's this, stuffed pepper casserole. Very creative. I, too, want a batch of moist, savory beef and tomato pepper rice without the hassle of stuffing. It's another dump-and-bake that we all should consider for a hassle-free diner.
Go to Recipe
10. Mexican Rice Casserole
Filled with cheese, beans, peppers, ground beef, and of course tons of Mexican flavors, this rice casserole certainly wasn't made to disappoint. The entire batch for eight (or more) takes eight ingredients, garnishes excluded, and is basically a dump-and-bake.
Go to Recipe
11. Beef and Mushroom Casserole
I trust my gut when I choose recipes. This keyword returned many wonderfully crafted pics, but I picked this one for its simplicity. Honestly, it doesn't take much for beef and mushrooms to go together—they're already so, naturally. Once nicely cooked and filled with savory flavors, it's garnished with finely chopped green onions—beautifully presented, in my opinion.
Go to Recipe
12. Macaroni and Cheese Casserole
This already popular bake is literally loaded with cheese, beef, and more awesome flavors. Cook some pasta, combine some beef with tomato sauce and seasonings, then get all mixed together in a baking tray with cheese, and let it mingle. It comes together in less than 30 minutes.
Go to Recipe
13. Sweet Potato and Black Bean Enchilada Casserole
Some people think that using beans in place of meat is a mistake vegans make. I beg to differ. Beans don't have meat texture, but the texture of its own is quite very much pleasant, comforting if you will. When there's sweet potatoes involved, the whole thing is a treat. This entire batch of cheesy, tomatoey enchilada is the ultimate comfort food one can have.
Go to Recipe
14. Greek Moussaka Casserole
I had no idea what a Moussaka was until I googled it: it's a 'sinful' eat, apparently, that's greasy, saucy, full of spice and meat and amazing flavors in neatly-arranged layers. That sounds like a Saturday comfort food. To make it, layer in fried potato slices, charred eggplant slices, marinara sauce, grated cheese, more eggplants, bechamel, and cheese. Too much work, I admit, but look at the pics and tell me the efforts won't be worth it.
Go to Recipe
15. Ratatouille Casserole
This casserole of sliced summer squash and tomatoes cooks them in the most aromatic tomato sauce ever. It could be a side to any Italian feasts, or, a light meal if your stomach feels a bit heavy. Tip: a mandoline would make the job a lot easier.
Go to Recipe
16. Chicken Pot Pie Casserole
Do you love the beauty of chicken pot pie, a flaky pastry that holds a creamy filling full of delicious chunks, but it's too difficult to make? Chicken pot pie casserole enters with waving hands in the air. Use canned pastry or make one your own, but the work involves soly layering it on top of the casserole. No pre-baking needed. No careful lifting of the pastry needed. Just easy work for a delicious treat.
Go to Recipe
17. Bacon Cheeseburger Casserole
There was this recipe that had the audacity to replace the buns atop the casserole with tater tots, then put the 'burger' in the name. I prefer the real deal, like this recipe. It's got cheese burger patties and bacon in the filling, and sweet, soft, chewy, light balls of buns on top. That's the real burger experience I love.
Go to Recipe
18. Spinach and Artichoke Dip Casserole
When I hear 'dips', I see 'game nights' and 'parties', and that's exactly what this artichoke and spinach dip was made for. Could you believe that formula for deliciousness can involve vegetables, moderate cheese, and no meat? It's quick, easy, and sure to suit everyone's taste.
Go to Recipe
19. Buffalo Chicken Dip
This dip also works great as a snack for a big crowd, combining the most delicious Americans' favorite components in one. We serve it with veg sticks for healthiness, but you can always add some chips to the plate.
Go to Recipe
20. Sausage and Egg Breakfast Casserole
Peeled sausages and eggs over pastry at the bottom make for an easy but delicious breakfast casserole. It's suitable to make ahead the night before.
Go to Recipe
21. Cauliflower Mac and Cheese
This casserole is a healthier version of mac and cheese, where we swap out macaroni and replace it with cauliflower. It's a low-carb alternative, with a different but still delicious texture, and as much flavor as the original.
Go to Recipe
22. Chicken Alfredo Bake
As the article says, 'no one can resist all that gooey melted cheese', and it has my approval. The strands of cheese, as I inspect closely, is also drenched with a white sauce I'm sure is very rich and creamy. It's your classic penne and chicken in alfredo white sauce, but taken to another level.
Go to Recipe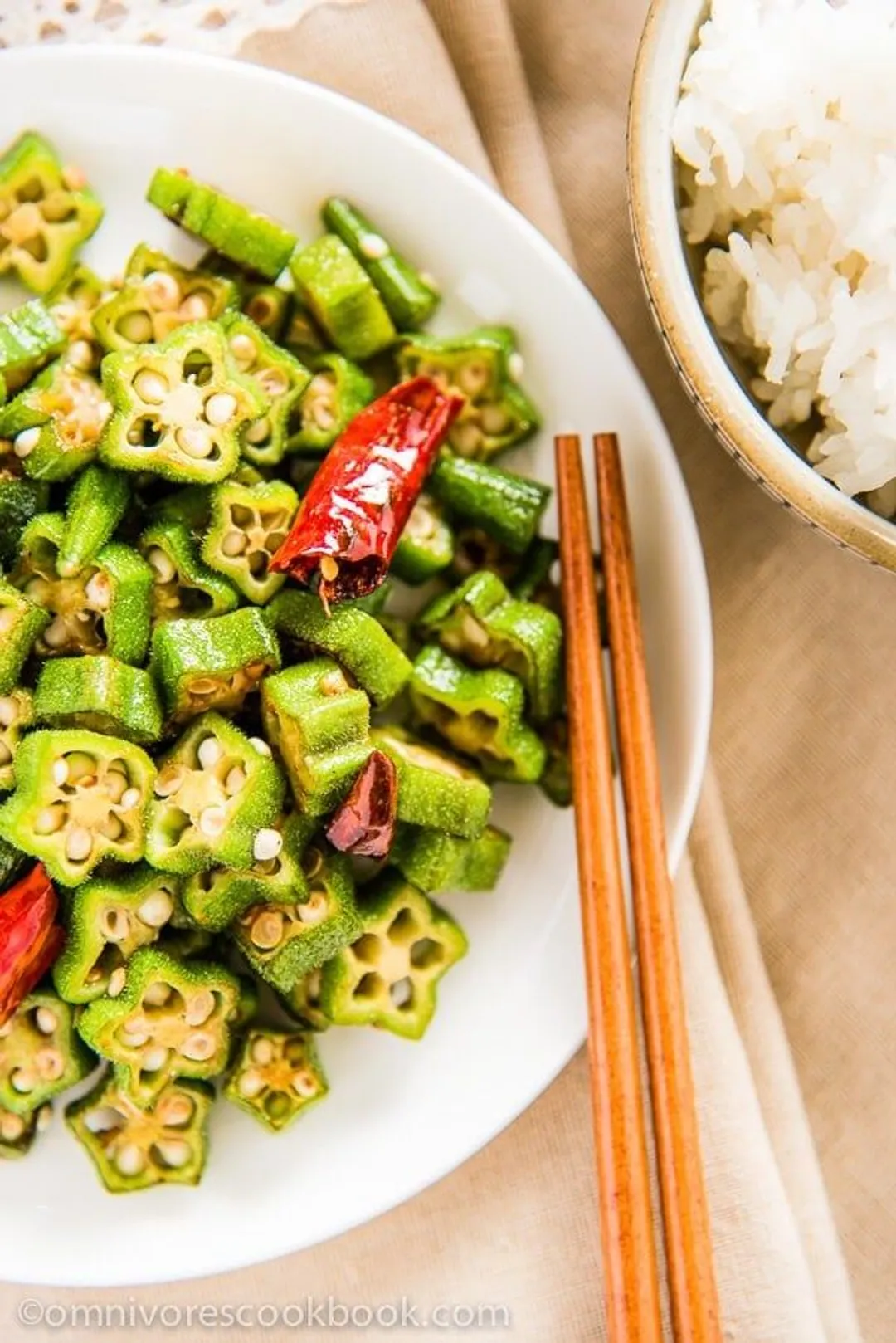 Previous Recipe
Okra Recipes
Okra Recipes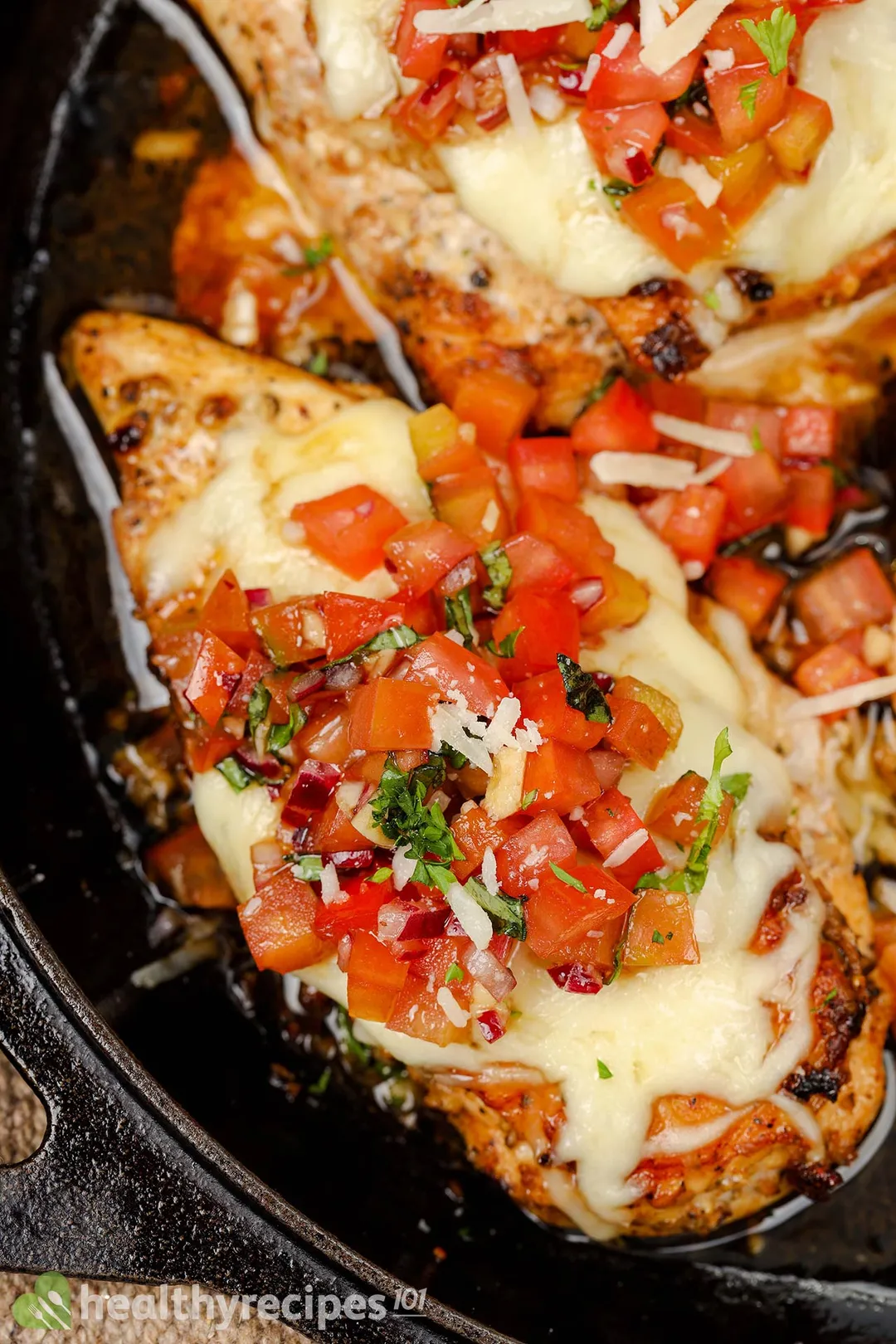 Next Recipe
Roma Tomato Recipes
Roma Tomato Recipes
Writer, Author
Luna Regina is an accomplished writer and author who dedicates her career to empowering home cooks and making cooking effortless for everyone. She is the founder of HealthyKitchen101.com and HealthyRecipes101.com, where she works with her team to develop easy, nutritious recipes and help aspiring cooks choose the right kitchen appliances.
Comments/ Reviews