Avocado is usually mashed into guacamoles and slathered onto toasts, so these baked avocado recipes may seem a bit odd at first. As strange as it may sound, baking avocados will give you surprisingly delicious dishes that barely require any effort. Plus, the potential for creativity is endless, so you will have a lot of fun playing around with different ingredients and coming up with brand-new dishes. 
If you need a few ideas on what to do, check out our list of baked avocado recipes for inspiration.
Try Something New With These 10 Baked Avocado Recipes
1. Baked Avocado Egg With Lime Hollandaise
Creamy, soft avocado and runny eggs make a mouthwatering combination that helps you start your morning on the right note. This recipe also includes a lime hollandaise sauce for an extra layer of buttery smoothness. Each spoonful is a flavor-melting experience that will undoubtedly delight your taste buds.
Go to Recipe
2. Spicy Shrimp Salad Stuffed Baked Avocados
Subtly nutty, creamy avocados get a flavor boost from the spicy mixture of sautéed shrimp, mayonnaise, and bread crumbs. It's an oddly endearing and refreshing take on baked avocados, giving you a fun, exciting appetizer, side dish, or snack to munch on when the palate demands something light but still flavorful.
Go to Recipe
3. Avocado Fries
These crispy, creamy, and oh-so-satisfying treats are the perfect, guilt-free healthy alternative to traditional fries. Imagine biting into a warm, crunchy exterior that gives way to a luscious, velvety center. The creamy avocado melts in your mouth, while the crispy coating adds a delightful crunch that will have you reaching for more. Each bite is a burst of nutty goodness, complemented by the subtle hints of seasoning that make these fries truly irresistible.
Go to Recipe
4. Crispy Baked Avocado Tacos
Whether it's Cinco de Mayo, Taco Tuesday, or just a regular weeknight, you can always count on these baked avocado tacos to make the meal unforgettable. The avocado slices are breaded, then baked, and served in between tortillas, colorful veggies, and any other fillings of your choice. You can even drizzle in a homemade sauce to tie the beautiful array of flavors together and make each bite even more enticing.
Go to Recipe
5. Quinoa-Stuffed Baked Avocados
Quinoa, feta, onion, and tomato are stuffed into avocado boats and baked to a soft, creamy perfection with this dish. It has a lightly savory and subtly nutty taste that feels almost guacamole-like but with the tangy goodness of toasted feta cheese that melts right onto your taste buds.
Beyond the beautiful flavors and textures, these baked avocados also offer a whole lot of healthy nutrients. Quinoa is a complete protein, packed with essential amino acids, fiber, and a range of vitamins and minerals. Combined with the healthy fats and nutrients found in avocados, this dish is a powerhouse of nourishment.
Go to Recipe
6. Avocado Tuna Cakes
Tuna and avocado seems like an unlikely pairing, but you'll be surprised by how well they go together in these delicious patties. They're slightly crispy around the edges and tender, creamy on the inside. Each bite is a harmonious, unique blend of savory, nutty flavors with mildly briny undertones. You can serve them with a lime hot sauce, in between buns to make fantastic burgers, alongside some fries, or on a bed of leafy greens to create healthy, impressive meals.
Go to Recipe
7. Baked Black Bean and Avocado Burritos
These burrito-enchilada hybrids make a toothsome main course that you can easily put together for dinners and get-togethers. Loaded with black beans, corn, avocados, sour cream, and salsa, each bite is a flavor explosion that keeps you coming back for more. With ooey-gooey, melted cheese piled on top, it's a surefire crowd-pleaser everyone will be talking about for days to come.
Go to Recipe
8. Avocado Brownies
Indulge your sweet tooth in a healthy way with these vegan, gluten-free avocado brownies. The combination of the smooth avocado and the deep, dark chocolate creates a harmonious blend that will satisfy even the most discerning chocolate lover. The brownies are moist, dense, and oh-so-chocolatey, with a perfect balance of sweet, rich, and fudgy. The mashed avocados act as a substitute for butter and oil, making them a healthier alternative without compromising on the texture.
Did you know you can also make brownies with zucchini? Check out our Zucchini Brownies Recipe for another healthy way to indulge in your favorite dessert.
Go to Recipe
9. Avocado Cookies
Need a healthy snack or quick breakfast to fuel you with energy for a busy day ahead? These avocado cookies might just be exactly what you've been looking for.
They're loaded with avocados, Goji berries, oats, nuts, and seeds, with no eggs, flour, butter, sugar, or oils involved, making them vegan, gluten-free, and sugar-free. Each bite brings a delightful mixture of flavors as well as textures that will have you coming back for seconds (or even thirds!).
Go to Recipe
10. Avocado Quick Bread
If banana bread's getting a bit repetitive, why not give these avocado quick bread a go? They're super soft and moist with a delicate sweetness that lays a perfect canvas for all kinds of toppings—peanut butter, jam, fruits, nuts, etc. They come together with ease using only seven baking staples. You can bake up a batch to save for those spontaneous snacking, quick breakfasts, or whenever you're craving that creamy, nutty taste of avocado.
Go to Recipe
What Happens If You Bake Avocado?
Contrary to popular belief, baking avocado doesn't turn it mushy or inedibly warm. Cooking this fruit in the oven actually enhances its creaminess and boldens its flavors while slightly browning the edges to a soft crisp. Depending on the accompanying ingredients and spices you use, it could also be glazed with some sweet, spicy, sour, or even savory condiments.
The simplest way many like to eat baked avocado is by halving it and stuffing the center with an egg and a few other toppings like cheese, pan-seared bacon, herbs, veggies, legumes, etc. This "egg cup" spin-off is commonly eaten as a breakfast, but it's also suitable as a light meal, a quick snack, an appetizer, or a side dish.
Why You Should Try These Recipes
Baking provides you with an easy shortcut to a delectable dish. All you need to do is prepare the ingredients and leave the rest of the work to the oven. These recipes, in particular, are especially effortless considering the avocado itself doesn't require much preparation.
Introduce Brand New Flavors
By using avocados as replacements for common ingredients, these recipes bring a special twist to your favorite dishes. The avocado's subtle sweetness is just enough to keep them familiar while still being exciting and experimental.
Avocado's rich nutritional value is one of the many reasons why it's so well-loved. This fruit can provide you with an abundance of fiber, healthy fats, vitamins C, E, and K, and various minerals like potassium, magnesium, calcium, etc.
What Can I Do With Avocado in The Oven?
Baking avocado is pretty straightforward, but you'll be surprised to find out there's more than one way this fruit can be cooked in the oven. Here are a few to try out:
Egg and Butter Substitution
With its creamy texture and thick consistency, avocado is sometimes used as a low-fat and vegan substitution for butter and eggs in dessert recipes. For butter, you can replace it in a 1:1 ratio, although you might need to increase the liquid ingredients since the avocado doesn't melt as much as butter does. 
As for the eggs, the ratio might need to be adjusted to fit the recipes, but a quarter or a third of a mashed avocado cup can usually replace one egg.
Much like other fruits, you can also bake avocados into a decadent pastry. Its texture gives the dish a luscious consistency while the buttery taste melts seamlessly into the sweetness of the remaining ingredients. Whether it's bread, cupcake, brownie, muffin, cheesecake, pound cake, or any other dessert, this fruit always makes a perfect fit.
As mentioned above, the "egg cup" is one of the most popular ways to make stuffed avocados because of how simple yet delicious it is. However, you can also get more creative by filling the avocado with other ingredients. Switch out the tortillas and keep the taco toppings for an intriguing twist on Mexican nights, or chop up some shrimp and sprinkle in a little cheese for a creamy appetizer. The possibilities are endless!
Baking avocado wedges into fries gives you a healthy alternative to regular deep-fried French fries. You can coat them in a layer of breadcrumbs to create a crispy exterior that marvelously contrasts with the soft and creamy insides. Pair them with a dipping sauce to make a dish of finger food that will have everyone hooked from the very first bite.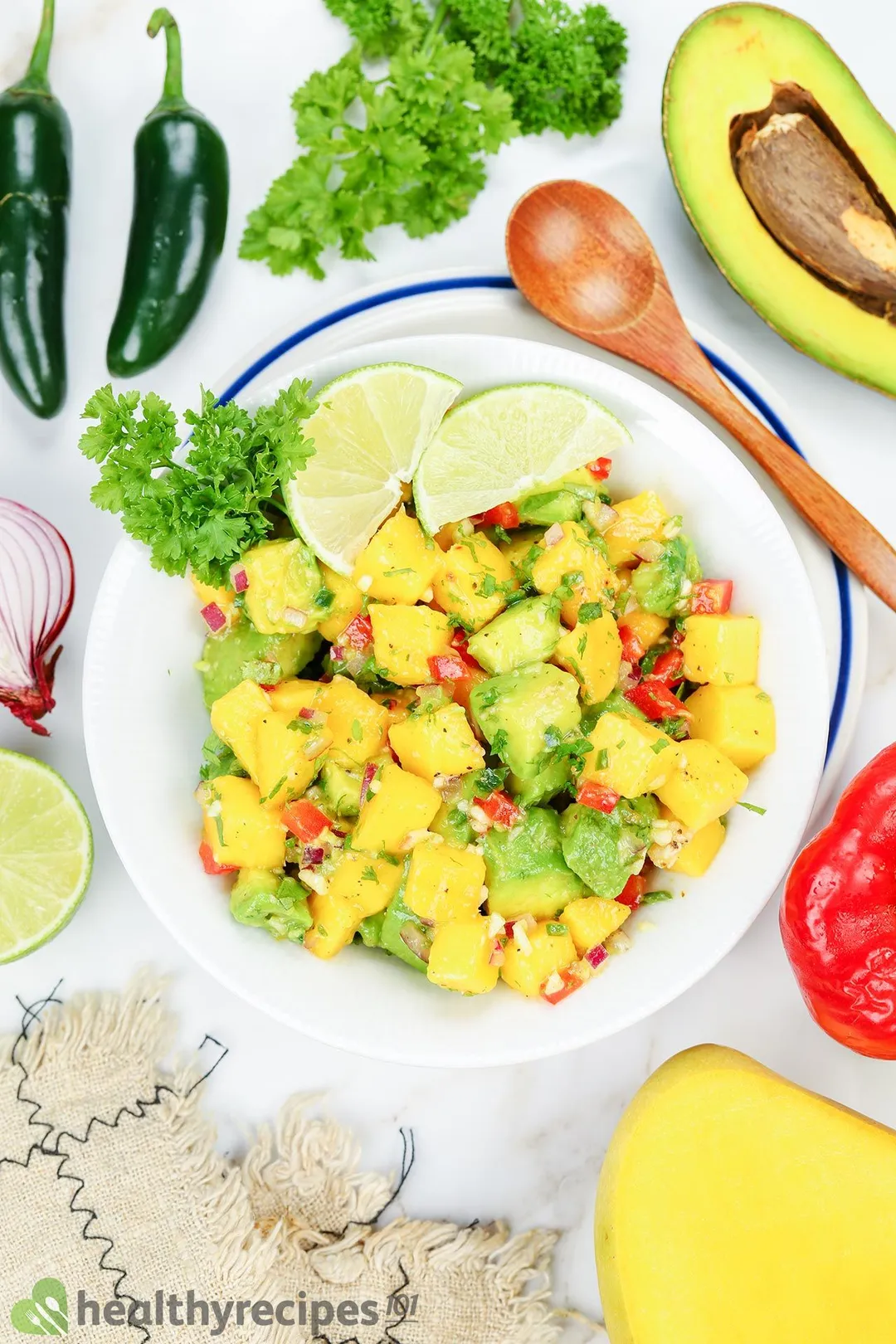 Previous Recipe
Easy Avocado Recipes
Easy Avocado Recipes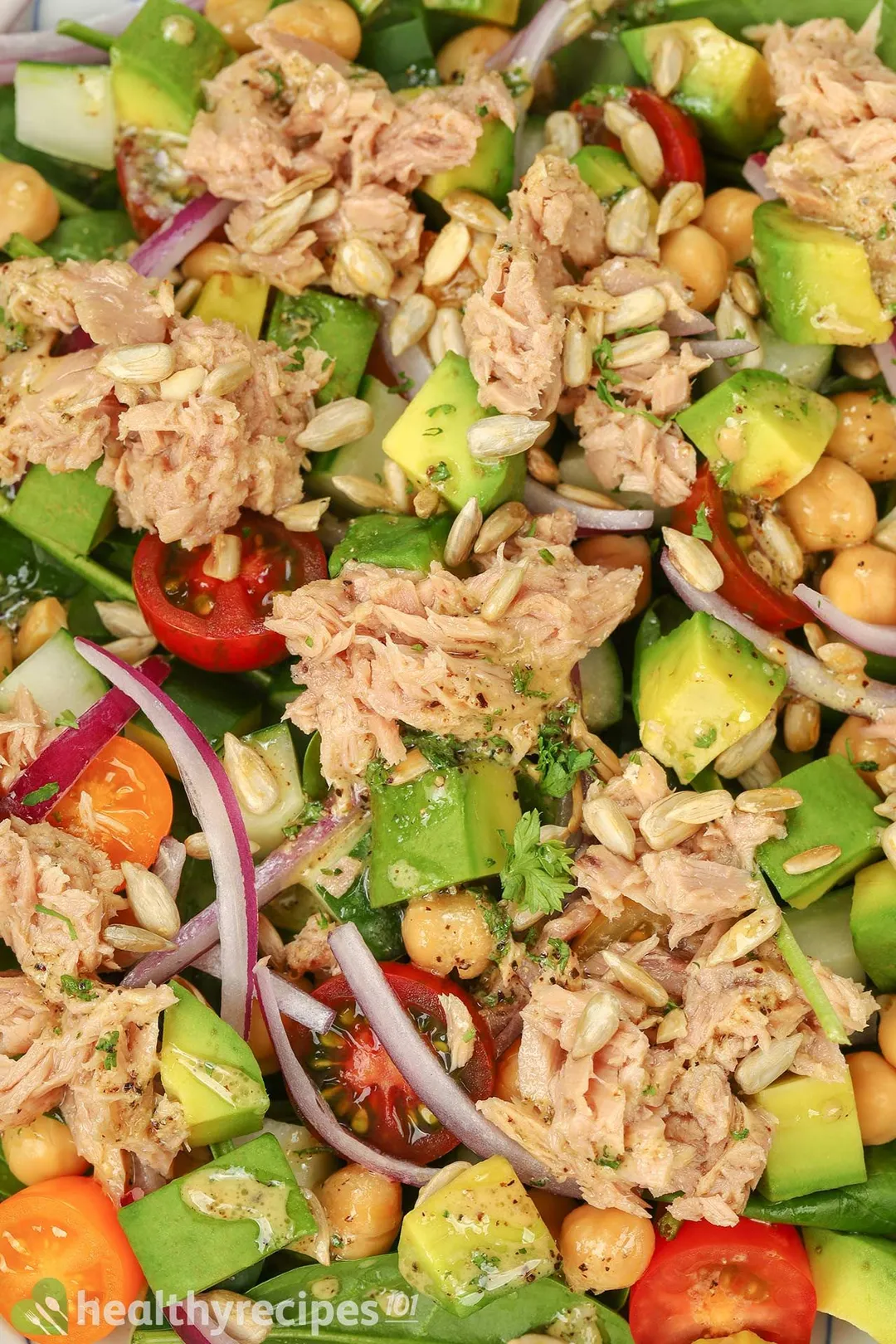 Next Recipe
Avocado Recipes For Dinner
Avocado Recipes For Dinner
Writer, Author
Luna Regina is an accomplished writer and author who dedicates her career to empowering home cooks and making cooking effortless for everyone. She is the founder of HealthyKitchen101.com and HealthyRecipes101.com, where she works with her team to develop easy, nutritious recipes and help aspiring cooks choose the right kitchen appliances.
Comments/ Reviews