Avocado is a delicious and versatile fruit that allows you to put together many dishes and we want to recommend some of our favorite avocado recipes for dinner.
This nutrient-packed fruit can either be the center of attention or take a back seat to elevate the main ingredient of a dish. Channel your creativity and make yourself some delectable dishes with this green fruit.
Is It Okay to Eat Avocado for Dinner?
Sure, avocados are suitable for any meal of the day. There are no particular rules that say you can't eat avocados at night, so you don't need to worry. Also, avocados contain plenty of valuable nutrients like fiber, healthy fats, vitamins, and minerals, making them a worthwhile addition to your diet.
Best Avocado Recipes for Dinner
Use these recipes to cook up satisfying dishes with this tasty and creamy fruit.
What Ingredients Does Avocado Go Well With?
Avocado is silky smooth with a buttery and nutty taste. Its texture allows you to serve it as a side ingredient or incorporate it into a sauce.
Based on that, we recommend pairing avocado with beef, chicken, pork (bacon), or seafood (fish, crab, or shrimp). For vegetables, cucumber, tomato, spinach, and bell pepper are all great choices. Also, don't hesitate to add cheese like mozzarella or feta to an avocado dish.
What to Make With Avocado for Dinner
Rice bowls are mix-and-match dishes that allow you to put together many ingredients. The silky smooth texture of avocado makes it an excellent addition to a rice bowl. You can pair them with different proteins like beef, chicken, pork, or salmon for a fulfilling meal.
Avocado can also be an incredible ingredient for on-the-go dishes like sandwiches, burgers, or tacos. There are many different versions of these three dishes so you can add the fruit as a topping or make a creamy sauce out of it.
Speaking of sauces, avocado is a key ingredient of the world-famous guacamole sauce. This sauce is best served with grilled meat, burgers, or as a dipping sauce for fries and chips.
The easiest way to add avocado to your meal is by making a salad with it. Its versatility ensures it will fit right into your salad recipes.
But why stop there? Avocado can be part of multiple other side dishes like baked vegetables (potatoes, sweet potatoes, cauliflower, Brussels sprouts, etc.) or deviled eggs.
Avocado also gives you a chance to create unique-looking dishes. Removing the pit will leave a space in the avocado, and you can fill that with pico de gallo or a meatball.
How to Choose Good Avocados
There are a few things you should note to pick out the perfect avocado. A popular way to check the ripeness of an avocado is by applying pressure to the fruit. Press the fruit gently with your fingers to avoid bruising it. If there is no give, the avocado will not be ripe until a few days after.
Checking the outer color will also help. The darker the avocado is, the riper it is. You can also pull off a bit of the stem and check the color underneath. The desired color is dark green.
If an avocado turns mushy or develops an off odor, you should discard it as it has gone bad. The flesh will also turn dark and stringy, and there may also be mold.
One thing you may find happens very often with avocados is the development of a brown tinge. If this is on the skin, there is mold, and that means the fruit has gone bad. But if only the flesh turns brown, it means that you left a cut avocado exposed to the air for too long.
You can squeeze some lemon and brush some oil on the cut side of an avocado to prevent this from happening. Storing it in airtight containers will do just fine as well.
Generally, avocados only last for 3 to 4 days, so you should eat them as soon as possible.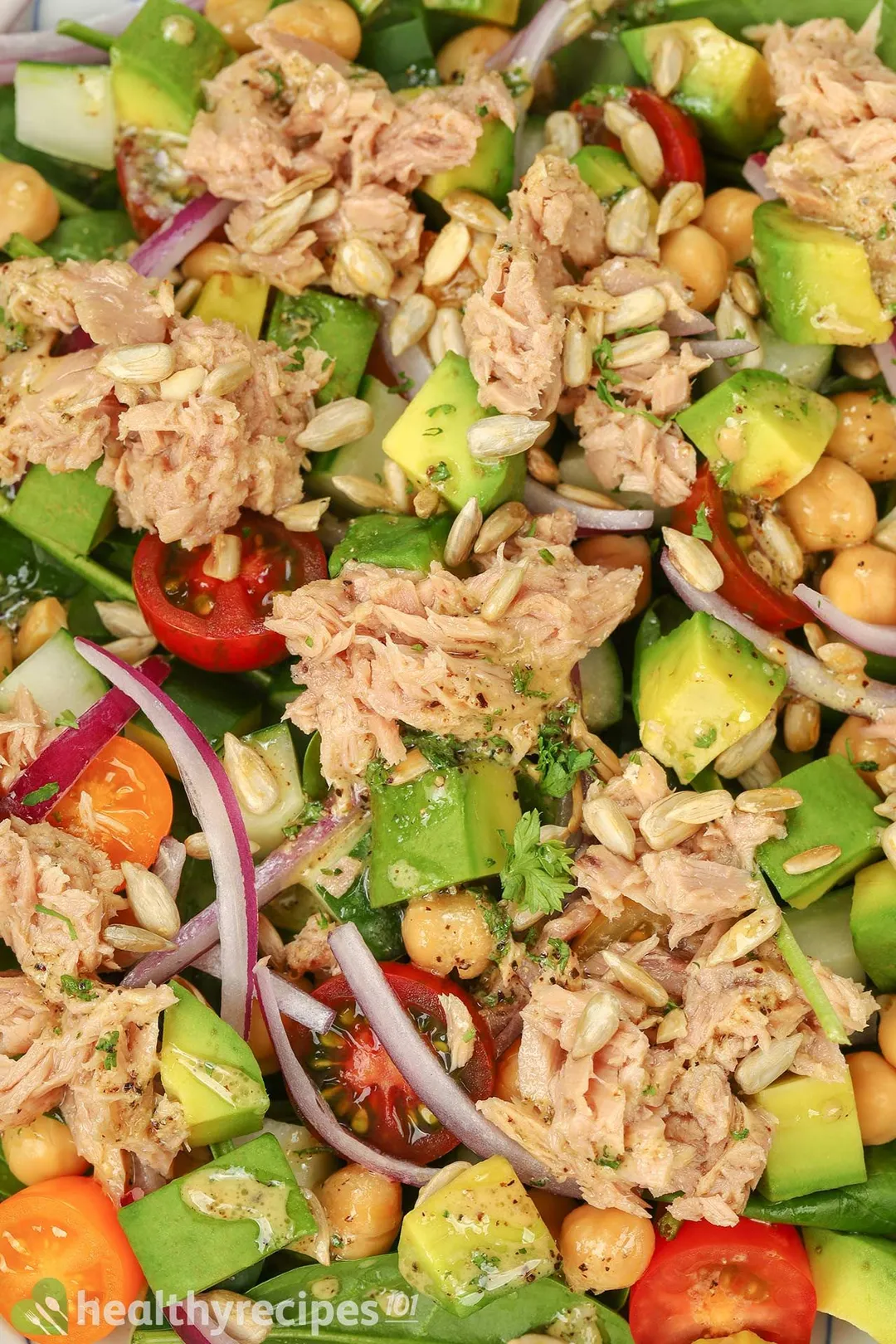 Avocado Recipes for Dinner
These avocado recipes for dinner will show you a variety of ways to incorporate a well-beloved fruit into your everyday menu.
Ingredients
Directions
Choose a recipe that you like.
Assemble all the essential ingredients.
Follow the instructions and create a delicious avocado recipe in less than 30 minutes!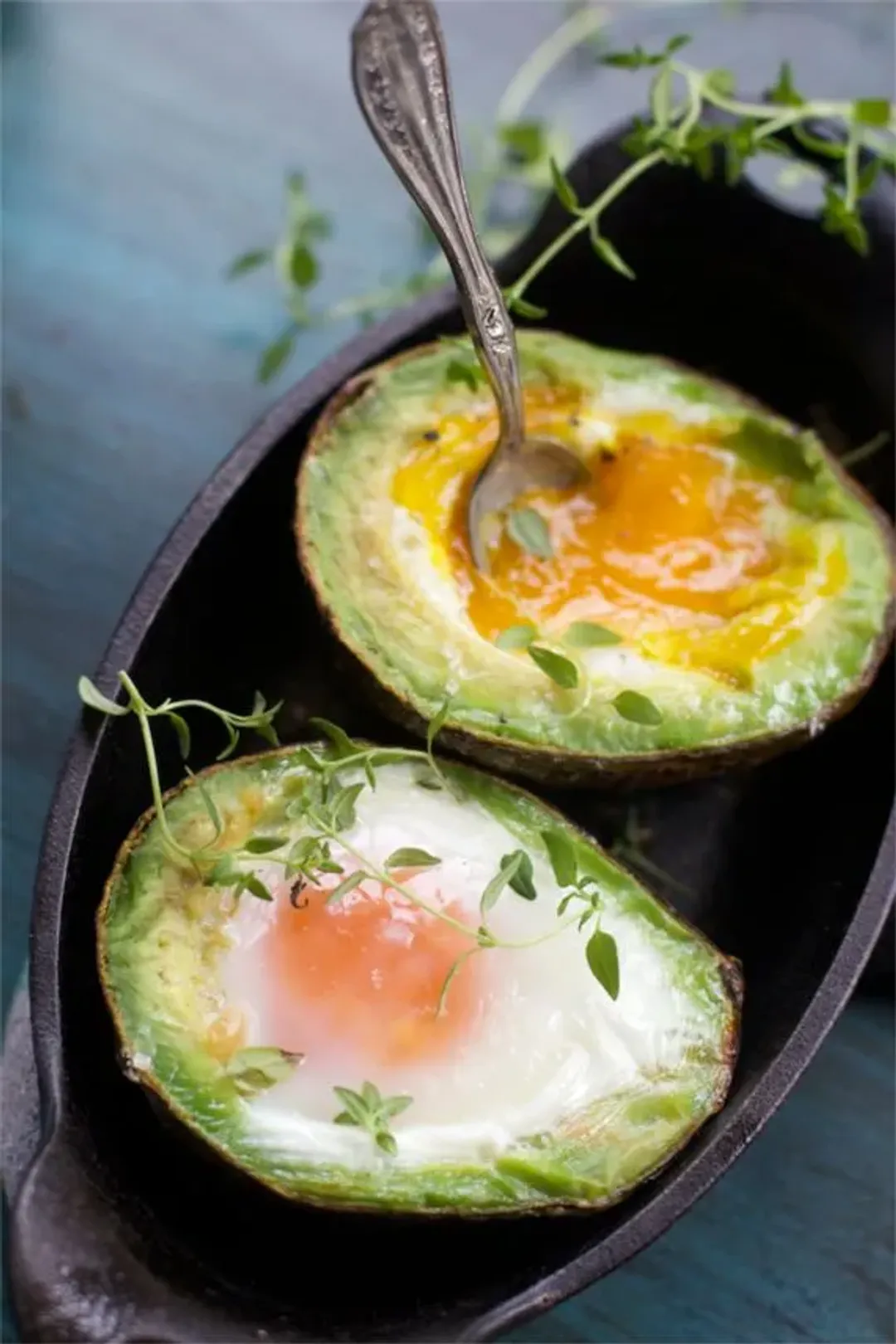 Previous Recipe
Baked Avocado Recipes
Baked Avocado Recipes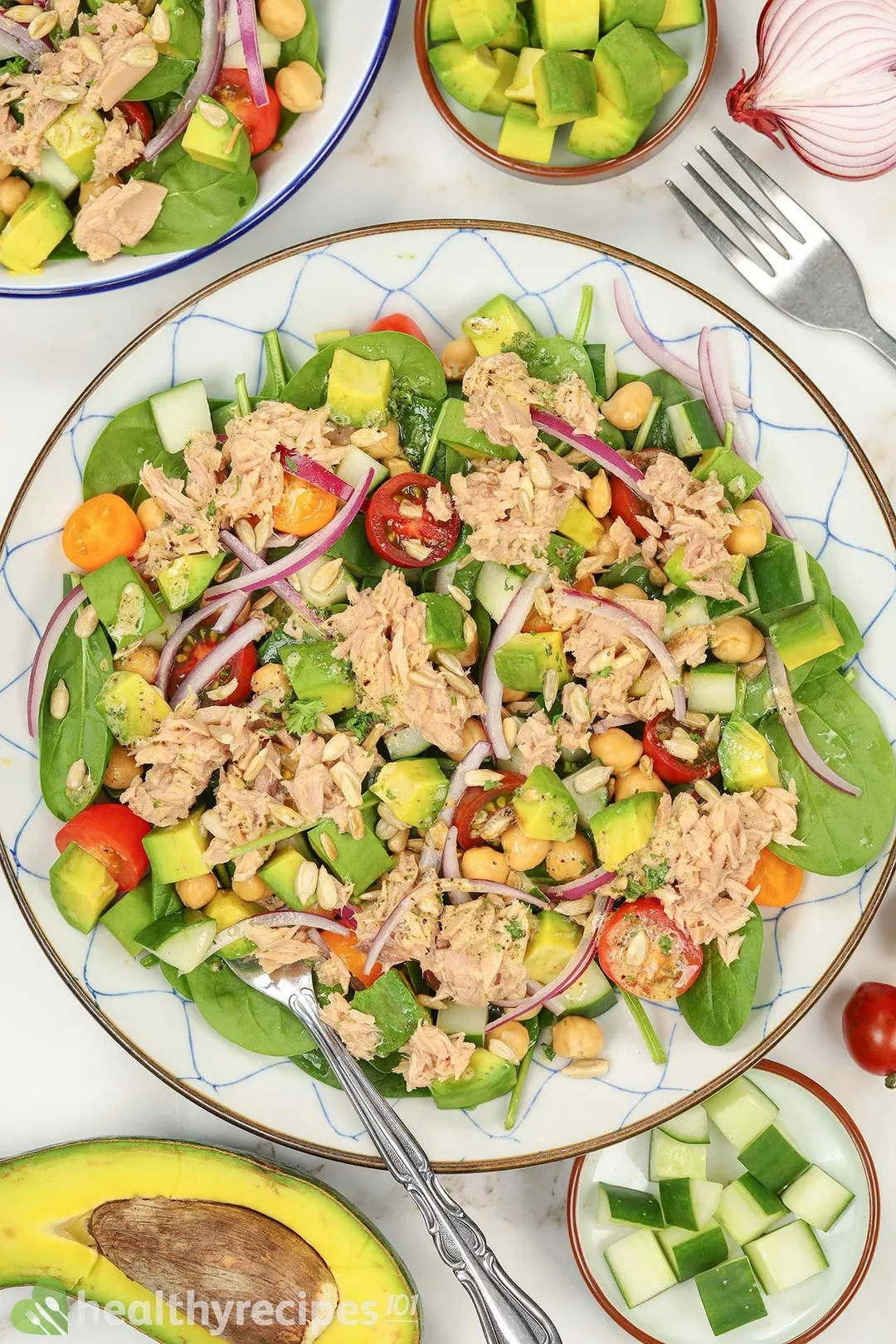 Next Recipe
Simple Avocado Recipes
Simple Avocado Recipes
Writer, Author
Luna Regina is an accomplished writer and author who dedicates her career to empowering home cooks and making cooking effortless for everyone. She is the founder of HealthyKitchen101.com and HealthyRecipes101.com, where she works with her team to develop easy, nutritious recipes and help aspiring cooks choose the right kitchen appliances.
Comments/ Reviews