When summer rolls around, there's no better way to combat the hot days than with a cold glass of smoothie. This marvelous beverage has it all—effortless preparation, minimum ingredients, and still filled with enough flavors and coolness to instantly quench your thirst.
Since smoothies are so versatile, there's no need for you to settle for the same drink over and over again. We recommend checking out these avocado smoothie recipes to explore brand-new flavors that will immediately brighten up your taste buds.
Make Yourself Something Enjoyable With These Avocado Smoothie Recipes
1. Avocado Smoothie
We're kicking things off with this simple and easy but still utterly delicious avocado smoothie recipe. It requires only five ingredients—most of which are pantry staples—and comes together in a whirl of a blender. The result is a smooth, creamy, and delicately nutty beverage that's packed with healthy fats and vitamins—a perfect, delicious choice for nourishing your body at any moment.
Go to Recipe
2. Mango Avocado Smoothie
Avocado, mango, and spinach come together to create a delectable drink that's packed with both flavors and nutrients. It's nutty and mildly sweet with a subtle tropical undertone and if you pay close attention, a few refreshing grassy notes. With fruits and veggies all blended together, this smoothie is such a fun and easy way to sneak some greens into your diet while also enjoying a fruity, spectacular treat.
Go to Recipe
3. Strawberry Avocado Smoothie
This blissful smoothie is a symphony of summer flavors, with the avocado's subtly nutty notes dancing to the tunes of the strawberry's sweet-tart melodies. It's not a commonly seen combination in smoothies, but that's what we love about it. It's just strange enough to feel brand-new but still brings that familiar fruity, cooling smoothie sensation.
Go to Recipe
4. Pear, Avocado, and Rocket Green Smoothie
Here's another fruity green smoothie that will appeal to your taste buds whether you like veggies or not. Even though rocket green (or arugula) is known to have a relatively strong, peppery taste, you can't really detect it all that much in this smoothie. The avocado's creamy, buttery sweetness and the pear's pleasant taste do an amazing job of masking any harsh vegetal edges, leaving you with a beautiful beverage that tastes like a dessert but is packed with great nutrients.
Go to Recipe
5. Beet, Berry, Basil, and Avocado Layered Smoothie
Here's another fun way to enjoy smoothies: layering two different smoothies to make one glorious, beautiful beverage. This drink's vibrant purple part is a blend of banana, blueberry, and beet while the green is made from avocado, banana, basil, spinach, and mango. The balanced amount of fruits and veggies creates a harmonious mixture of delightfully sweet and tart flavors, with the greens' subtle grassy notes occasionally peeking through.
Beyond the gorgeous flavors and eye-catching appearance, this drink is also packed with essential nutrients like fiber, vitamins, and healthy fats.
Go to Recipe
6. Avocado Banana Smoothie
Avocado and banana—a foolproof duo when it comes to smoothies. These fruits give your smoothie a velvety smooth, utterly creamy texture that melts the flavors straight onto your taste buds. Flavor-wise, it's softly sweet with delicate nutty notes—an excellent choice for those mornings when you just want something pleasant and simple but also not too bland.
Go to Recipe
7. Avocado Papaya Smoothie
Papaya is a tropical fruit that offers the most exquisite blend of flavors—delicately sweet with lingering hints of floral undertones. Paired with the avocado's nutty delights, it creates a smoothie that tastes like absolute heaven. This recipe also includes a splash of orange juice, which gives it bright, zesty notes that completely elevates the overall taste.
Go to Recipe
8. Matcha Avocado Smoothie
This velvety green elixir combines the aromatic, grassy notes of matcha with the creamy goodness of avocado, creating a harmonious fusion of flavors that will fill your senses with joy. The matcha adds a unique depth to the smoothie that when combined with coconut milk and vanilla extract's subtle sweetness, creates a drink layered with fresh and vibrant flavors.
More than just gorgeous flavors, this smoothie is also quite healthy. The main ingredients—avocado and leafy greens—are loaded with healthy fats, vitamins, and minerals. Meanwhile, matcha is renowned for its rich antioxidants and natural energy-boosting properties. The drink's sweetness is completely natural, so it's also quite low in carbs and sugar.
Go to Recipe
9. Blueberry Avocado Smoothie
Here's another berry-avocado combo that will knock your socks off. The blueberries bring a subtle sweet-tart and woody taste that melds seamlessly into the avocado's nutty notes and mild sweetness. This recipe also uses bananas for an extra dose of tropical goodness, along with some Greek yogurt to tie everything together in a tangy twist.
Go to Recipe
10. Chocolate Avocado Smoothie
Indulge in a decadent and velvety delight with our chocolate avocado smoothie. This rich, smooth drink is a heavenly blend that will satisfy your sweet tooth and nourish your body with essential nutrients (healthy fats and fiber) at the same time. 
With their buttery texture and subtle nutty undertones, avocados add a luxurious creaminess to this smoothie, making it feel like a sinful dessert. The chocolate brings the irresistible allure of a dark, rich sweetness that promises to delight with every sip. We also added some banana and honey for a touch of natural sweetness to mellow any bitter edges the chocolate may bring, so you'll end up with a thoroughly pleasant beverage to sip on at any leisurely moment.
Go to Recipe
11. Cherry Avocado Smoothie
When stone fruit season rolls around, don't forget to seize the opportunity to make this decadent, delectable smoothie. The cherry's vivid sweetness and woody, floral notes turn out to be a surprisingly perfect match for the avocado's delicate, subtle flavors. Give it a try to treat your taste buds to a summery drink that bursts with magic and wonders.
Go to Recipe
12. Avocado Green Smoothie
A blend of pineapples, avocados, bananas, kale, spinach, seeds, honey, ginger, and milk, this smoothie is a nutrient powerhouse that nourishes your body and delights your taste buds with every sip. The tropical fruits lay a bright, sweet base that perfectly masks the leafy greens' vegetal scent, making it a lot easier and more enjoyable to drink. Meanwhile, with hints of ginger in the mix, there's a slight spice that's just enough to cut through the rich sweetness and elevate the smoothie's overall taste.
Go to Recipe
13. Avocado Spinach Smoothie
This green smoothie is a toned-down, simpler version of the one we just mentioned above. It features spinach, avocado, banana, Greek yogurt, honey, and milk, all blended into a velvety, creamy beverage that's packed with great health benefits. With a minimum prep time, it makes a splendid on-the-go drink for those busy mornings, a light snack between meals, or a post-workout treat.
Go to Recipe
14. Avocado Berry Smoothie
Berry lovers, we've got one more spectacular smoothie for you. This one combines avocado, strawberries, and blueberries with honey, milk, and Greek yogurt to make a lip-smacking drink that's impossible to turn down. It's vibrantly sweet, delightfully nutty, and bursting with summer flavors, all enhanced by the delectably creamy texture that melts right onto your taste buds. So, grab your blender, treat yourself to a glass of this fruity goodness, and feel your senses awakening with each frosty sip.
Go to Recipe
15. Vietnamese Avocado Smoothie
Also known as "sinh tố bơ", this smoothie is a street food staple in many regions of Vietnam—well-loved for its utterly creamy and smooth texture as well as rich, sweet taste. It's a simple blend of avocado, condensed milk, ice, and whole milk, but the result? Out-of-this-world amazing, and not to mention budget-friendly. If you ever want to enjoy some avocado but don't have the time or energy to whip up something more elaborate, give this drink a go!
Go to Recipe
Why You Should Give These Recipes a Try
Smoothies are as simple as they come. Just gather a few ingredients and toss them into a blender. In just around five minutes and with barely any effort, you'll have a satisfying beverage filled with delectable flavors ready to drink.
Filled With Great Nutrients
Packed with avocados as well as various fruits and vegetables, these smoothies are a great way to load yourself up with essential nutrients like fiber, vitamins, and minerals. Depending on the specific ingredients, their potential health benefits could include lowering the risk of chronic diseases, reducing inflammation, and helping to maintain a healthy weight.
Lots of Flavor Combinations to Experiment
Avocados are known and loved for their endless versatility. When using it for a smoothie, you'll undoubtedly have a long list of ingredients to pair it with. Each combination comes with its own unique spin of flavors and textures that you'll have never-ending fun testing out.
What Fruits Go Well With Avocado?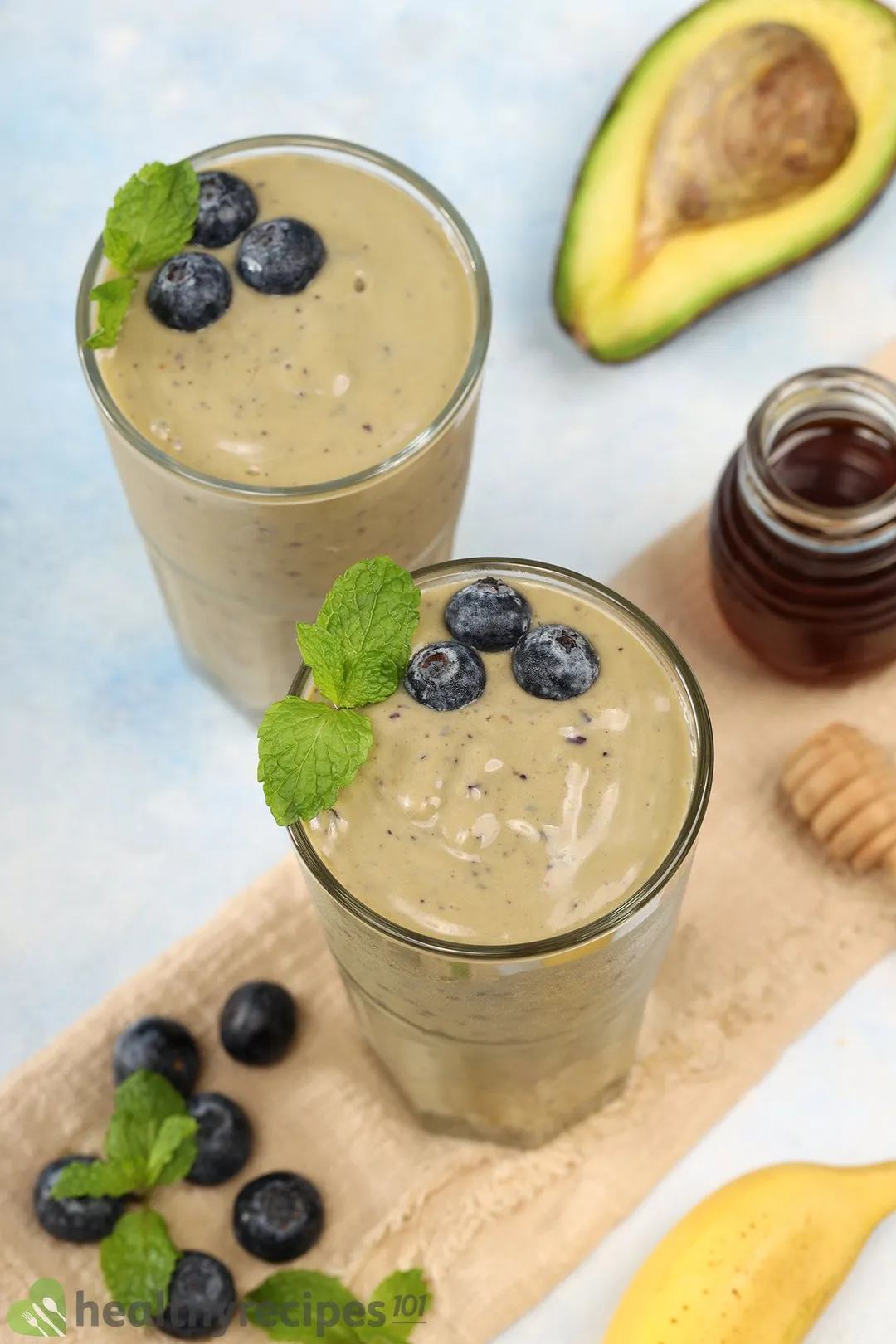 Avocado, with its magical diversity, can mesh well with a large variety of fruits. Check out some options that you can combine and play around with to create your own avocado smoothie recipes:
With their vibrant sweet-sour flavors, tropical fruits are incredible at bringing out the delicate sweetness of avocados. Since they tend to have a relatively thick texture, when paired with avocado in smoothies, they give the beverage a delectably rich and creamy consistency. Some popular and foolproof choices that you can try out are mango, banana, watermelon, pineapple, dragonfruit, etc.
Whether it's blueberries, raspberries, blackberries, strawberries, cranberries, or a mixture of everything, a berry-avocado smoothie is a beverage that never fails to impress. The berries' sweet-tart taste and faint sourness are mellowed out by the avocado's subtle sweetness, creating an elegant flavor combination that's both soothing and refreshing.
You can often find avocados and citruses like lime, grapefruit, and orange together in salads and toasts, but they also work just as great in smoothies. These fruits' zesty brightness is the perfect match for the avocados' nutty undertones. The contrasting flavor notes balance each other out perfectly, seamlessly blend into one another, and create a smoothie with both vibrancy and subtlety.
Tips for Making
Making smoothies is as simple as blending the ingredients together, but doing so with the right techniques will give you a much better beverage. Here are a few simple tips and tricks to try out:
For a smoothie with a delectably thick and creamy consistency, go for frozen fruit instead of fresh fruit. This is a great way to achieve the desired frothy texture without having to use too much ice, which could dilute the fruits' naturally vibrant taste.
Don't Add Too Much Liquid
We recommend only adding a small amount of milk and any other liquid you may use. Too much might thin out your smoothie texture and take away its signature luscious consistency, leaving you with an almost soup-like beverage.
Since blending is the main point of smoothies, it's important to have a good blender to guarantee that the job's done right. Having a good blender will ensure that the flavors melt seamlessly into one another and give you that signature creamy thick consistency.
Layer the Ingredients Correctly
Adding the ingredients in the correct order will allow them to blend more seamlessly and avoid creating lumps in your smoothies. Start with the liquid ingredients at the bottom to create a "vortex" that will pull the remaining ingredients together. Then, add any powdered ingredients that you may have, followed by fruits, veggies, and leafy greens.
If you have anything creamy, like butter, yogurt, or silken tofu, then add them after the chunks of veggies and fruits have gone in. Finally, top the mixture off with hard things like frozen fruit, nuts, and ice.
Don't Forget a Flavor Booster
This could be a common aromatic like ginger or turmeric, a fresh squeeze of some citrusy fruit, or a condiment like vanilla extract, cacao powder, or coconut oil. It will add a subtle layer of flavor that instantly enhances the overall taste of your smoothie and makes it uniquely interesting.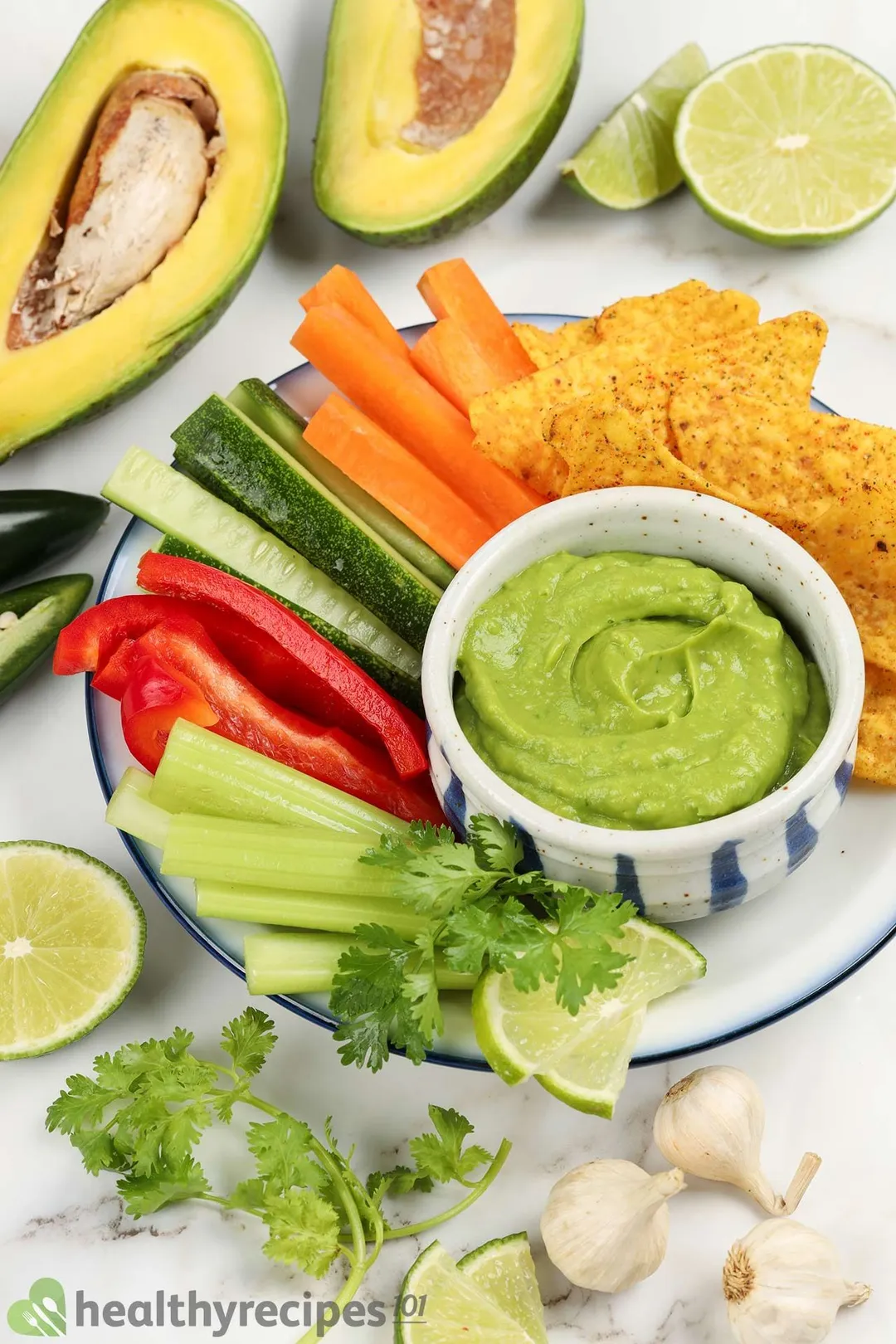 Previous Recipe
Avocado Dip Recipes
Avocado Dip Recipes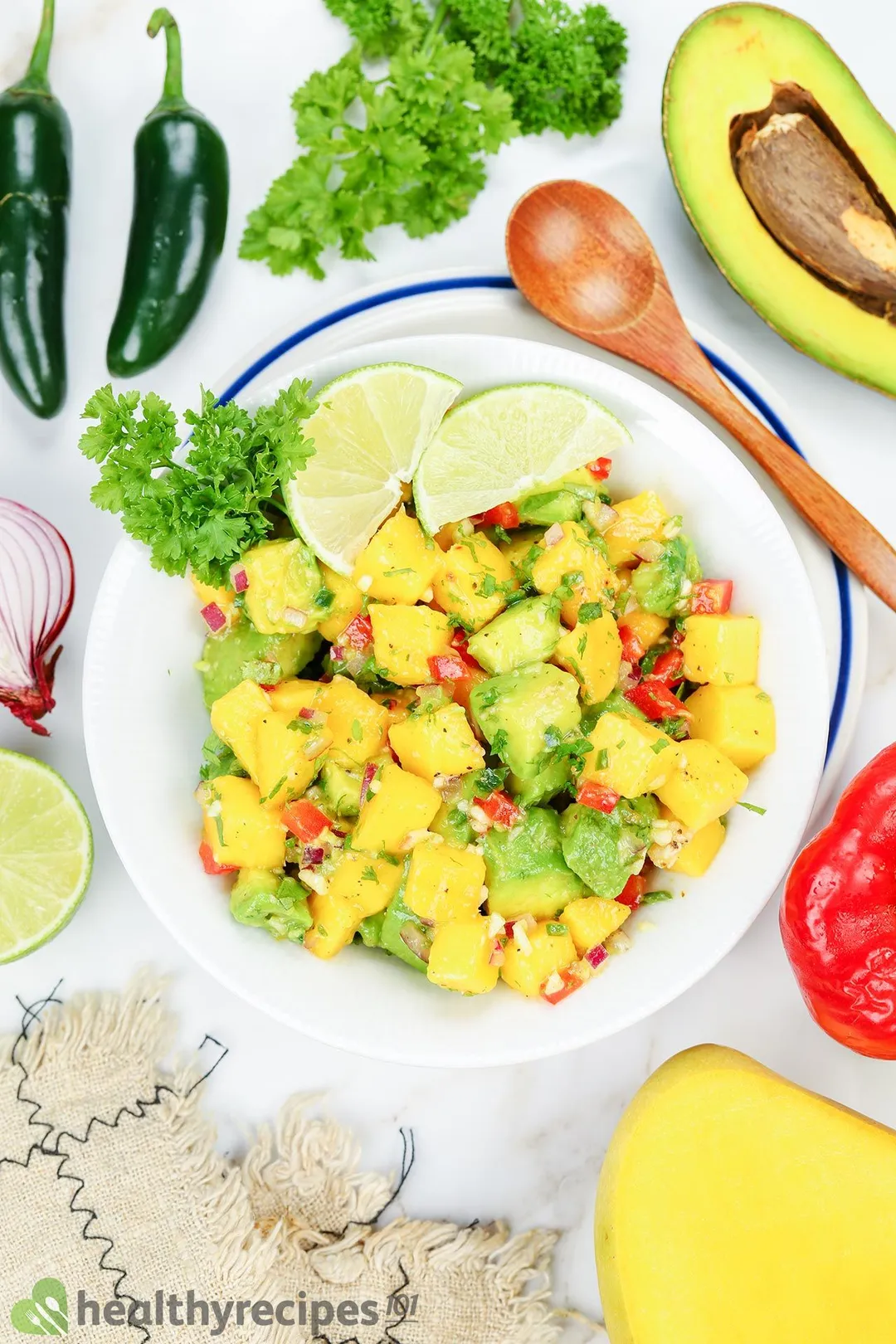 Next Recipe
Easy Avocado Recipes
Easy Avocado Recipes
Writer, Author
Luna Regina is an accomplished writer and author who dedicates her career to empowering home cooks and making cooking effortless for everyone. She is the founder of HealthyKitchen101.com and HealthyRecipes101.com, where she works with her team to develop easy, nutritious recipes and help aspiring cooks choose the right kitchen appliances.
Comments/ Reviews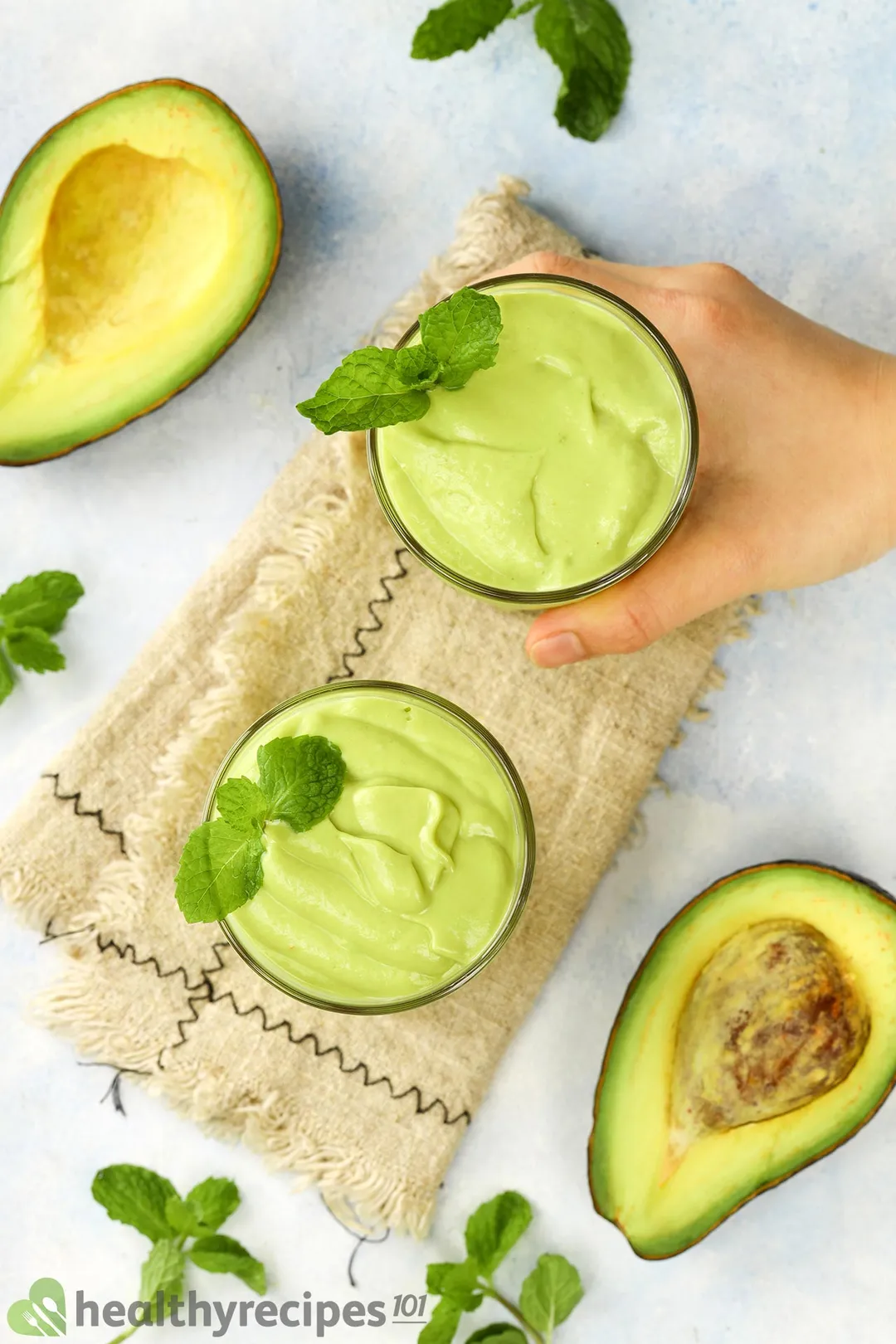 Simply delicious! Love these recipes.