With its delicately sweet taste and heavenly smooth texture, avocado is an ingredient that can be transformed in multiple ways. Whatever the dish is, you can always count on avocados to make it better.
The best part is, they don't always have to be overly complicated to be delicious. For all the simple avocado dishes that will have you hooked from the very first bite, check out our list of easy avocado recipes.
What Does Avocado Taste Like?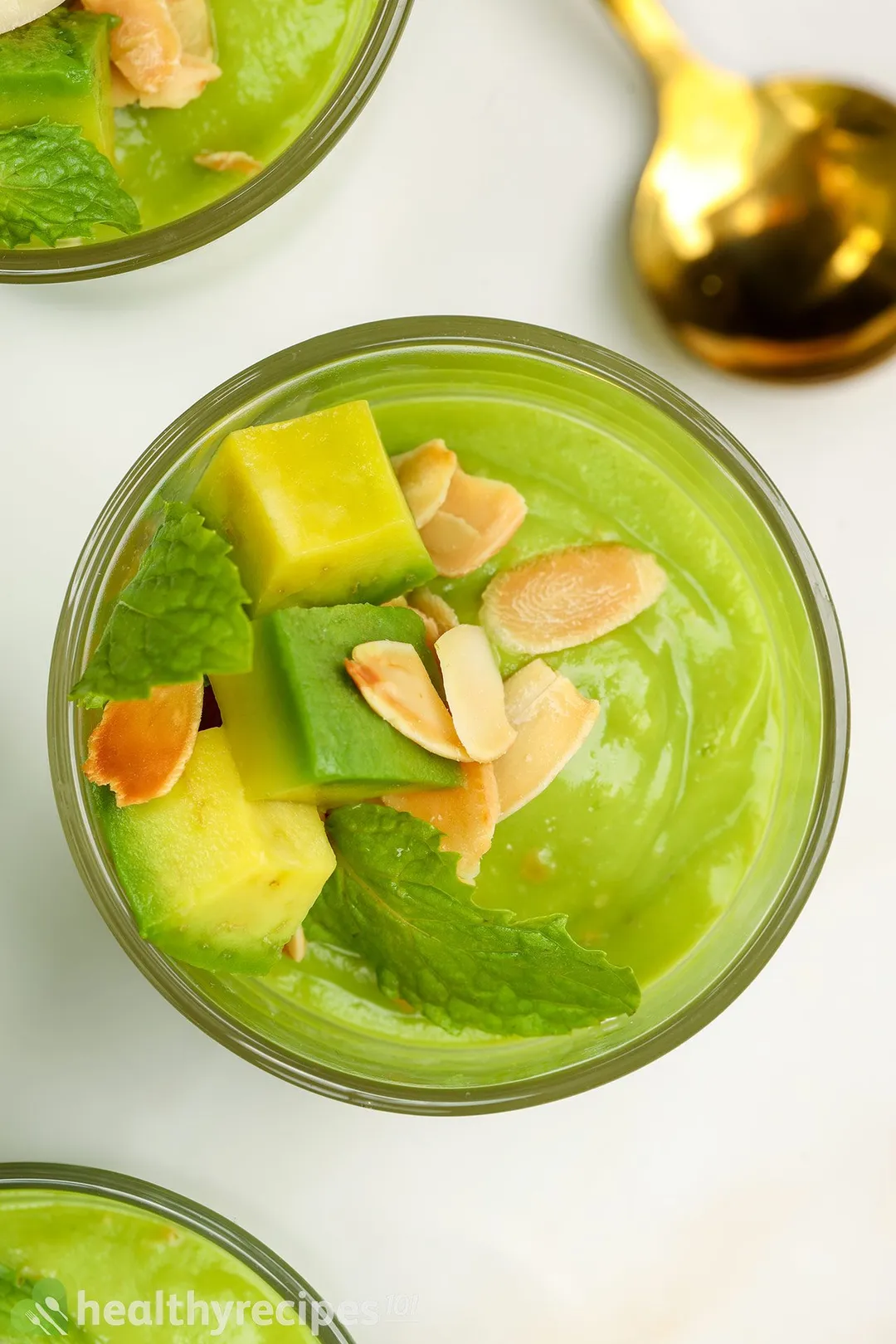 Flavor-wise, the avocado is quite delicate. It has a mild sweetness that's accompanied by a nutty and buttery undertone. Depending on the ripeness and the recipe, you may also detect an earthy hint as you enjoy the fruit.
In terms of texture, this fruit is delectably creamy and smooth. It's quite soft, but also carries some structure. This is one of the main reasons it's used in a wide variety of dishes since you can easily scoop it out, blend it, mash it, or simply slice it.
Have Some Fun With These Easy Avocado Recipes
Versatile, flavorful, healthy, and easy to work with, it's not hard to understand why avocados are so widely loved. If you're ever in need of a quick dish that still offers excellent flavors and an abundance of nutrients, don't forget to take a look at our easy avocado recipes list for ideas and inspiration.
What Goes Well With Avocado?
The avocado's subtle flavors make it a perfect match for a lot of different foods. We've categorized a few important ones for you to get creative with your recipes:
Avocados can go with a wide range of fruits, especially ones with a vibrant sweetness like mango, pineapple, kiwi, strawberries, persimmon, etc. In certain recipes, they also pair marvelously with citrus varieties like grapefruit, pomelo, lime, and lemon.
With their nutty undertone, avocados can be a great match for leafy greens with an earthy flair like spinach, kale, and arugula. Fresh produce with a mildly fresh and sweet taste like cucumbers, tomatoes, bell peppers, radishes, etc. would also work quite nicely in avocado-based recipes.
A small sprinkle of nuts like peanuts, pistachios, almonds, hazelnuts, and many more will give your avocado dishes a subtle yet significant flavor boost. Their crunchiness also marvelously contrasts with the fruit's creamy texture, bringing delight to every bite.
As for legumes, many like to serve chickpeas, black beans, or red beans over a creamy bed of avocado dips, or simply mix them into salads and other savory mains.
The avocados' delicate taste allows them to be paired with almost any kind of protein. You can use them in recipes featuring chicken, seafood, beef, turkey, etc. to add a touch of sweetness that will highlight the meat's savory flavors.
For dairy, there's a wide range of cheese that would mix seamlessly with avocados, creating a sweetly tangy combination. Popular varieties like feta cheese, blue cheese, mozzarella, cheddar, and goat cheese are a few to choose from. Other dairy products like heavy cream, sour cream, and Greek yogurt would also make excellent additions to dips and smoothies.
Quick and Easy Ways to Eat Avocados
As mentioned above, there's a very long list of dishes that avocados would make a great fit for. Here are a few quick and easy ones that you can make without a fuss:
A creamy dish of smashed avocados should take you no more than 10 minutes together, yet it holds endless potential for so many different recipes. You can spread it on toast then throw on a few extra toppings for an effortless light meal, serve it alongside some crunchy chips or veggies as a dip, or use it in place of regular sauces in meat recipes for a different twist. 
Not to mention, you don't always have to simply stick to the same ingredient combination. With how versatile avocados are, the possibilities are endless, so don't be afraid to get creative.
If you find eating veggies to be too much of a chore, slide a few cubes of avocado in your salads. It's one the quickest and easiest ways to fill yourself up with all the necessary nutrients that this fruit and other veggies have to offer. The fruit's creamy texture and subtly sweet taste will smooth out any unpleasant undertone from the other veggies, making the eating experience a lot more exciting. 
The avocados' buttery smooth texture will give you luscious smoothies and frosty ice creams in an instant, sometimes without even needing additional dairy products. You can also bake this magical fruit into a cake or a pie, or blend it with chocolate to make barks, fudges, or mousse. The possibilities are endless!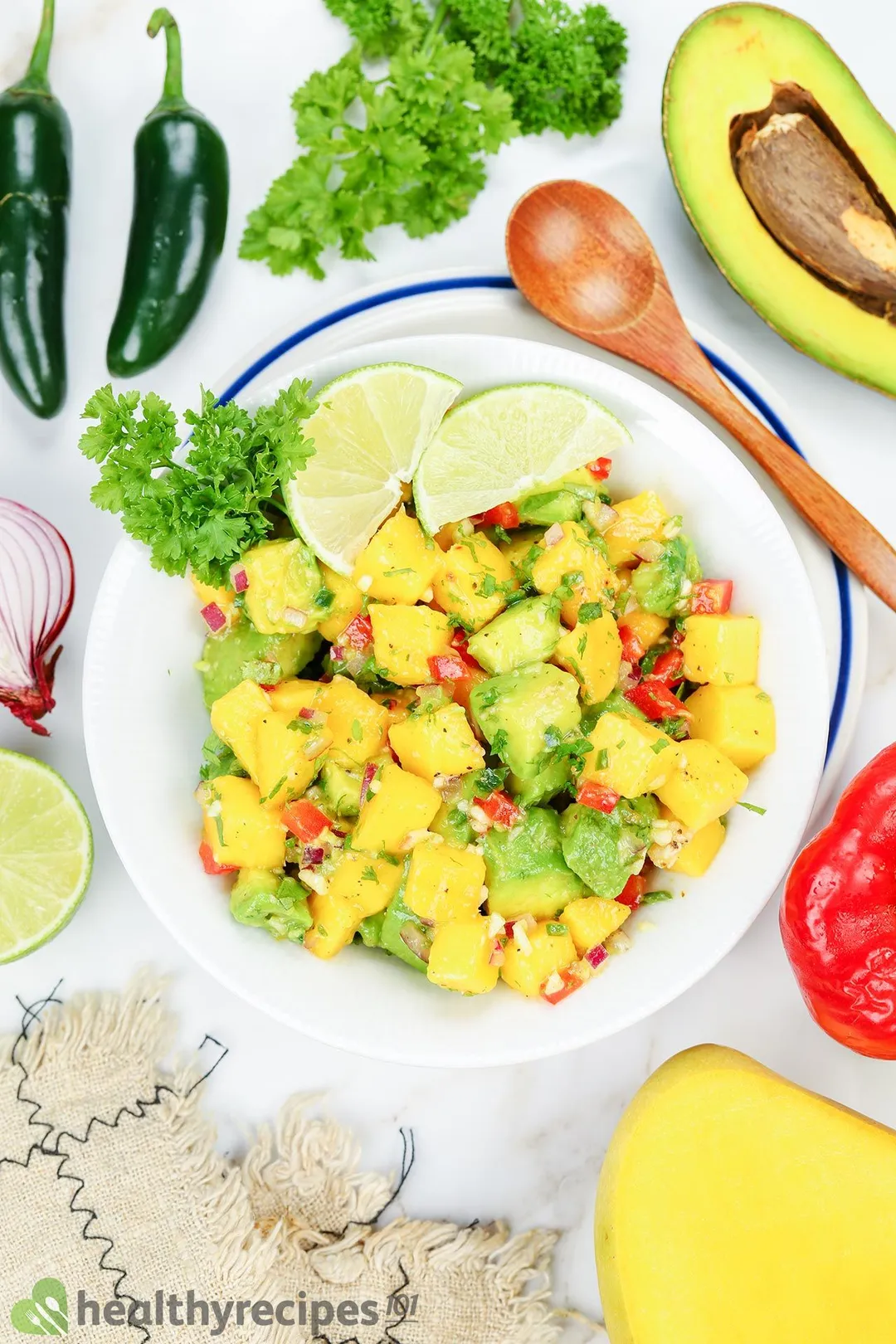 Easy Avocado Recipes
Need a simple dish that's still filled with flavors and nutrients? Check out these easy avocado recipes to create a scrumptious meal for very little effort.
Ingredients
Directions
Choose a recipe that you like.
Assemble all the essential ingredients.
Follow the instructions and create an easy avocado recipe in less than 25 minutes!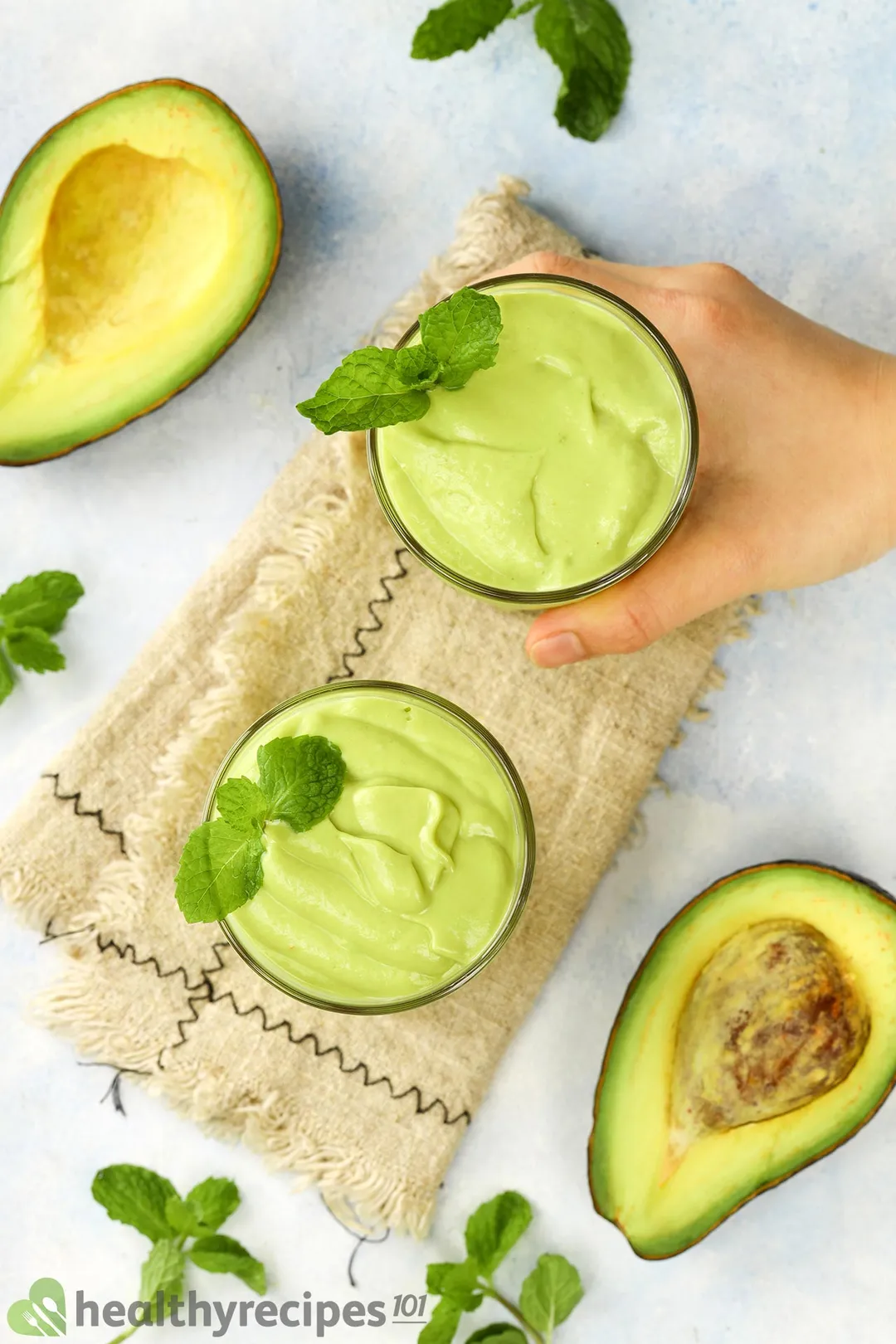 Previous Recipe
Avocado Smoothie Recipes
Avocado Smoothie Recipes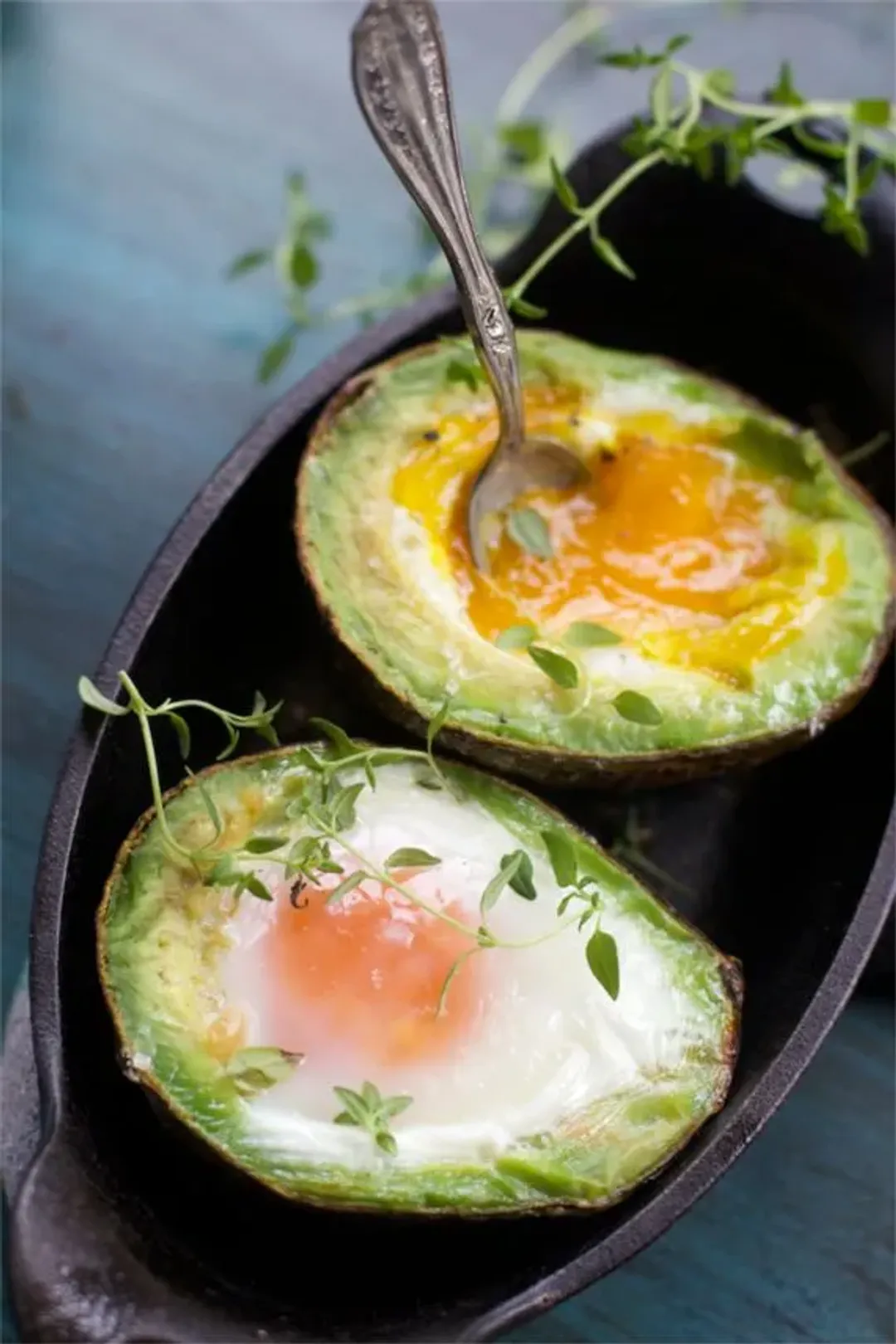 Next Recipe
Baked Avocado Recipes
Baked Avocado Recipes
Writer, Author
Luna Regina is an accomplished writer and author who dedicates her career to empowering home cooks and making cooking effortless for everyone. She is the founder of HealthyKitchen101.com and HealthyRecipes101.com, where she works with her team to develop easy, nutritious recipes and help aspiring cooks choose the right kitchen appliances.
Comments/ Reviews