Whether you're trying to add more greens to your daily diet or simply looking for new takes on your favorite salad, you've come to the right place. 
Our list of avocado salad recipes will take you by surprise with a wealth of easy and tasty salads.
Are you ready to spruce up your eating routine?
Reasons to Love Avocado Salad Recipes
Whether for breakfast, lunch, dinner, or snacktime, everyone loves a good salad, and so do we. However, there is something special about an avocado salad that makes it stand out from the rest; it's our all-time favorite.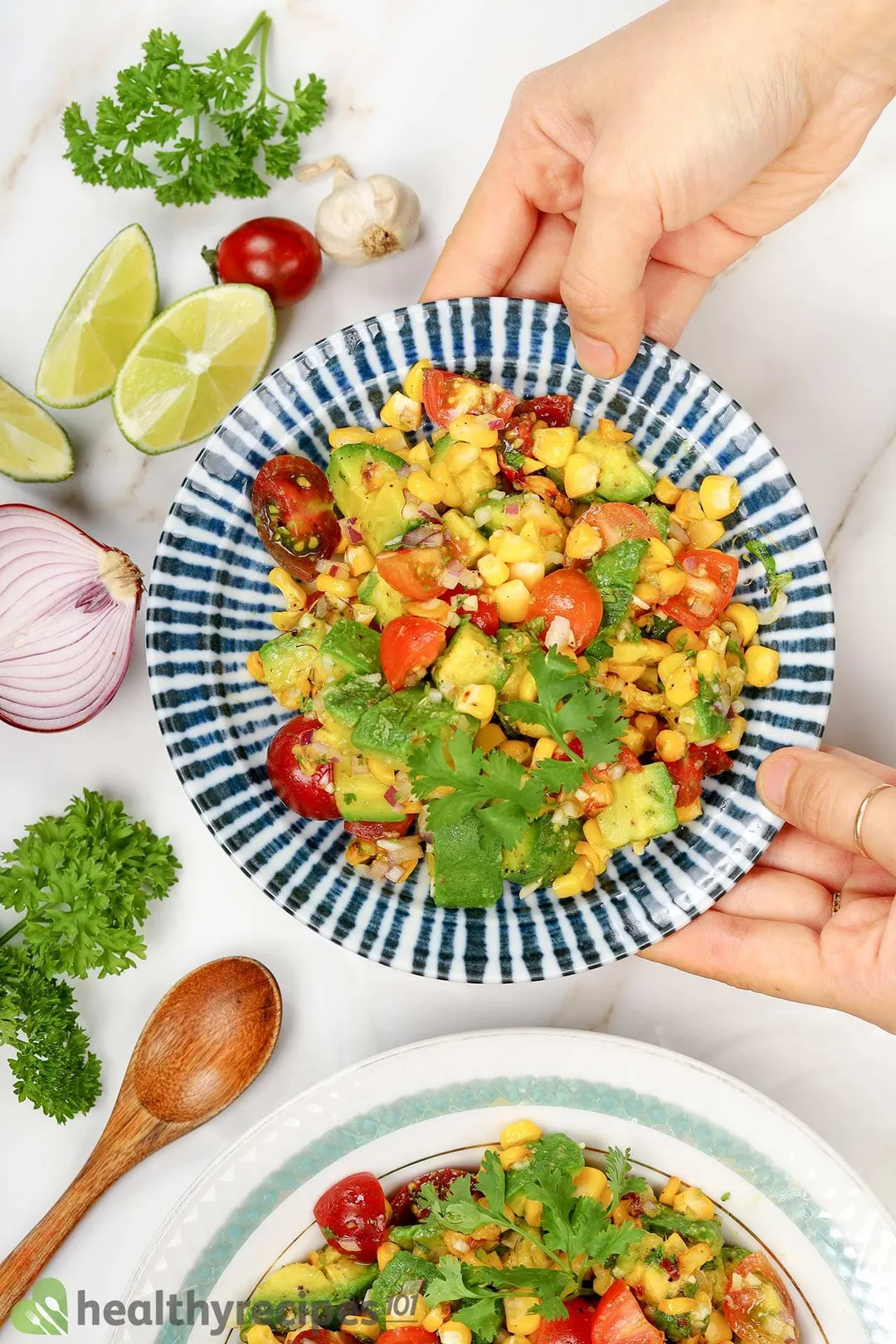 Read on to discover the reasons behind our love for avocado salad recipes.
They're healthy to eat: Featuring a mix of fresh greens, nuts, and seeds, salad per se is a well-rounded and nutritious meal. However, with avocado as an add-in, you will have extra natural goodness—vitamins, minerals, dietary fiber, and healthy fats.
They're easy to make: Salads are more about prepping and pairing the fresh ingredients rather than showcasing the cooking skills. Thus, you don't have to be a well-seasoned home cook to master them. 
They're customizable: There isn't a strict rule for the salad toppings, leaving much room for your creativity. You can swap out the greens, add more cheese, dried fruit, nuts, and herbs, or even omit some to create your specialty—anything that floats your boat. 
They're stress-free and fuss-free: Unlike preparing baked or stewed dishes, which may leave behind a messy kitchen, making a salad won't. Most utensils used for salad-making are dishwasher-safe, so you can always count on the trusty dishwasher for cleaning.
Best Avocado Salad Recipes
Dive into our list of top-notch avocado salad recipes, and you won't regret it.
How to Prepare Avocado for Salad
When it comes to salad-making, prepping is a deal-maker. But before we start, it is crucial to ensure your avocado is perfectly ripe.
How to Tell If An Avocado Is Ripe
Observe the color of the skin: Check the color of the outer skin. If it is dark green to purplish-black, the avocado is ready-to-eat.
Do a touch test: The surface of ripe avocados should be a little bumpy rather than smooth. When gently squeezed, ripe avocados should feel soft but not mushy. 
How to Peel and De-pit Avocado
Slice the avocado in half lengthwise.
Separate the two halves by rotating and twisting them in opposite directions.
Use a metal spoon to scoop out the pit.
 Peel away the skin with your hand
Ways to Cut Avocado for Salad
Cut into slices: Place the prepared avocado flat-side down on a cutting board. Cut it lengthwise into 1/4 - 1/2 thick slices.
Cut into cubes: When cubing the avocado, we find it easier to keep its skin on. Use a sharpened knife to make lengthwise and crosswise cuts into the flesh without piercing the skin. Carefully scoop out the cubes with a spoon.
Cut into rings: Halve the fresh avocado crosswise instead of lengthwise. De-pit, peel away the skin, then slice the avocado halves crosswise into rings.
Popular Dressings for Avocado Salad
Lemon vinaigrette dressing: The classic combination of citrus juice, olive oil, vinegar, honey, salt, and pepper creates a perfect balance of sharpness, tanginess, and sweetness. Its simplicity also allows you to enjoy the freshness of the vegetables to the fullest.
Ranch dressing: This condiment, usually made of mayonnaise, whole milk, Greek yogurt, lemon juice, freshly-chopped herbs, salt, and pepper, is an American signature dressing. Since we cannot get enough of avocado, we created our healthier-than-store-bought version—avocado ranch dressing.
Balsamic dressing: The complexity of balsamic vinegar adds greater depth and gives this condiment a tart and fruity aftertaste.
Honey mustard dressing: A sweet-tangy honey mustard dressing will be perfect for avocado and tropical fruit salad.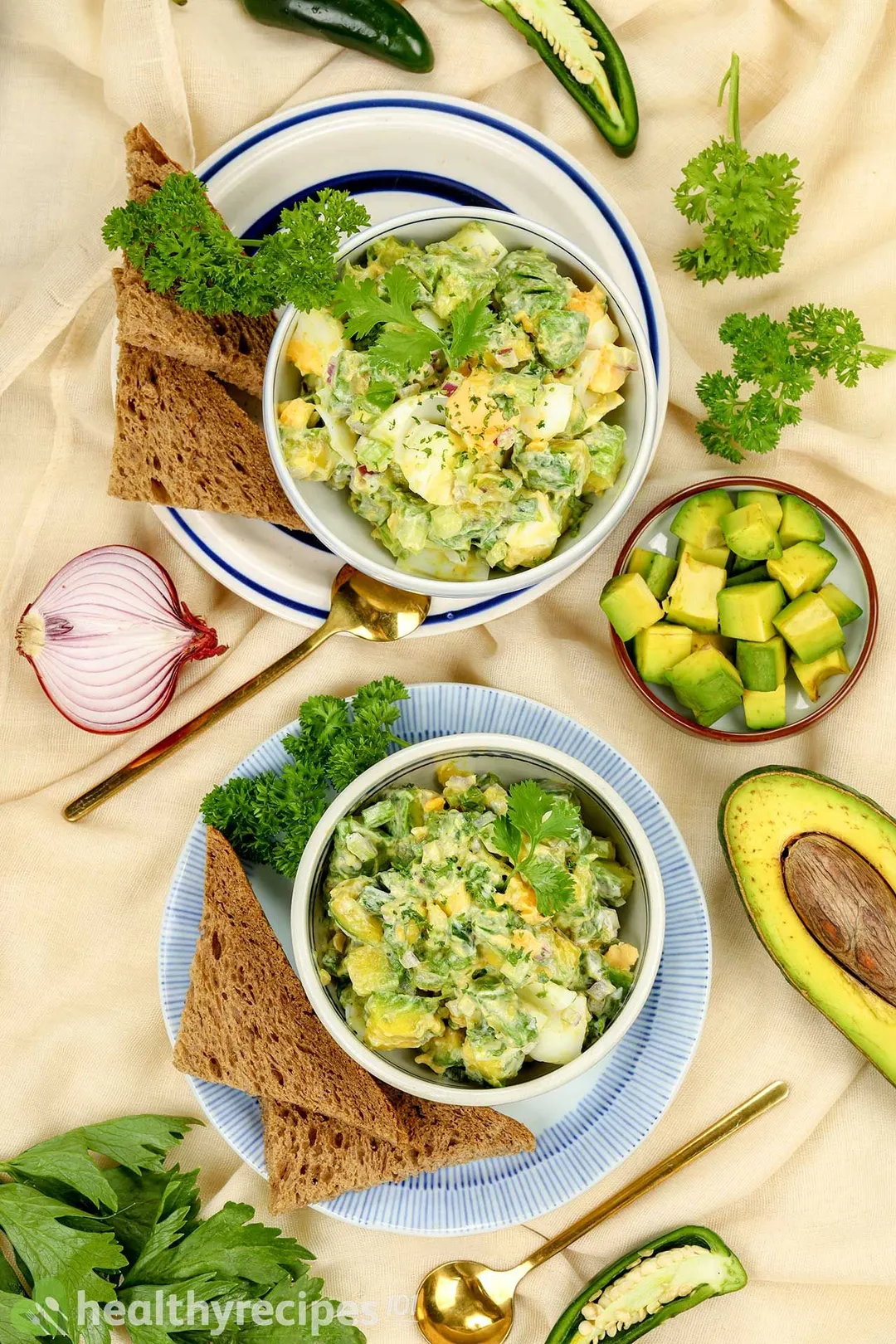 Avocado Salad Recipes
Our collection of avocado salad recipes will allow you to get creative and have more fun eating greens.
Ingredients
Directions
Choose a recipe that you like.
Assemble all the essential ingredients.
Follow the instructions and create a delicious avocado salad recipe in less than 20 minutes!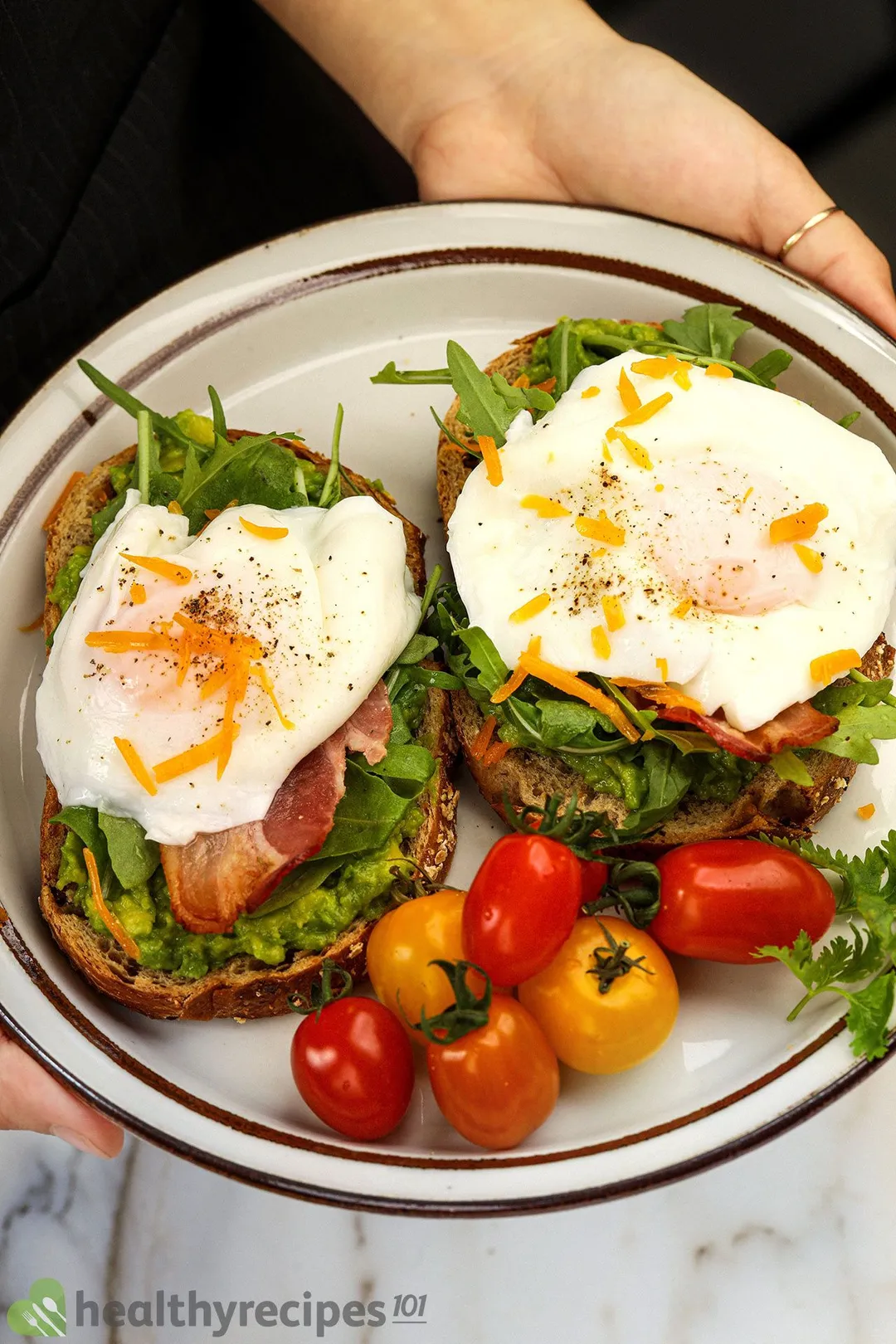 Previous Recipe
Avocado And Egg Recipes
Avocado And Egg Recipes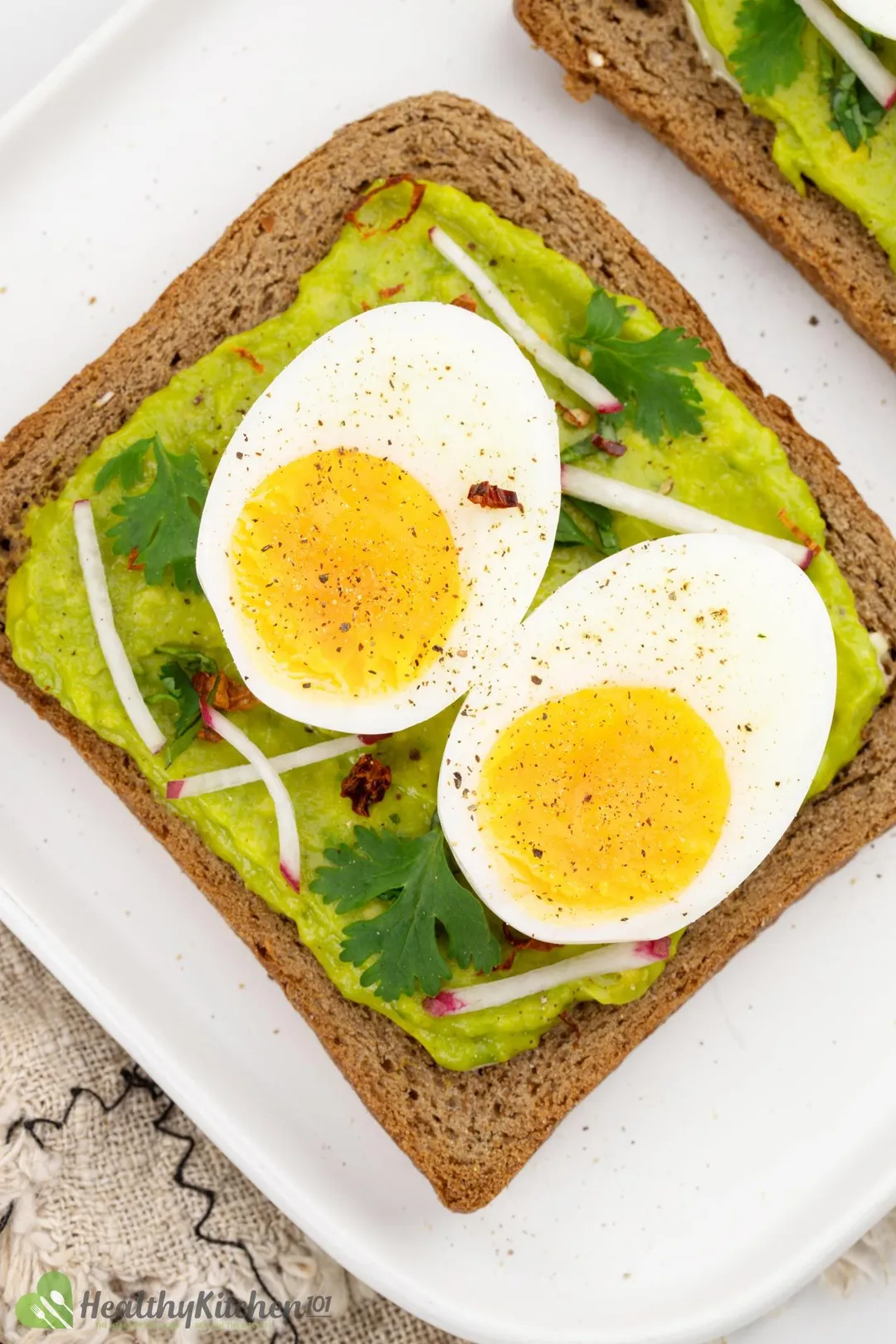 Next Recipe
Avocado Sandwich Recipes
Avocado Sandwich Recipes
Writer, Author
Luna Regina is an accomplished writer and author who dedicates her career to empowering home cooks and making cooking effortless for everyone. She is the founder of HealthyKitchen101.com and HealthyRecipes101.com, where she works with her team to develop easy, nutritious recipes and help aspiring cooks choose the right kitchen appliances.
Comments/ Reviews