This sweet potatoes casserole recipe starts with creamy sweet potatoes puree and some simple ingredients like eggs, milk, butter, and nuts. The filling is sweetened with brown sugar, then covered with crunchy nuts and featured by soft marshmallows.
This classic and addictive combination makes the dish one of our best Thanksgiving treats and a splendid dessert for National Toasted Marshmallow Day (August 30).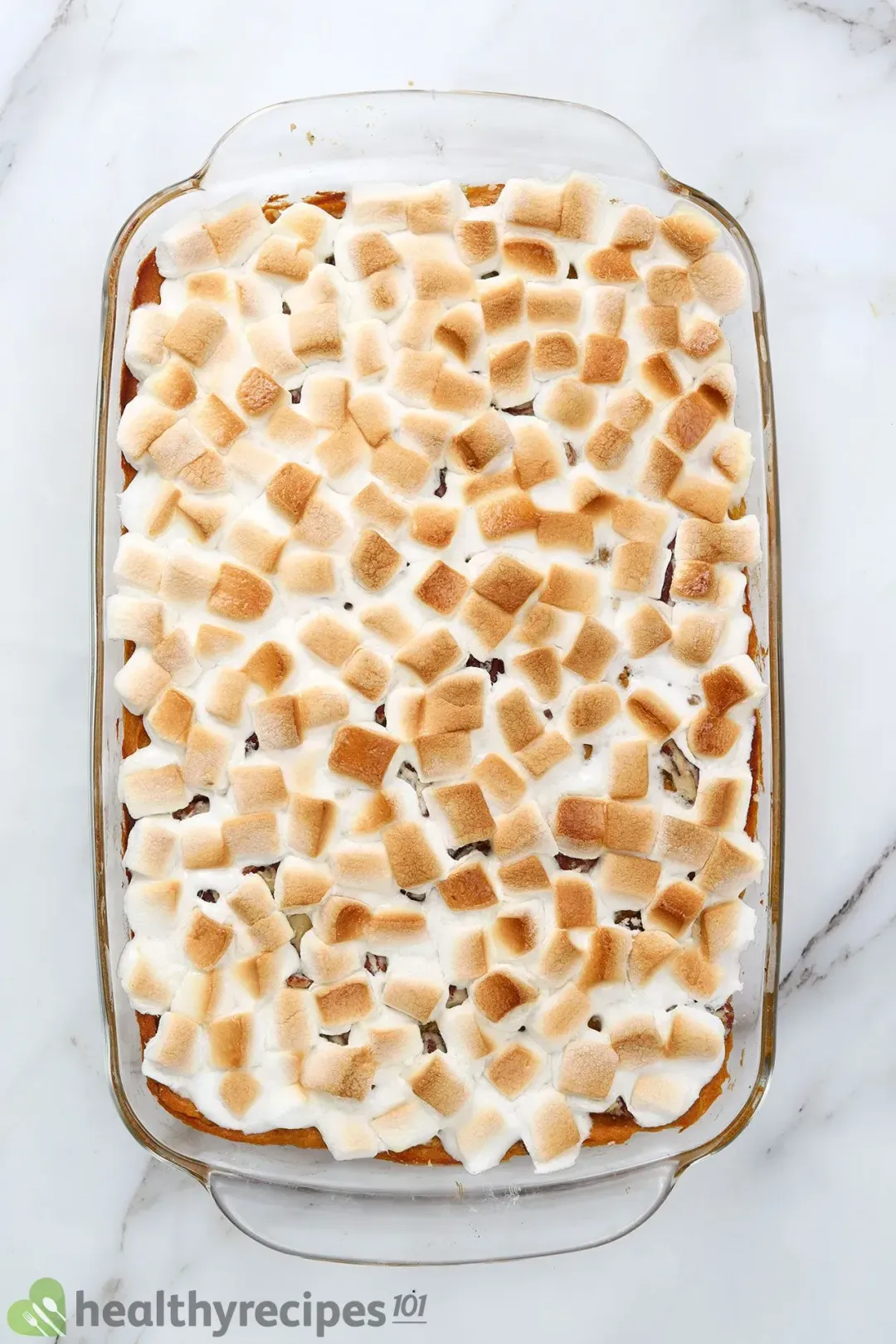 Types of Sweet Potatoes
Just like many other plants, sweet potatoes have several varieties. Sweet potatoes generally come in two types: dry-fleshed and moist-fleshed.
The dry-fleshed variety has a tan skin and light flesh, almost a tan or yellow color. The flesh is similar to a traditional baked potato and separates into 'shards' or sections after baking.
Moist-fleshed sweet potatoes have a darker red skin and a deep rich orange inside. It is these types of sweet potato which are most commonly found in the supermarket and which make the best dish. These sweet potatoes are a dessert in a shell, waiting to be baked and devoured as-is!
1. Yams vs Sweet Potatoes
Yes, yams and sweet potatoes are different! It is common to mix them up and this is mainly the result of different names in different regions. 
Sweet potatoes are much sweeter than yams, which are more dry, starchy and neutral flavored, like white potatoes. While both are equally nutritious, the term "yam" refers to a root that is native to Africa or Asia. Their outer skin is dark, bark-like, whilst their flesh is either white or purple in color. Interestingly, most sweet potatoes in the USA are grown in North Carolina. While true sweet potatoes grow in lots of different shades, they are easily recognisable by their tapered ends. 
2. Canned Sweet Potatoes
Canned sweet potatoes will work just fine for this recipe and can save you time. Always choose canned varieties with no additives and no added sugar or syrup. Sweet potatoes are sweet enough on their own, and additives can burn and ruin the natural flavors of this dish.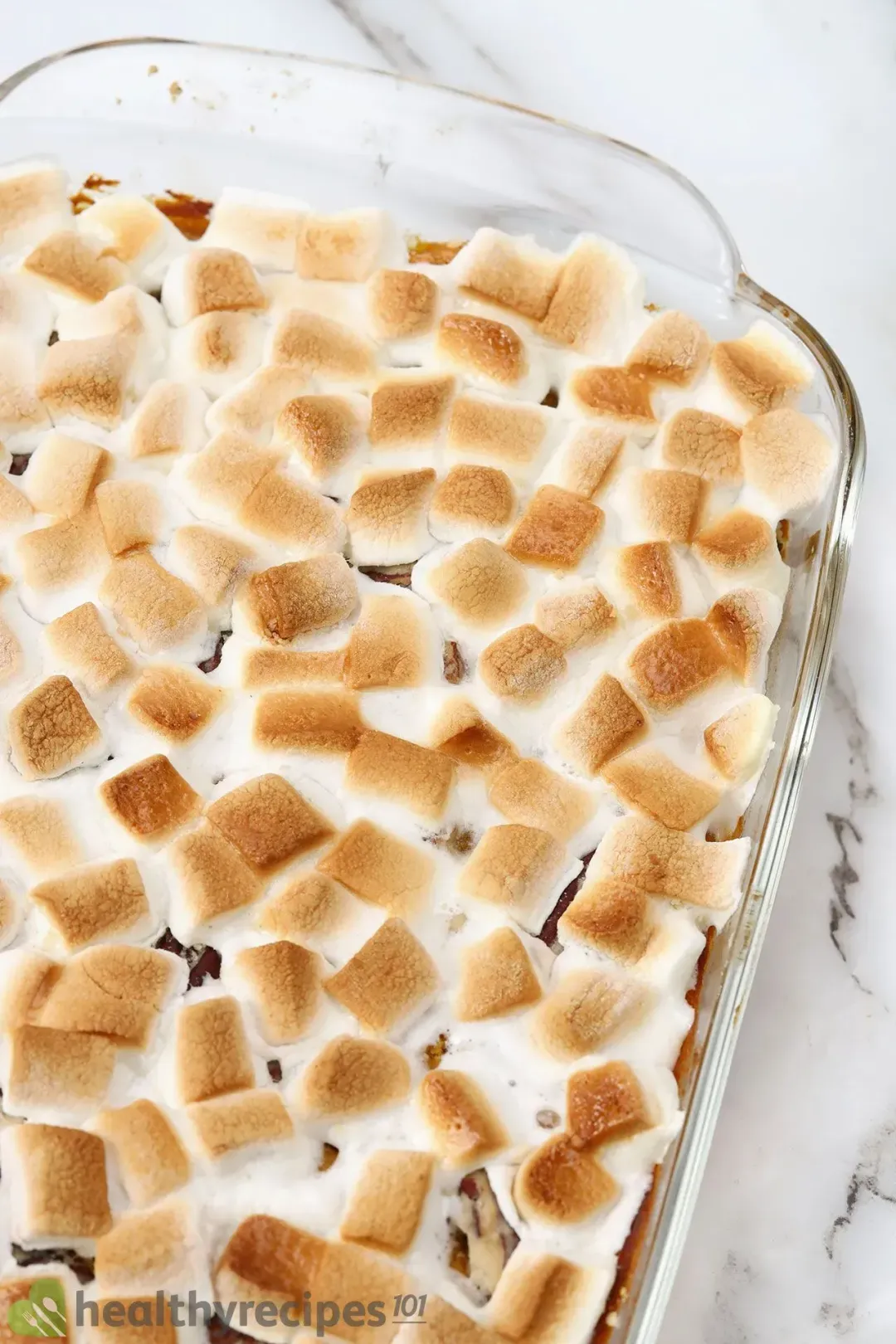 Are Sweet Potatoes Casserole Healthy?
Sweet potatoes actually belong to the morning glory family while white potatoes are a member of the nightshade family. Sweet potatoes are lower in calories and are higher in beta-carotene, an antioxidant which converts to vitamin A when consumed.
1. Fiber
Sweet potatoes are a good source of fiber; one medium sweet potato can provide about 3 grams of fiber. Which is great news if you want to lower the risk of type 2 diabetes, weight gain or cardiovascular disease.
2. Carbohydrates
A small raw sweet potato has about 22 grams of carbohydrates. This accounts for 7 percent of the daily carbohydrates recommended for an adult.
3. Calories
There are approximately 110 calories in a whole sweet potato (130 grams). A large sweet potatois around 150 calories. 
If you want something sweet but are concerned about calories, sweet potatoes are a great addition to your diet. However, be aware that additions such as butter, nuts and brown sugar, add additional calories of their own .
4. Potassium
Sweet potatoes are a great source of potassium; one sweet potato contains 439 mg or 13 percent of the daily intake recommended for an adult.
5. Vitamins
Sweet potatoes are packed with vitamins, especially vitamin A. According to USDA, a small sweet potato has more than 100 percent of the daily recommended intake. In addition, they are also rich in vitamin B5, B6, and C. 
The bottom line is that these colorful, versatile vegetables are packed with vitamins and offer some impressive health benefits. Easy to prepare and so tasty, you can combine them in everyday dishes from salads, soups and sides.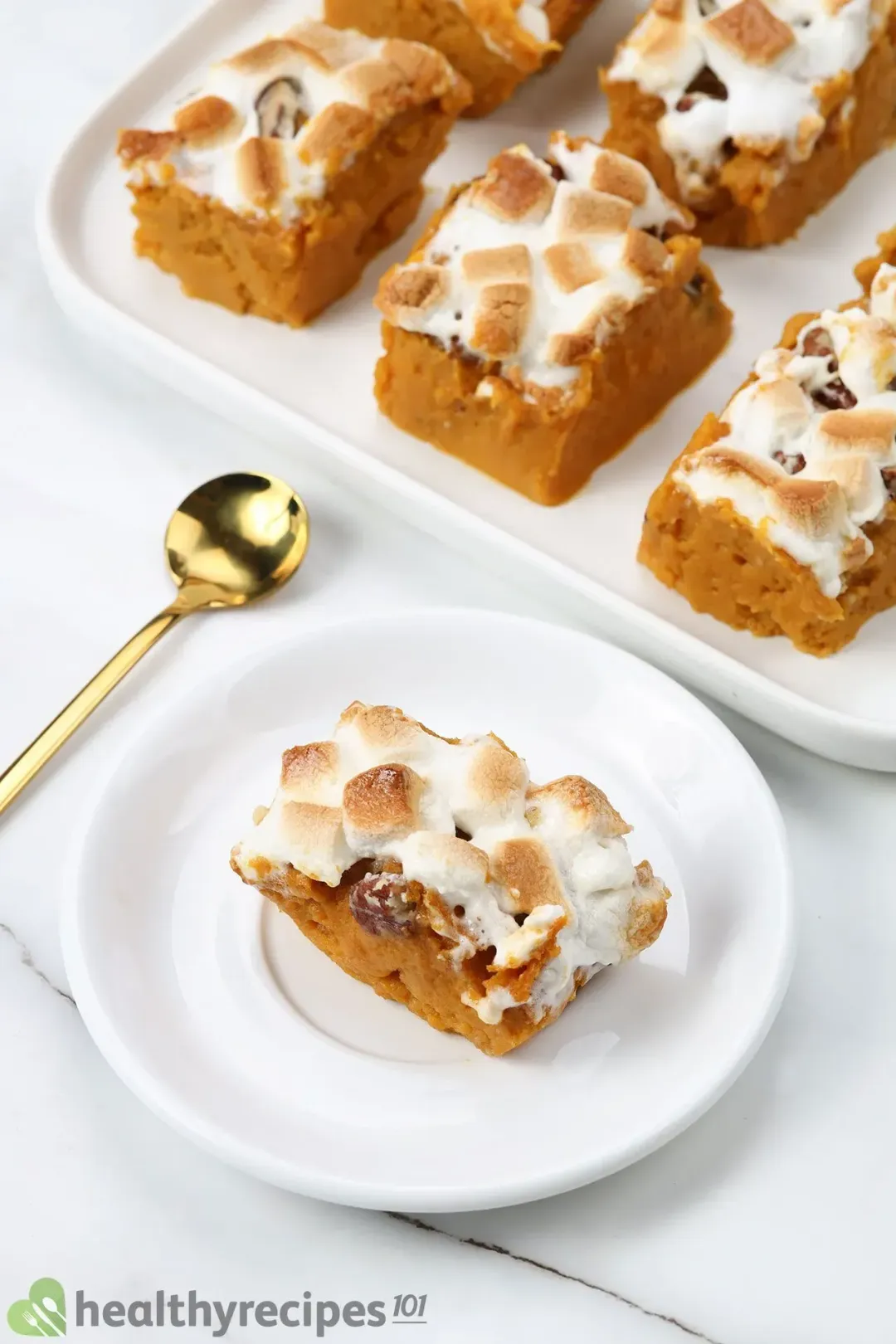 Ingredients for Sweet Potatoes Casserole
1. Marshmallows
Marshmallows are sweet, springy treats which were originally made from marshmallow roots.. Be sure to look at the sugar content and choose those with the least amount of sugar and artificial additives.
2. Pecans
While this recipe lists pecans, you can make a twist and use walnuts instead. The flavor is similar and both are crunchy and nutty, which is what we want.
3. Brown Sugar
Top this dish with crunchy brown sugar and make this recipe a classic holiday dish. It's sweet, comforting, and full of flavor. 
4. Honey and Cinnamon
Cinnamon transforms this dish into a wonderful and aromatic masterpiece! This spice is versatile and inexpensive and goes a long way.
You can also top your casserole with a creamy honey glaze which looks wonderful and tastes delicious
5. Apples
If you are trying to make this sweet potatoes recipe a little healthier, add apples! Apples are a great source of vitamins, minerals, and are full of dietary fiber.
Apples of any type, sweet or sour. They all make an interesting addition to the classic sweet potatoes casserole recipe.
6. White Sugar vs Brown Sugar
Just like yams and sweet potatoes, there is a real difference between white and brown sugar. Baked goods with brown sugar have a more caramel texture and a darker color. White sugar adds sweetness with no change to texture or color.
Measuring white sugar and brown sugar is a very different process. To measure white sugar, just pour it in the measuring cup. Because of its stickiness, brown sugar must be packed into the measuring cup, compact and with no air bubbles.
Brown sugar's stickiness is due to the high molasses content; white sugar contains no molasses. It is the molasses which makes biscuits, brownies and cookies sweetened with brown sugar a chewier, softer texture.
So, if you want your dessert to be a sweet gift from heaven, use brown sugar! Not only is it a sweetener, it makes chewier baked goods more satisfying.
For more delicious recipes, check out our healthy casserole roundup or delicious dessert recipes.
How Long Do Cooked Sweet Potatoes Last?
Once cooked, sweet potatoes can last for a few hours at room temperature. If you keep them in an airtight container and place them in the refrigerator, they can keep for 3-5 days.
Can You Freeze Cooked Sweet Potatoes?
Yes, you can freeze cooked sweet potatoes. Freezing sweet potatoes is not tricky but it requires more care.
First thing is not to freeze them right after baking. You need to wait until they cool to room temperature. Then put them in plastic wrap or a freezer bag and store up to 6 months.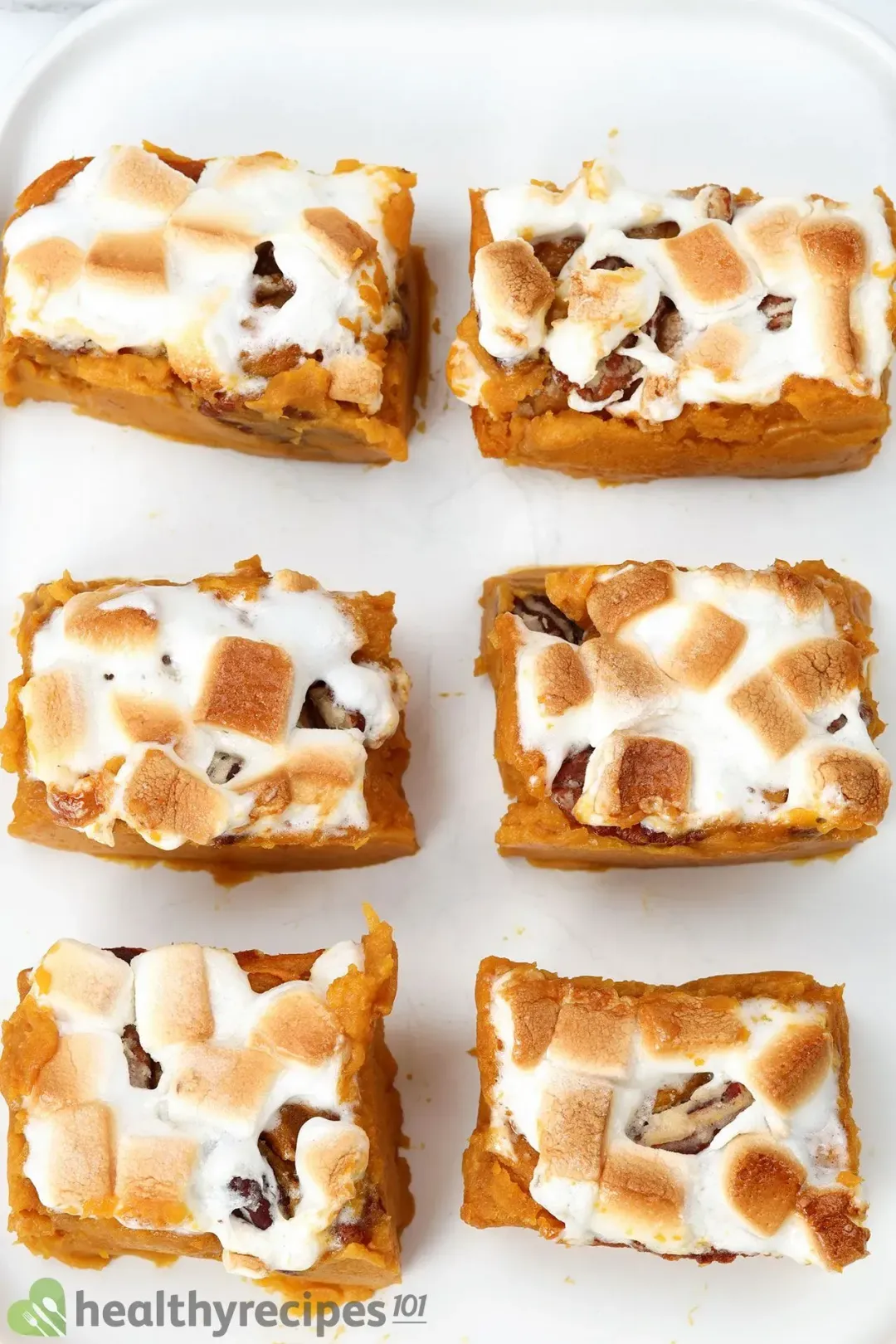 As you can see, sweet potatoes are a wonderful vegetable! Sweet, nutritious and versatile, sweet potatoes are a great addition to any diet. Try this sweet potatoes recipe or sweet potatoes gnocchi at your next special occasion.
Looking for Other Great Desserts? Check These Out
Sweet Potato Casserole
Our sweet potatoes casserole recipe is easy to make, making it a great recipe if you are new to baking or just getting started.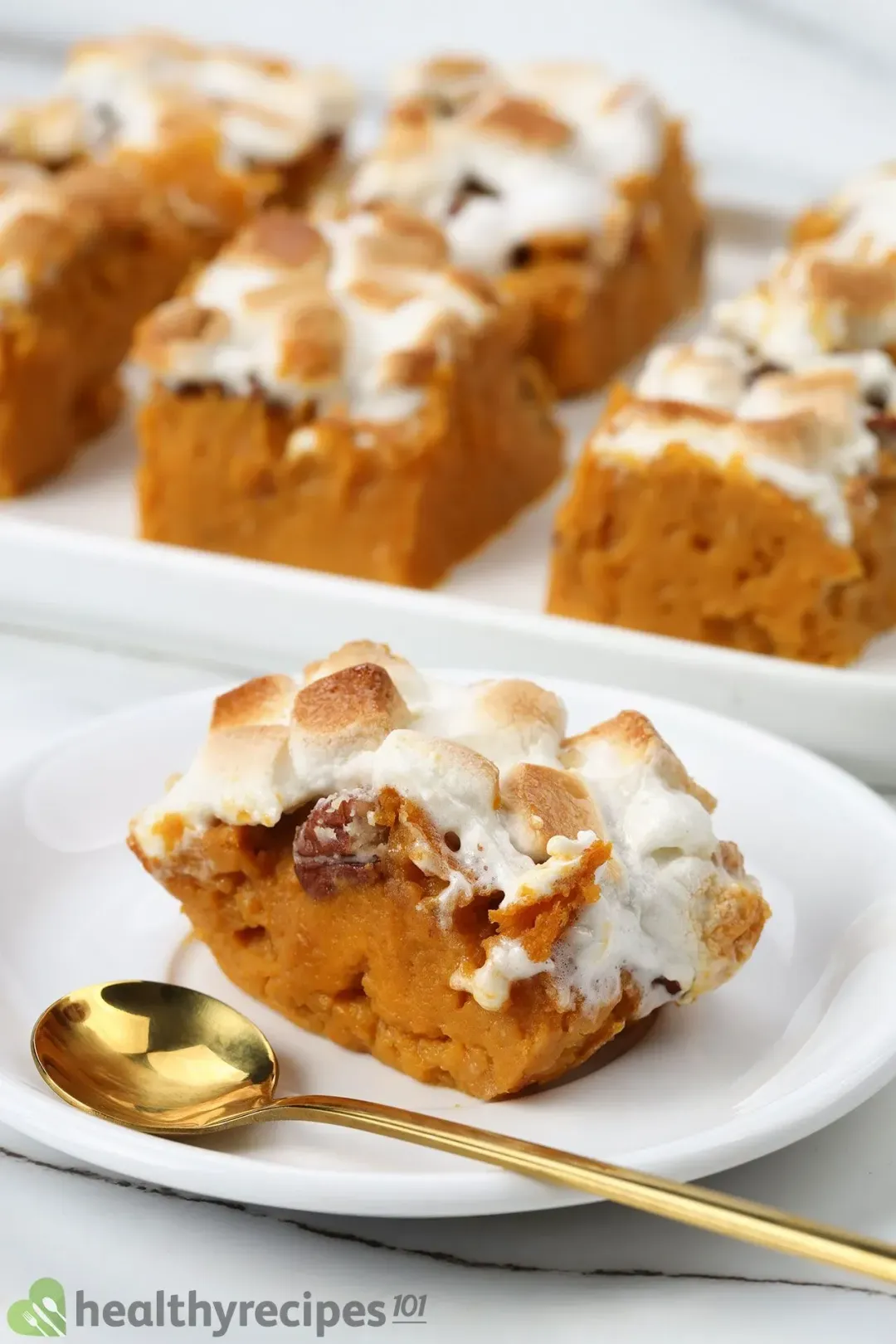 cook TIME

35 mins

prep TIME

20 mins

total TIME

55 mins
COURSE

Dessert

CUISINE

American

SERVINGS

CALORIES

186 kcal
INGREDIENTS
2 1/2 lb

sweet potato puree

1/4 cup

unsalted butter

(at room temperature)

1 1/2 tsp

unsalted butter cubes

(cold)
INSTRUCTIONS
1
Preheat the oven to 350°F.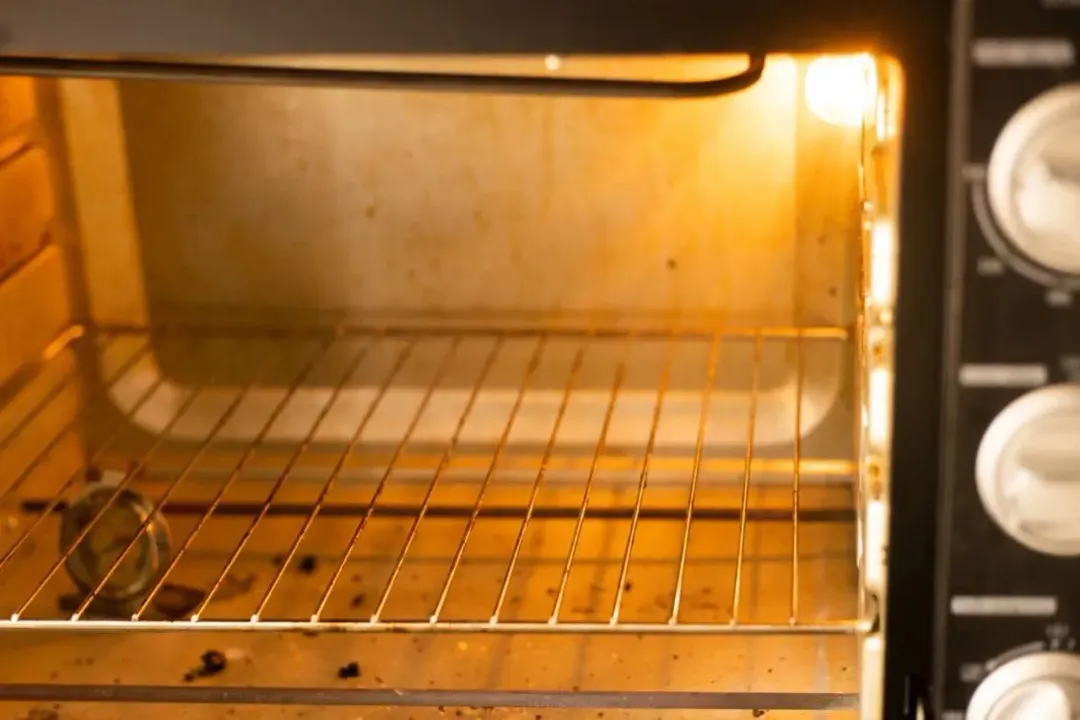 2
In a large bowl, add 2 1/2 lb sweet potato puree. Next add the 1/4 cup milk, 1/4 cup softened unsalted butter, 1/2 tsp cinnamon, 2 eggs, 1/4 cup of the brown sugar, 1/4 cup granulated sugar, 1/4 tsp vanilla, and 1/2 tsp salt. Mix well.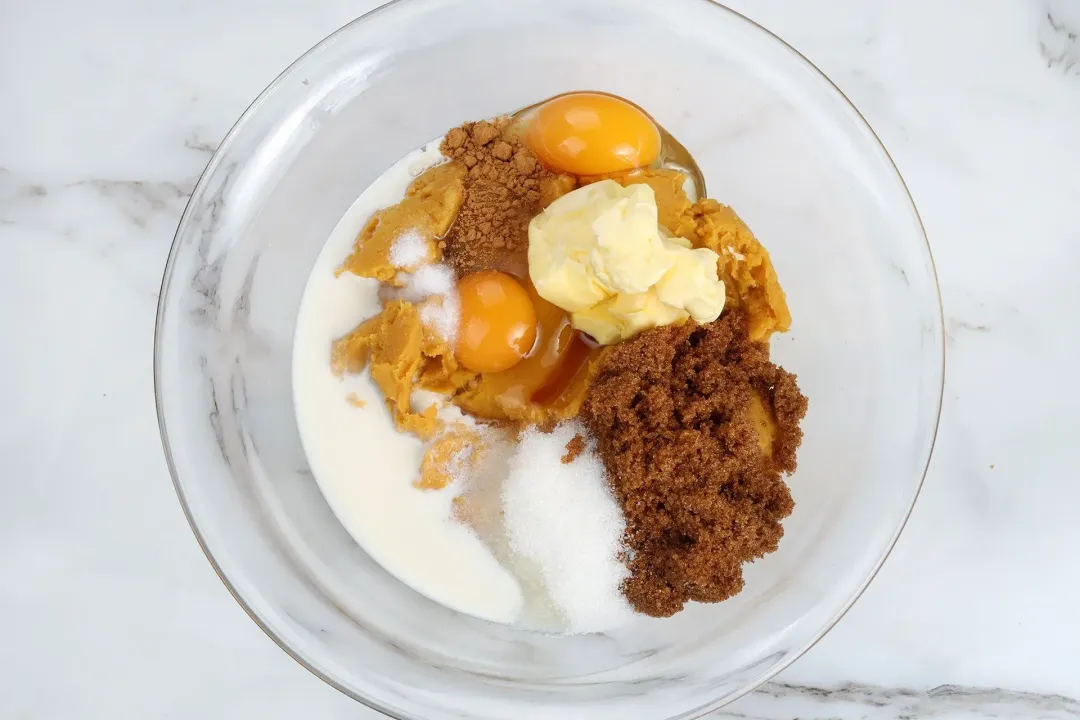 3
Pour mixture in a casserole or baking dish; spread into an even layer.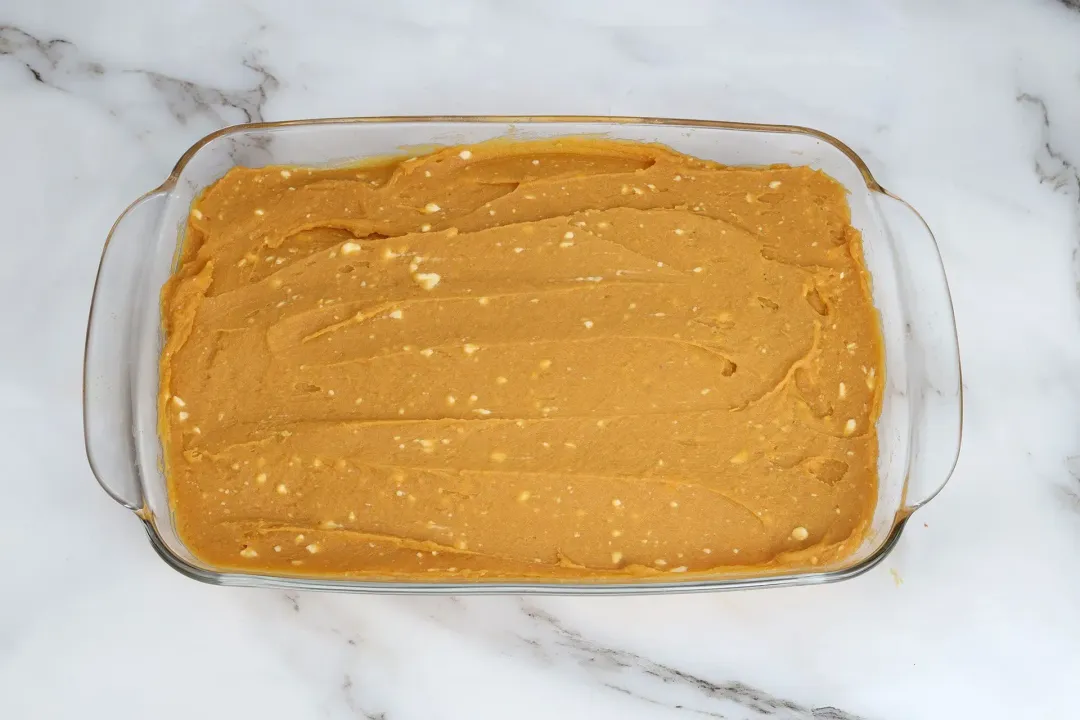 4
Place 2 tbsp flour, 1 1/2 tsp cold butter, the remaining brown sugar (1/4 cup), and 1/2 cup pecans into a bowl. Use a fork to stir ingredients together well.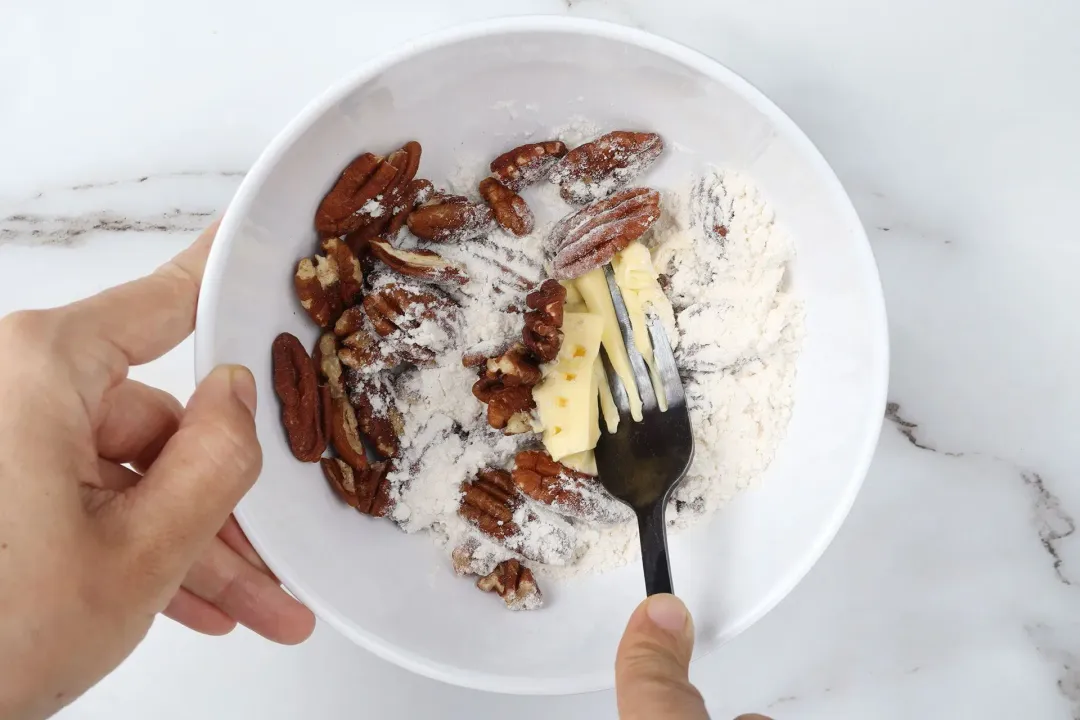 5
Sprinkle the topping over the sweet potato mixture in the baking dish.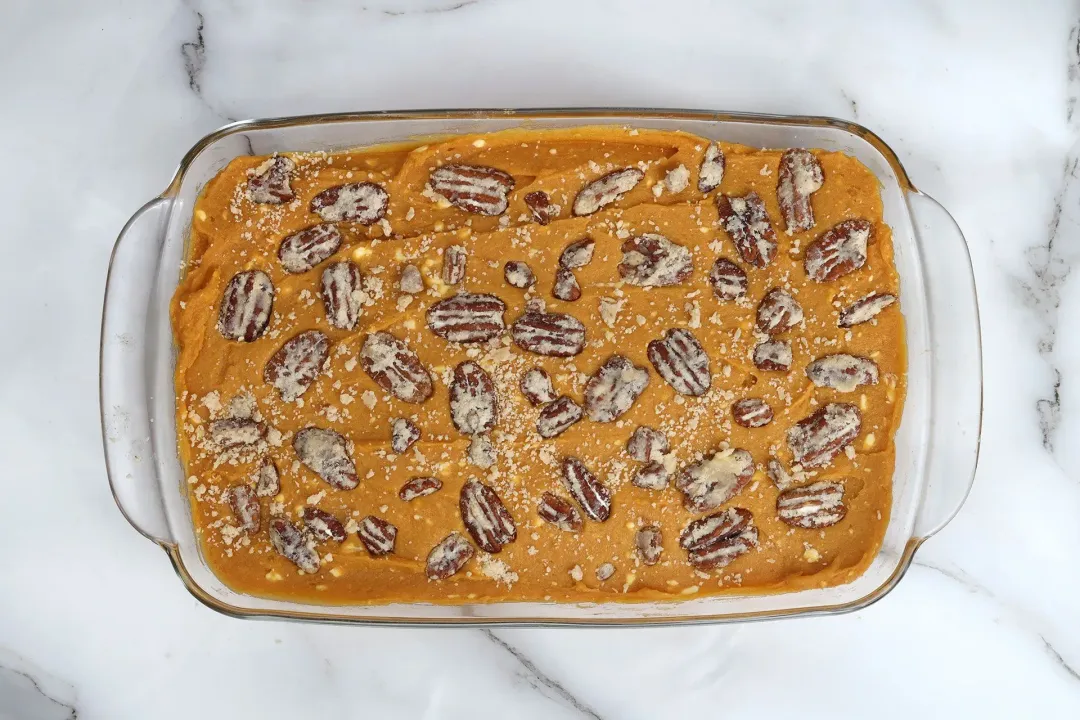 6
Bake for about 30 minutes until the top is golden and the mixture is warmed all the way through.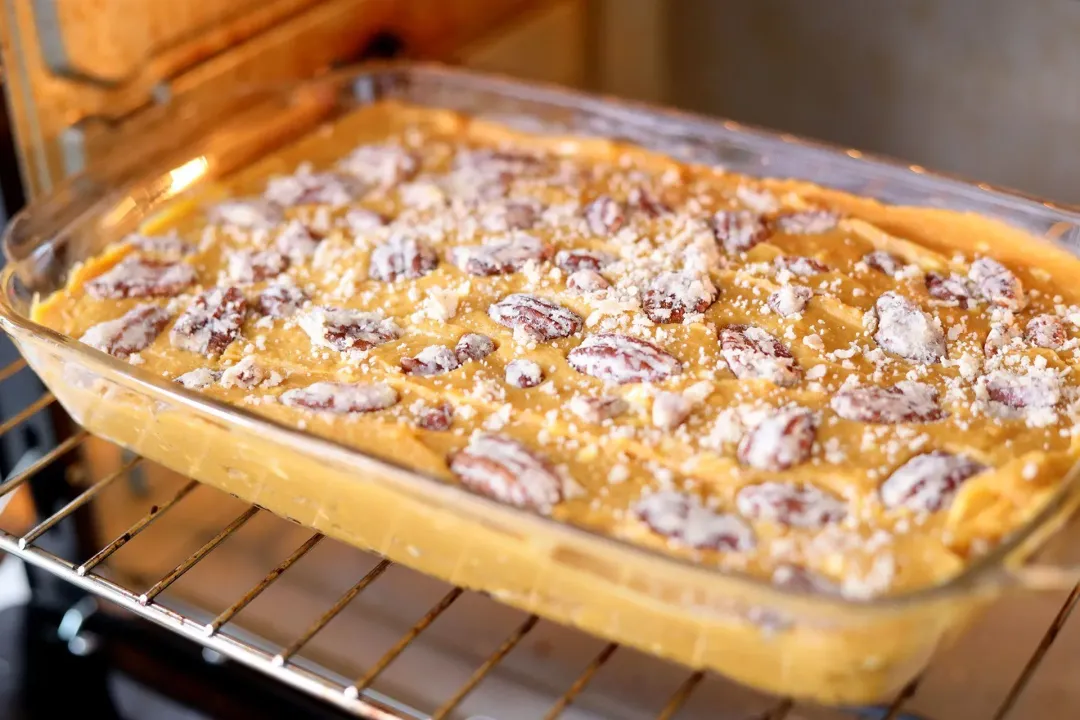 7
Scatter 2 cup mini marshmallows in a single layer on top and put back in the oven for about 5 minutes. Watch the casserole closely as marshmallows can burn quickly!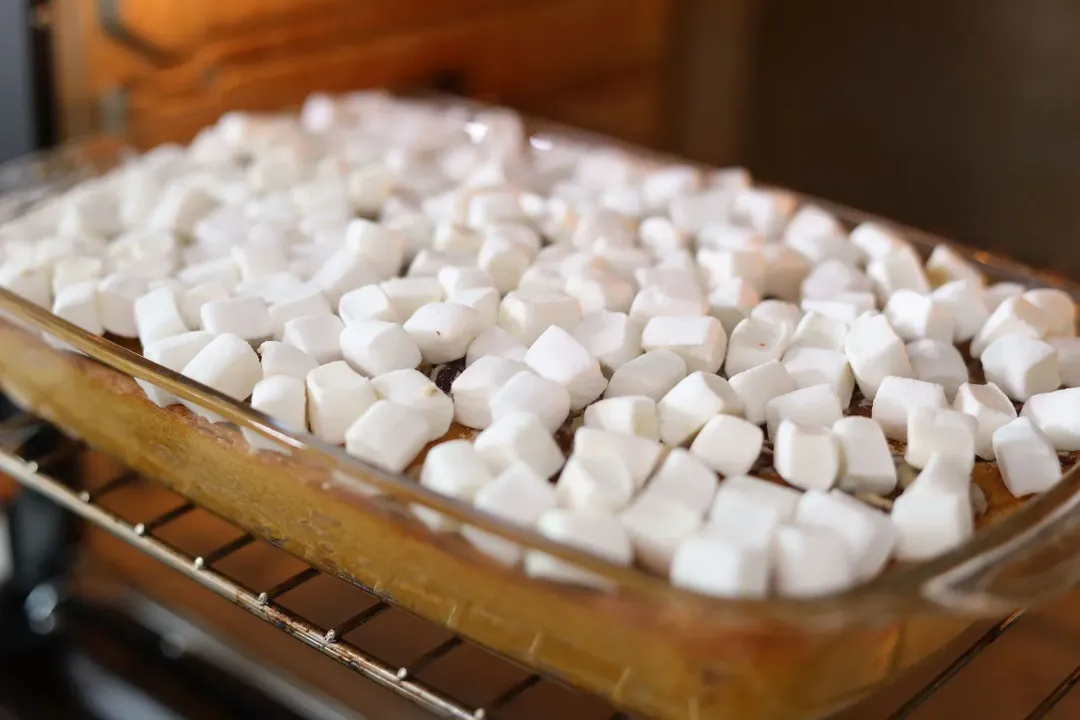 8
Serve immediately, while still warm.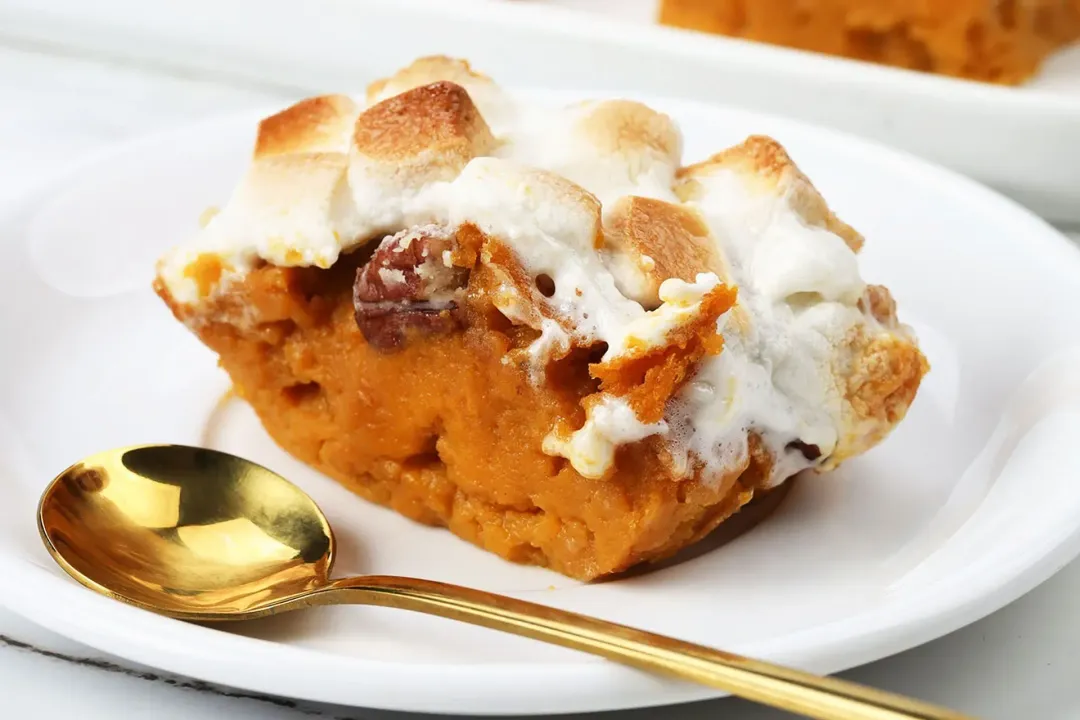 NUTRITION
Nutrition Facts
Sweet Potato Casserole
Amount Per Serving (1 serving)
Calories 186
Calories from Fat 54
% Daily Value*
* Percent Daily Values are based on a 2000 calorie diet.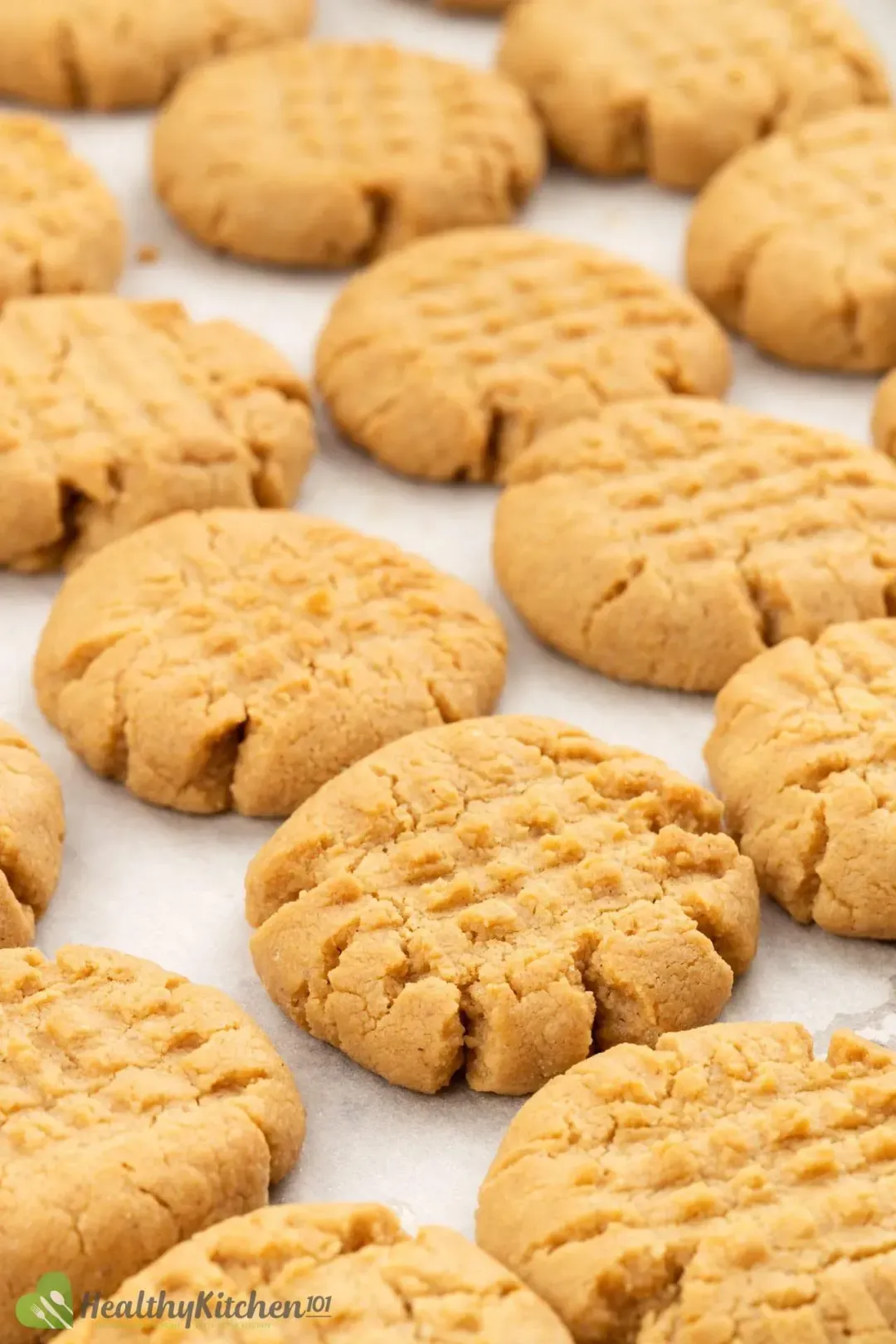 Previous Recipe
Peanut Butter Cookies
Peanut Butter Cookies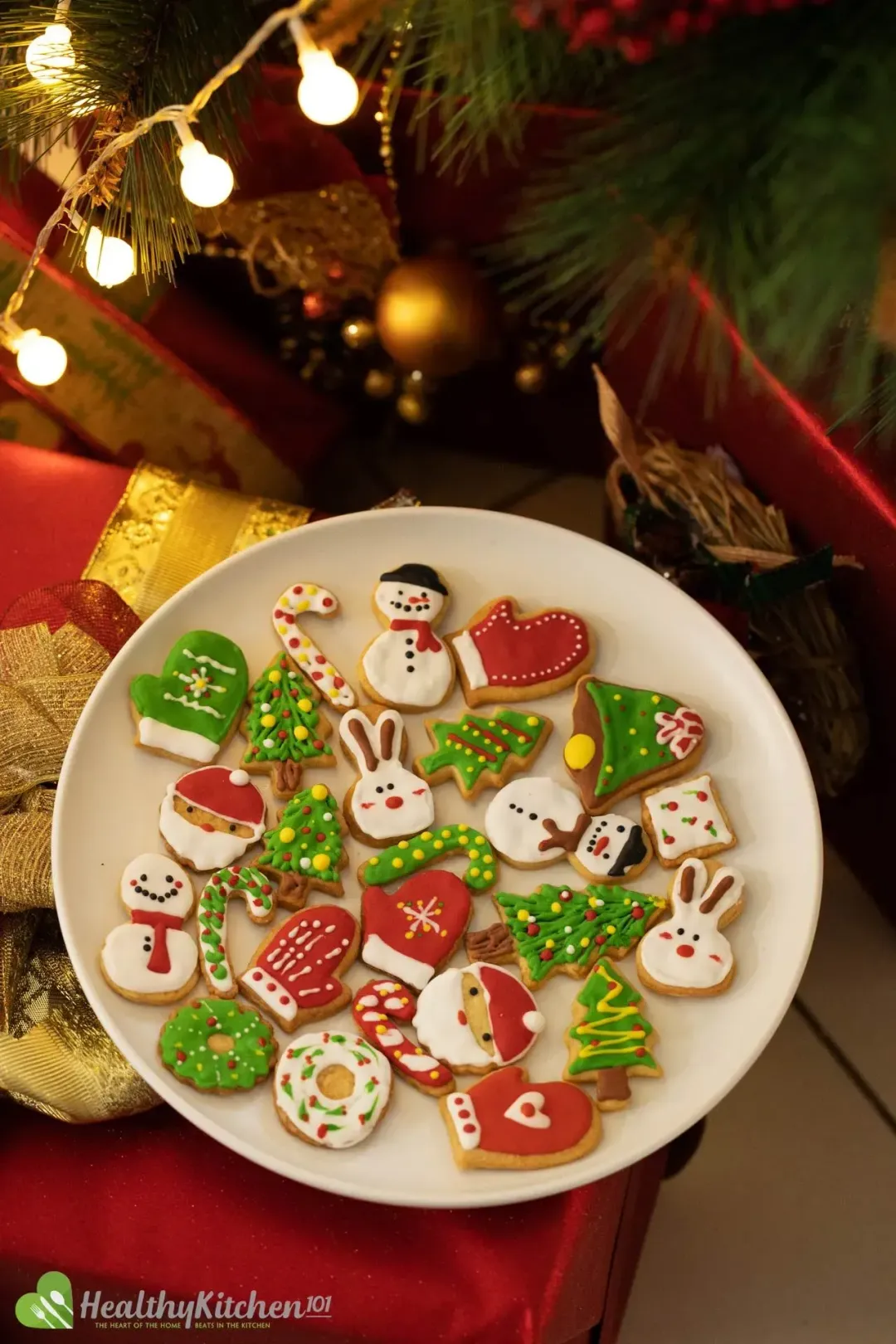 Next Recipe
Homemade Sugar Cookies
Homemade Sugar Cookies
Head Chef, Culinary Consultant
Tuyet Pham is an award-winning Saigonese chef who believes that joy is the secret ingredient to delicious food. At Healthy Recipes 101, Tuyet personally tests and simplifies every recipe, ensuring maximum flavor with minimal effort. With a background at prestigious French restaurants P'TI Saigon and Le Corto, Tuyet knows how to make every dish exceptional.
Writer, Author
Luna Regina is an accomplished writer and author who dedicates her career to empowering home cooks and making cooking effortless for everyone. She is the founder of HealthyKitchen101.com and HealthyRecipes101.com, where she works with her team to develop easy, nutritious recipes and help aspiring cooks choose the right kitchen appliances.
Nutrition Reviewer
Lizzie Streit is a Minneapolis-based dietitian and founder of It's a Veg World After All. She completed her MS in Human Nutrition from Drexel University, and is an expert in culinary nutrition, recipe development, and nutrition communications. Lizzie's philosophy is centered around making nutrition recommendations, and especially the advice to eat more vegetables, approachable and realistic. She is excited to be working with the team at Healthy Recipes 101 to ensure that their recipes are both nutritious and delicious.
Irresistibly sweet and comforting sweet potato casserole!