Sometimes great recipes don't need to be complicated, and today's avocado smoothie recipe is a perfect example. Calling for only five ingredients and a blender, the smoothie delivers an amazing creamy consistency and tastes just like vanilla ice cream.
Add-ins like bananas or spinach are also a great way to incorporate more veggies and fruits into your daily diet.
What Does Avocado Taste Like?
Once ripe, avocados have a soft, dense, and buttery melt-in-your-mouth texture. The flavor itself is quite mild, earthy, and nutty, but fresh. Some species of avocado leave a subtle sweet taste on your palate.
Benefits of Avocado Smoothie
Packed with nutritious fruit, our avocado smoothie has some impressive health benefits.
The drink is a rich source of healthy fat. Avocado is actually the only fruit that contains heart-healthy monounsaturated fatty acids (oleic acid).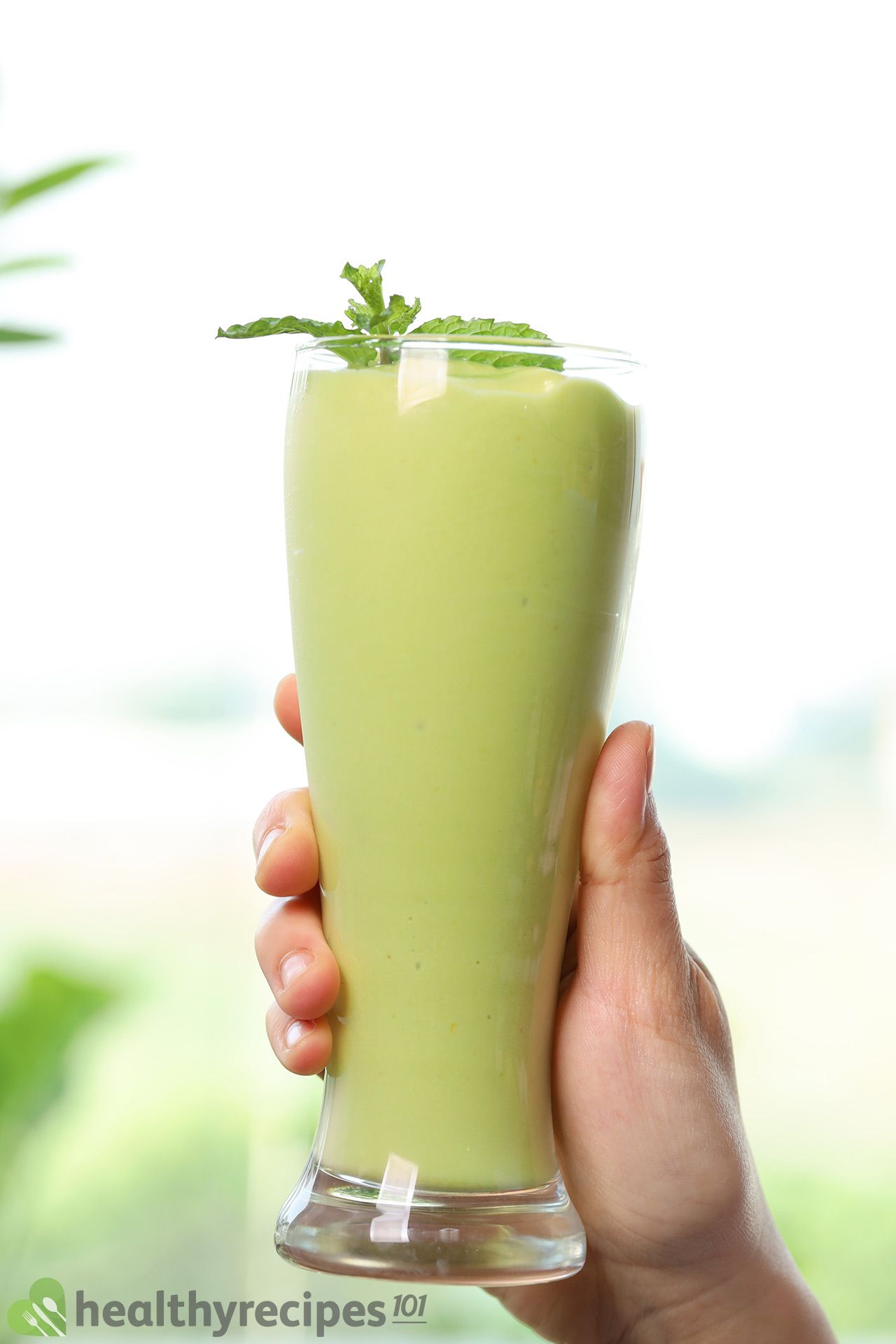 Avocados also include nutrients that are critical for the immune system's health, such as vitamin C, B6, and E. Half an avocado supplies 30% of your daily Vitamin B6 needs, a nutrient that aids in the suppression of inflammation and protection against oxidative damage.
To sum up, avocados are high in nutrients that are necessary for maintaining good health, and frequent consumption of avocado dishes like salads and smoothies may help enhance the overall quality of your diet.
Ingredients for Avocado Smoothie
Our tropical-tasting avocado smoothie is beyond simple. Here's all you need:
Avocado: Ripe avocados give the smoothie an amazing velvety texture with a creamy taste. Plus, the fruit is packed with healthy fats.
Milk: For vegan avocado smoothies, you can substitute the milk for plant-based milk, coconut water, or juice.
Sugar: A dash for extra sweetness. You can opt for honey or maple syrup.
Ice: A quick way to turn the mixture into the ultimate cold drink.
Mint Leaves: For garnishing and giving a taste of summer's vibe.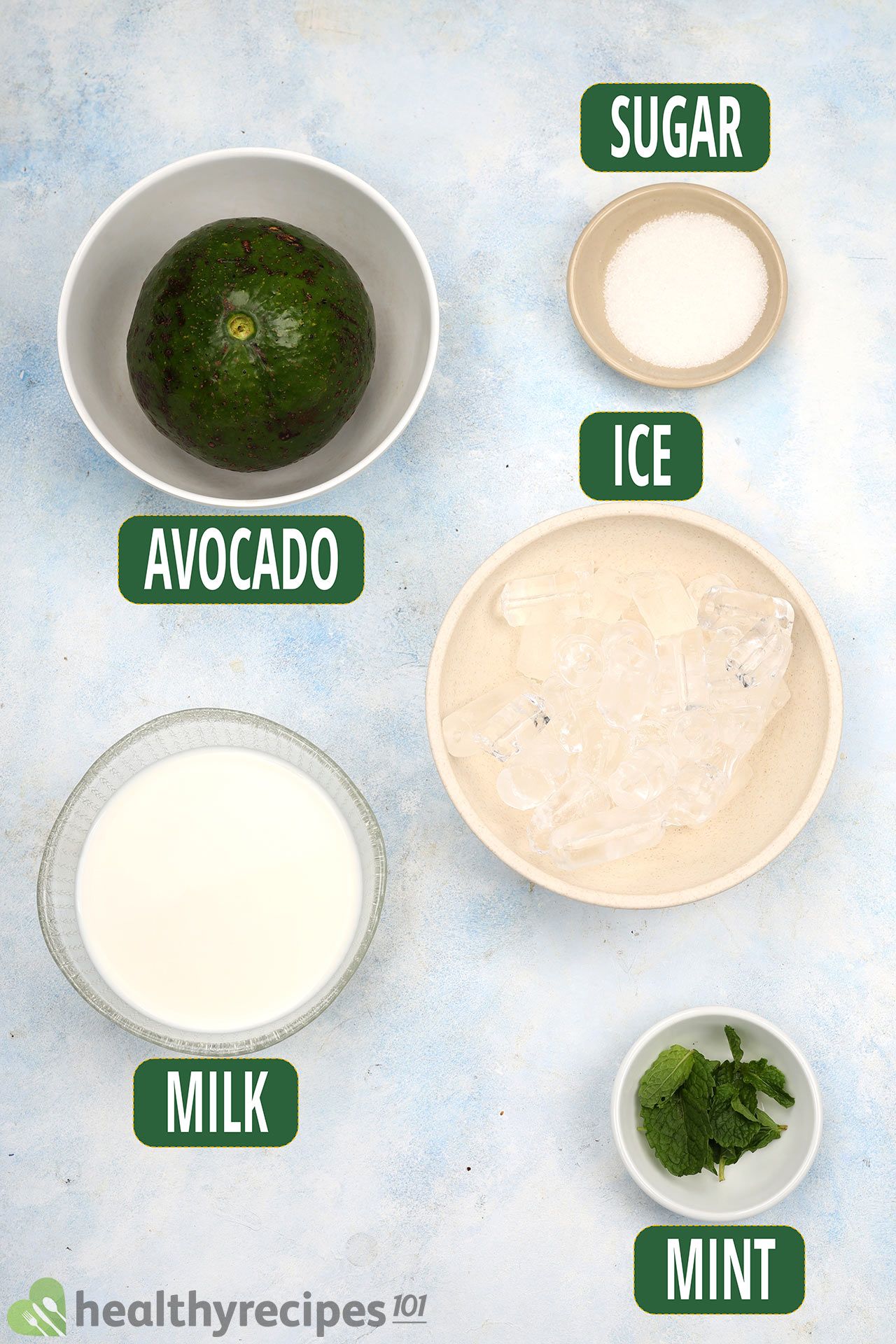 How to Peel and Cut an Avocado
If you want to yield the most avocado flesh while maintaining the aesthetic for presentation, all you need is a cutting board, a sharp knife, and, of course, our tips.
1. How to Cut
Choose a ripe avocado and place it on a cutting board. It's always best to cut the avocado in half lengthwise, down the seed, and all the way around.
Separate the two parts, twisting gently if necessary. Then carefully tap the back edge of the knife into the pit and lift straight up to remove the seed.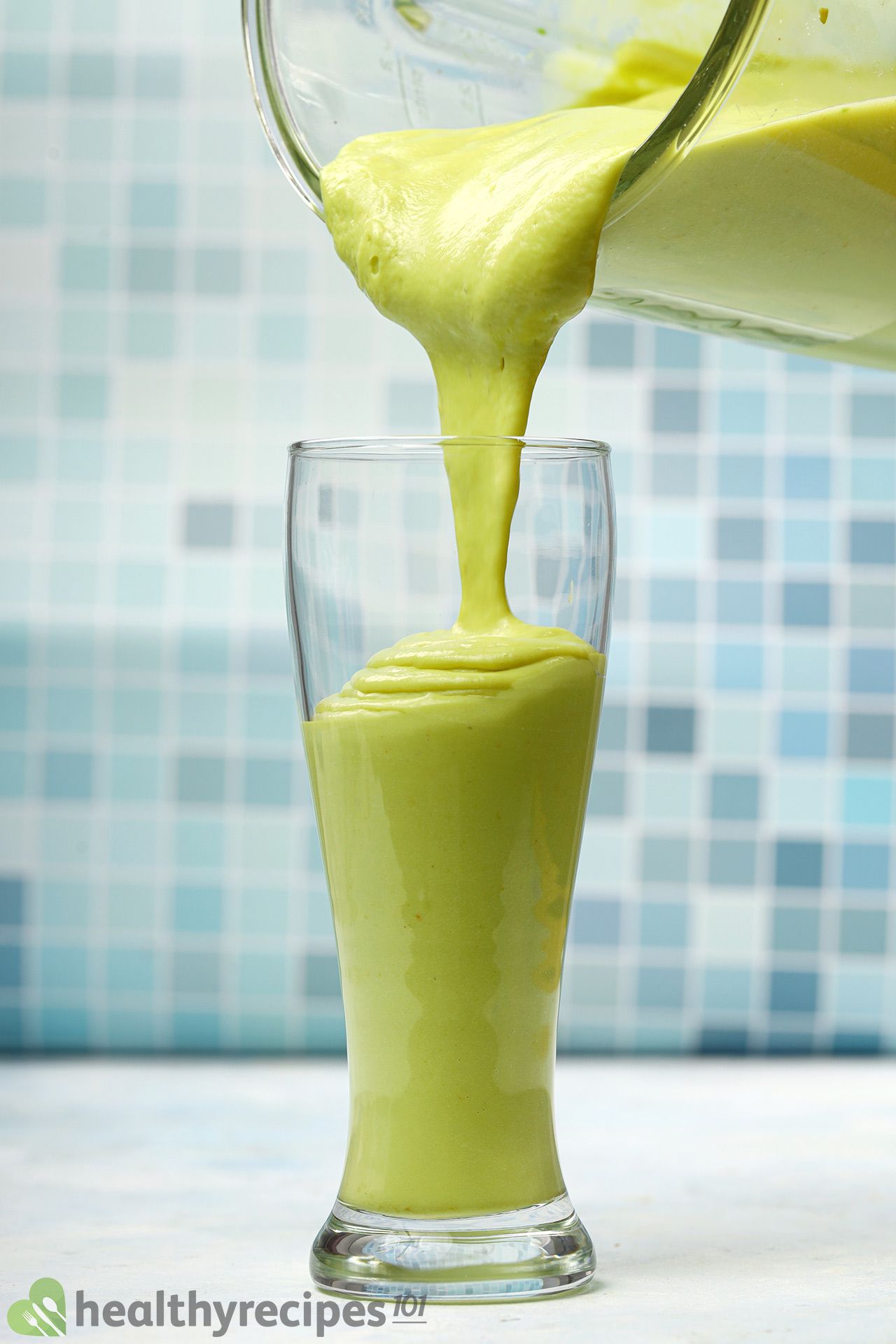 2. How to Peel
Slice the halves in two to get four slices of avocado. If your avocado is quite a large one, continue to cut it until you have six or eight slices.
Grab the avocado skin from the top and gently pull it away from the flesh. For some thick-skinned avocados, use a spoon to scoop the meat out of the skin.
How to Make Avocado Smoothie
With only five ingredients (and one of them just for garnishing!) and less than 10 minutes of prep, our super easy avocado smoothie might just become your new go-to smoothie.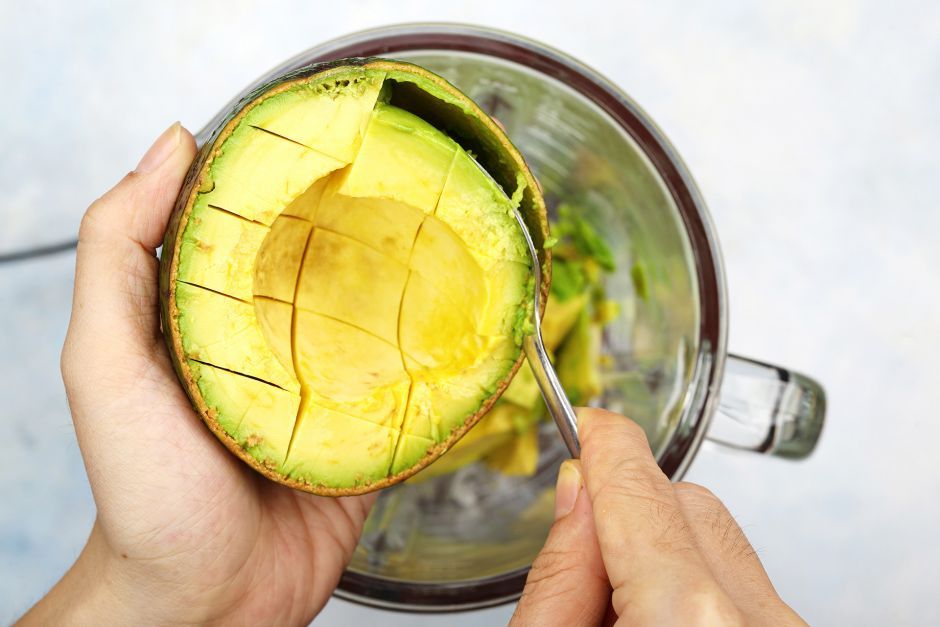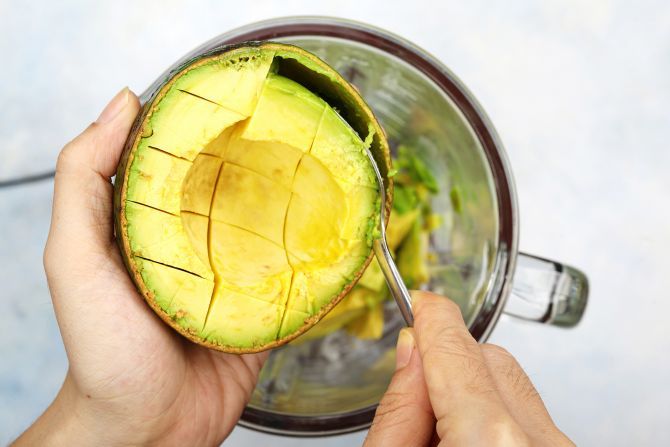 Scoop the avocado flesh.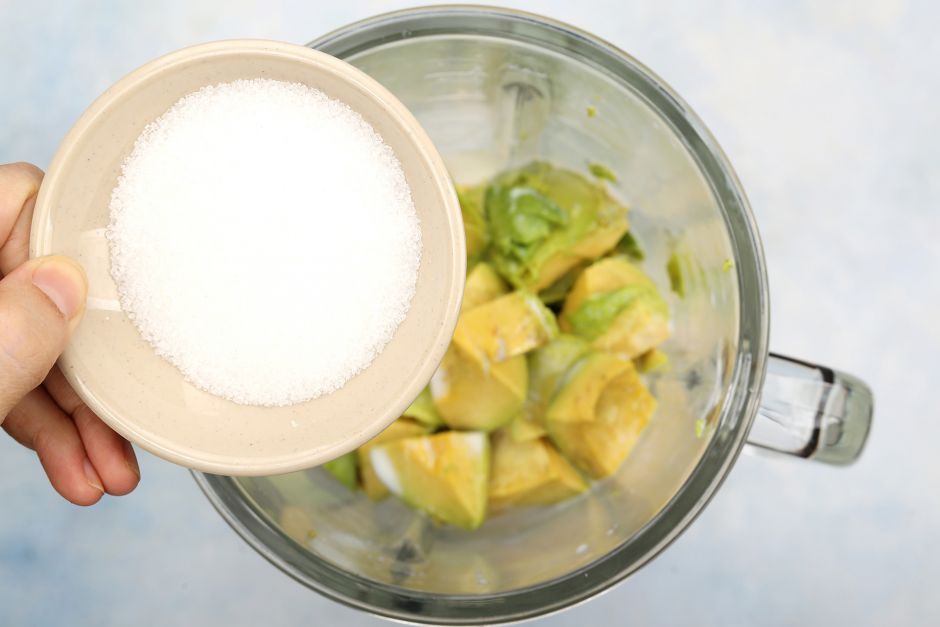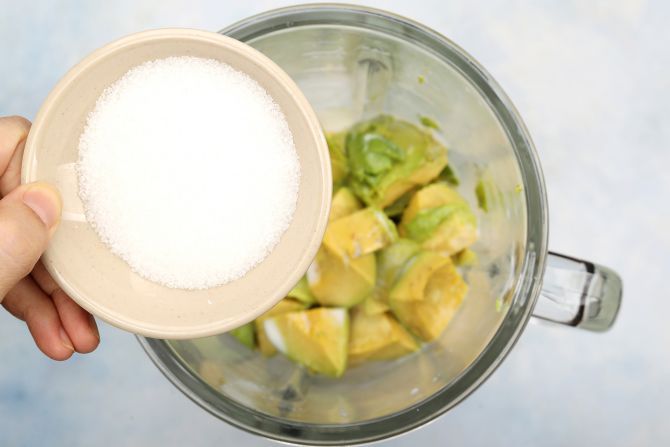 Combine all the ingredients in a blender and blend until smooth.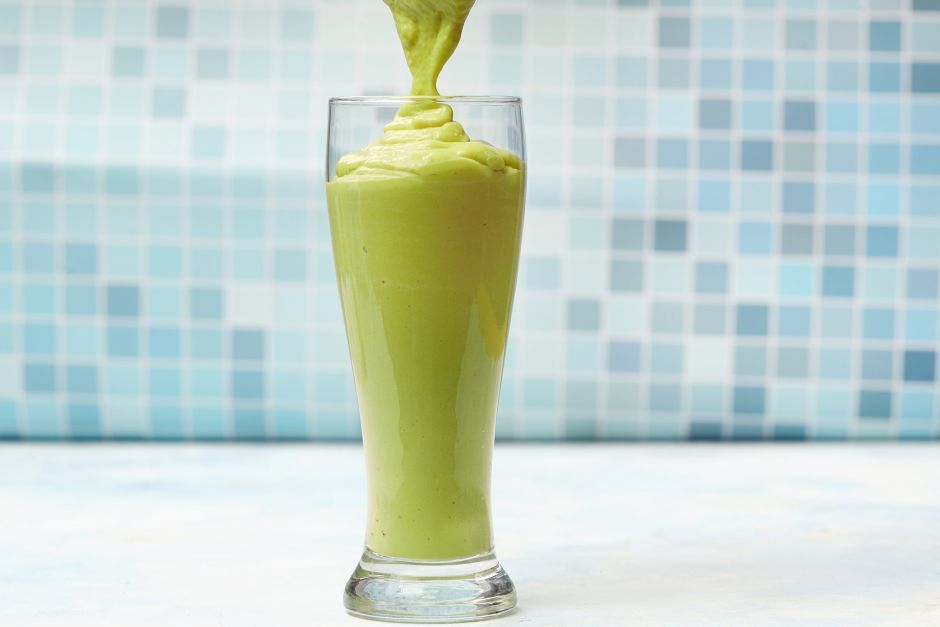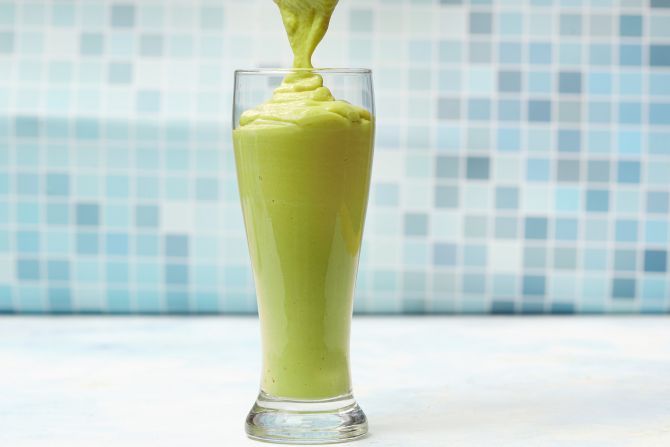 Pour the smoothie into serving glasses.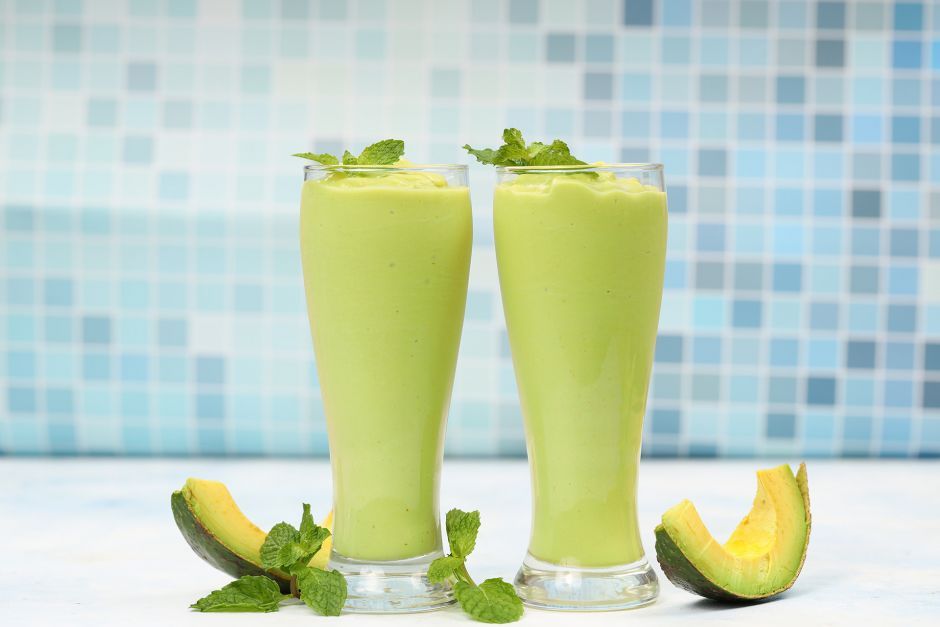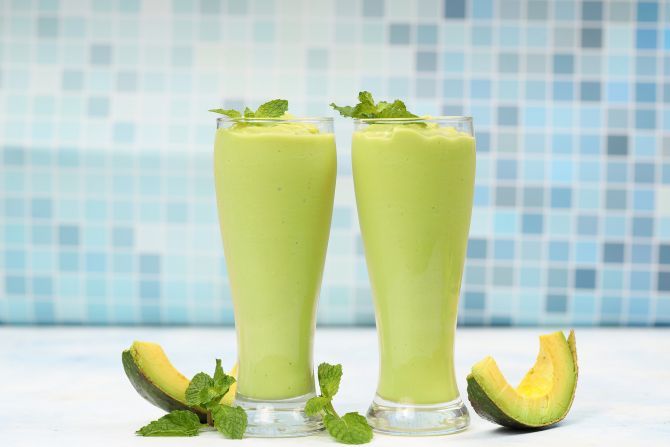 Garnish with mint leaves. Serve.
Can You Freeze Avocados for Smoothies?
Avocados can be frozen and, in their frozen state, they work wonderfully in smoothies. When you're ready to make smoothies, simply transfer your frozen avocado directly to the blender.
Though most nutrients are preserved during freezing, the flesh might turn brown and become mushy once thawed. For this reason, you might not want to use frozen avocado in dishes like salads or as a spread for toasts.
How to Keep Avocados Fresh
When it comes to storage, avocados are tricky. You often have to wait until they ripen, whereupon the fruit quickly speeds past the sweet and delicious spot into a mushy and rancid mess.
Thus, after buying avocados, store them properly to get the most value.
For whole, unripe avocados: If you refrigerate avocados too early, they won't ripen completely. To accelerate the ripening process, place avocados in a plastic or paper bag. This helps concentrate the ethylene gas, causing the fruits to ripen more quickly.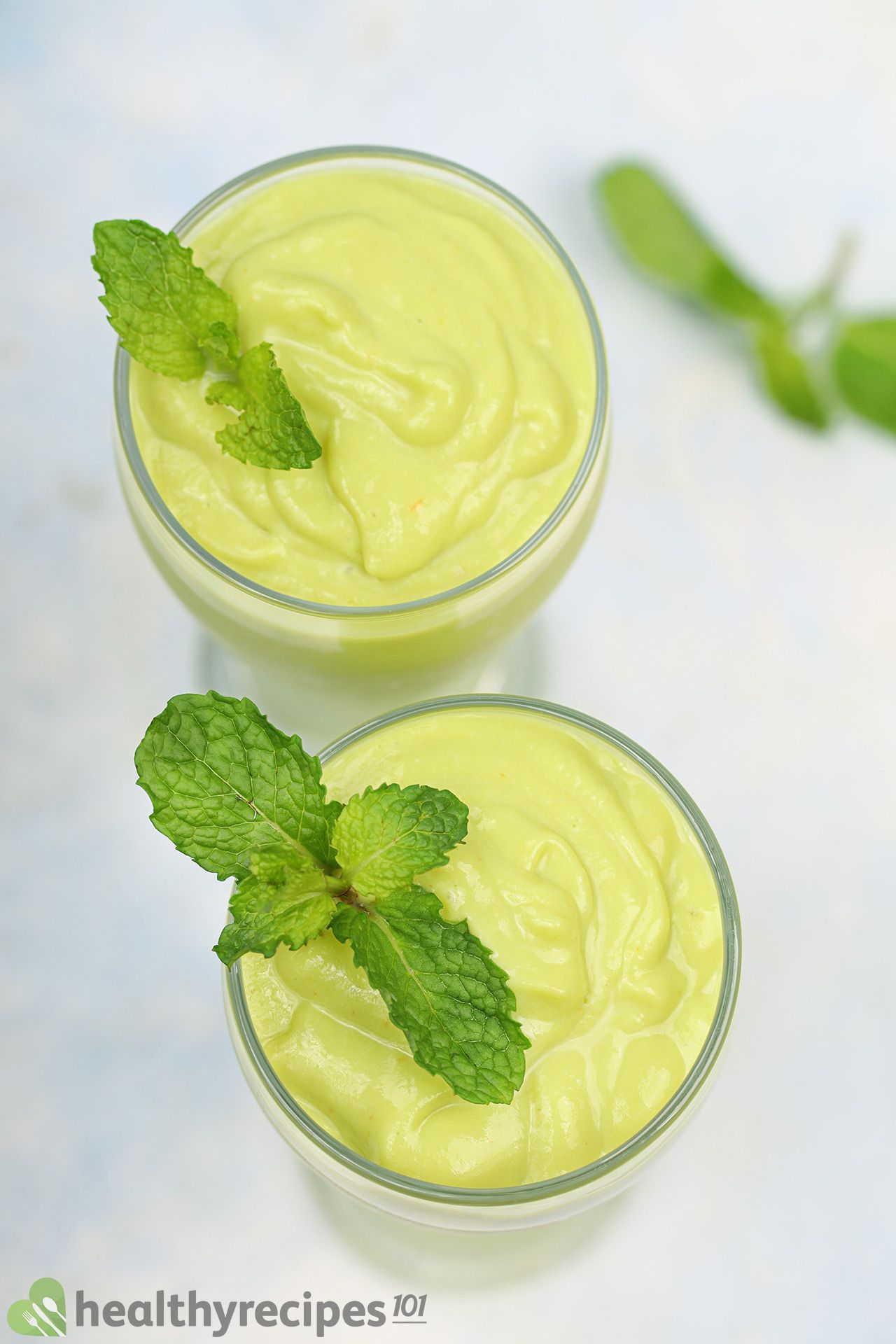 Be sure to check the avocados daily as with this method they can reach ripeness before you know it.
For whole, ripe avocados: Place the avocados in the fridge to keep them fresh for up to a week.
For cut, ripe avocados: Once cut, there are a few tricks to keep the flesh green. They are all based on a simple rule: create a barrier between the avocado and air.
The first way is to top the flesh with a plastic wrapper. The plastic wrap should work as an airtight seal, thus preventing the avocados from oxidizing. Otherwise, brush the exposed flesh with lemon juice or olive oil, cover tightly with a plastic wrapper, and refrigerate.
How Long Does Avocado Smoothie Last?
Our avocado smoothie turns brown when exposed to air — this is a natural chemical reaction. Brown-surfaced avocado smoothies don't mean that they're going bad or rancid. In fact, they still retain many of the same properties as if they were green.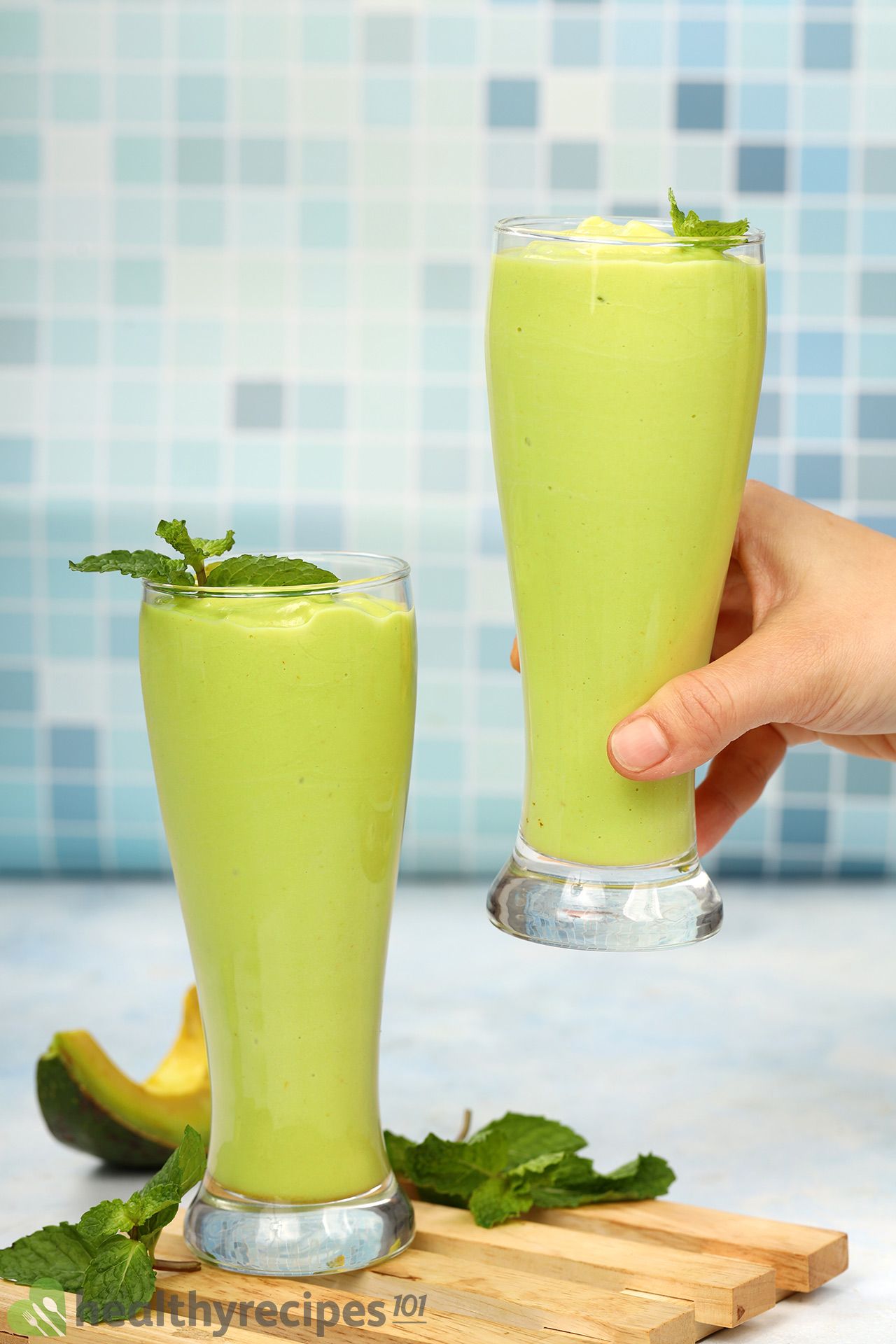 The avocado smoothie should be consumed within 2 hours. If you want to keep it from turning brown, seal it in an airtight container and place it in the fridge as soon as possible. Refrigerated avocado smoothies will last for up to 1 – 2 days.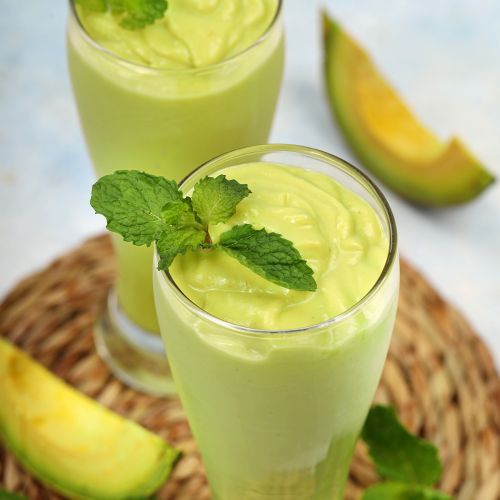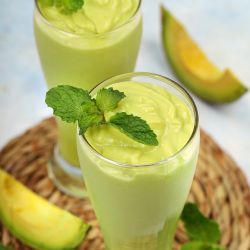 Avocado Smoothie Recipe
Our avocado smoothie recipe makes a healthy and filling drink that is not just served as a beverage but can be shared for breakfast or snack time.
Ingredients
14

oz

avocado

1

cup

milk

2

tbsp

sugar

2

cups

ice

6

mint leaves
Instructions
Put 2 cups of ice, scoop 14 oz avocado and add 2 tbsp sugar and 1 cup milk into the blender. Blend until smooth consistency.

Pour the smoothie into serving glasses.

Garnish with mint leaves.
Nutrition
Nutrition Facts
Avocado Smoothie Recipe
Amount Per Serving (1 serving)
Calories 227
Calories from Fat 153
% Daily Value*
Fat 17g26%
Cholesterol 6mg2%
Sodium 41mg2%
Potassium 592mg17%
Carbohydrates 18g6%
Protein 4g8%
Vitamin A 169IU3%
Vitamin C 9mg11%
Calcium 89mg9%
Iron 1mg6%
* Percent Daily Values are based on a 2000 calorie diet.