This simple avocado berry smoothie recipe creates a creamy and healthy drink that can be made using just a handful of nutritious ingredients. Pop everything into the blender, and your smoothie will be ready in a blitz.
Enjoy it as a quick breakfast, light dessert for your lunch or dinner, or healthy snack — it's your choice.
Is Avocado a Fruit or a Vegetable?
Avocado is not a vegetable. Although it is often creatively included in savory meals, avocado is a fruit that comes from a type of tropical tree.
Avocado fruit has a thin but firm skin protecting the soft flesh inside. When you cut one open, your knife will hit a hard and oblong pit in the center.
Only the flesh of an avocado is edible and can be used in savory meals, sweet desserts, and beverages.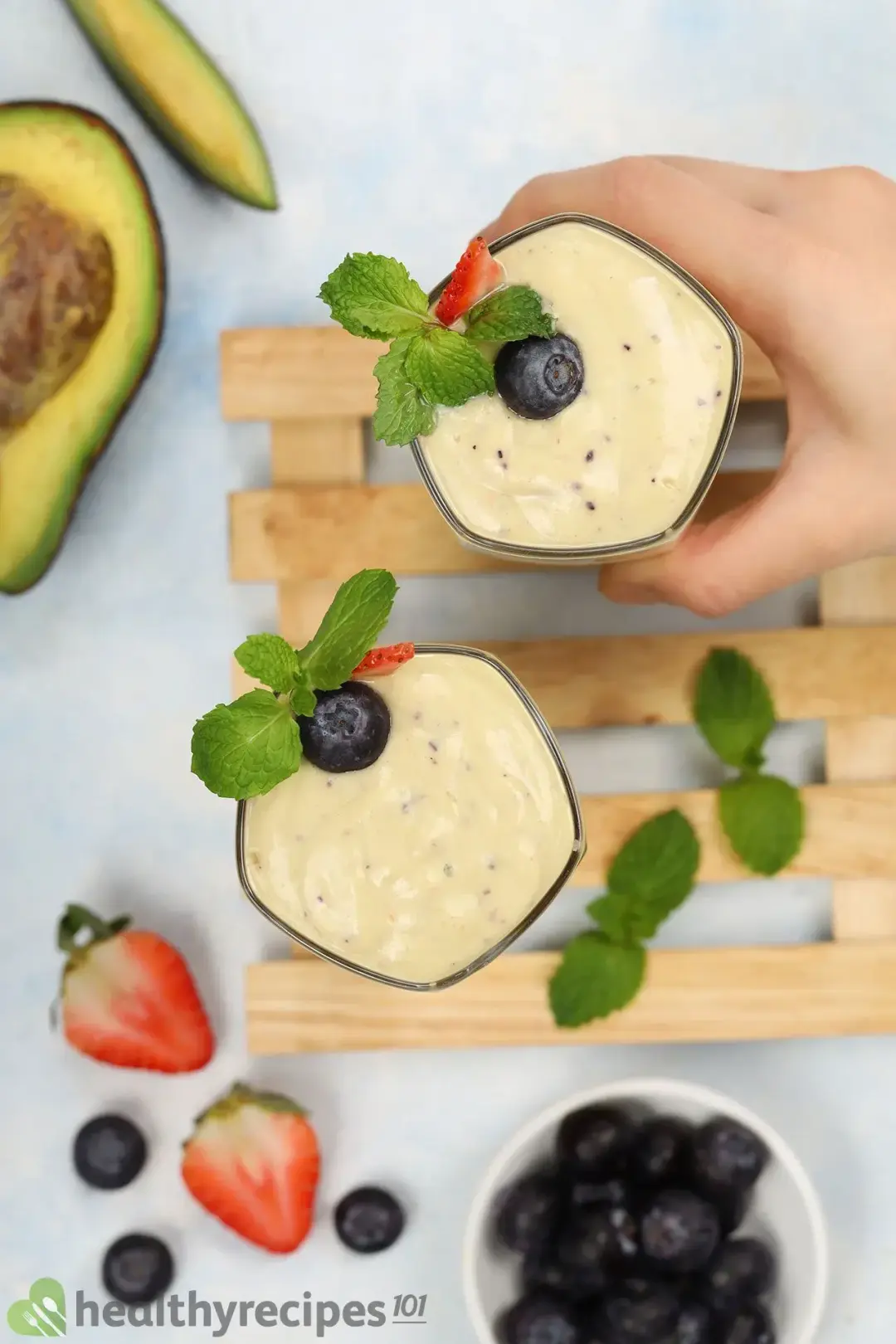 Is Avocado Berry Smoothie Healthy?
Yes, our avocado berry smoothie is healthy, and that's thanks to its two main ingredients.
1. Avocado Benefits
Avocados are loaded with nutrients. They're high in folate, potassium, good fats, and vitamins K, C, and E. Additionally, they contain small amounts of antioxidants and minerals, such as copper, phosphorus, magnesium, manganese, iron, and zinc.
Avocados also have monounsaturated fats, mostly oleic acid. These fats are beneficial for your heart, reduce inflammation, and may have anticancer qualities. Consuming avocados may also aid in the absorption of other fat-soluble nutrients.
As an added bonus, they are high in fiber as well, a nutrient that is often deficient in most Western diets.
2. Berry Benefits
Berries include antioxidants that aid in the regulation of free radicals. Free radicals are unstable atoms that are useful in small quantities but may cause harm to your cells when their numbers reach an unsustainable level, resulting in oxidative stress.
Ingredients for This Smoothie
Let's take a look at the ingredients for today's avocado berry smoothie recipe: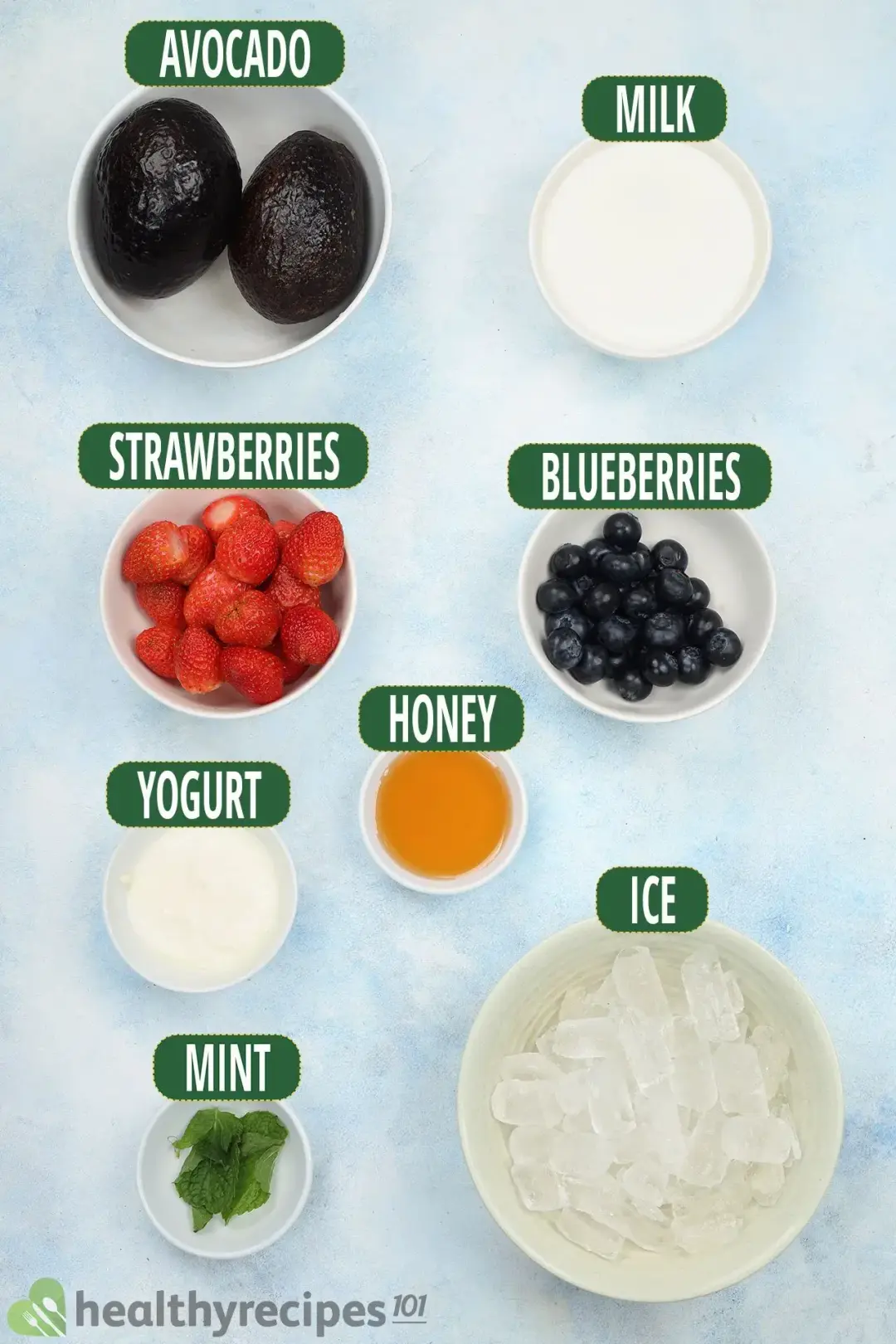 Avocado: You can pick any variety of avocados you like as they all have a very similar taste.
Berries: We're only using strawberries and blueberries today. However, if you have any other berries, such as raspberries or blackberries, you can also add them to the blender.
Sweetener: Honey is our favorite pick for our healthy beverage recipes.
Dairy: We're using Greek yogurt and whole milk for this smoothie.
And ice.
How to Make Avocado Berry Smoothie
This avocado berry smoothie recipe is pretty quick to make. A little bit of prep work means everything will be ready to go once it's time to blend.
First, rinse the strawberries and blueberries under running water to remove any dirt. Pat them dry with a kitchen towel or let them air out a while to dry naturally.
After that, cut the avocado in half to remove the pit. Peel the skin, put the soft flesh into a bowl, and set it aside.
Then, cut off the stems from the strawberries. You don't need to cut them in half as they will all be puréed in the blender later.
Measure 1 cup of whole milk, ¼ cup of Greek yogurt, and 2 tablespoons of honey. We're putting them in separate bowls for better visual demonstration, but you can put them all into the blender!
Once all of your ingredients are ready, it's time to make the smoothie: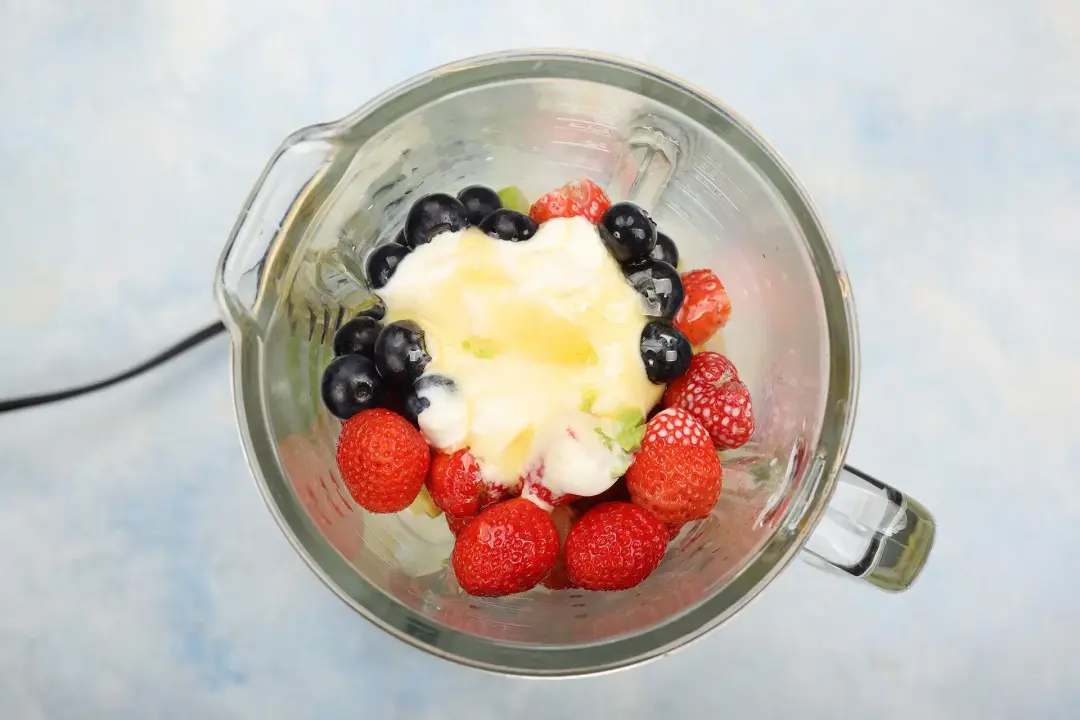 Blend the ingredients.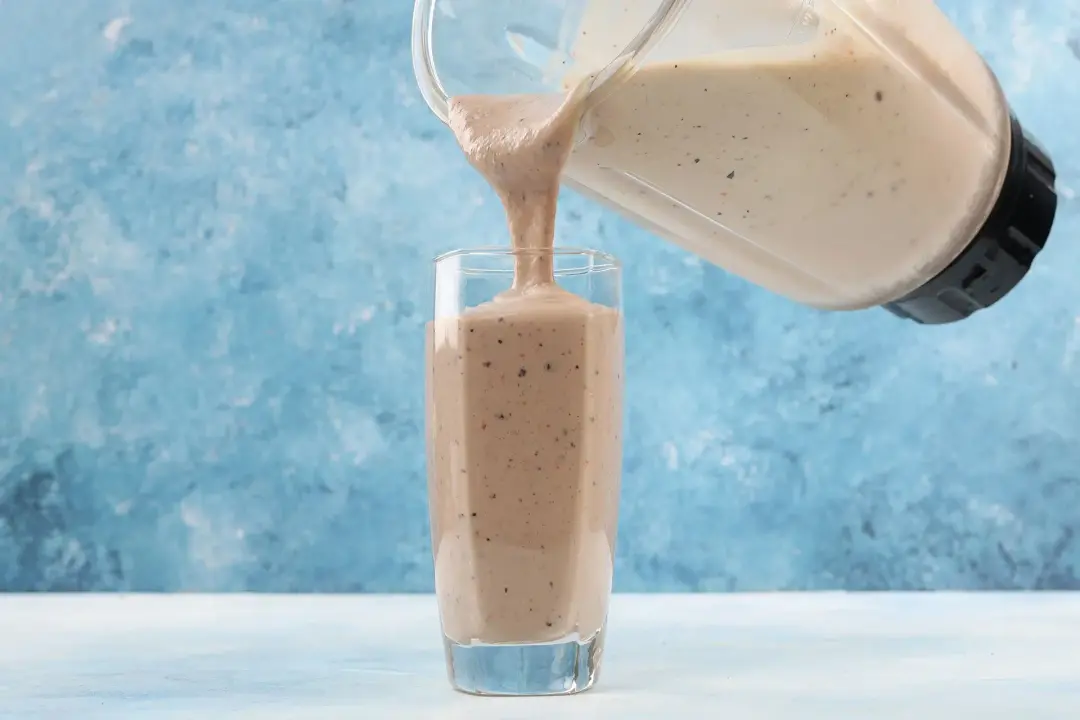 Garnish and serve.
And it's as easy as that.
What Other Fruits Go Well With Avocado?
Besides assorted berries, many more fruits can pair well with avocado. Here are some examples:
Bananas: You can use frozen bananas to make a thick and creamy avocado banana smoothie. The best part about this smoothie is that you don't need to add sugar since ripe bananas are already very sweet.
Pineapples: To our surprise, pineapples go amazingly well with avocado. Check out our Avocado Green Smoothie Recipe to learn more about this combination and try it out for yourself.
How Long Does Avocado Berry Smoothie Last?
For optimal quality, we suggest consuming this avocado berry smoothie within the first two hours after preparation.
If you are not going to drink it all up, transfer it to a bottle or other airtight container and seal it. Refrigerate it, and it will keep well for a day. The drink may discolor as avocado bruises quickly but this shouldn't affect the flavor.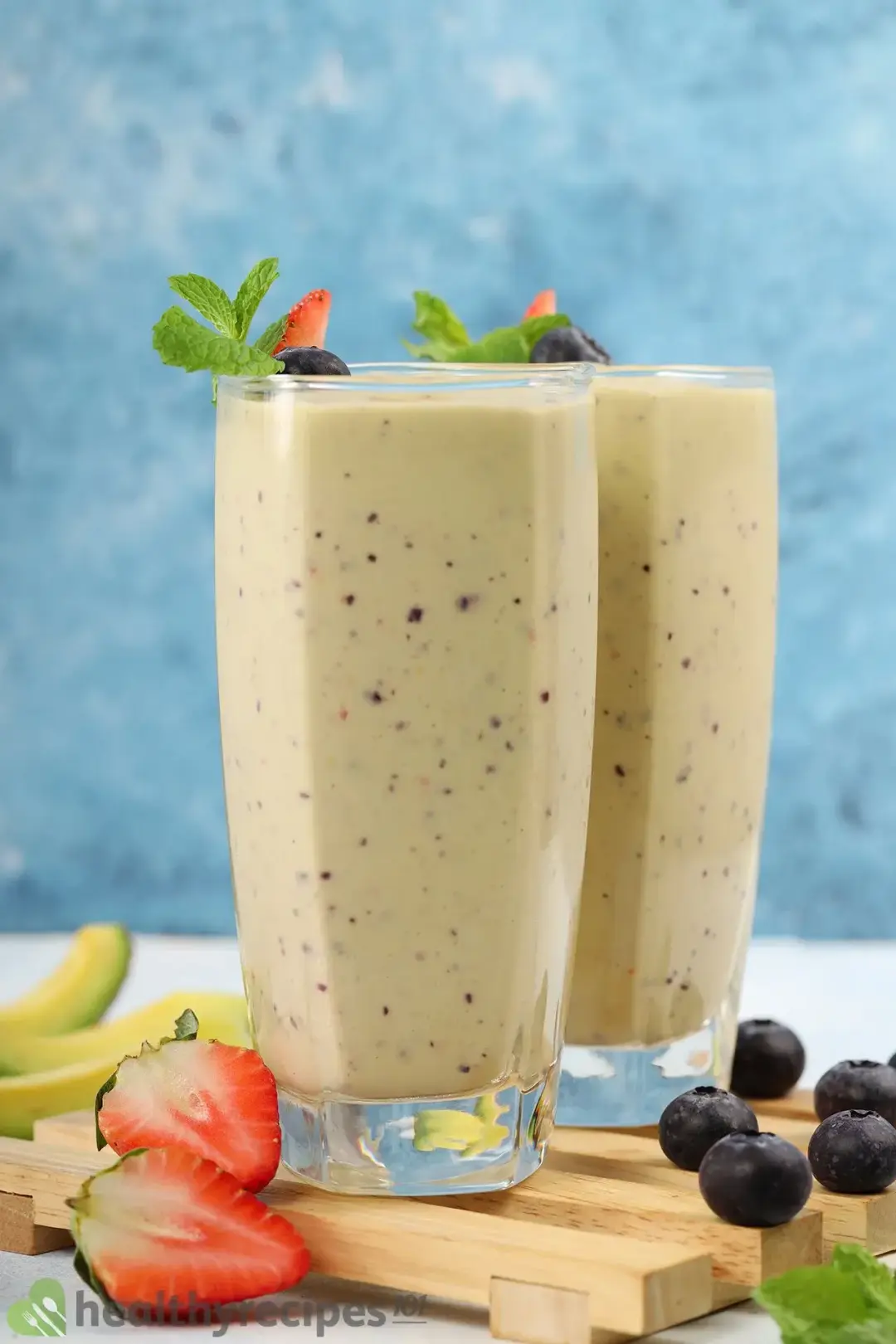 Avocado Berry Smoothie Recipe
Our avocado berry smoothie is the perfect combination of rich, buttery, creamy, tangy, and lightly sweet flavors and texture. A delight for the senses!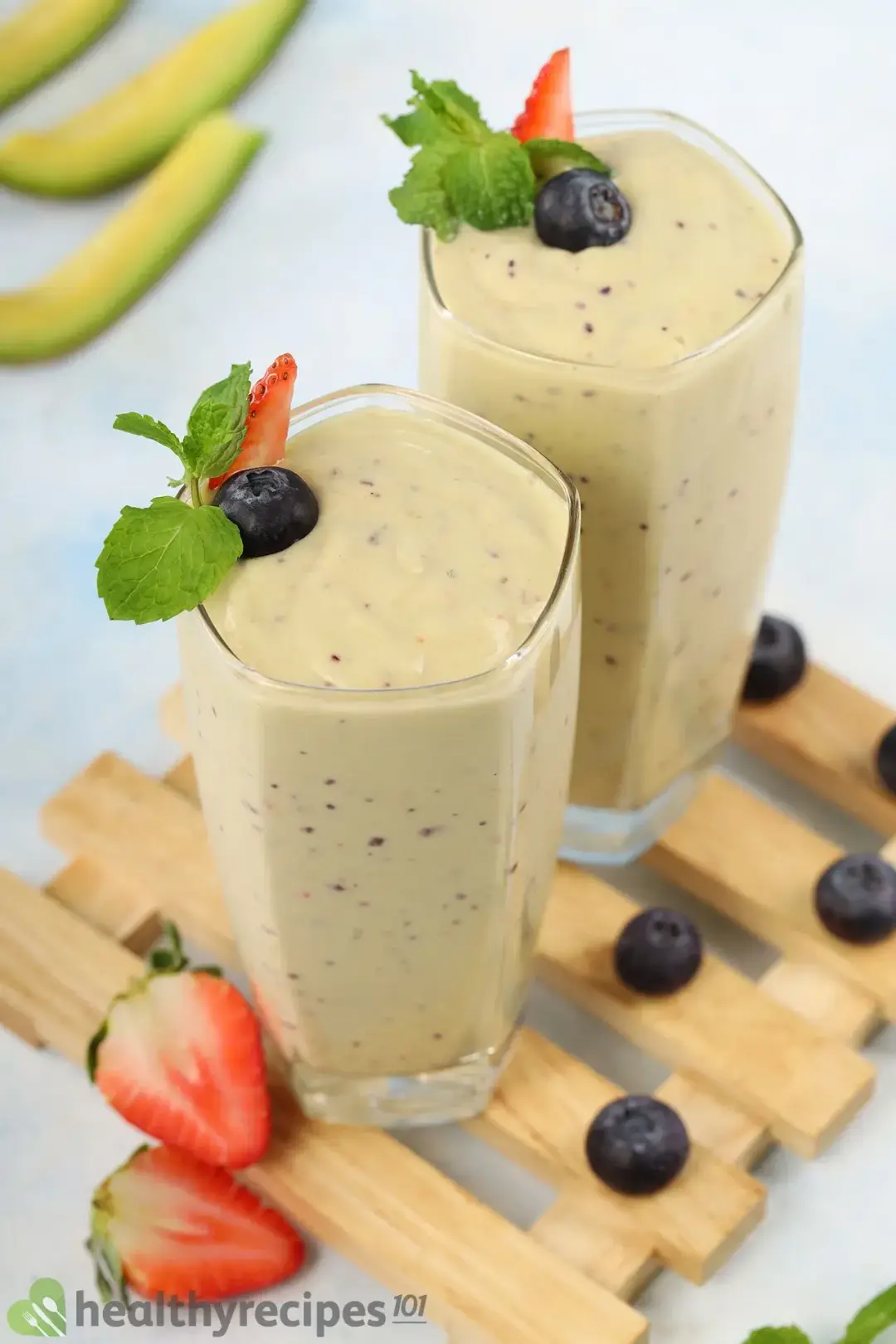 prep TIME

10 mins

total TIME

10 mins
COURSE

Beverage

CUISINE

American

SERVINGS

servings

CALORIES

227 kcal
INGREDIENTS
10 oz

avocado peeled, pit removed

6 oz

strawberries stems removed

3 oz

blueberries

2 tbsp

honey

1 cup

whole milk

0.3 cup

plain Greek yogurt

1 cup

ice

6

mint leaves
INSTRUCTIONS
1
Blend the ingredients: Put the avocado, strawberries, blueberries, honey, whole milk, Greek yogurt, and ice into a blender. Blend until smooth.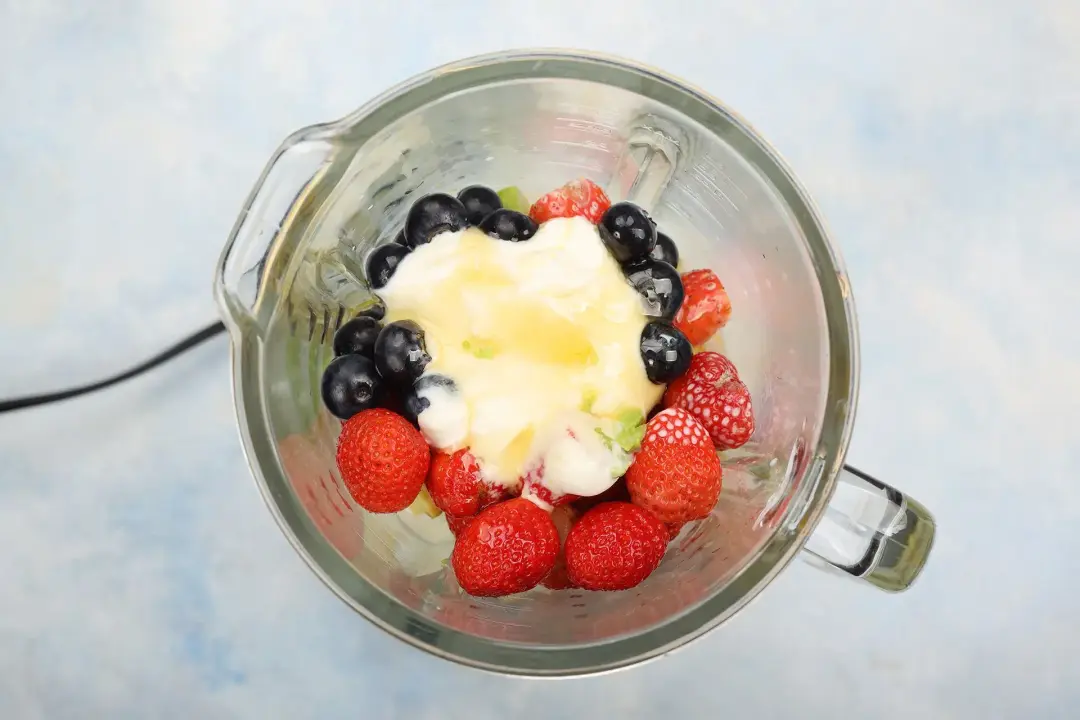 2
Garnish and serve: Pour the smoothie into 4 glasses. Garnish with fresh mint leaves and enjoy.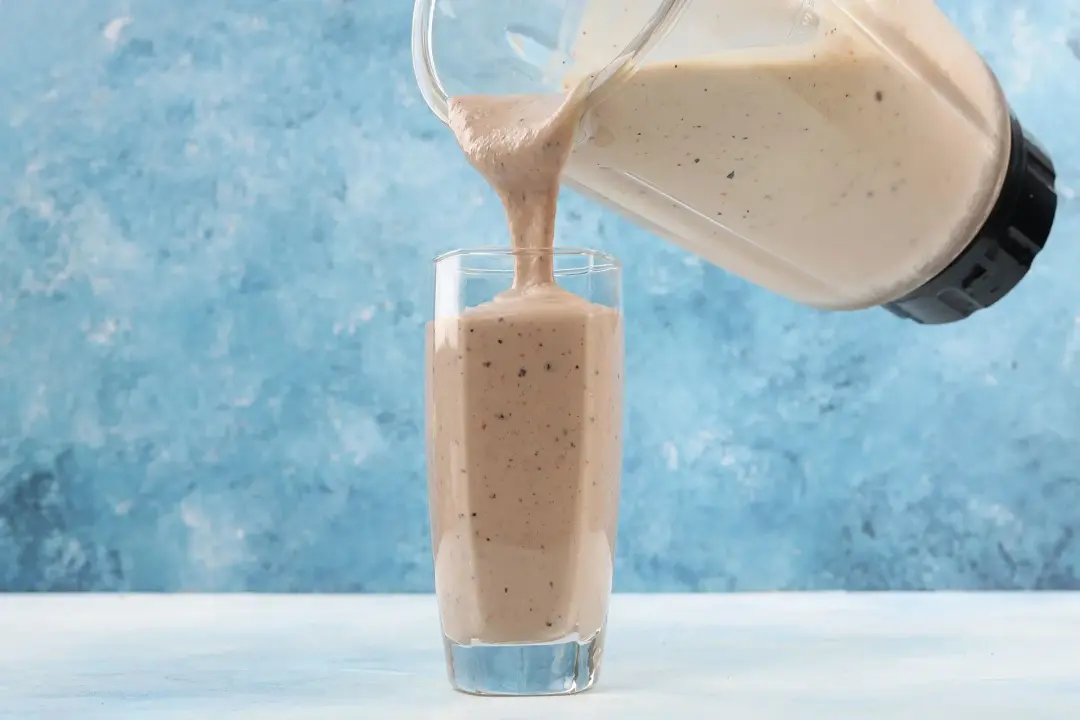 NUTRITION
Nutrition Facts
Avocado Berry Smoothie Recipe
Amount Per Serving (1 serving)
Calories 227
Calories from FDA
% Daily Value*
* Percent Daily Values are based on a 2000 calorie diet.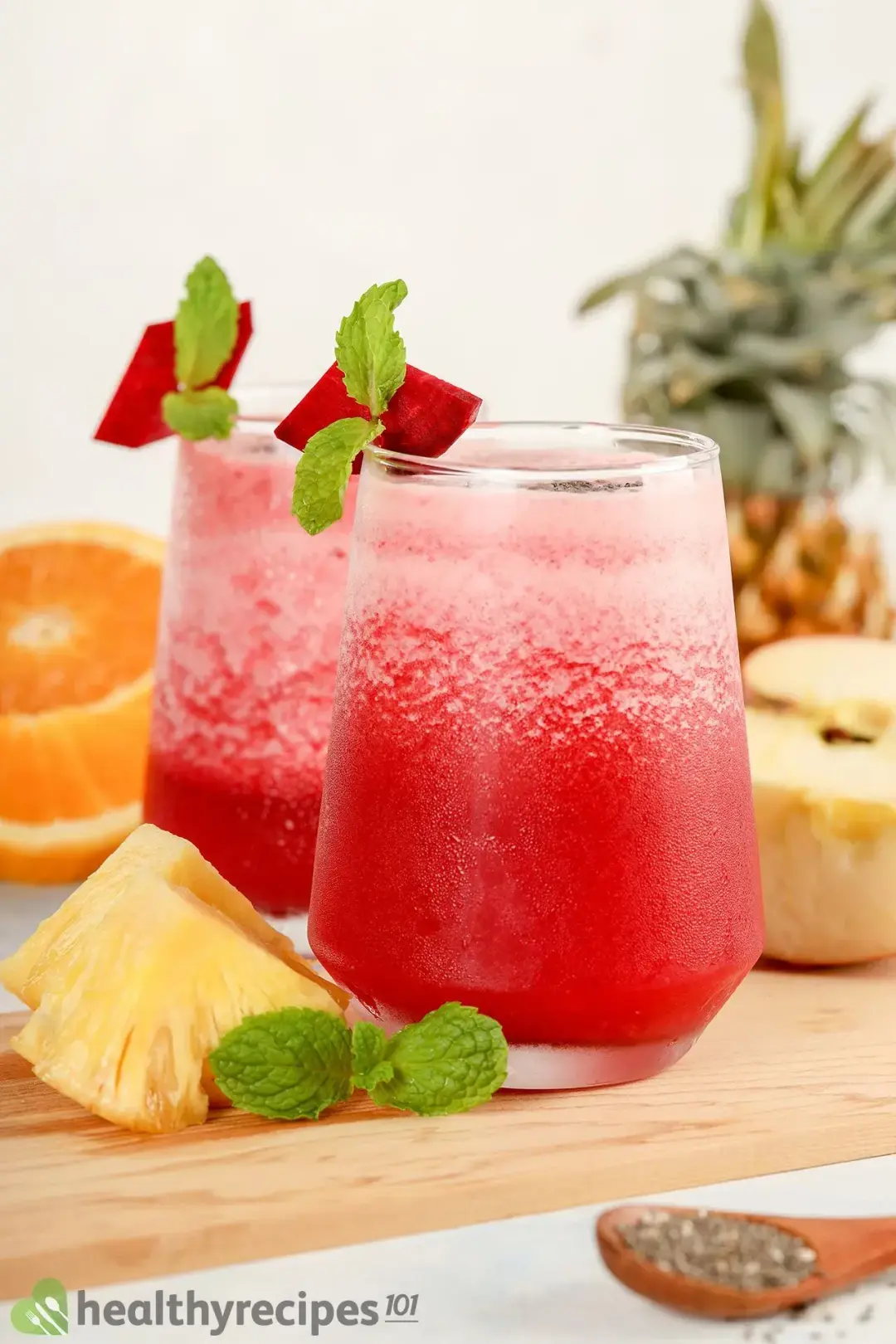 Previous Recipe
Beet Smoothie
Beet Smoothie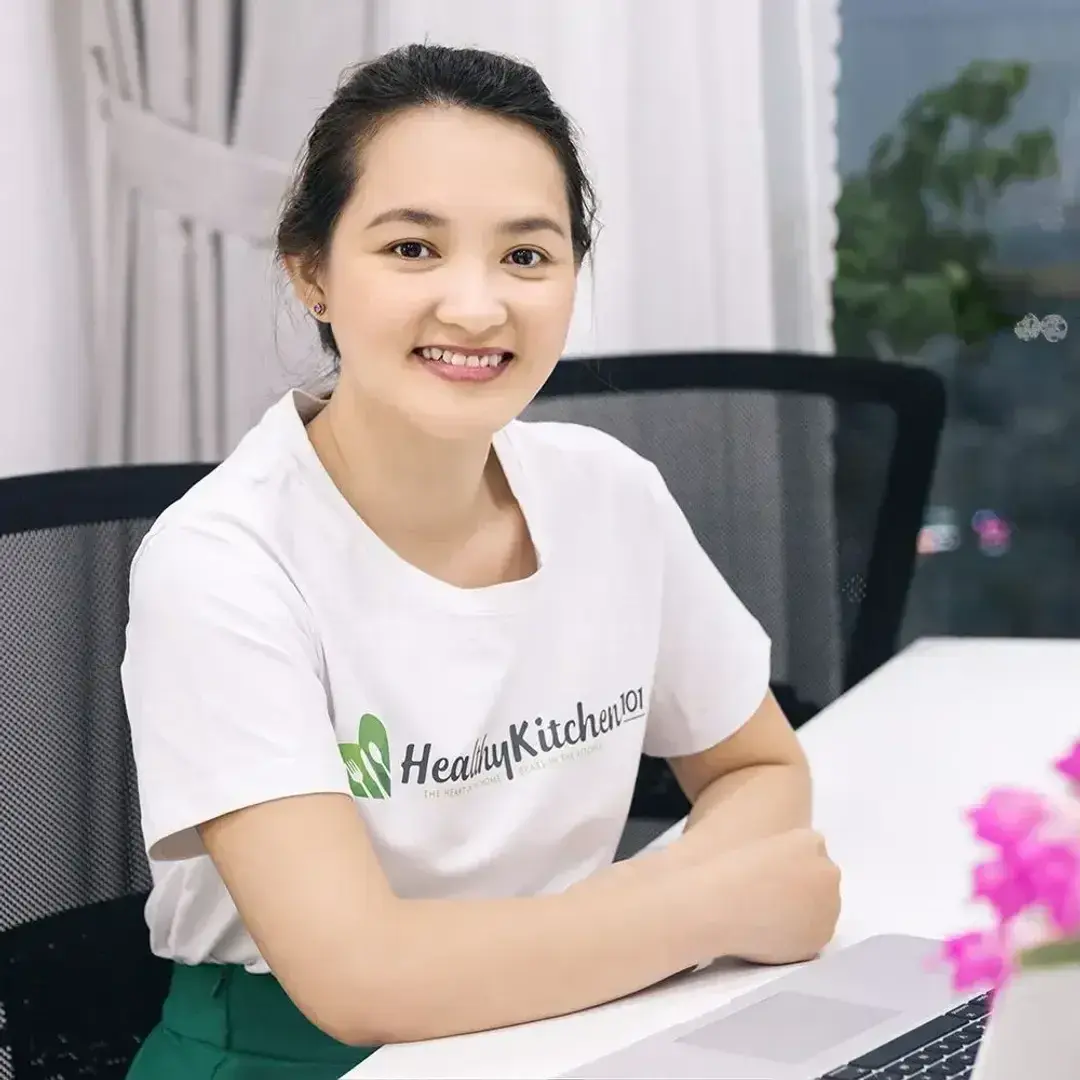 Luna Regina
Luna is the founder and chief recipe developer of Healthy Recipes 101. Apart from cooking, she also loves reading, programming, exploring the outdoors, and collecting useless facts about everything.