Today's collection of 80 healthy smoothie recipes will show you how to create delicious, refreshing, and nutritious beverages to quench your thirst.
While we all recognize that fruits and vegetables are critical components of a healthy diet, they can be a little boring to eat at times. Rather than enjoying them raw, you can combine them to create a nutritious and flavorful smoothie.
But what ingredients are required to transform plain fruits and vegetables into an enticing beverage? Or, more precisely, what constitutes a smoothie?
Let's find out.
Easy and Delicious Smoothie Recipes
Save these recipes and your next smoothie will be delicious and super easy:
Avocado
Apple
Banana
Berry
Mango
Green
Pineapple
Other
What Is a Smoothie?
Smoothies are thick beverages composed of fruits and/or vegetables and a liquid such as fruit juice, vegetable juice, milk, or even yogurt.
Smoothies have traditionally consisted of three components: a liquid (often referred to as the "base"), a variety of fruits and/or vegetables, and ice. Additionally, you can replicate the restaurant's signature cool temperature by replacing the ice with frozen fruit or vegetables.
Smoothie vs. Milkshake: What Are the Differences?
On the one hand, the term "smoothie" connotes silkiness, made from a blend of fresh fruits and other ingredients such as milk, fruit juice, seeds, or yogurt. This results in a thick and creamy texture that can be quite filling.
They are frequently used as a meal replacement by people who are dieting or attempting to lose weight. Due to the absence of dairy products, they are typically high in carbohydrates and low in fat.
Smoothies, with their high fruit and vegetable content, are considered to be healthier than milkshakes. You can increase the nutritional value of your smoothie even further by including oats and grains.
While milkshakes contain milk, they also include ice cream, fruit, and flavoring syrups. They have a thick, creamy, and frothy texture in comparison to smoothies resulting from the recipe primarily consisting of dairy products.
Vanilla, chocolate, strawberry, and other flavor syrups are used to sweeten milkshakes. They may also come with a variety of sugary and fatty toppings, including candies, whipped cream, and fruit.
Unlike smoothies, milkshakes are not considered a meal replacement, despite the fact that they contain a high amount of calcium and protein. However, you can easily alter these variables when preparing a milkshake at home to create a healthier version.
What Are the Best Things to Put in a Smoothie?
Calorie requirements vary by age, weight, hormone levels, and level of activity. If you follow our healthy eating guidelines, you'll notice that we recommend snacks, desserts, and beverages that contain less than 250 calories.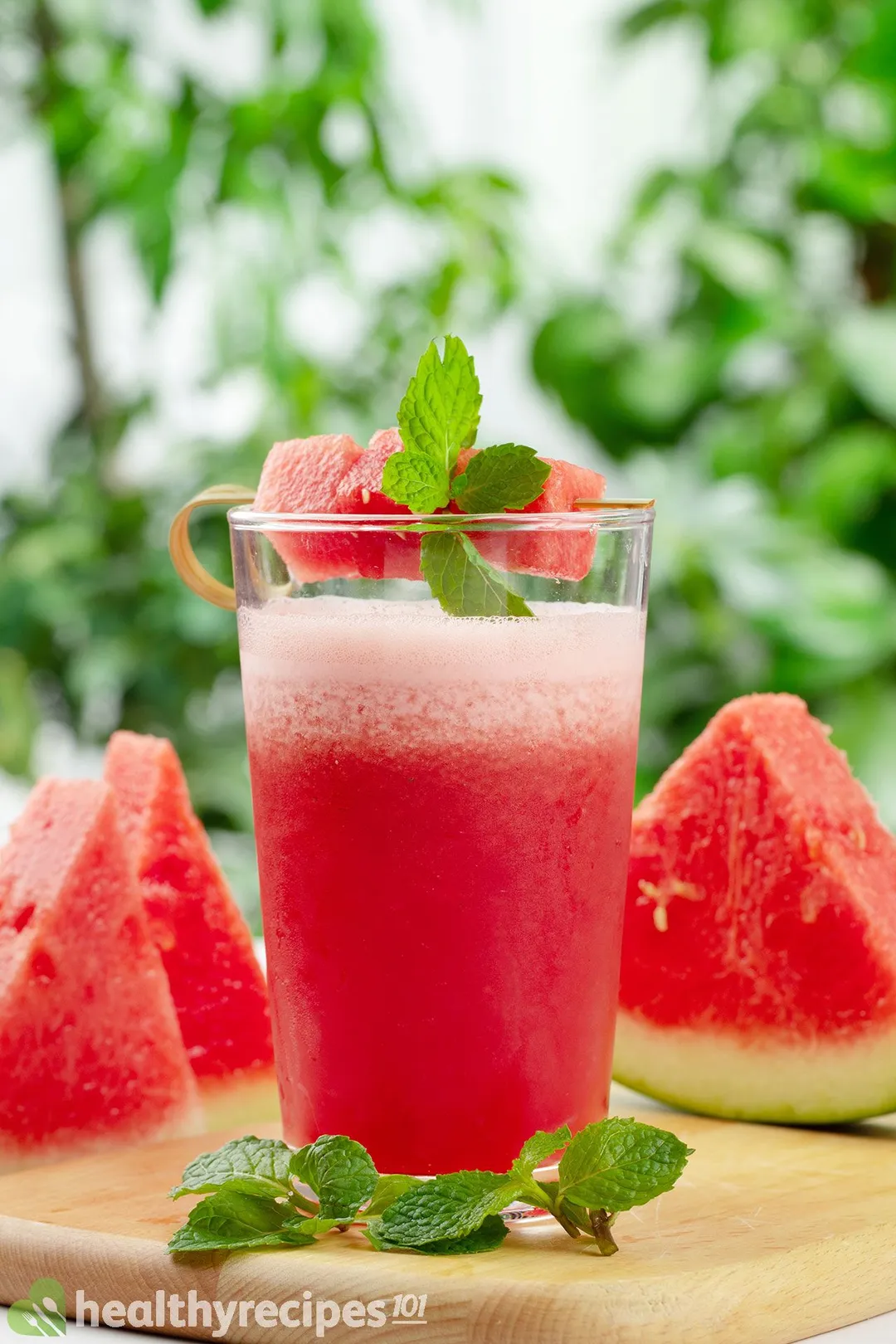 As a result, it's critical to keep an eye on the ingredients you add to your smoothies. Here are a few healthy options that won't send your calorie count through the roof.
Begin with 1 cup of fruit, either fresh or frozen. Strawberries, blueberries, mangoes, bananas, pineapple, cherries, and peaches are all fantastic fruit bases.
If you don't mind the green color, adding a handful of spinach or kale to your beverage is a great way to boost antioxidants. These greens will also give your smoothie body, but their flavor is almost imperceptible when combined with fruit.
Among the liquid options are milk, non-dairy milk, coconut water, iced coffee or tea, and juice.
If you want to increase your protein intake, choose milk or pea protein milk, both of which contain between 8 and 10 grams of protein per cup.
If you're getting enough protein from other sources, coconut water or almond milk are lighter options.
A dash of juice is an excellent way to sweeten your smoothie, but be cautious of added sweeteners.
Cocoa powder, cinnamon, turmeric, ginger, and unsweetened matcha powder are some useful flavor enhancers. These add depth to your smoothie while also providing certain health advantages.
Oats or other fiber-rich grains are popular additions to smoothies for certain individuals. If you add whole grains to your smoothie or fruit bowl, you'll get all of their benefits in addition to extra body.
While whey protein, protein powder, and pea protein are popular choices, other options include almond protein, peanut protein, hemp protein, egg white protein, soy protein, and brown rice protein. When it comes to powders, simple ingredient lists work best.
If you choose this path, carefully read the labels for added or artificial sweeteners. Additionally, you should consider the protein source, particularly if you have any dietary restrictions (like avoiding dairy or soy).
A handful of ice cubes will add more volume and give your smoothie a much silkier texture. Plus, the coldness gives the beverage a refreshing element that makes it an ideal choice for hot summer days.
FAQ
1. How to Thicken a Smoothie
Unfortunately, we've all had the experience of making a thin, watery smoothie, which is usually the result of using too much liquid or room-temperature ingredients.
Fortunately, there are a few strategies and items you can employ to boost the volume of your smoothies that don't include bananas.
Start by blending frozen ingredients: Frozen fruit and vegetables behave as ice in the smoothie, keeping it cool and thick.
Add oats: Oats give bulk and fiber to the smoothie without imparting an off-putting taste.
2. Can You Freeze a Smoothie?
Yes, you can! Smoothies freeze well so you can store them in the freezer and they will stay fresh and last for months.
Here is how to freeze a smoothie:
Prepare the smoothie: Pick and make your favorite smoothie (check out our collection of 40 healthy smoothie recipes below).
Divide into containers: You can store your smoothie in small ice cream cups or freezer-safe containers, but remember not to fill it all the way up as the liquid expands as it freezes. If you're keeping the smoothie in heavy-duty Ziploc bags, be sure to remove as much air from the bag as possible.
Freeze the smoothie: Seal the Ziploc bags or place the lid on the containers. Place them in the freezer. Now your frozen smoothie should last up to two months.
Remove the smoothie from the freezer and allow it to partially defrost before drinking. Don't thaw it out completely as it will lose its creamy texture.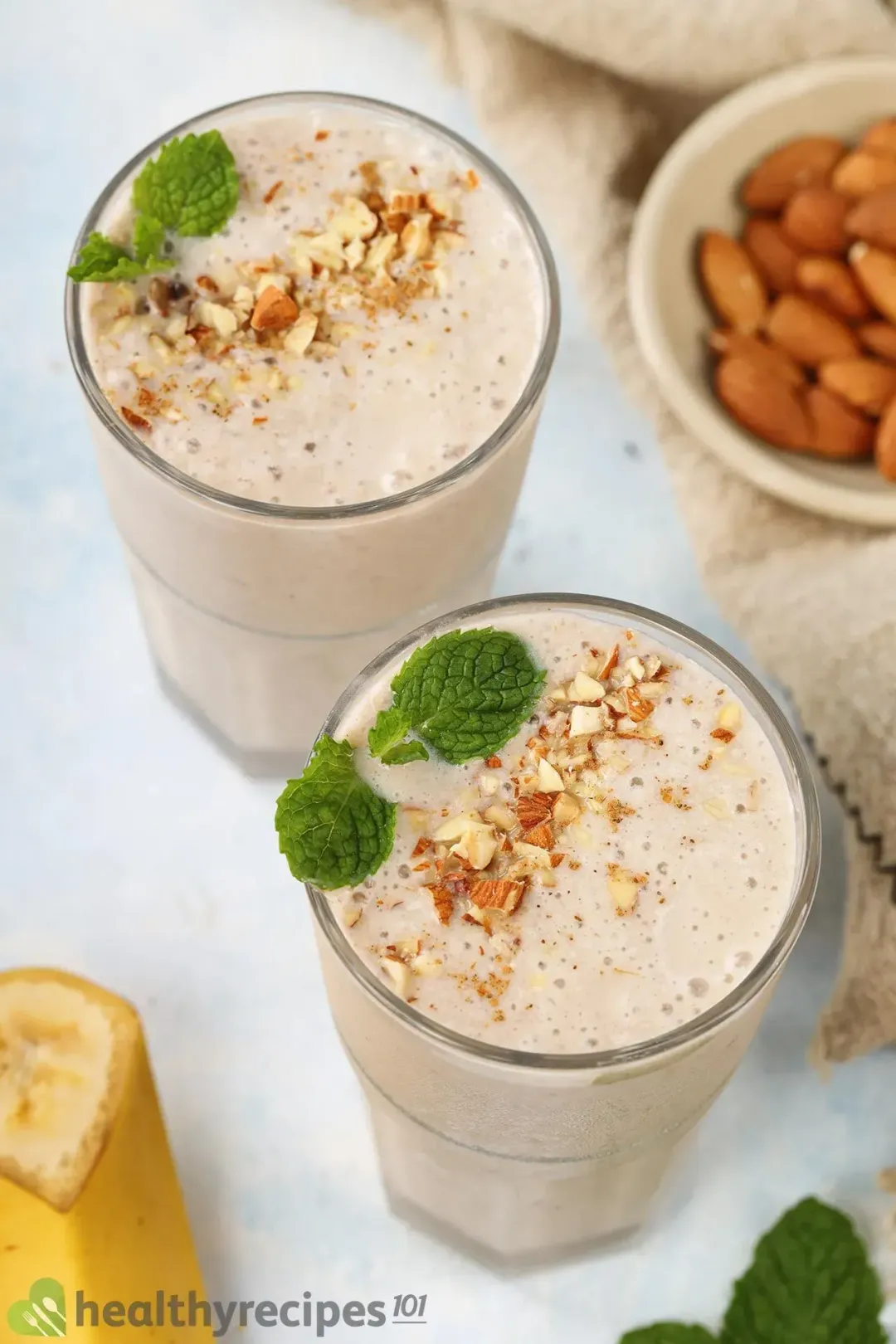 Next Recipe
Banana Smoothie Recipes
Banana Smoothie Recipes
Writer, Author
Luna Regina is an accomplished writer and author who dedicates her career to empowering home cooks and making cooking effortless for everyone. She is the founder of HealthyKitchen101.com and HealthyRecipes101.com, where she works with her team to develop easy, nutritious recipes and help aspiring cooks choose the right kitchen appliances.
Comments/ Reviews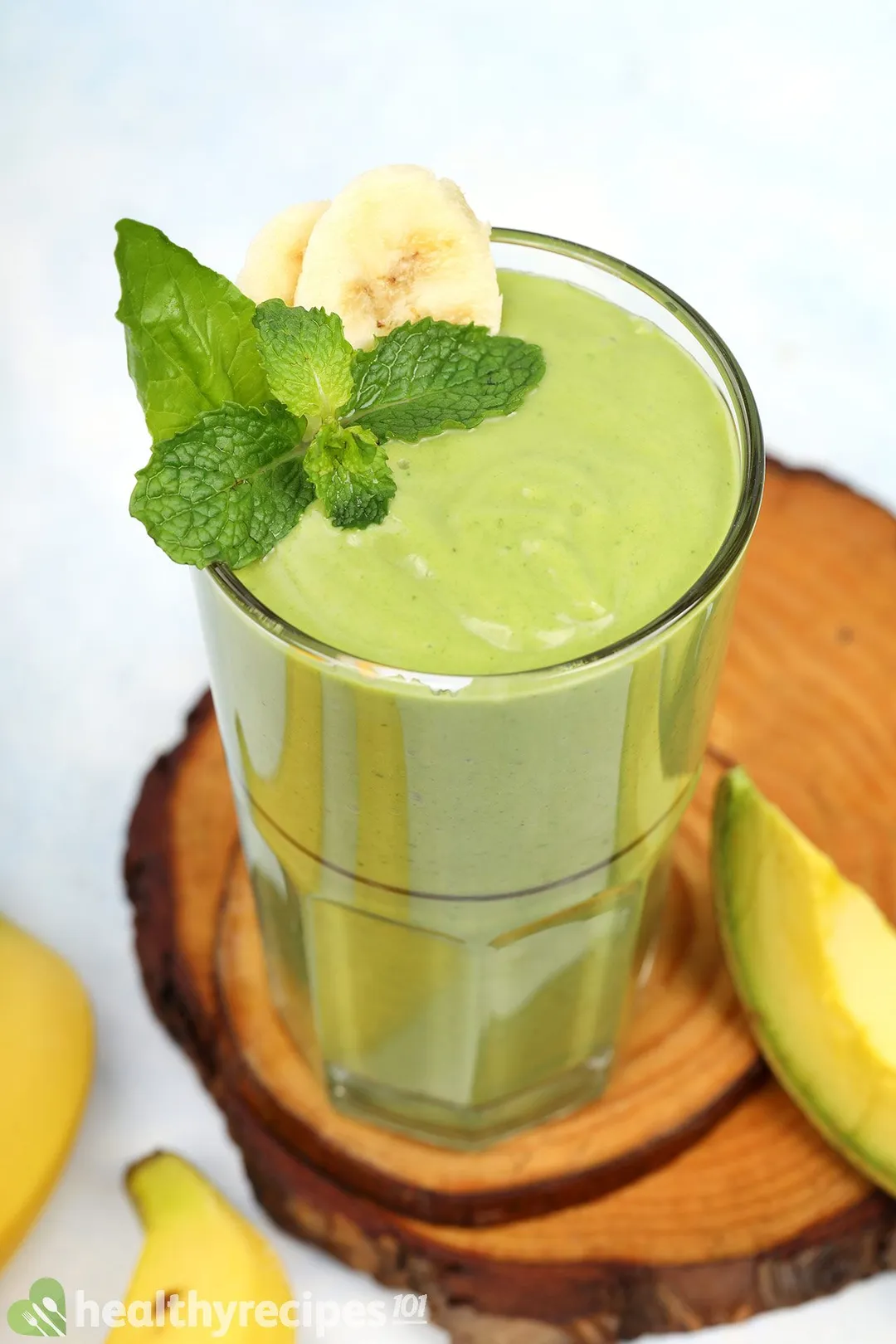 Made avocado spinach, no changes and really delicious!