Ground beef is an incredibly popular ingredient, and our recipes will introduce you to some fabulous, protein-packed Asian ground beef recipes.
Asian cuisine is as diverse as it gets. Each country has its signature recipes with specific ingredients and seasonings native to the country. Ground beef is a good starting point to experiment with your favorite Asian dishes.
Best Asian Ground Beef Recipes
Enjoy these delectable Asian recipes with one of the most versatile ingredients in the kitchen.
Reasons to Love
There are many reasons to include ground beef in your menu. You get to enjoy the bold, wonderful flavors of beef without having to learn how to come up with the perfect steak cut.
It's far easier to cook ground beef than a steak. Because the size of meat is so much larger, you are more likely to undercook or overcook steak than ground beef. Not just that, you can cook ground beef in a skillet, even when it's not thawed. A ground beef dish is ready to be served almost as soon as it's done.
Ground beef still retains the natural flavor and texture of the original cuts. The bold flavors of beef give it an edge over other proteins and make your dishes incredibly delicious.
Ground beef isn't a blank canvas by any stretch, but thanks to its versatility, it's still easy to incorporate it into any kind of meal.
What Spices and Herbs Go Well With These Recipe?
Asian cuisine prioritizes using fresh ingredients over dried spices. With that being said, the cuisine still uses a wide collection of unique spices.
Freshly prepared garlic and onions are used instead of garlic and onion powder. Unique spices like five spice, star anise, cinnamon, Szechuan peppercorns, and allspice are frequently mixed with basic ones like salt and pepper.
Soy sauce, hoisin, and oyster sauce are well-known. Other seasonings like fish sauce, gochujang, or miso are all bursting with flavors but unfamiliar to the Western palate.
As in other cuisines, wine sometimes plays a big role in Asian dishes, too. Shaoxing wine, a sweet Chinese rice wine, is a notable example.
Popular Ways to Cook
A ground beef bowl sounds straightforward, but it can be an incredible meal. The two main ingredients are cooked rice and sautéed ground beef; the rest are all up to you.
Add your favorite seasonings or take inspiration from different Asian countries. Incorporate some vegetables into the beef bowl to make the dish more diverse and colorful.
A popular example of a ground beef bowl is Korean bibimbap, a mixed rice bowl with beef, vegetables, and a signature Korean sauce.
Stir-frying is a method that can release the ground beef juices, and give it a nice char on the outside. There are numerous routes you can take with stir-fried ground beef, but two stand out.
Pairing beef with vegetables like onions, broccoli, bok choy, etc, will always make a delicious meal. You can find stir-fried beef and vegetables on the dining table of most South Asian families.
The other ingredient that goes well with beef is noodles. When we say noodles, we refer to all kinds. Stir-fried beef noodles are highly customizable, so you can use any type – egg noodles, ramen, hor fun, soba, udon, or even instant noodles.
As with other stir-fried dishes, beef soups and stews can also be prepared with your choice of ingredients. Simply choose your favorite vegetables, incorporate them with ground beef, and you will have a piping hot bowl of soup.
Ground beef will add a ton of flavors to the soup broth, infusing it with a rich deliciousness without the need to add much seasoning.
The good thing about using ground beef for soup is that you don't have to cook it for a long time. Ground beef saves you the trouble of tenderizing the meat – you just need to bring out the flavors.
Dumplings are as gorgeous as they are tasty, requiring both finesse and balance to perfect them. Ground beef is a common ingredient for dumpling fillings. They are usually paired with diced vegetables like carrots and onions or smaller ones like peas or corn.
You can either steam dumplings, incorporate them in a soup, or make potstickers with a crispy outer layer.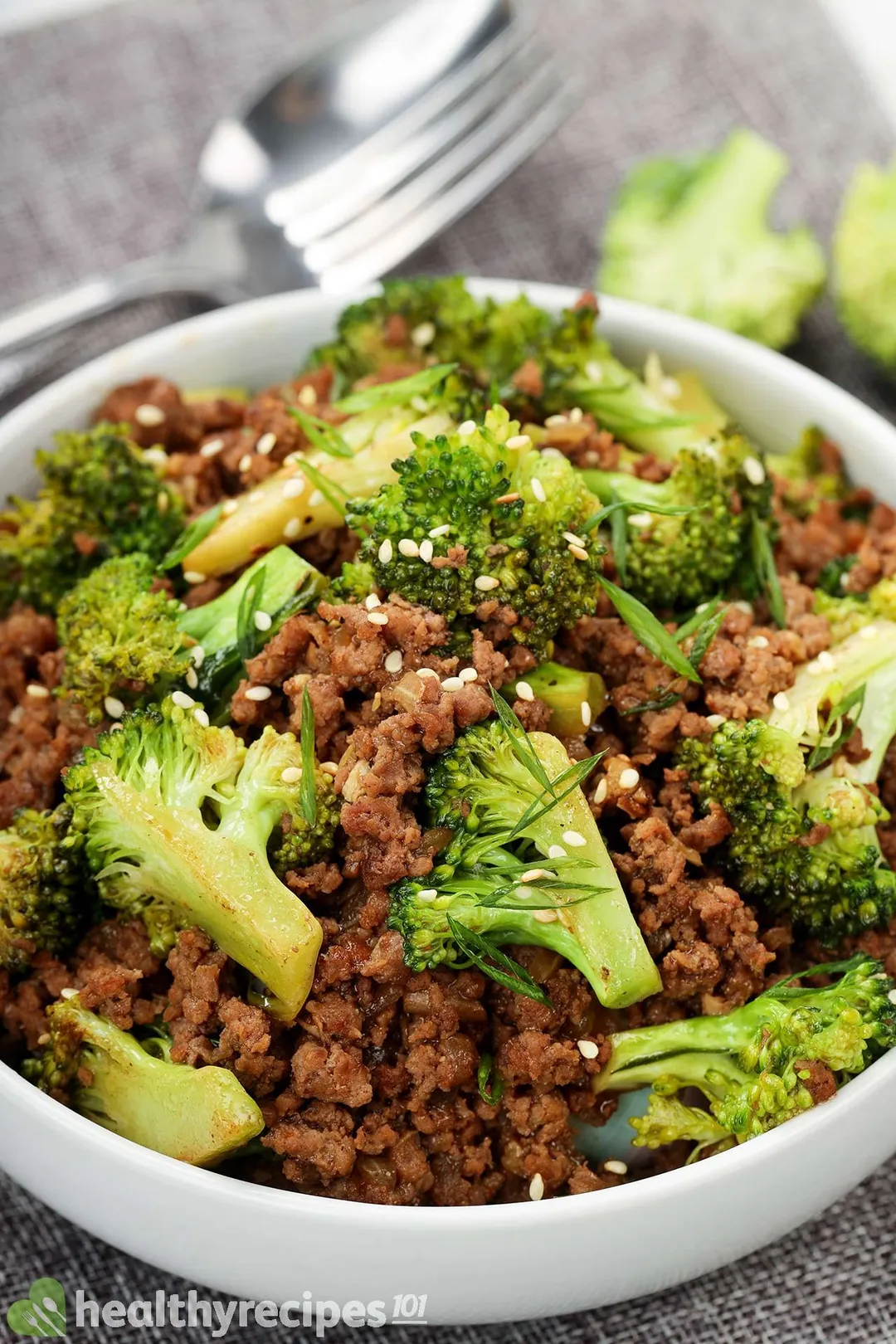 Asian Ground Beef Recipes
This diverse collection of Asian ground beef recipes features a versatile ingredient that makes meals delightful and flavorsome.
Ingredients
Directions
Choose a recipe that you like.
Assemble all the essential ingredients.
Follow the instructions to give you incredibly delicious Asian ground beef recipe in less than 40 minutes!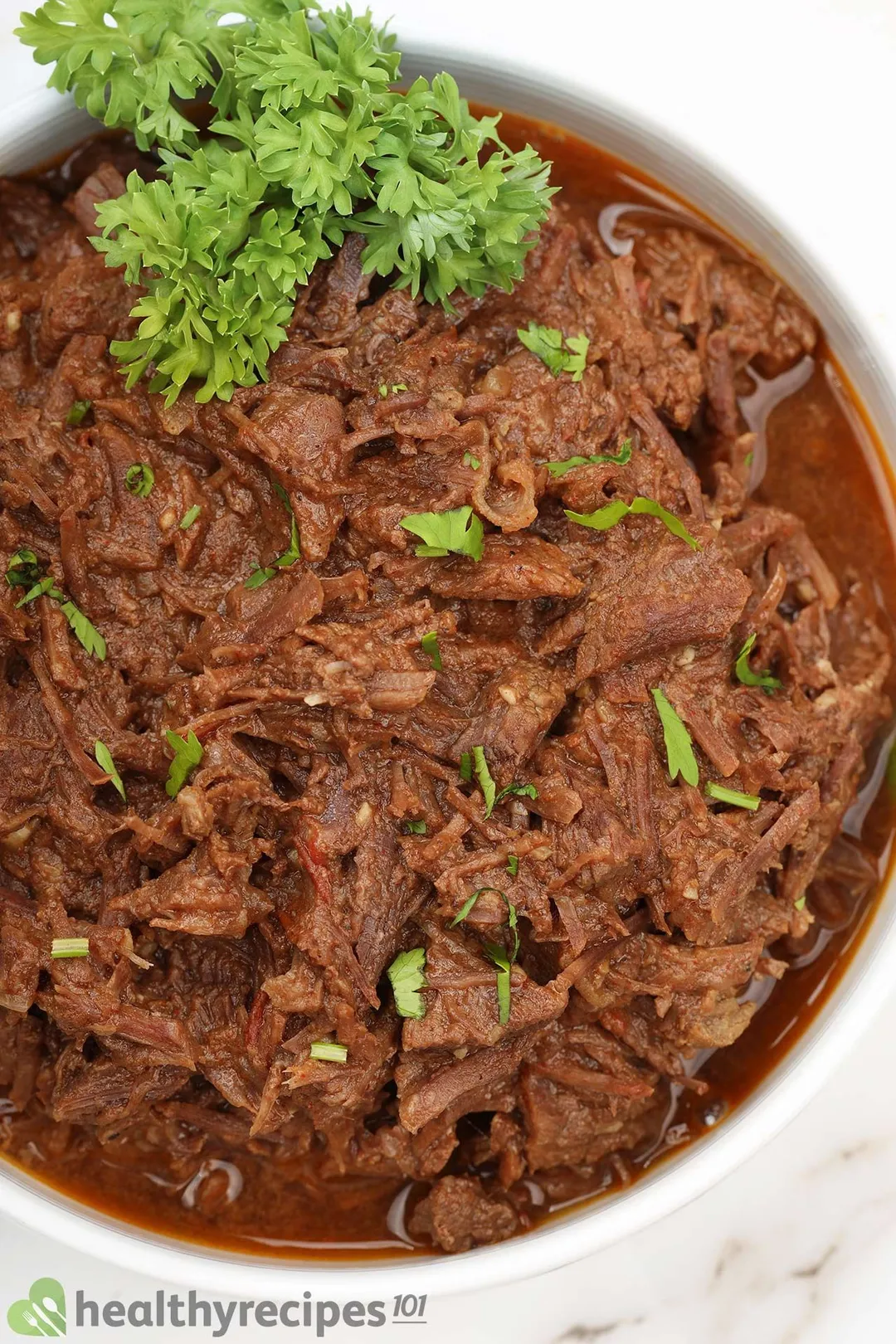 Previous Recipe
Shredded Beef Recipes
Shredded Beef Recipes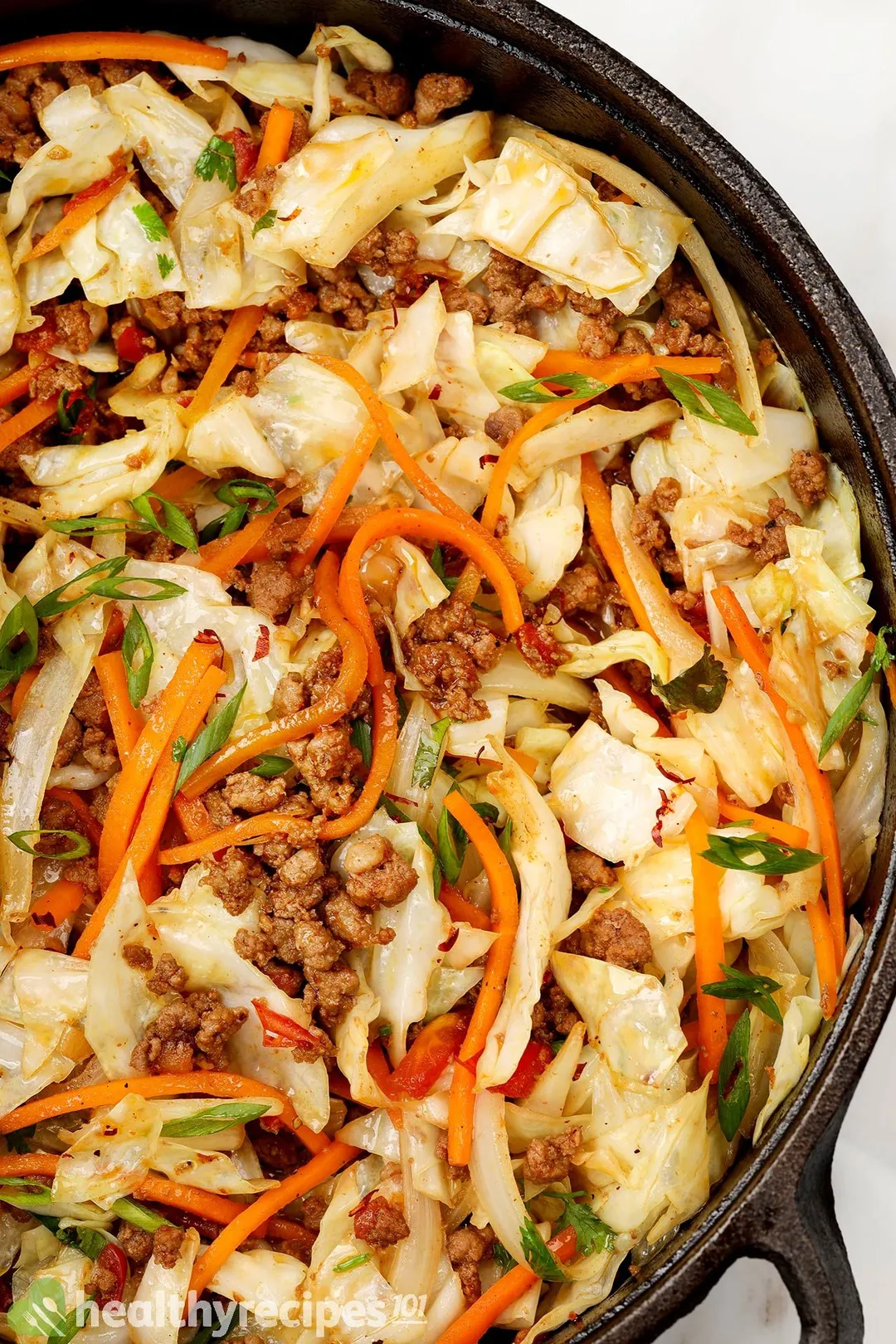 Next Recipe
Cabbage and Ground Beef Recipes
Cabbage and Ground Beef Recipes
Writer, Author
Luna Regina is an accomplished writer and author who dedicates her career to empowering home cooks and making cooking effortless for everyone. She is the founder of HealthyKitchen101.com and HealthyRecipes101.com, where she works with her team to develop easy, nutritious recipes and help aspiring cooks choose the right kitchen appliances.
Comments/ Reviews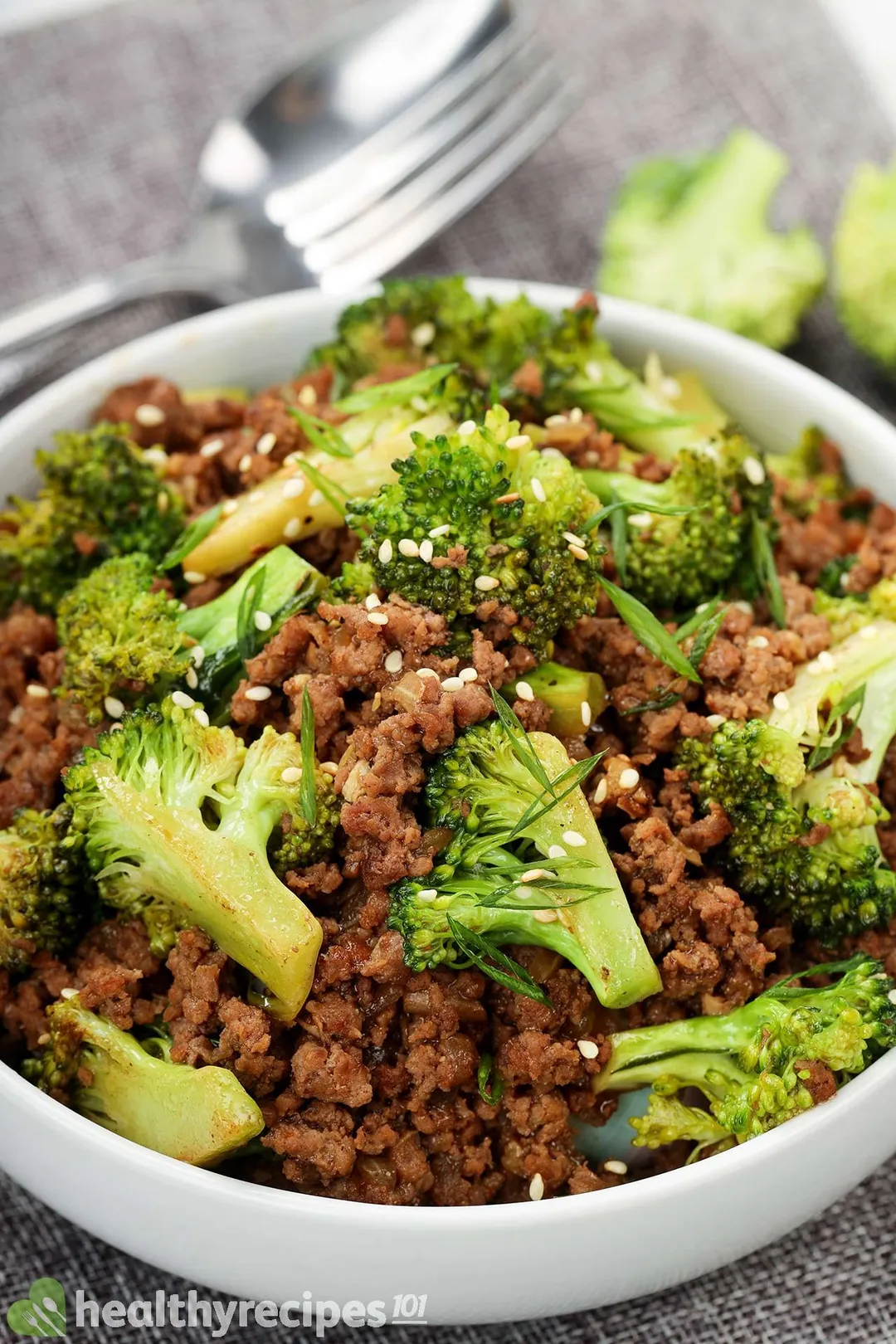 Like ground beef vs broccoli. It seems like an easy one-dish meal that would be perfect for a busy weeknight dinner!