Our Mongolian beef recipes allow you to create a restaurant favorite in your own home. They are easy to prepare, bursting with Asian flavors, and ready in a moment.
Mongolian vs. Szechuan vs. Hunan Beef
Mongolian beef, Szechuan beef, and Hunan beef are three popular Chinese meat dishes in Western nations. Let's compare these three tasty dishes because they have distinct origins and flavors.
Mongolian Beef: The origin of this dish's name is a bit of a mystery, as Mongolian Beef was created in Taiwan. This Chinese-American restaurant staple consists of thinly sliced beef stir-fried with scallions in a simple yet tasty sauce.
The sauce complements the beef stir-fry perfectly. It is slightly sweet and sour but delicate enough not to overshadow the flavor of the beef.
Szechuan Beef: Being one of the most popular dishes in Chinese cuisine, Szechuan beef originated in Sichuan province. The flank steak is sauteed in a sweet and spicy sauce.
Garlic, chili peppers, and Szechuan peppercorn are the key components in the sauce, giving it a robust and spicy flavor that will leave you wanting more.
Hunan Beef: Hunan beef is a Chinese delicacy that originated in the western Hunan province. It's made out of thinly sliced beef and tossed in a super hot and spicy sauce, which makes it the most spiced of them all. The dish also contains a lot of veggies that have been cooked until they are crisp-tender and delicious.
Collection of Mongolian Beef Recipes
Next time you have a yearning for Mongolian beef in a sweet and savory, glossy sauce, skip the trip to a Chinese restaurant and try to make this famous dish in the comfort of your kitchen.
1 of 2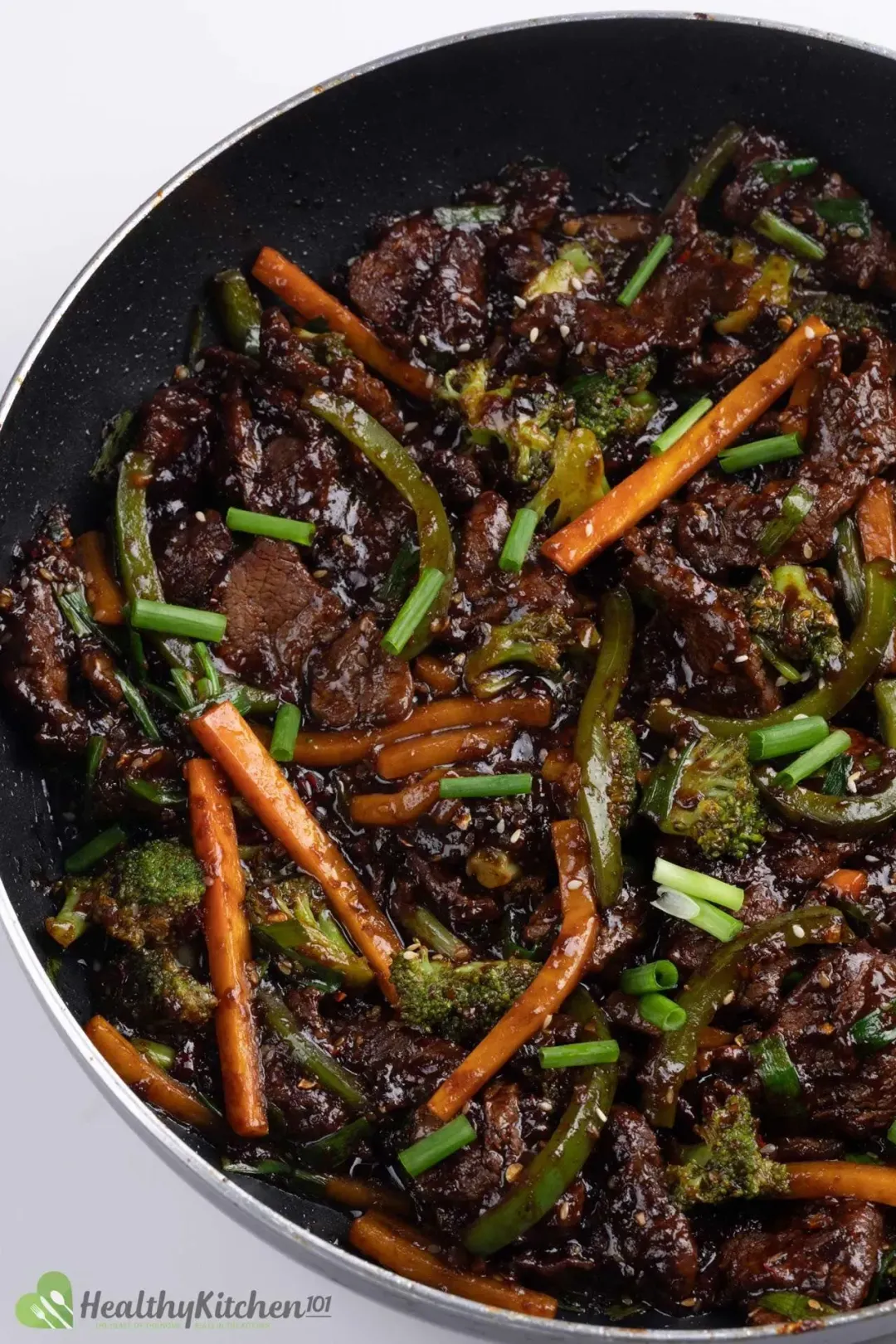 1 of 2
Mongolian Beef Recipe
If the dark glaze isn't enough to win you over, the promise of a savory-sweet dynamic surely will. There's nothing like contrasting tastes to create a meal of potent essence. That's what you get with this spirited dish.
Get the
recipe
.
2 of 2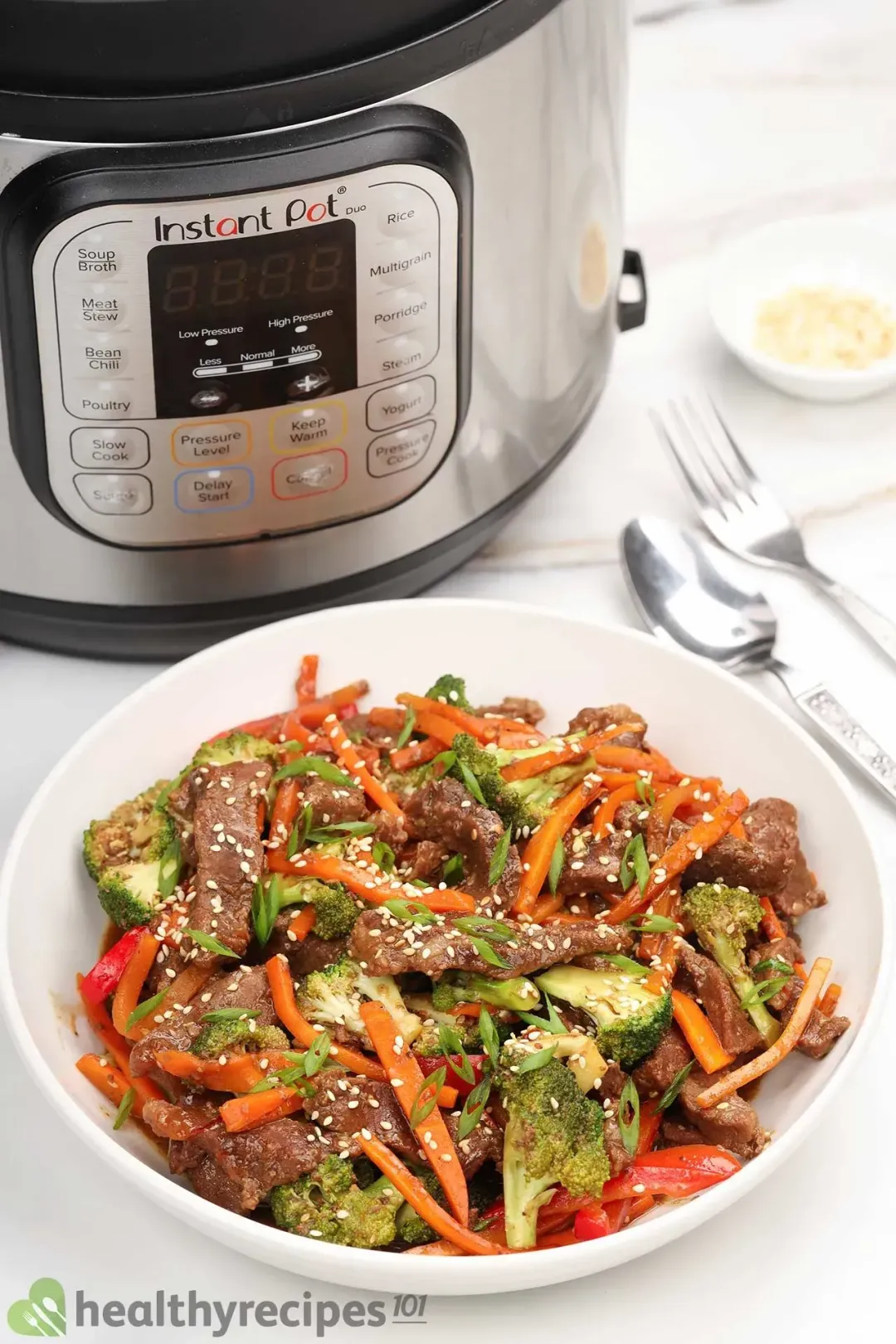 1 of 2
Instant Pot Mongolian Beef Recipe
When the family is gathered around the dining table, you can't go wrong with this Instant Pot Mongolian Beef. It's the laid-back version that allows you downtime while it cooks. And a lovely meal right after.
Get the
recipe
.
What Cuts of Beef Are Best for These Recipes?
According to our experts, sirloin steak is the ideal cut of beef for Mongolian beef since it is soft and cooks fast. Flank steak is also an excellent choice for beginner cooks, because the grain on flank steak is obvious, which makes it easy to slice thinly. 
If you buy a cheap cut of beef, marinating the sliced meat in baking soda will make it more tender.
Different Ways to Cook
Skillet/ Pan/Wok
Cooking Mongolian beef in a pan, wok, or skillet is the traditional and most popular method of preparation. You can cook the meat in many batches, enabling the beef to sear properly in the wok.
It's recommended to wait a few seconds before using a wok spatula to turn the steak over. Some pink is alright. The meat does not need to be fully done at this stage because it will continue cooking in the sauce.
Finally, mix the sauce and add the meat back to the pan. Stir the ingredients briefly to incorporate, then transfer the dish to a serving platter.
Instant Pot
Mongolian beef recipes will work really well in your Instant Pot since the meat will cook quickly and the result is still incredibly soft.
The step of searing the beef in an Instant Pot provides excellent flavor and should not be skipped. Add the meat that has been seared and the prepared sauce to the pot, stir, and close the lid. Cook for 10 to 15 minutes on high heat. To serve, garnish with chopped onions and sesame seeds.
Crock Pot
The greatest part about cooking Mongolian beef in a slow cooker is that minimal preparation is required. There is no need to sear or cook the beef beforehand; simply measure the ingredients, cover the meat with cornstarch, and shred a couple of carrots. Place everything inside the slow cooker and let it do the rest!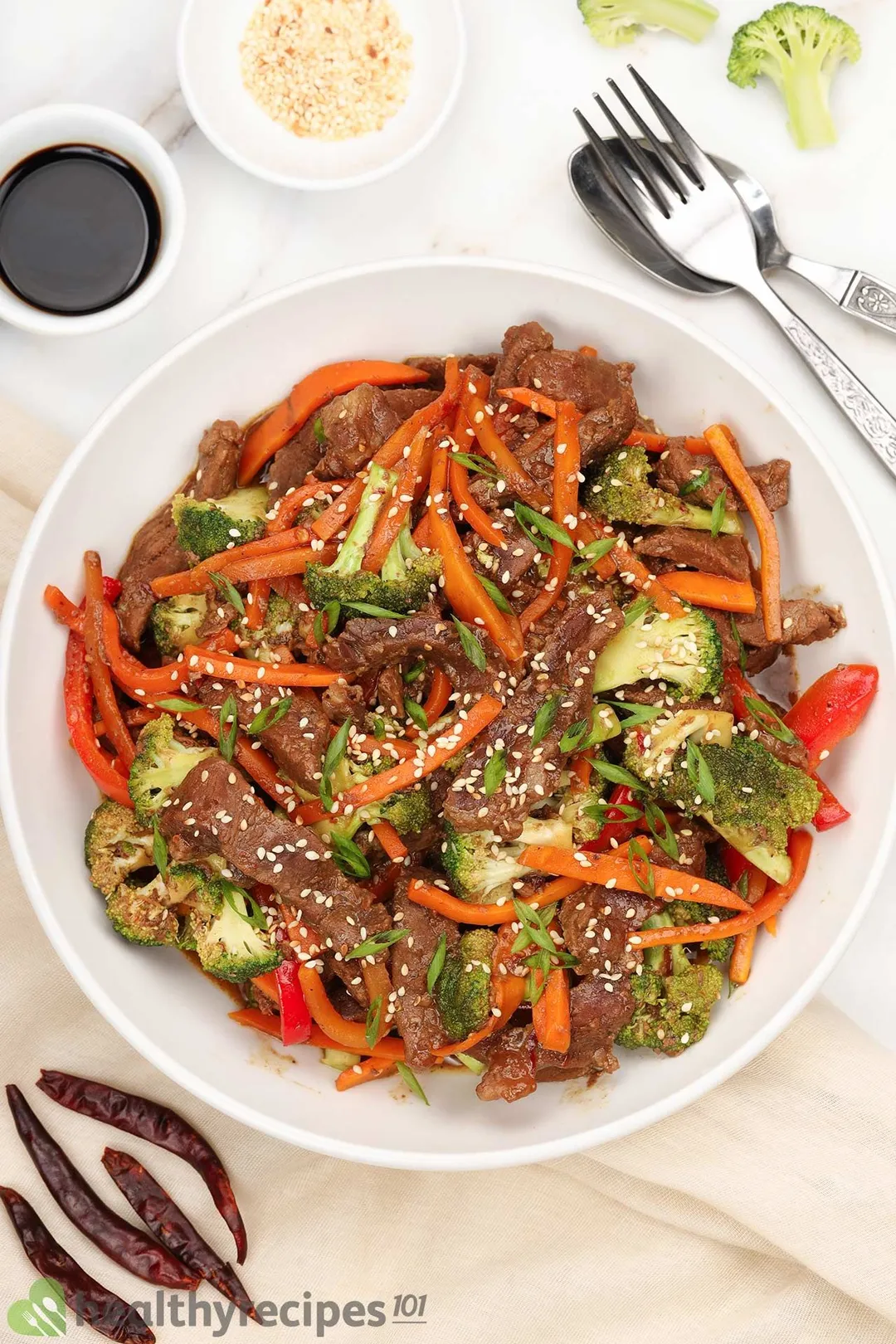 Mongolian Beef Recipes
Need more takeout-inspired recipes for your home cook? Then give our collection of simple yet splendid Mongolian beef recipes a try!
Ingredients
Directions
Choose a recipe that you like.
Assemble all the essential ingredients.
Follow the instructions to give you incredibly tastyMongolian beef recipe in less than 35 minutes!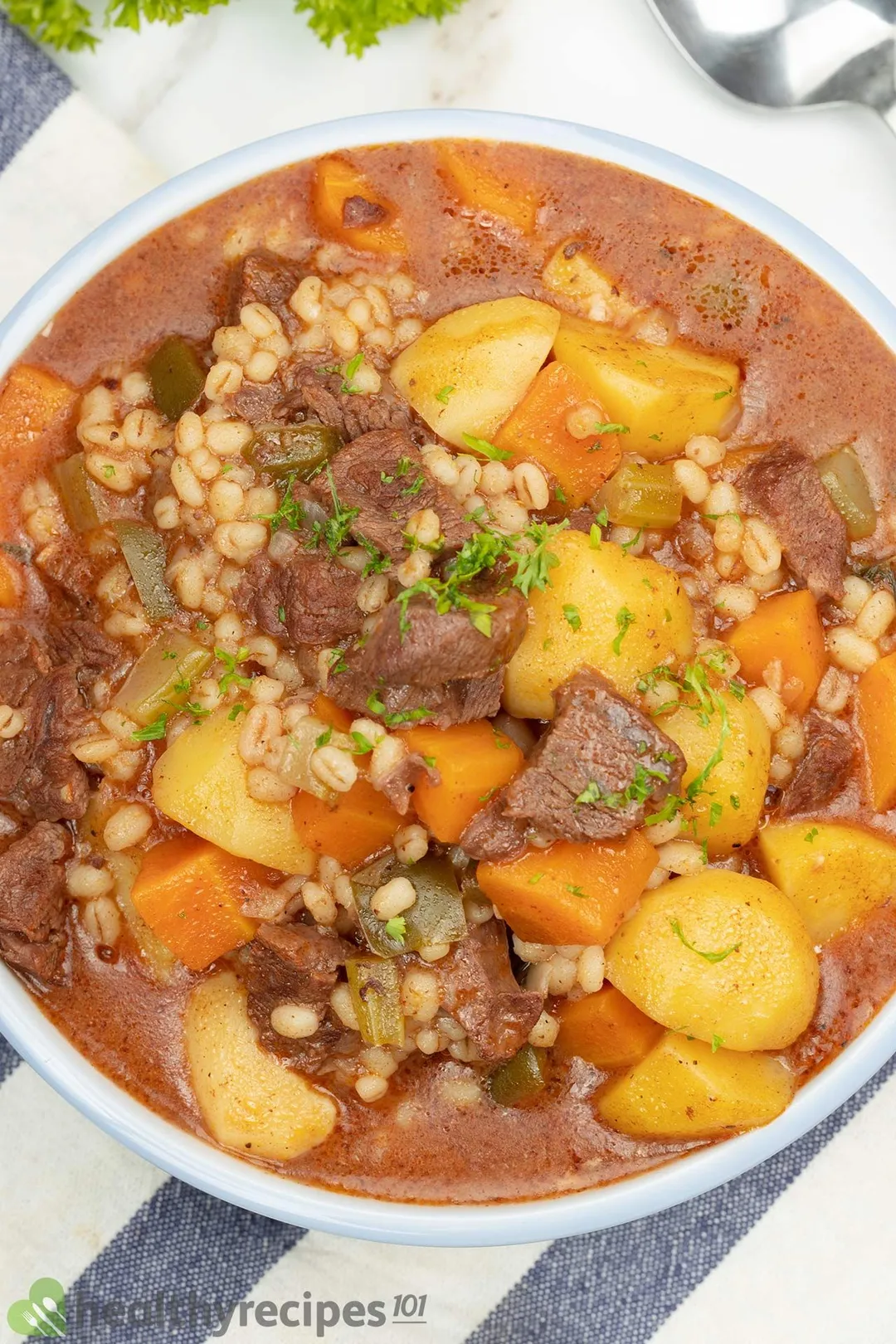 Previous Recipe
Beef Soup Recipes
Beef Soup Recipes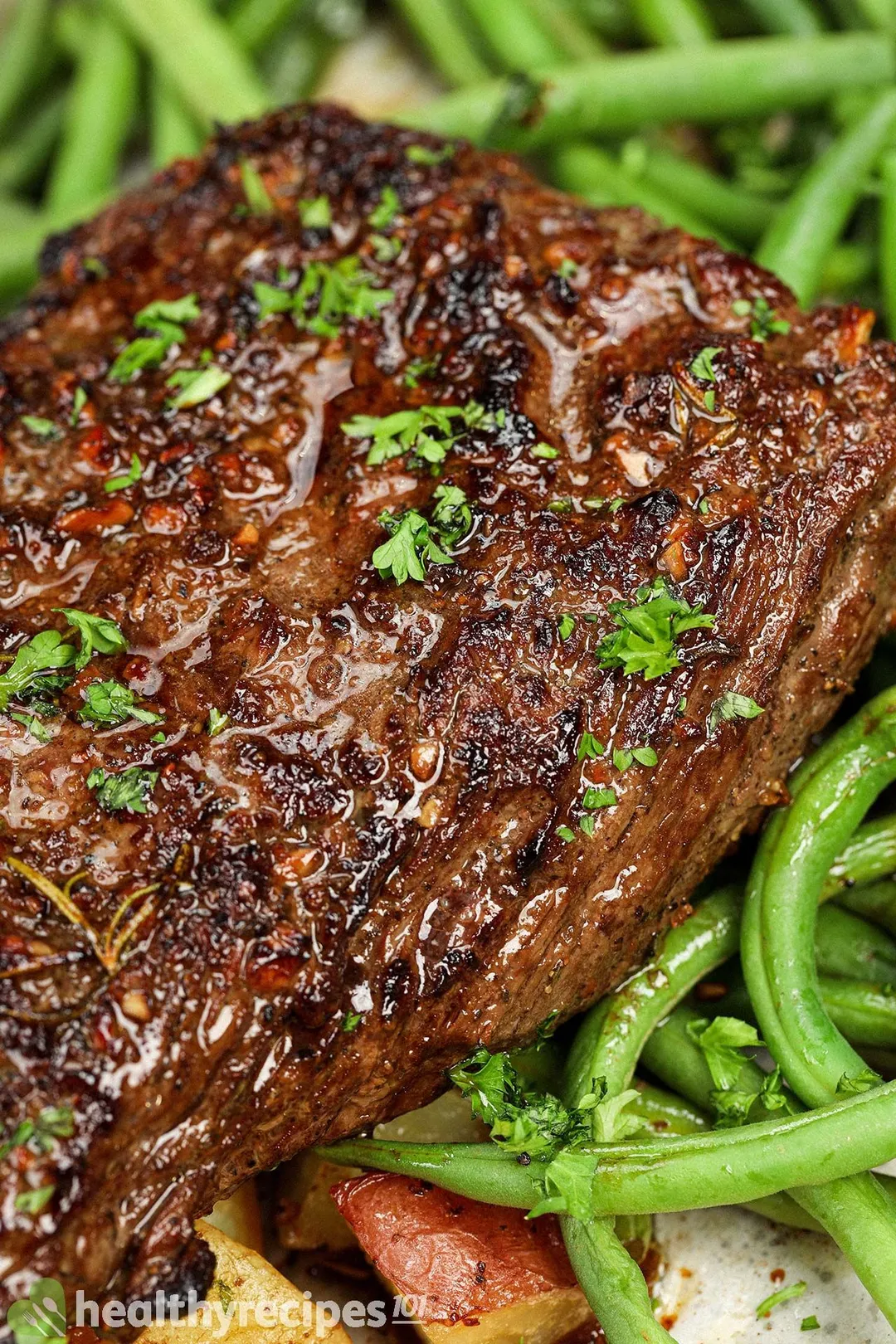 Next Recipe
Beef Flank Steak Recipes
Beef Flank Steak Recipes
Writer, Author
Luna Regina is an accomplished writer and author who dedicates her career to empowering home cooks and making cooking effortless for everyone. She is the founder of HealthyKitchen101.com and HealthyRecipes101.com, where she works with her team to develop easy, nutritious recipes and help aspiring cooks choose the right kitchen appliances.
Comments/ Reviews