There are several reasons beef is a staple in our weekly meal planning. This meat is an extremely adaptable and inexpensive alternative that can be prepared in a variety of dishes.
Whatever you have on hand and regardless of your financial or time constraints, the following easy beef recipes provide something for everyone.
Reasons to Love
For many reasons, beef recipes are part of most comfort foods. First, the meat's high protein content makes it satisfying, keeping you feeling full for longer.
This protein can also be used to create a variety of dishes, from soups and stews to grilled and baked goods. It can be part of a nutritious supper, a snack, or fast comfort food such as burgers.
Lastly, they all cook surprisingly quickly, either on the stovetop or in the oven, making the meat perfect for weeknight dinners and weekend barbecues.
Collection of Easy Beef Recipes
What Is the Best Seasoning for Beef?
When it comes to seasoning beef, the straightforward and classic beef seasoning of freshly cracked black pepper and kosher salt will make the beef shine on the plate.
Sprinkle a little salt, such as flaky sea salt, for a flavorful finishing touch. Or you can add chopped herbs such as thyme, rosemary, or sage to your salt to create a meat-flavored salt.
For steak worthy of a restaurant, baste it with butter and herbs in the last few minutes of cooking. This will give your favorite steakhouse's signature buttery taste.
Another easy way to add flavor to your beef is to rub a clove of garlic onto a steak that has been cooked. Simply chop the garlic in half and massage the sliced side all over the steak while it rests.
With stir-fry and stew recipes, it's best to create a mix of your favorite dry ingredients, such as garlic powder, onion powder, smoked paprika, rosemary, thyme, cumin, chile powder, and brown sugar.
Store the spice blend in an airtight mason jar so that it is always accessible. In addition, the thrill of producing your own homemade spice with a few basic ingredients is simply beyond anything you can buy in a store.
What Are Easy Ways to Cook Beef?
Now that you're familiar with meat spices, let's explore the cooking techniques that bring out the best in each beef cut. Depending on the type of beef, which may have fat and connective tissue, it is important to choose a cooking method that keeps as much moisture in as possible, locking in the flavors and tenderness.
Braising
Braised beef can make even the least tender pieces fall apart on the fork. To braise beef, the meat is first browned, then slowly cooked in a small amount of liquid with a tight lid over low heat. The result is flavorful and tender meat.
Stewing
Beef stew is a wintertime staple dish. The rougher, less costly cuts of beef produce the tastiest beef stews.
The only difference between stewing and braising is that stewing totally submerges the beef in liquid, whereas a minimum amount of liquid is required for braising. Because the meat is often sliced into cubes or tiny pieces beforehand, the cooking time can be reduced.
Grilling
The most popular way of preparing what we often refer to as "steaks" is grilling. Grilling entails preparing food on a gas or charcoal grill or other heat source. Typically, grilling uses high heat for a brief amount of time, with or without a finish, over indirect or lower heat.
Stir-frying
Stir-frying is a quick and simple technique to cook beef throughout the year. Pan frying is a quick cooking technique requiring a little amount of heated fat, such as oil or butter, often high heat, and shorter cooking periods.
Stir-frying is a version in which smaller meat chunks are cooked over extremely high heat with constant stirring. When stir-frying at home (as opposed to in a restaurant), a skillet is preferable over a wok. Marinating the meat is a wonderful technique to build flavor and keep the meat tender.
You can choose a cooking style depending on the ingredients in your kitchen. Now, here are the beef recipes that will have you cooking restaurant-quality meals in no time.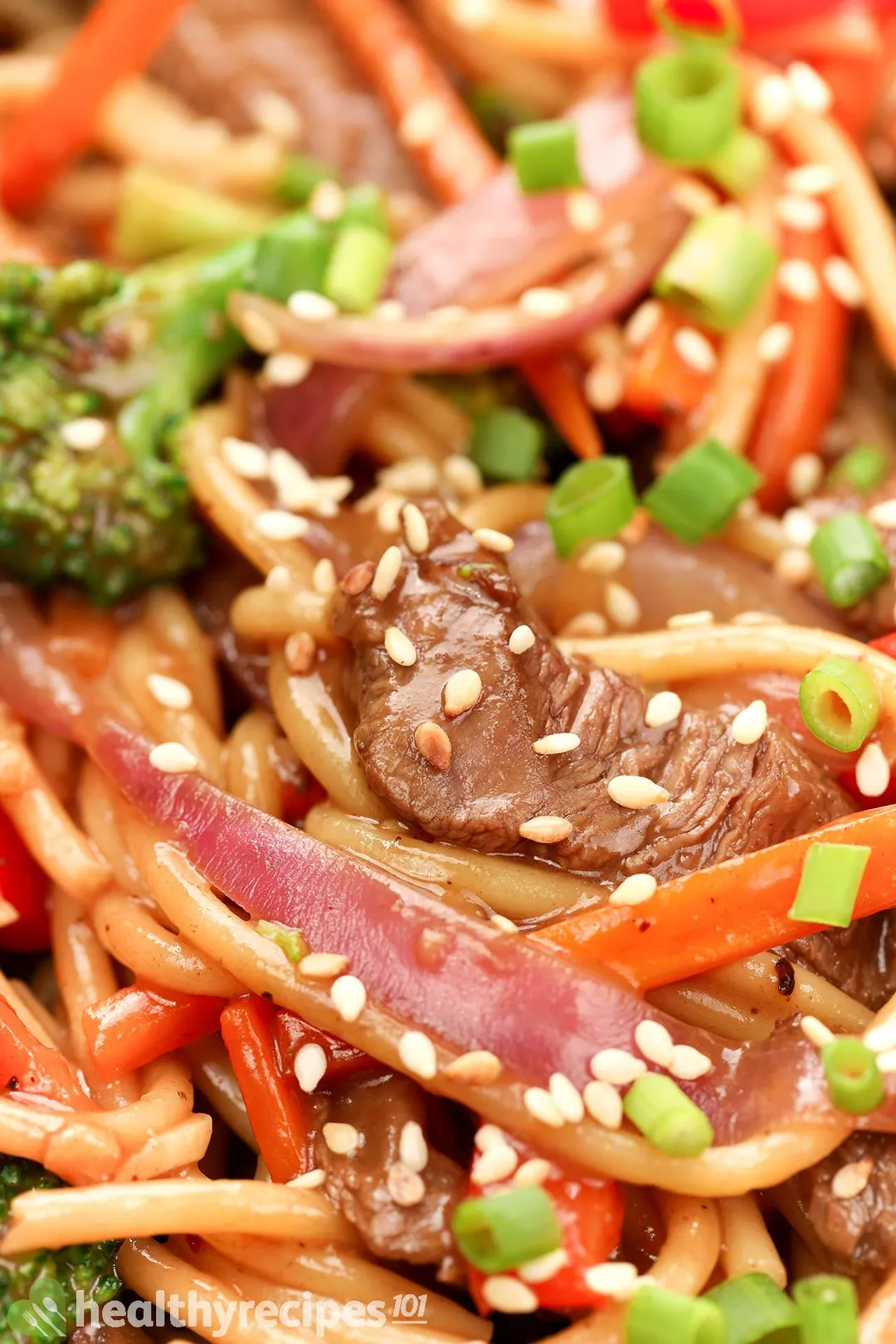 Budget-Friendly and Easy Beef Recipes
Our simple beef dishes make for a delicious weeknight meal. They contain tender, tasty meat, veggies, and all your favorite flavors.
Ingredients
Instructions
Choose a recipe that you like.
Assemble all the essential ingredients.
Follow the instructions to give you incredibly tasty and easy beef recipe in less than 40 minutes!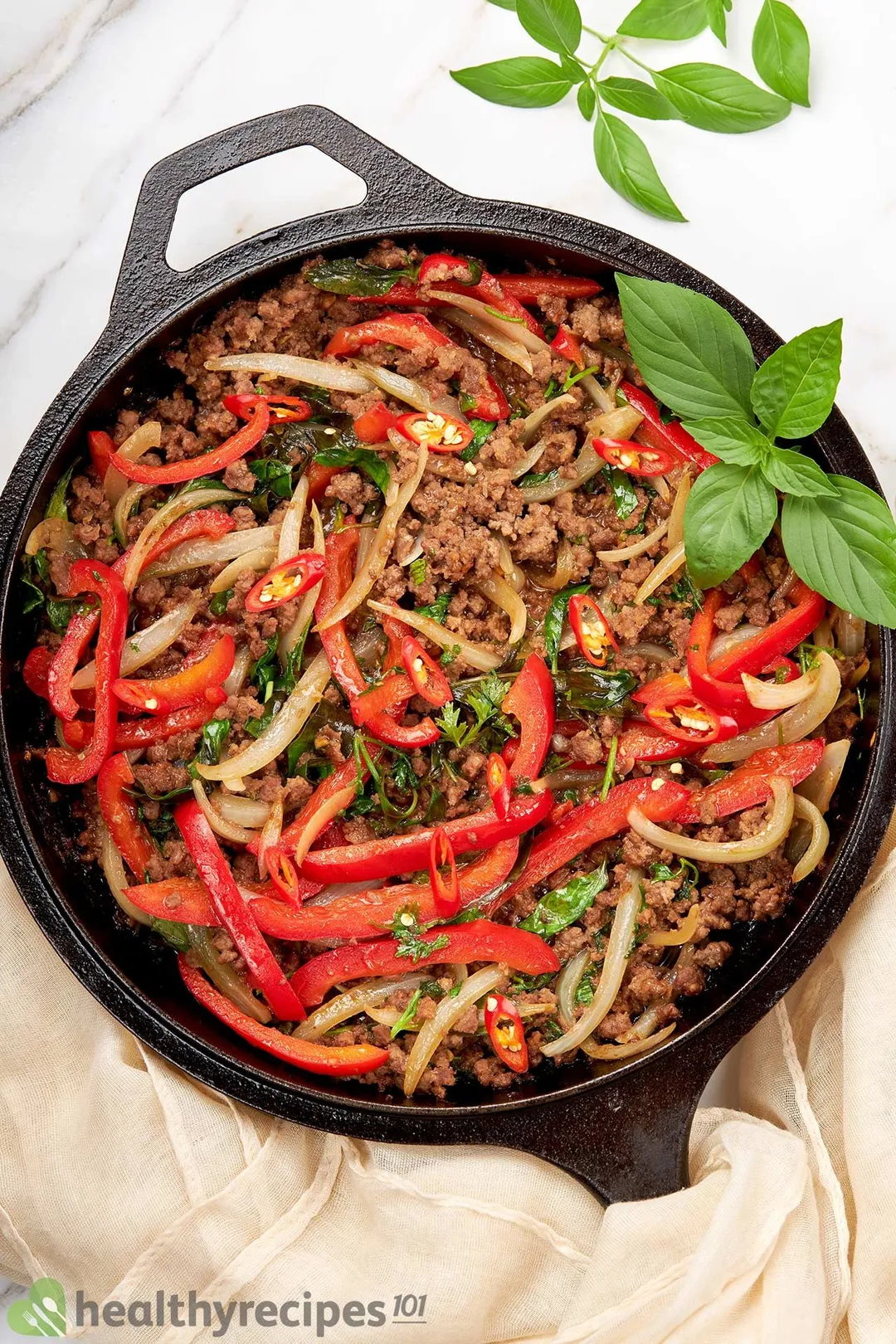 Previous Recipe
Ground Beef Skillet Recipes
Ground Beef Skillet Recipes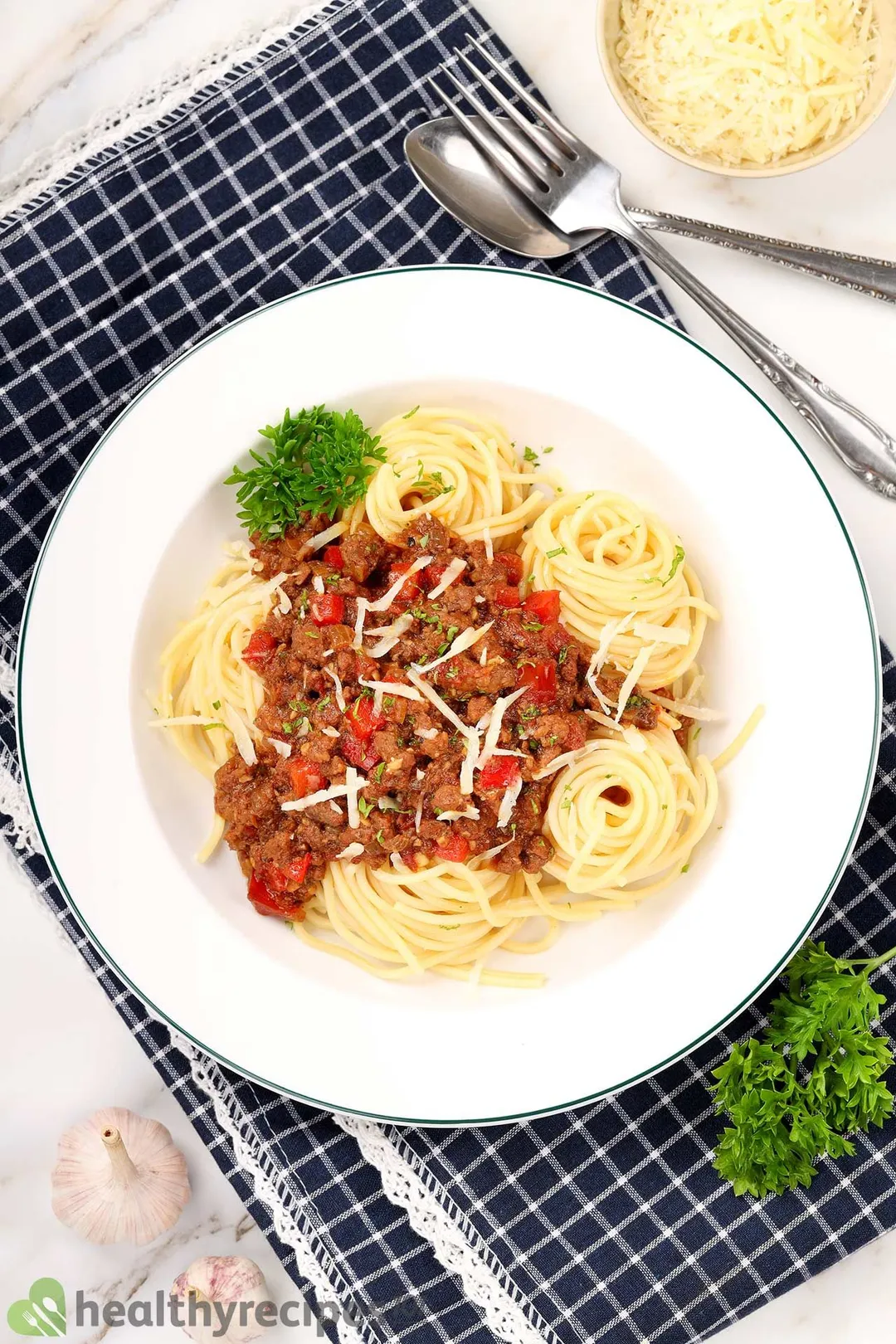 Next Recipe
Beef Pasta Recipes
Beef Pasta Recipes
Writer, Author
Luna Regina is an accomplished writer and author who dedicates her career to empowering home cooks and making cooking effortless for everyone. She is the founder of HealthyKitchen101.com and HealthyRecipes101.com, where she works with her team to develop easy, nutritious recipes and help aspiring cooks choose the right kitchen appliances.
Comments/ Reviews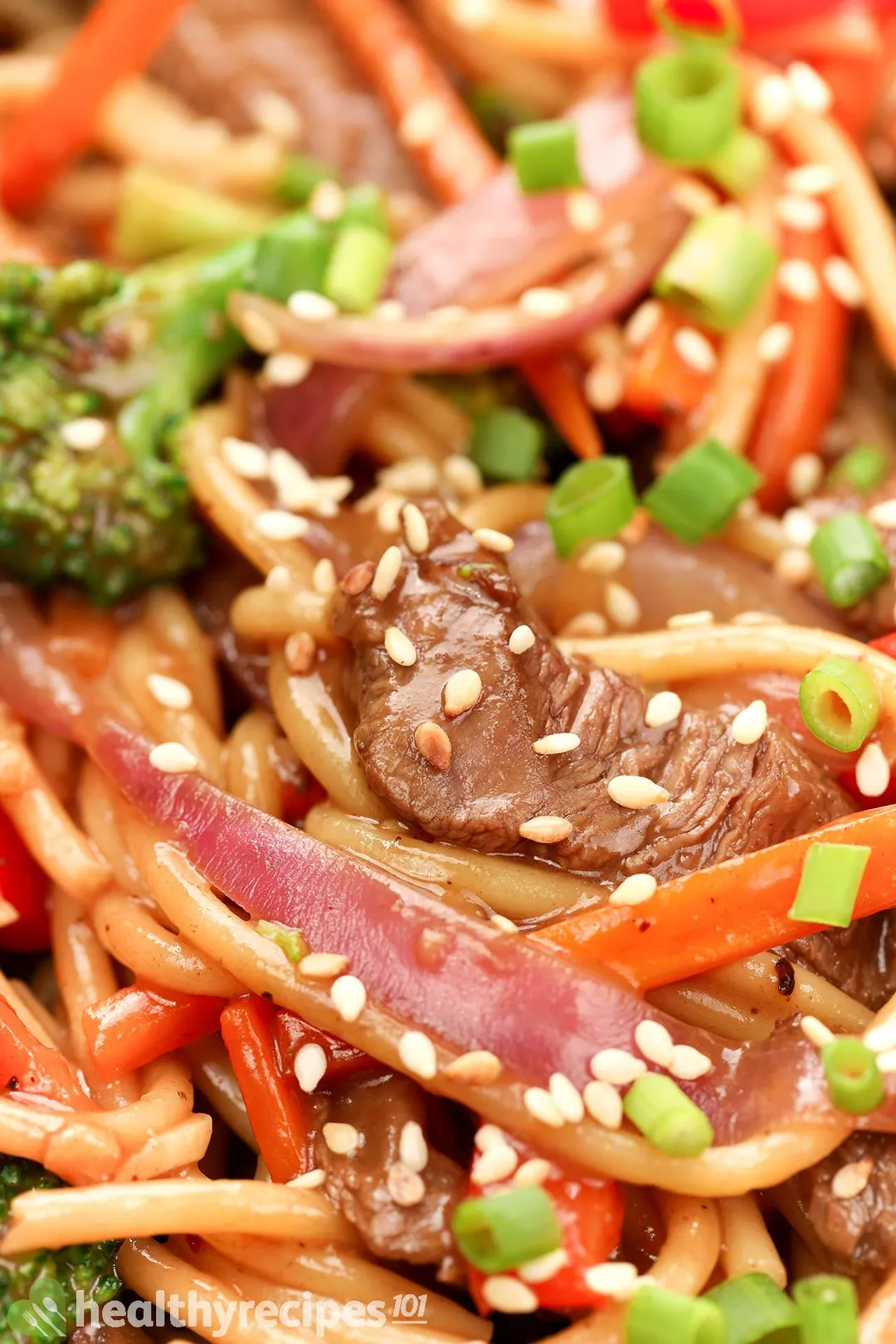 Made steak salad, it's a simple and flavorful easy beef recipe is perfect for a weeknight dinner! It was incredibly easy to whip up, and it's full of flavor.