Our healthy ground beef breakfast recipes achieve the balance between delicious and healthy. Our key to creating these nutritious recipes is to incorporate a protein source, whole grains, veggies, and healthy fats into one meal. These recipes will provide you with lots of wonderful ideas to start your day!
Collection of Ground Beef Breakfast Recipes
The Benefits of Eating Breakfast
As the name suggests, breakfast breaks an overnight fast. Breakfast is frequently referred to as "the most essential meal of the day" for good reason.
According to nutritionists, breakfast is one of the most important meals of the day. A nutritious breakfast has numerous positive effects on our general wellbeing. It helps improve our ability to think clearly and work more effectively throughout the course of the day.
1. Improve Your Nutritional Intake
It's recommended to include fruits, vegetables, whole grains, and proteins such as milk, cheese, and yogurt in your morning meal. This way, you can get other essential nutrients such as folate, calcium, iron, vitamins, and fiber. In fact, those who consume breakfast are more likely to satisfy their daily vitamin and mineral requirements than those who do not.
2. Boost Your Energy
Glucose is the body's energy source. However, after fasting for a night, your glycogen stores are depleted the following morning. Breakfast increases your energy and replenishes your glycogen stores so that you can maintain your metabolism throughout the day.
The basic formula for breakfast is to combine carbohydrates and proteins. Carbohydrates provide your body and brain with the necessary fuel to take on the day, while protein gives you endurance and keeps you full until your next meal.
3. Aid in Weight Management
Breakfast can help you maintain a healthy weight. The first meal of the day prevents large fluctuations in blood glucose levels, so aiding appetite management. 
Additionally, because breakfast satisfies you before you get truly hungry, you are less likely to go for unhealthy snacks such as high-fat foods when hunger strikes later in the day.
4. Improve Concentration
When you're hungry and your body is craving food, it's difficult to keep your mind on important tasks. The consumption of protein- and carbohydrate-rich foods is crucial for enhancing attention and focus.
What to Do With Ground Beef for Breakfast
Ground beef is quick and simple to prepare, making it an excellent protein source for breakfast. Get ready for a week of delicious and satisfying meals with these brilliant ideas to use ground beef for breakfast!
Hamburger Hash: The traditional hamburger hash is one of the favorite breakfast choices of Americans as it's so delicious and quick to make. Potatoes and ground beef are seasoned to perfection and cooked until tender-crisp. This savory dish can also be served as the main course or as a side dish with fried eggs, pancakes, or Belgian waffles.
Casserole: Casserole is a great way to combine everything, usually an abundance of vegetables as well as eggs and ground beef, into one pan. This combination of various nutritious ingredients will provide a delicious and nutritious breakfast.
Burritos: Beef, peppers, and onions are quickly sautéed before being wrapped with scrambled eggs. Make these tasty burritos in advance and reheat them in the microwave when you get to work.
Egg Mug: A beef and egg mug is a quick and easy breakfast that will provide you with an excellent boost of protein. It's perfect for a last-minute breakfast — simply add ground beef to eggs beaten in a cup and microwave. 
Salad: This cheeseburger salad contains all of your favorite cheeseburger ingredients, minus the bread. The salad is made of chopped romaine, tomatoes, avocado, pickles, and shredded cheese, then topped with ground beef patties, red onions, and a simple olive dressing.
Soup: This warming soup is made with cabbage, tomatoes, potatoes, and ground beef. It's so versatile and allows you to substitute any veggies in the fridge.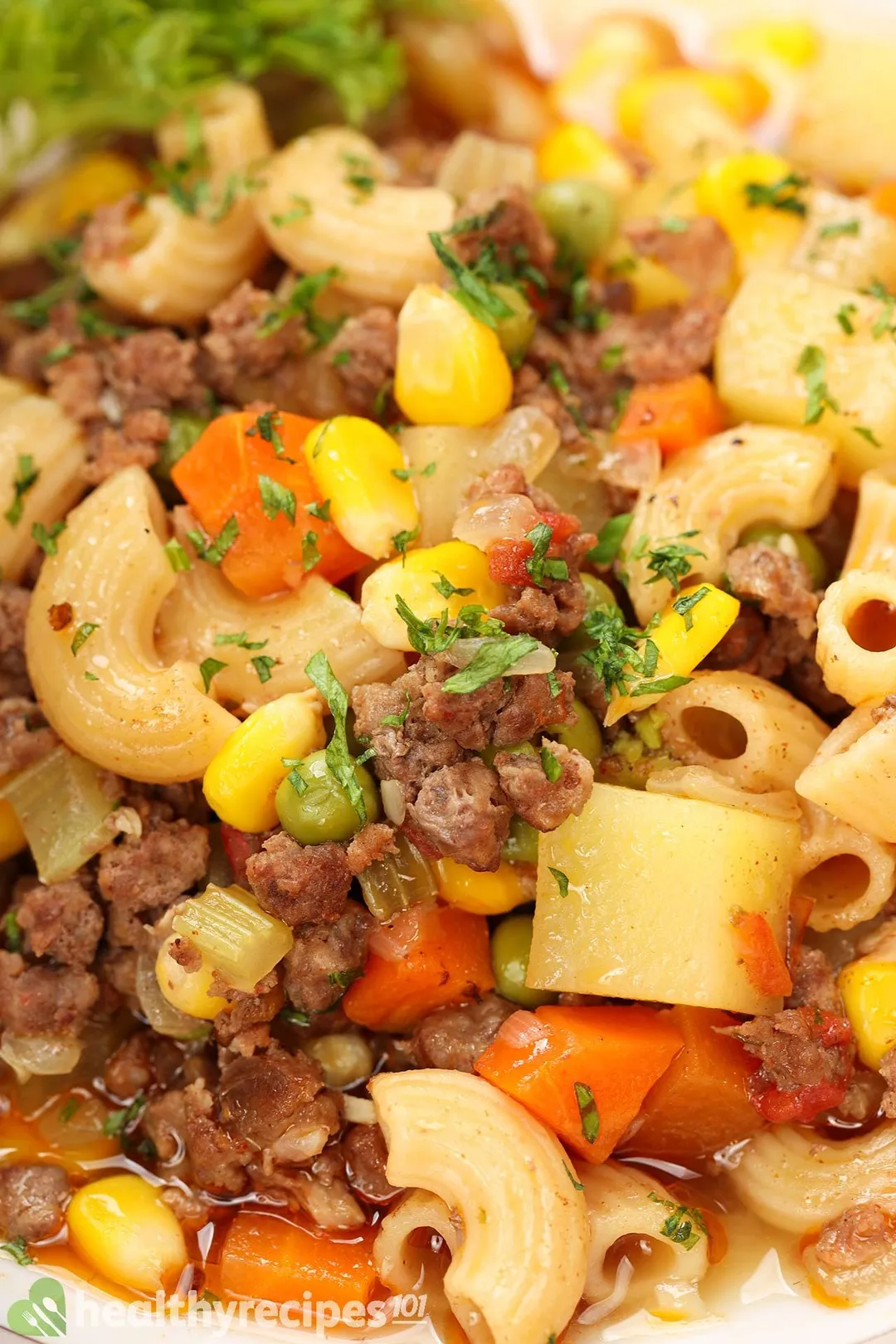 Ground Beef Breakfast Recipes
Looking for ground beef breakfast recipes? Here you'll find all our easy, healthy ground beef recipes that can fuel your body and lift your mood.
Ingredients
Directions
Choose a recipe that you like.
Assemble all the essential ingredients.
Follow the instructions to give you incredibly tasty ground beef breakfast recipe in less than 50 minutes!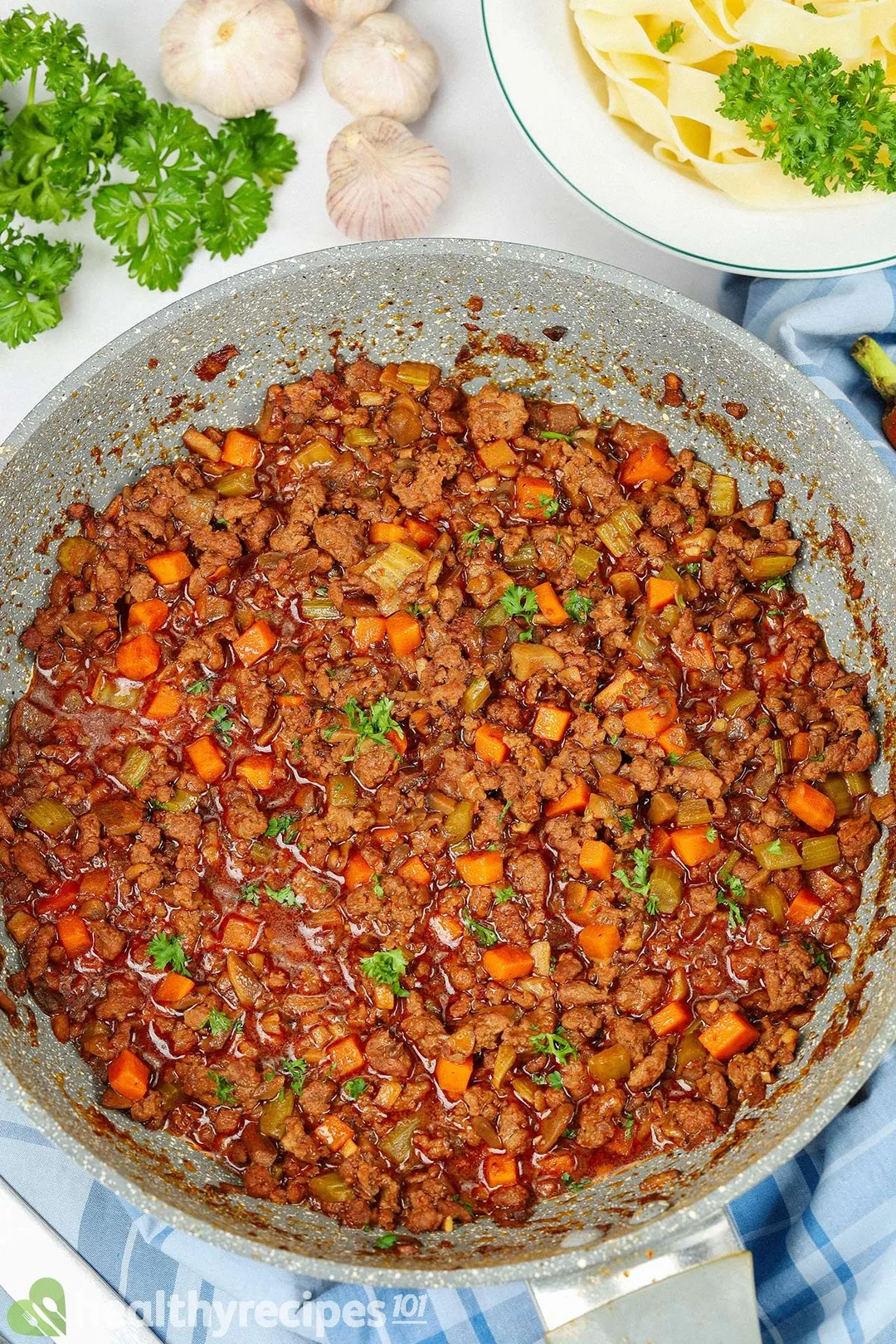 Previous Recipe
Easy Ground Beef Recipes With Few Ingredients
Easy Ground Beef Recipes With Few Ingredients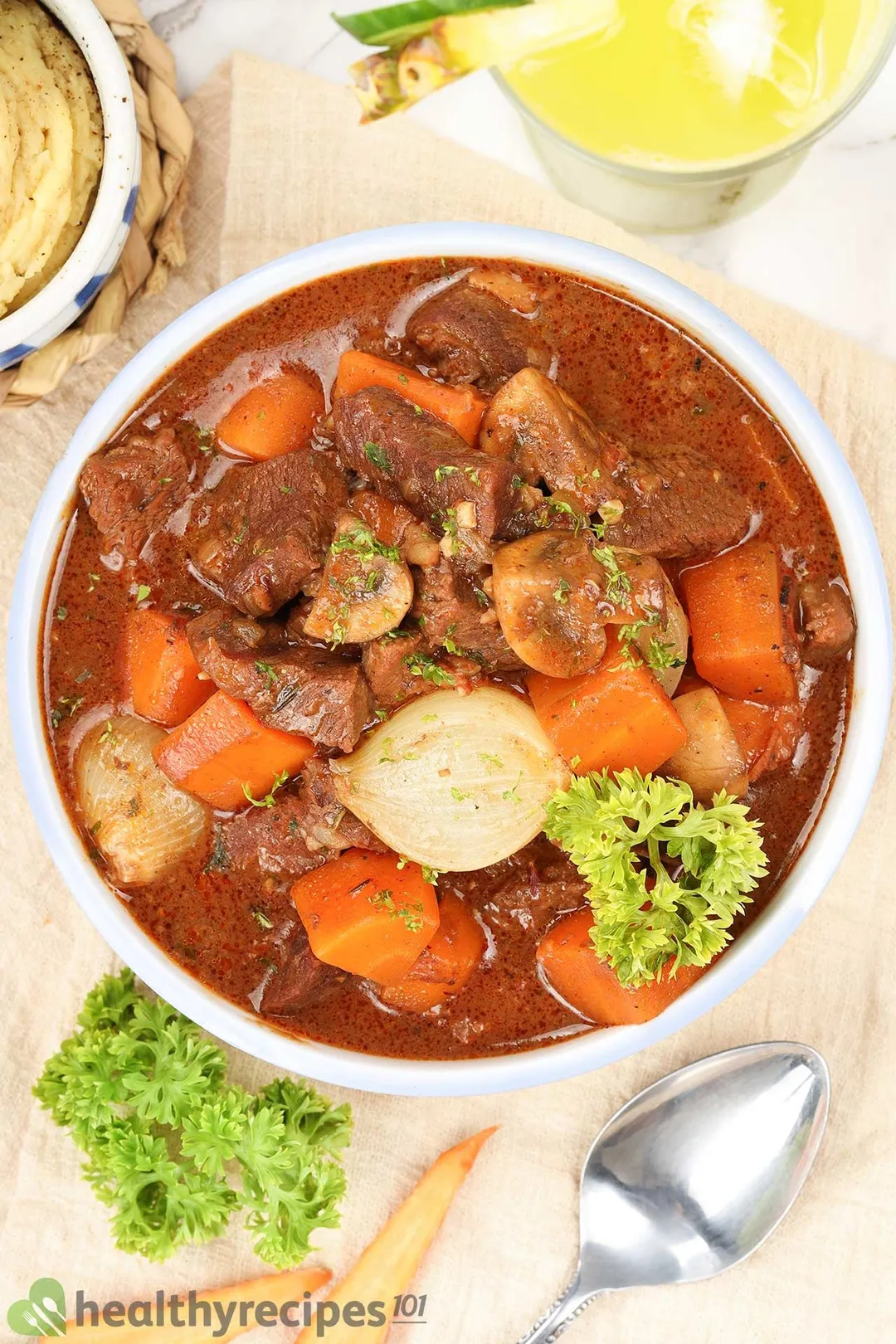 Next Recipe
Recipes With Beef Broth
Recipes With Beef Broth
Writer, Author
Luna Regina is an accomplished writer and author who dedicates her career to empowering home cooks and making cooking effortless for everyone. She is the founder of HealthyKitchen101.com and HealthyRecipes101.com, where she works with her team to develop easy, nutritious recipes and help aspiring cooks choose the right kitchen appliances.
Comments/ Reviews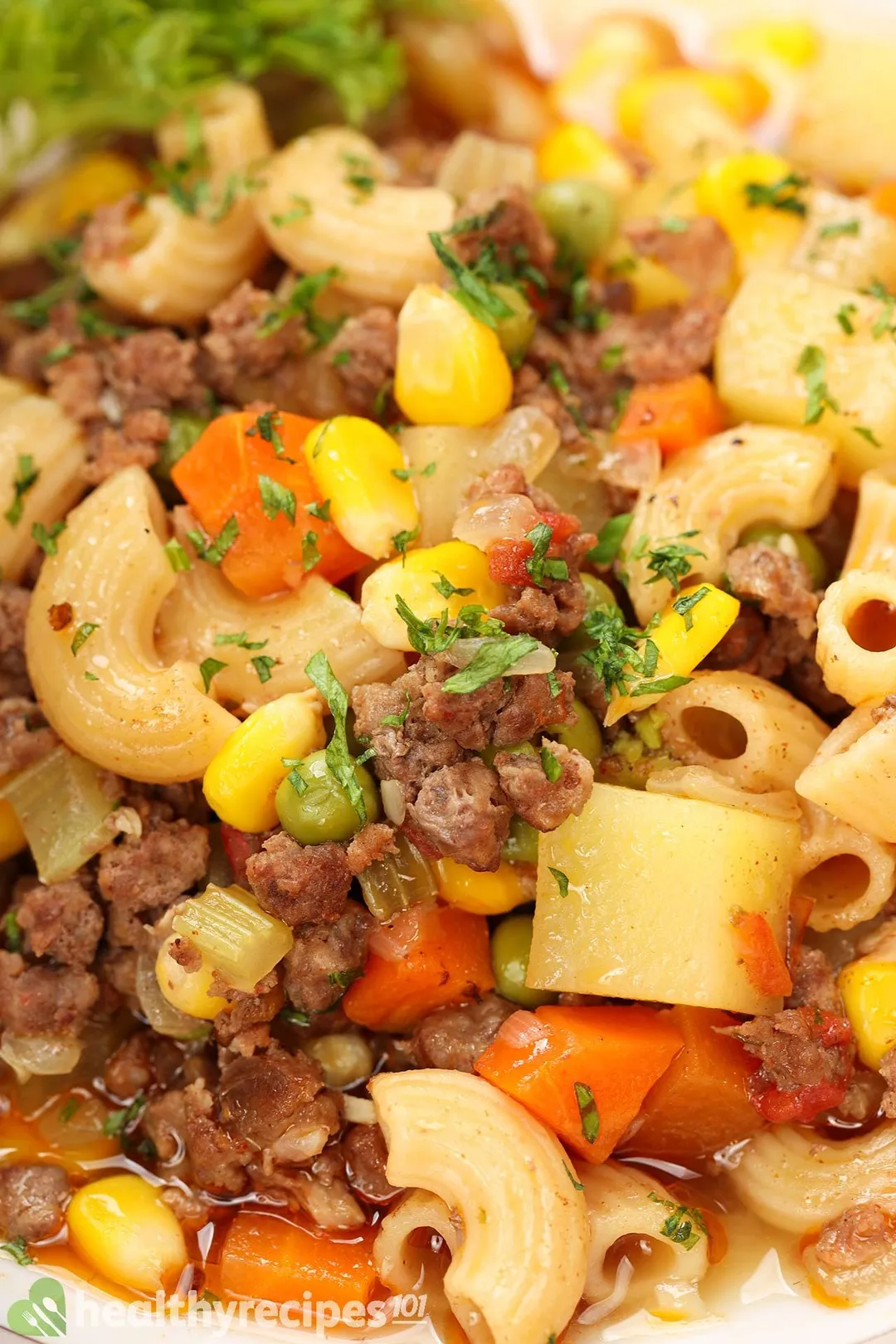 Savory ground beef breakfast to start mornings!