Russian cuisine gives us the impression of generous portions, dairy-rich food, and exquisite flavors. If these qualities tingle your taste buds, have a go at our scrumptious beef stroganoff recipes to prepare your next meal.
We are thrilled to share the best picks from our collection of beef stroganoff recipes. 
Reasons to Love Beef Stroganoff
Before delving into recipes and cooking tips, let's discover what makes beef stroganoff worth trying.
It's nutritious: A successful beef stroganoff dish often calls for sirloin steaks simmered in a luscious mushroom cream sauce. Featuring beef, mushrooms, and dairy products, this dish has an abundance of nutrients to offer. While red meat and dairies are rich in protein and minerals (zinc, iron, and calcium), white mushrooms add extra fiber to your diet.
It's quick and easy: Unlike beef soups or stews which call for hours of slow cooking, beef stroganoff will be ready to put on your table in the blink of an eye. Thin slices of beef need a quick sauté with mushrooms before being smothered in the cream sauce; this process will take around 20 minutes to complete.
It needs less cleanup: You don't need a collection of pans and pots to pull together this Russian signature dish—one trusty skillet is enough. If you already have an Instant Pot in the pantry, use it to save more cooking time. Since most parts of the Instant Pot are dishwasher-safe, cleaning it will be a breeze.
It's versatile: Though beef stroganoff, specifically, requires high-end beef cuts for their delicate texture, the cream sauce and the add-ins are customizable. Continue reading to explore various versions of your favorite beef stroganoff dish.
Best Beef Stroganoff Recipes
Armed with all this information, we believe you're more than ready to whip up a delicious meal for the family. 
Here is a list of our favorite beef stroganoff recipes.
1 of 1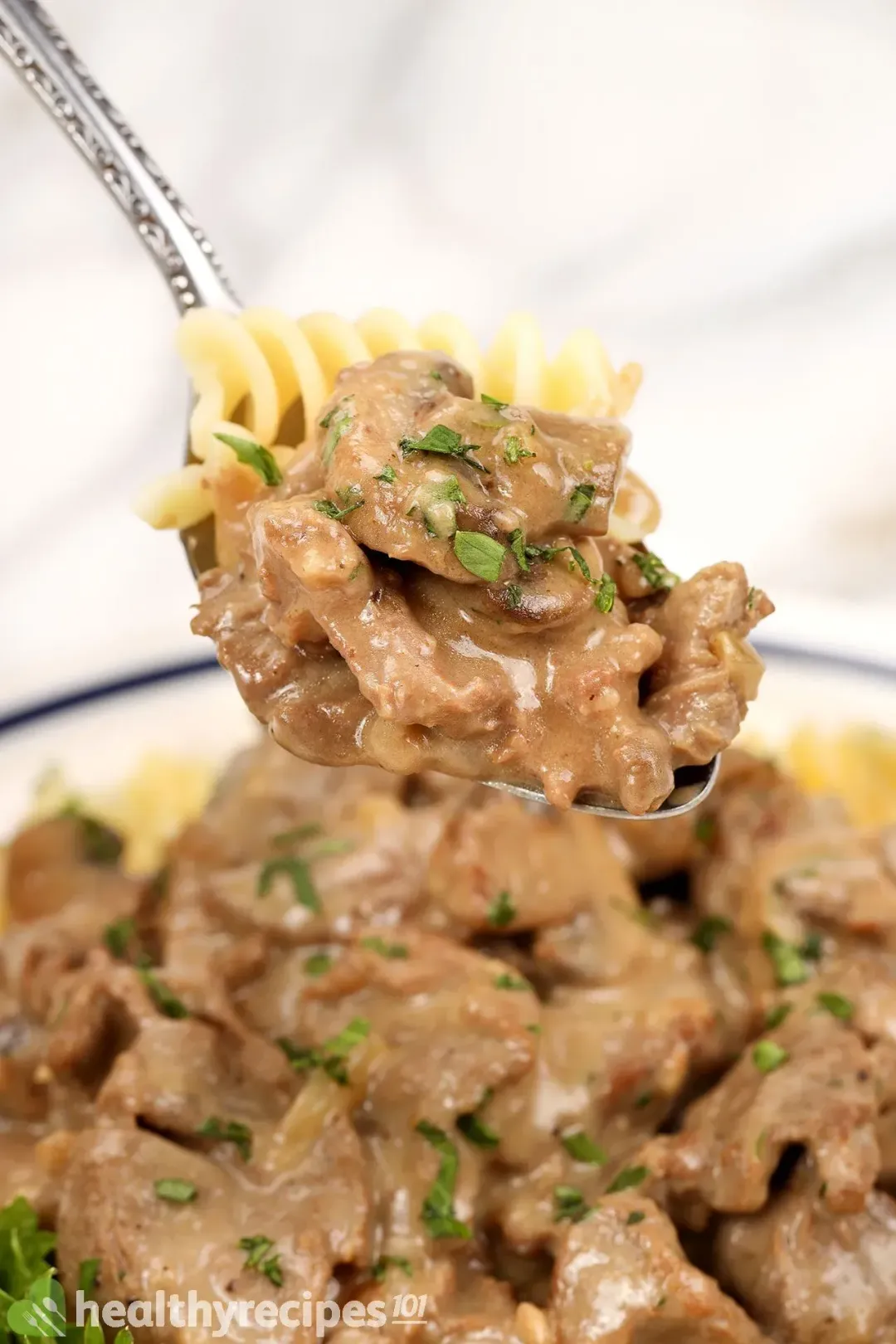 1 of 1
Russian Beef Stroganoff Recipe
Anything drowning in stroganoff sauce is bound to be a family favorite. This recipe doesn't fall short, thanks to the typical yet enriching mustard, sour cream, and mushroom mix.
Get the
recipe
.
What Cuts of Meat Are Best for Beef Stroganoff?
Tough beef cuts (chuck, round, and brisket), which are more affordable than tender cuts, work wonders in stew recipes. However, their collagen-rich connective tissues are a deal breaker for beef stroganoff.
Since beef stroganoff is a fast-cooking dish, which involves pan-searing the beef for only a few minutes, you should go with premium tender beef cuts—the end result will be worth every penny spent.
Sirloin (New York strip): Obtained from the large back muscle of the cow, this cut is categorized into two main types (top and bottom) with slightly different price points. Top sirloin is juicier and pricier than bottom cuts.
Tenderloin: Tenderloin is widely considered one of the most tender and flavorful cuts, since it isn't weight-bearing and has fewer connective tissues. 
Fillet mignon: Professional chefs crown fillet mignon the king of steaks, as it possesses a melt-in-your-mouth texture and intense beefy flavor. 
Ribeye steak (Scotch fillet): The butchers take this cut from the rib section, which does not get much exercise. Due to its tender texture and intriguing flavor, this cut is a high-end option.
Best Wine to Use in Beef Stroganoff
It won't be an exaggeration to say beef stroganoff has traveled the world. Each cuisine has a different interpretation of the dish; some incorporate wine into the cream sauce.
When it comes to cooking, we recommend using dry white wine with high acidity and neutral flavor. Here are some suggestions:
Sauvignon Blanc: the fruity taste of peach, grapefruit, and pear with herbal scents.
Pinot Grigio: the natural sweetness of honey and apple with a floral aroma.
Gris: the complex flavor profile of tropical fruit and warm spices.
Oaked chardonnay: the rich notes of vanilla, papaya, and pineapple.
Substitutes for Cream of Mushroom in Beef Stroganoff
If you don't want to stick to the classic, try replacing cream of mushroom with other substitutes—there are plenty of choices.
Cream of chicken: Possessing the same velvety consistency and savory taste as cream of mushroom, cream of chicken is a great alternative. 
Cream of potato soup: This potato-based option will give your cream sauce a thick texture without overpowering the flavor of other ingredients.
Cream of celery: Flavor-wise, cream of celery has a pronounced taste of celery, which is quite different from cream of mushroom. This option is perfect to brighten the overall flavor of beef stroganoff.
Cream of broccoli: If you're looking for a saltier and slightly heavier choice than cream of celery, opt for cream of broccoli.
No matter which option you choose, use a 1:1 ratio to the cream of mushroom.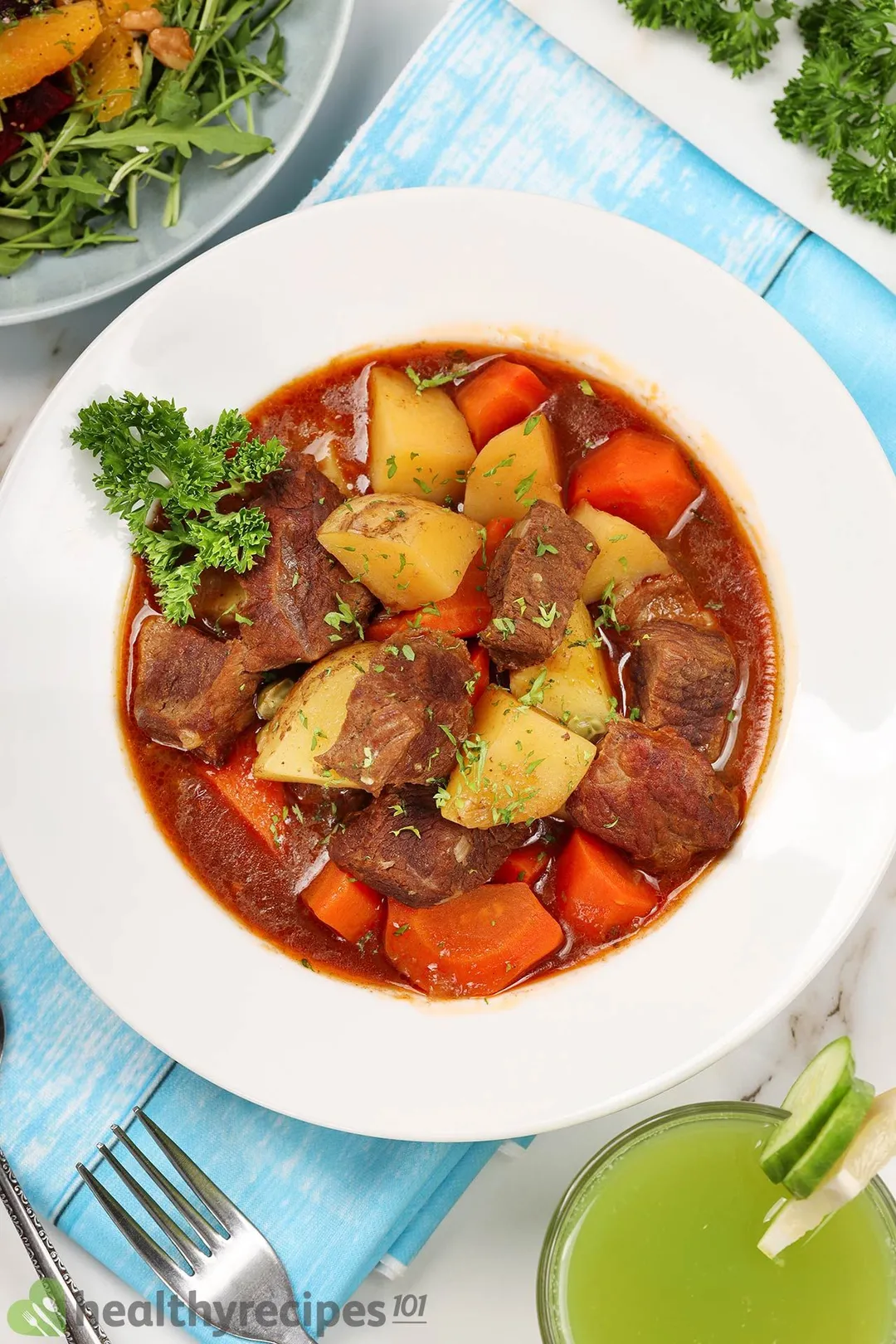 Previous Recipe
Beef Stew Meat Recipes
Beef Stew Meat Recipes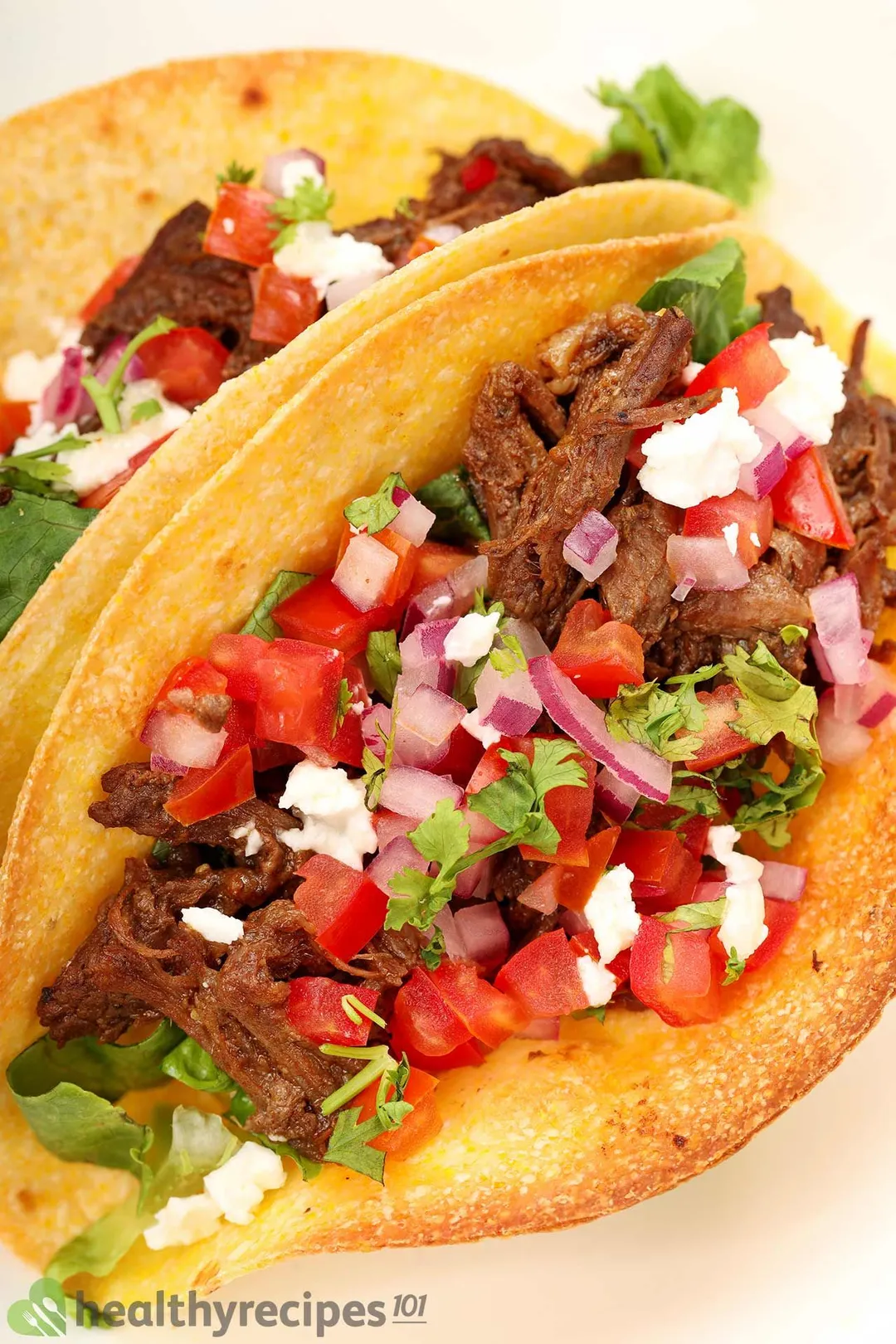 Next Recipe
Leftover Ground Beef Recipes
Leftover Ground Beef Recipes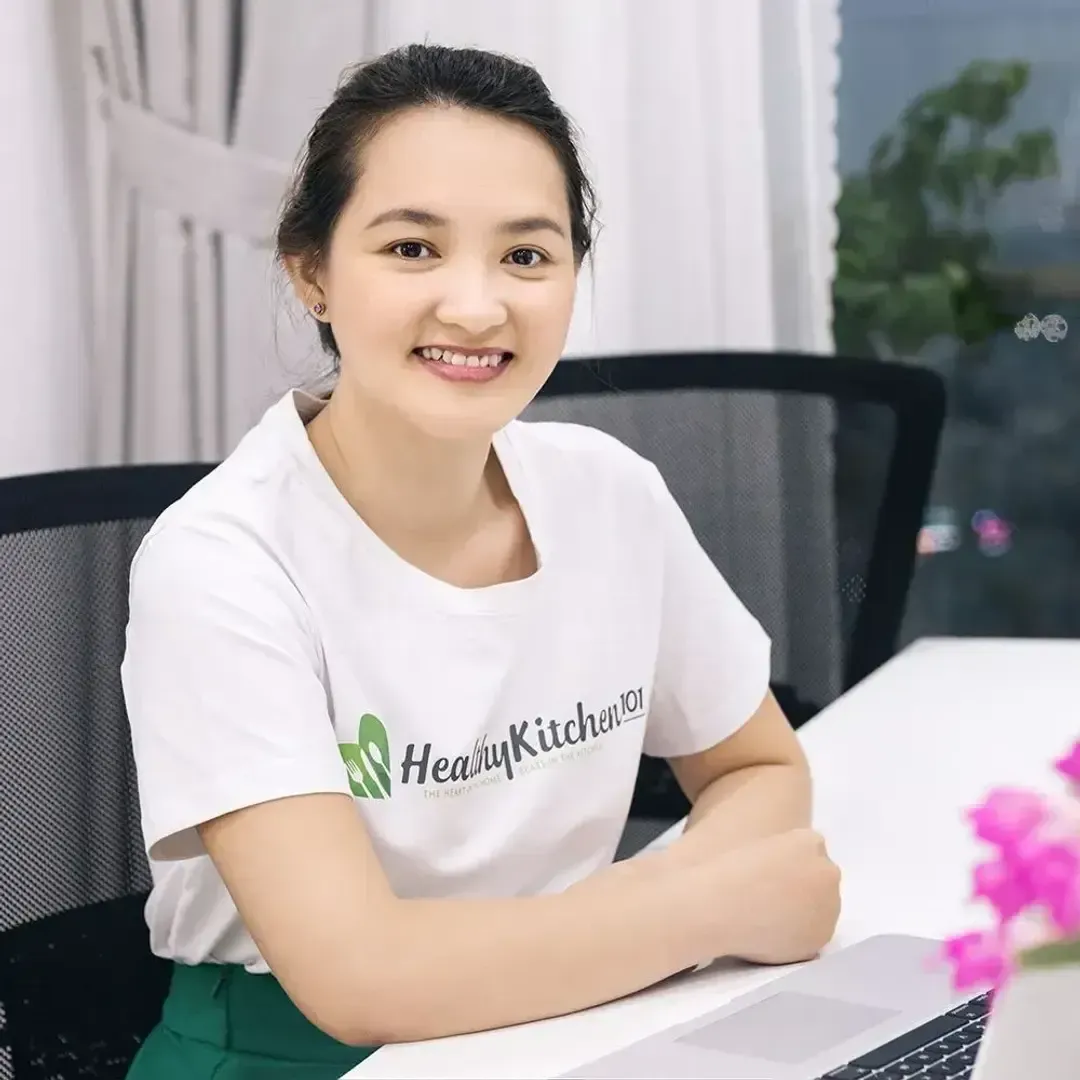 Writer, Author
Luna Regina is an accomplished writer and author who dedicates her career to empowering home cooks and making cooking effortless for everyone. She is the founder of HealthyKitchen101.com and HealthyRecipes101.com, where she works with her team to develop easy, nutritious recipes and help aspiring cooks choose the right kitchen appliances.
Comments/ Reviews