Stocking leftover ground beef in the fridge makes cooking easier because it saves tons of prepping time—especially for the meal-prep lovers amongst you. If you've been searching through the internet for some cooking inspiration, you've come to the right place.
We are thrilled to present our leftover ground beef recipes, featuring delectable beef specialties from different parts of the world.
It is an undeniable fact that leftover ground beef is a true lifesaver on busy nights. However, if it has not been stored properly, the ground beef will spoil quickly and may ruin your dish or, worse, put your health at risk.
To prevent any such untoward incident, pay attention to the two most crucial factors affecting the shelf-life of your leftover beef—the state of the ground beef (raw or frozen) and the storing techniques used.
 Best Leftover Ground Beef Recipes
This is the moment you've been waiting for!. Go ahead and check out our collection of top-notch leftover ground beef recipes, and treat yourself to a sumptuous meal.
Continue reading to learn more.
How Long Is Ground Beef Good for?
The storing time varies, depending on the temperature at which you preserve the ground beef.
At Room Temperature
Keeping raw/cooked ground beef in an air-sealed container at room temperature is not a good option for overnight storage. 
Ground beef, together with other types of protein stored in the 'Danger Zone' (between 40°F and 140°F) for more than 2 hours, will lead to bacterial growth; this is the main cause of foodborne illnesses.
In the Fridge
If you plan to use up leftovers in just a few days, refrigerating is a more convenient option because no thawing is required.
Refrigerated raw ground beef: Raw beef will remain in its best state for 3-5 days in the fridge. During the refrigerator storage, you may notice some color changes, where it could turn slightly brown from a bright red.
Refrigerated cooked ground beef: Stored properly in an airtight container, it will last for 3-4 days in the fridge.
In the Freezer
The freezing method will come in handy for meal-preppers wishing to lengthen the storage time to a few months.
Frozen raw ground beef: Unlike frozen chicken, which may last up to 9 months, frozen ground beef stays consumable for only 3-4 months. 
Frozen cooked ground beef: It will remain edible for 2-3 months.
How to Tell If Ground Beef Is Bad
If you've forgotten your ground beef in the fridge for quite some time, check for these four signs to tell whether it is spoiled or not.
Color: Due to factors such as temperature, light, microbial growth, and oxidation process, ground beef may change its color from a reddish-pink to a grayish-brown. Once the outer surface of your beef turns dark gray, discard it immediately. 
Texture: Whether raw or cooked, good-quality ground beef should have a firm texture and separate easily when squeezed. If your ground beef has a slimy and sticky feel to it when touched, it is likely to be rotten.
Smell: While fresh ground beef has a mild smell of iron, spoiled beef may possess a putrid odor. It's time to toss it out.
Expiration date: Always check the expiry date on the packaging to ensure the ground beef is safe to consume.
What to Do with Leftover
With a bowl of ground beef on hand, you have endless options for delish meals—try a quick, simple side dish or get adventurous with an exotic main course.
Here are some great ideas that you can try out.
Make meatballs: This is the first option to cross our minds when we want to make the most of leftover ground beef. Fun to make and delicious to eat, you can have meatballs as a snack or lay them on a bed of steamy white rice for a filling meal.
Use as a topping for Mexican dishes: The robust flavor of ground beef will never let your Mexico-style meal go wrong. Add some to tacos, burritos, or quesadillas, and you'll end up with a delectable treat that will tempt your guests to keep coming back for more!
Serve ground beef with vegetables: Stir-fry well-seasoned ground beef with some julienned carrots for a hearty Korean beef bowl, or toss them with greens for a quick salad—either choice will make a satisfying dish.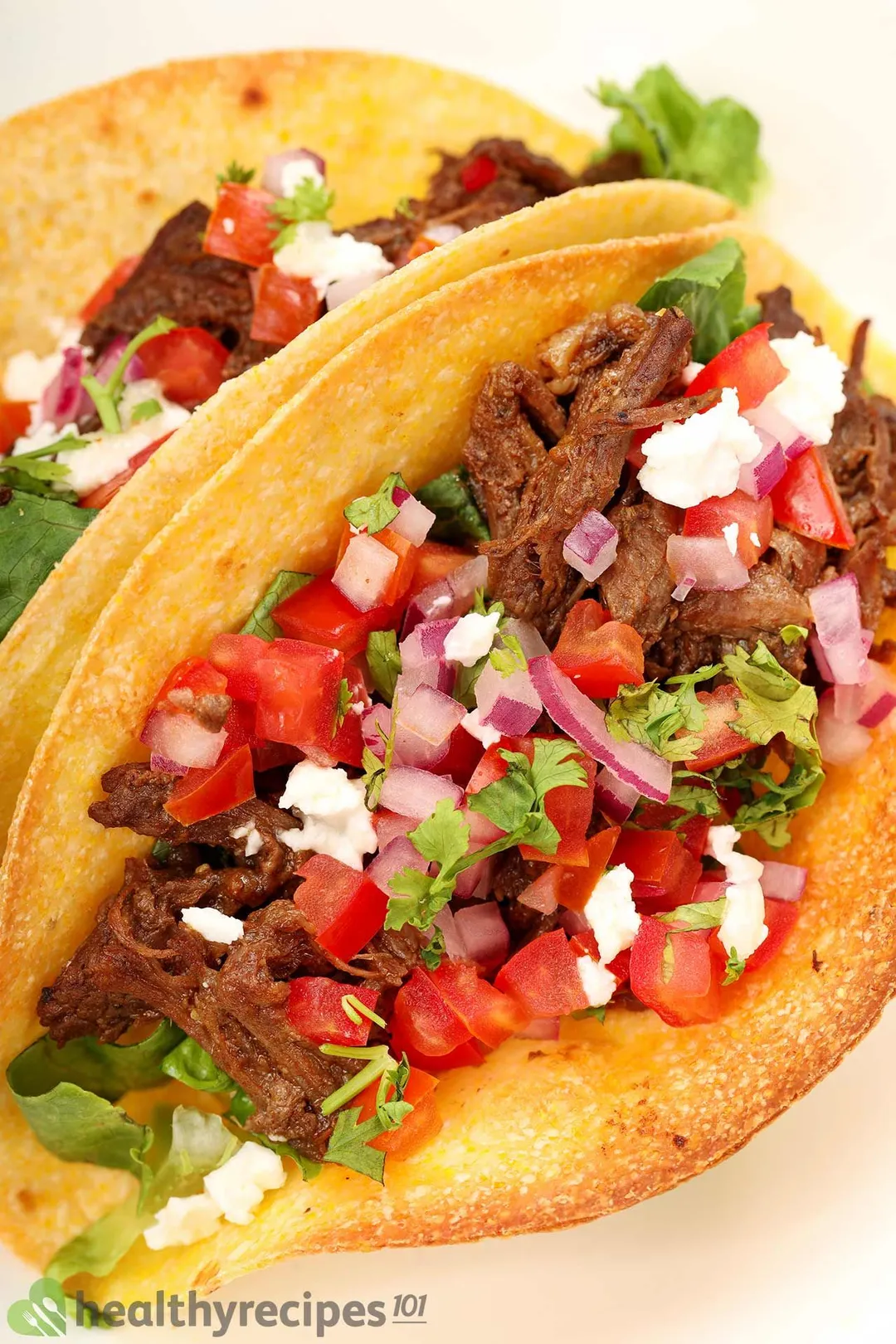 Leftover Ground Beef Recipes
These Leftover Roast Beef Recipes will help you enjoy glorious red meat flavors while living on a tight budget.
Ingredients
Instructions:
Pick your favorite recipe.
Gather the ingredients.
Follow the instructions to give you incredibly tasty beef ready in anywhere from 15 to 40 minutes!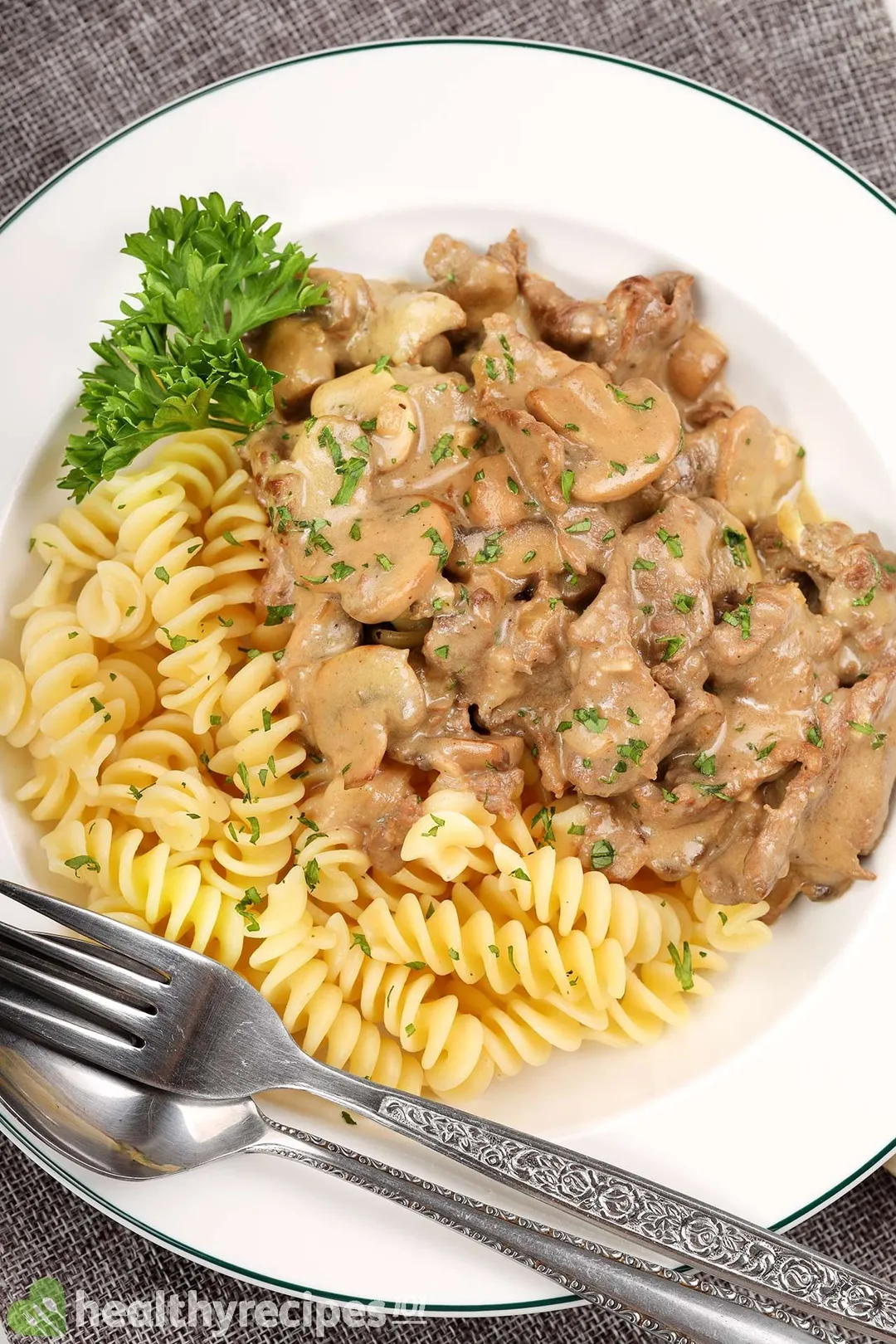 Previous Recipe
Beef Stroganoff Recipes
Beef Stroganoff Recipes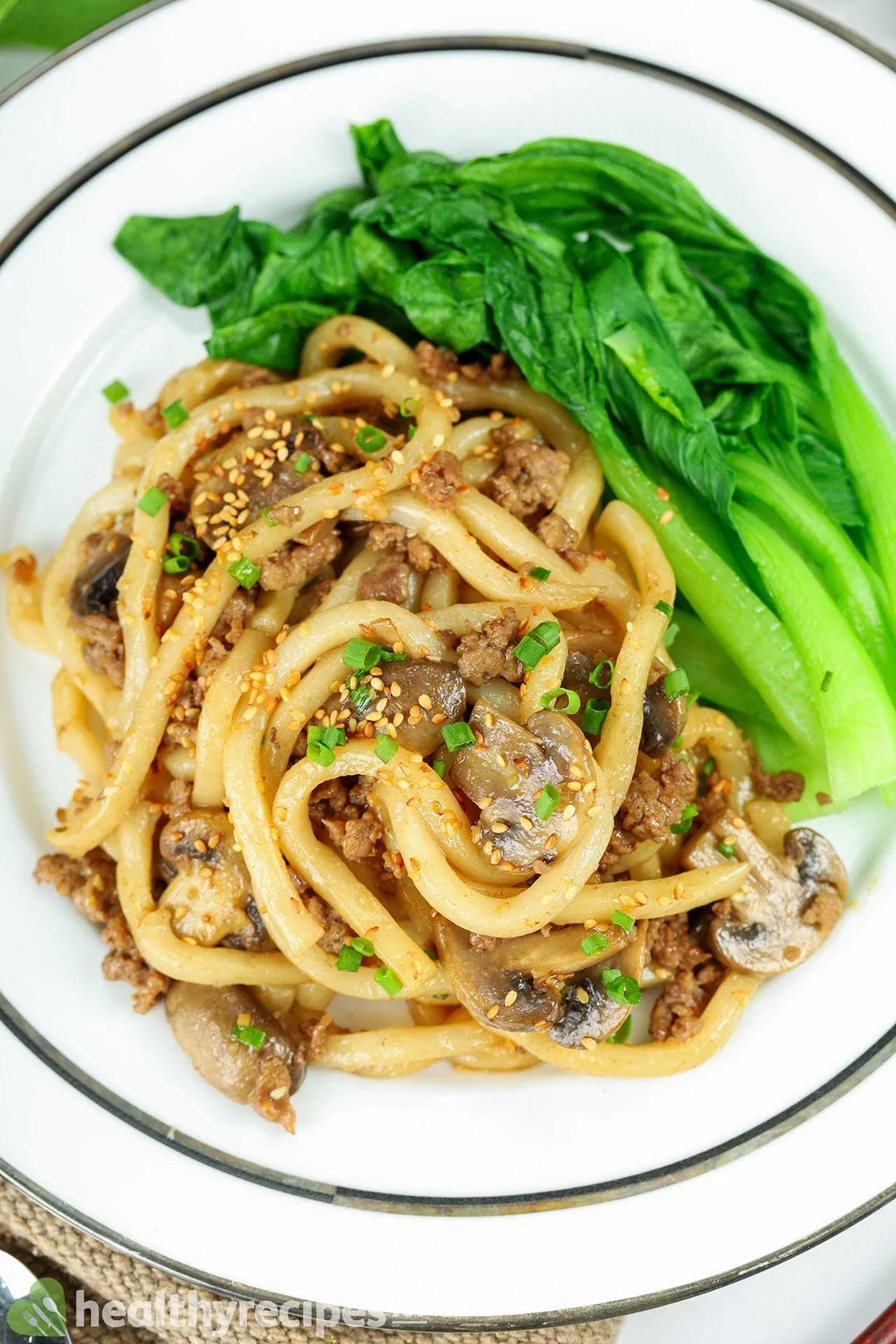 Next Recipe
Japanese Ground Beef Recipes
Japanese Ground Beef Recipes
Writer, Author
Luna Regina is an accomplished writer and author who dedicates her career to empowering home cooks and making cooking effortless for everyone. She is the founder of HealthyKitchen101.com and HealthyRecipes101.com, where she works with her team to develop easy, nutritious recipes and help aspiring cooks choose the right kitchen appliances.
Comments/ Reviews