There are several restaurants that specialize in chicken wings, but we want to help you make them at home with our chicken wing recipes.
Chicken wings are the ultimate finger food. They have found their way into the menus of different restaurants, sports bars, and stadiums. Despite their popularity, there are always questions about how healthy chicken wings are and what's the best way to cook them.
We'll talk about all things chicken wings and suggest some delectable recipes for you to try out.
Best Chicken Wing Recipes
Enjoy these finger-licking chicken wing dishes made from our favorite chicken wing recipes.
1 of 3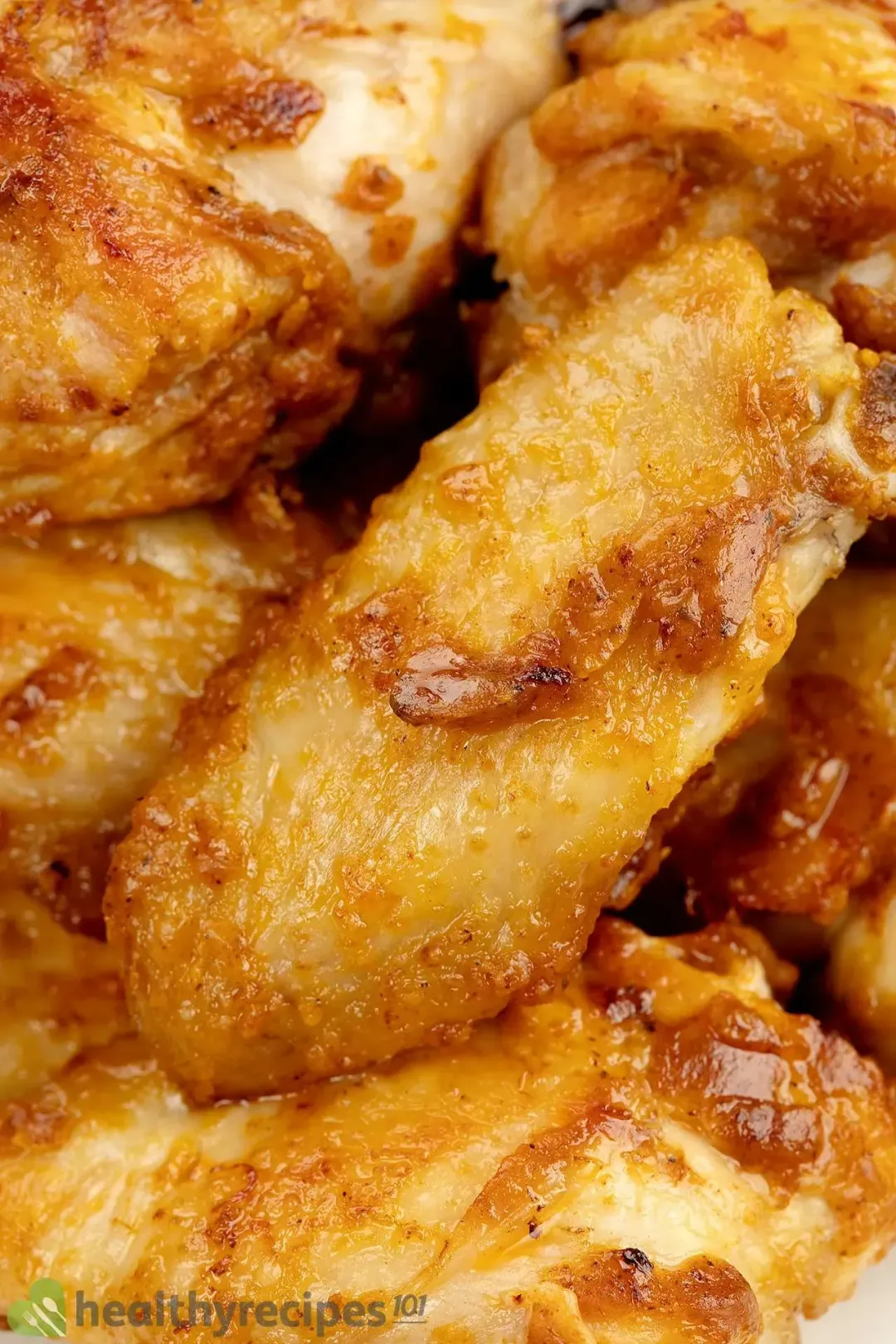 1 of 3
Air Fryer Chicken Wings Recipe
This air fryer chicken wings recipe makes crispy, succulent, saucy, and satisfying buffalo wings that taste like the real deal.
Get the
recipe
.
2 of 3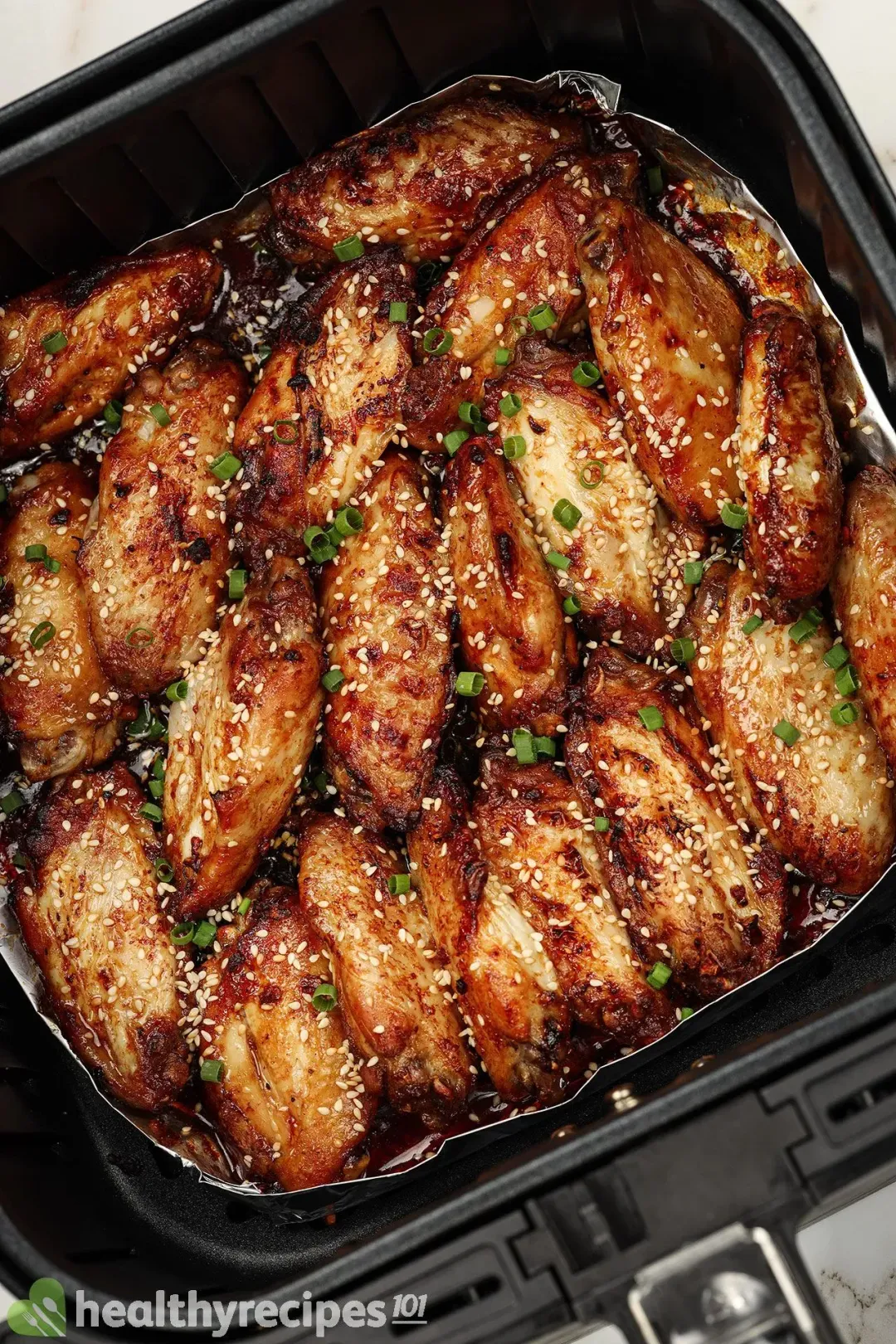 1 of 3
Air Fryer Honey Garlic Chicken Recipe
This air fryer honey garlic chicken recipe is a simple way to enjoy chicken wings with rice and vegetables. It's a wholesome meal in 37 minutes.
Get the
recipe
.
3 of 3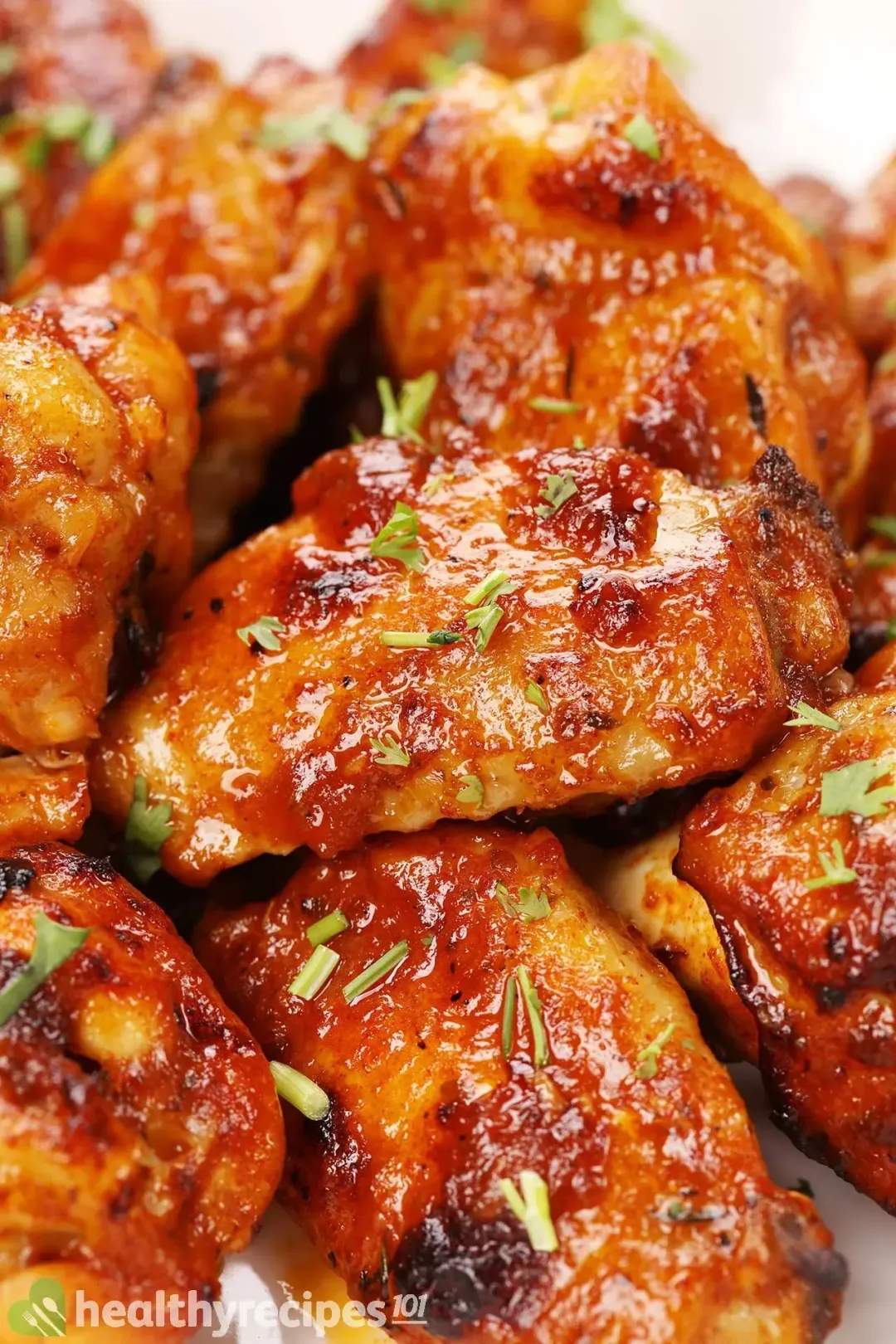 1 of 3
Instant Pot Chicken Wings Recipe
Craving fall-off-the-bone tender chicken but don't want oily take-outs anymore? This Instant Pot chicken wings recipe will be worth a try!
Get the
recipe
.
Are Chicken Wings Healthy?
The short answer is yes, because chicken wings can be part of a healthy diet if consumed in moderation. Chicken wings are the source of multiple nutrients, including protein, vitamins, and minerals.
It's the cooking method and seasonings that make a difference. Popular chicken wings dishes are mostly deep-fried and paired with a pre-made dipping sauce, which may increase the calorie and sodium count.
You can switch up your chicken wing dishes by baking or grilling the wings with the sauce. Doing so will help them absorb more flavors and ensure you do not consume excessive seasoning.
Best Chicken Wing Marinade
For baked or grilled chicken wings, we recommend marinating the wings in advance or brushing the seasoning on the wings right before cooking.
Garlic-based marinades like garlic and cheese, honey garlic, or chili garlic are excellent choices to add flavor to your wings. Sweet honey-based sauces like honey mustard or honey BBQ are also great shouts.
Another way to elevate your chicken wings is to go with a region-specific seasoning blend or marinade: Jamaica's Jerk seasoning, South America's chimichurri, China's General Tso, and Japan's teriyaki are some of the options you can try.
Fried chicken wings get their taste from two different sources: the batter and the sauce. Season your batter with salt, pepper, paprika, cayenne, garlic powder, onion powder, dried oregano, or dried lemon zest.
For the sauce, something thick and creamy would be perfect to serve with fried wings: Ranch, BBQ, Buffalo, or Aioli sauce are iconic options.
Tips for Cooking Perfect Chicken Wings
How to know when chicken wings are done
We advise you to check the internal temperature of chicken wings to be sure it's thoroughly cooked. According to the USDA, the safe minimum internal temperature for chicken is 165 °F.
How to keep chicken wings crispy
Firstly, pat the chicken dry before marinating or breading the wings. Secondly, do not overcook or undercook the chicken wings (you can check the temperature and cooking time to ensure this). Lastly, toss the wings in the sauce right before serving to prevent them from turning soggy.
How to prevent chicken wings from sticking
Prepare the grill before cooking the chicken wings. Clean and lightly oil the grill grates to prevent the wings from sticking. Tossing the wings in oil before cooking will also help, but it is optional.
How Long to Cook Chicken Wings
The cooking time for chicken wings will vary, depending on the cooking method. It tells you when to check the internal temperature of the wings and finish cooking.
Baked or grilled chicken wings
Baked chicken wings will fall apart when overcooked, while grilled ones will be burnt. You must have an estimate of how long they need to be cooked.
Chicken wings will take 45 minutes at 400 °F or 1 hour at 375 °F in the oven or on the grill.
Fried chicken wings don't take nearly as long as baked or grilled ones, so you need to keep an eye out to prevent them from turning dry.
They need 20 minutes in air-fryers and only 10 to 12 minutes when deep-fried.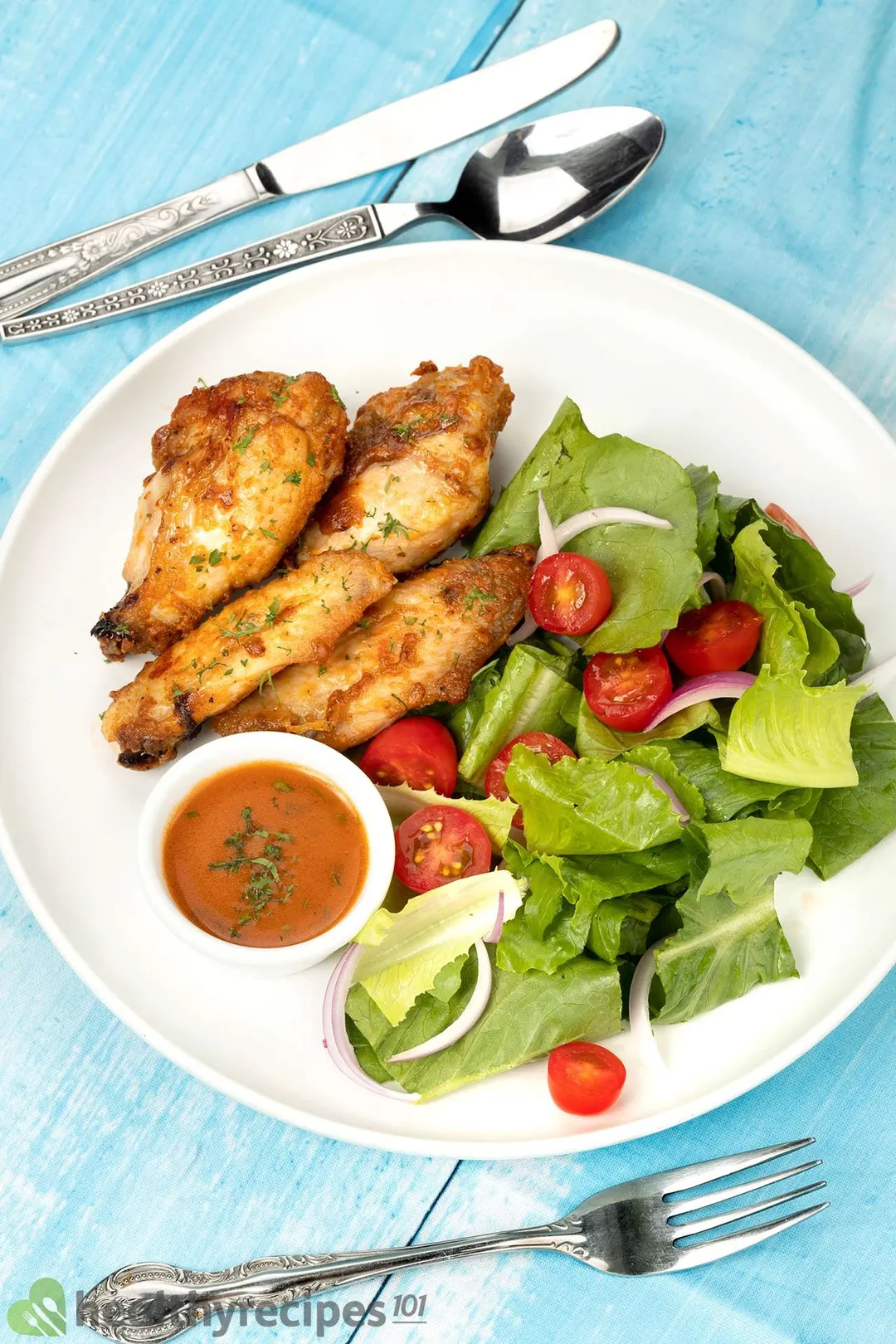 Chicken Wing Recipes
These chicken wing recipes bring you delicious appetizers and fun party snacks that you can make at home.
Ingredients
Directions
Choose a recipe that you like.
Assemble all the essential ingredients.
Follow the instructions to give you incredibly tasty chicken wing recipe in less than 45 minutes!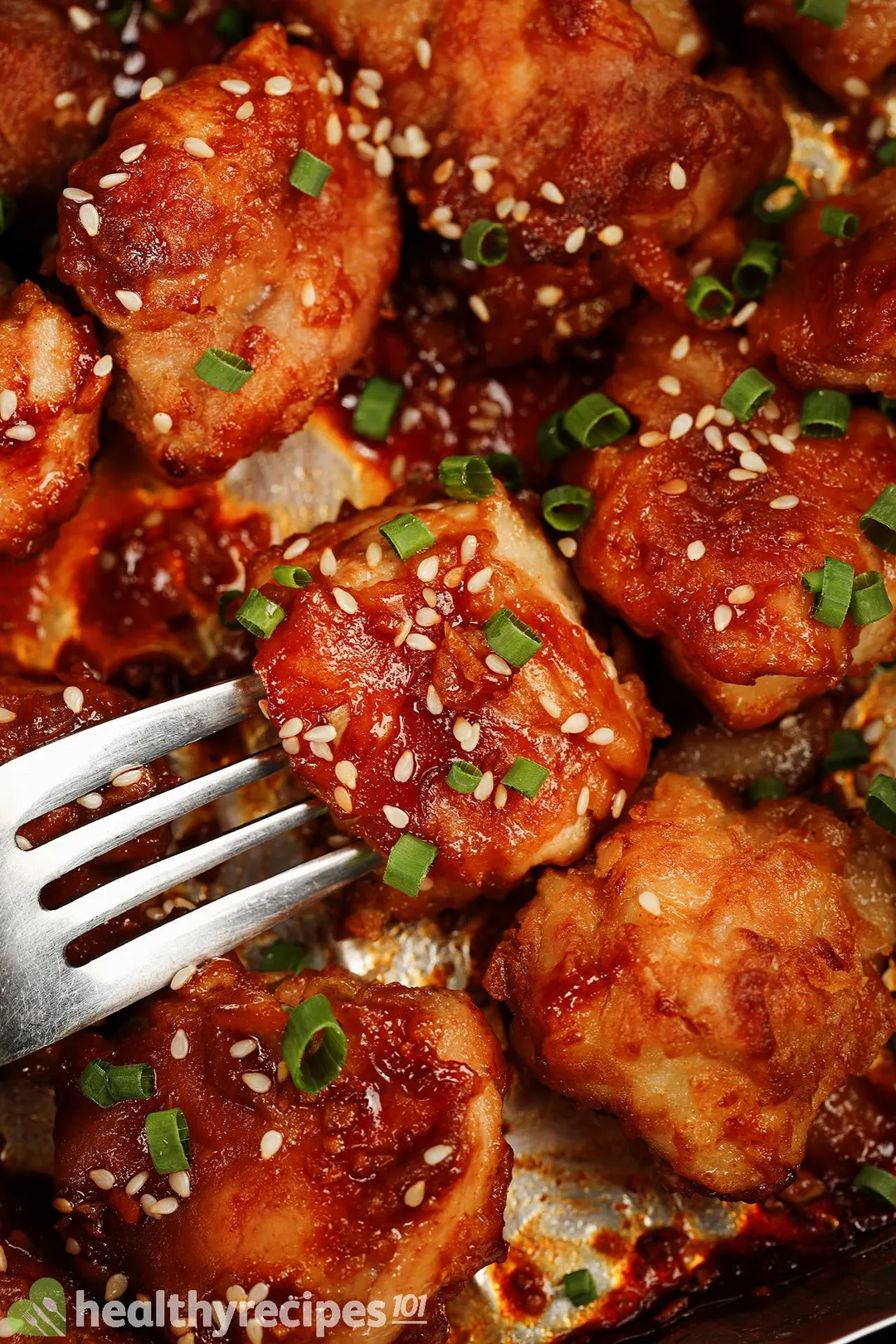 Previous Recipe
Boneless Skinless Chicken Thigh Recipes
Boneless Skinless Chicken Thigh Recipes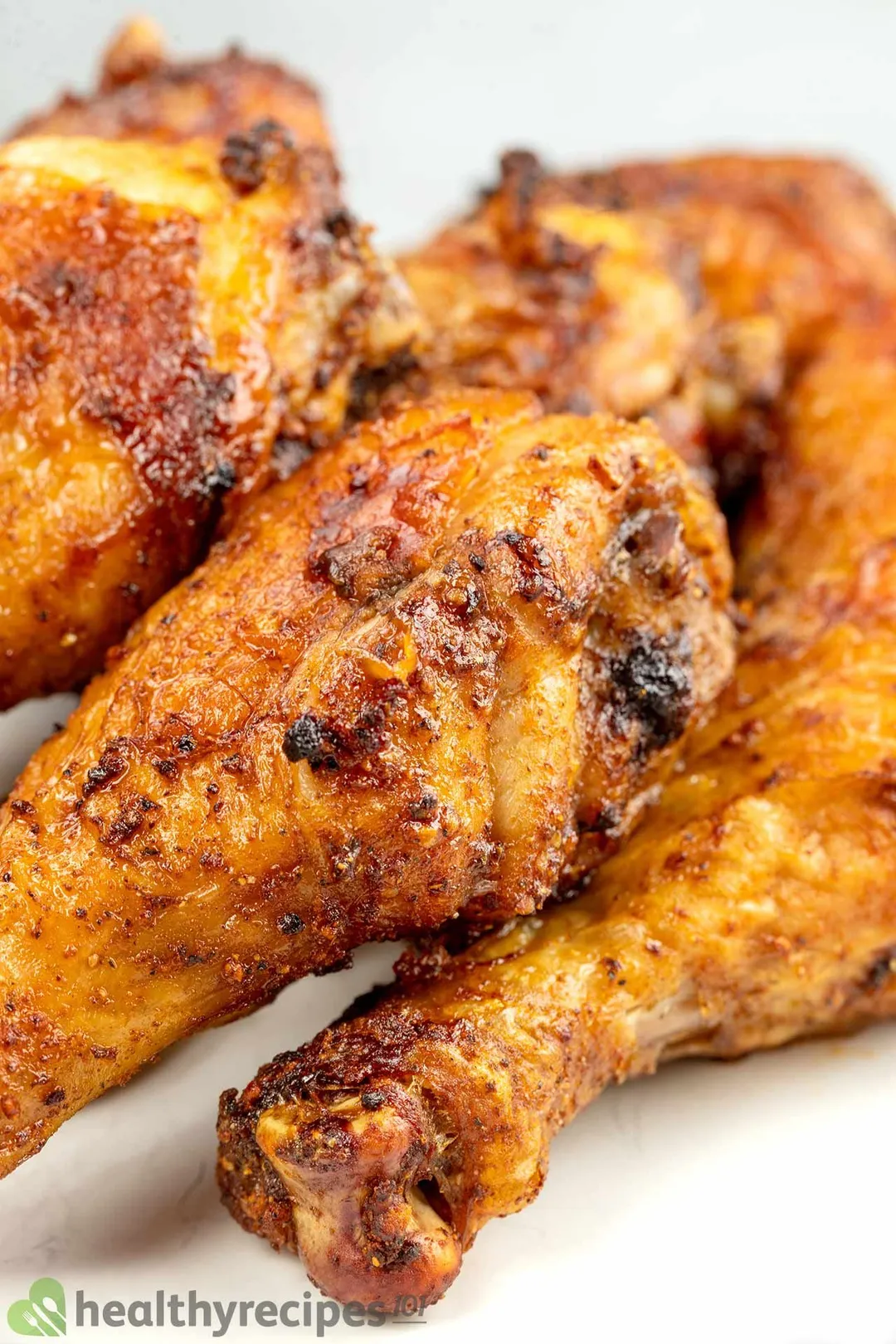 Next Recipe
Chicken Drumstick Recipes
Chicken Drumstick Recipes
Writer, Author
Luna Regina is an accomplished writer and author who dedicates her career to empowering home cooks and making cooking effortless for everyone. She is the founder of HealthyKitchen101.com and HealthyRecipes101.com, where she works with her team to develop easy, nutritious recipes and help aspiring cooks choose the right kitchen appliances.
Comments/ Reviews