A simple yet exhilarating way to enjoy chicken breast is to stuff it with various ingredients. This foolproof method guarantees tender and juicy chicken breasts that carry exceptional flavors—a great solution for a meat cut that's typically considered dry and bland.
It's also your opportunity to  expand your culinary horizon without stepping out of your comfort zone. For ideas on the various ingredient combinations to try, check out our easy stuffed chicken breast recipes.
Check Out Our Stuffed Chicken Breast Recipes
Get experimental with our stuffed chicken breast recipes to cook up sumptuous meals that are suitable for almost any occasion. From casual dinners to fancy feasts, these dishes are show-stopping centerpieces that will have everyone hooked from the first bite.
1 of 2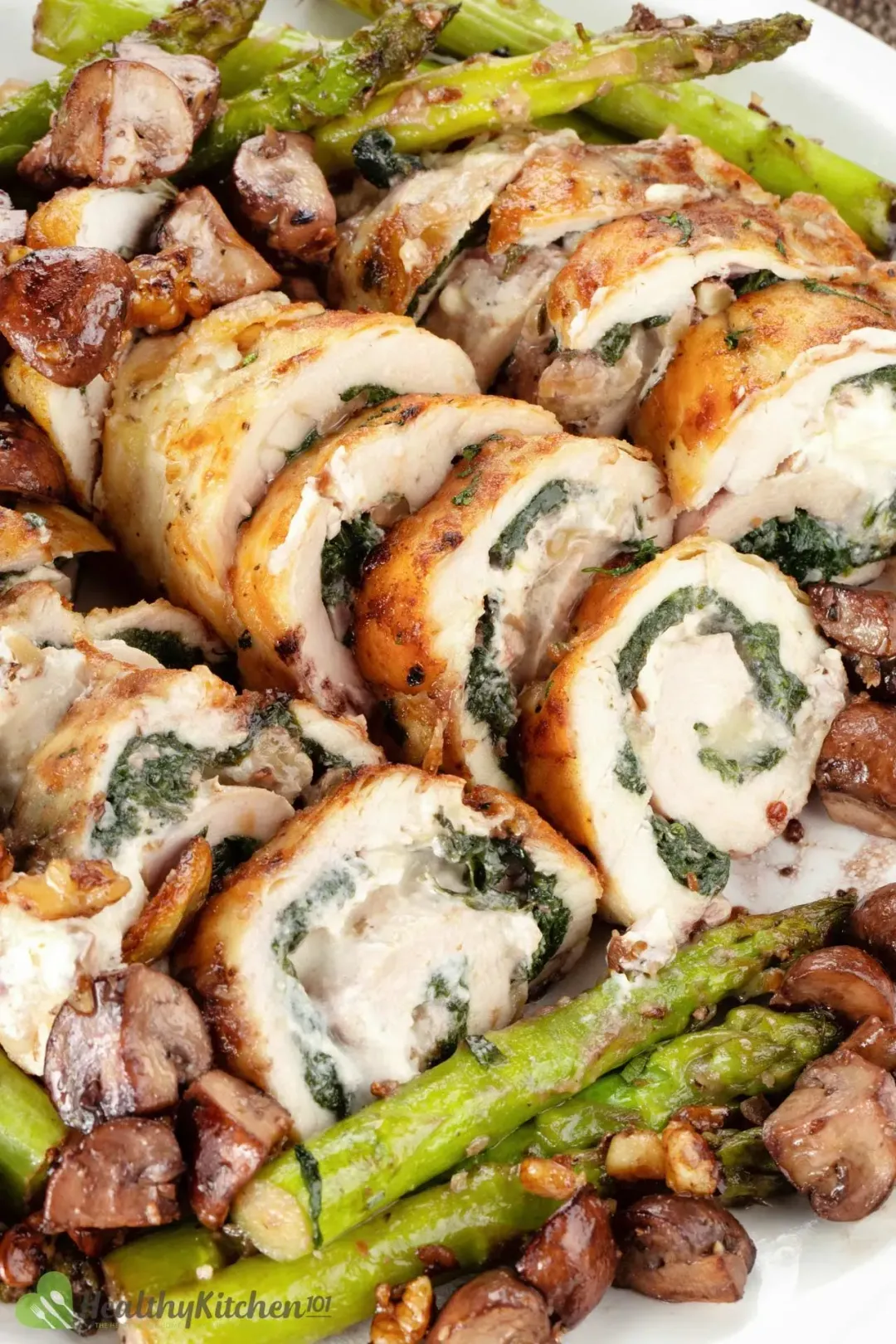 1 of 2
Healthy Stuffed Chicken Breast Recipe
Stuffed chicken breast recipe is an ordinary staple, but this one-pan recipe will bring you a new sense of wonder around this regular ingredient.
Get the
recipe
.
2 of 2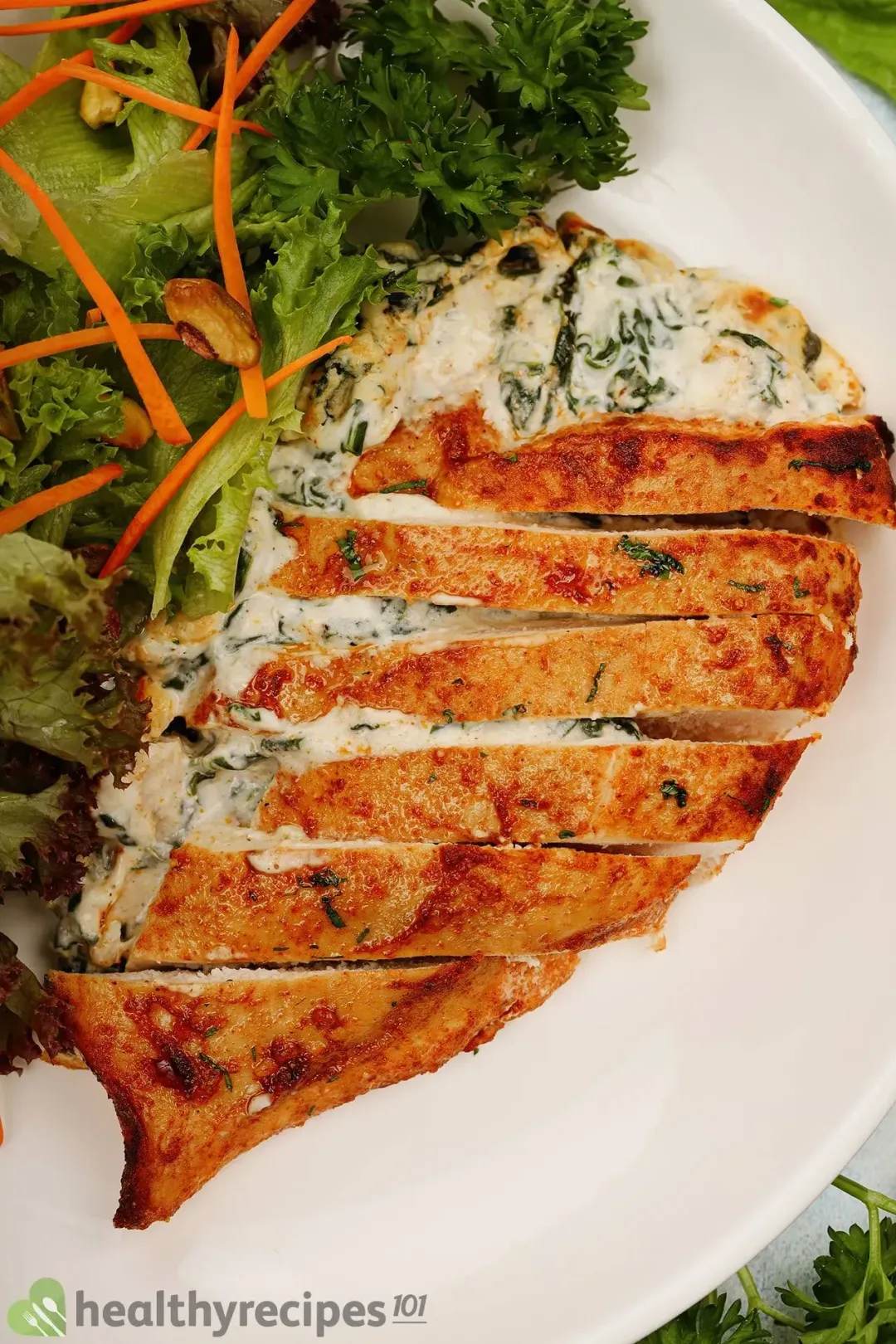 1 of 2
Air Fryer Stuffed Chicken Breast Recipe
This air fryer stuffed chicken breast recipe makes delicious chicken breasts stuffed with a flavorful, creamy cheese-spinach filling in just 30 minutes.
Get the
recipe
.
What Can I Stuff Inside Chicken Breasts?
Feel free to get creative with multiple combinations—the chicken's mild taste makes it the perfect canvas for diverse pairings of ingredients. Here are some commonly chosen foods that can be stuffed on their own, or paired with other ingredients to make fillings with various flavors:
Your choices are truly endless when you experiment with vegetables. You can keep it simple with earthy greens like spinach, asparagus, broccoli, or artichokes. Alternatively, for something more exciting and flavorful, make a rainbow assortment with bell peppers, carrots, tomatoes, and other colorful veggies.
Make an unforgettable first impression with a delectable dish of chicken breasts immersed in creamy cheese. Use melting cheeses like cheddar, mozzarella, or provolone to achieve that luscious melt-in-your-mouth, stringy texture. Since the meat is prone to becoming dry, a layer of cheese filling will keep it extra tender and juicy.
Whether intensely aromatic or subtly fragrant, chicken breasts stuffed with herbs make a main dish that pulls you in with every bite. Much like veggies, you have unlimited options for breast piece fillings. Rosemary is a classic for chicken dishes in general, but you can also go with Thai basil, sage, thyme, and many more.
Can You Put Stuffing in Raw Chicken?
Yes, you can. However, it's recommended by the USDA that you do it right before cooking to avoid contaminating the stuffing with the bacteria from the raw chicken juice.
Moreover, the stuffing should be cooked and left to cool before it is stuffed. The warm temperature could increase the risk of bacteria growth on the inside of the meat. If you have wet and dry ingredients, keep them separated and mix them when you're about to put them in the breasts.
Best Ways to Cook Stuffed Chicken Breast
As complicated as stuffed chicken breasts look, they don't actually require that much more work than your typical chicken dishes. In fact, you can simply put together the fillings and then cook the chicken with one of the following methods:
This is a classic way to cook stuffed chicken breasts. It usually takes over half an hour for everything to come together, but you don't need to do much. Just prepare the ingredients and pop them in the oven for a simple, homemade dish that will bring joy to the table.
This is another hands-off method to cook stuffed chicken breasts. Using this method, you can create flavorful chicken that has incredibly crispy skin with little to no trouble.
If you prefer a more direct method, consider pan-searing the chicken to create golden meat coated in a gorgeous and glossy skin. It also takes considerably less time than the other two methods.
Tips for Cooking the Perfect Stuffed Chicken Breast
Even when stuffed, chicken breasts could still turn out dry and bland if not given proper attention. Check out the following tips and tricks to cook up a succulent chicken dish that's infused with delightful flavors:
Chicken breasts are naturally lean, so they can dry out incredibly quickly if overcooked. To prevent this, use a meat thermometer to check for an internal temperature of 160°F–165°F. Note that the chicken may continue to cook for a bit even after it's taken off the heat.
If a thermometer isn't available, you can poke at the meat to check the juice's color. Well-cooked chicken usually has clear juice, whereas undercooked meat will have pink or slightly red tint. To be certain, you can make a small slit to check if the meat has turned white.
Before stuffing the meat, make sure to pat it dry with paper towels. This ensures there won't be any excess liquid to affect the browning process.
Steady the Meat With Toothpicks
This is an optional step, but you can insert toothpicks through the meat to seal the ends and keep the stuffings from spilling out during the cooking process.
Before cooking your chicken breasts, take them from the fridge and leave at room temperature for 15–30 minutes. This will ensure that the heat spreads evenly from the edge to the center, and the meat is thoroughly cooked.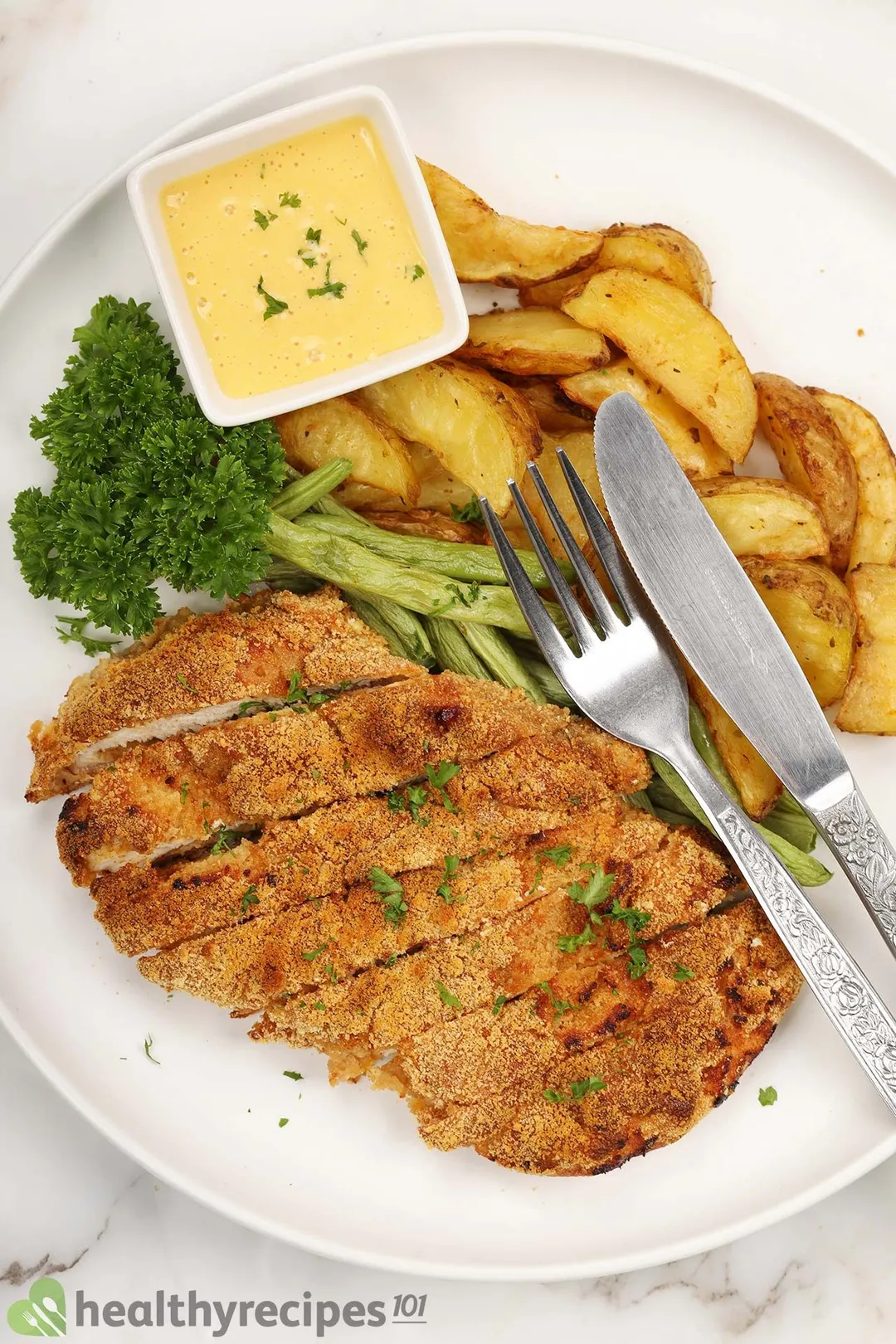 Previous Recipe
Boneless Chicken Breast Recipes
Boneless Chicken Breast Recipes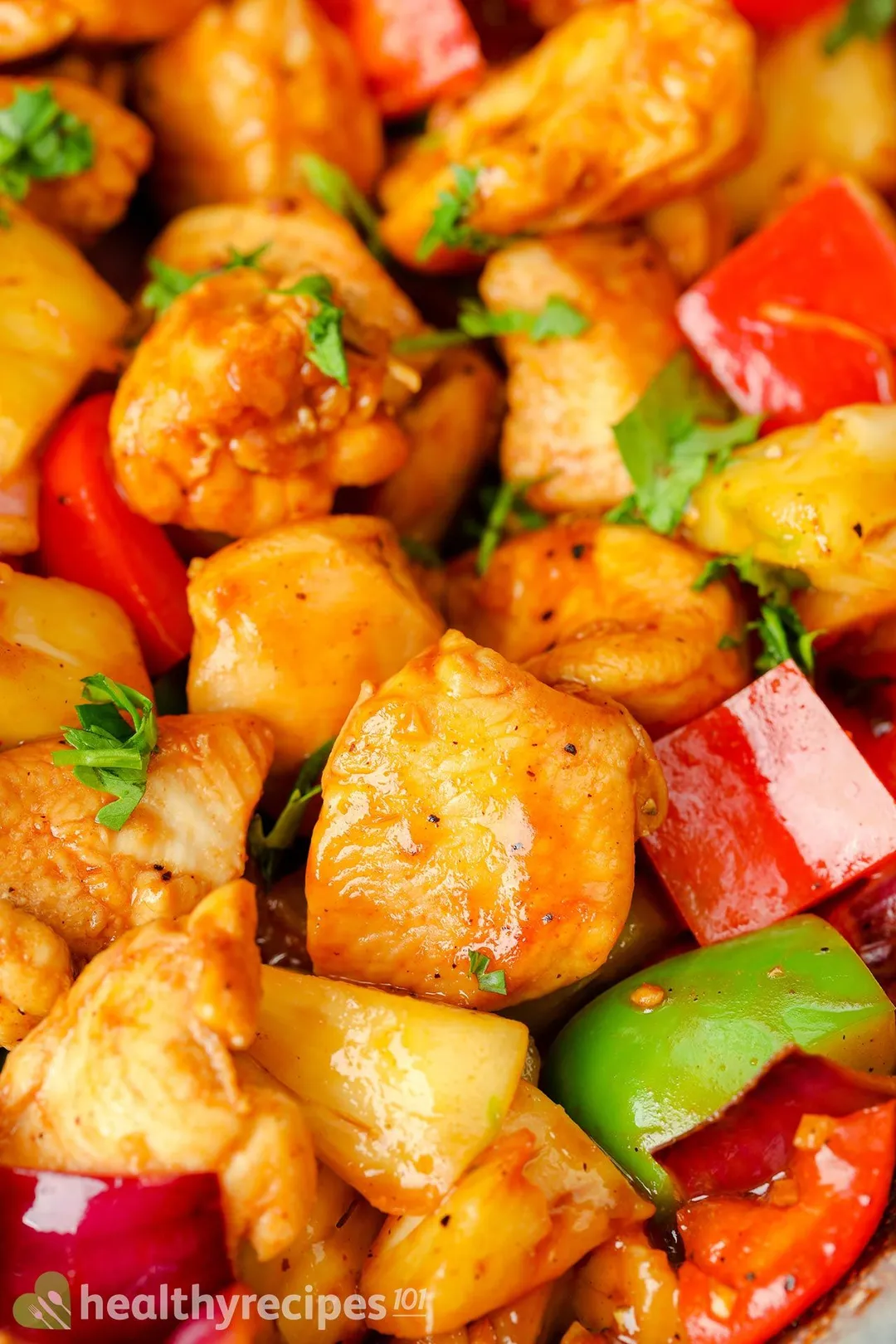 Next Recipe
Easy Chicken Recipes
Easy Chicken Recipes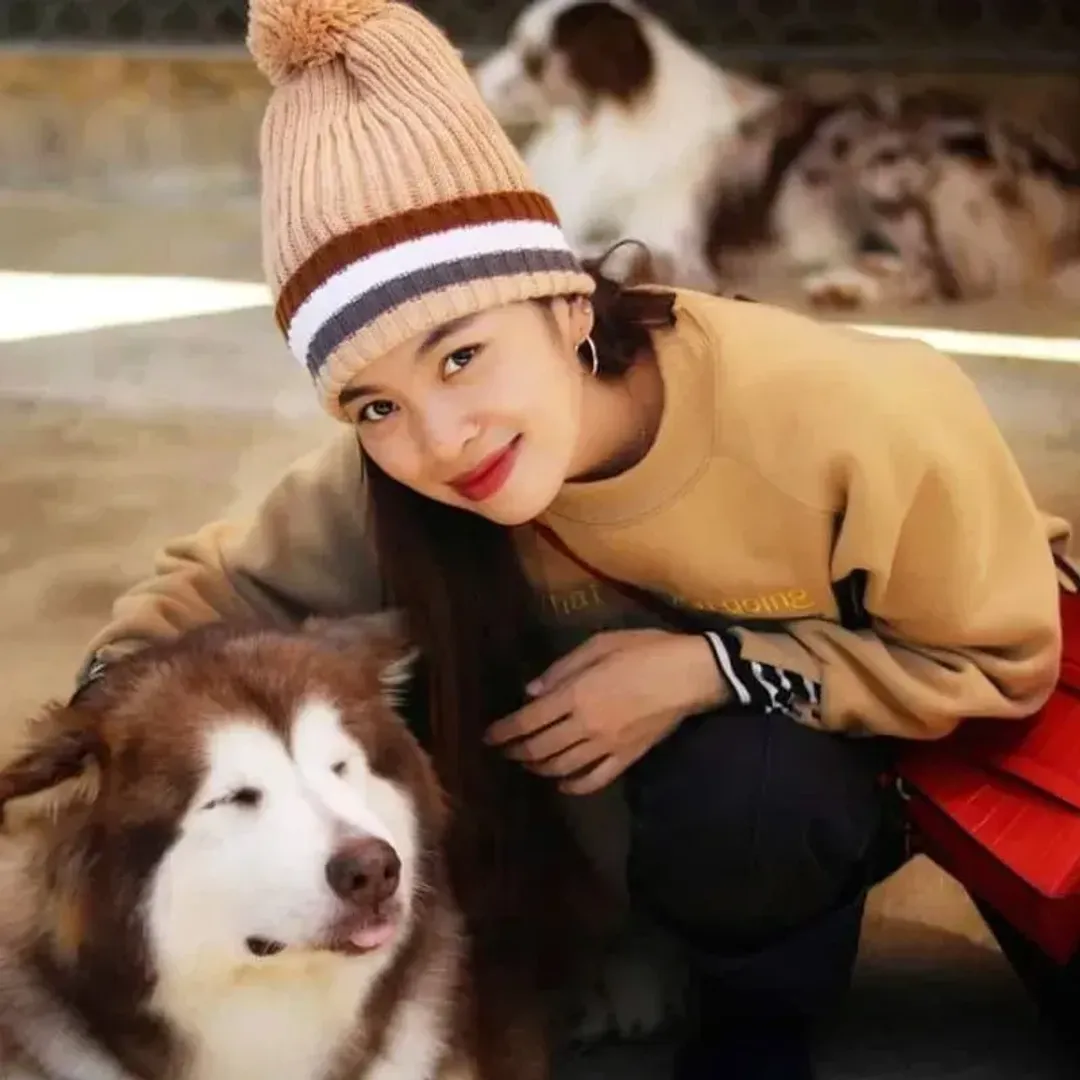 Chef, Culinary Consultant
Tuyet Pham is an award-winning Saigonese chef who believes that joy is the secret ingredient to delicious food. At Healthy Recipes 101, Tuyet personally tests and simplifies every recipe, ensuring maximum flavor with minimal effort. With a background at prestigious French restaurants P'TI Saigon and Le Corto, Tuyet knows how to make every dish exceptional.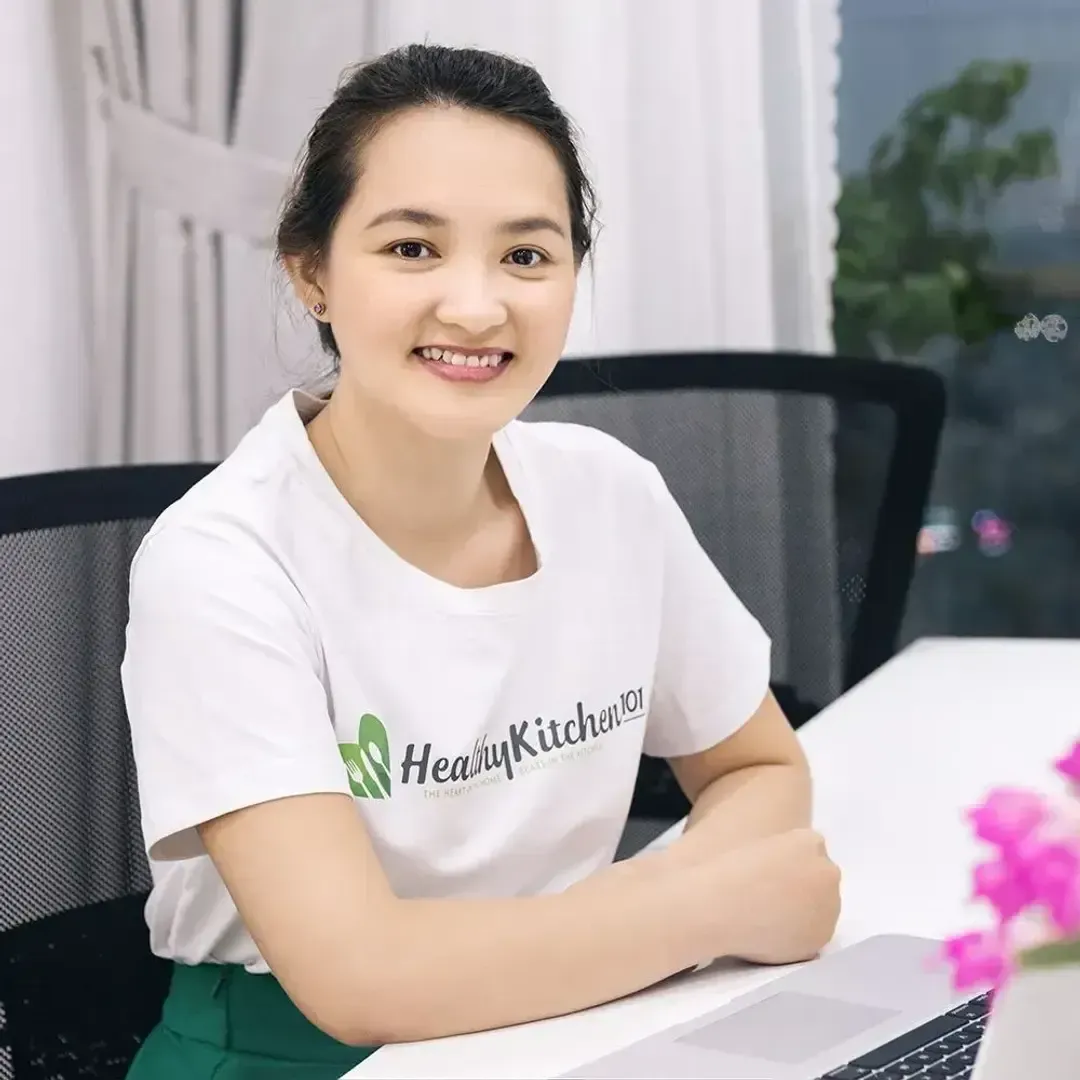 Writer, Author
Luna Regina is an accomplished writer and author who dedicates her career to empowering home cooks and making cooking effortless for everyone. She is the founder of HealthyKitchen101.com and HealthyRecipes101.com, where she works with her team to develop easy, nutritious recipes and help aspiring cooks choose the right kitchen appliances.
Comments/ Reviews