Wondering what to do with chicken for a tasty meal? Pair it with mouth-watering mushrooms! This hearty combo can be cooked in numerous ways for tons of different flavors. In this article, we have rounded up a list of quick and easy chicken and mushroom recipes for you to try!
Best Chicken and Mushroom Recipes
Here are our top-pick recipes for wonderful meals with chicken and mushrooms:
Tender chicken breast always pairs deliciously with meaty, mouth-watering mushrooms.
Reasons to Love Chicken and Mushroom
What else is there to love about the hearty combination of chicken and mushrooms, besides being so tasty? Here are 4 reasons why this unique duo is never out of style:
1. They make the perfect comfort food.
When these two ingredients meet each other, they create homey cozy dishes that remind you of mom's delicious cooking. It's easy to keep these hearty, comforting dishes on the list of your family's favorites.
You can also throw these two ingredients together to make a simple yet elegant dish for last-minute guests.
2. They pack a healthy punch. 
This combo is guaranteed to be nutritious, with chicken providing a hearty dose of protein and mushrooms adding a decent amount of vitamins and minerals.
The best thing? These two work so well together to make a satiating dish that you won't even notice you're eating healthily!
3. The two ingredients are easy to find, easy on the budget, and easy to cook with.
As chicken and mushrooms can be found in any store or supermarket, it will save you less time wandering around looking for rare or elaborate ingredients just to make one good meal. These two, as simple as they are, when combined, can easily satisfy your taste buds with their wonderful flavors. 
For the main source of protein, chicken is also relatively cheaper than beef or seafood, but has always been the most popular type of meat.
Plus, it is easier to cook chicken properly for a nice moist and tender result.
4. The combination of chicken and mushrooms is versatile! 
Believe it or not, this combo can be made into a series of delicious dishes with no limits!
From all-in-one-skillet dishes to soups, casseroles, pastas, and risottos, the options will just amplify with different ways of seasoning.
You can have chicken and mushroom for Sunday dinner, and with the same combo, Monday night will taste completely different with just a different cooking style.
Speaking of cooking styles, it's time to dig in to see some of the most popular ways of preparing chicken and mushrooms for an awesome-tasting meal.
Best Ways to Cook Chicken and Mushrooms
Here are some fantastic ways of cooking to make this delish combo even more delicious:
Cook everything in a single skillet: You want to whip up a nice and easy one-pan dish? Try this method. Skillet dinners with chicken and mushrooms are always a winner!
Make comforting soup: For a fulfilling sense of warmth, you cannot beat a hot bowl of chicken soup with mouth-watering mushrooms on cold winter days.
Make a hearty casserole: Chicken and mushroom casseroles make a comforting classic for the ultimate satisfaction. A casserole is also a great way to make use of your leftover chicken. Always so desirable!
Make creamy risotto: These creamy and savory chicken and mushroom dishes make superb curl-up-on-the-couch meals, totally satiating and delicious.
Cook chicken with a mushroom sauce: You can bake or pan-sear the chicken, then drizzle over with a luscious mushroom sauce.
Serve with rice or pasta: Chicken and mushrooms taste great when served with fragrant white rice. They also make gorgeous pasta dishes with tons of flavors.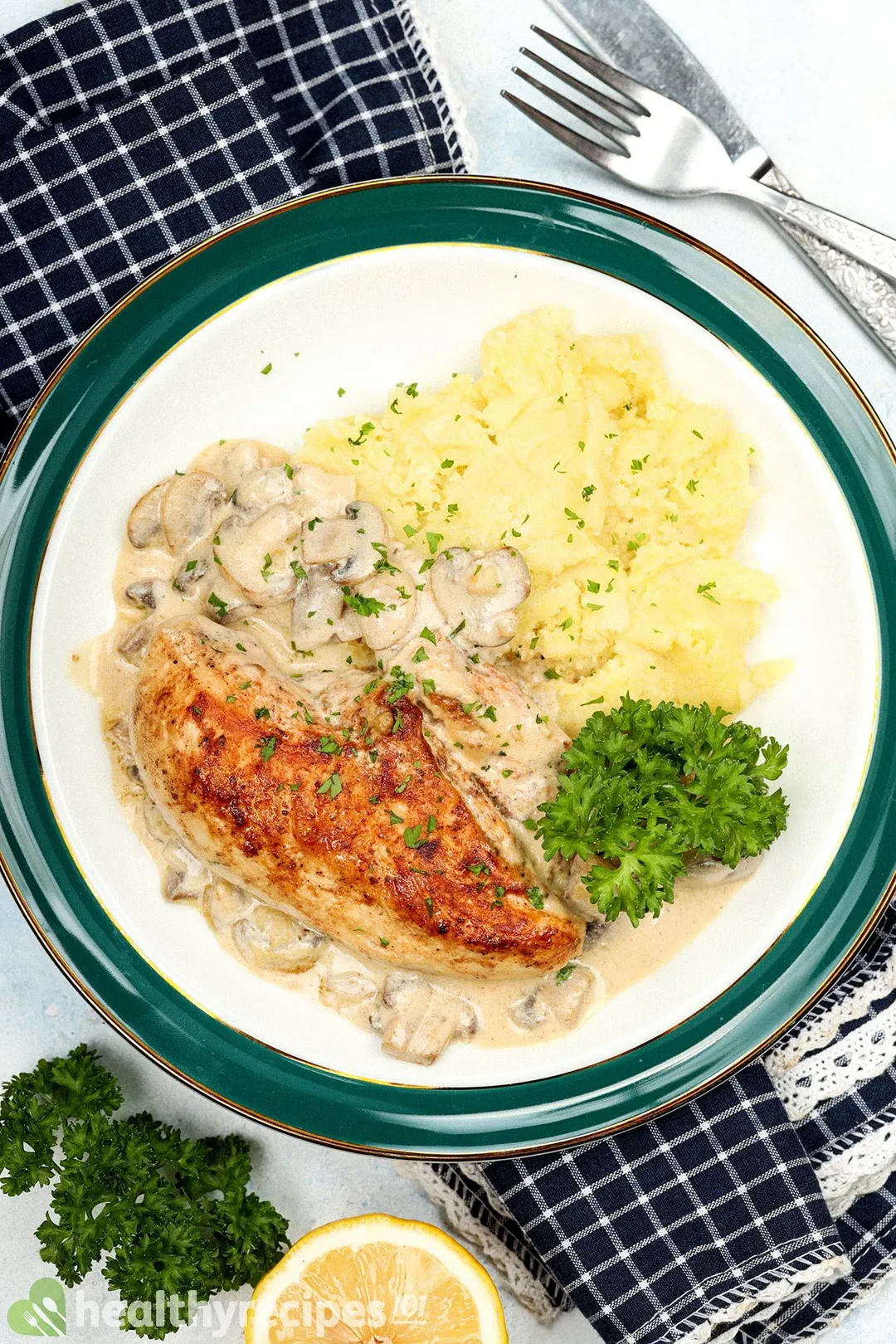 Chicken and Mushroom Recipes
These chicken and mushroom recipes take the classic combo and turn it into various tasty dishes, from comforting soups to hearty casseroles and creamy risottos.
Ingredients
Directions
Pick your favorite recipe.
Gather the ingredients.
Follow the instructions to give you incredibly tasty chicken and mushroom dishes ready in less than an hour!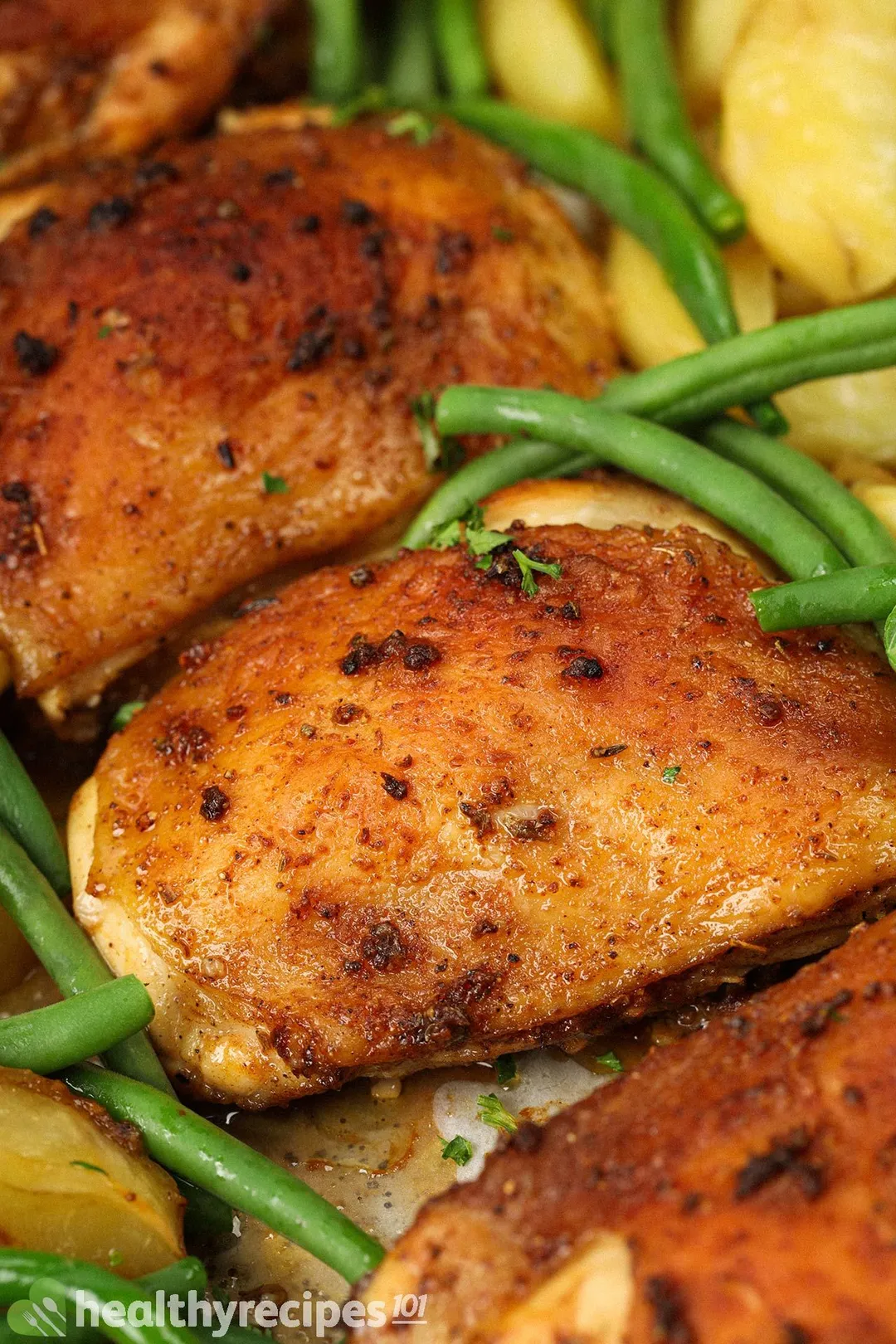 Previous Recipe
Baked Chicken Thigh Recipes
Baked Chicken Thigh Recipes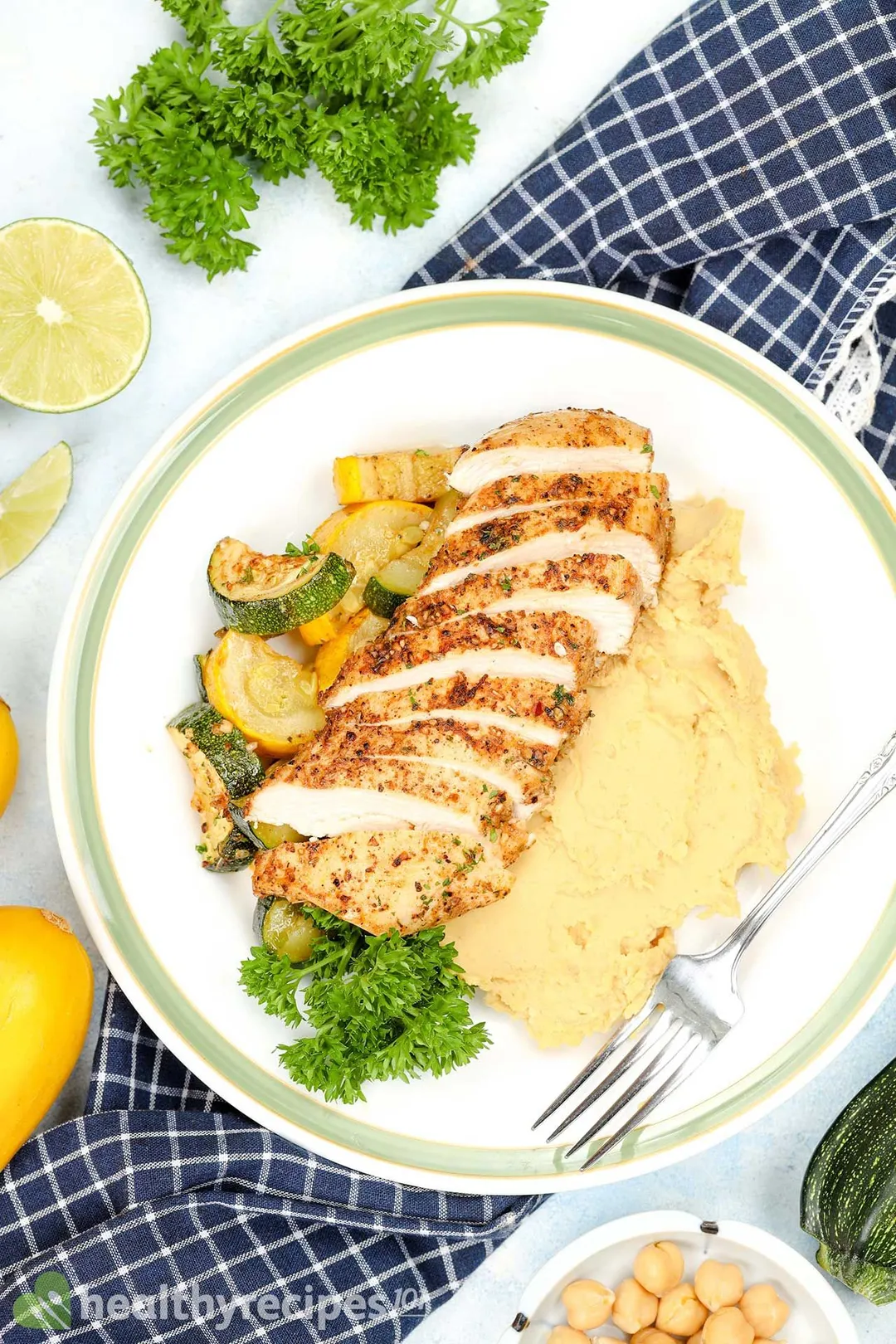 Next Recipe
Chicken Breast Recipes for Dinner
Chicken Breast Recipes for Dinner
Writer, Author
Luna Regina is an accomplished writer and author who dedicates her career to empowering home cooks and making cooking effortless for everyone. She is the founder of HealthyKitchen101.com and HealthyRecipes101.com, where she works with her team to develop easy, nutritious recipes and help aspiring cooks choose the right kitchen appliances.
Comments/ Reviews