When it comes to homemade dinners, there's little that could beat a plate of tender and juicy chicken, cooked to absolute perfection with flavorful ingredients. These simple chicken breast recipes give you exactly that, plus they come together easily, requiring hardly any effort at all.
What Are Some Simple Ways to Cook Chicken Breasts?
Chicken breasts are versatile and easy to work with, so it's no surprise that you can cook them with almost any method. For a quick dish that still tastes incredible, here are some simple ways to try:
Pan-searing and Pan-frying
These are arguably the most common ways to cook chicken breasts. These stovetop methods are a universal favorite because of how quick and easy they are, while still yielding delectable results.
From street foods to restaurants, you can undoubtedly find some variations of crispy-skinned chicken that are fried while coated in flour. Many also like to drench the chicken in a glossy marinade or sauce and sear it over high heat for gorgeous, rich flavors.
This hands-off cooking method is a quick and easy way to achieve juicy meat and a perfectly caramelized exterior. Dry rub the boneless meat cut with robust spices and woody herbs or coat it with a butter-garlic mixture for extra flavor. 
If you want to get experimental, consider stuffing the insides with veggies and cheese, or drench the cut in a warming homemade sauce.
Grilled chicken with its golden charred exterior is a welcome sight at any meal. When correctly cooked, the insides are delicate and tender with a distinct smoky flavor that pairs well with various herbs, veggies, grains, pasta, and sauces.
On the other hand, this method can sometimes result in dried-out and bland meat. This problem is easily fixed with a simple brine, a dry rub of spices, or a thorough marinade.
Check Out Our Simple Chicken Breast Recipes
Chicken breasts' mild and delicate taste makes them incredibly easy to pair with a wide variety of ingredients. Explore their versatility with our list of simple chicken breast recipes and find yourself some exciting and easy dishes to make for any occasion.
How to Season Chicken Breasts
When it comes to cooking chicken, regardless of the method, the seasoning is incredibly important. Not only does it make the meat more flavorful and intense, but it also prevents it from becoming dry and tough.
The seasoning process may vary depending on personal preference. However, if you want to be thorough, take these basic steps:
Fill a bowl with a quart of lukewarm water, add some salt then stir until it's dissolved. You can also add sugar or other spices and sweeteners so that the chicken would caramelize better when cooked, although this is optional. 
Once you're done prepping, submerge the meat in the brine, cover it, and leave it in the fridge for a few hours, depending on the size.
If you want to give the chicken a golden and caramelized exterior, pat the brine dry and brush some butter or olive oil over the surface. This helps to keep the meat from sticking to the pan while also laying a base for the spices to cling onto.
You can go with a simple salt and pepper to enhance the chicken's natural flavors. For a more diverse taste, consider strong spices like paprika, garlic powder, onion powder, or herbs like dried oregano, thyme, etc. In Asian dishes, soy sauce, fish sauce, and oyster sauce are commonly used.
How to Add Flavor to Chicken Breasts
A general concern when cooking dishes with chicken breasts is how bland it may be since the meat is pretty mild-flavored. However, this delicate taste is actually the perfect blank canvas for different flavoring methods. 
Check out these simple ways to make your chicken breasts more flavorful:
A good marinade will infuse your chicken with its heavenly flavors while also tenderizing the meat and keeping it juicy throughout the cooking process. It can take anywhere from 15 minutes to overnight to marinade, so feel free to make adjustments based on your schedule.
The best part is there's really no limit to what ingredients you could use. You can take the simple route and use garlic, lime, and some herbs, or branch out with sauces like teriyaki, sriracha, balsamic, BBQ sauce, and many more.
This process involves dipping the chicken breast in flour and then an egg wash before coating it with your preferred crumbs. It provides a crispy exterior that wonderfully contrasts the tender meat inside. Additionally, the meat will also carry the mild scent of whichever type of crumb you use.
Glaze the chicken breasts in a juicy mixture of sauces, herbs, and spices for a beautiful glossy exterior. Your chicken will caramelize beautifully when cooked, resulting in a sweet and savory first impression that makes the dish incredibly memorable.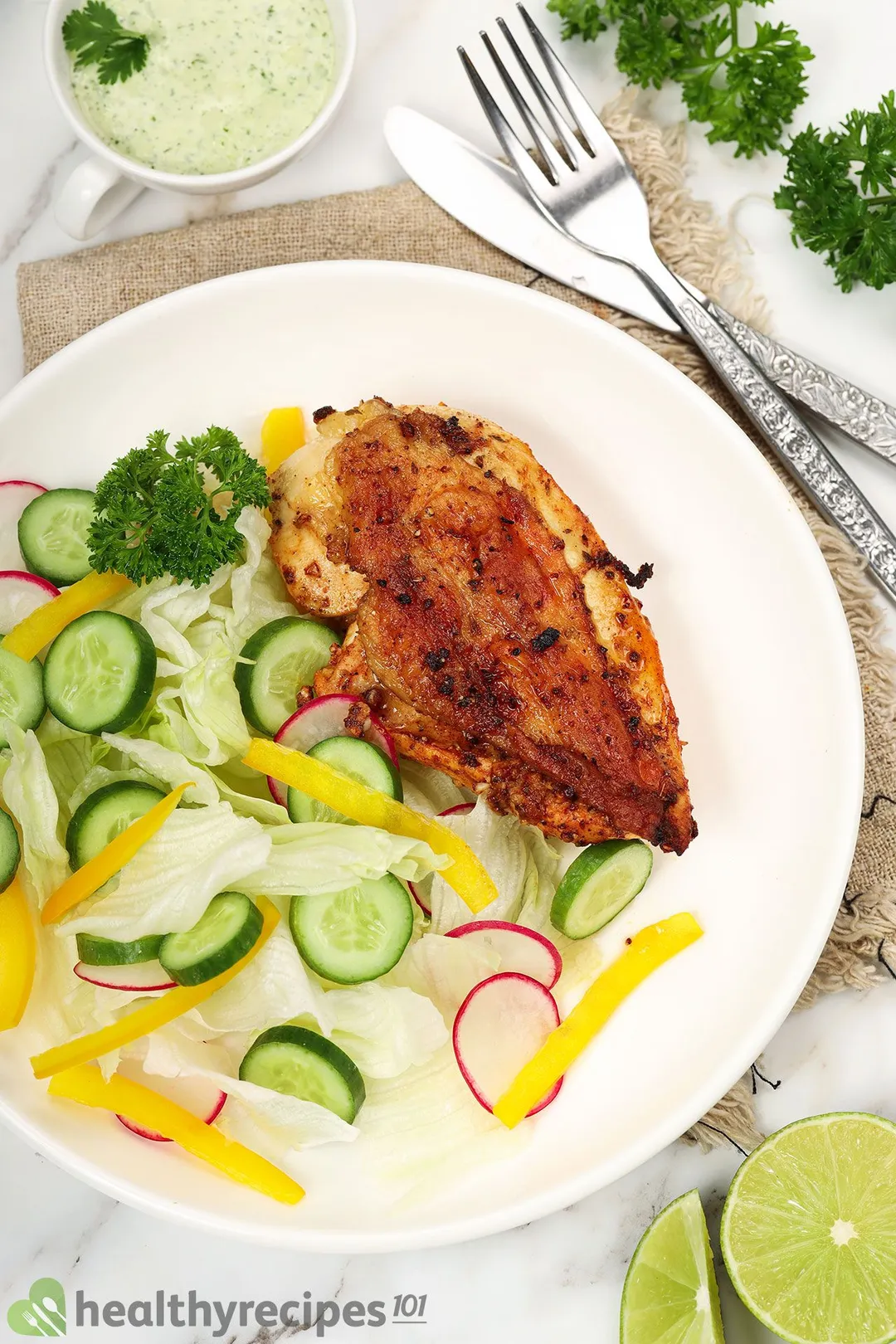 Simple Chicken Breast Recipes
Take a look at these simple chicken breast recipes to discover some quick and easy go-to dishes to keep in your recipe book for a quick dinner evening.
Ingredients
Directions:
Choose a recipe that you like.
Assemble all the essential ingredients.
Follow the instructions to create tasty and simple dishes with chicken in less than an hour.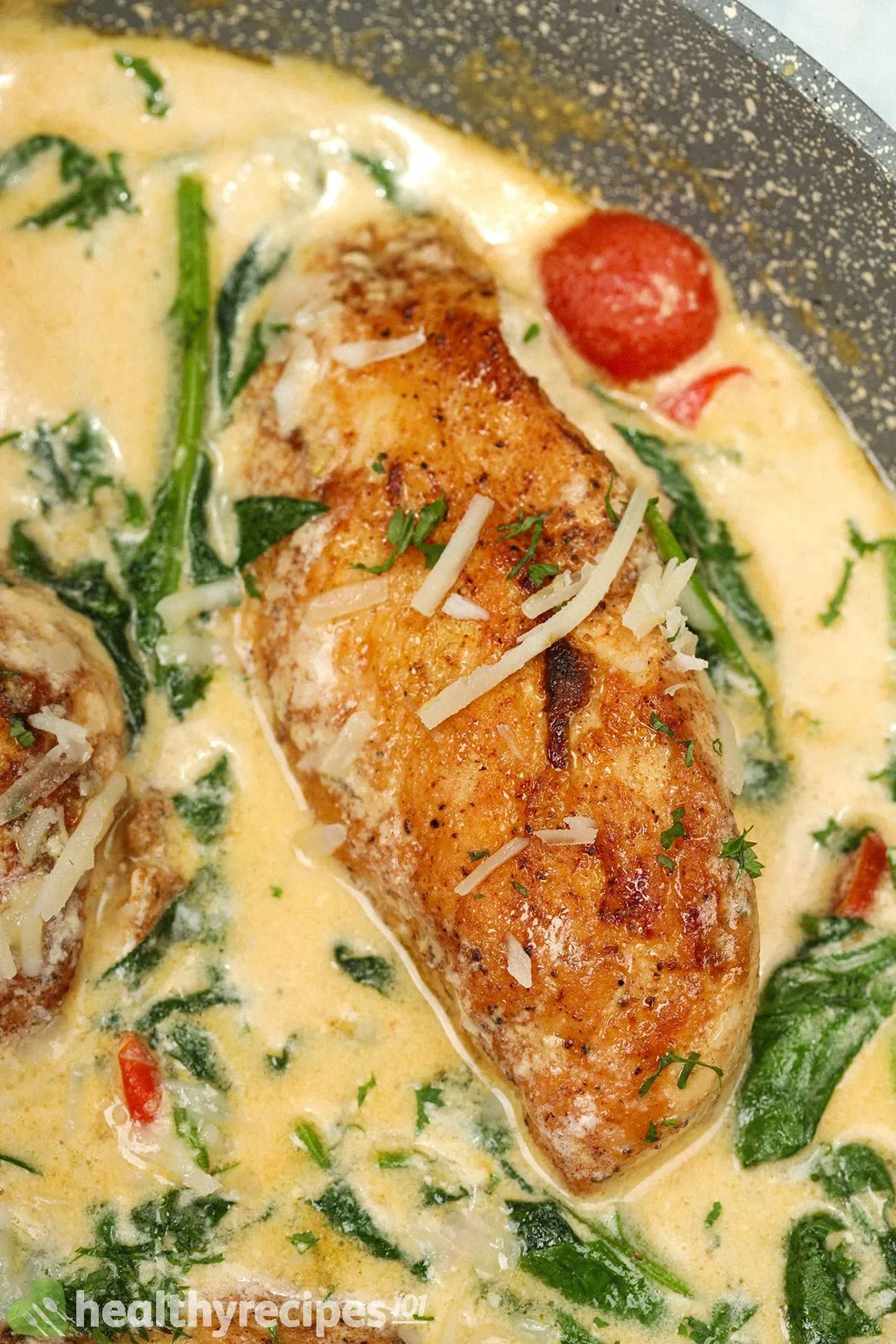 Previous Recipe
Chicken and Spinach Recipes
Chicken and Spinach Recipes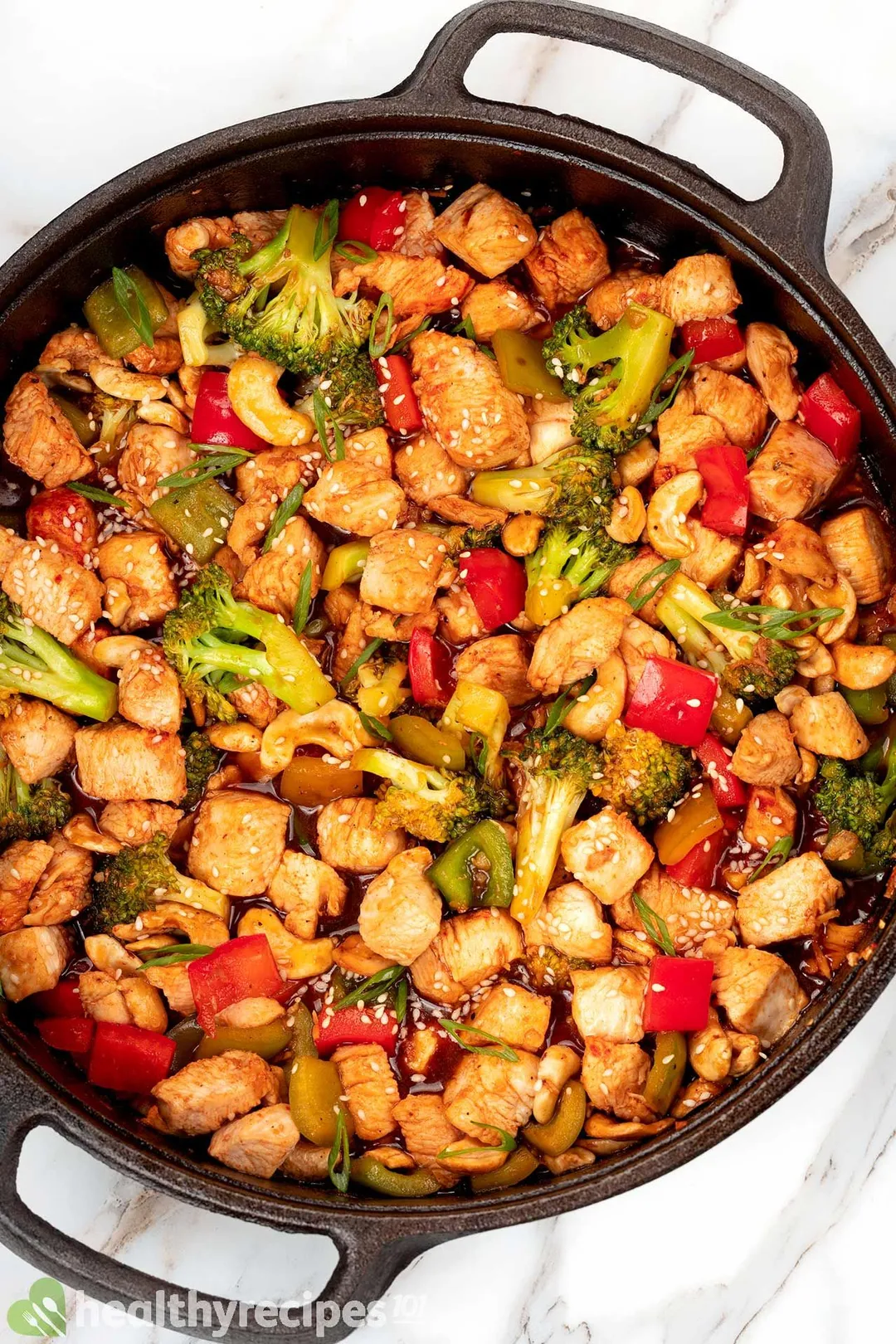 Next Recipe
Easy Chicken Breast Recipes
Easy Chicken Breast Recipes
Writer, Author
Luna Regina is an accomplished writer and author who dedicates her career to empowering home cooks and making cooking effortless for everyone. She is the founder of HealthyKitchen101.com and HealthyRecipes101.com, where she works with her team to develop easy, nutritious recipes and help aspiring cooks choose the right kitchen appliances.
Comments/ Reviews