This collection of our favorite boneless skinless chicken thigh recipes will bring you many ways to cook this cut of chicken.
Chicken thigh is a dark meat cut, which means it is more tender and flavorful than chicken breast. Thighs are also cheaper and easier to cook than chicken breasts or tenders. Boneless and skinless chicken thighs require minimal preparation, so you can save some time by using this cut.
Best Boneless Skinless Chicken Thigh Recipes
Give these delightful boneless skinless chicken thigh recipes a try and treat yourself to an easy and appetizing meal.
What to Make With Boneless Chicken Thighs
Baking or grilling chicken in the oven are perfect ways to ensure that the chicken is cooked evenly. These two methods are also convenient, as you can sit back and let the oven do its work.
Baked or grilled chicken has juicy and succulent flesh with tons of flavor. Adding a sauce and cooking the chicken alongside some vegetables and aromatics will make the chicken even more flavorsome.
These two methods are fitting if you're looking for a quick meal. Cooking chicken thighs in a hot pan will elevate the taste of the chicken by giving it a nice crust.
Alongside baking, pan-searing is one of the best methods to make a delicious glazed chicken dish. Also, you can cut chicken thighs into bite-sized pieces and incorporate them into rice or noodle dishes.
Poaching chicken is one of the best ways to cook this protein for both its natural taste and versatility. You only need to add some vegetables or aromatics and cook them alongside the chicken in a pot of water.
You can eat poached chicken as it is or use it for bigger dishes like casseroles or salads. As a delicious bonus, the chicken and vegetables will give you a tasty broth that you can use later on.
Tips for Cooking Boneless Skinless Chicken Thighs
Do you wash chicken thighs before cooking?
According to the USDA, you shouldn't wash raw meat, poultry, or fish under running water. Washing can spread bacteria on raw chicken to kitchen surfaces, utensils, other foods, or your hands, causing cross-contamination.
Is it easy to overcook chicken thighs?
The answer is no. Chicken thighs are a forgiving cut when it comes to cooking time, unlike chicken breast.
Chicken breast will turn dry and bland when you cook it for a bit too long, but this is not the case for thighs. After they reach the safe minimum internal temperature of 165 °F, you can let it cook for a few more minutes without worrying that it will lose its juiciness.
How to cook boneless chicken without drying it out
Aside from cooking chicken to a safe internal temperature, there is one more thing you can do to lock in the moisture: Marinating the chicken with brine before cooking can help create a coating that protects the juiciness of the chicken.
How to season chicken thighs
Firstly, choose your favorite seasoning and condiments to make a marinade for the chicken thighs.
Once the marinade is ready, mix or rub it on the chicken and let it rest for 15 minutes to overnight. The longer the chicken stays in the marinade, the more tender it gets.
With that said, don't let your chicken marinate for too long, especially if the marinade has acidic ingredients.
Sauces for Chicken Thigh Dishes
Here are some of our favorite sauces to pair with chicken thighs.
Garlic and herbs sauce
Mushroom garlic sauce
Teriyaki sauce
BBQ sauce
Creamy mustard sauce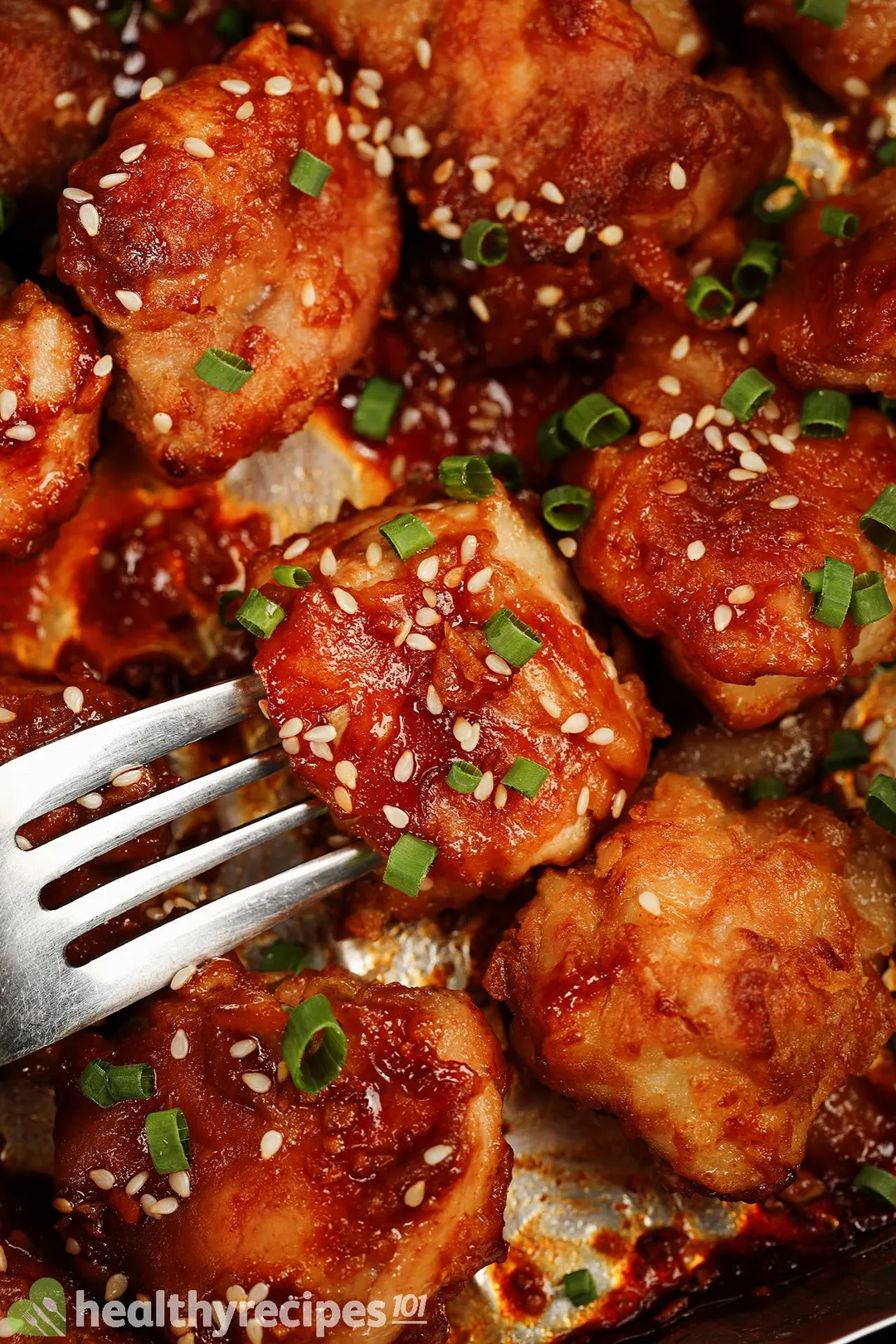 Boneless Skinless Chicken Thigh Recipes
Today we want to bring you our list of boneless skinless chicken thigh recipes and show you how to make tasty meals with this cut of protein.
Ingredients
Directions
Choose a recipe that you like.
Assemble all the essential ingredients.
Follow the instructions to give you incredibly tasty boneless skinless chicken thigh recipe in less than 45 minutes!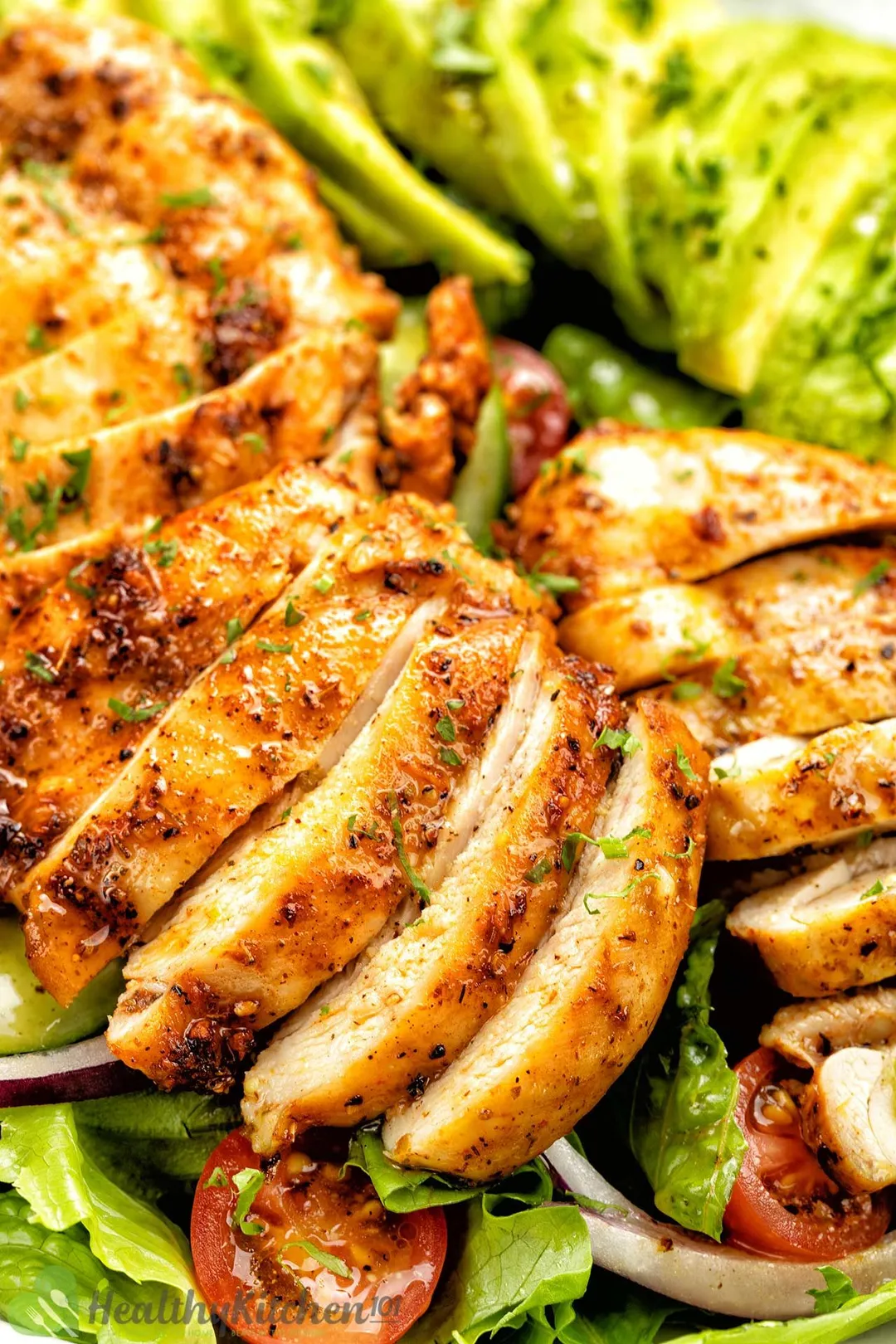 Previous Recipe
Grilled Chicken Breast Recipes
Grilled Chicken Breast Recipes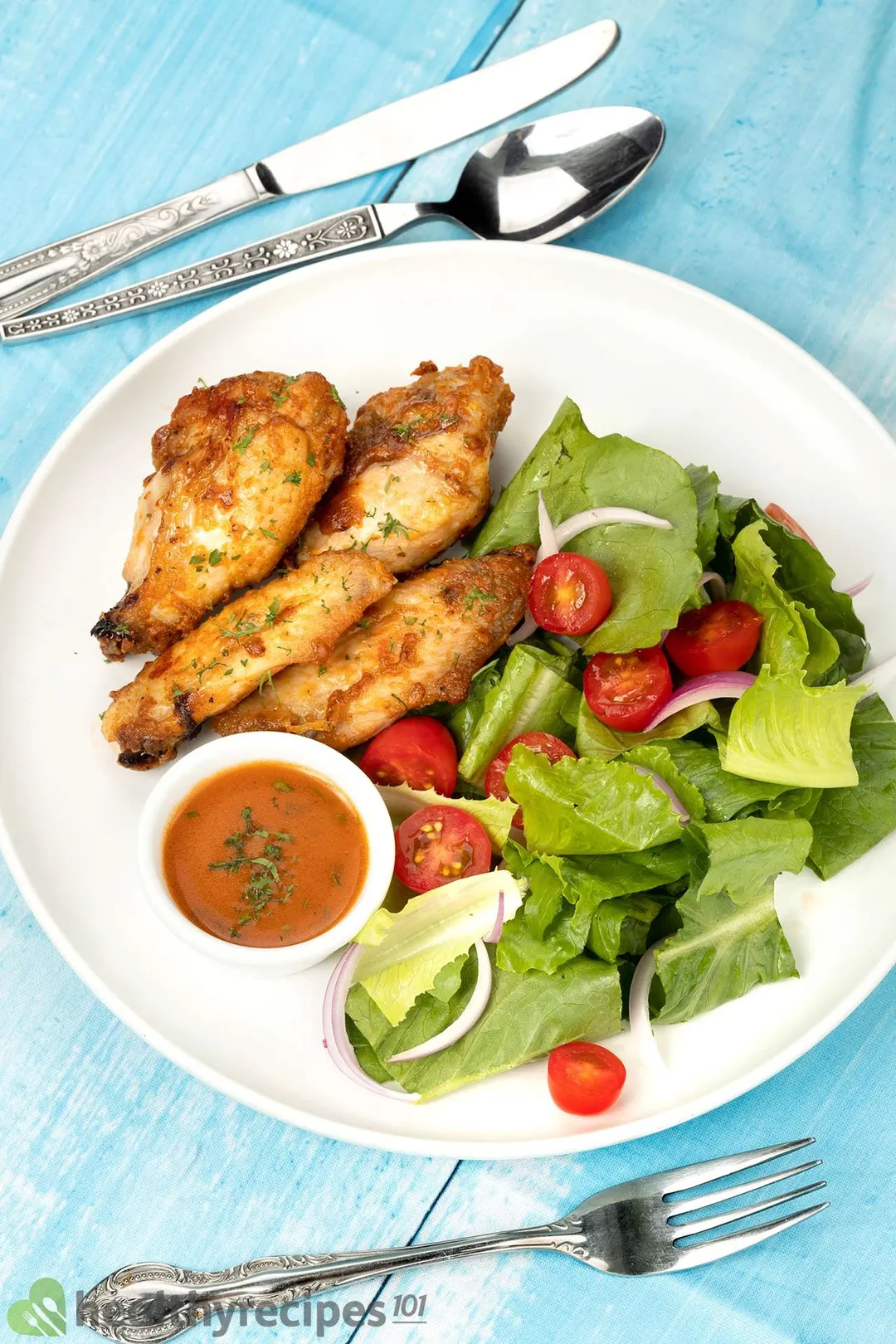 Next Recipe
Chicken Wing Recipes
Chicken Wing Recipes
Writer, Author
Luna Regina is an accomplished writer and author who dedicates her career to empowering home cooks and making cooking effortless for everyone. She is the founder of HealthyKitchen101.com and HealthyRecipes101.com, where she works with her team to develop easy, nutritious recipes and help aspiring cooks choose the right kitchen appliances.
Comments/ Reviews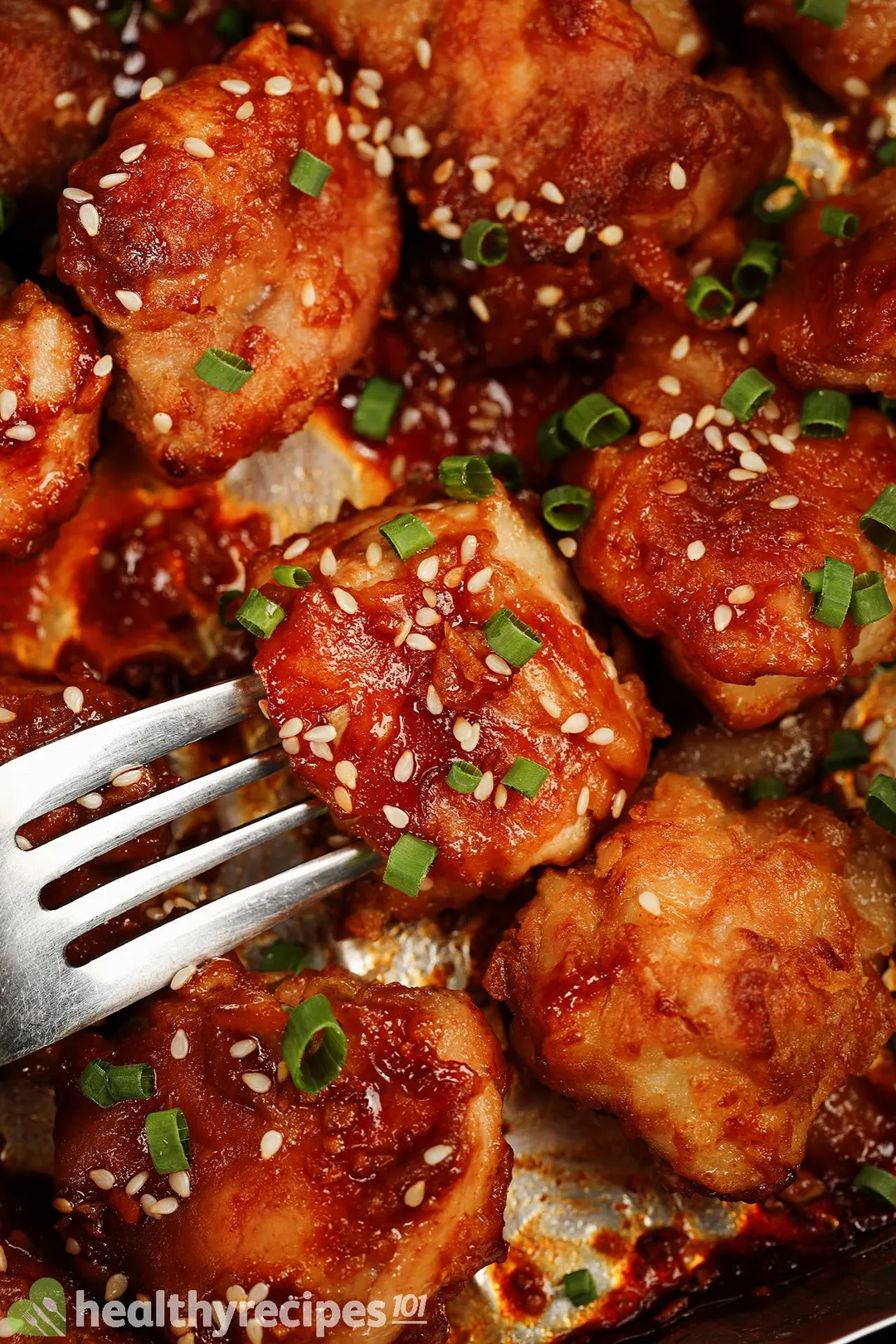 This roundup is a fantastic resource for anyone looking to add more variety to their meals with this versatile protein.