You may not find chicken drumsticks to be the most pleasing cut of chicken, but we hope you change your mind after trying out these chicken drumstick recipes.
Since they are bone-in cuts, drumsticks don't have the most elegant presentation on the plate, like chicken breasts or tenders do. However, they make up for this with their distinct flavor and succulent flesh when cooked well.
Best Chicken Drumstick Recipes
Here we are sharing some of our favorite tried-and-tested chicken drumstick recipes to serve at your next meal.
What Part of the Chicken Is the Drumstick?
The chicken drumstick is part of the whole chicken leg, making it a dark meat cut. The whole leg, which is sometimes referred to as the leg quarter, includes both chicken thigh and drumstick.
Drumstick is the lower part (the calf) of the leg quarter, attached to the thigh by a joint. This cut has a high bone-to-meat ratio, which makes it cheaper than other boneless cuts. The bone is part of the appeal that makes drumsticks fun to eat.
Is Chicken Drumstick Healthy?
Unlike lean chicken breast, drumsticks are fatty, which means more flavor and a higher calorie content. However, chicken drumsticks can still be part of a healthy diet, thanks to the amount of protein they provide.
Best Ways to Cook Chicken Drumsticks
Using the oven to cook chicken drumsticks will result in juicy and succulent chicken meat, which is drumsticks at their best. This method is pretty convenient and allows time for the chicken to absorb the marinade.
Broiling the chicken can get you crispy or charred skin, imparting a more intense flavor to the drumsticks.
Pan-frying is a quicker alternative to the oven, but keep an eye on the drumsticks to ensure they're cooked evenly. However, pan-frying uses oil to cook the chicken, so you need to pay attention to the calorie count of your dishes when using this method.
Air-frying is the perfect option: This method will give you similar results to pan-frying without the excess calories that are added when using oil.
While cooking with air-fryers, you need to brush your marinade onto the chicken during the process, or marinate it in advance. This mode of cooking enables you to enjoy dishes like crispy skin chicken drumsticks without worrying about calorie and fat content.
Compared to the methods above, boiled chicken drumsticks may seem more mundane, but they are more interesting than you think.
Boiling chicken with aromatics and vegetables will give you a flavorsome and versatile broth. You can save it for future use, or make Hainanese chicken rice with it.
Tips for Cooking Chicken Drumsticks
How do you know if drumsticks are done?
When it comes to drumsticks, we advise you to check more than just their appearance: A perfectly cooked drumstick can still be pinkish or red near the bone. The color of the juices won't suffice to indicate its doneness either, because the change in color can be due to the ingredients used for the marinade.
The best way to ascertain chicken drumsticks are done is by checking the internal temperature with a thermometer. The USDA recommends 165 °F as minimum internal temperature to ensure chicken is safe to eat.
However, we recommend cooking until 175 °F to further tenderize the meat. Insert the thermometer into the flesh (be careful not to touch the bone) to check if it's done.
Why are my chicken drumsticks tough?
Undercooking, overcooking, or letting chicken rest outside for too long can be the reason the meat has a chewy texture. When the internal temperature of the drumsticks reaches 175 °F, remove them from the heat immediately. Let them rest for about 5 minutes before serving.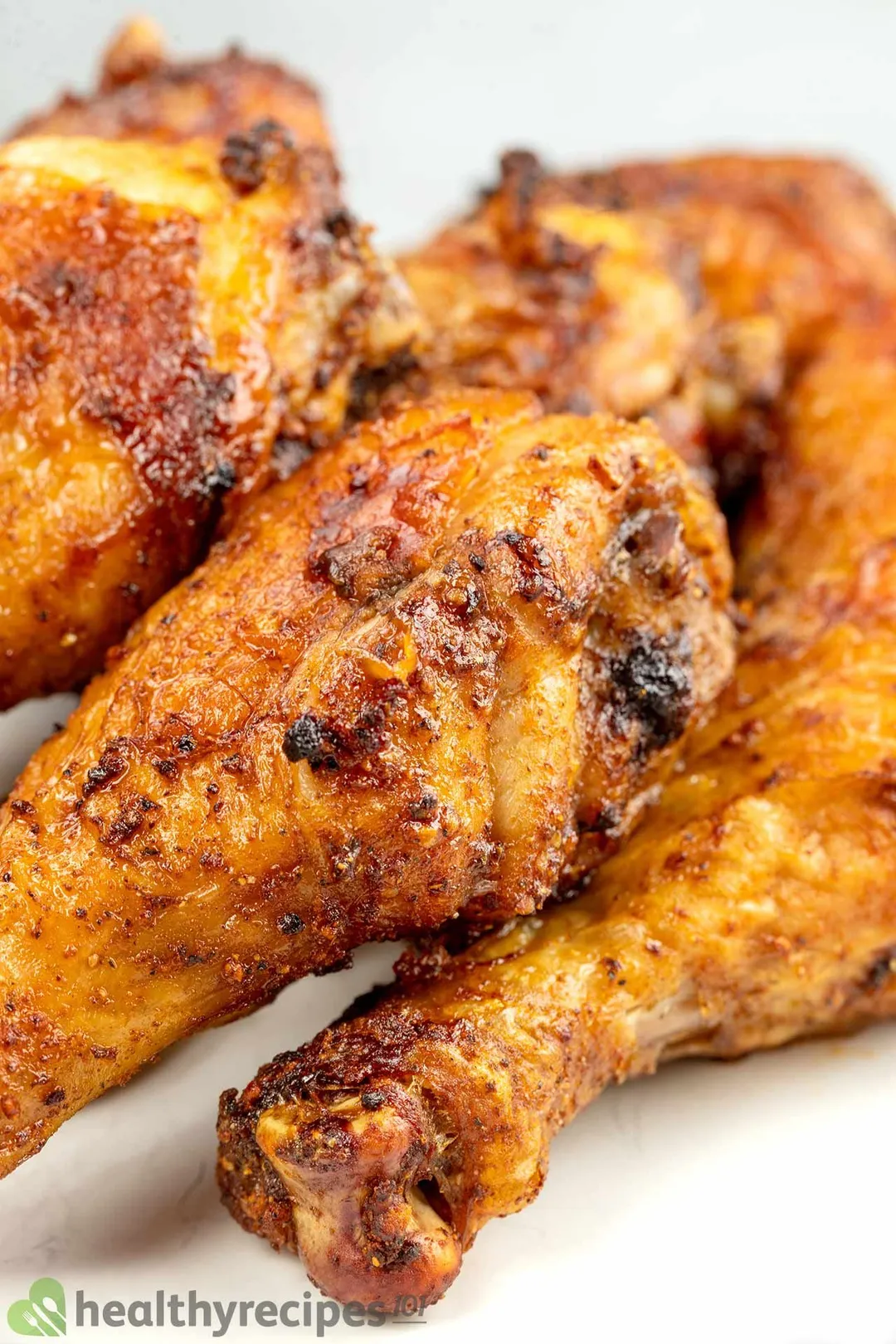 Chicken Drumstick Recipes
Our favorite chicken drumstick recipes will give you some great options to incorporate this delicious cut of dark meat into your chicken dishes.
Ingredients
Directions
Choose a recipe that you like.
Assemble all the essential ingredients.
Follow the instructions to give you incredibly tasty chicken drumstick recipe in less than 40 minutes!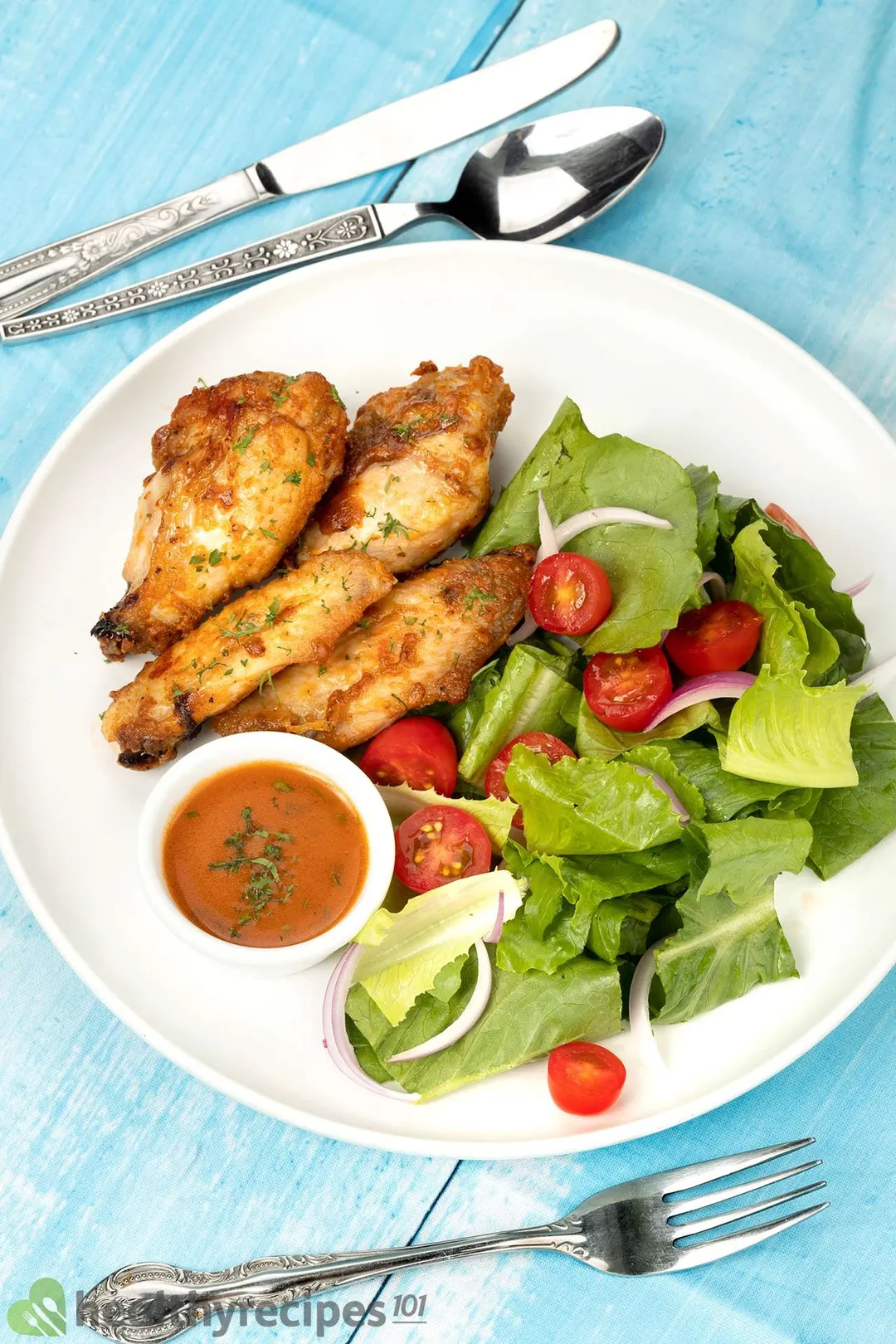 Previous Recipe
Chicken Wing Recipes
Chicken Wing Recipes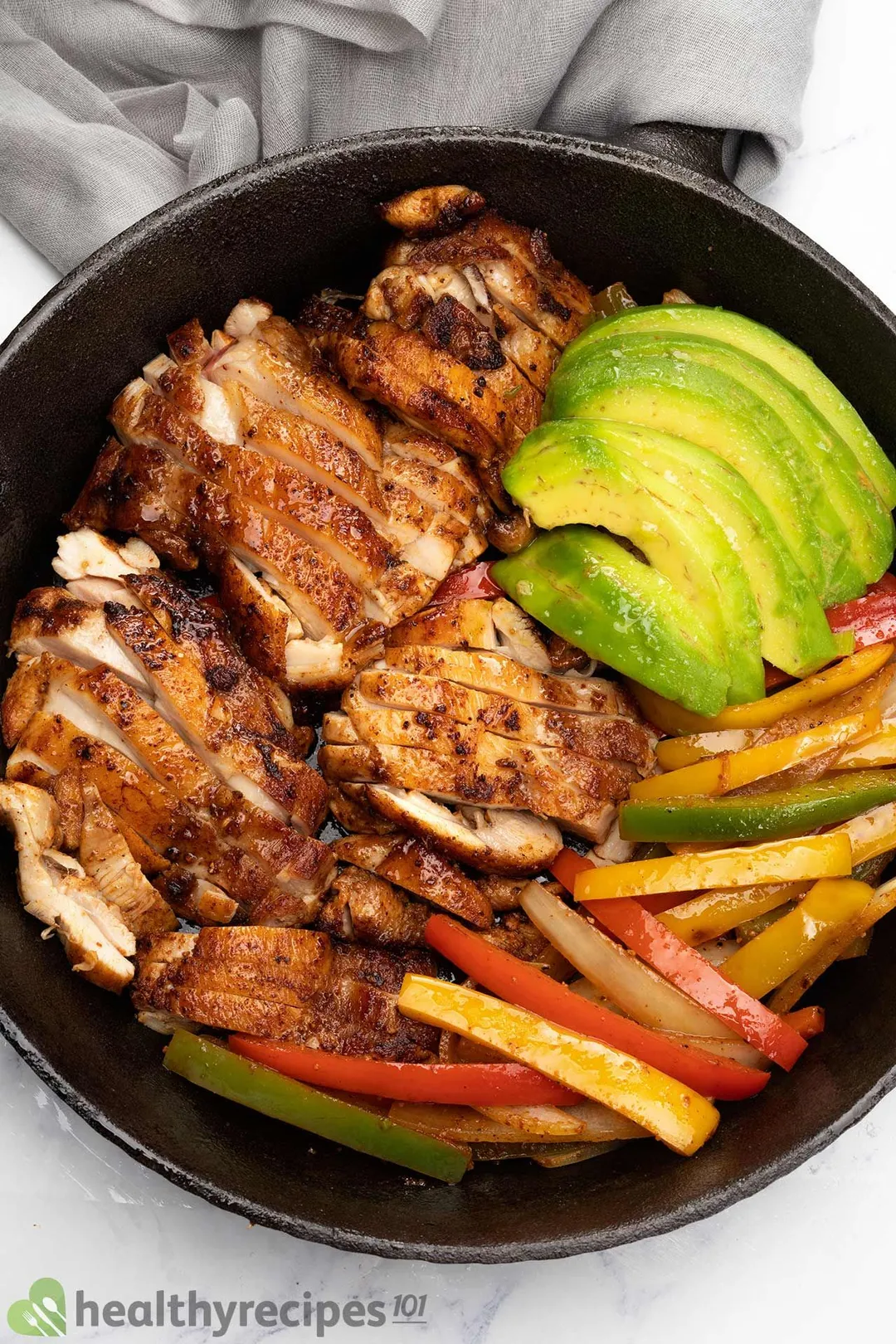 Next Recipe
Chicken and Avocado Recipes
Chicken and Avocado Recipes
Writer, Author
Luna Regina is an accomplished writer and author who dedicates her career to empowering home cooks and making cooking effortless for everyone. She is the founder of HealthyKitchen101.com and HealthyRecipes101.com, where she works with her team to develop easy, nutritious recipes and help aspiring cooks choose the right kitchen appliances.
Comments/ Reviews