If you are a newbie with minimal cooking experience wishing to make healthy meals at home, our air-fryer chicken breast recipes are perfect for you. With our list of easy-to-follow chicken recipes and the help of the multifunctional air-fryer, preparing a healthy and tasty meal will be as easy as ABC.
Best Air Fryer Chicken Breast Recipes
With no further delay, we're delighted to present our top-notch air fryer chicken breast recipes.
Reasons to Love Air Fryer Chicken Breast
Cooking has never been more stress-free and mess-free with the help of the trusty air-fryer. However, this is not the only reason why we love using the air-fryer for frying food, especially chicken.
Let's get an insight into the charm of air-fried chicken breast.
It's a healthier substitute for deep-fried chicken breast: Chicken breast per se is an outstanding source of lean protein—an ideal food item for dieters. However, when deep-fried, your meat is submerged in lots of cooking oil on very high heat, which adds saturated fats and potentially carcinogenic chemicals. Unlike deep-frying, the air-frying process needs little to no added fat, guaranteeing less oily chicken breast.
It requires fewer cooking skills: All you have to do is: prep your chicken breasts, season them evenly with herbs and spices, place them in the air-fryer basket, and press the start button—no preheating involved.
It needs less cleanup: While deep-frying will leave you with a messy kitchen and greasy utensils, the air-frying method won't. Take the air-frying basket out, clean it with warm soapy water, and it's ready for the next round of cooking.
Herbs and Seasonings for Chicken Breast
Salt and black pepper: The simplicity of salt and pepper takes the natural sweetness of your chicken breast to a whole new level—a savory taste with mild heat.
Garlic powder: This spice adds pungency and an irresistible aroma to your crispy chicken breast.
Onion powder: Without a doubt, onion powder is one of the most-used spices for marinating chicken breast. Surprisingly, it induces a more concentrated sweetness than fresh onion.
Cayenne powder: A splash of cayenne powder adds complexity to chicken, seafood, beef, and lamb—a palate-awakening heat with a fruity aftertaste.
Cinnamon: Whether blended in savories or sweets, the woody and warm flavor profile of cinnamon works wonders. As Thanksgiving and Christmas are approaching, why not treat your loved ones with a blistered cinnamon chicken breast dish?
Bay leaves: Their mild hints of pepper and mint impart a unique flavor to your chicken breast.
Oregano: It's no surprise to see oregano present in our list of best herbs for air fryer chicken breast since it goes well with most fried dishes.
Sage: The earthiness and zestiness of sage will liven up your humble chicken breast.
Thyme: Belonging to the same mint family, thyme may taste somewhat similar to oregano—minty and slightly lemony. However, this timeless herb does have its uniqueness that makes your air-fried chicken shine.
Tips to Cook Juicy Chicken Breast in the Air Fryer
Though chicken breast is less tricky to work with than beef and seafood, it requires some techniques to attain an ultimately juicy and flavorful dish. No need to stress out as we have prepared some useful tips for you.
How Long to Marinate Chicken Breast?
A perfectly-cooked chicken breast starts with a well-marinated one, so time management is crucial.
The marinating time varies depending on your choice of sauces—high or low in acidity.
If your marinade contains a large amount of citrus juice (lime, lemon, or orange juice) or vinegar, avoid soaking your chicken breast for more than 5-6 hours.
If you only use dried herbs and spices, you can leave your chicken breast sitting overnight in the fridge to build up the flavor.
How Long to Cook Chicken Breast in the Air Fryer?
Size matters when it's come to frying chicken.
Small chicken breast: 10-12 minutes.
Medium chicken breast: 17 minutes.
Large chicken breast: 20 minutes.
What Can You Coat Chicken Breast With for Air Frying?
A thin layer of coating brings more texture and flavor to your chicken breast. Here are some great suggestions from our chefs.
Cornstarch
All-purpose flour
Panko breadcrumbs
Coconut-panko breading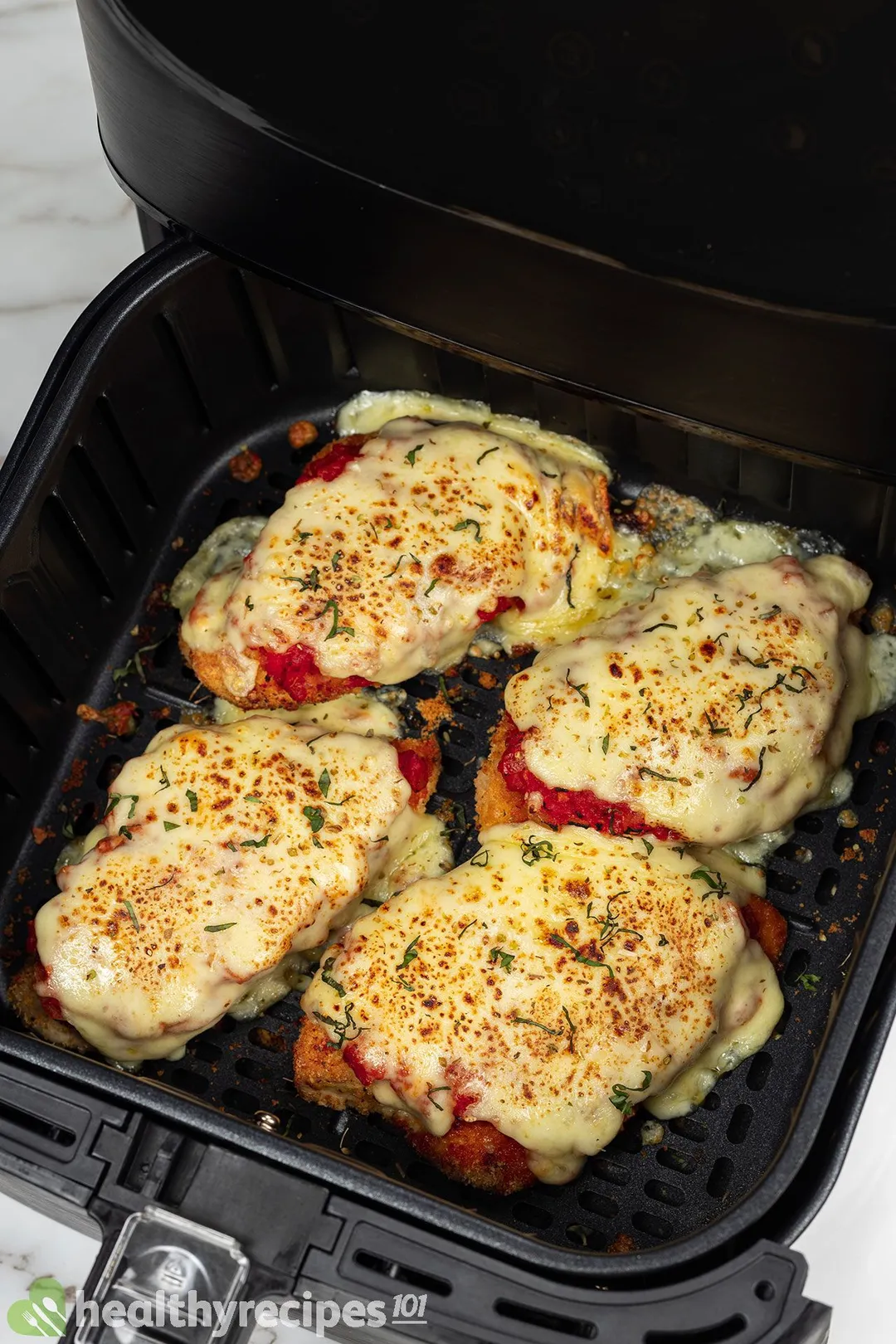 Air Fryer Chicken Breast Recipes
Our collection of health-friendly air-fried chicken breast recipes introduces a better and easier way to enjoy your beloved chicken breast.
Ingredients
Directions
Choose your favorite recipe.
Assemble all the essential ingredients.
Follow the instructions to give you incredibly tasty air-fried chicken breast recipe in less than 45 minutes!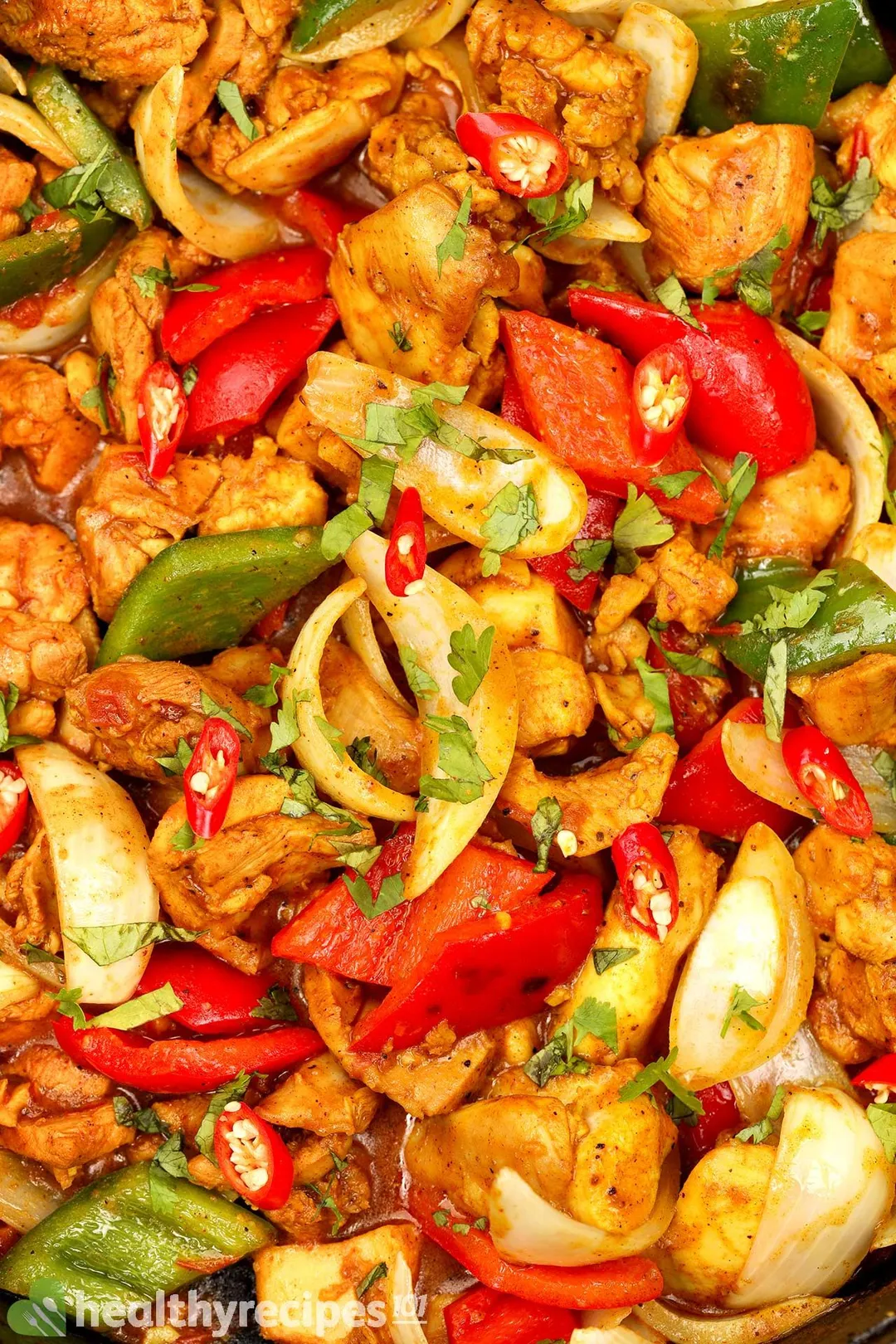 Previous Recipe
Asian Chicken Recipes
Asian Chicken Recipes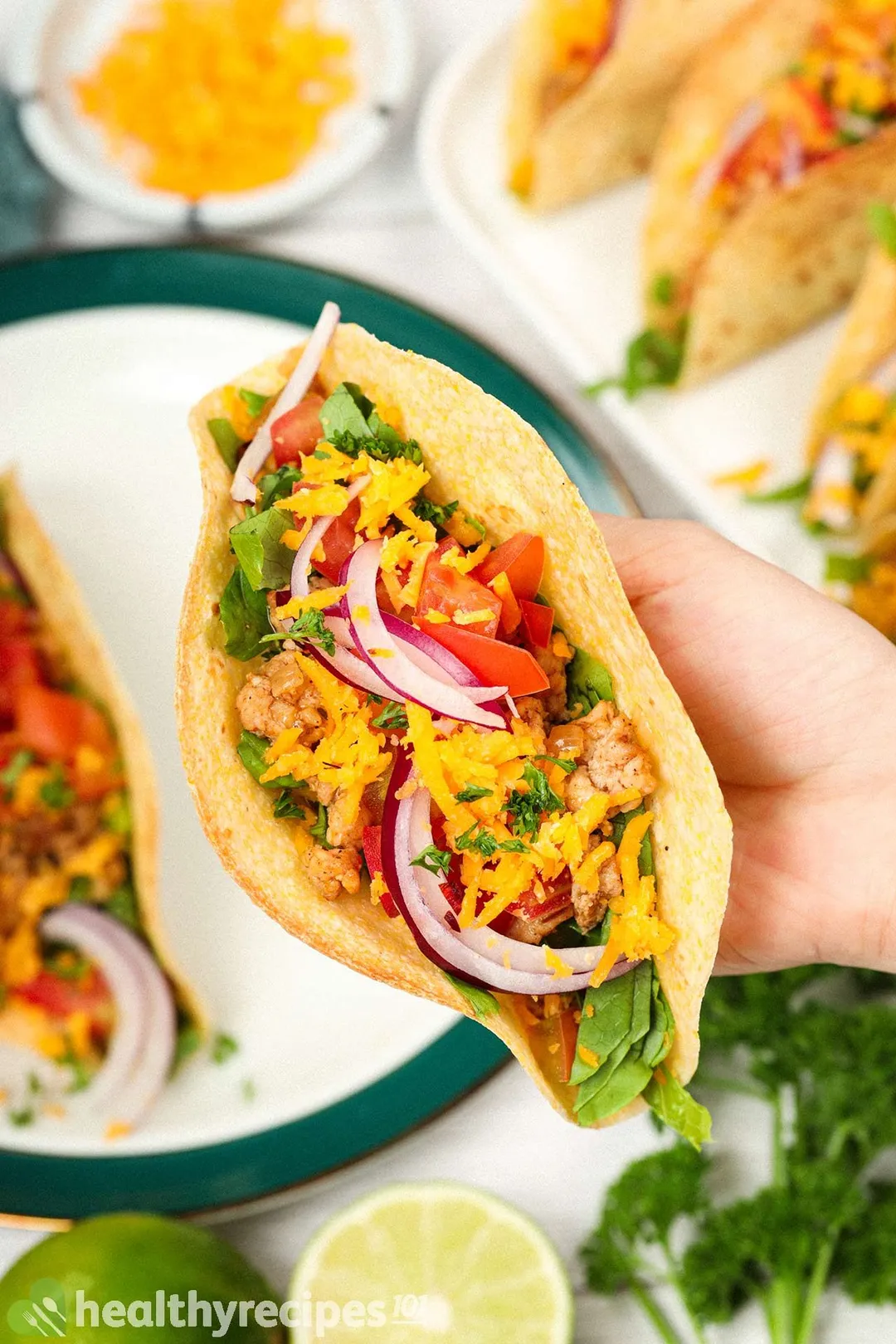 Next Recipe
Mexican Chicken Recipes
Mexican Chicken Recipes
Writer, Author
Luna Regina is an accomplished writer and author who dedicates her career to empowering home cooks and making cooking effortless for everyone. She is the founder of HealthyKitchen101.com and HealthyRecipes101.com, where she works with her team to develop easy, nutritious recipes and help aspiring cooks choose the right kitchen appliances.
Comments/ Reviews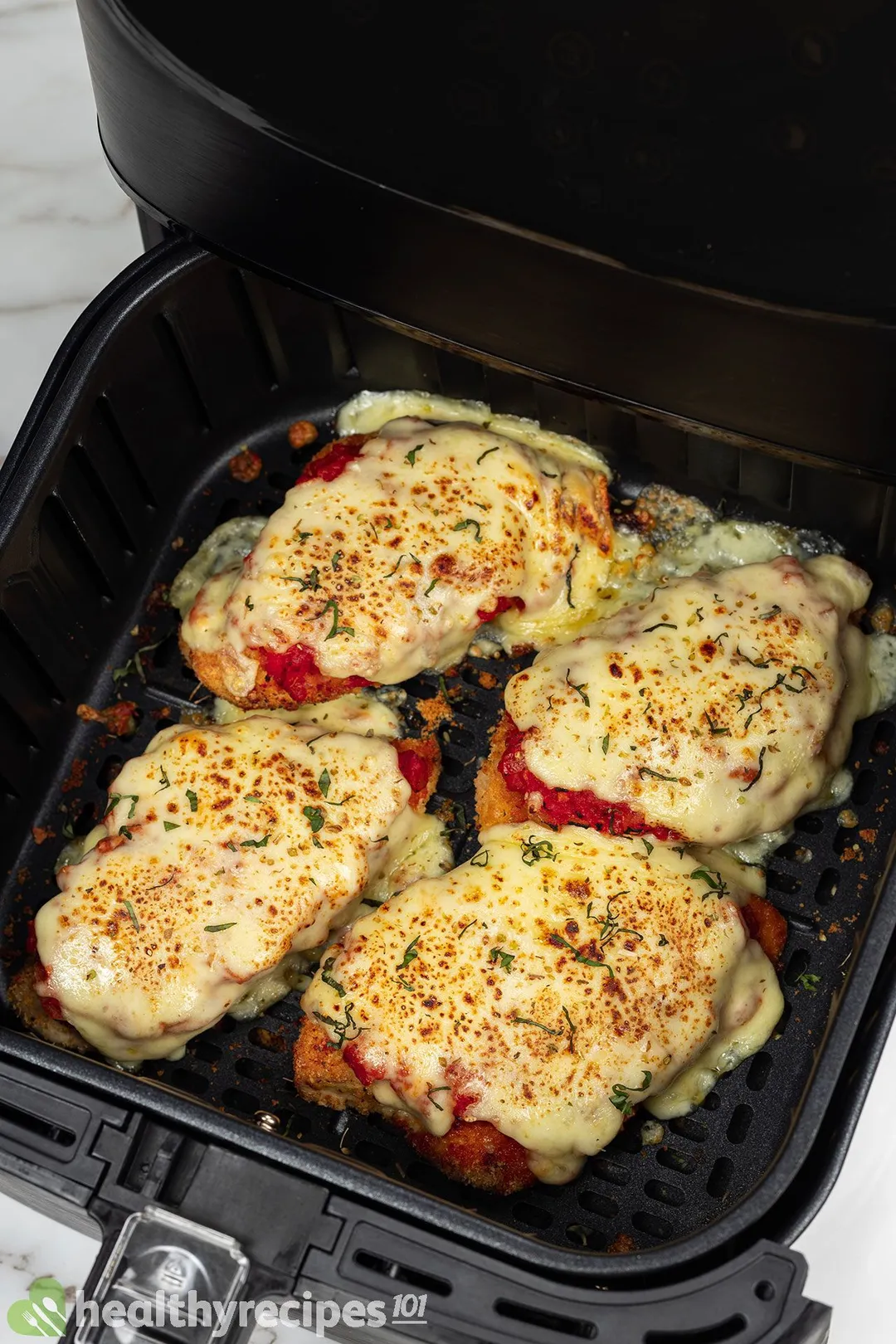 Peruvian chicken, it's an absolute must-try if you're looking for something easy yet delicious alike!