Chicken tenderloin, which is less well-known than other chicken cuts, has somewhat been underestimated—most people think this cut is only for deep-frying. However, our team isn't on the same page as we can see greater cooking possibilities in this humble cut.
With our list of easy and tasty chicken tenderloin recipes, you will discover many new ways to prepare and enjoy the cut.
Tighten your apron and have fun cooking with us!
Best Chicken Tenderloin Recipes
Here are our best chicken tenderloin recipes; we can't wait for you to try them out.
1 of 1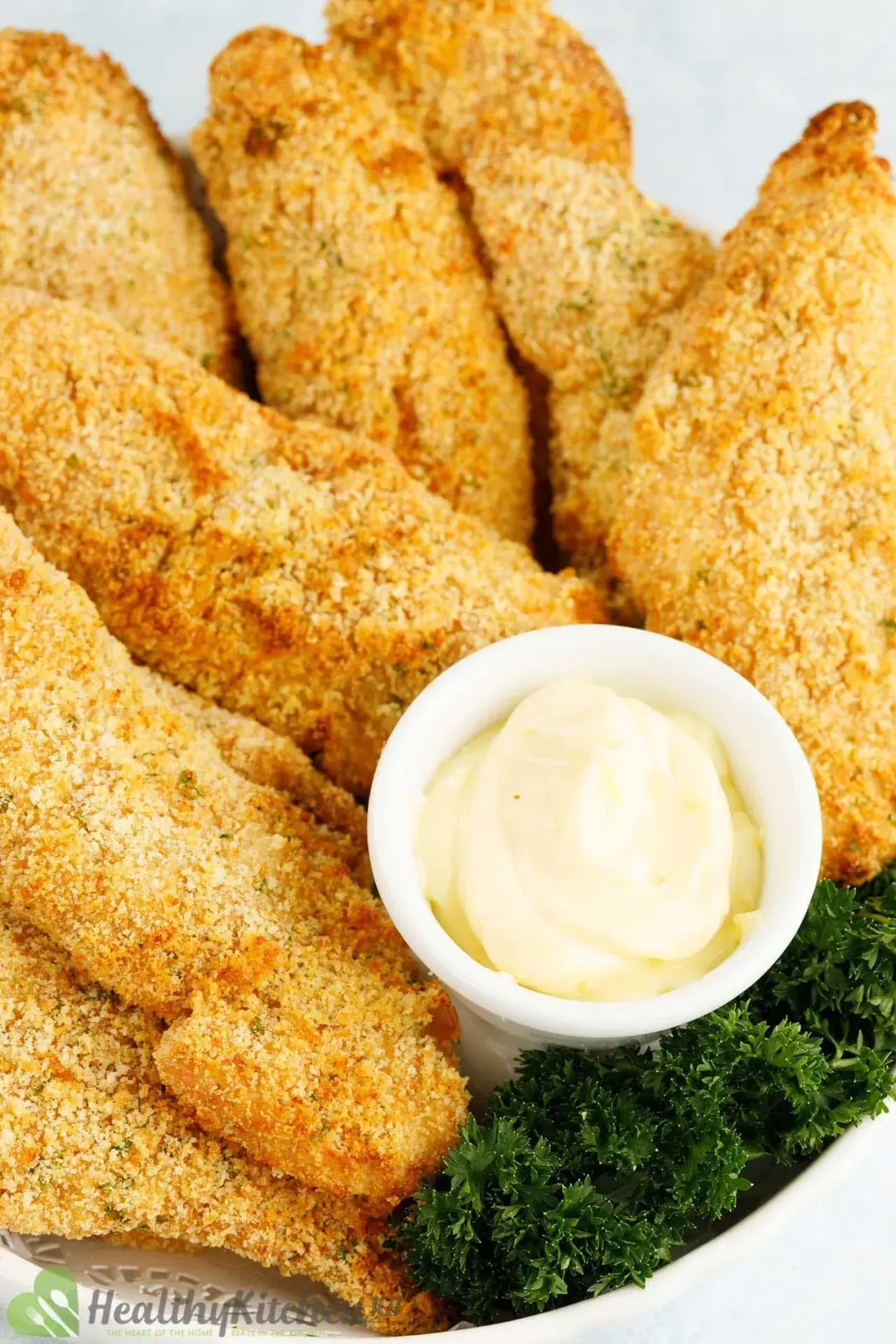 1 of 1
Air Fryer Chicken Tenders Recipe
Our air fryer chicken tenders recipe can help you recreate your favorite treat, but minus all the grease. All is done in your air fryer.
Get the
recipe
.
Reasons to Love Chicken Tenderloin Recipes
Let us explain in detail how chicken tenderloin has won our hearts.
It's nutritious and delicious: Attached to the underside of a chicken breast, this tenderloin cut is low in calories yet high in lean protein. Specifically, 3.5 oz of raw chicken tenderloin has around 80 calories and 18.8 g of high-quality protein. Also, our chefs opt for those cooking techniques that best retain the nutrients and flavor of your chicken.
It's super versatile: The simplicity of chicken allows it to pair well with tons of spices and herbs—featured in many recipes across cultures. Each seasoning combination from a specific cuisine will offer a different signature chicken dish.
It's budget-friendly: When you have to work with a tight budget, chicken is a more economical cooking ingredient than red meat or seafood.
It requires fewer cooking skills: You don't have to be a professional chef to carry out a perfectly cooked chicken tenderloin dish. Chicken is more forgiving to cook compared to other types of meat. You can make the cooking time a little longer and still have tender, juicy chicken for dinner.
Marinades for Chicken Tenderloin
The secret to a flavorful chicken tenderloin is choosing a suitable condiment. Check out some of our highly-recommended sauces.
BBQ: From children to adults, no one can resist the sweet and savory flavor of barbeque chicken tenderloin. Add a dash of cumin, garlic powder, and onion powder to your sauce to amp up its taste.
Honey mustard: This classic marinade never disappoints us. The tanginess of Dijon mustard with a hint of honey will make your chicken shine. 
Teriyaki: The combination of low-sodium soy sauce, brown sugar, sesame oil, ginger, and rice vinegar builds up a complex flavor profile for your chicken—sweet, slightly salty, and tangy.
Italian: If you are a big fan of herbs (oregano, thyme, rosemary, etc.), why not marinate your chicken tenderloin with Italian seasoning and olive oil?
Tips for Cooking Perfect Chicken Tenderloin
For those home cooks with minimal cooking experience, we are here to lend you a helping hand. Working with chicken tenderloin has never been so easy.
How Long Should You Marinate Chicken Tenderloin?
Marinating time plays a crucial role.
If it's too short, the seasonings will not be fully absorbed into the flesh, resulting in a plain, unappealing chicken dish. On the other hand, if you let the tenderloin sit too long in the sauce, its texture will be affected—turning mushy and soggy.
Our chefs suggest marinating chicken tenderloin for at least 4 to 6 hours, if not overnight, before cooking. 
How Do You Keep Chicken Tenderloin from Drying Out?
Once overcooked, your chicken tenderloin will become dry and hard to digest. We have some useful tips to prevent this from happening.
Remove your chicken tenderloin from the fridge for at least 20 minutes before cooking. Allowing the meat to reach room temperature will lower the risk of undercooked/overcooked chicken.
Loosely cover your chicken tenderloin with parchment paper while baking or air-frying to seal in the moisture.
Use a digital meat thermometer to check the doneness of your chicken tenderloin—the internal temperature should be around 160°F to 165°F.
Serve the chicken tenderloin with a quick sauce of your choice to add moisture.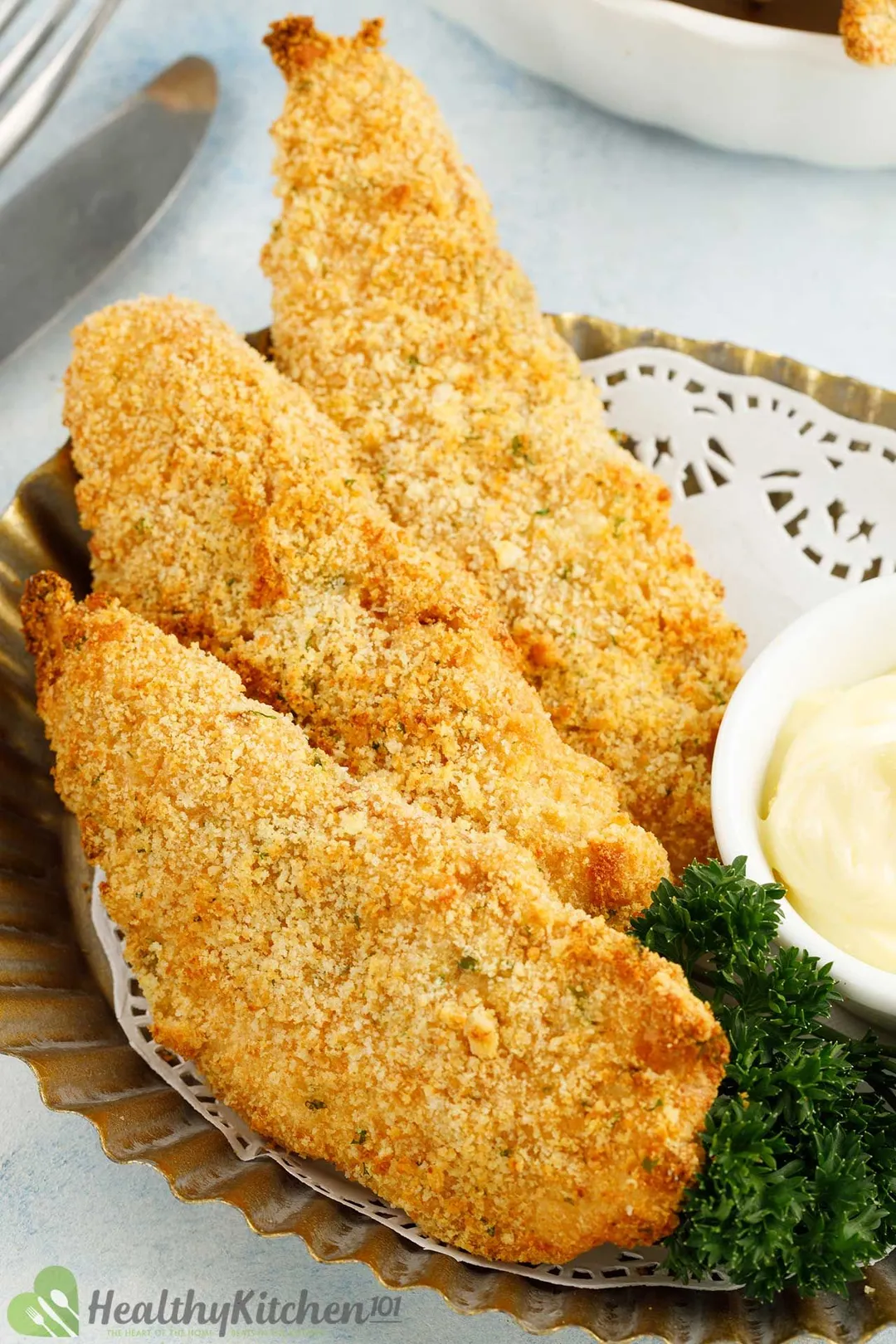 Chicken Tenderloin Recipes
Our collection of chicken tenderloin recipes, introducing various ways to enjoy this fantastic cut, will satisfy your chicken cravings to the fullest.
Ingredients
Directions
Choose a recipe that you like.
Gather the ingredients.
Follow the instructions to give you incredibly delicious chicken tenderloin recipe in less than an hour!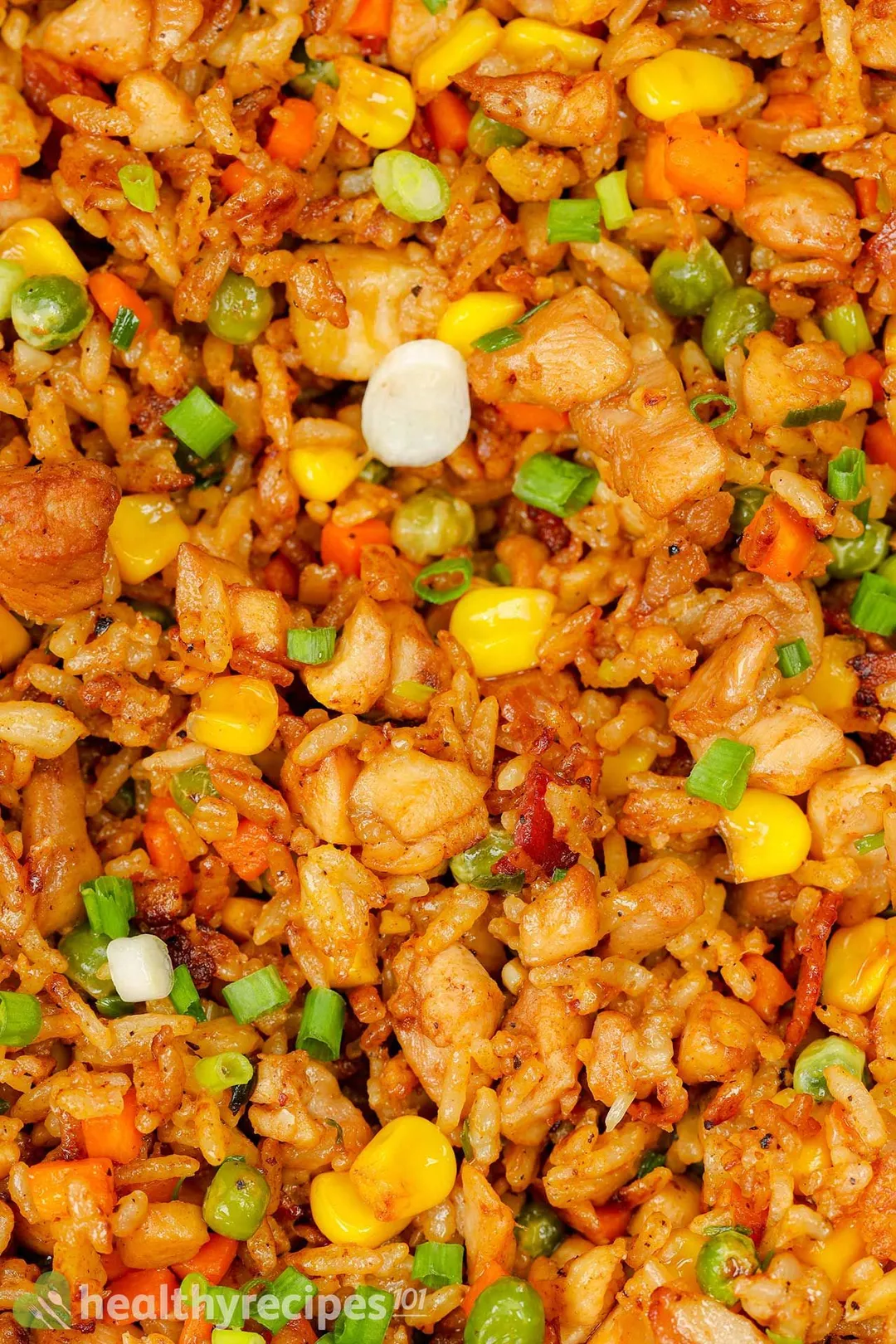 Previous Recipe
Chicken and Rice Recipes
Chicken and Rice Recipes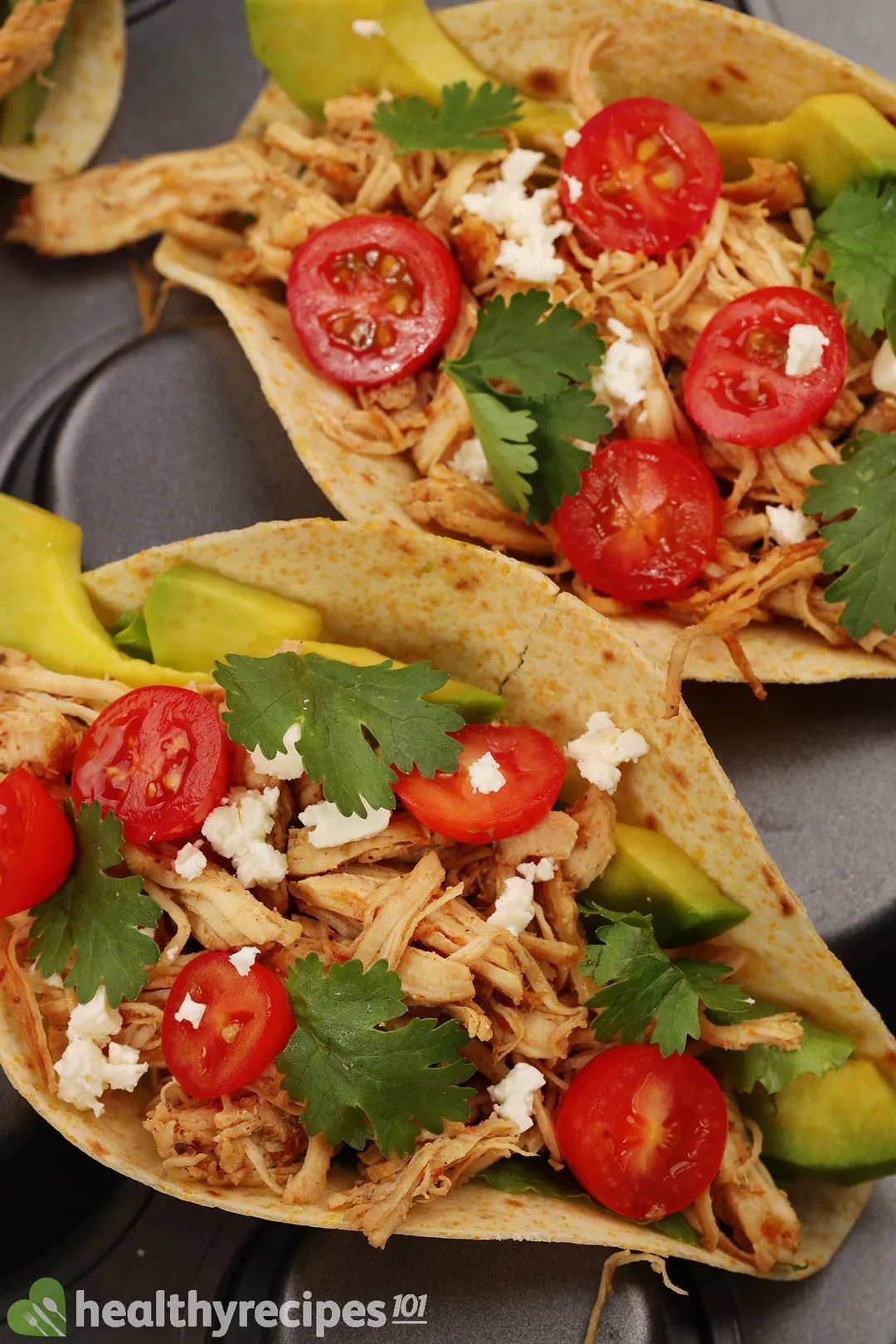 Next Recipe
Shredded Chicken Recipes
Shredded Chicken Recipes
Writer, Author
Luna Regina is an accomplished writer and author who dedicates her career to empowering home cooks and making cooking effortless for everyone. She is the founder of HealthyKitchen101.com and HealthyRecipes101.com, where she works with her team to develop easy, nutritious recipes and help aspiring cooks choose the right kitchen appliances.
Comments/ Reviews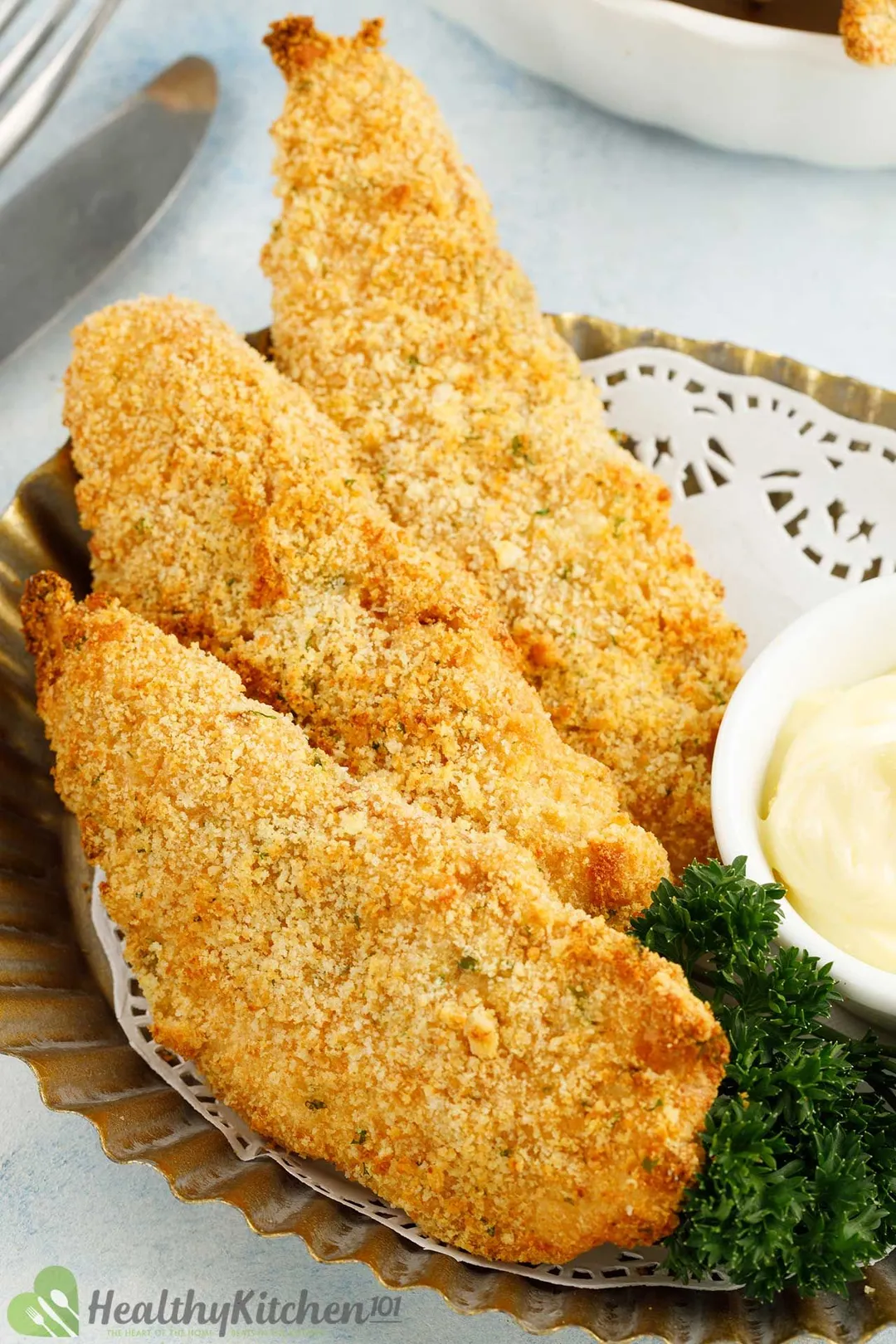 These chicken tenderloins recipes are juicy and flavorful, perfect for a quick and healthy meal.