This healthy pancake recipe is going to show you how to make healthy, airy, fluffy pancakes. You're a few minutes away from a satisfying breakfast that you can also whip up for National Pancake Day (September 26).
Before we begin, we wanted to share some interesting facts about pancakes.
What Are Pancakes?
Pancakes are one of America's most beloved breakfasts.
These round, fluffy, flat cakes are made with eggs, flour, milk and butter, and often served with syrup for breakfast. This American classic is so popular because it's tasty and really quick to whip up a batch for a family.
You can also customize them by adding things like berries and fruits, giving additional textures, nutrients and flavors. You can even turn it into a savory dish with eggs and bacon on the side.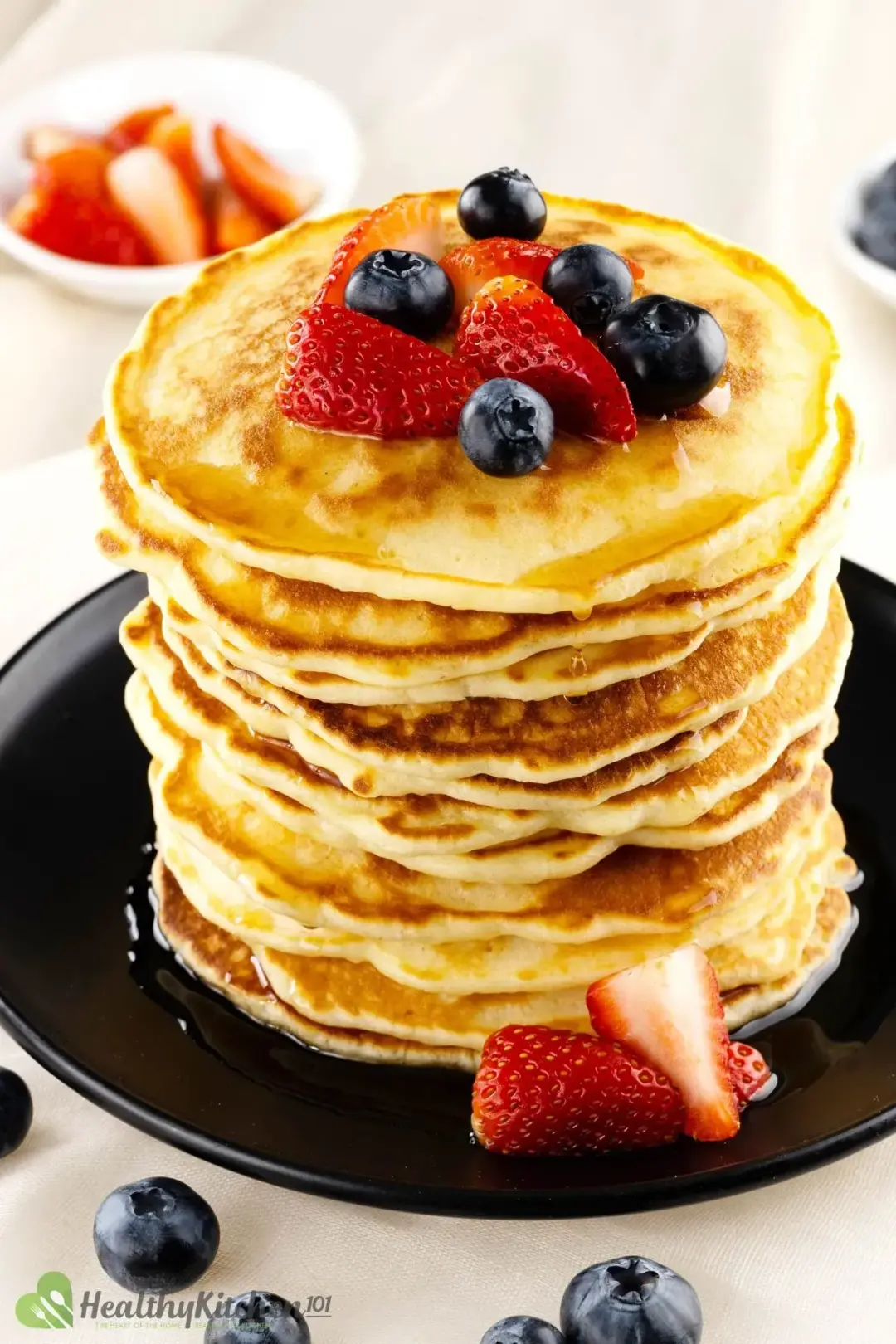 Who Invented Pancakes?
According to some, pancakes have been around for nearly 30,000 years. It was (and still is) a simple, easy, tasty cake for everyday meals.
Because of its simplicity, everyone can make their own pancakes and, inevitably, name the food. It has been called "indian cakes", "hoe cakes", and many more, until the official name was set in the 19th century.
There are many variations of pancake, with different milk-egg-flour ratios. They remain much loved as an accessible, versatile part of our diet, even to this day.
Is This Pancake Recipe Healthy?
This healthy pancake recipe is rather healthy. Here are a few reasons why:
Everything is made from scratch. You get to keep track of your calorie, fat, sugar, and sodium intake.
It's low in refined sugar. The whole recipe contains only 2 tablespoons granulated sugar, thus ½ tablespoon per serving.
It has lots of fruits. Each serving of cakes comes with fruits, giving you a breakfast rich in fiber, vitamins, and minerals.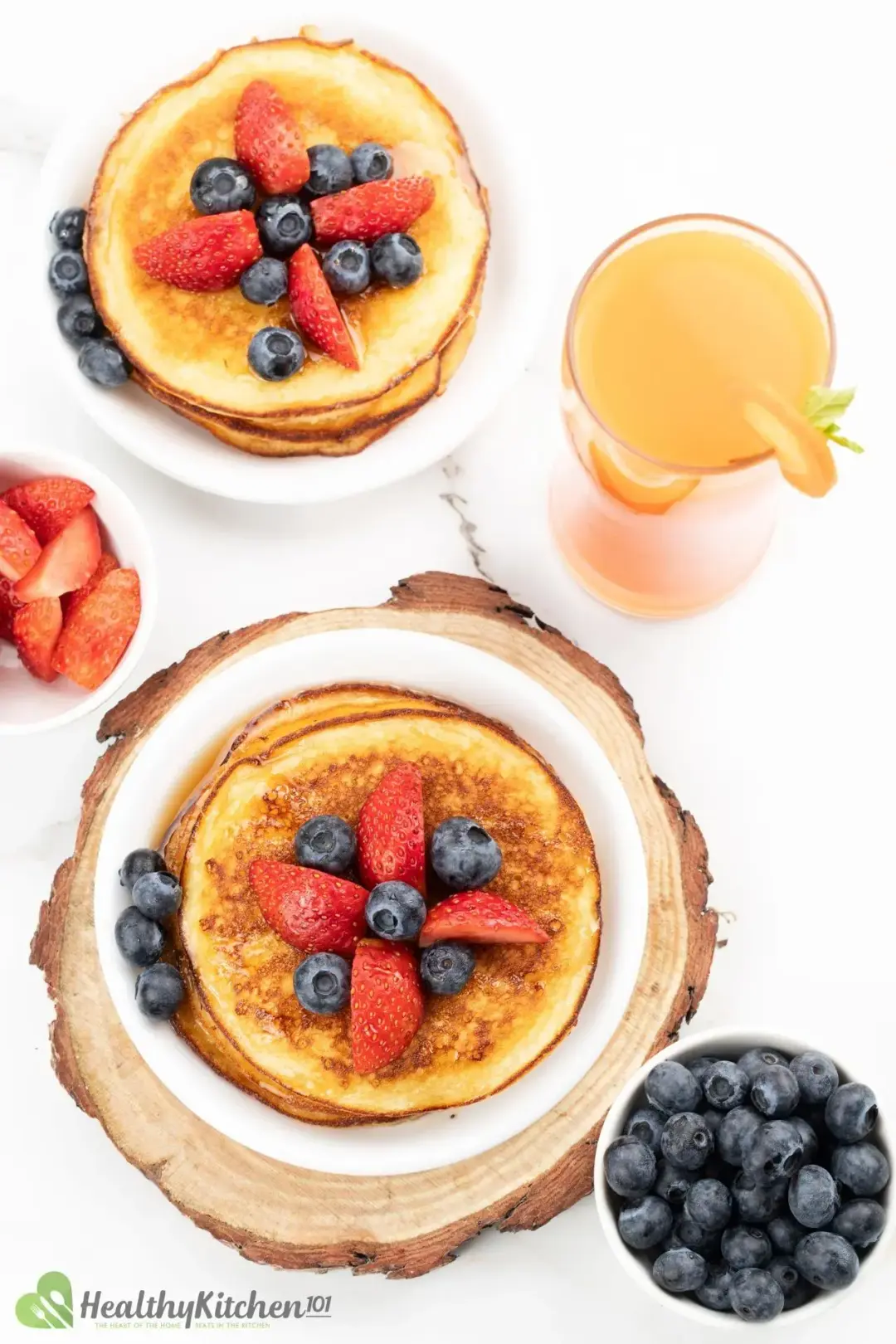 Nutrition Facts of This Healthy Pancake Recipe
1. Calories
There are about 504 calories per serving of our healthy pancake recipe.
It may seem like too many calories for breakfast, but it's actually not.
If you're a relatively active person with a healthy lifestyle, you should eat at least 2100 calories per day. This means you would need up to 600 calories for breakfast to have enough energy for the day.
2. Protein
Our healthy pancakes recipe contain 14 grams of protein per serving.
Compared to other foods, 14g of protein is not a whole lot. If you want to add more protein to your breakfast, we have a few suggestions below.
3. Carbohydrates
There are 81 grams of carbs in one serving of these cakes. This amount of carbs contains 3 grams of fiber and 29 grams sugar.
It may seem like a lot of sugar, but there are actually only 18 grams of added sugar. The added sugar in this recipe comes from granulated sugar and maple syrup.
If you want to consume less added sugar, cut down the amount of maple syrup and you're good to go.
3 Main Ingredients in a Pancake Recipe
Everyone has their own recipe, and the ingredients vary from chef to chef. But there are 3 main ingredients that every recipe should have:
Eggs: this is an important ingredient in cooking and baking. In today's recipe, eggs give texture, consistency, and stability to the pancake batter.
Leavening agents: along with eggs, leavening agents help produce a light, airy, fluffy pancake. Some recipes call for baking soda, some use baking powder, but we use both.
Butter: the melted unsalted butter in pancake batter will make your pancakes moist, rich, and deep in flavor.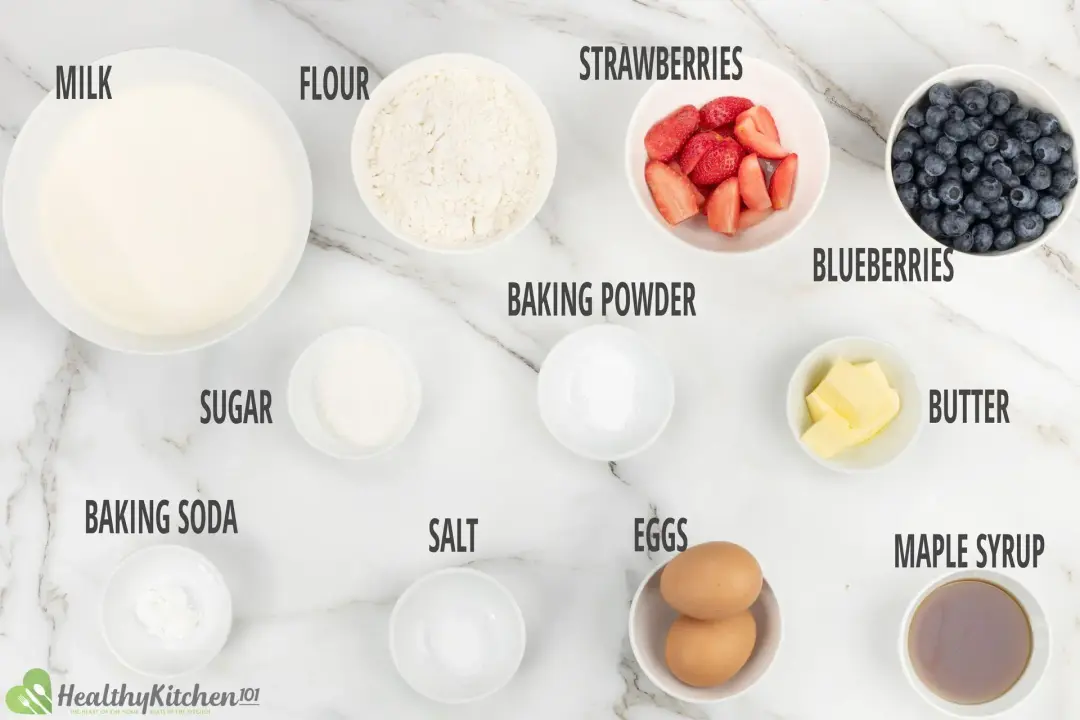 It may be surprising to you but flour is not a mandatory ingredient in a pancake recipe. You can leave it out and still get fluffy, delicious pancakes.
Healthy Pancake Toppings
Pancakes are delicious on their own, but adding toppings can make your cakes even more iconic. Here are some creative toppings to garnish your healthy pancakes with:
Nut spreads: you can garnish your cakes with any type of nut spread you like. It will give the pancakes more flavor and provide you with more protein.
Cream cheese: whipped cream cheese is a great addition to any sweet treat. The rich and tangy cheese adds a nice depth of flavor to your pancakes.
Ricotta cheese: this soft, salty cheese may contrast with the sweet pancakes. But this contrast in flavors is what makes this divine combination.
How to Make Pancakes
Here's a brief demonstration of how to make a healthy pancakes: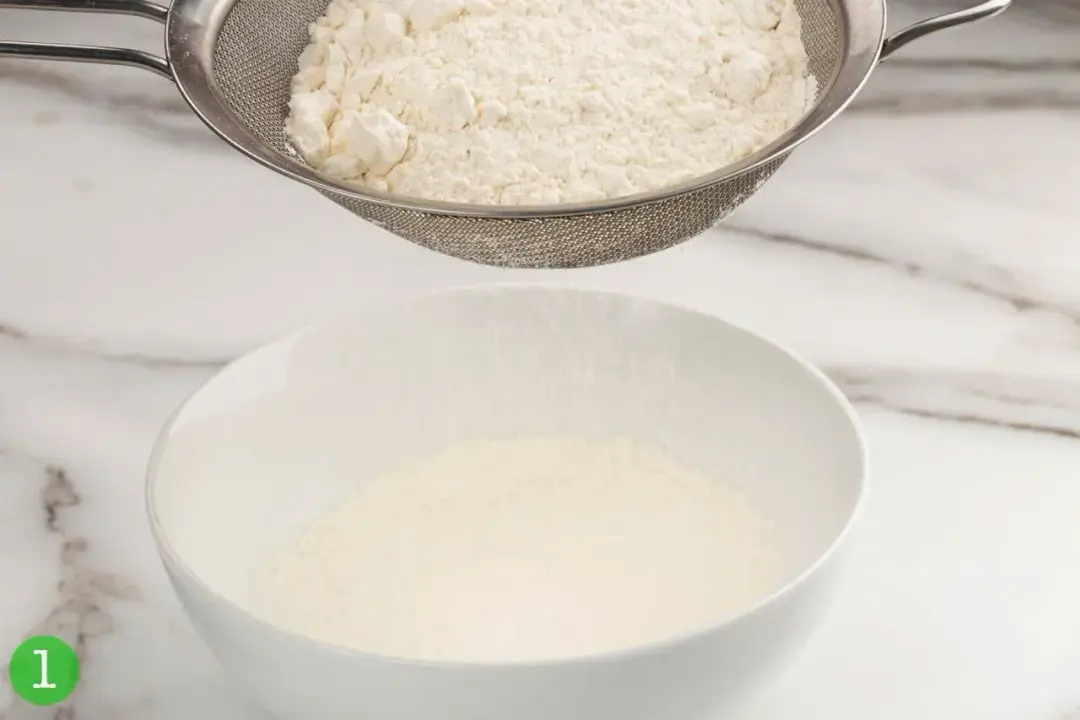 Sift the dry ingredients: With a fine-mesh strainer, sift flour, baking powder, baking soda, and salt.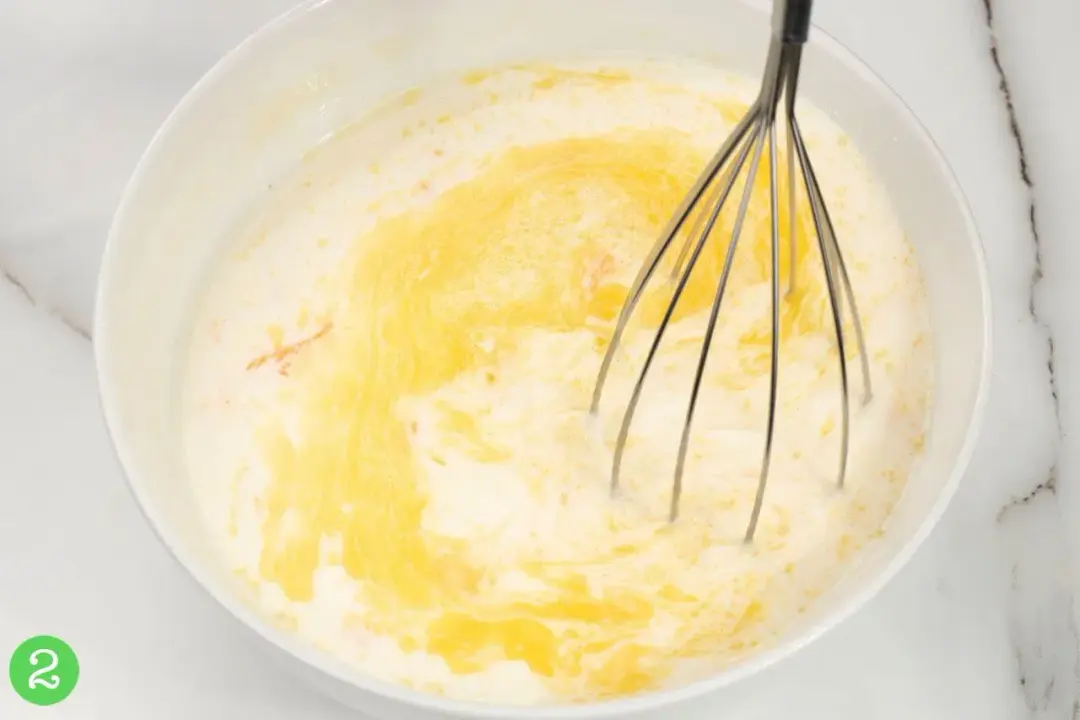 Mix the wet ingredients: In a large bowl, whisk to combine whole milk, sugar, egg yolks, and melted butter.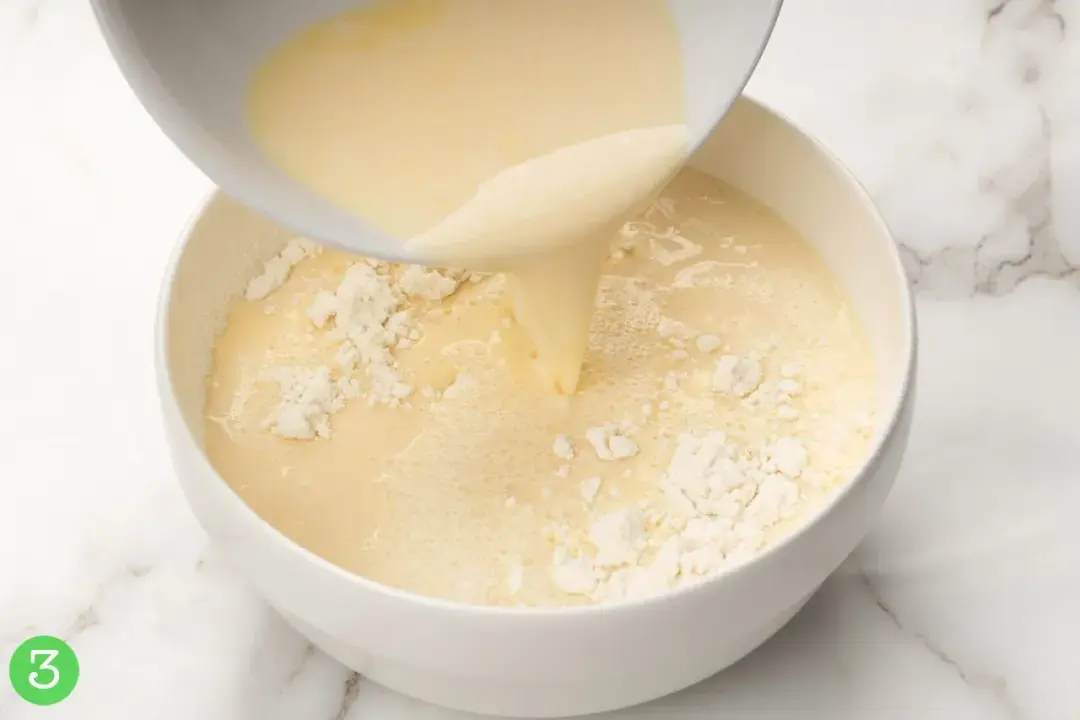 Mix the batter: Add the wet mixture to the sifted flour. Mix with a spatula until just combined.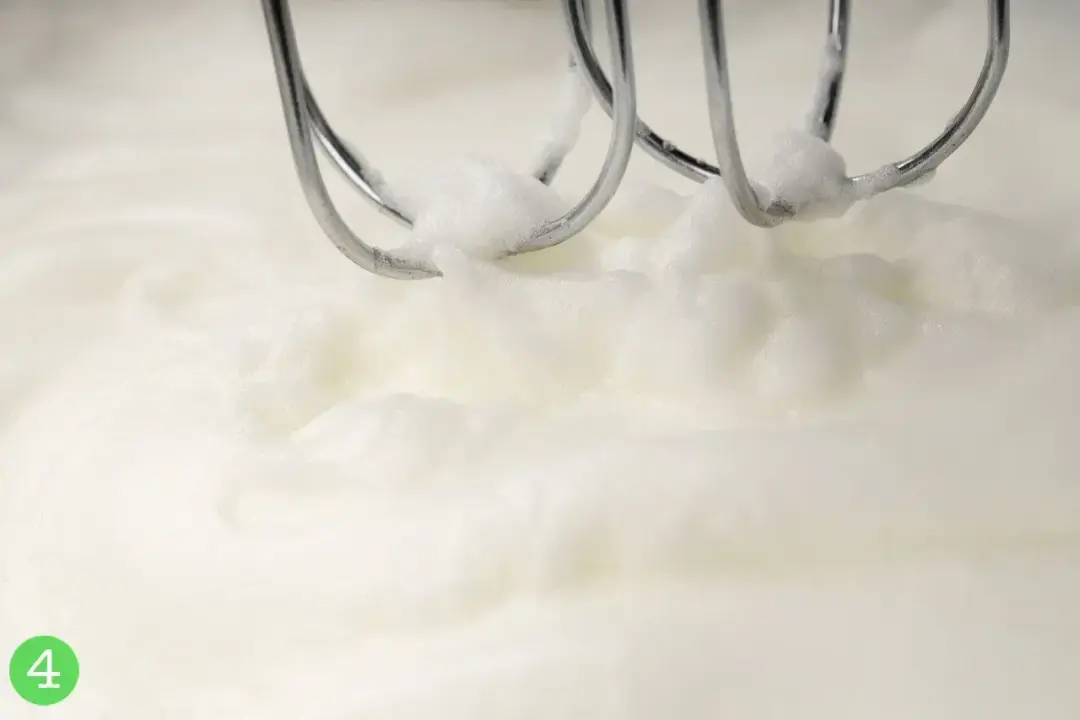 Beat the egg whites: In a clean bowl, beat the egg whites until they become white and foamy. This is called the soft peak stage.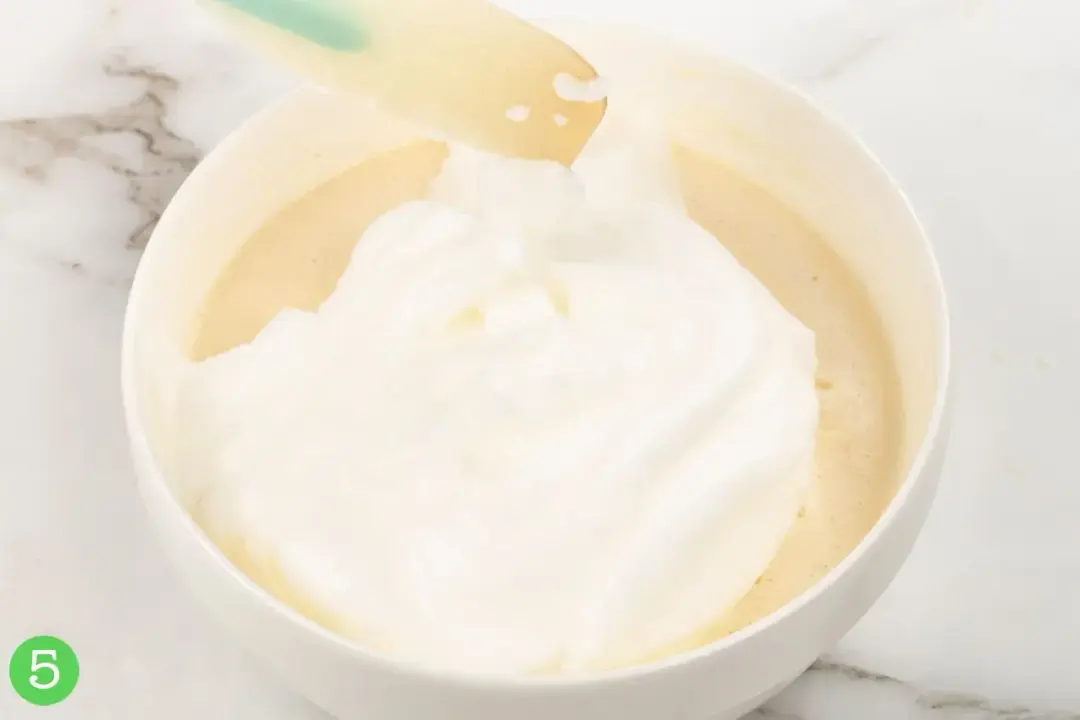 Add foamy egg whites to the batter: Using a spatula, gently fold egg whites into the batter. The egg whites should disappear into the batter completely.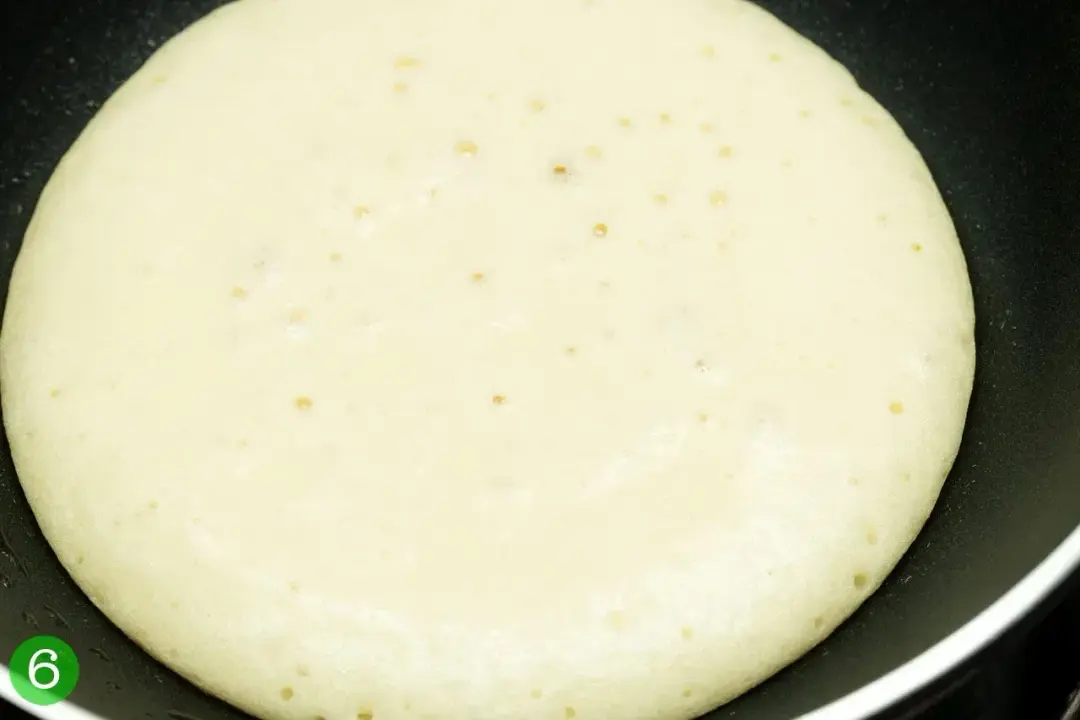 Make pancakes: Brush butter onto a nonstick pan. Turn the heat up to medium. Scoop out batter and pour directly into the center of the pan. Cook for 2 – 3 minutes per side and remove from the pan.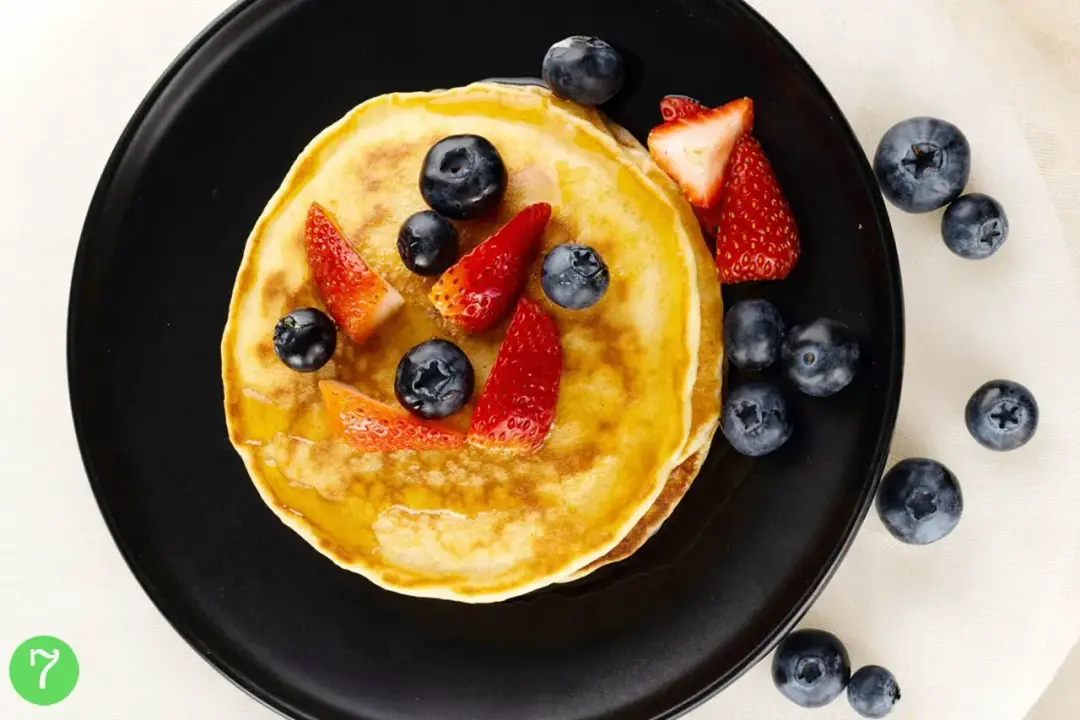 Serve: Stack pancakes on top of each other. Garnish with berries and syrup.
When to Flip?
Flipping cakes can be tricky.
If you turn them too early, they'll have a pale yellow surface. On the other hand, leaving them in the pan for too long can overcook or even burn them.
Our goal here is to achieve the lovely golden brown hue that we all know and love.
Some recipes may tell you to cook your pancakes for 2 to 3 minutes before flipping them, which isn't wrong. Our pancakes took about the same time too.
However, time isn't the only thing to be mindful about when you're making pancakes. Here are some important tips we've learned:
Pay attention to the heat: set your pan to medium heat if you're using a heavy duty pan. If your pan has a thin base, reduce the heat to medium-low.
Listen to the sizzling sound: you should hear a gentle sizzle when you pour the batter into the pan. If the sound is loud and aggressively sizzling, you may want to lower the heat or you'll burn your cakes.
Notice the bubbles forming on the surface of the cake: that's just the chemical reaction of leavening agents happening. They appear very fast, but then slow down at the end— this is when you should get ready to flip.
Check around the edges before flipping: when the bubble formation starts to slow down, the pancake surface becomes drier. If you can touch the cake edge with a spatula without any batter sticking, that's your time to flip.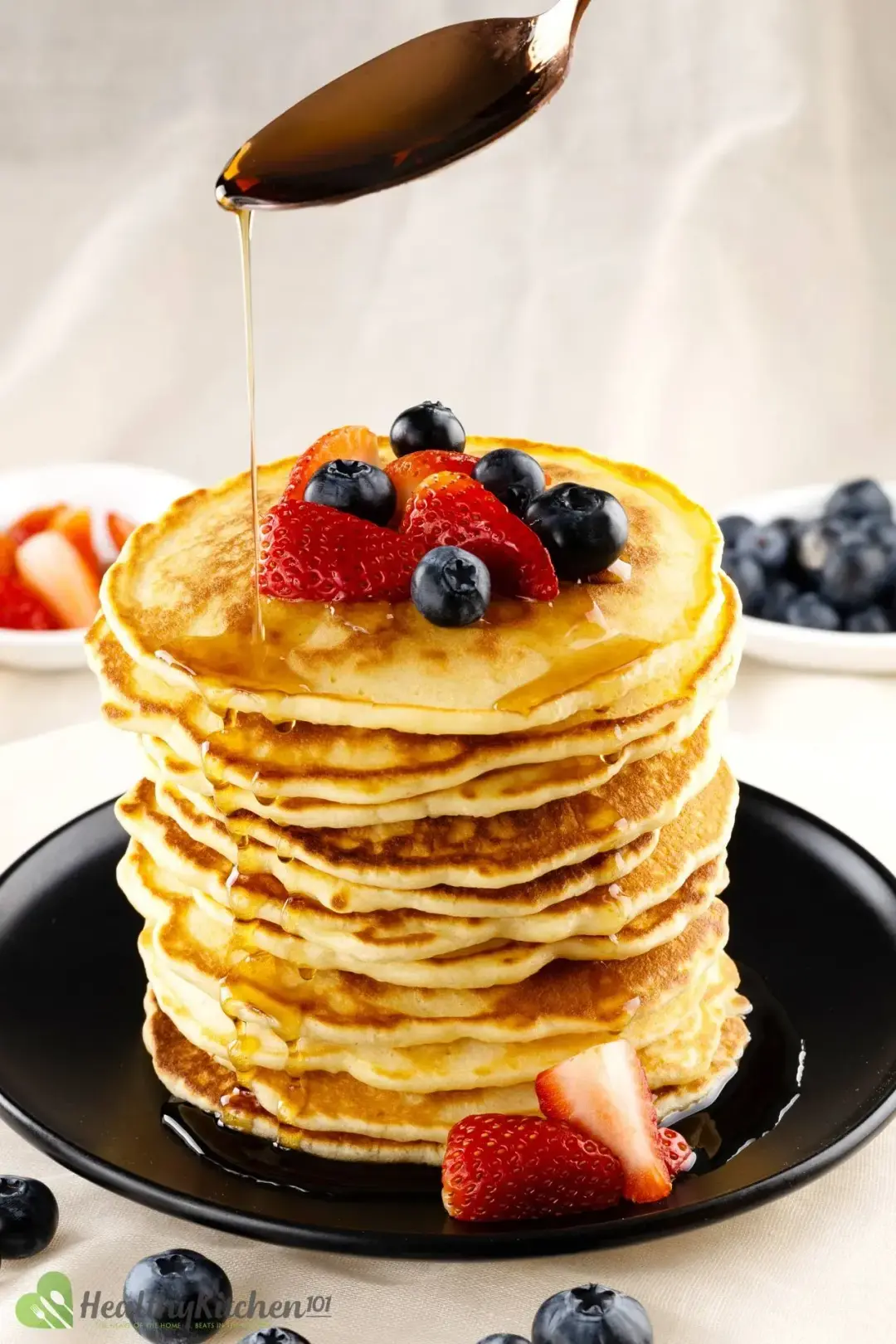 Can You Freeze Pancake Batter?
Yes, you can if you want to.
If you're making other pancake recipes, you can make the batter ahead of time and freeze it. Simply put the batter in a ziploc bag, lay it flat, seal the bag, and put it in a freezer.
When you need to make pancakes, thaw the batter and cook as usual.
However, with today's recipe, we don't recommend freezing the batter.
Our recipe requires beating the egg whites to make the batter extra airy. When you freeze this aerated batter, you risk killing all those air bubbles.
So later when you thaw the batter and cook your pancakes, they won't turn out as fluffy and airy.
How Long Does Pancake Batter Last?
A pancake batter should last up to 2 days in the refrigerator. You can cover the top of the bowl of batter with plastic wrap or keep the batter in an airtight container.
A frozen pancake batter can last up to a month in the freezer.
However, we don't recommend making this pancake recipe ahead of time to store in the fridge or freezer.
With today's recipe, you should make the batter and cook it into pancakes immediately so everything stays fresh and airy.
What to Serve With Pancakes?
Although you can have just pancakes for breakfast, the meal wouldn't be wholesome. We suggest serving pancakes with fruits or some sort of protein, like yogurt, to make your breakfast more nutritious.
Here are some recommendations: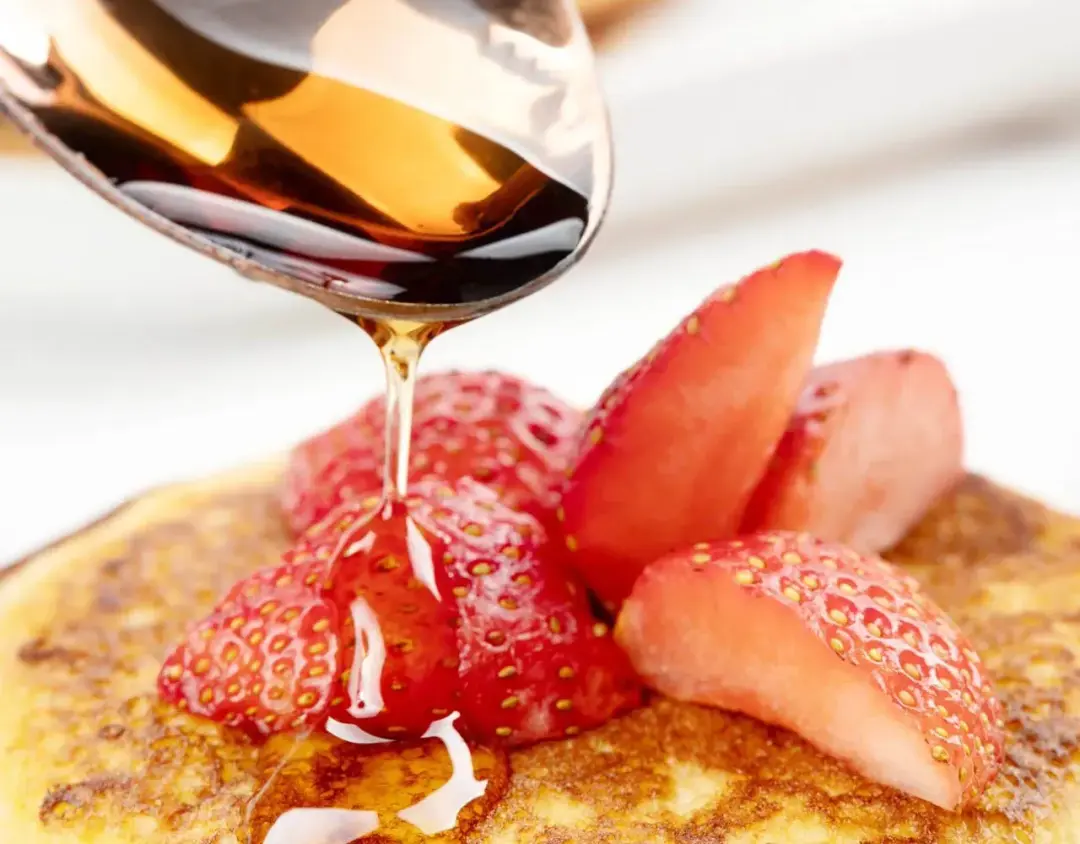 1. Strawberries
Strawberries are rich in vitamins and minerals, especially vitamin C, manganese, and potassium. They're also high in fiber and simple sugar as well.
Despite being high in sugar, strawberries won't cause your blood sugar level to rise much. In fact, strawberries may have a positive effect on your insulin levels.
Health benefits aside, we can all agree that strawberries can add color and freshness to pancakes.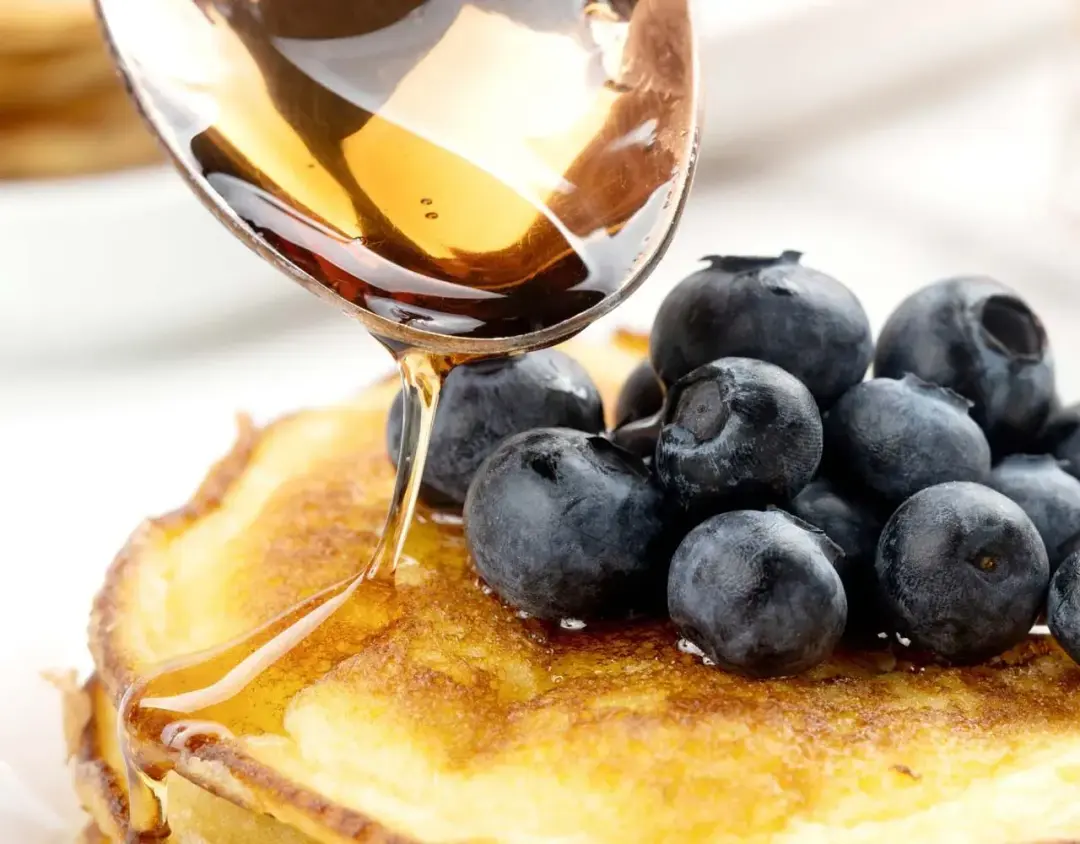 2. Blueberries
Similar to strawberries, blueberries also have many health benefits.
Blueberries are low in calories, but rich in fiber, vitamins, and minerals, especially vitamin C. They also contain anthocyanin— a flavonoid that may help reduce the risk of heart diseases.
You can have blueberries with pancakes to have a nutritious and energized breakfast.
3. Syrup
Whether it's maple or syrup, it's an important ingredient when it comes to serving pancakes. It adds flavor to your pancakes and makes them less dry.
For today's recipe, we're using maple syrup as it is a naturally less processed sweetener without additives. It also contains antioxidants and minerals so it's more beneficial than the commercial syrup.
Do keep in mind that both maple and syrup contain copious amounts of sugar. And the pancakes are already sweet.
So no matter which syrup you use, eat a moderate amount. For example, we use 1 tablespoon of maple syrup per serving.
4. Bacon and Eggs
Bacon, eggs, pancakes, and a cup of strong coffee is a classic American diner breakfast. This is simply the best sweet and savory combination.
Cook the bacon slowly in a dry skillet over medium-low heat to render as much fat as possible. Then wipe off all the bacon fat and cook sunny-side-up eggs in the same pan.
By doing so, you won't need to use extra oil which would increase your calorie intake.
5. Sausages
Although sausages would make a great pair with pancakes, they're a bit high in calories, saturated fat, and sodium.
If you want to serve them with pancakes, we recommend buying low-sodium sausages. Then bake the sausages in the oven to render the fat out.
One positive effect of eating sausages is that they give you more protein. This may help slow down the sudden rise in blood sugar when eating sugary foods.
Meal Plan with Healthy Pancake Recipe
Pairing pancakes with either bacon, eggs, or sausages may sound delicious and enticing. But they're not the healthiest combination, and we're aiming for a more nutritious breakfast.
We would recommend serving your pancakes with some sort of fresh juice. You can go with plain old sugar-free orange juice, or try our carrot orange pineapple juice.
This refreshing, citrusy drink is a quick pick-me-up to make you feel better in the morning. And along with the pancakes, it can give you enough energy for the whole day.
Now that sounds like a healthy breakfast to me.
Looking for savory cakes to spice up your breakfast routine? Try these simple and quick shrimp cakes that are crispy, chewy, and the ultimate side dish!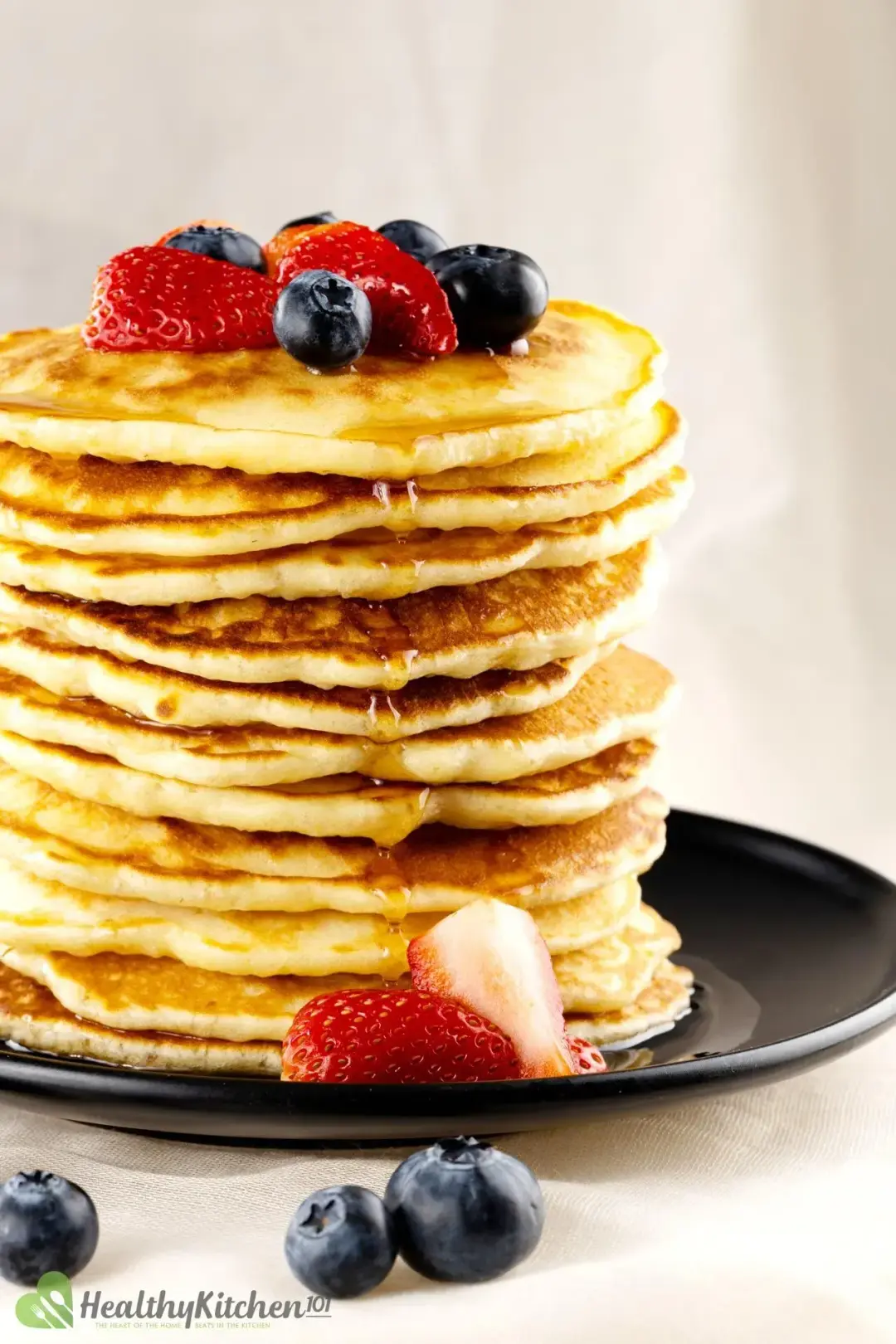 Healthy Pancake Recipe
A good, old-fashioned pancake recipe should be simple with only a handful of ingredients.The key to a light and fluffy pancake doesn't depend on the ingredients, but lies within the cooking techniques. So, let's master the skills needed to make delectable pancakes.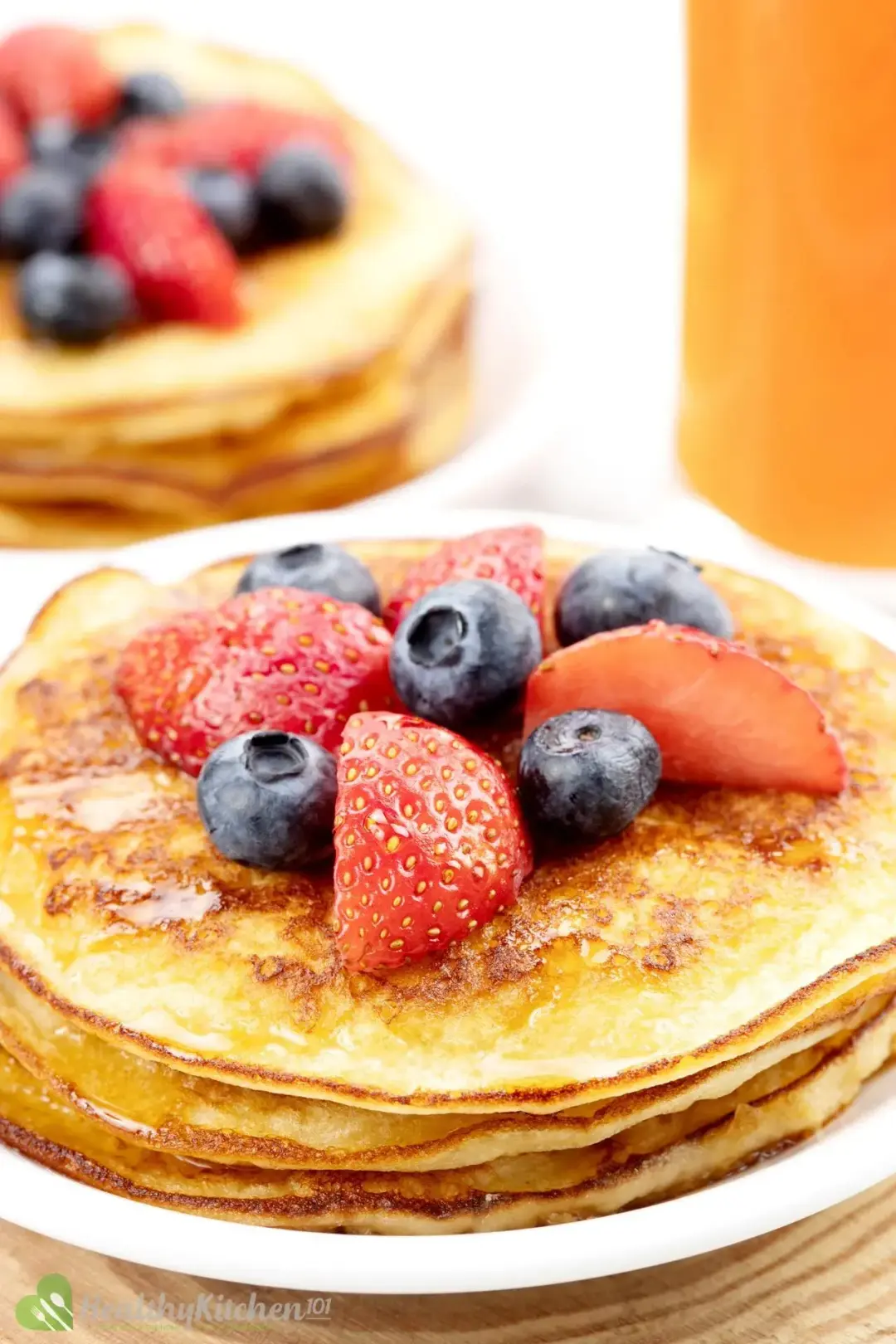 cook TIME

30 mins

prep TIME

10 mins

total TIME

40 mins
COURSE

Breakfast, Dessert

CUISINE

American

SERVINGS

servings

CALORIES

504 kcal
INGREDIENTS
2 cups

all-purpose flour

0.3 tsp

salt

0.8 tsp

baking powder

0.8 tsp

baking soda

2 cups

whole milk

2 tbsp

sugar

2

medium eggs egg whites and yolks separated

2.5 tbsp

unsalted butter melted, divided

4 tbsp

maple syrup

6 oz

blueberries

2 oz

strawberries stems removed, quartered
INSTRUCTIONS
1
In a large bowl, sift together flour, salt, baking powder, and baking soda. Set aside.
2
In another bowl, combine whole milk, sugar, 2 egg yolks, and 2 tbsp melted butter. Whisk until the sugar is dissolved.
3
Add the milk mixture to the flour. Mix with a spatula until just combined (there should be lumps of flour left.) Set aside.
4
In a deep, clean bowl, add 2 egg whites and start beating on low speed for 3 minutes with a hand mixer, then increase to high speed and continue for another 2 minutes. The egg whites should reach the soft peak stage.
5
Add the egg whites to the batter. Gently fold the egg whites into the batter until fully combined. There should be no visible streaks of egg whites.
6
Heat a nonstick griddle or frying pan over medium heat. Using the remaining 1/2 tbsp melted butter, brush a thin layer of butter onto the pan. With a ladle or measuring cup, scoop the pancake batter and pour it into the center of the frying pan (you should hear a gentle sizzle). Cook for 2 to 3 minutes on each side. Repeat with the remaining batter (we used a 1/3 measuring cup and made 12 pancakes in total.)
7
To serve: place a stack of 3 pancakes on a warm plate, garnish with strawberries, blueberries, and a drizzle of maple syrup.
NUTRITION
Nutrition Facts
Healthy Pancake Recipe
Amount Per Serving (1 serving)
Calories 504
Calories from FDA
% Daily Value*
* Percent Daily Values are based on a 2000 calorie diet.
Note:
Check if your egg whites have reached the soft peak stage by lifting the whisk out of the eggs. You should see a peak is formed and flopping over to one side, barely holding its shape.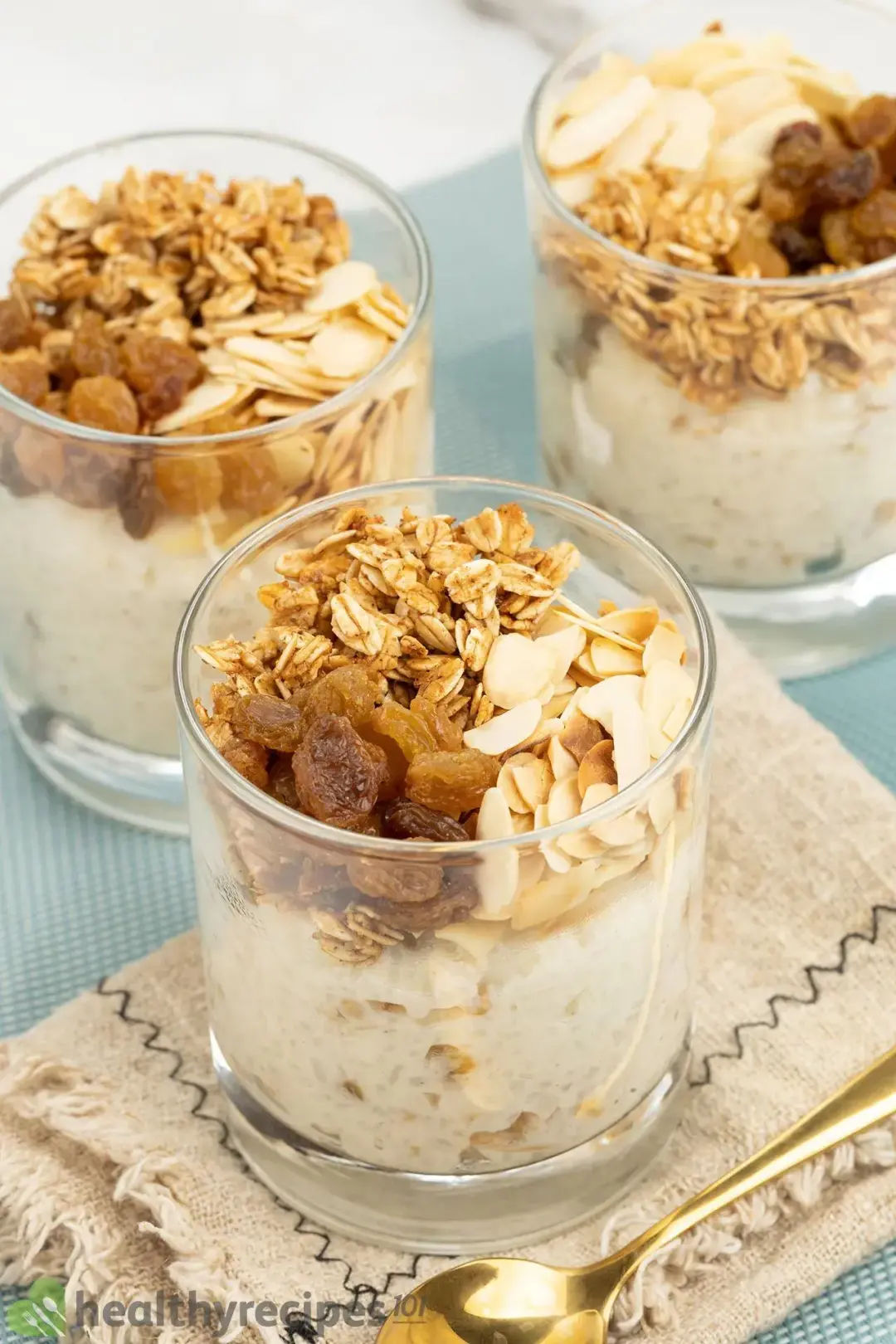 Previous Recipe
Easy Rice Pudding with Cooked Rice
Easy Rice Pudding with Cooked Rice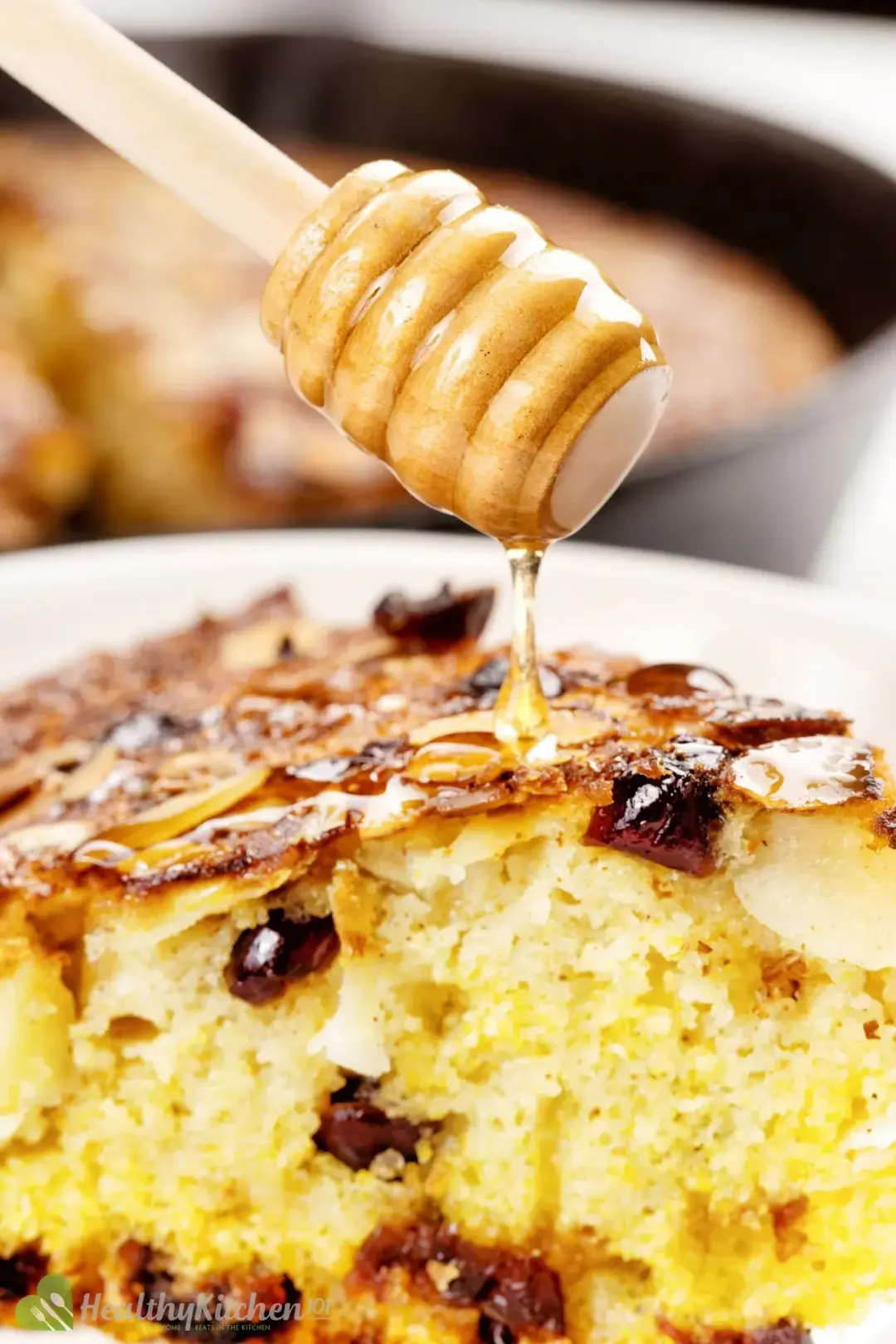 Next Recipe
Southern Cornbread
Southern Cornbread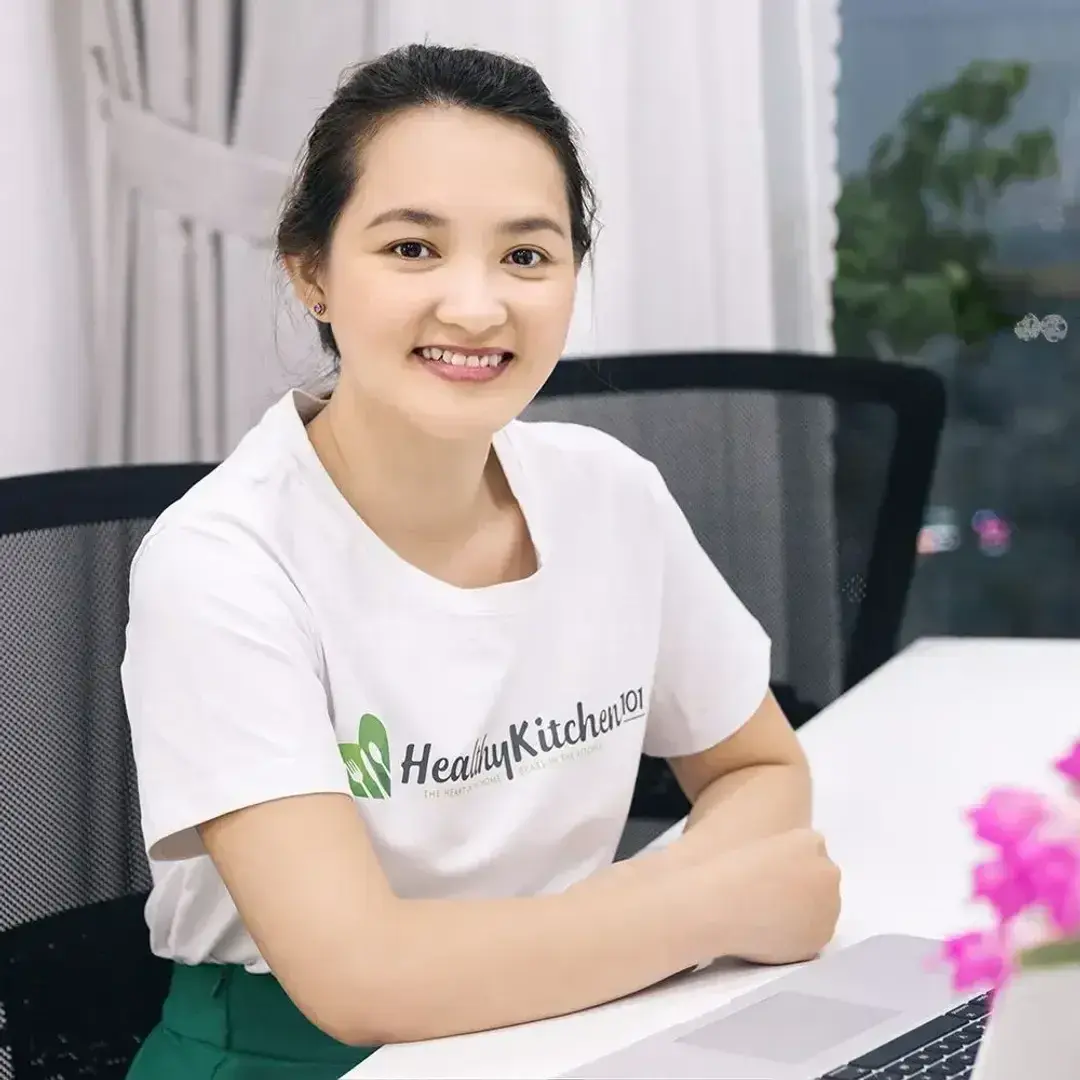 Luna Regina
Luna is the founder and chief recipe developer of Healthy Recipes 101. Apart from cooking, she also loves reading, programming, exploring the outdoors, and collecting useless facts about everything.