Our purpose for experimenting with this egg curry recipe was simple.
Eggs are versatile— to the point that you can always make something out of them when you're in a hurry. However, there are still not many quick egg dishes that are either exciting or inspiring.
The recipe we're sharing today aids in solving just that problem.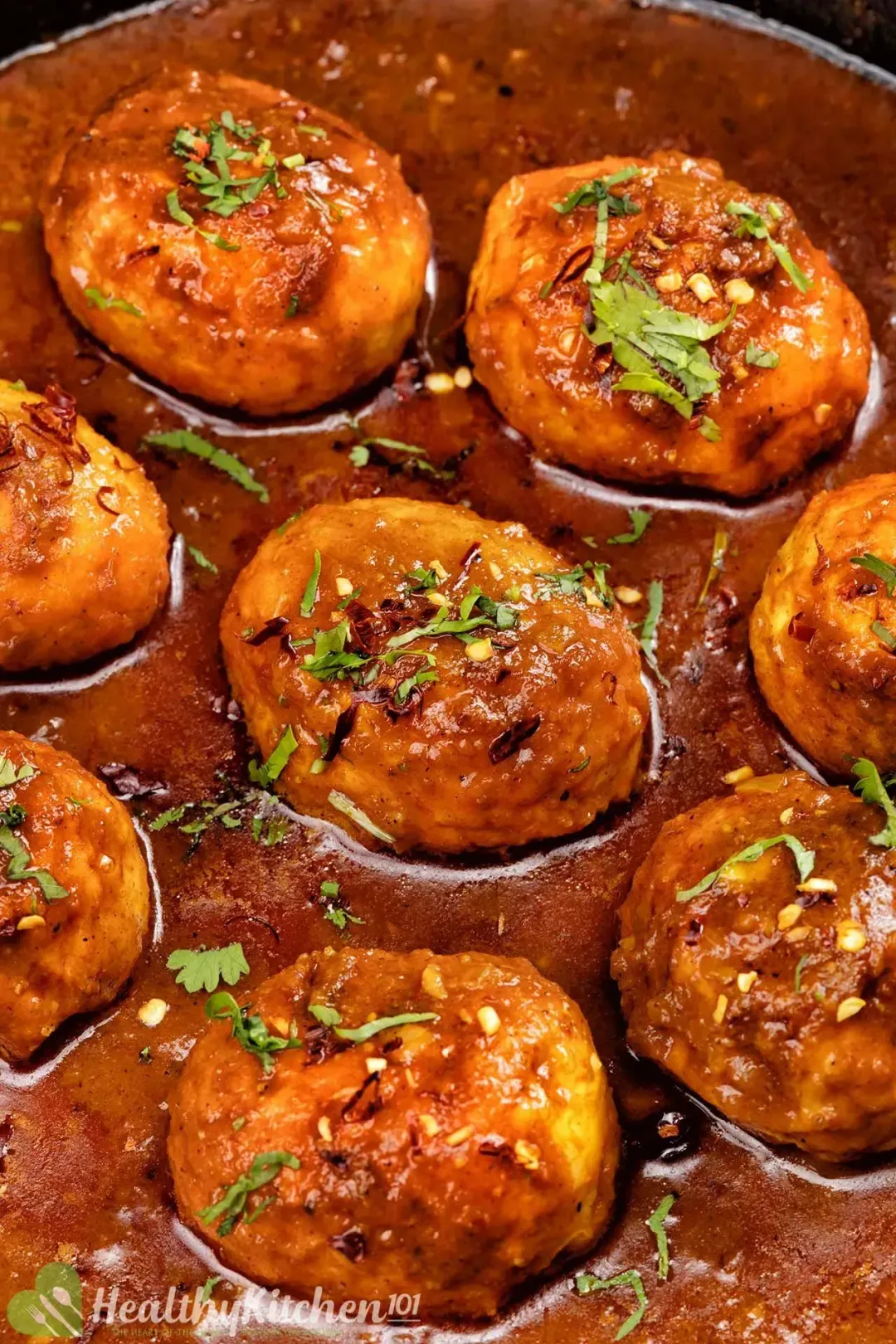 What Is Curry?
Curry is a type of dish consisting of a sauce made by mixing together various herbs and ground spices. Some of the most commonly used include: turmeric, cumin, coriander, ginger, garlic, and a variety of chilies.
In actuality, the selection of spices for a curry dish may vary depending on regional customs and family preference.
Originating from both Northern and Southern India, egg curry is a dish that only requires a beginner cooking level. As the name might imply, egg curry is made by combining boiled eggs and curry together.
Is Egg Curry Healthy?
Egg curry is high in protein as the main ingredient is egg.
In the spice mixture, you can find freshly ground spices combined with coconut milk and tomato sauce. Aside from eggs, these two ingredients are also the ones that are highest in calories.
The good news is that substitutions for them are readily available. Scroll further down for more details.
Long story short, this egg curry recipe calls for whole foods and freshly produced ingredients. So with all certainty— yes, it is healthy.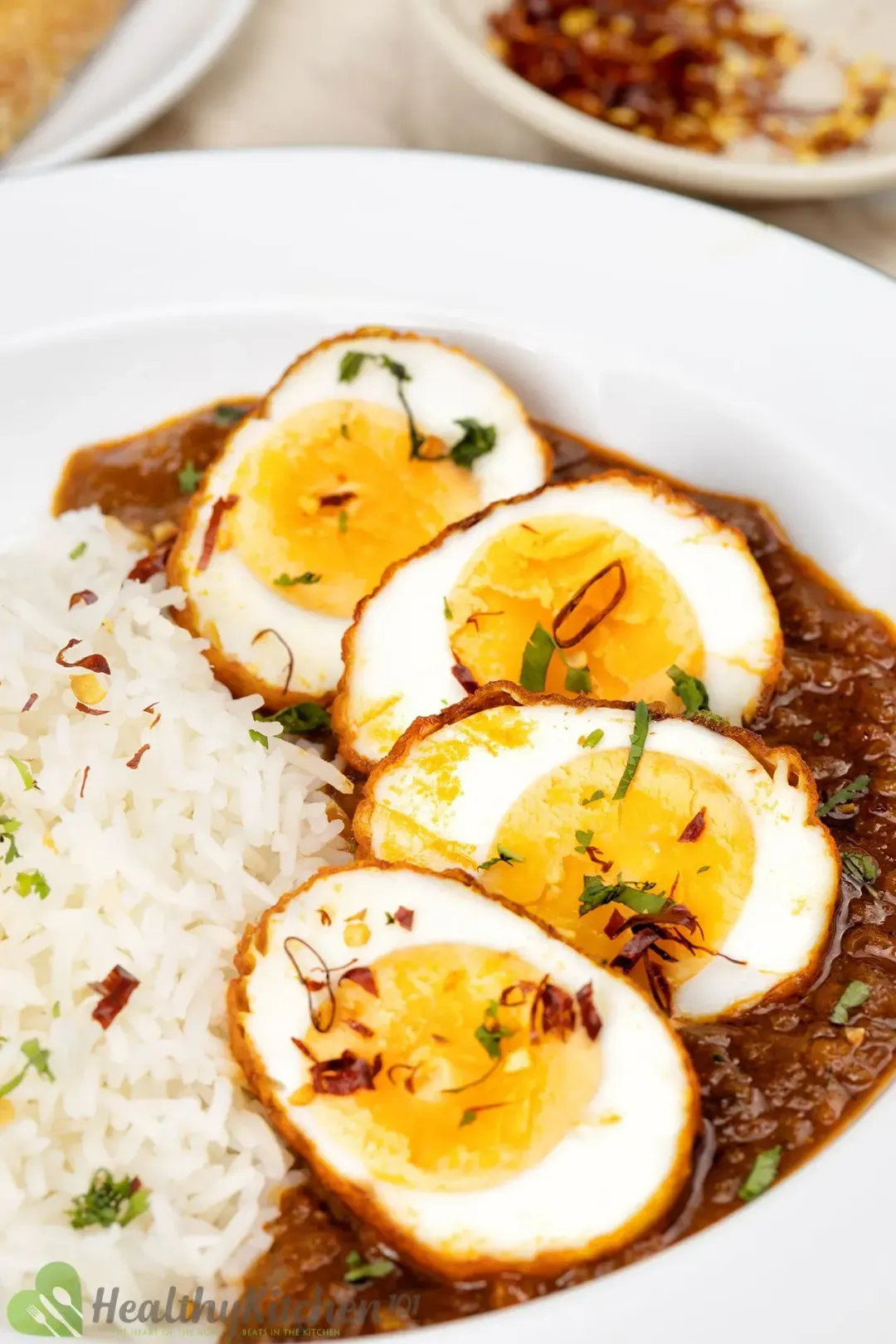 How Many Calories Are in Egg Curry?
One serving of this egg curry includes two hard-boiled eggs cooked in the curry sauce. It provides 502 calories.
Egg curry is not only protein-rich but also remarkably low in carbohydrates. Therefore, it's an ideal choice for a low-carb meal.
Egg Curry Ingredients
The ingredients we used in this egg curry recipe are easily purchased, even if Indian cuisine isn't your strong suit. We want this to be a positive experience for you!
1. Eggs
The traditional Indian egg curry is made with hard-boiled eggs. Check out this guide on how to boil eggs to create a perfect batch.
There's really no other way to make egg curry this perfect without using hard-boiled eggs. A curry with mushy and lumpy cooked eggs just isn't as appealing.
Paneer or fried tofu also bear much resemblance and similar texture to eggs. So if you'd like to go vegan, consider swapping the eggs with either of the aforementioned two.
2. Spicy Agents
We were so thrilled to give this egg curry a go, mostly because its spiciness is so easily adjusted. All we have to do is adjust the amount of black pepper and red pepper.
The vibrant color of Indian dishes is always so inviting and just screams flavor.
There are a wide variety of natural coloring agents. For instance, there's a well-known spice called Kashmiri red chili powder which adds red tones to dishes.
To derive more of a yellow shade for egg curry, you can double up the tomatoes and add turmeric. However, that would also mean a less sharp and peppery taste.
Long story short, feel free to play around with spice amounts all you want. But remember— alterations will also affect the taste as well as the color.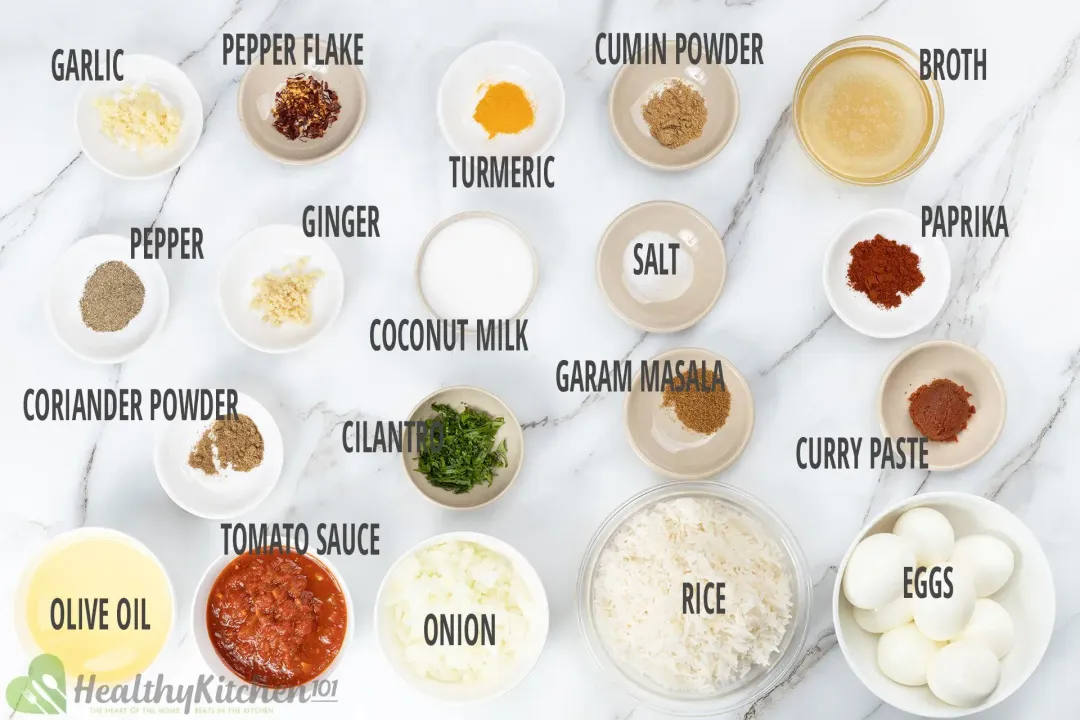 How to Make Egg Curry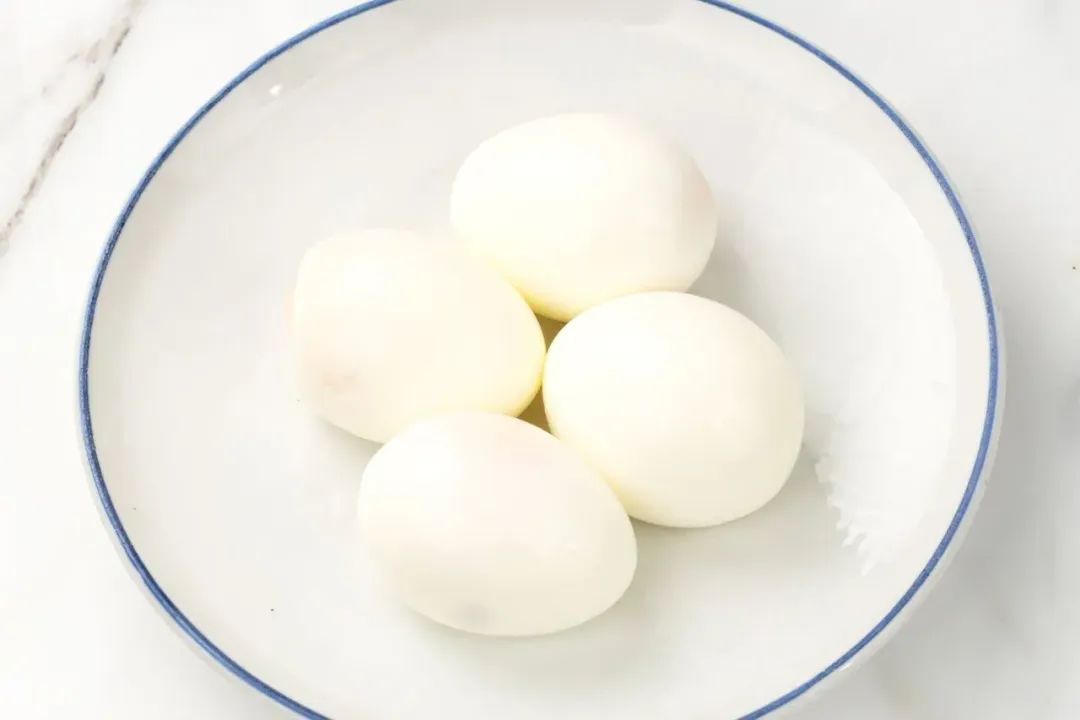 Prepare the boiled eggs: Hard-boil eggs and let cool. Deshell them and set aside.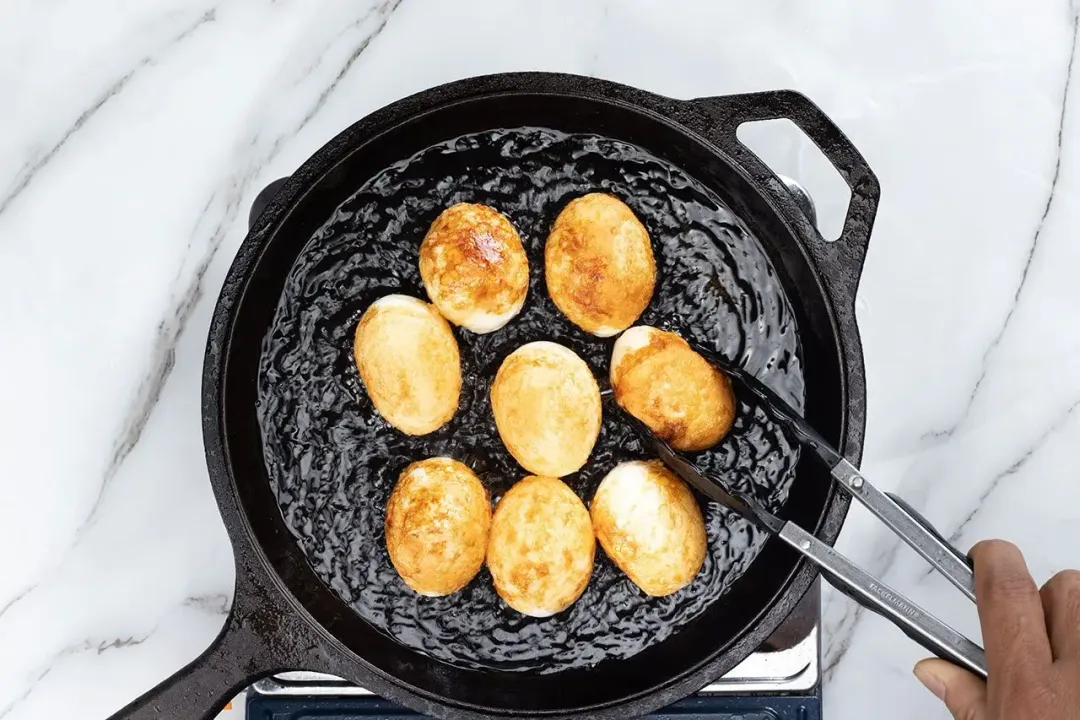 Deep-fry the boiled eggs: In a saucepan, deep-fry the boiled eggs in ¾ cup of olive oil over medium heat for 8 minutes. Watch as the eggs are crispy and golden brown on all sides, remove them from heat. Drain oil and set aside.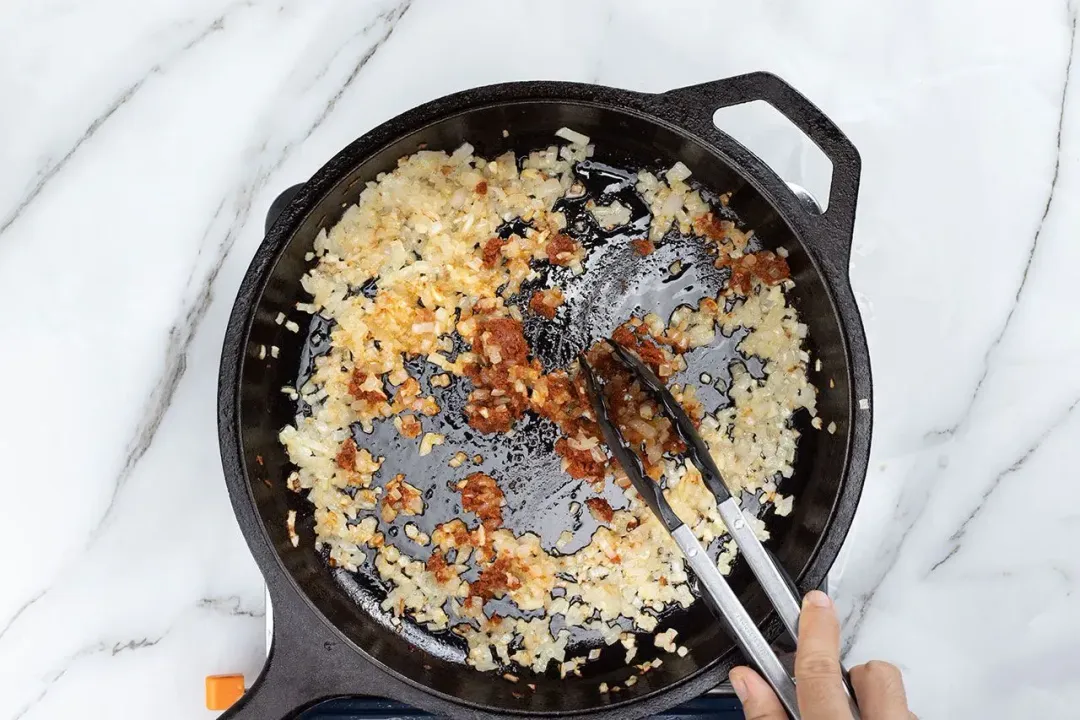 Make the curry (1): In another pan, sauté onion, minced garlic, and grated ginger in 2 tablespoons of olive oil, over medium-high heat.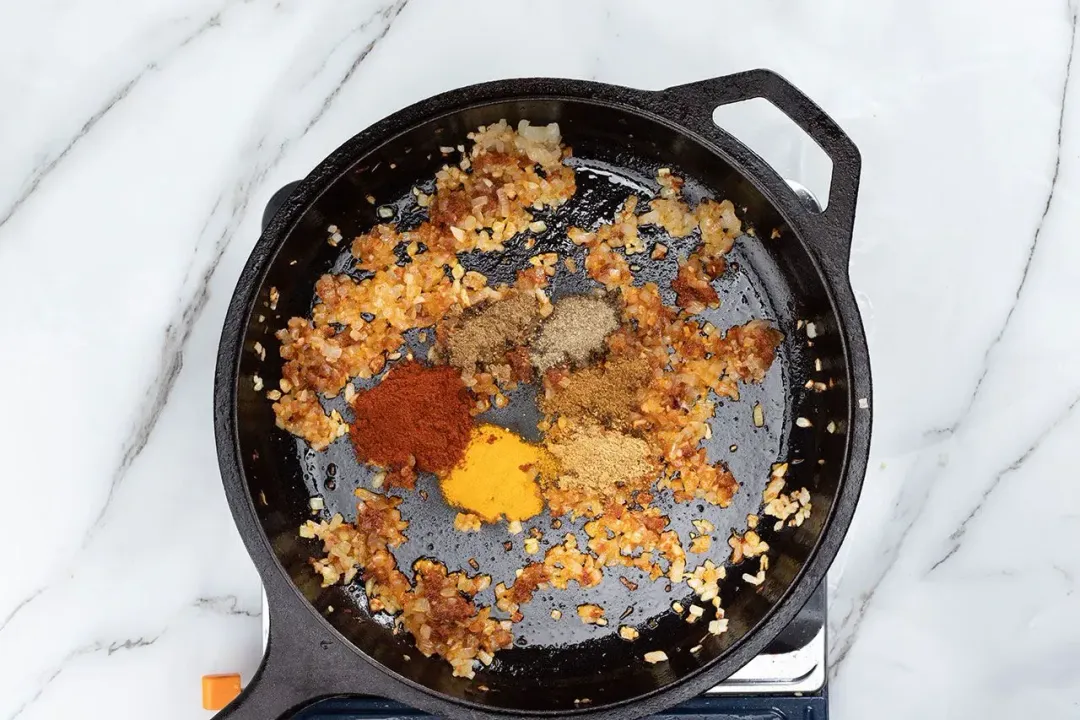 Make the curry (2): Continue to add curry paste, ground black pepper, garam masala, cumin powder, coriander powder, paprika, and turmeric to the pan.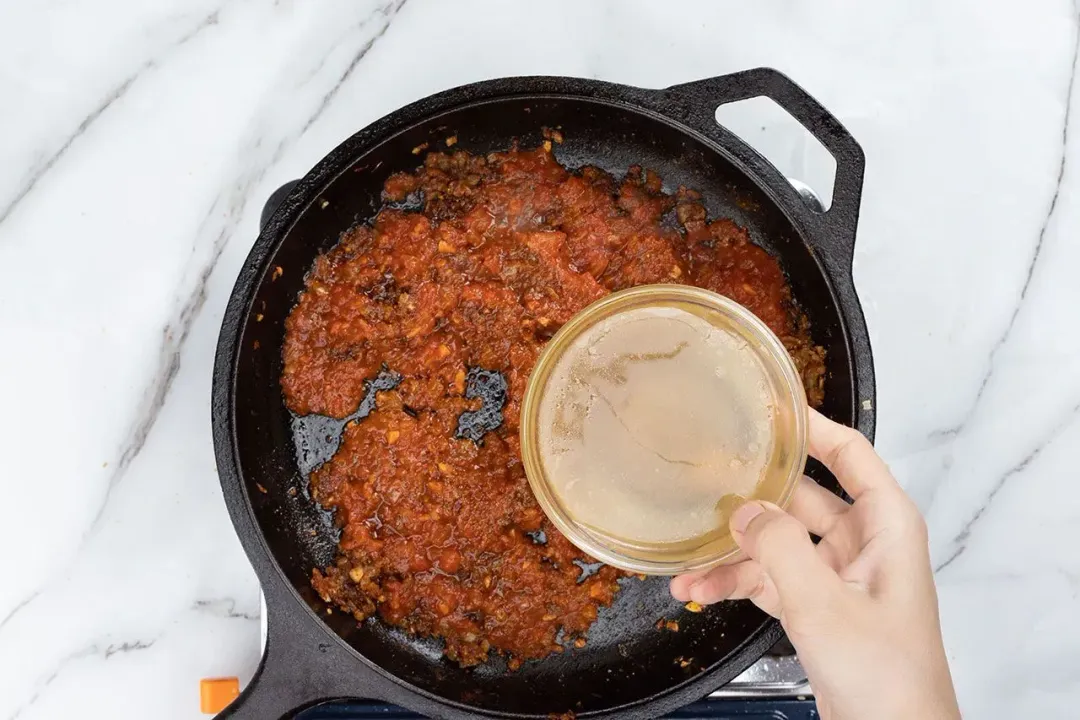 Make the curry (3): Pour the homemade tomato sauce and unsalted chicken broth into the curry mixture. Whisk everything together and let simmer.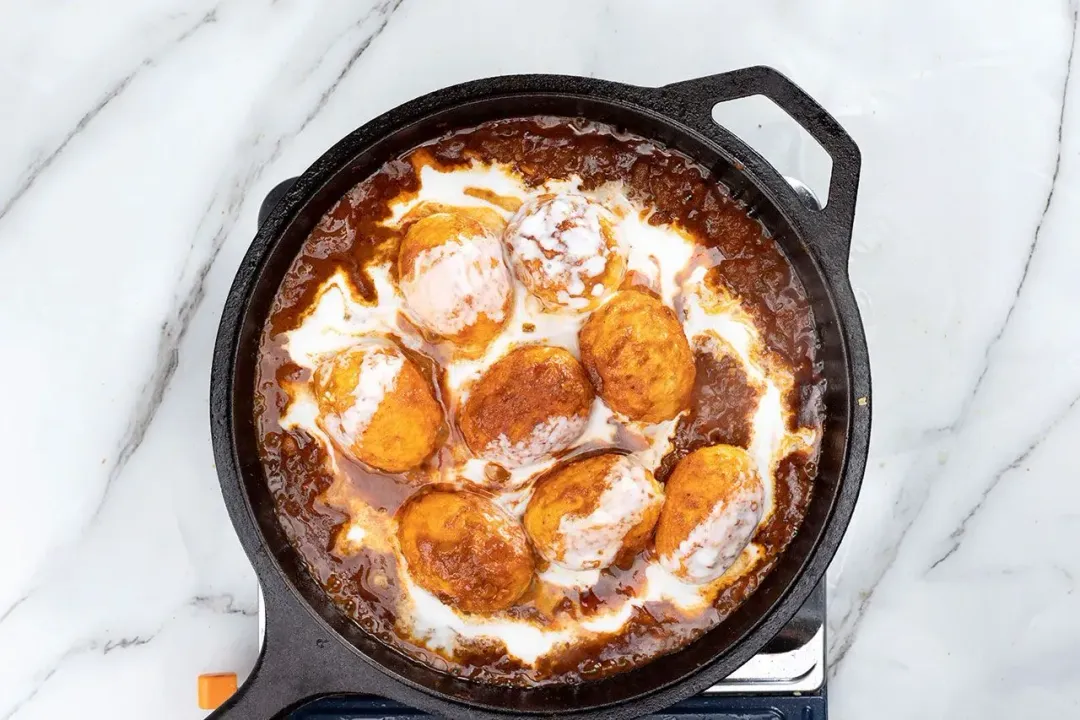 Add eggs to the curry: Transfer the fried eggs to the pan. Add ¼ teaspoon of salt and ⅓ cup of coconut milk to the curry mixture. Reduce the heat to medium.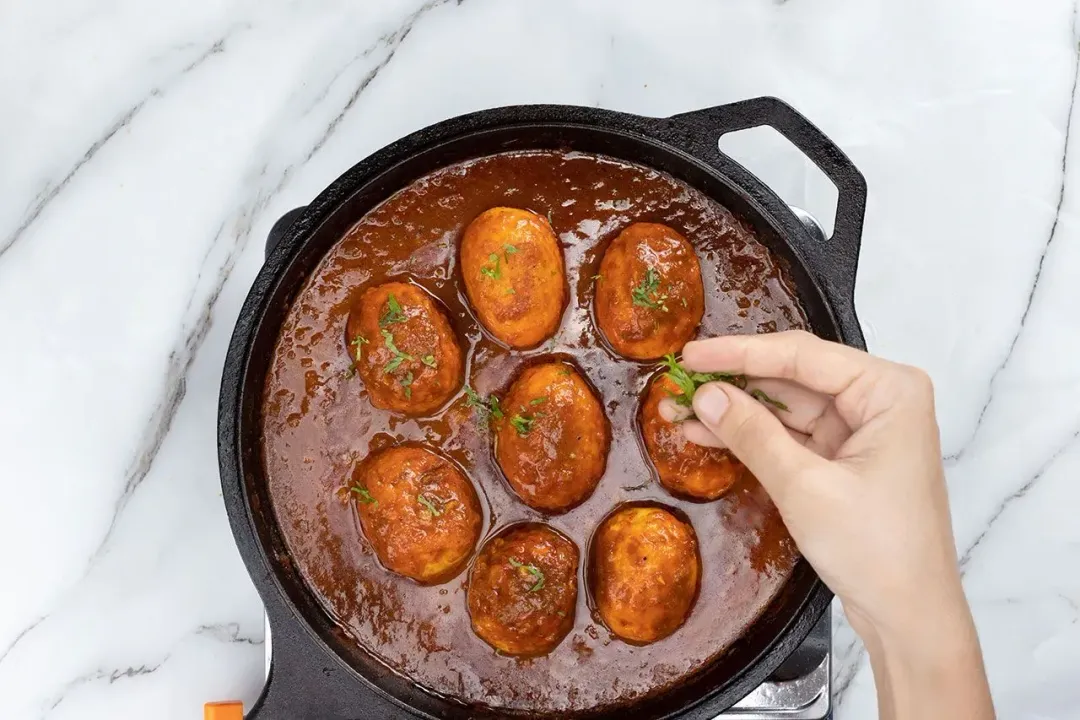 Garnish and serve: Garnish with cilantro and red pepper flakes. Remove the pan from the heat and serve hot egg curry with a side dish of your choice.
How to Make Curry Sauce
The process of making the curry sauce (aka the curry paste) in this egg curry recipe is explained as above.
The spice mix for a curry dish can change from household to household and is easily altered to your taste. We share our own version which you can use as a starting point and adjust as desired.
Now, texture is the next thing to pay attention to.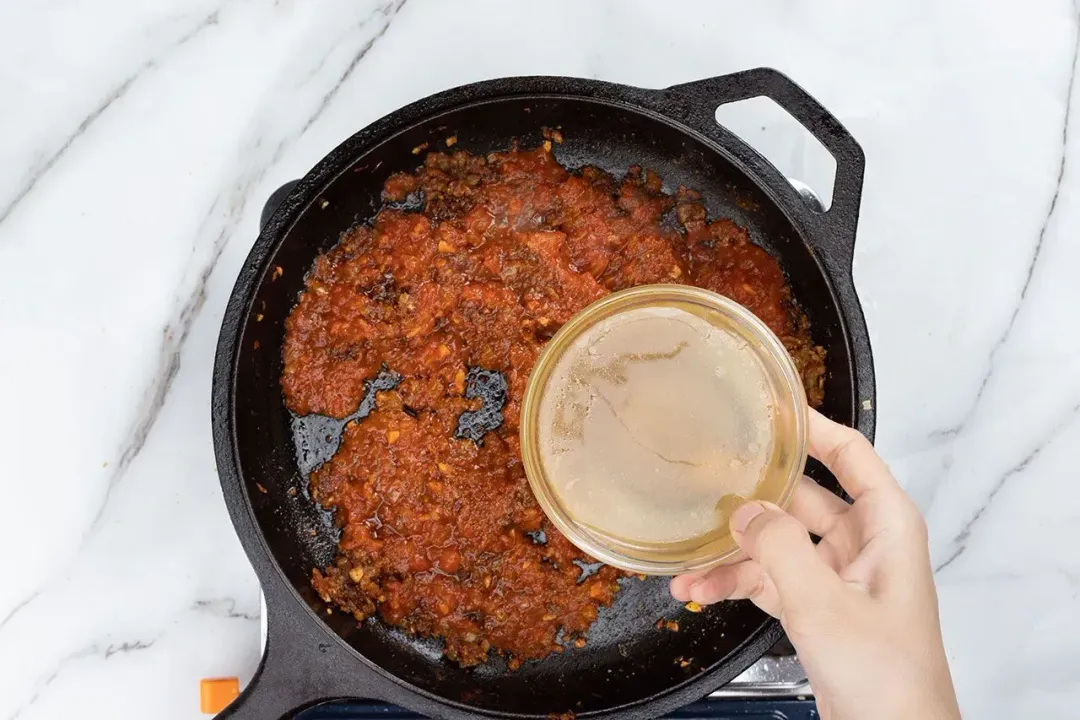 The combination of coconut milk, curry paste, and chicken broth plays a big role in keeping it rich and smooth. In which, coconut milk is the main player in achieving the dreamy creaminess of the curry.
Non-sweetened milk might be the choice to make when a lighter and thinner curry with less fat is in demand. While in contrast, substituting coconut milk with heavy cream will double up the sweetness and add more fat.
In brief, it's important to opt for the right ingredients to reach the consistency and creamy level you want. Think about what best suits your taste and your health goals.
For more healthy eggs to put into your collection, check out this article.
What Goes Well with Egg Curry
The coconut milk-based sauce in this dish makes the whole thing moderately spicy, but unexpectedly creamy at the same time. While it's beautiful on its own, it can be made into a whole meal with the addition of a companion.
1. Rice
You'd probably want to start by serving egg curry with rice. Basmati rice, jeera rice, or pilaf will also do.
To add more Indian aroma, you may also want to search for Indian bread. For instance, you can try chapathi, naan, roti, and appam.
If none of the above suits your taste and you want to halve the calories, opt for cauliflower rice. Extra fiber and much fewer carbs!
2. Tomatoes
Usually, tomatoes are not added to a curry whole, but rather smashed or puréed. For convenience, please feel free to go for your favorite canned tomato sauce.
In this egg curry recipe, we prepared our own version of tomato sauce. Homemade tomato sauce can be made beforehand, stored for future use, and used in other different dishes.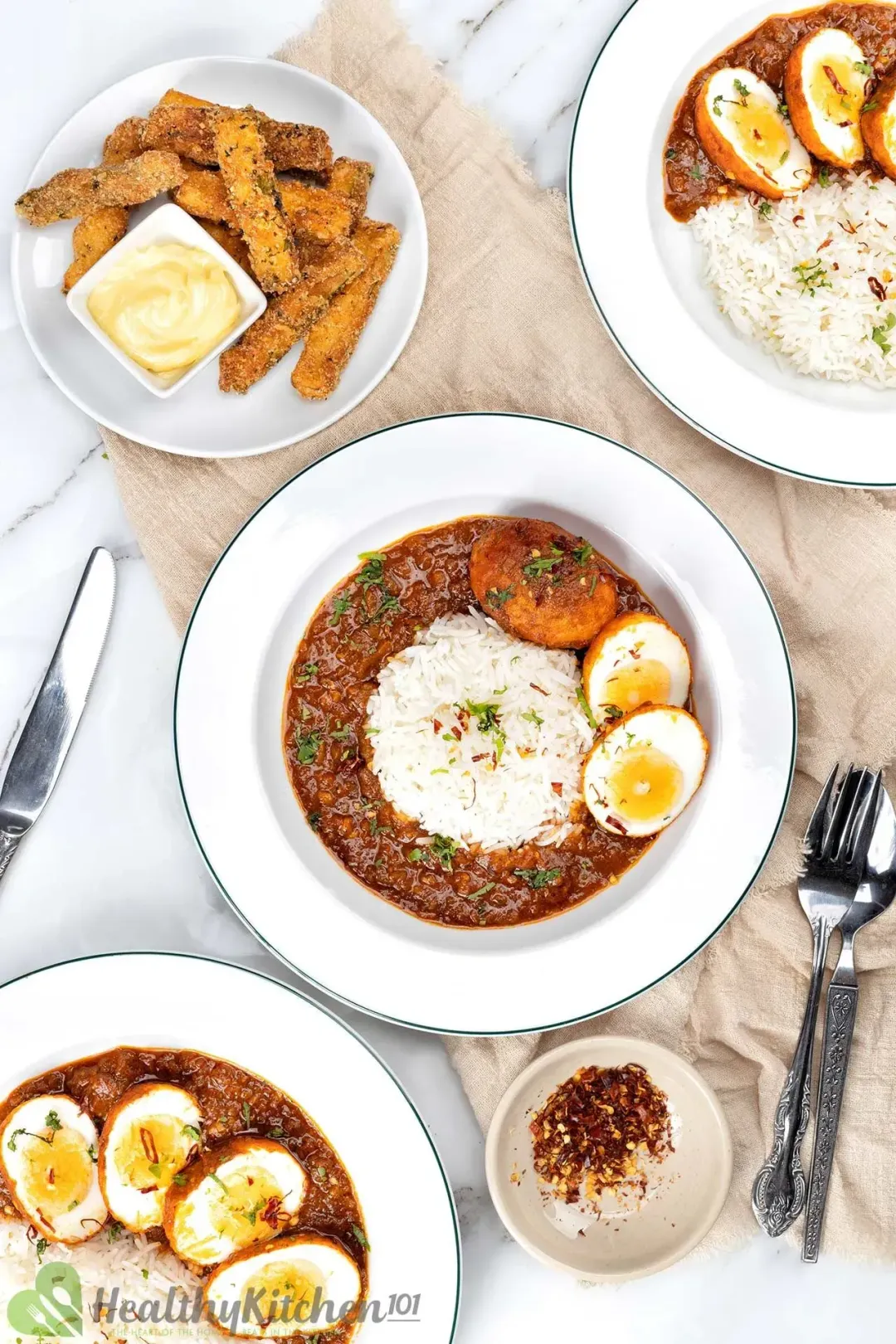 Check out this Indian-style Instant Pot curry recipe will undoubtedly be a hit with your family and friends.
How Long Does Egg Curry Last?
Leftover egg curry lasts for 2 days in the fridge. We do not recommend freezing it overnight, as the curry's consistency won't be the same after it has thawed.
In the Fridge
A big bonus about this egg curry recipe is that hard-boiled eggs are easy to preserve. They stay good for up to one week in the fridge, even after being deshelled.
Consequently, you can pre-boil a dozen eggs and save for recipes you'll be making across the course of the week.
If you love this recipe, this beef curry have a bunch of ideas. For more recipes on curry, have a look at our Chicken Massaman Curry Recipe, Thai Chicken Curry Recipe and Instant Pot Thai Chicken Curry.
What to Serve with Egg Curry
It's best to pair egg curry with a vegetable dish or anything with light flavors to balance the rich flavors. For a flavorful and texture-packed meal, our choice for a side dish is zucchini fries.
Zucchini Fries
Zucchini fries are crisp on the outside and soft on the inside. They are also much lower in carbs in comparison to potato fries.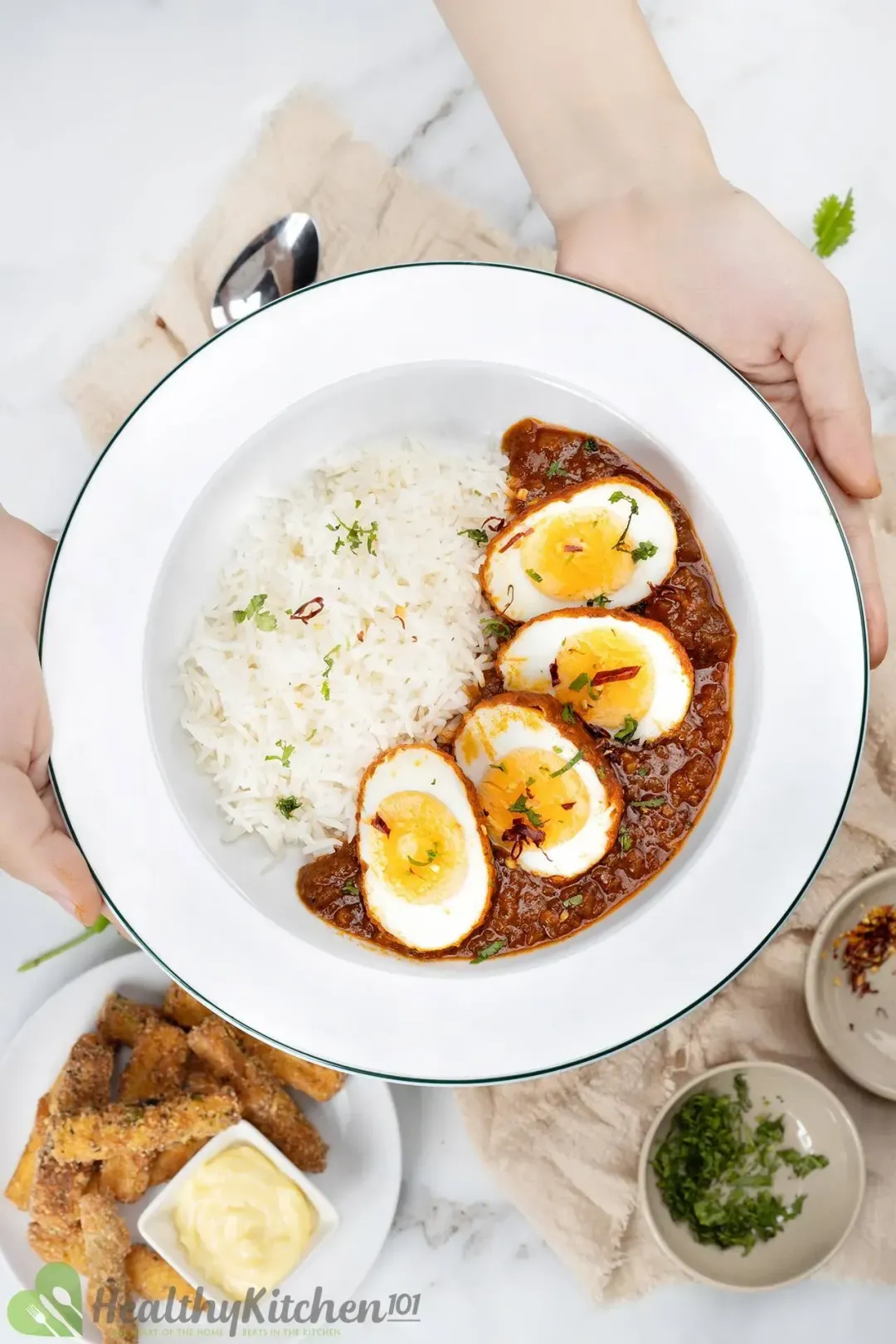 Zucchini fries are also a brilliant finger food that's easy to eat and quick to make. Their mild flavor and high liquid content make them a refreshing side for egg curry.
More Delicious Egg Dishes to Try
Egg Curry Recipe
This egg curry recipe provides a beautiful and warm savoriness. Two basic and well-known favorites now come together for a simple aromatic entrée. Yay!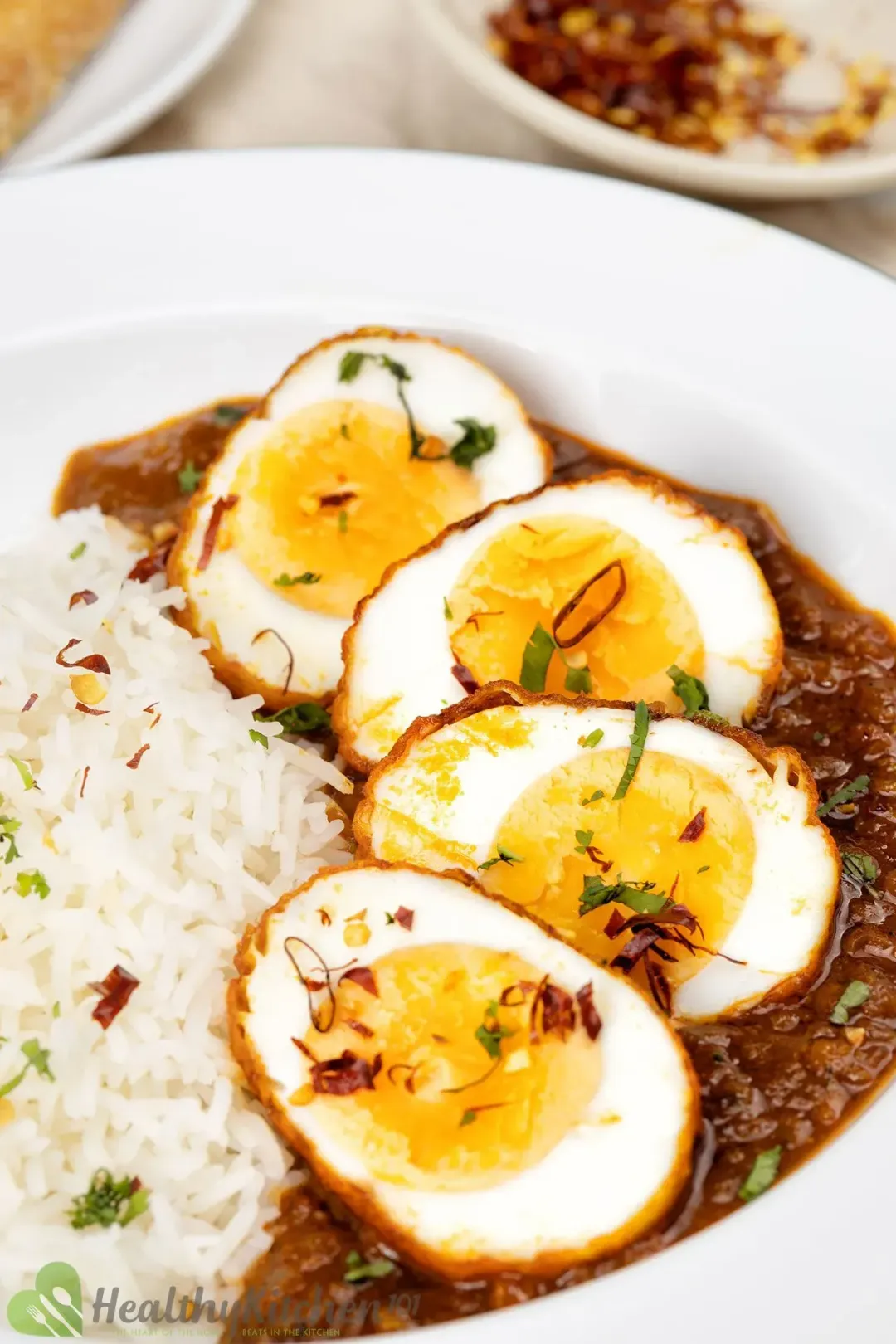 cook TIME

20 mins

prep TIME

15 mins

total TIME

35 mins
COURSE

Main Course

CUISINE

Asian, Indian

SERVINGS

servings

CALORIES

502 kcal
INGREDIENTS
1 tbsp

cilantro

(chopped)

1 tsp

ground black pepper

3/4 cup

homemade tomato sauce

1 cup

basmati rice

(uncooked, yields 3 cups cooked)

1/2 cup

unsalted chicken broth
INSTRUCTIONS
2
Heat ¾ cup of olive oil in a saucepan over medium heat. Deep-fry the boiled eggs for 8 minutes until the eggs are golden brown on all sides with a crispy outer layer. Remove from heat, drain oil, and set aside.
3
Make the curry: In another pan, over medium-high heat, add 2 tablespoons of olive oil, onion, minced garlic, and grated ginger. Stir around.
4
Continue to add curry paste, ground black pepper, garam masala, cumin powder, coriander powder, paprika, and turmeric to the pan. Stir.
5
Pour the homemade tomato sauce and unsalted chicken broth into the curry mixture, whisk and let simmer.
6
Transfer the fried eggs to the pan, sprinkle ¼ teaspoon salt and pour ⅓ cup coconut milk into the curry mixture. Reduce the heat to medium and let simmer for a minute.
7
Garnish with chopped cilantro and red pepper flakes. Turn off the heat.
8
Serve egg curry with hot steamed long-grain rice.
Only part of this ingredient will end up in the final product and we have calculated nutritional values based on that amount. The whole amount is needed for the coating and cooking process, but what actually ends up being consumed is 3 tablespoons of olive oil.
NUTRITION
Nutrition Facts
Egg Curry Recipe
Amount Per Serving (1 serving)
Calories 502
Calories from FDA
% Daily Value*
* Percent Daily Values are based on a 2000 calorie diet.
Keywords: egg curry, egg curry indian, egg curry recipe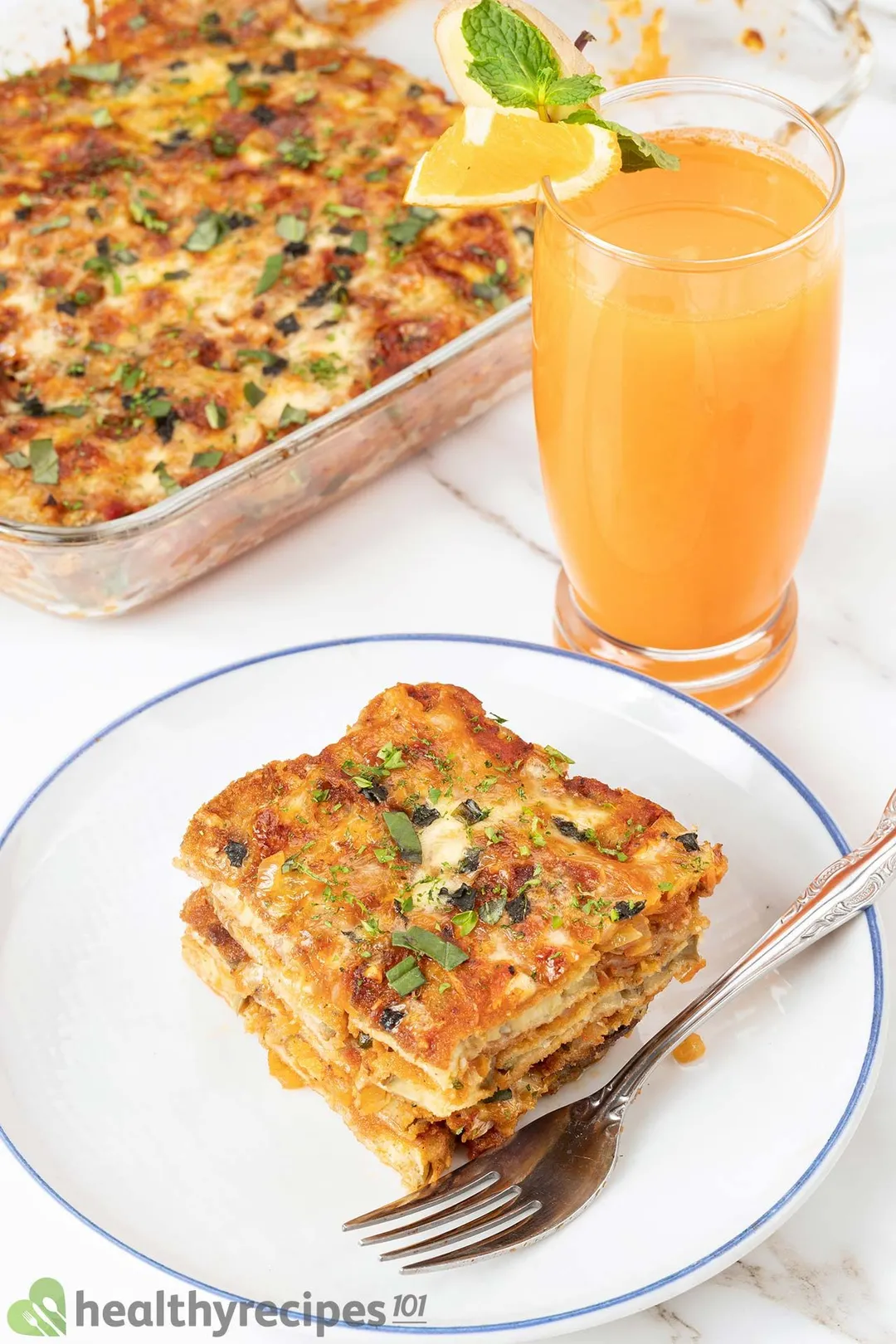 Previous Recipe
Eggplant Parmesan
Eggplant Parmesan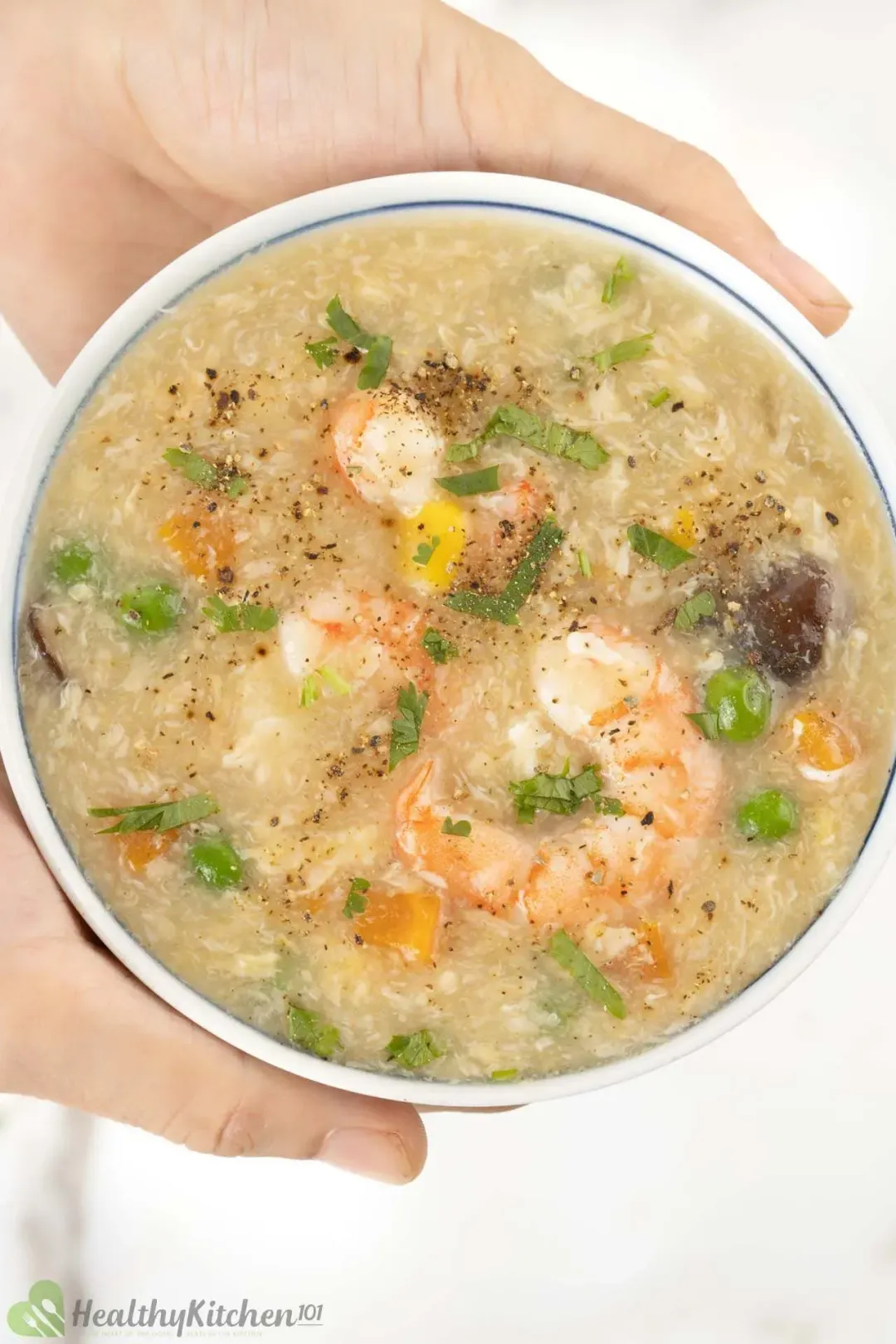 Egg Drop Soup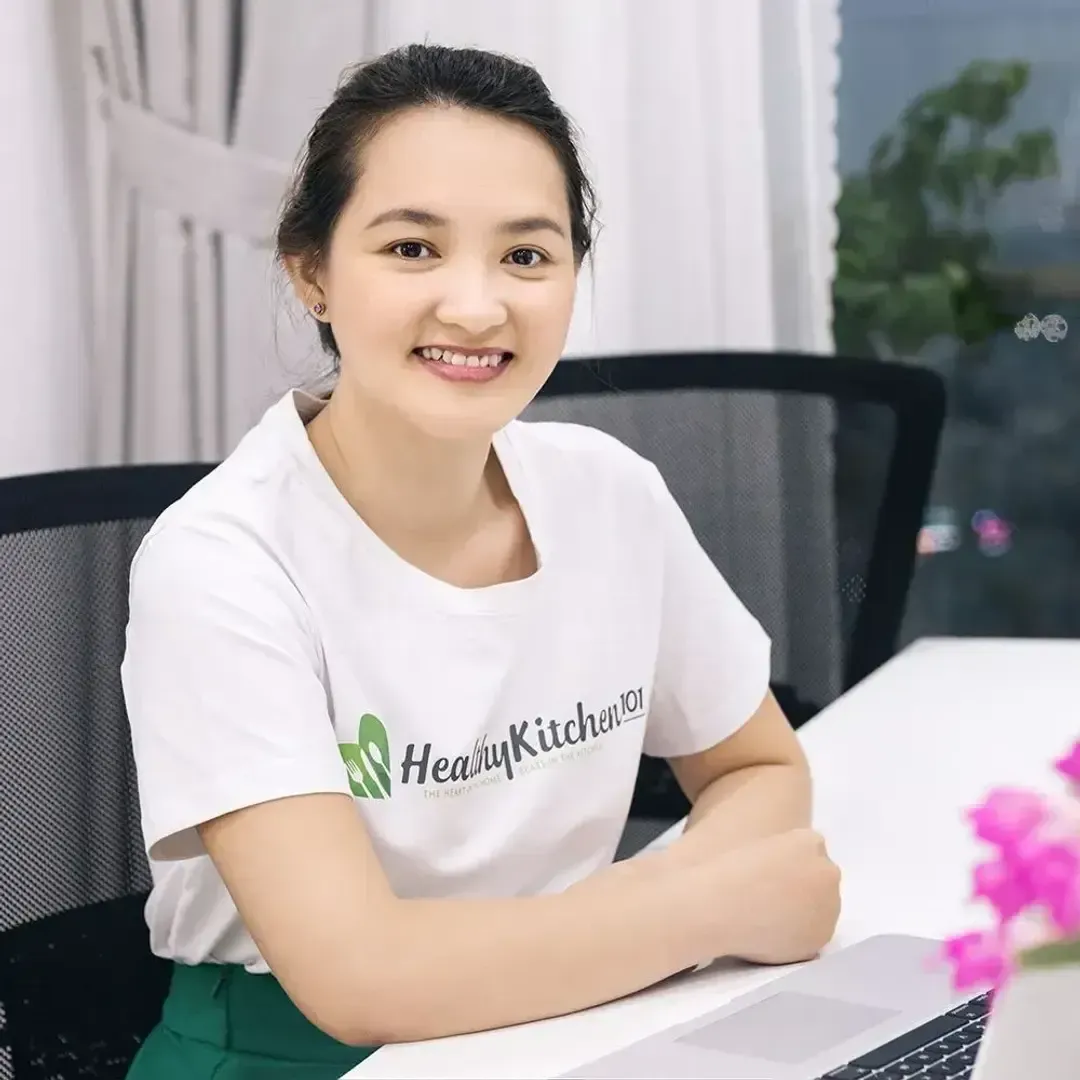 Writer, Author
Luna Regina is an accomplished writer and author who dedicates her career to empowering home cooks and making cooking effortless for everyone. She is the founder of HealthyKitchen101.com and HealthyRecipes101.com, where she works with her team to develop easy, nutritious recipes and help aspiring cooks choose the right kitchen appliances.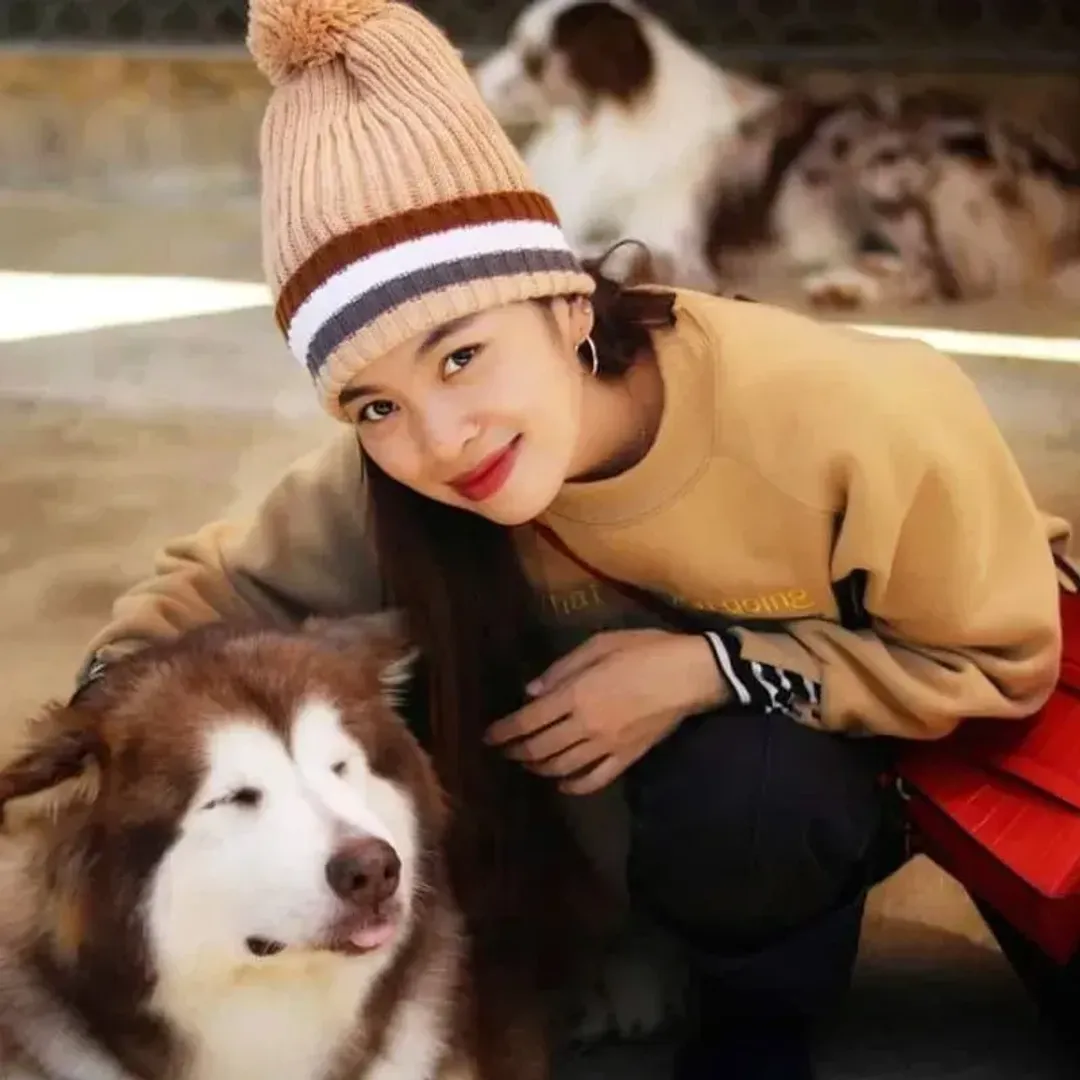 Chef, Culinary Consultant
Tuyet Pham is an award-winning Saigonese chef who believes that joy is the secret ingredient to delicious food. At Healthy Recipes 101, Tuyet personally tests and simplifies every recipe, ensuring maximum flavor with minimal effort. With a background at prestigious French restaurants P'TI Saigon and Le Corto, Tuyet knows how to make every dish exceptional.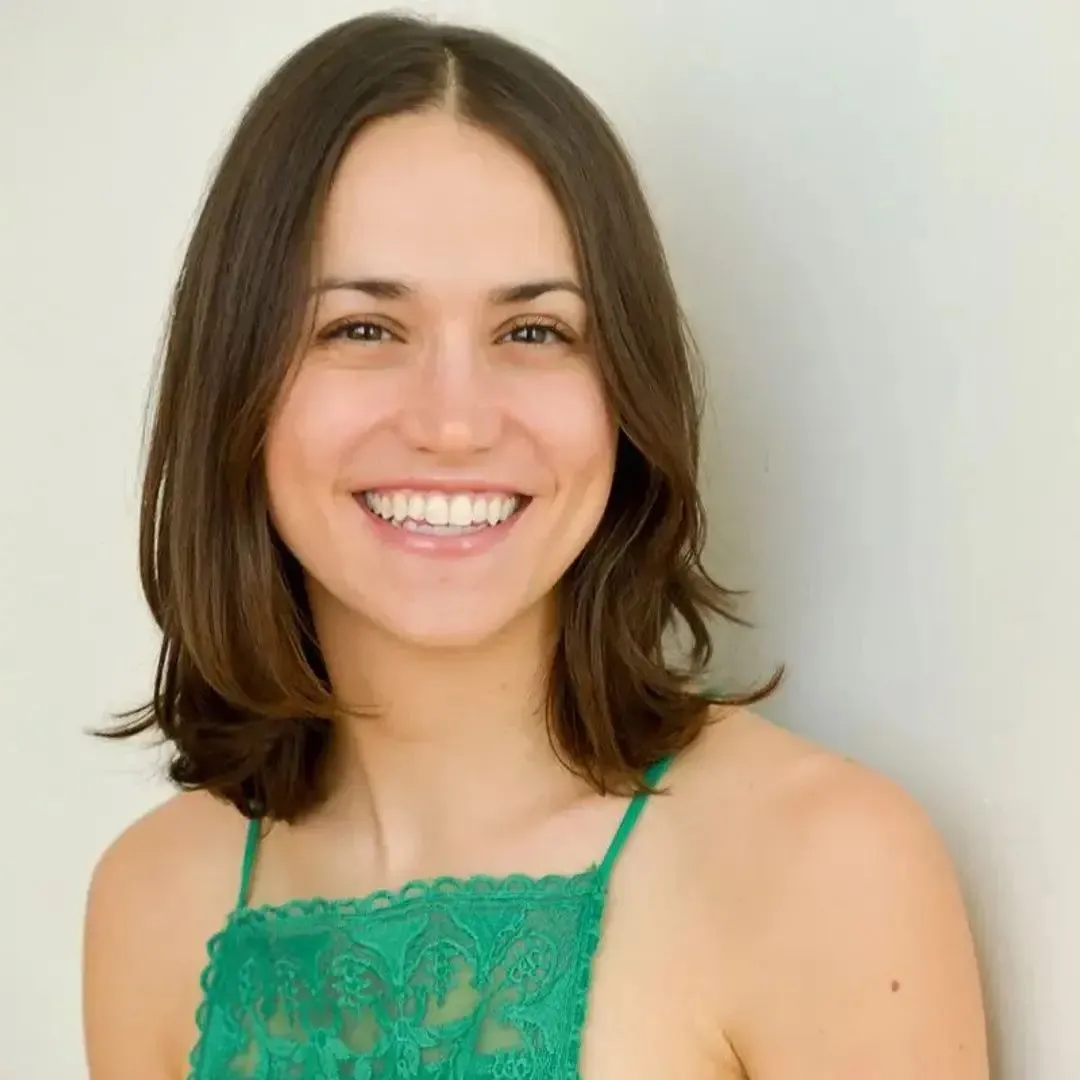 Nutrition Reviewer
Lizzie is a Minneapolis-based dietitian and founder of It's a Veg World After All. She completed her MS in Human Nutrition from Drexel University, and is an expert in culinary nutrition, recipe development, and nutrition communications.
Comments/ Reviews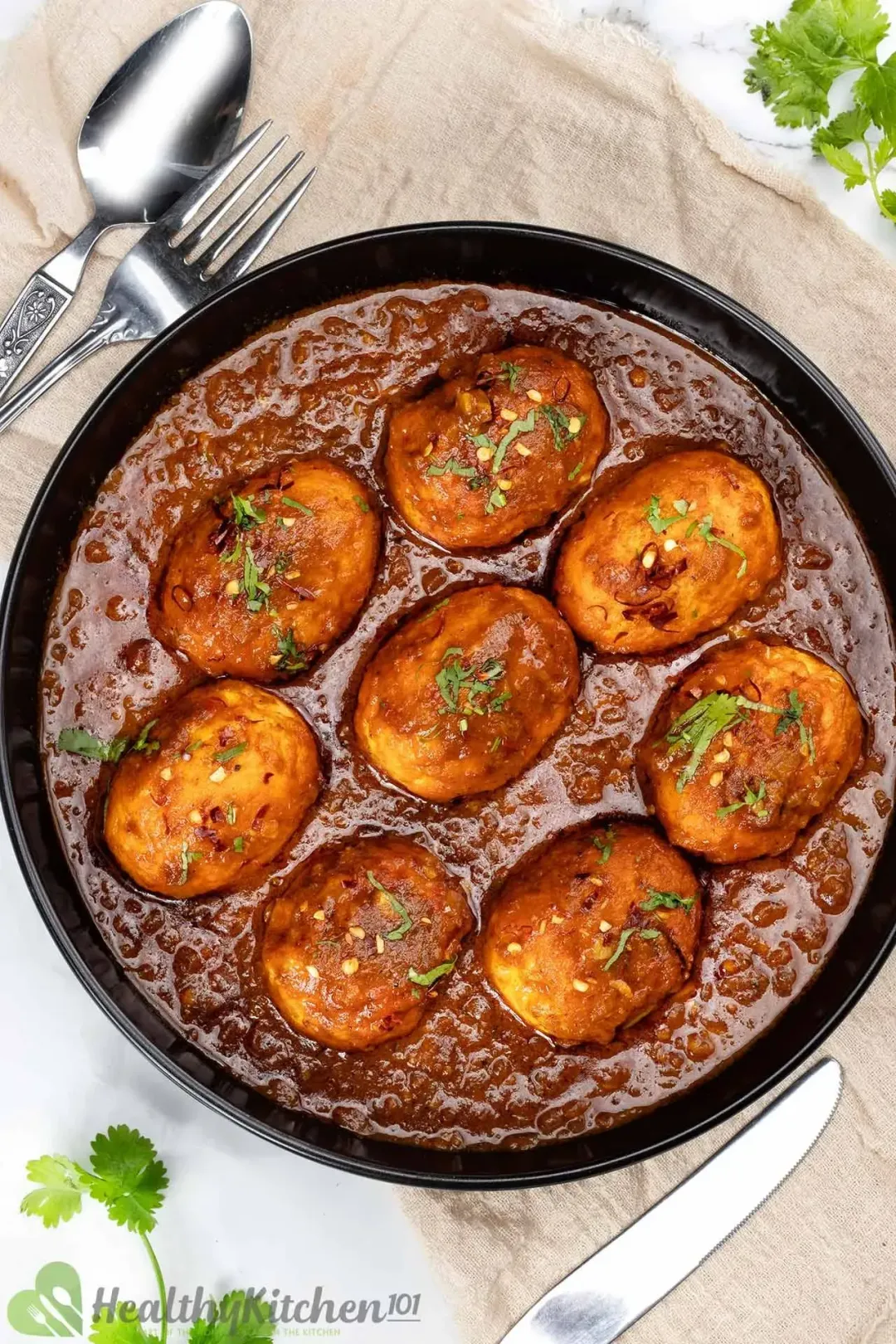 RAJESH N RATHOD

March 16, 2020 at 9:13 PM

RUSTUC -YUMMY ,& FLAVOURFUL

Luna Regina

May 11, 2020 at 1:47 AM

Thank you for giving it a try, Jesh!