Who doesn't love a healthy egg recipe? Whether boiled or in a frittata, eggs make some of the most nourishing foods out there.

—
A valuable culinary mainstay, eggs are enjoyed around the world. You can eat, drink, poach, steam, fry, boil, or bake them; eggs are the epitome of versatile food!
Not only do we enjoy them as part of a savory dish, but we love them in desserts. From basic scrambled eggs to fancy soufflés, in a small, crowded kitchen or perched on the menu of a Michelin star restaurant, eggs are a premier food essential.
If you're an egg lover, you're going to love these dishes. They're refreshingly easy and may even win a few skeptics over.
So take a crack at these healthy egg recipes and break out of your shell. But first, some helpful info on eggs.
Health Benefits of Eggs
Eggs are incredibly healthy. They're one of the few foods that contain pure protein.
Out of 20 amino acids, only 9 are essential, and one egg contains all 9.
If you don't eat many sources of complete protein like meat, dairy, quinoa, soy, buckwheat, and algae, your body will lack essential amino acids. This will force it to break down muscle tissue to access those nutrients, causing you to lose muscle mass in the process.
1. Egg White
Egg white, or albumin, is high in protein and low in cholesterol. According to the American Heart Association, those at risk of cholesterol-induced heart disease can opt for egg whites in place of whole eggs or yolks.
One way to get accustomed to this is to scale up your egg white percentage in place of yolk whenever you cook an egg-based dish.
2. Egg Yolk
Egg yolks provide more protein than egg whites and have an outstanding overall nutrient profile. They carry several minerals, lipids, and vitamins that help to fight inflammation and disease.
One example is the water-soluble compound choline. Boiled eggs are the most popular source of choline in the American diet, and choline is essential for developing the brain.
Other sources of choline include beef liver, soybeans, and potatoes.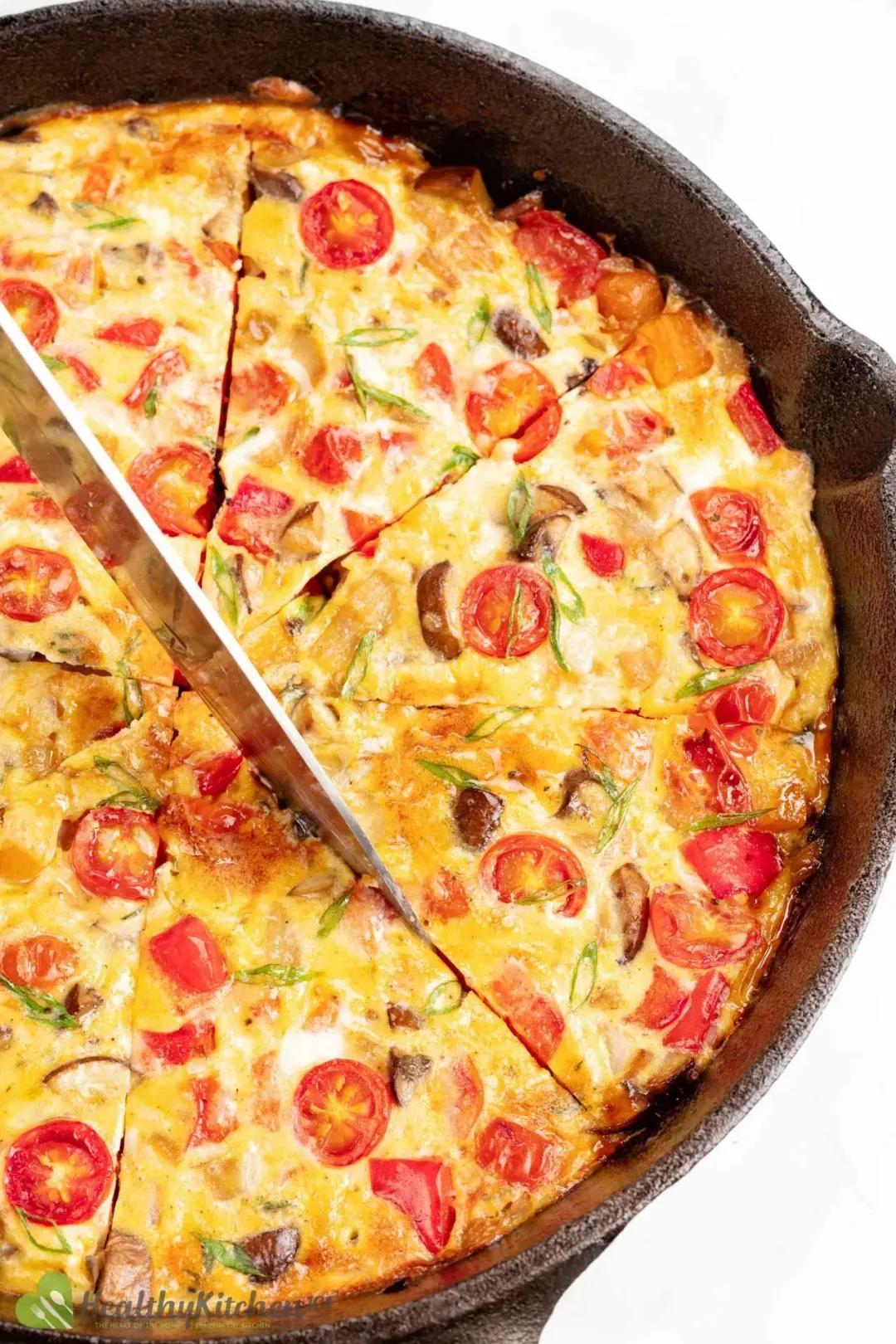 Nutrition of Eggs
1. How Many Calories Are in an Egg?
One large, raw egg (50 g) contains about 72 calories, while a medium one (44 g) has roughly 63 calories.
2. Protein
There are 6.3 g of protein in a large egg and 5.54 g of protein in a medium one. Most of this protein is concentrated in the egg white.
In light of this, you can use egg whites to promote a protein-rich diet without the cholesterol from egg yolk.
3. Carbs
A large egg contains 0.36 g of carbohydrates. With barely 1 g of net carbs per roughly 70 calories, eggs are a popular choice in low-carb and ketogenic diets.
4. Cholesterol
There are 186 mg of cholesterol in one large egg, which equals 62% of the daily value (DV). If you need to lower your cholesterol consumption, we suggest you omit the yolk.
5. Sodium
Eggs are naturally low in sodium, with just 62-71 mg per large egg (3% DV). This comfortably positions them in favor of low sodium diets along with fresh, unprocessed foods.  
Egg Substitutes
Given that eggs are so versatile and uniquely nutritious, it's nearly impossible to find a perfect substitute for them. You can, however, find foods with properties that replicate parts of an egg's texture, flavor, or nutrition.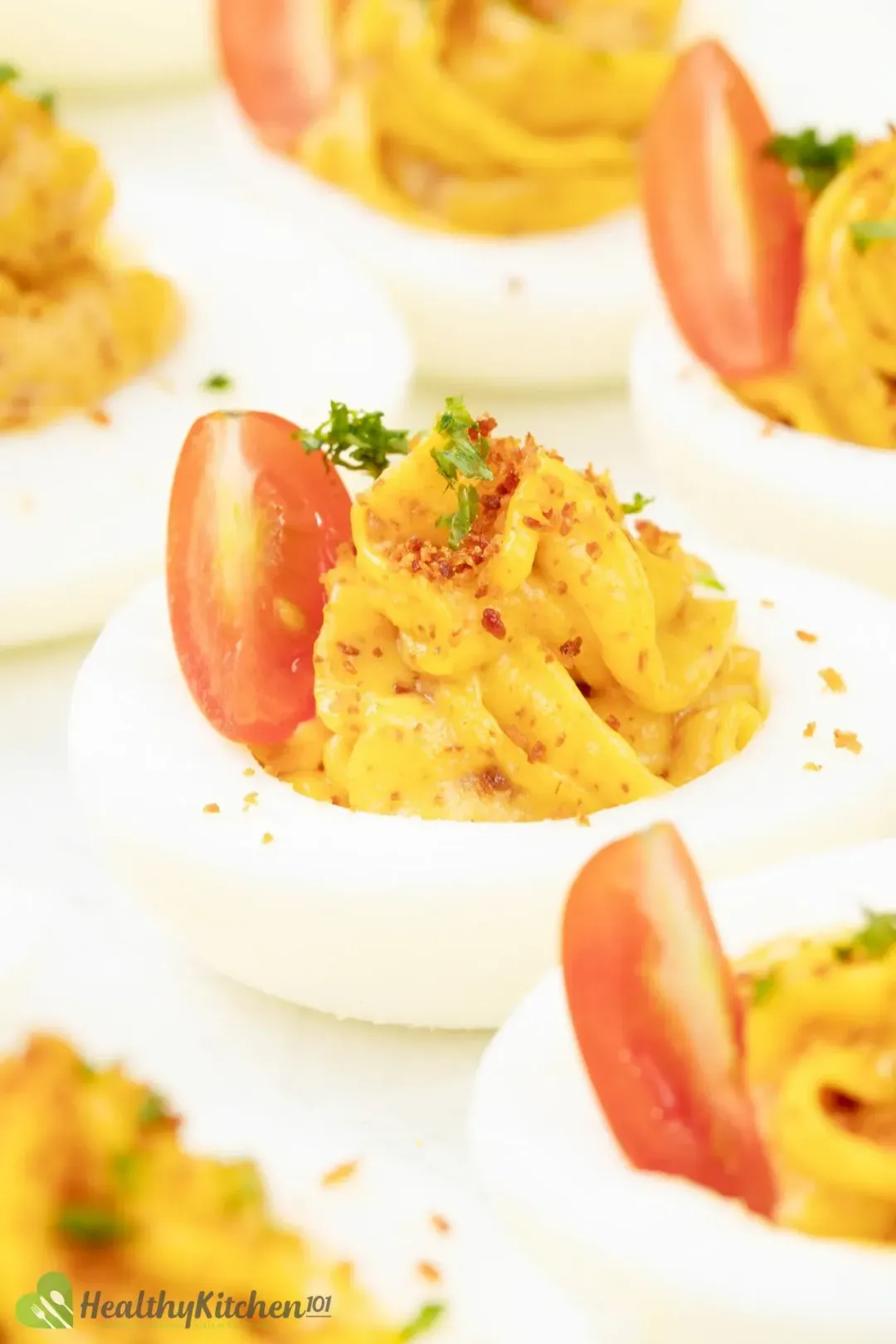 Use the following substitutes to replace one egg:
Ground flax seeds (1 tablespoon of ground flax seeds + 3 tablespoons of water.) Perfect for replicating that thick, gluey consistency, ground flax seeds make the ideal 'vegan egg.' Use ground flax or chia seeds when a waffle, muffin, or pancake recipe calls for not more than two eggs.
Silken tofu (¼ cup tofu purée.) Tofu is an excellent vegan substitute for custards, mousses, or quiches that require a smooth and creamy texture.
Arrowroot powder (2 tablespoons of arrowroot powder + 3 tablespoons of water.) Use arrowroot powder, cornstarch, or whole-wheat flour in recipes that call for eggs as a binder. This substitute is great in burger patties, meatballs, or cookies.
Applesauce (¼ cup unsweetened applesauce.) Applesauce and other puréed fruit, like mashed bananas, are ideal for the vegan baker and flavor enthusiast alike. They're excellent binders for muffins and add natural sweetness to the end product.
How to Tell If an Egg Is Bad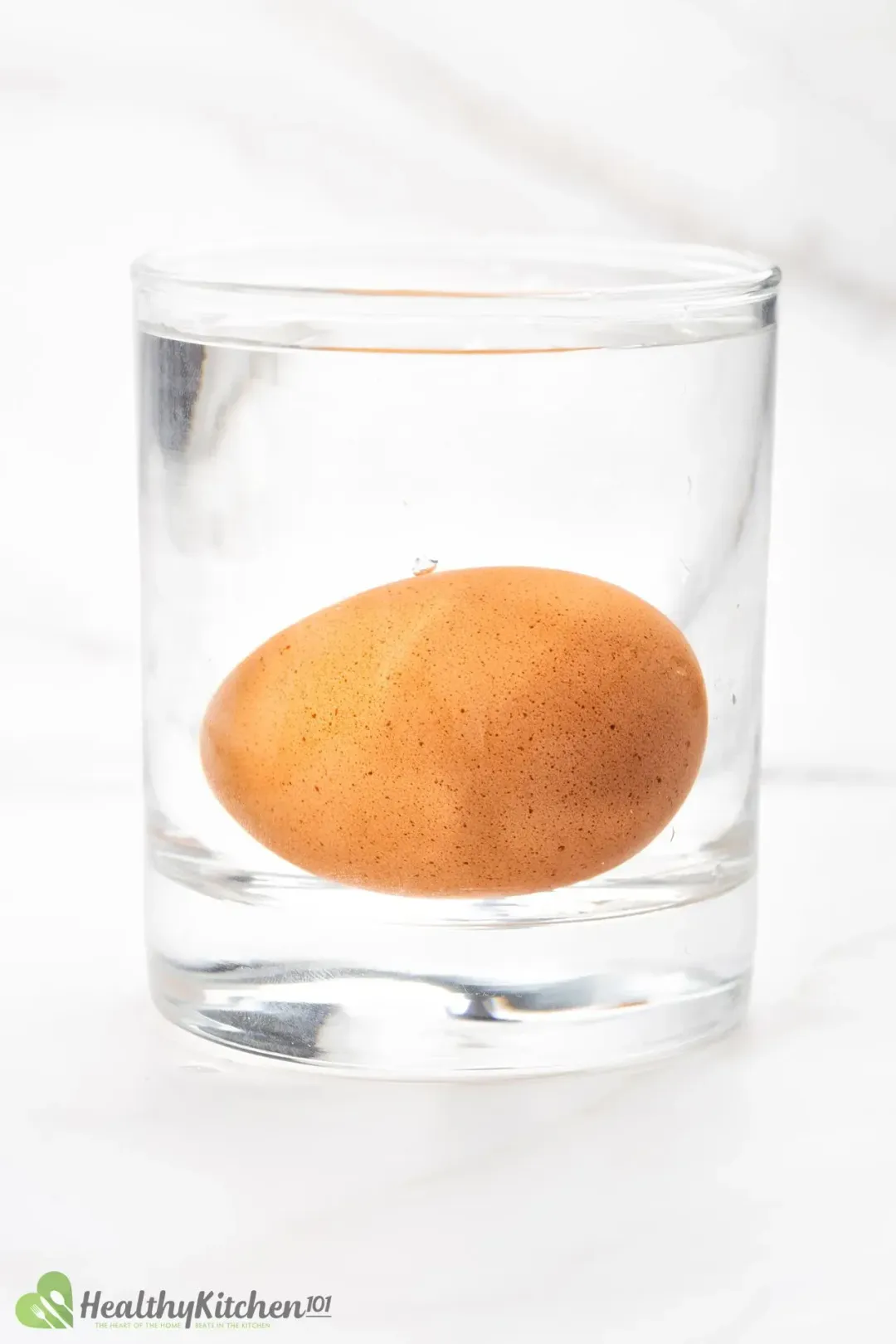 The expiry date on an egg carton indicates the potential condition of your eggs. It is, at best, an estimate of the whole batch's shelf life.
There are more precise (and sometimes gross) ways to detect a bad egg within a bunch.
The Float Test: Suspend raw, uncracked eggs in a jug of water. If they sink and lay flat at the bottom of the jug, the eggs are fresh.If they sink to the bottom but stay upright, they're still fit for consumption but not as fresh. If the eggs stay afloat at the top, however, then they've gone bad.
The Sniff Test: Sometimes, you can get a whiff of a bad egg's odor even before cracking it open. When opened, rotten eggs have a distinct, sulphuric smell that leaves you with no doubt that they're rotten.
The Shake Test: It's pretty straightforward; the shake test requires you to hold an egg to your ear and shake it.
No sound should come from the egg. If you hear the liquid swishing around, the egg has gone bad.
How to Choose Quality Eggs
We all appreciate knowing the expiry date whenever we buy a product. In the case of eggs, however, the 'packed by' date (or Julian date) is what you want to look for.
The 'packed by' date is usually stamped within seven days of the eggs being laid. To gauge how fresh they are, you can assume the eggs were laid a week before the stamp date and then count up to your date of purchase.
If the Julian date is not available, you can still use the expiry date. Expiry dates may not be accurate for fishing out that one rotten egg, but they significantly reduce the likelihood that you'll crack a bad egg into the skillet.
You can also briefly scan your eggs before purchasing to see that they don't have any cracks. Once cracked, bacteria can enter and spoil the egg, so you want to avoid those altogether.
How to Cook Eggs Recipes
A plain egg is healthy, but stumbling upon a healthy egg recipe is not as straightforward. Don't worry — the following recipes have you covered.
We've prepared the eggs in several ways, including scrambling, poaching, and frying. The common theme, however, is you can seamlessly incorporate these recipes into a healthy eating regimen.
1. 'Busy Morning' Egg Recipes for Breakfast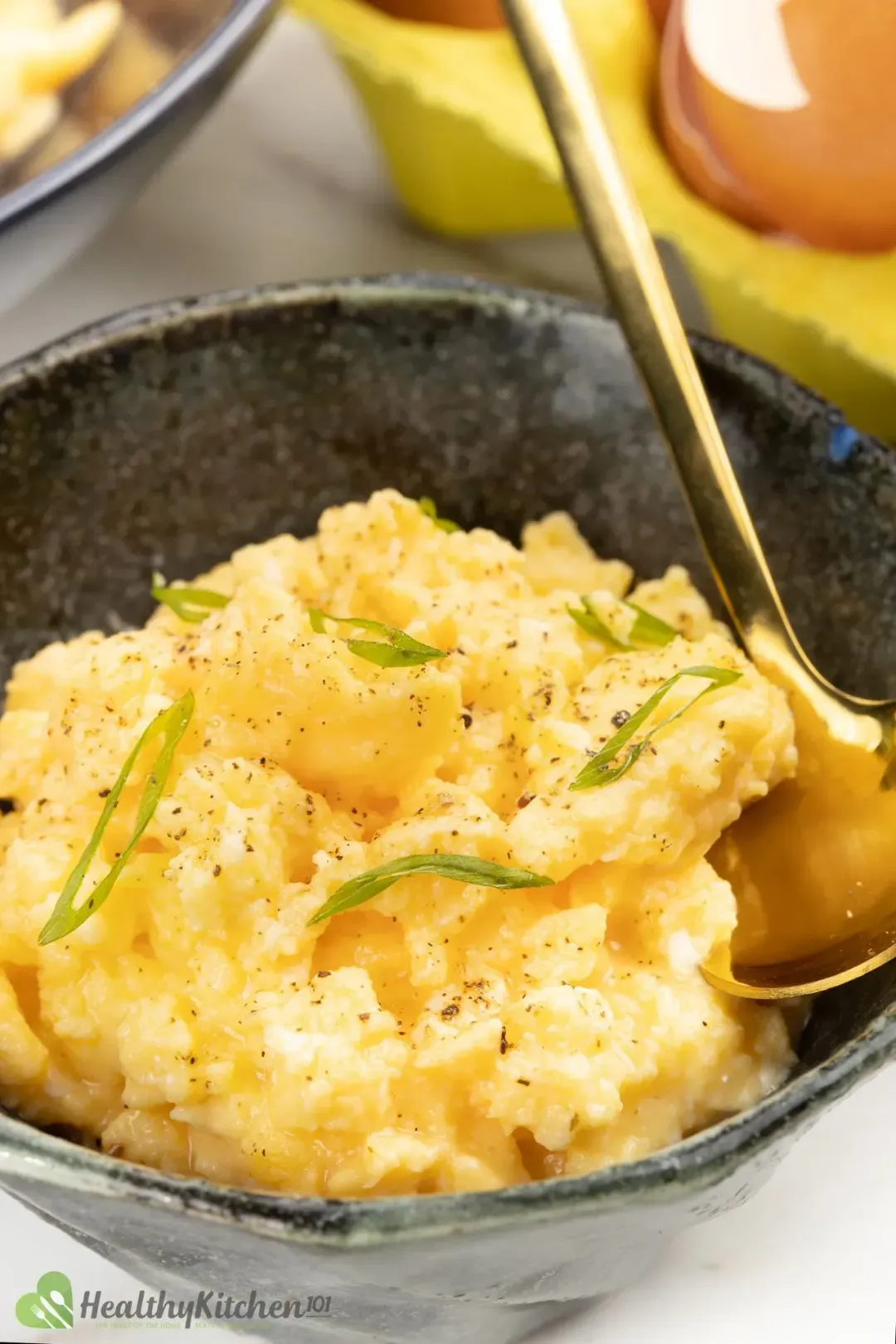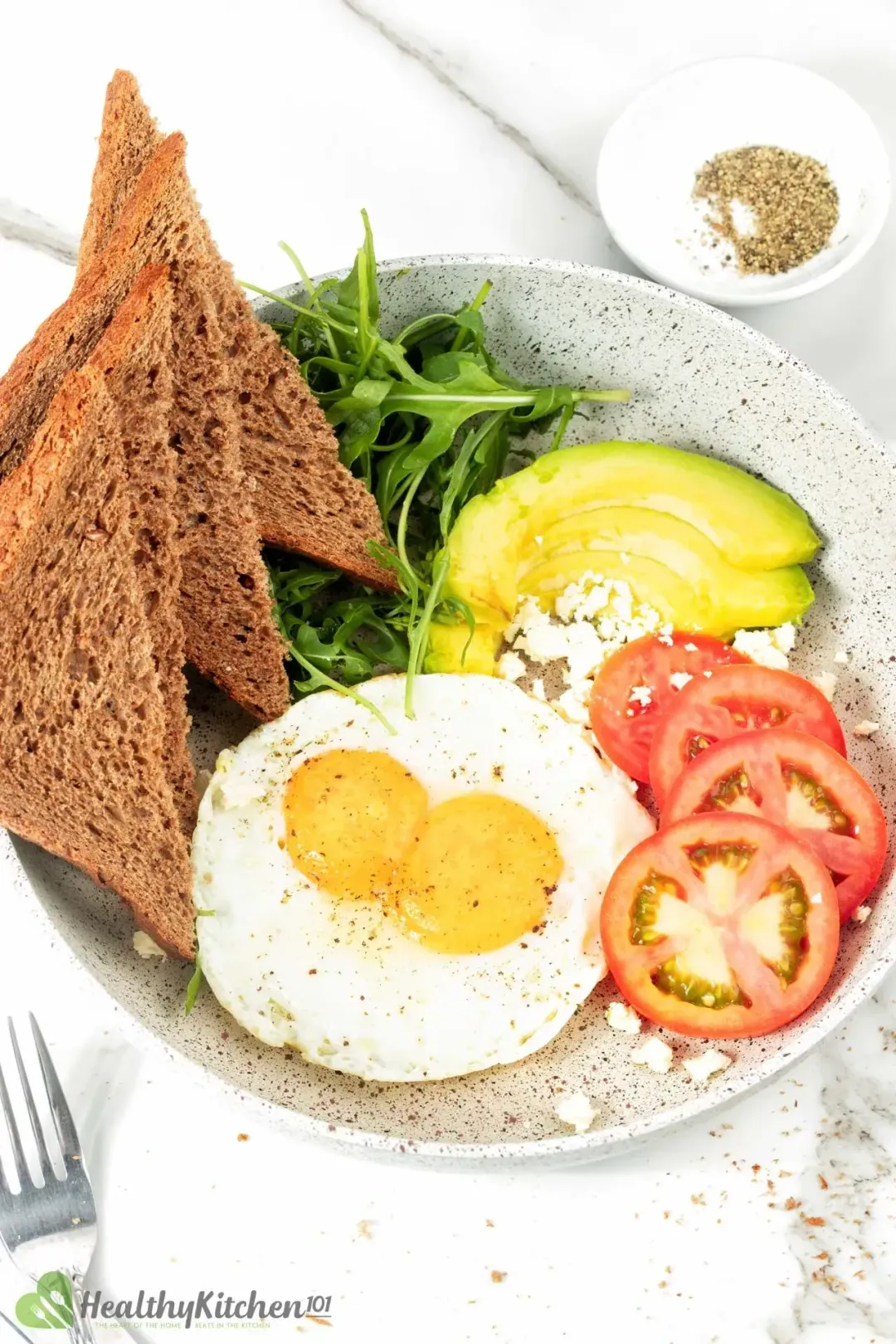 2. Hard-Boiled Egg Recipes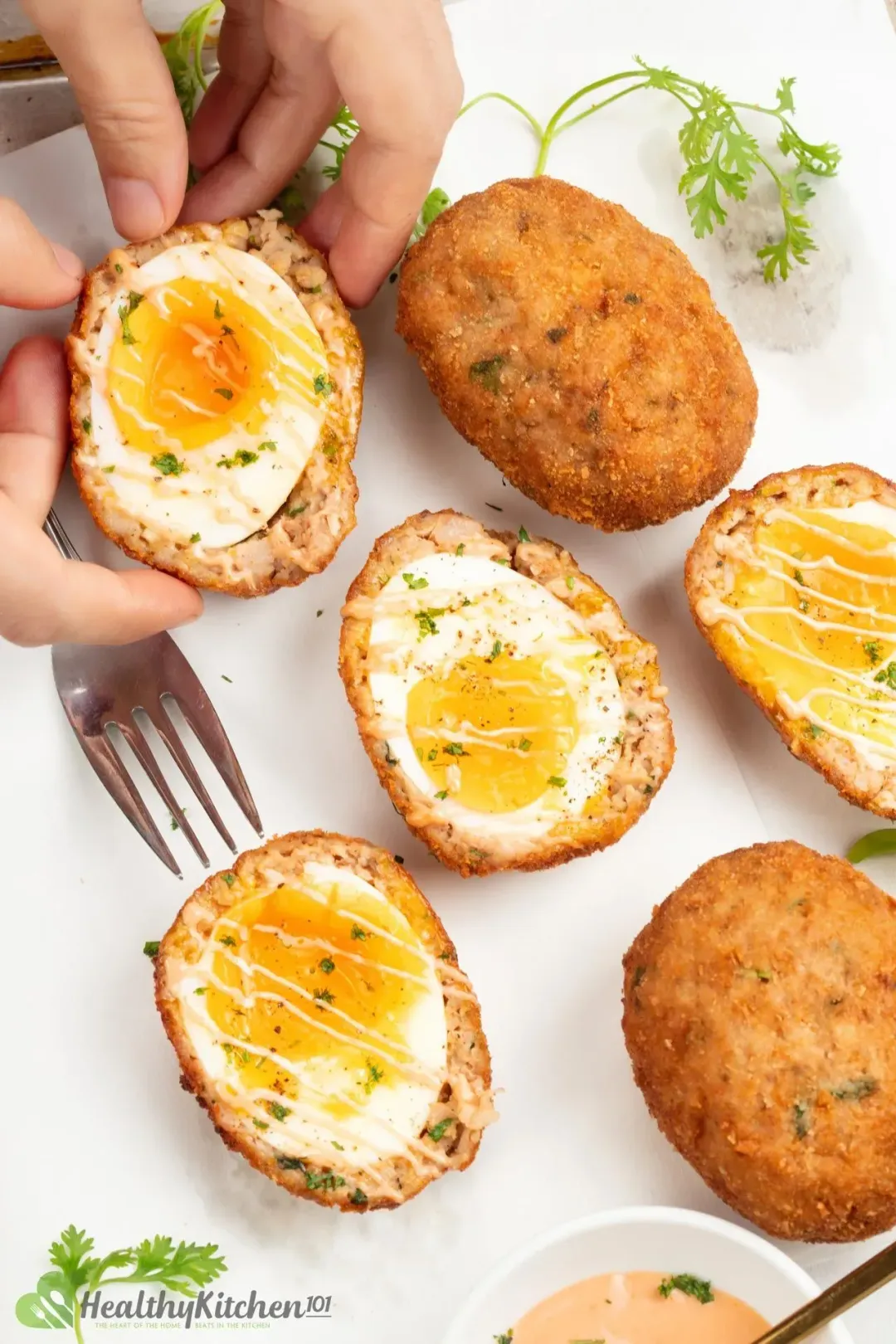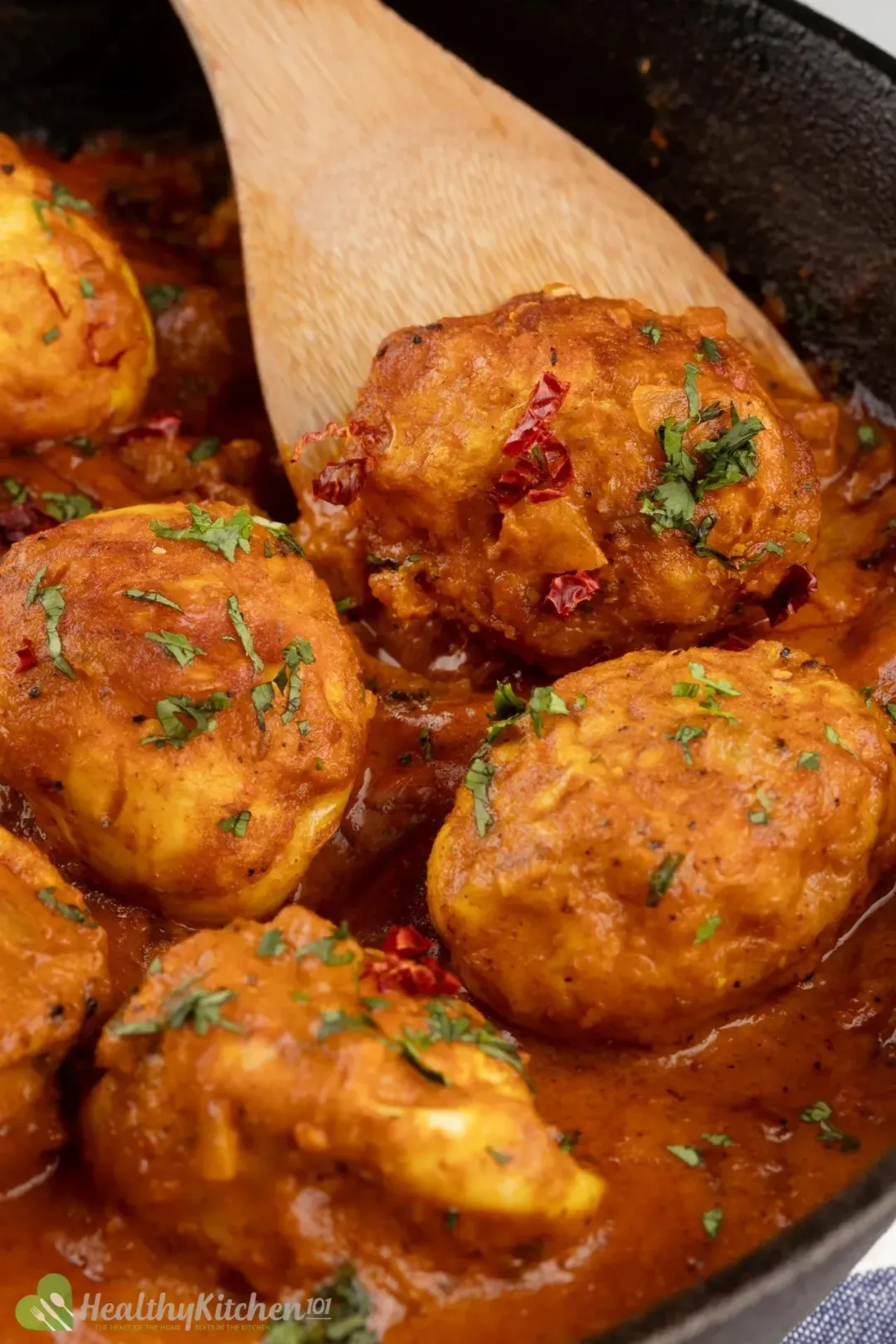 3. Not Your Typical Egg Recipes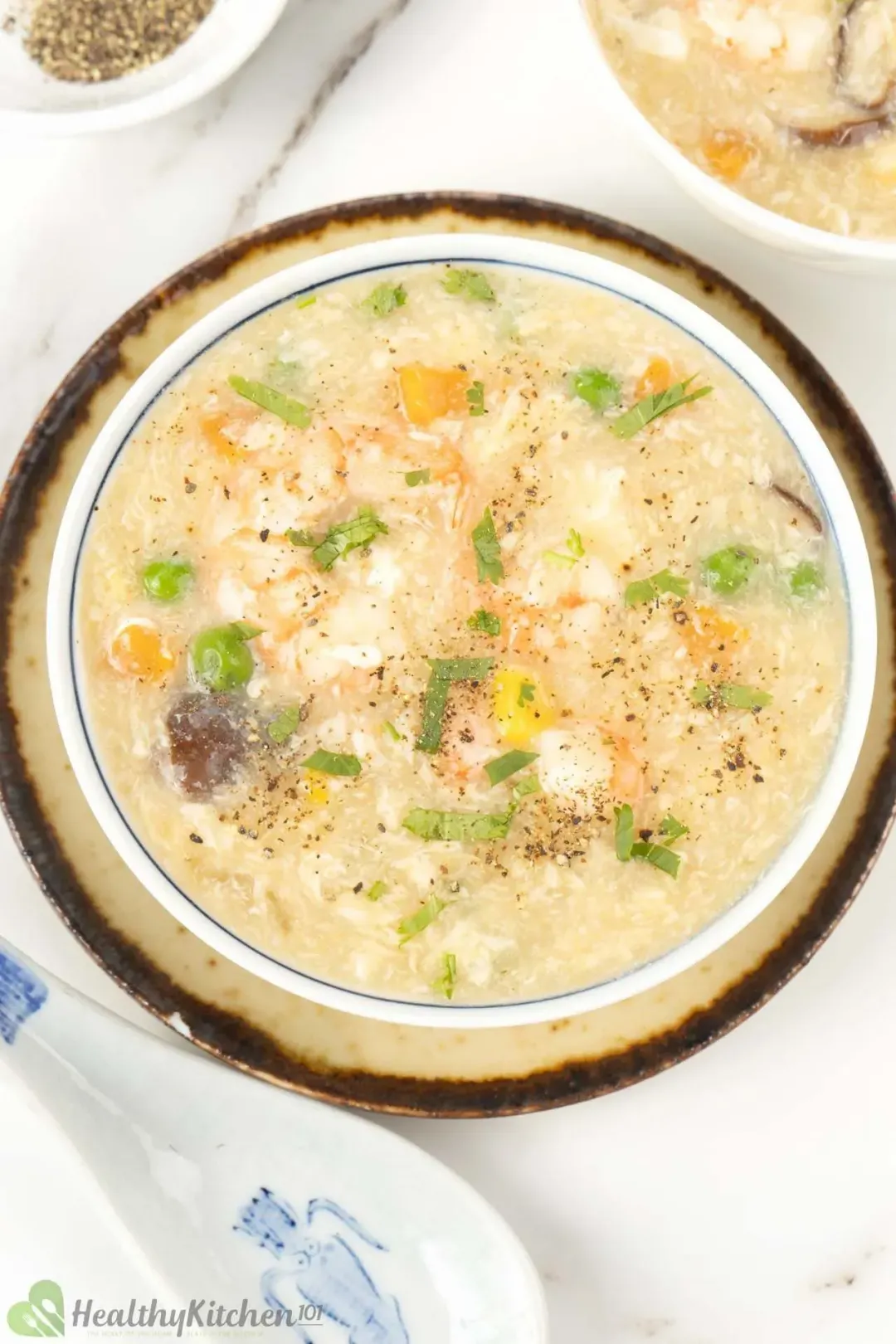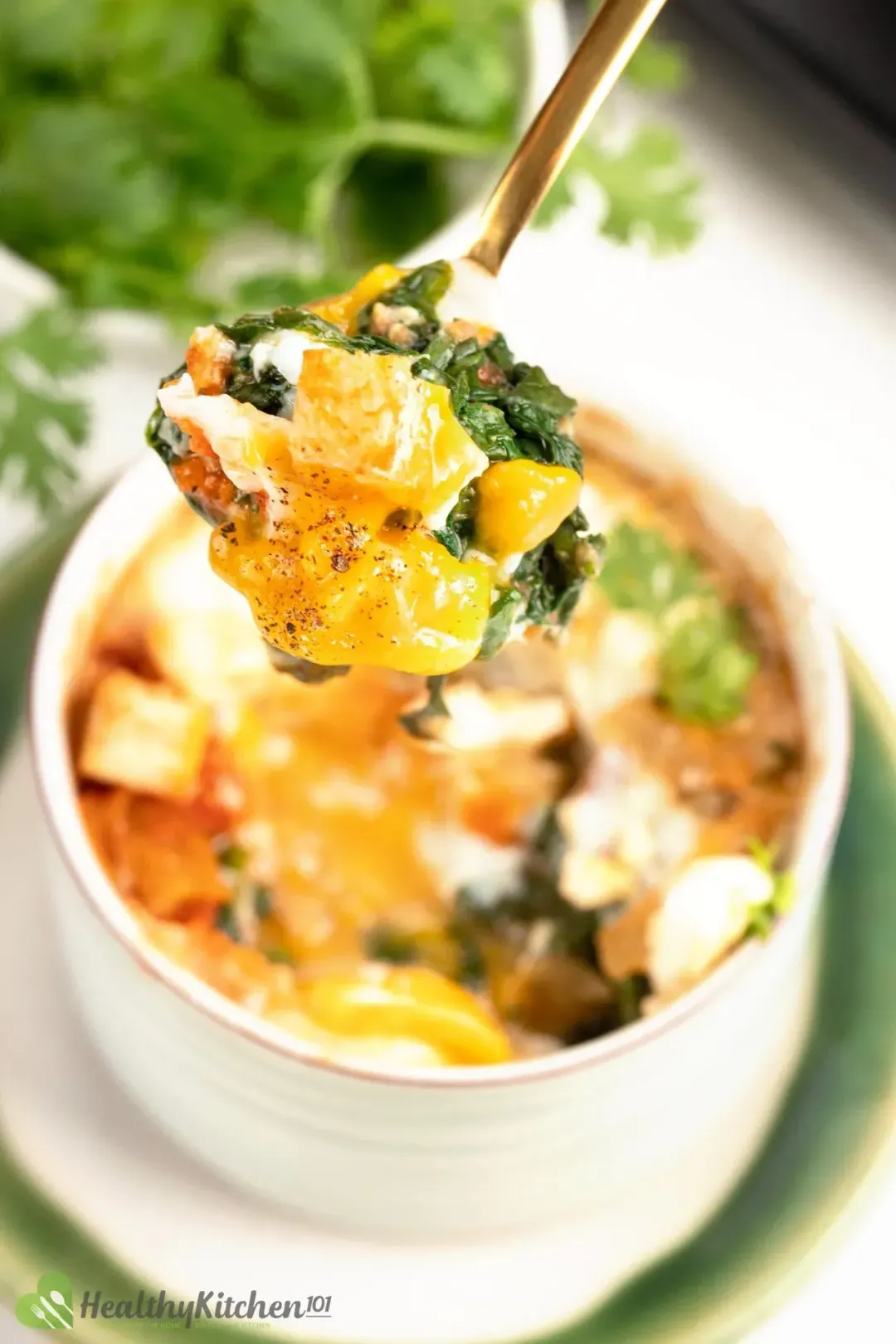 4. Little Ones Love These Kids Egg Recipes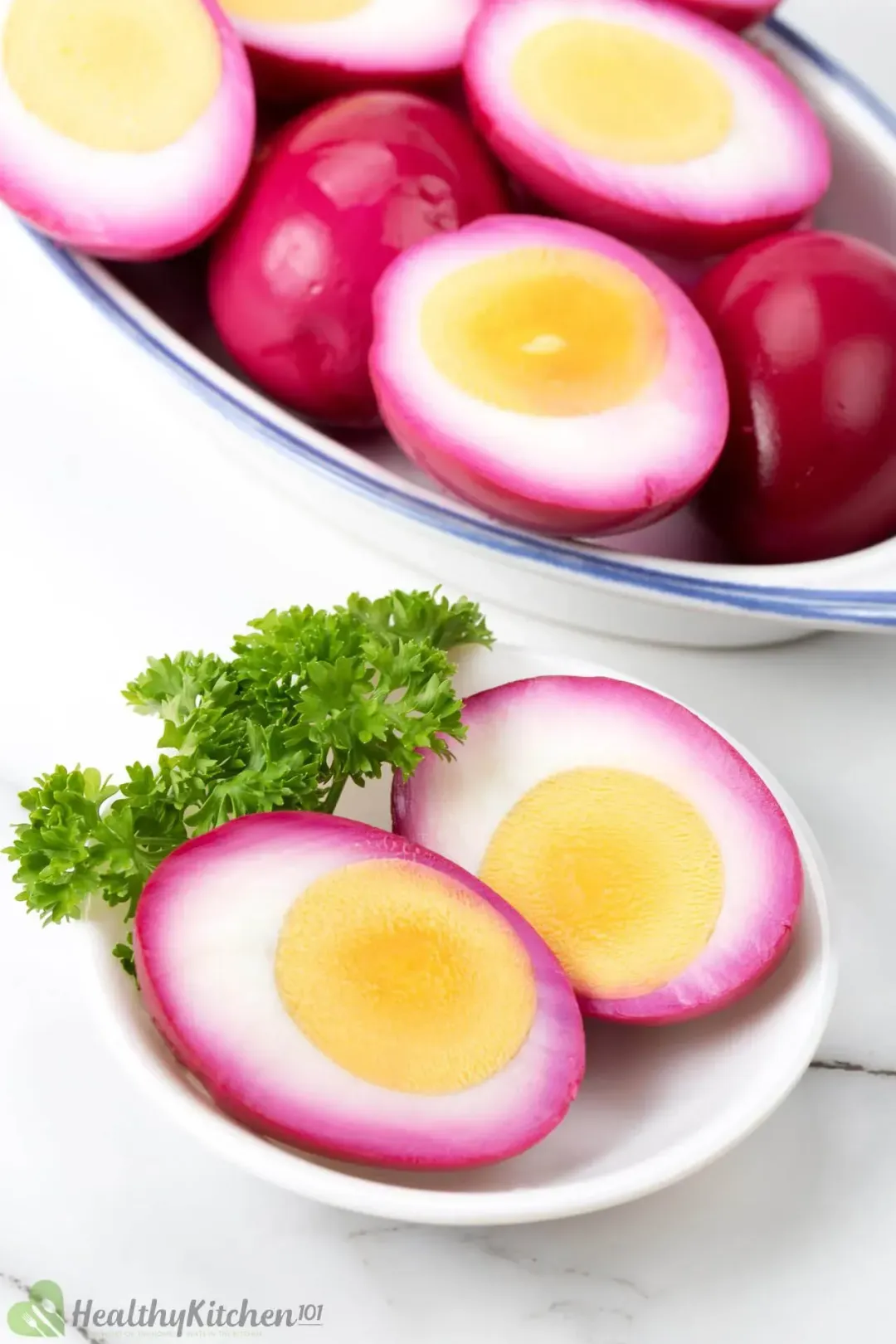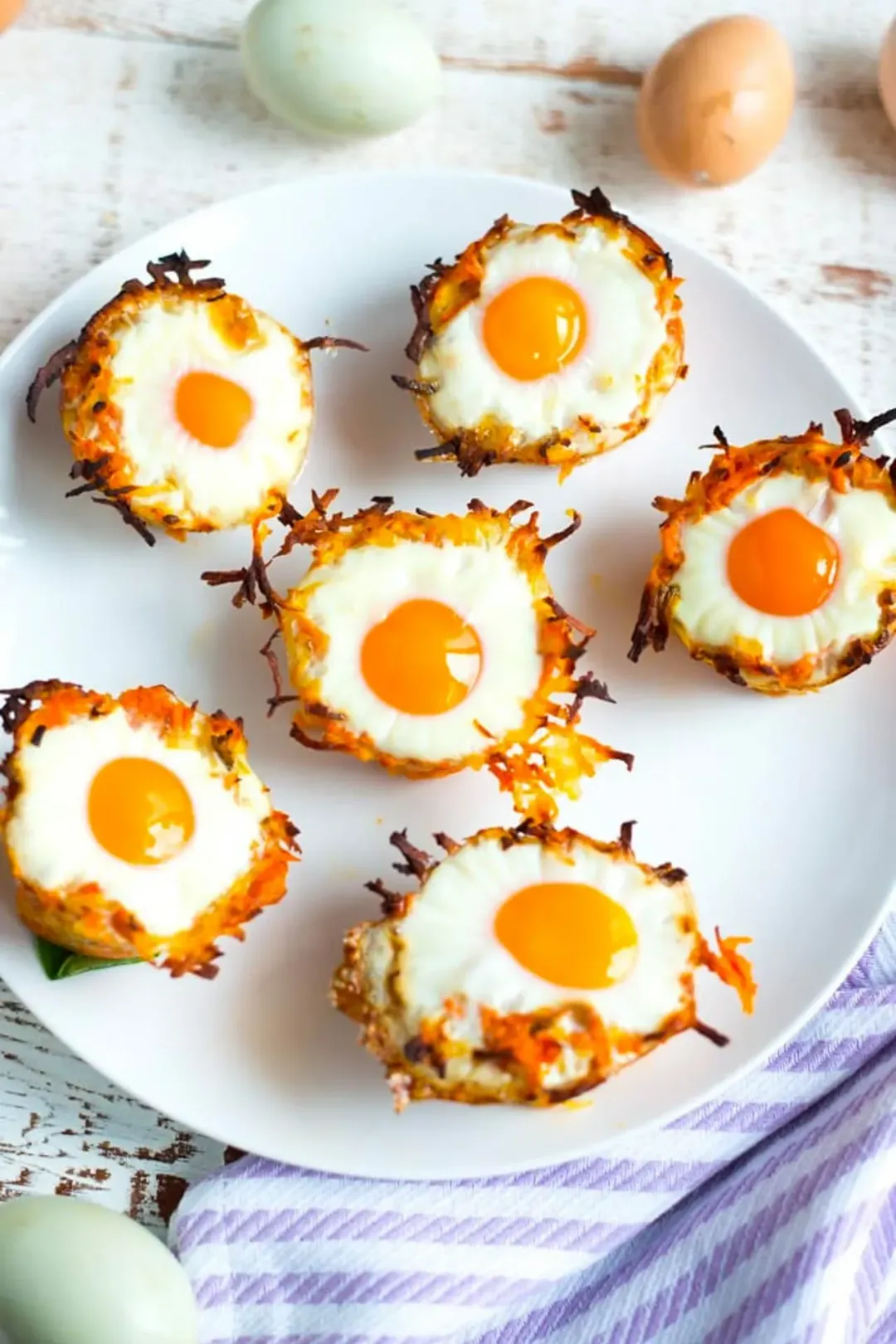 5. Egg Bake Recipes for Easy Meals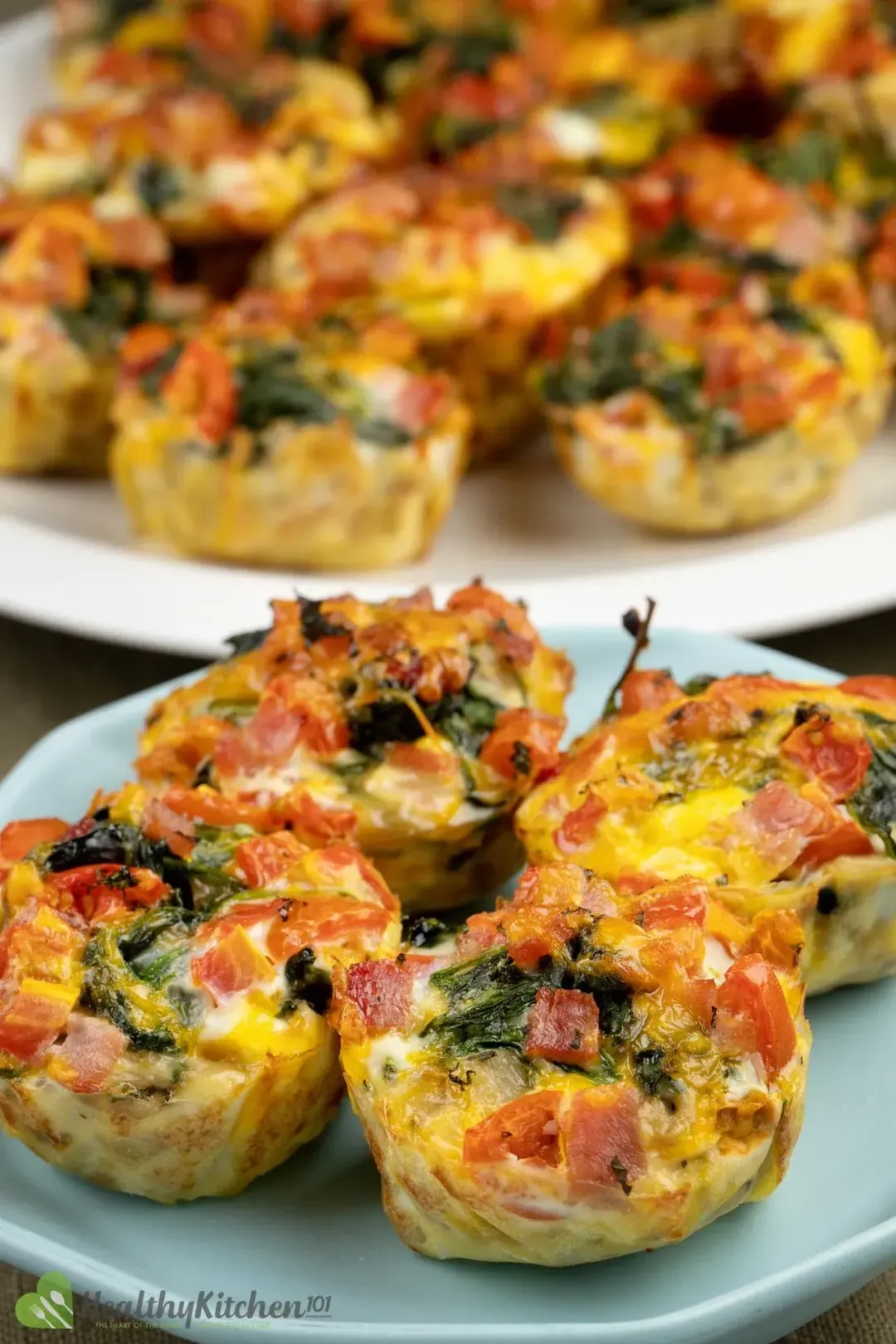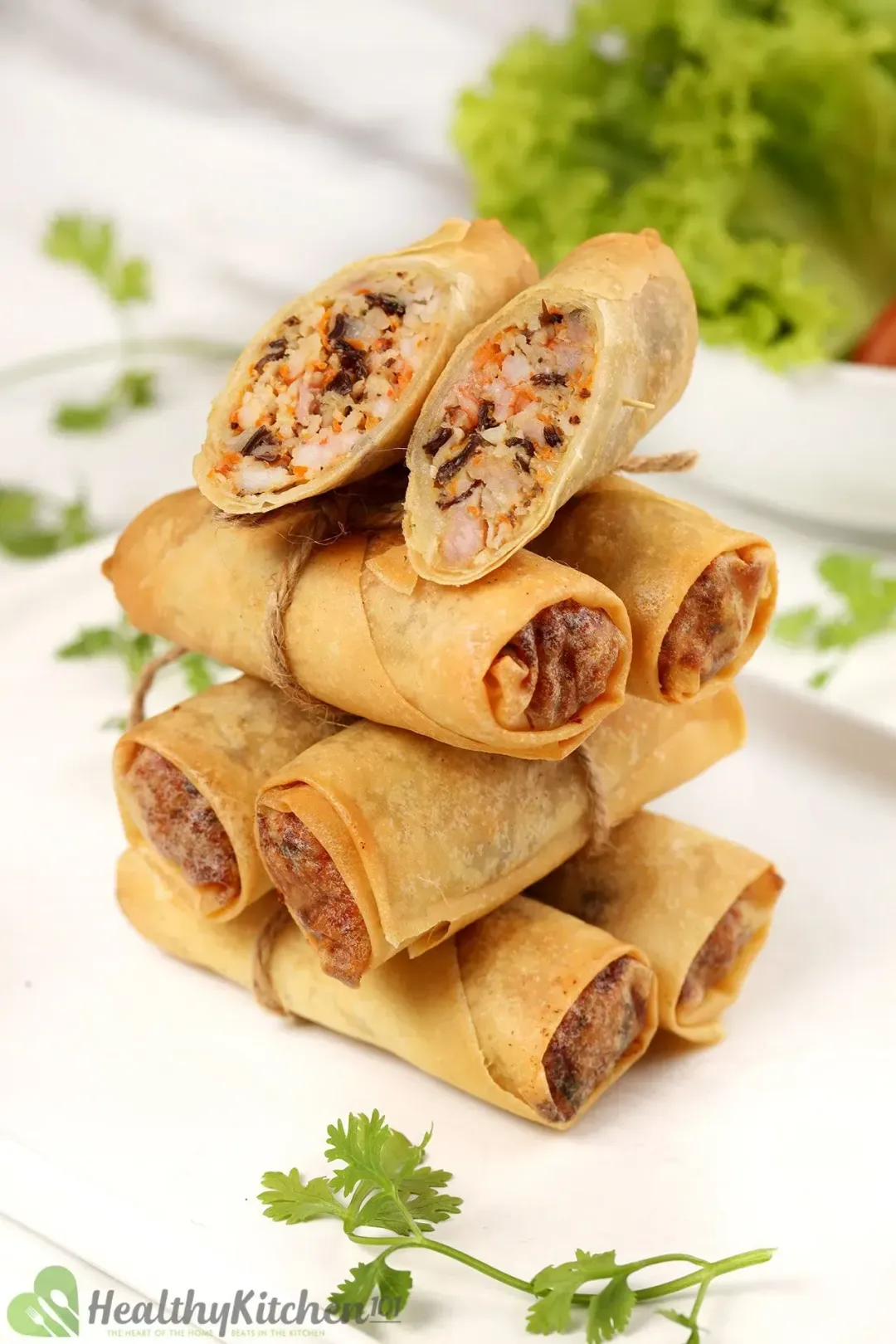 6. Perfectly Poached Egg Recipes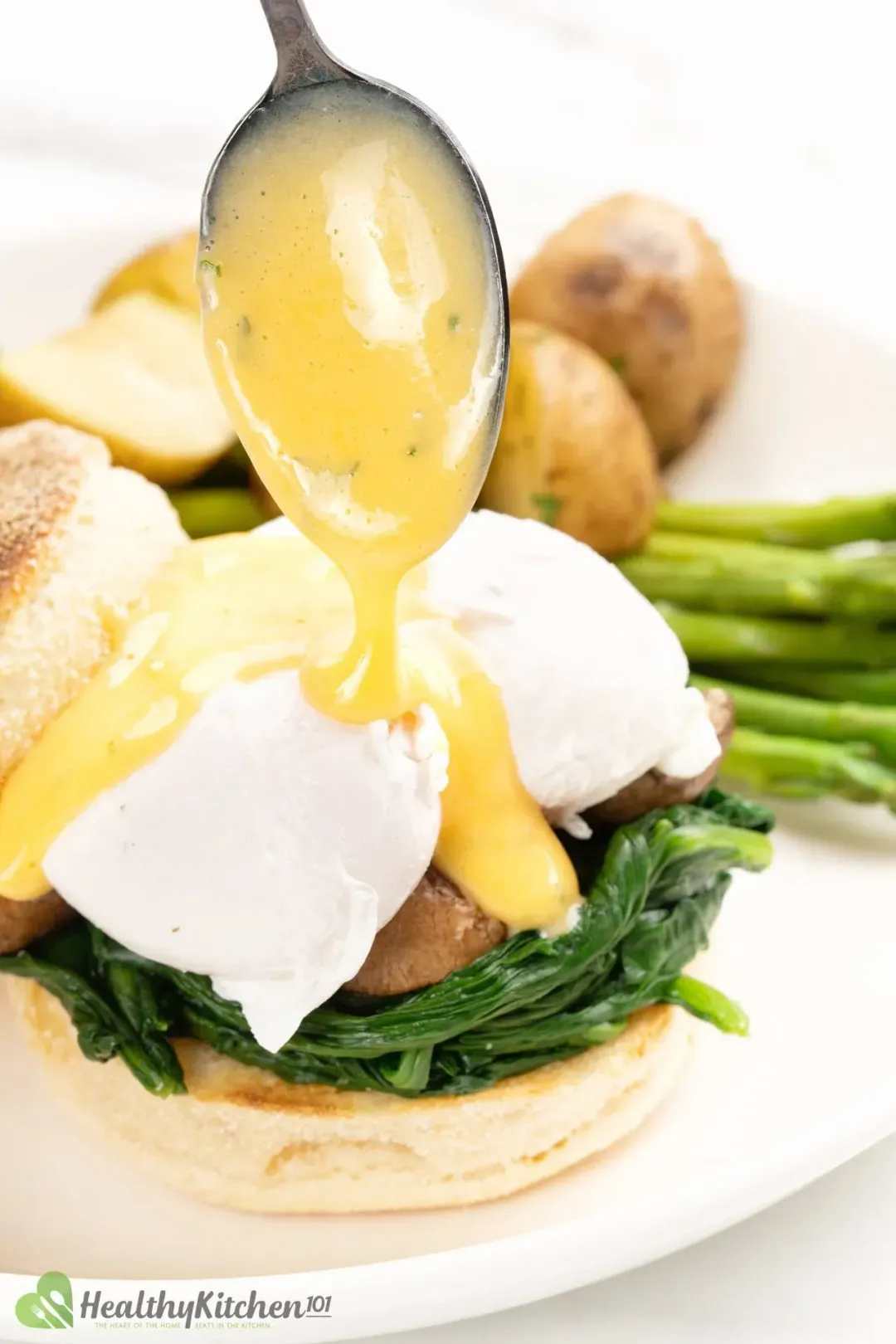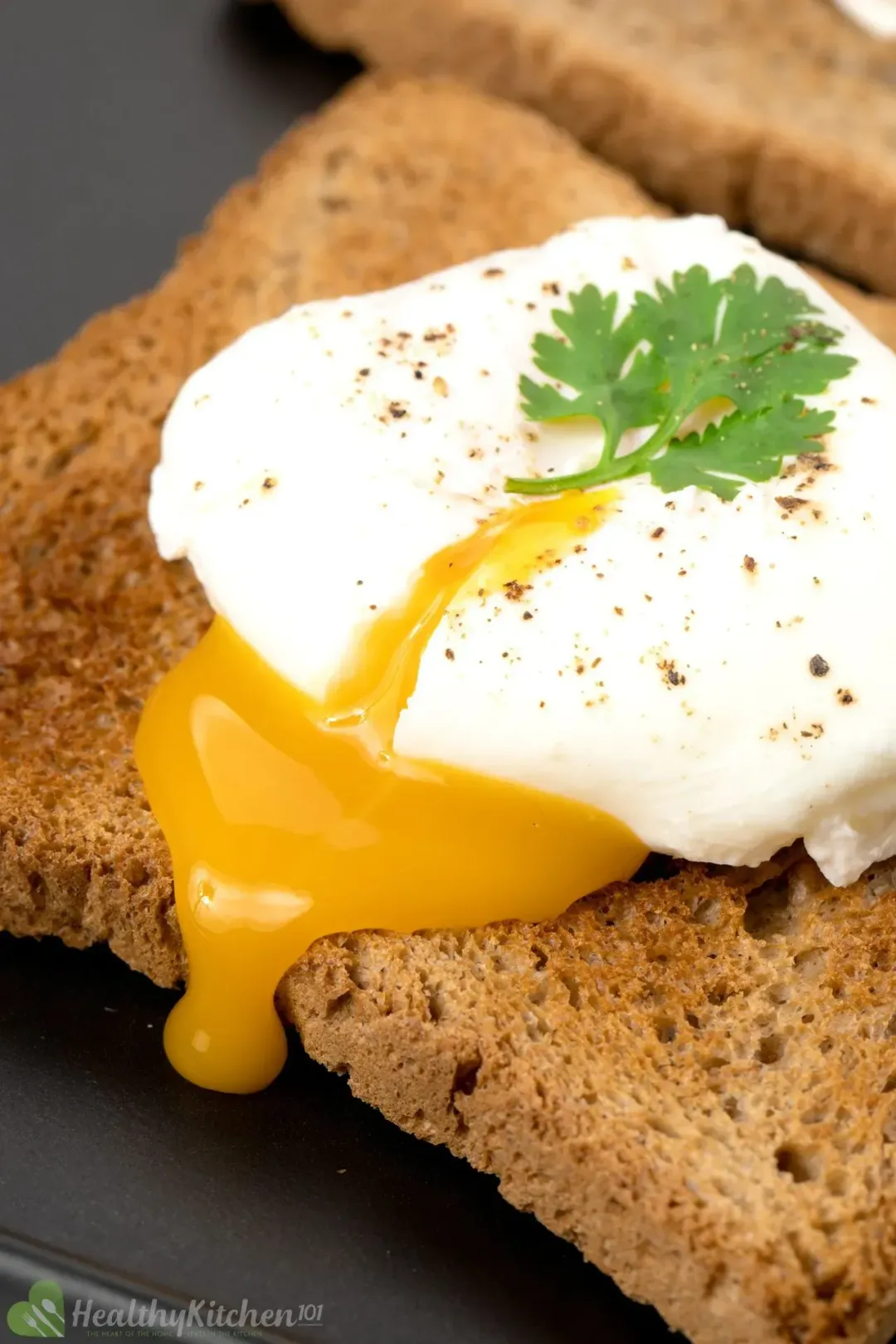 7. Egg Recipes With Vegetables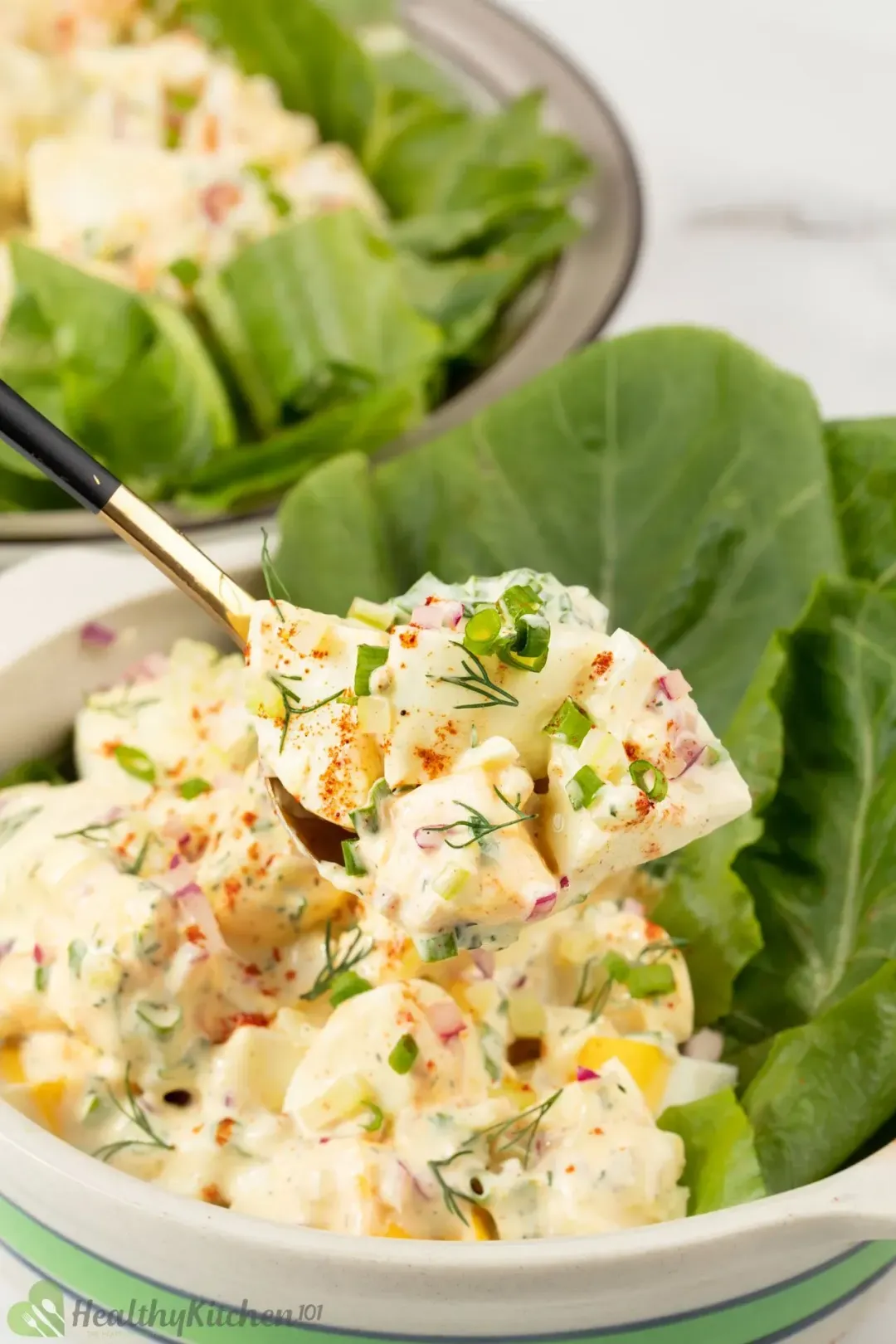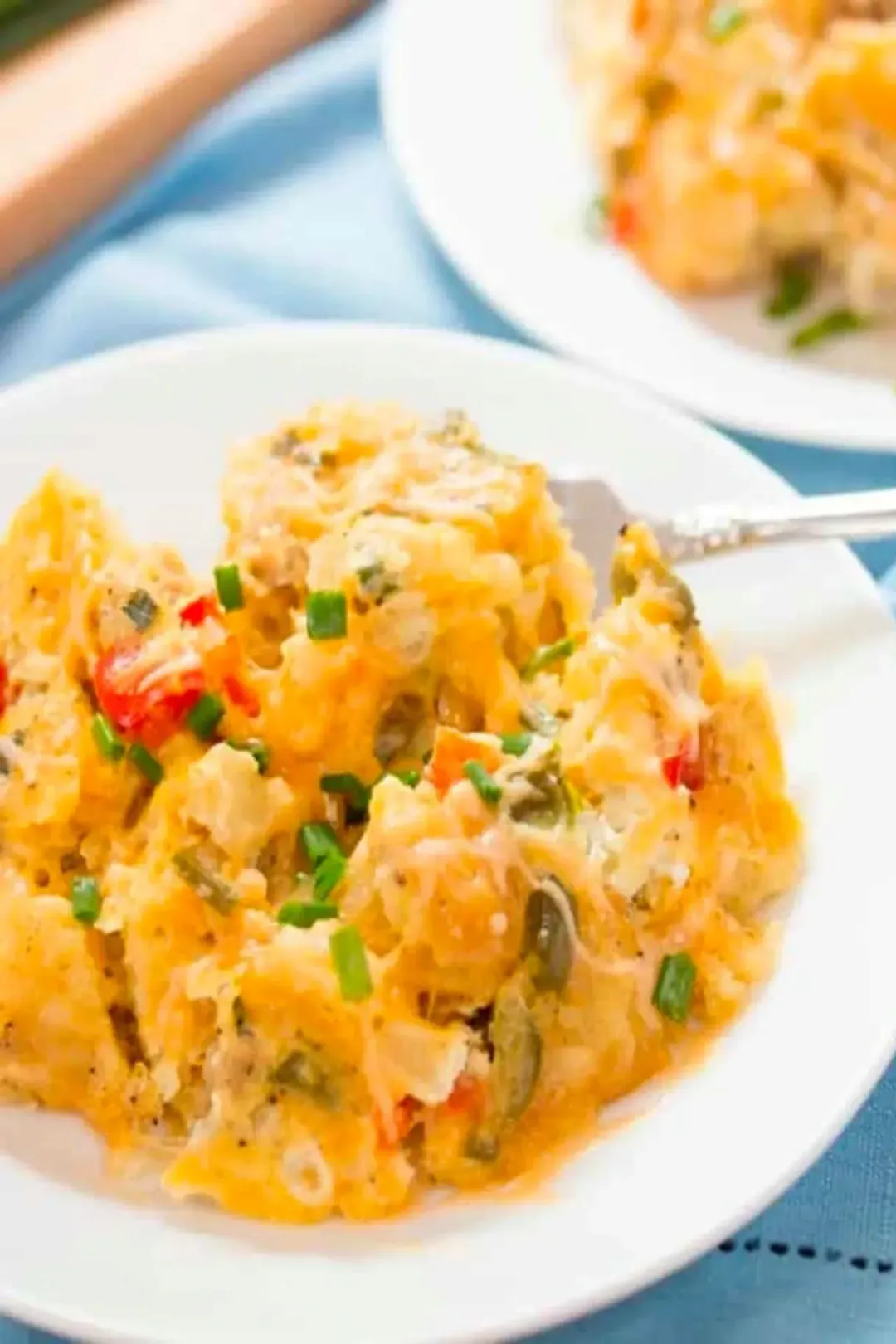 8. Egg Dessert Recipes That Are Easier Than Pie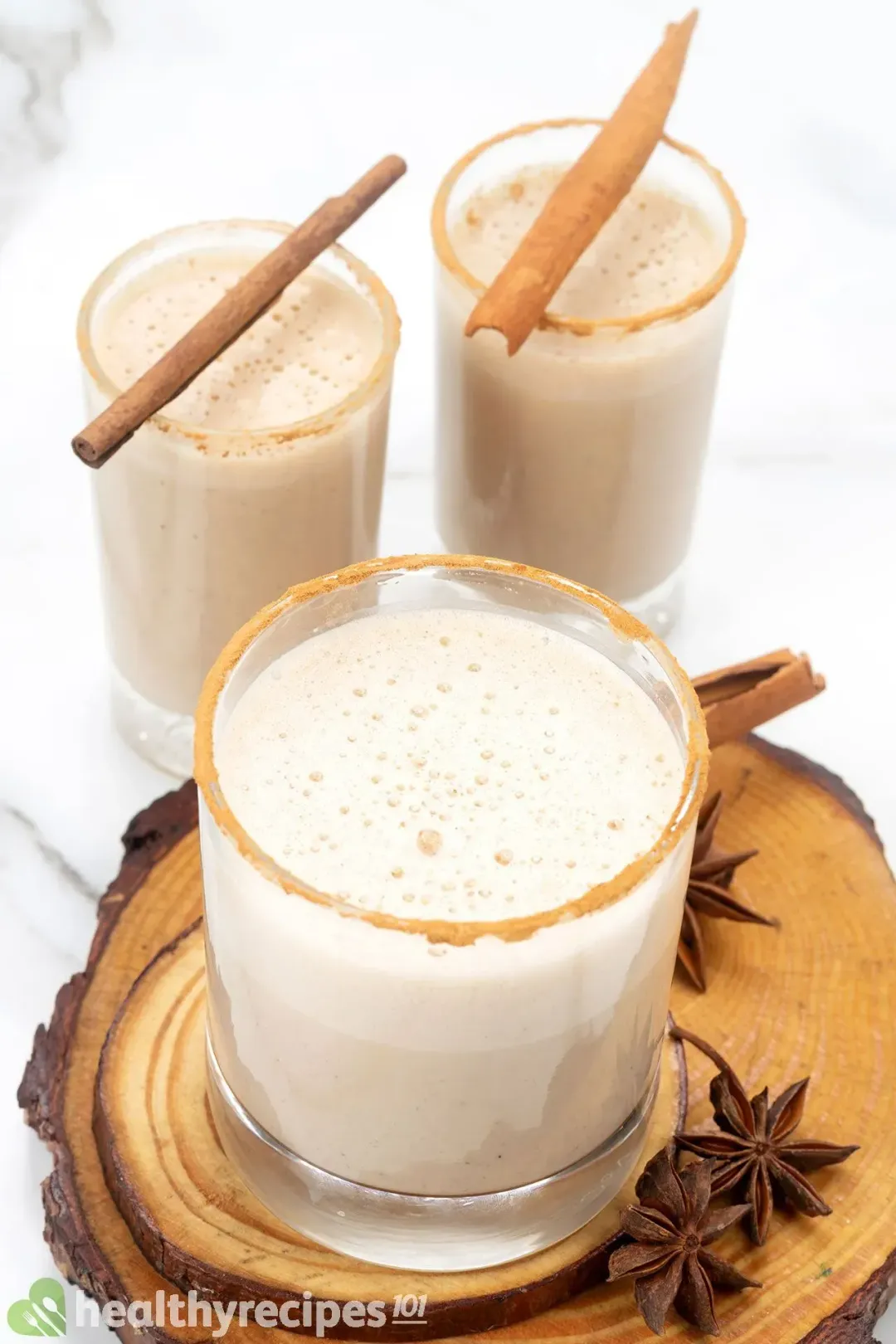 How Long Do Fresh Eggs Last?
Fresh, raw eggs can last three to five weeks in the refrigerator. Even if the 'Sell by' date passes, the eggs will still be safe to consume if they've been refrigerated because the low temperature keeps them fresh.
Once they've been cooled, eggs shouldn't be left at room temperature for more than two hours. Cold eggs can sweat and quickly become infected with bacteria, so it's best to keep them in the refrigerator at all times.
You may be wondering if you can freeze raw eggs. The answer is yes, but not in whole-egg form. The innards of raw eggs can stay in the freezer for two to three months.
First, whisk them slightly until mixed and pour them into ice trays. Place the ice trays into the freezer until the eggs are frozen.
Transfer the frozen egg cubes into labeled Ziploc bags for safe, long-term storage and when you need to use them, just leave them at room temperature until thawed.
FAQ
1. Are Eggs Meat?
Eggs are not considered meat. They're an animal-based product, of course, since they come from a hen. And like meat, eggs are a complete protein source.
That's about where the commonalities between eggs and meat end. They're protein-rich and low-carb but otherwise don't operate very similar to meat.
2. Are Eggs Good for You?
It's evident from their impressive nutrition that eggs are good for you. That said, some people have concerns about the cholesterol you get from whole eggs.
The issue of blood cholesterol has long been a hot topic among health officials. Recently, however, 'research has shown that most of the cholesterol in our body is made by our liver — it doesn't come from cholesterol we eat,' says Professor of Medicine at Harvard Medical School, Anthony Komaroff.
In short, what matters more is what you eat with your eggs. Otherwise, having an egg a day shouldn't put you at risk of heart disease.
3. How to Crack an Egg
Here are a few cracking tips so that you don't end up with bits of shattered eggshell in your food.
Use the countertop: Perhaps the most widely used method by amateur and pro cooks alike, the countertop method is very convenient.
You don't need any equipment — just use a firm but gentle grip to hold the egg upright. Knock it against the countertop once hard enough to crack it but not so hard as to smash half the shell.
Once cracked, use your thumbs to gently pry the shell open and release the innards into a bowl.
Use a knife: This method is for cooks who are confident wielding a kitchen knife with great precision.
Hold the egg in the palm of your hand with the pointy end up. Using the unsharpened back of the blade, strike horizontally across the egg's belly in half.
Ensure that you apply enough pressure to crack it on the first go, as multiple strikes may end up shattering the eggshell into bits and pieces — not ideal.
Use the rim of a bowl: This may not be the most ideal method for a seamless crack, but it is pretty convenient.
Hold the egg in the palm of your hand and aim to hit the center of the egg against the rim of a bowl. Use a good amount of pressure while holding the bowl steady with your other hand.
Once cracked, use your thumbs to pry the eggshell open and pour the egg into a bowl.
4. What Happens If You Eat Eggs Every Day?
According to WebMD, eating an egg a day is heart-healthy.
A study focusing on the vascular health of over 177,000 people was conducted to evaluate the effects of eating eggs. Most of them ate one egg or less per day, and there was no correlation between egg consumption and blood cholesterol.
The good news is this study was applied to both healthy individuals and those with cardiovascular diseases. Therefore, the results suggest that eating seven eggs a week is safe for all kinds of egg-lovers.
Head Chef, Culinary Consultant
Tuyet Pham is an award-winning Saigonese chef who believes that joy is the secret ingredient to delicious food. At Healthy Recipes 101, Tuyet personally tests and simplifies every recipe, ensuring maximum flavor with minimal effort. With a background at prestigious French restaurants P'TI Saigon and Le Corto, Tuyet knows how to make every dish exceptional.
Writer, Author
Luna Regina is an accomplished writer and author who dedicates her career to empowering home cooks and making cooking effortless for everyone. She is the founder of HealthyKitchen101.com and HealthyRecipes101.com, where she works with her team to develop easy, nutritious recipes and help aspiring cooks choose the right kitchen appliances.
Comments/ Reviews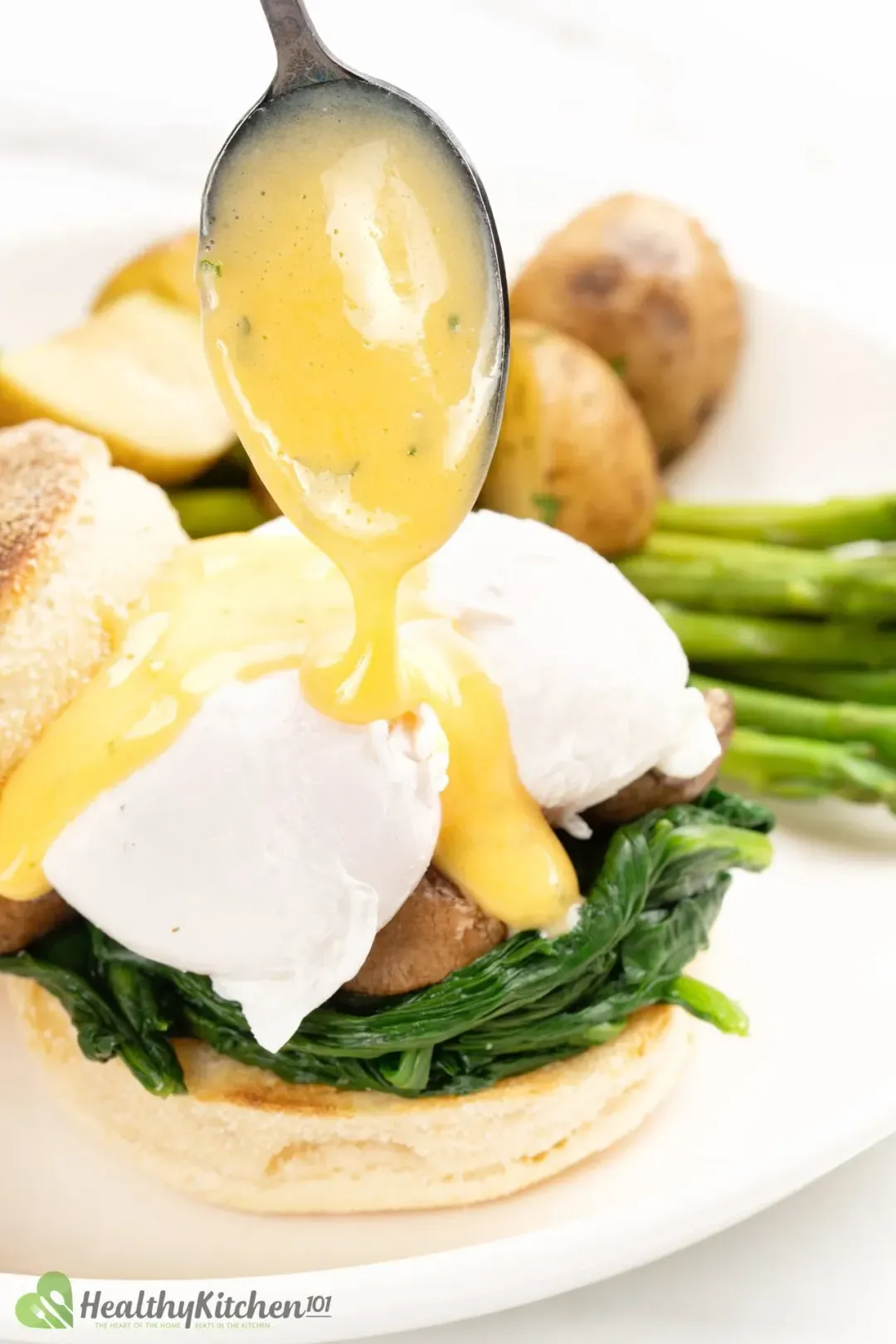 I cooked the sunny side up egg and it was delicious! The flavors were perfectly balanced and the texture was buttery smooth.