We should probably warn you right now: you may have a hard time getting over these egg muffins. They are both incredibly delicious and really easy to make. Plus, they make an excellent treat for National Muffin Day (February 20).
As an added bonus this recipe is a perfect choice And as an added bonus, this egg muffins recipe is low carb and packed with tasty vegetables. A convenient,  healthy, and brilliant option to start the day!
What Are Egg Muffins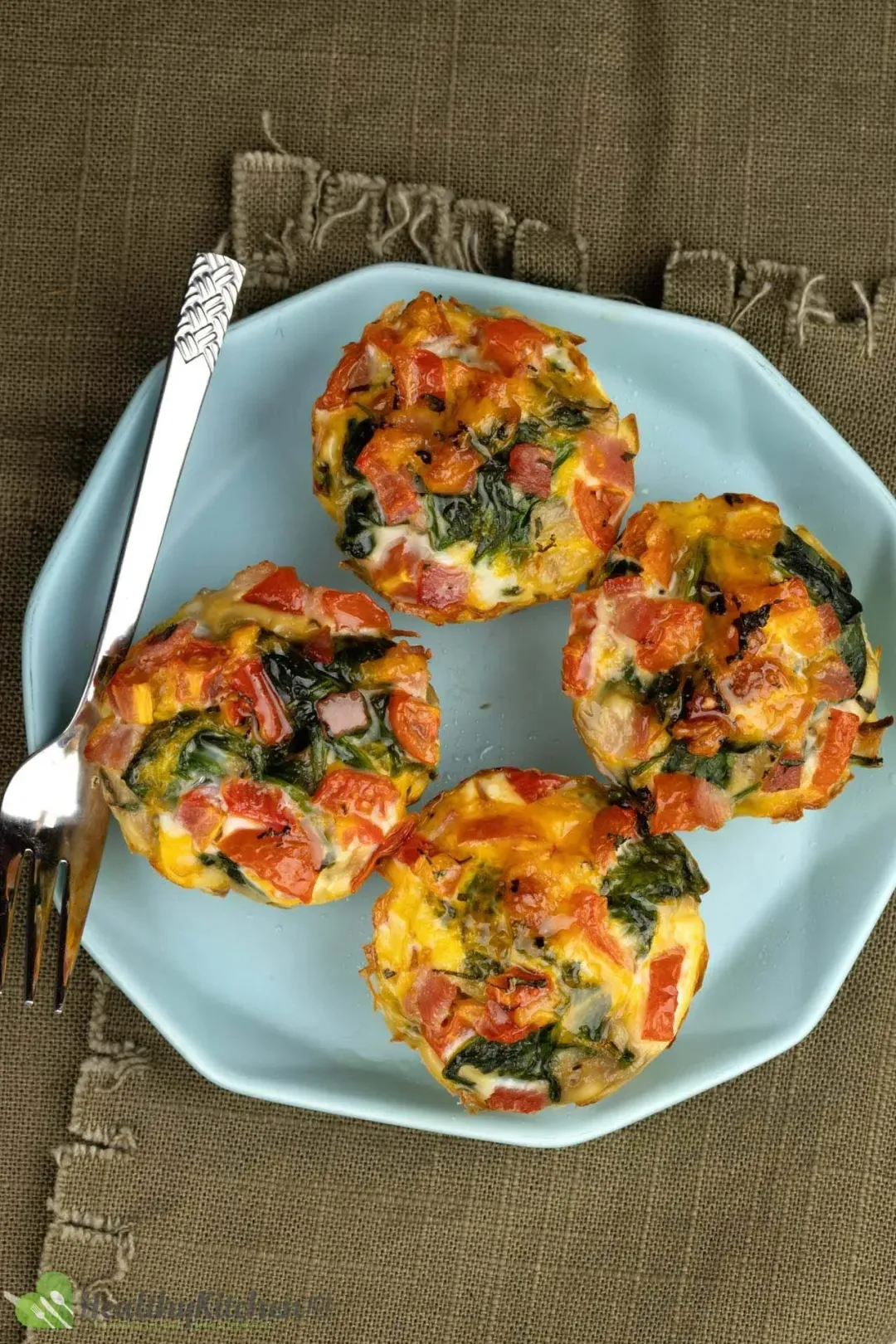 Egg muffins, or mini frittatas, are fun-sized portions of baked eggs. The eggs are beaten, seasoned, mixed with vegetables, and finally cooked.
They are wonderfully versatile. You can add or mix together a whole host of ingredients, such as: spinach, potatoes, pepper, broccoli, cheese, and yogurt, to suit your taste. The only limit with these is your imagination!
Are Egg Muffins Healthy
Definitely yes! Egg muffins make a healthy and nourishing breakfast. They pack vital nutrition in a small space and a short amount of time. Great as a low-calorie breakfast, or a healthy snack— they're an easy way to fill up on much-needed protein and vegetables.
Eggs are best-known as a low-calorie, protein source. In this recipe, we've lowered the egg yolk to lower cholesterol and total saturated fat. This helps to reduce total dietary cholesterol intake that may pose a future risk of cardiovascular disease, especially for people with diabetes or heart diseases. So you still get those beneficial nutrients without compromising your cholesterol levels.
For a flavorful, delectable center, we've added chopped spinach, bacon, potatoes, tomatoes, and cheese. Spinach is a highly nutritious vegetable. It contains the water-soluble vitamin C, which helps absorb iron and prevent anemia.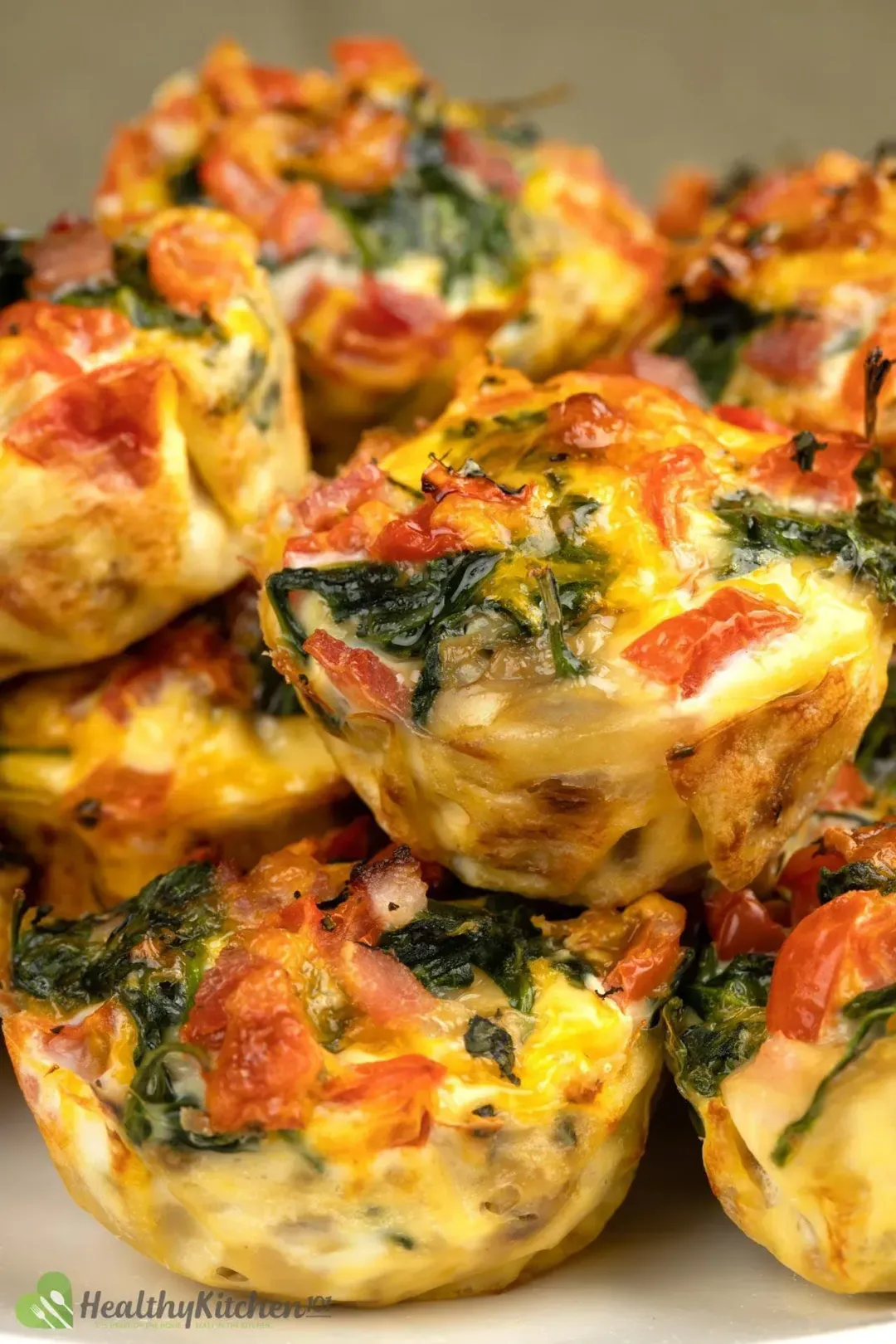 Spinach and cheese go exceedingly well together. The mild taste of cheddar combats the mineral-rich flavor of spinach. Moreover, cheese not only supports bone strength but also tooth health! The calcium helps to restore the enamel on your teeth, which may decrease from consuming other enamel-attacking foods.
Potatoes provide a good dose of potassium. Though usually overlooked, it aids in normal cell function. A regular diet rich in potassium helps to regulate blood pressure, lowering risk factors for stroke.
Similarly, the tomatoes add an appreciated succulence to the dish. They're also a source of lycopene carotenoid and antioxidants which help to protect the DNA in our cells. But on top of that, tomatoes have further health benefits linked to reducing blood clotting and, ultimately, strokes. So they're a superfood of their own kind, adding distinct nutritional value to any dish.
Check out this delicious dinner for another healthy egg dish. For more easy and nutritious eggs, take a look at our healthy eggs roundup.
Variations and Substitutions
A couple of ideas you may enjoy switching out with are kale and carrots. Kale, much like spinach, equally provides various nutrients and is just as easy to cook. You can readily substitute spinach for kale or any alternative leafy greens of your choice.
Substituting potatoes for carrots will add an appealing pop of color to the mix. They also bring a pleasant crunch to the muffins, while still providing a lot of nutrients.
You may keep the dish vegetarian by replacing the bacon with mushrooms. As well as providing a meaty texture, mushrooms add a delicious umami flavor to the eggs. Or, you can opt for a velvety breakfast dish instead and still incorporate spinach, mushrooms, and onion!
Preparation Tips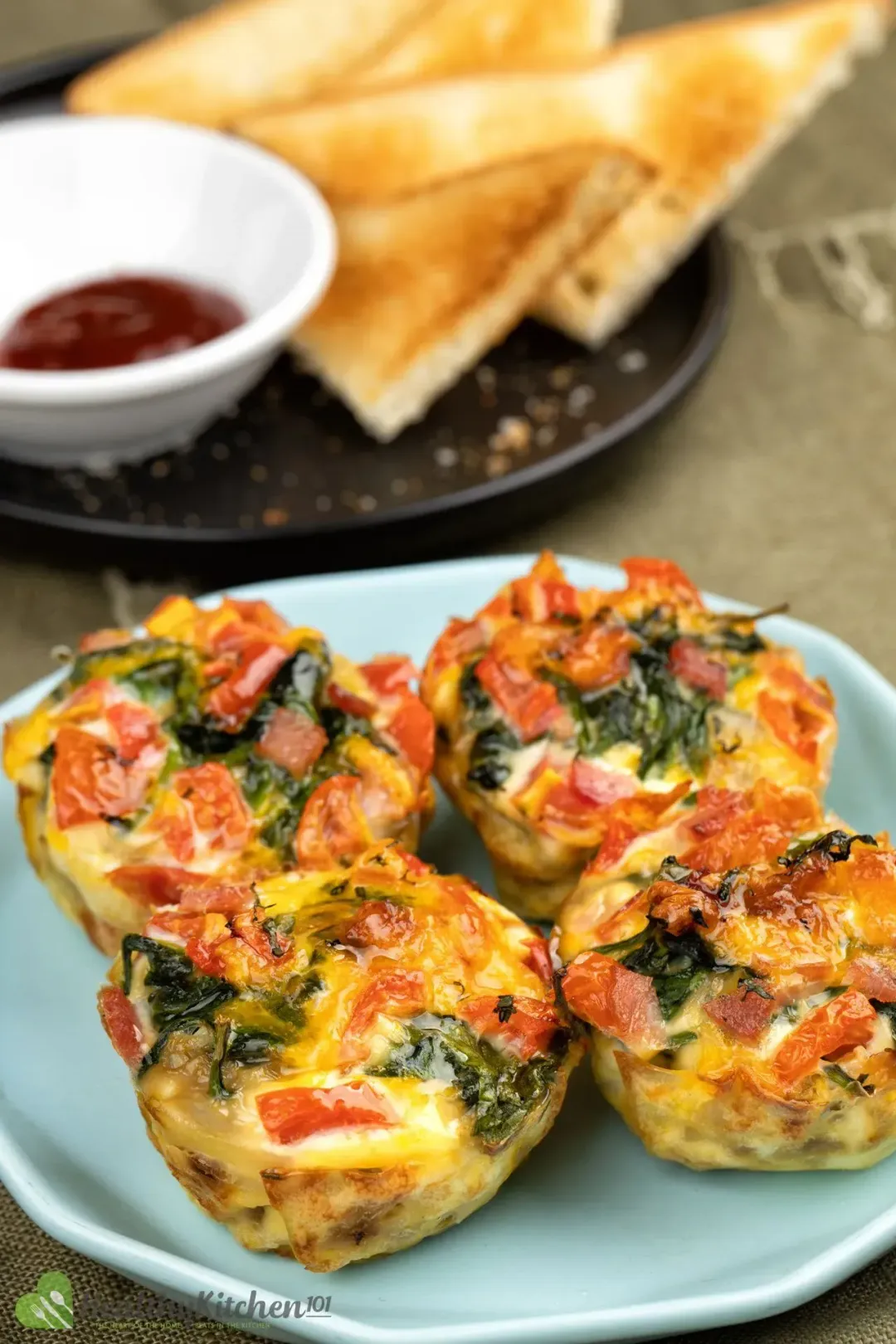 Because egg muffins use only a few ingredients, there are various ways to switch up this recipe without risking a flop.
You can use either fresh or frozen spinach. It's best to squeeze the water out before combining frozen spinach with other ingredients. This way, you avoid making the center of the muffin soggy or mushy.
You can also make these egg muffins on the stovetop. You'd need a metal stand that fits inside a pan, together with the mold. Heat the pan, then cover and cook at medium for 15-20 minutes.
Remember to use parchment paper or cupcake liners as a foolproof method to ensure your egg muffins don't stick. We found that using parchment paper added a bonus thin layer of crust to the egg muffins.
Egg muffins are also a great way to make use of left-over vegetables. They're often pre-cooked, meaning less time is needed to prepare them. It's an amazing, efficient (and delicious) way to reduce food waste.
To see other egg preparation tips, check out this article for boiling eggs perfectly and the best way to make scrambled eggs.
Freezing and Reheating Egg Muffins
An effective way to prepare these is to make a batch and store it in the refrigerator. We recommend keeping them for three days in the fridge and up to 1 month in the freezer. 
To reheat, pop them in the oven at 350°F for 10 minutes. Or, depending on their frozen state, you can microwave them for 30-90 seconds— perfect for a grab-and-go breakfast! 
What to Serve With Egg Muffins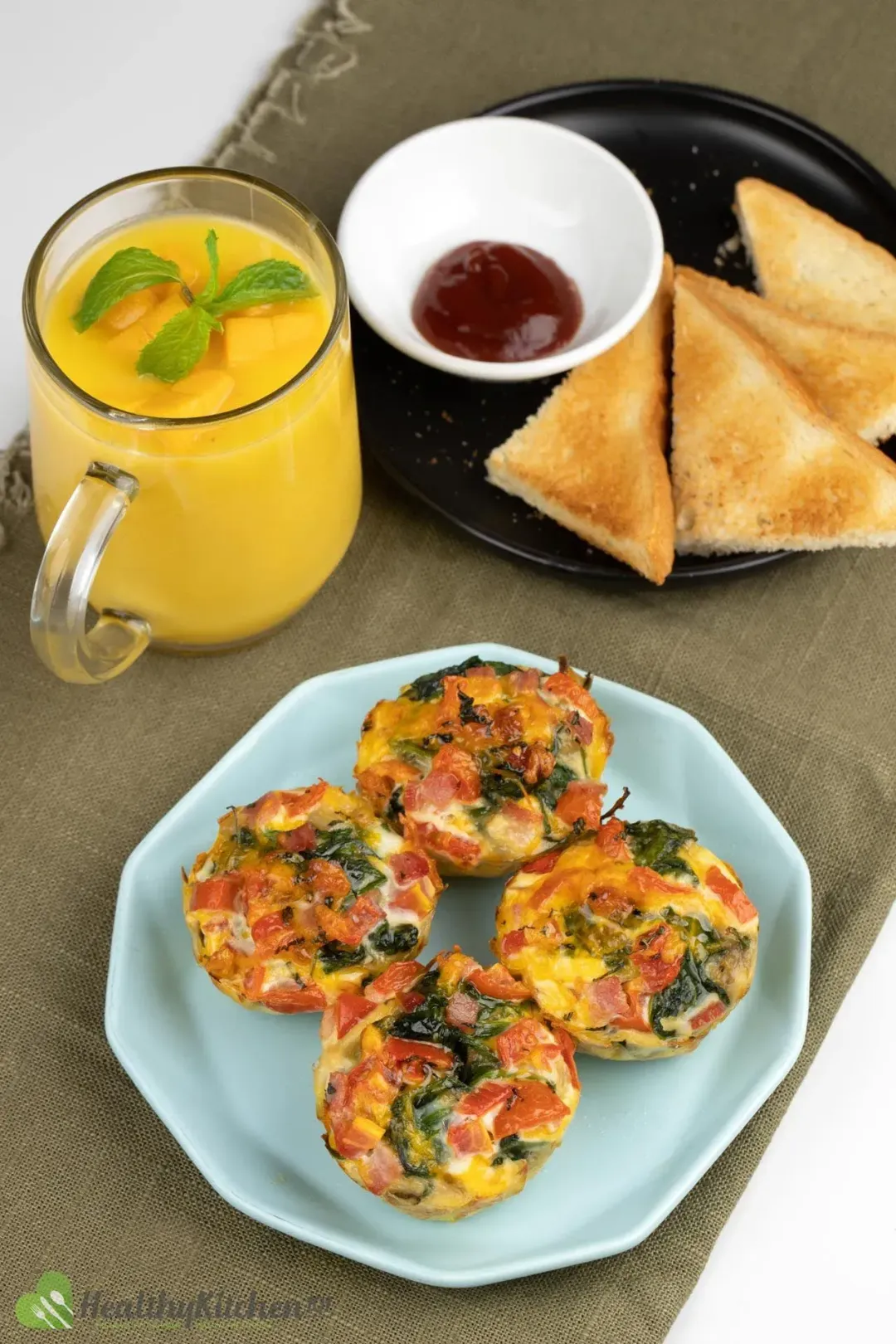 Egg muffins are perfect for a special meal. We suggest serving them along with a slice of toasted bread. Egg and toast is a classic combination, and the toast adds a crunchy appeal to the dish as well as a small amount of carbohydrates to complete a filling breakfast. Finally, add a quenching tropical smoothie to provide relief and savor the flavors of a healthy, energizing breakfast!
More Tasty Egg Recipes
Egg Muffins Recipe
Egg muffins are quick, fun, and easy to bake! You can make them for breakfast, pack them in your kids' lunch, or have them as a snack in between meals. Eat them slightly cooled and serve them with a slice of toast and a healthy tropical smoothie.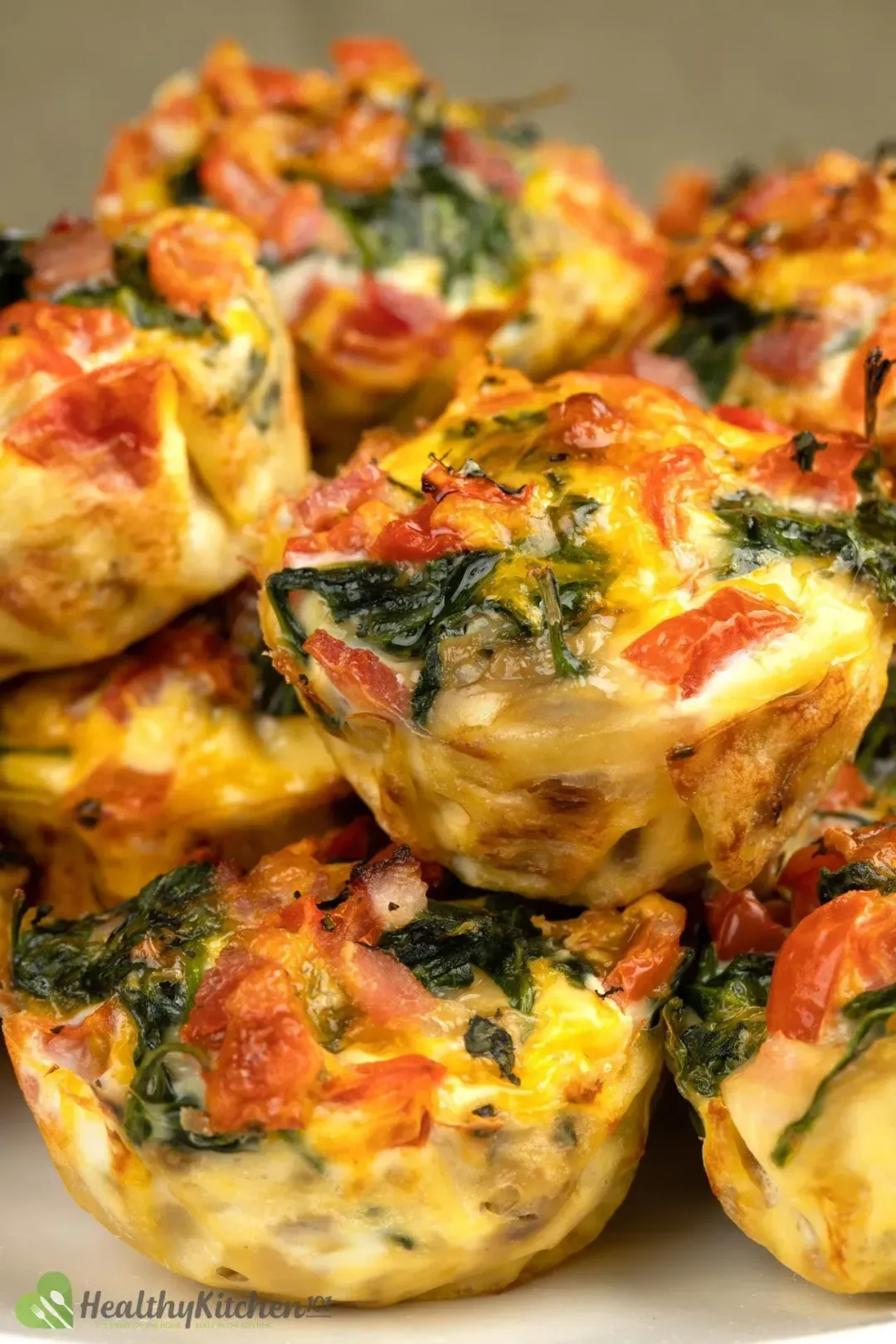 cook TIME

41 mins

prep TIME

6 mins

total TIME

50 mins

INACTIVE TIME

3 mins
COURSE

Breakfast

CUISINE

American

SERVINGS

servings

CALORIES

414 kcal
INGREDIENTS
8 oz

baby spinach

(coarsely chopped)

1.5 oz

cheddar cheese

(grated)

1 oz

raw cured bacon

(chopped)

2 leaves

fresh basil

(roughly chopped)

3.6 oz

white bread

(4 slices)
INSTRUCTIONS
1
Preheat oven to 375°F and line a 16 count muffin tin with parchment paper or silicone muffin liners.
2
Place a large, non-stick pan over medium to high heat and heat the olive oil for 30 seconds. Add chopped onions and sauté for 4 minutes until brown.
3
Meanwhile, grate potatoes using the large side of a grater. Use your hands to squeeze as much water as you can from the potatoes, then add the potatoes to the pan of onions. Cook them for 14 minutes until brown and transfer from the pan into a bowl. Leave to cool for 5 minutes.
4
In the same pan, add spinach and cook at high heat for 2 minutes until the leaves are tender. Remove from heat and leave to cool for 3 minutes.
5
In a jug, add the eggs, egg whites, cream, milk, and half the cheese, and mix until well combined.
6
Assemble the egg muffins by layering the cooked onions and potatoes, spinach, tomatoes, and bacon into the 16 lined muffin holes/tassie cups. Then, pour the egg mixture making sure each cup is ¾ full. Use a chopstick or knife to poke into each cup and evenly distribute the egg mixture. Sprinkle the remaining cheese on top and add basil.
7
Bake at 375°F for 20 minutes until the muffins are browned and puffed. Allow the egg muffins to cool for 5 minutes before popping out. Serve with toast and a tropical smoothie.
NUTRITION
Nutrition Facts
Egg Muffins Recipe
Amount Per Serving (1 serving)
Calories 414
Calories from FDA
% Daily Value*
* Percent Daily Values are based on a 2000 calorie diet.
Keywords: Egg Muffin, Egg Muffins Recipe, How to Make Egg Muffins Recipe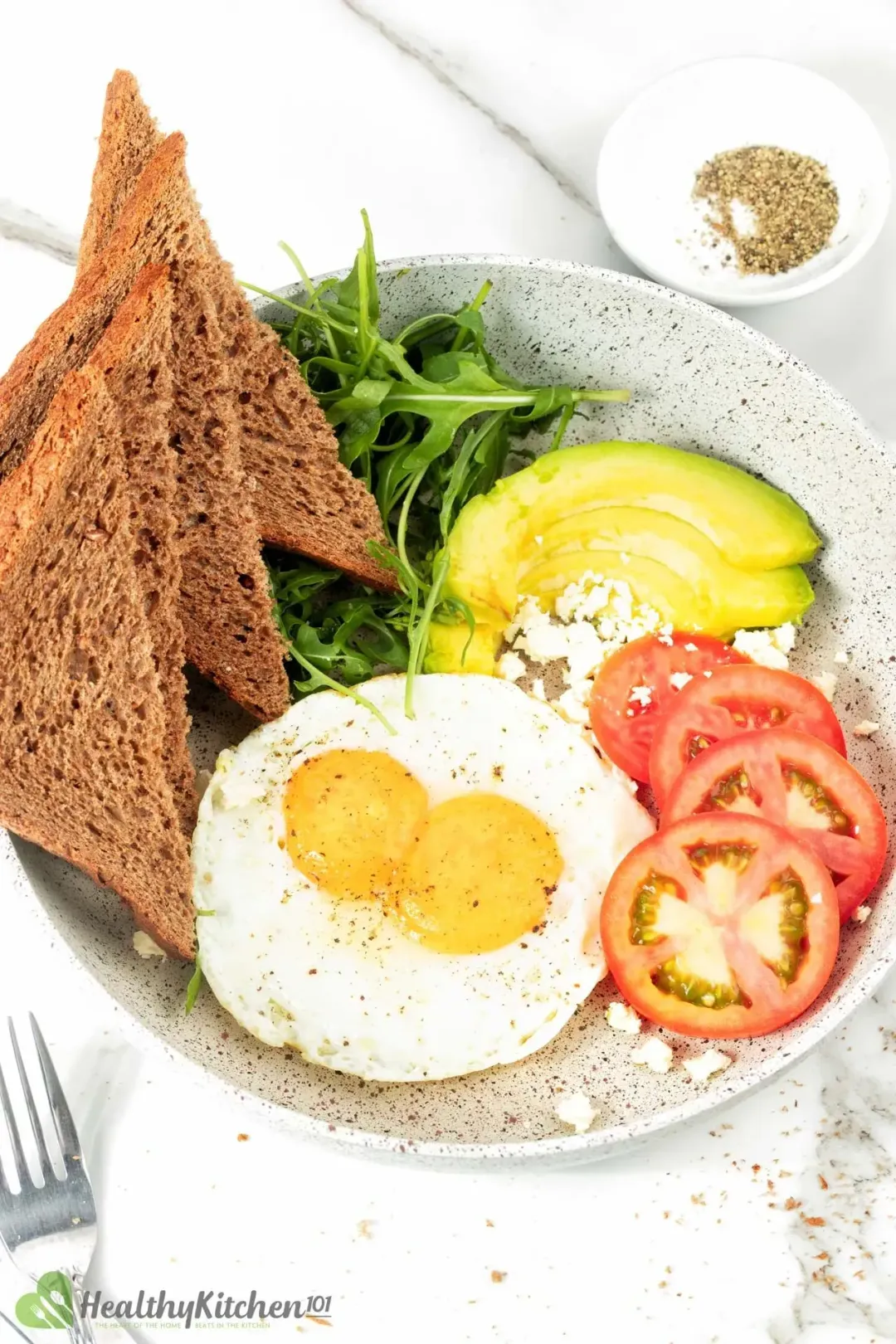 Previous Recipe
Sunny Side Up Eggs
Sunny Side Up Eggs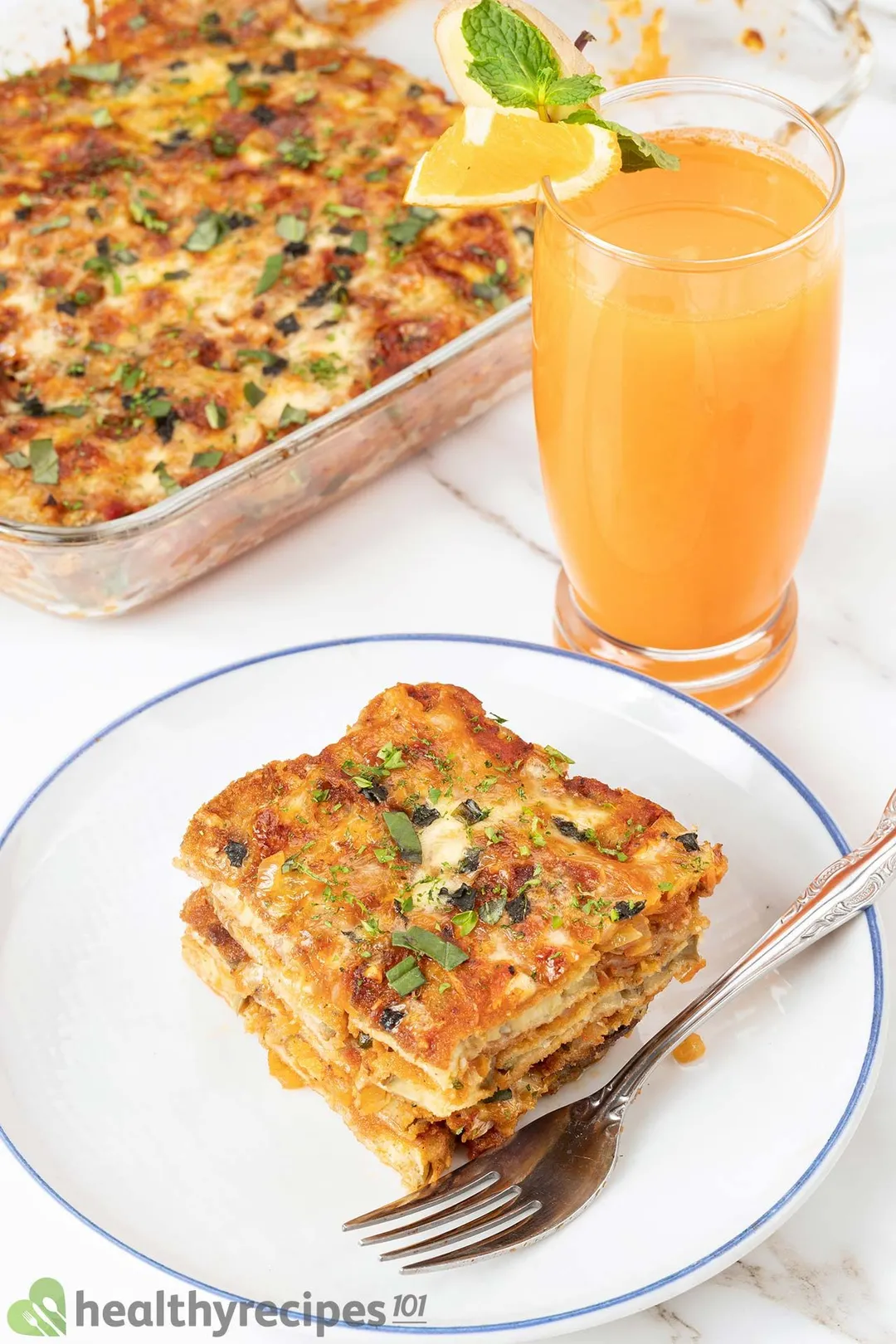 Next Recipe
Eggplant Parmesan
Eggplant Parmesan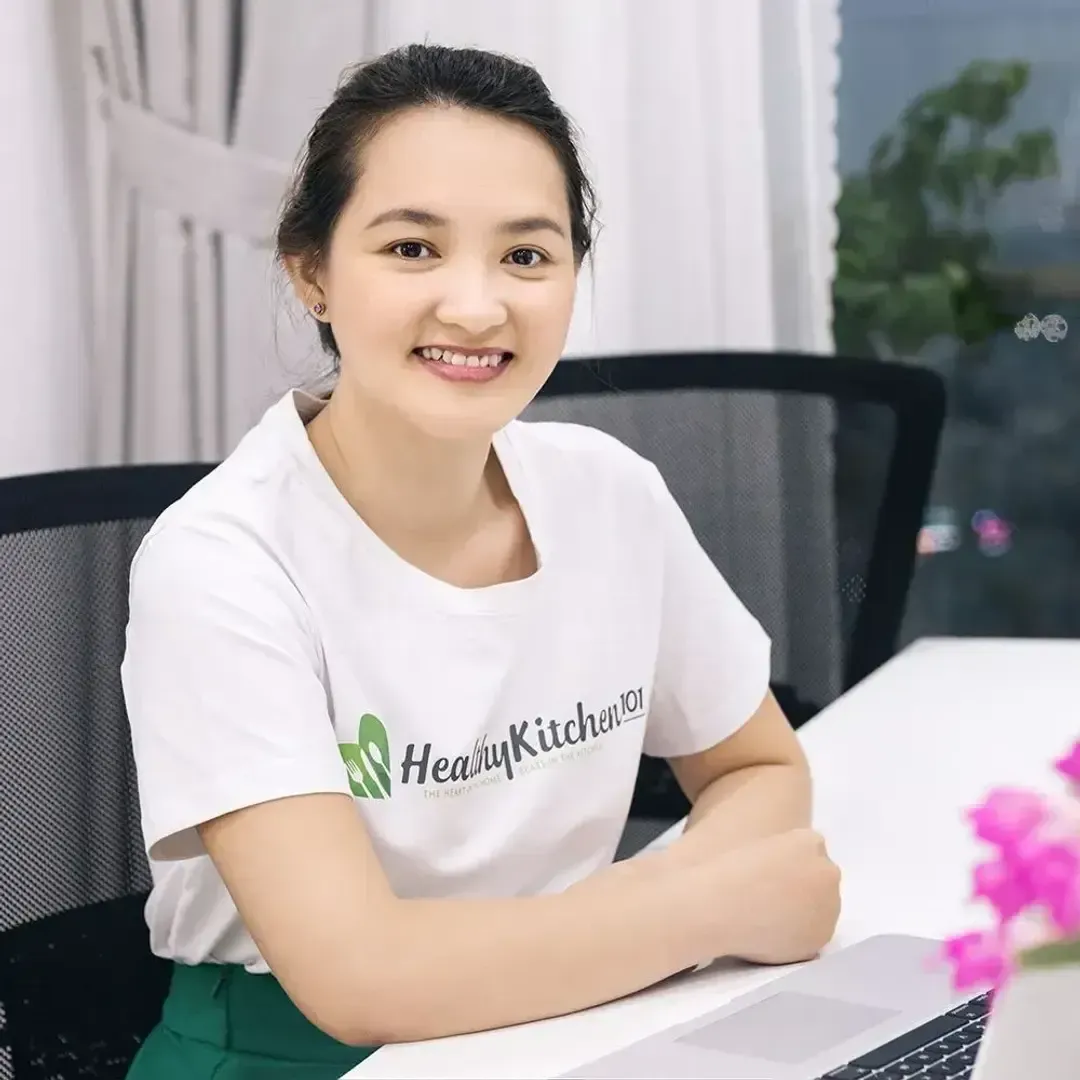 Writer, Author
Luna Regina is an accomplished writer and author who dedicates her career to empowering home cooks and making cooking effortless for everyone. She is the founder of HealthyKitchen101.com and HealthyRecipes101.com, where she works with her team to develop easy, nutritious recipes and help aspiring cooks choose the right kitchen appliances.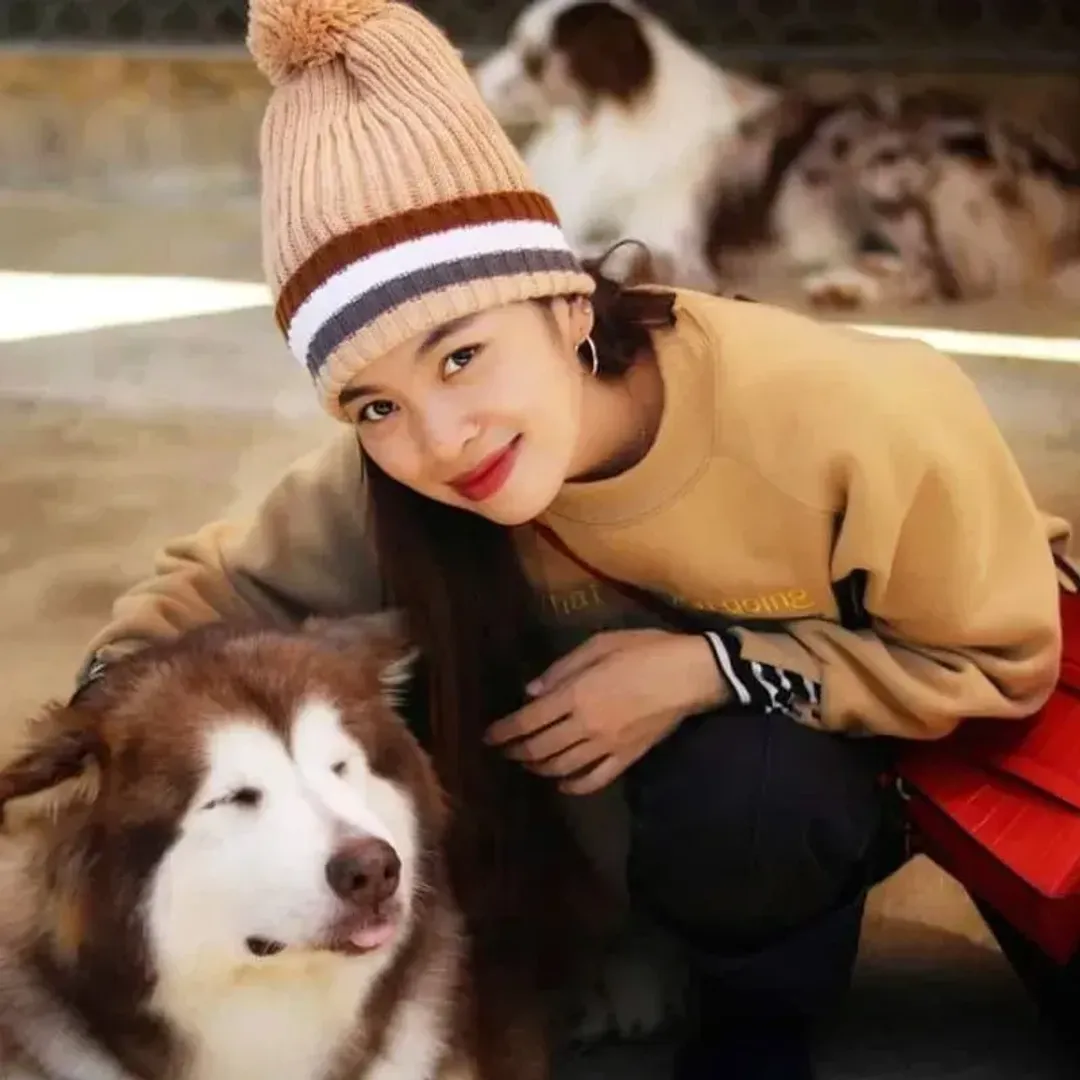 Chef, Culinary Consultant
Tuyet Pham is an award-winning Saigonese chef who believes that joy is the secret ingredient to delicious food. At Healthy Recipes 101, Tuyet personally tests and simplifies every recipe, ensuring maximum flavor with minimal effort. With a background at prestigious French restaurants P'TI Saigon and Le Corto, Tuyet knows how to make every dish exceptional.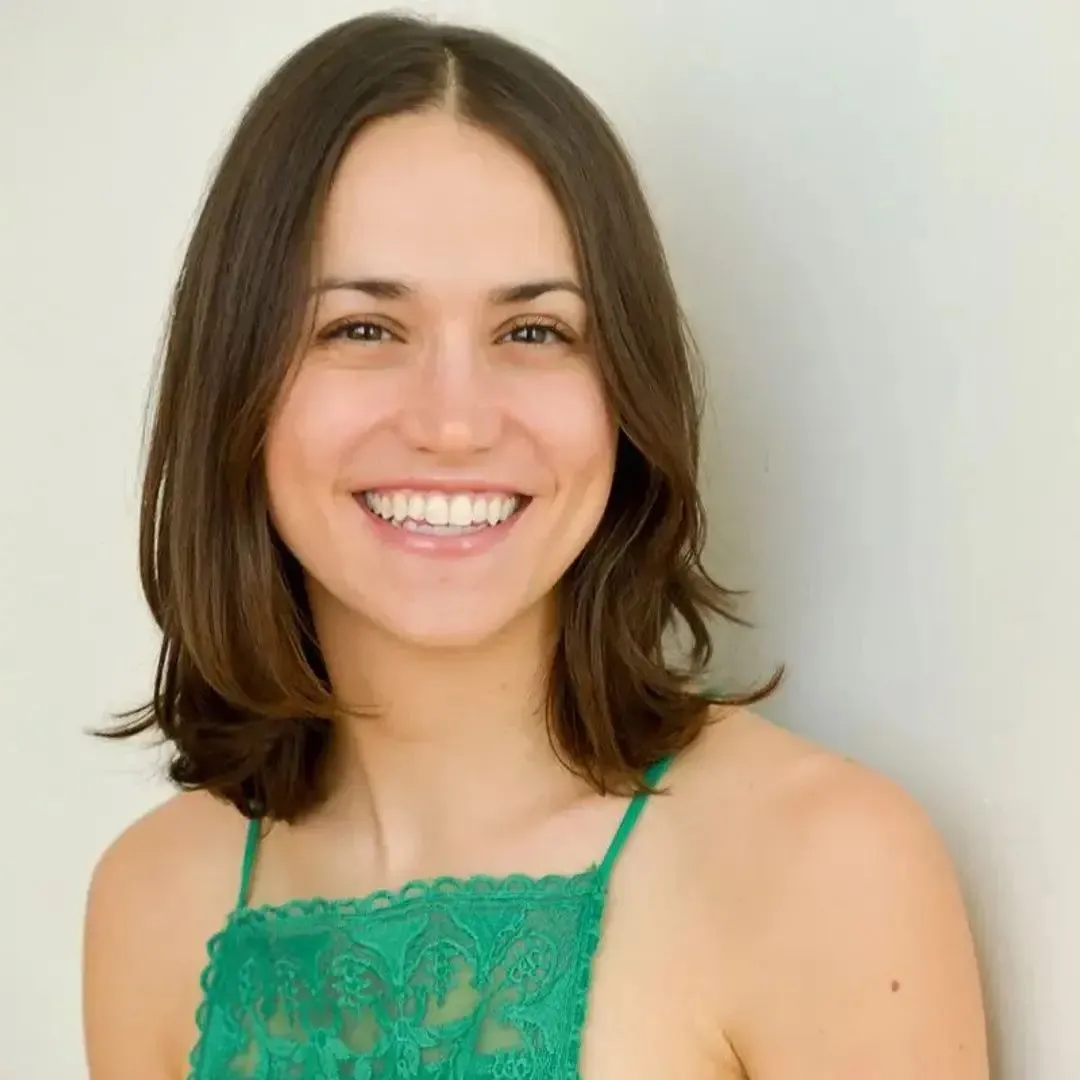 Nutrition Reviewer
Lizzie is a Minneapolis-based dietitian and founder of It's a Veg World After All. She completed her MS in Human Nutrition from Drexel University, and is an expert in culinary nutrition, recipe development, and nutrition communications.
Comments/ Reviews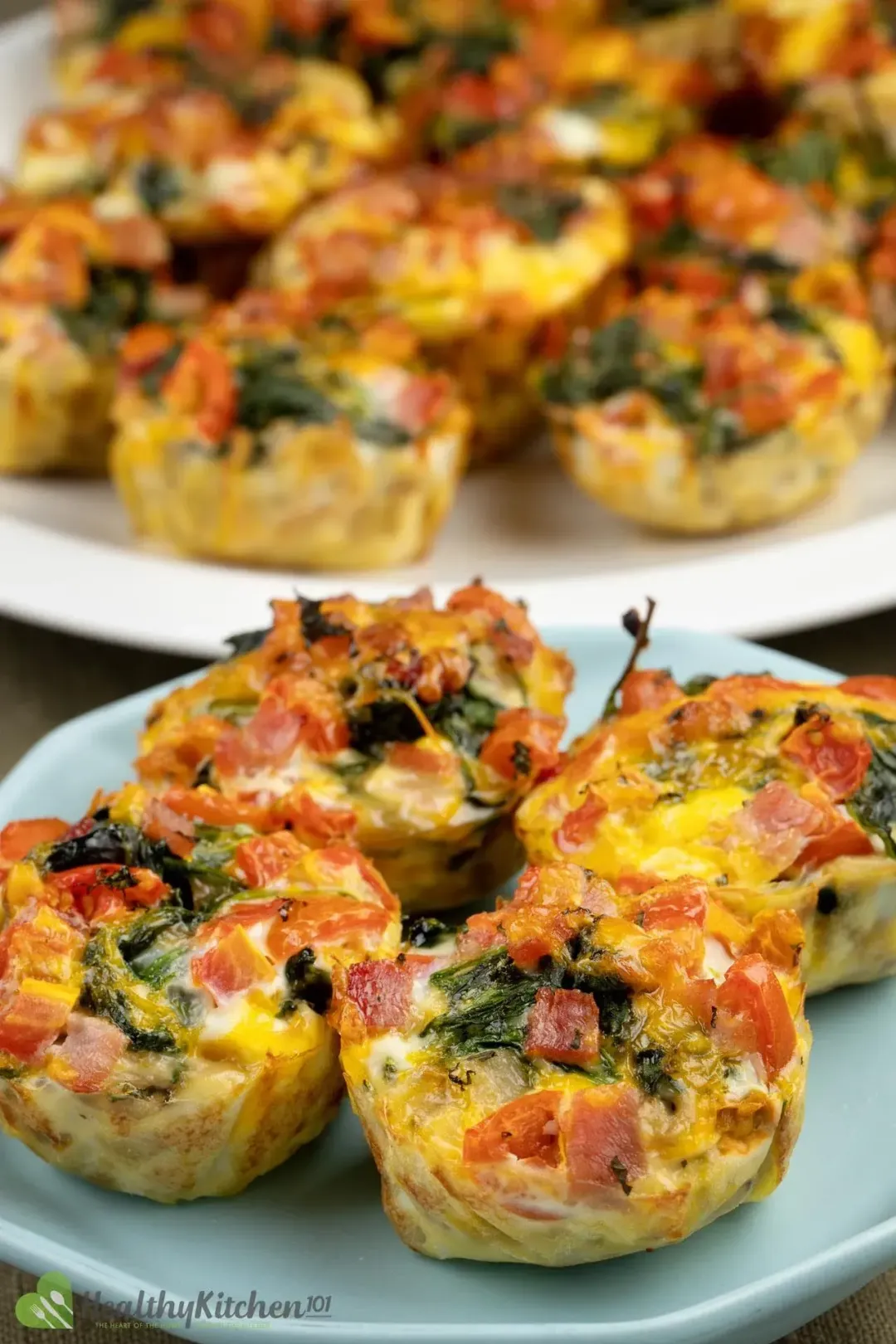 Rye Chr

March 7, 2023 at 5:02 AM

I had so much fun preparing and cooking these Egg Muffins. It was surprisingly simple but yielded beautiful results. The combination of eggs, veggies and cheese made for a tasty snack or breakfast option.