Today's fried spicy tofu recipe promises you a well-balanced dish suitable for World Vegan Day (November 1). You'll find the spiciness, sweetness, and tanginess all join together to represent the style of Asian cuisine.
Bold, garlicky flavor has remained the most popular characteristic of Asian cuisine. This spicy tofu is no exception.
It's spicy, sweet, tangy, and satisfying all at the same time. There's no need to batter the tofu— simply fry it up in whole pieces and toss it with the spicy-tangy sauce.
What Is Tofu?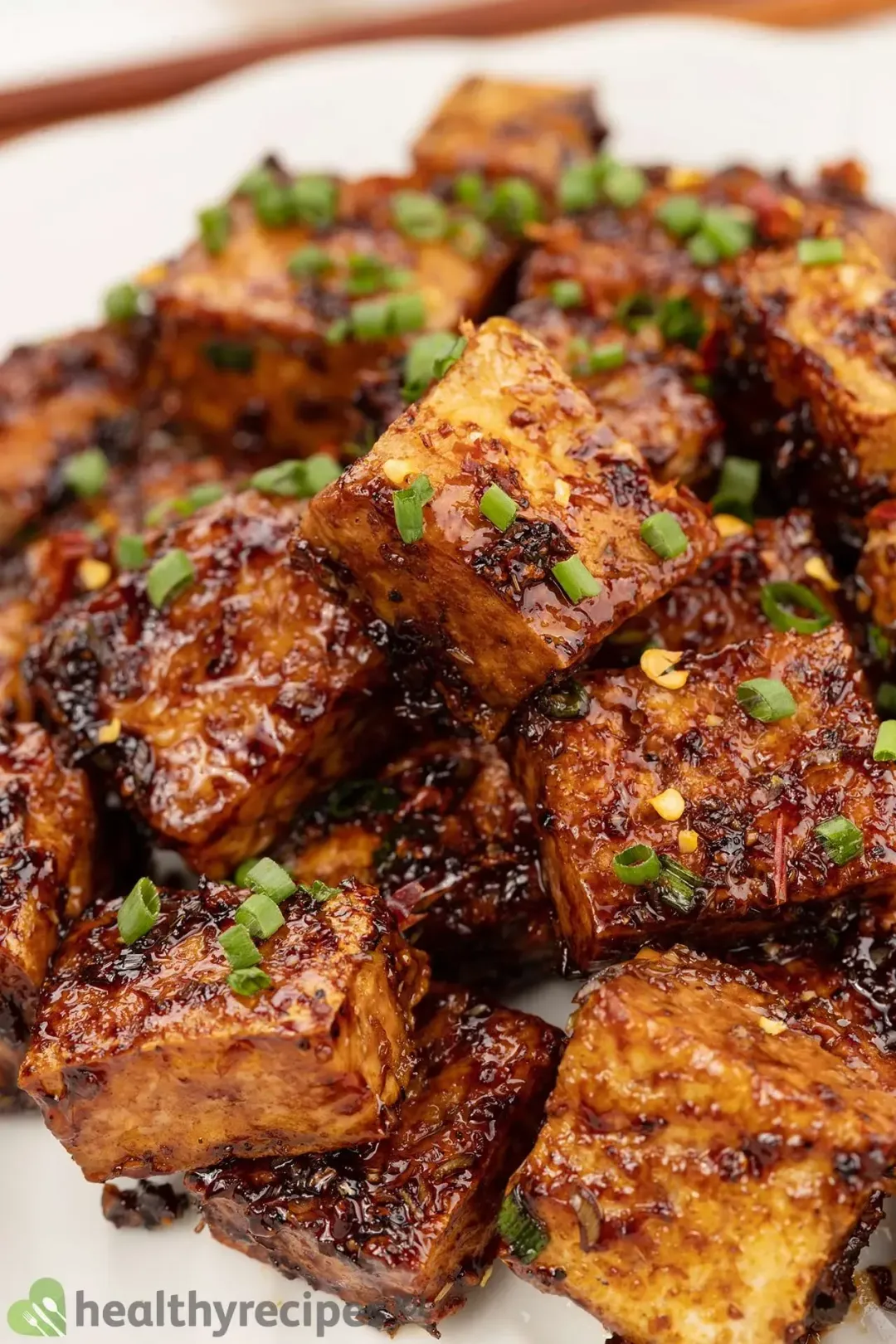 Tofu was first created in China, dating back roughly to 2,000 years ago.
Tofu is a vegetable protein, and is very flat and neutral in flavor. This is the main reason why it works well with almost any spice blend and seasoning.
Traditionally, tofu is made by soaking, grinding, and straining mature white soybeans into soybean milk. The milk is then mixed with nigari, a liquid extracted from seawater, to help coagulate the milk and form solid white blocks.
Is Tofu Vegan?
Yes, tofu is vegan.
Tofu is made from pressing soybean curds into firm blocks. Nowadays, it's the central ingredient in countless vegan dishes that try to imitate the texture of meat.
Types of Tofu
Packaged tofu often comes in different textures, ranging from silky to firm to extra-firm.
The water content in tofu decides its consistency. The more water it contains, the silkier it will be, and vice versa.
This can be explained as follows:
When coagulating, the soybean milk is simmered so the soybean curds can be separated from the whey. The curds are then pressed to drain all the remaining liquid inside.
In sum, there's a relation between the draining time and the amount of water content left in the tofu. The longer it's pressed, the more liquid it releases— resulting in firmer and more compact tofu.
1. Firm Tofu
Spicy tofu requires frying tofu in whole pieces to create a crisp outer skin. Therefore, we highly recommend buying firm or extra-firm tofu so it won't break down into chunks when frying.
Firm tofu is the most common type of tofu as it's undoubtedly the most versatile for recipes. You can easily find firm tofu available in most grocery stores.
The texture of firm tofu is pretty similar to feta cheese. You can chop it in cubes without the risk of it falling apart.
Firm tofu is adaptable for most cooking methods, including searing, stir-frying, deep-frying, pan-smoking and air frying (see our Air Fryer Tofu Recipe.) It can easily hold its shape and absorb marinades nicely.
If firm tofu is dried out even more, you'll have super-firm tofu. Super-firm tofu is one of the greatest replacements for meat in vegan recipes, for example, tofu steaks.
2. Silken Tofu
Among tofu ranges, silken tofu is the softest of all. Just like the name implies, silken tofu is rich, creamy, and very fragile.
Silken tofu can be broken into pieces easily, and the texture is similar to young cheese. It's the most suitable one to use in desserts, puddings, vegan mayonnaises, and dips.
Often, silken tofu is the favorable choice in vegan recipes. It can be used as a thick cream base for dairy-free cheesecakes, or a substitution for eggs in baking
How to Fry Tofu Crisp
Today's spicy tofu recipe gives you full control over the final result. Spicier or sweeter, you're free to adjust it whichever way you prefer.
Making crispy tofu isn't too challenging. First of all, make sure you have the right tofu for frying, that is, the firm kind.
Next, wrap the tofu block in paper towels, then put something heavy on top of it to drain excess liquid. By doing so, the tofu can absorb the sauce well and fry to super crispy without being waterlogged.
It's important to let the tofu get nice sears on all sides, so don't flip them too often. Move them around when you baste with the sauce, and finish them off with some sprinkles of pepper and scallions.
Tips for Making Spicy Tofu
There are tons of ways to get creative with this spicy tofu. It's just a matter of what your heart desires.
For instance, to make it vegan, you can substitute oyster sauce with mushroom-flavored sauce or black bean sauce. In the same vein, tamari can also replace soy sauce if you don't want the gravy to be too watery.
As soy sauce and oyster sauce help form the base, the spice blend will lend a mild heat and subtle taste to this dish. The earthiness and mildness of sesame oil are also second to none— to the point that it could rival restaurant versions.
Finally, a citrusy touch from lemongrass and lemon juice will cut through the spice blend to create a sweet-and-sour flavor burst.
How Long Does Cooked Tofu Last?
Cooked tofu can last for 2-3 days in the fridge. You might need to return the cooked tofu back to the pan and give it a quick fry before serving again.
Can You Freeze Spicy Tofu?
Yes, you can. Simply transfer the leftover tofu to a clean plate, wrap it up in cling film, and put into the freezer.
Frozen spicy tofu can remain safe and edible for up to 2 months.
What to Serve with Spicy Tofu
Spicy tofu is most commonly served with rice. It's already a well-rounded dish, so there's no limit to which kind of rice to use.
To make it low-carb, simply opt for cauliflower rice instead.
However, that's not all we have for today. Besides serving spicy tofu on a bed of rice, we also pair it with a side salad to create a complete meal.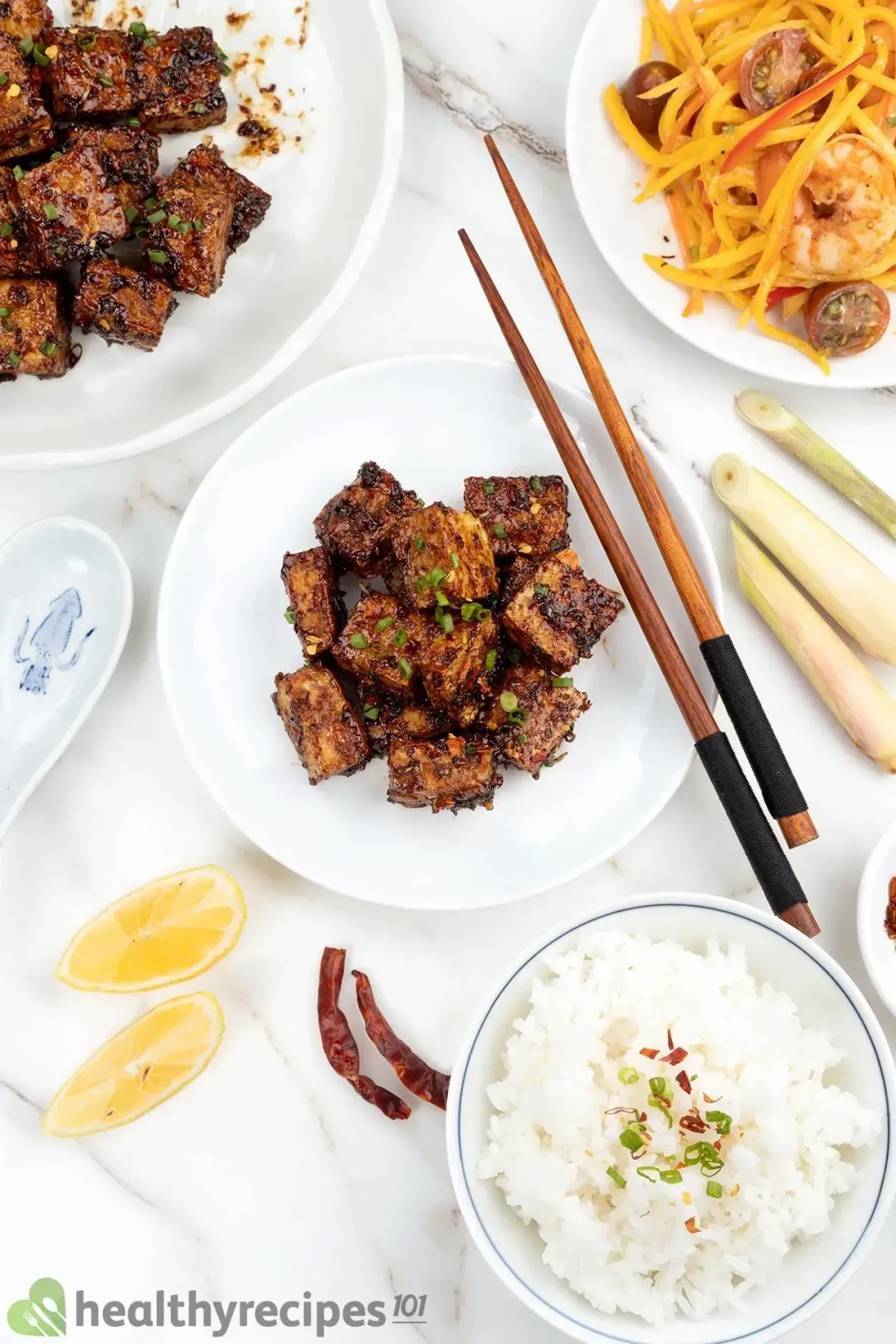 Thai Mango Salad
This easy and delicious Thai mango salad with vibrant colors is our choice to side with spicy tofu. It features shrimp, green mangoes, cherry tomatoes, and carrots, and takes only 15 minutes to make.
Pair this salad with spicy tofu and you'll get a flavor combo that's full of complexity!
Other Spicy Dishes to Try
Spicy Tofu
This spicy tofu recipe is a wonderful cooking idea for an entrée when you're craving takeout, but want to stay in and make it a little healthier.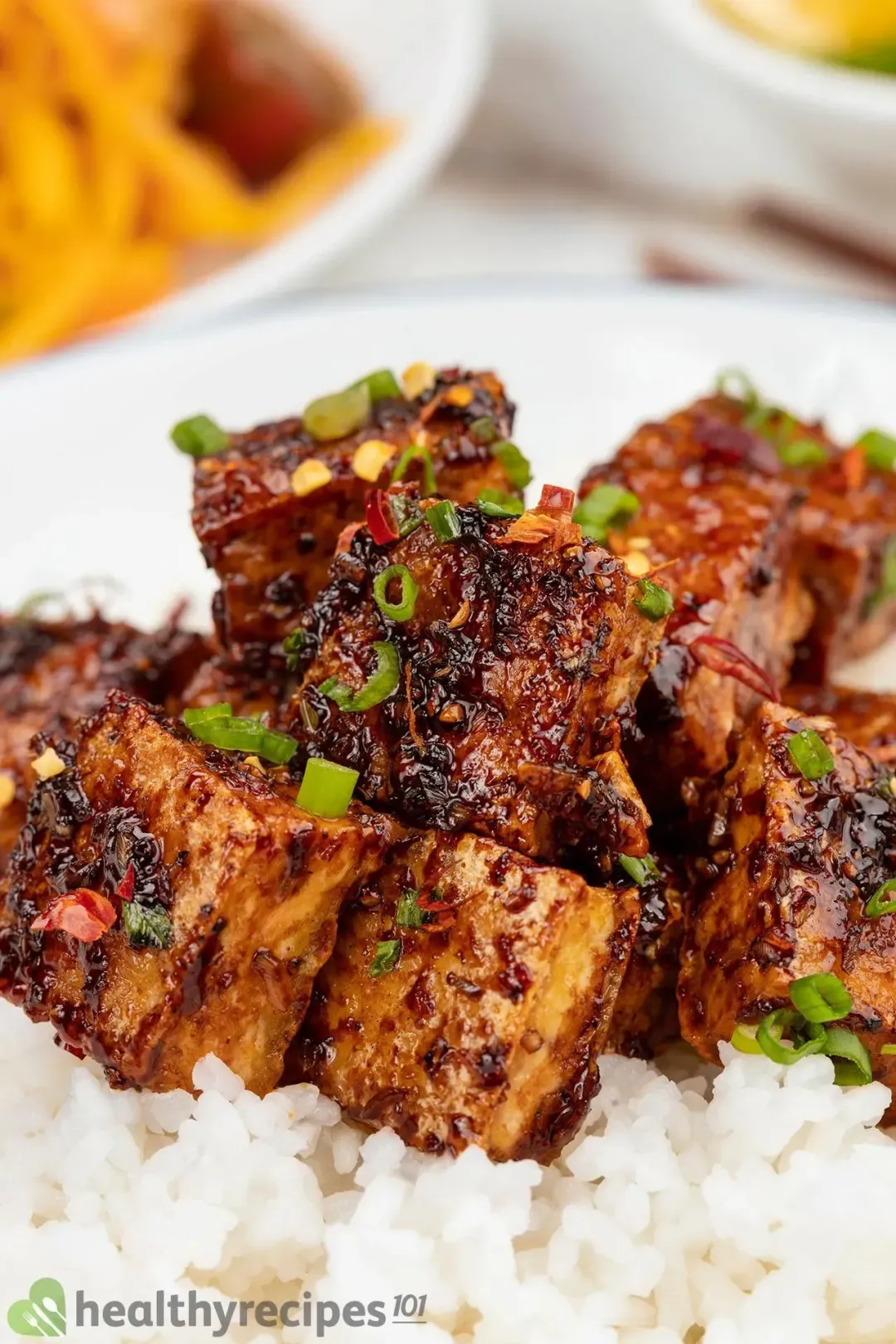 cook TIME

30 mins

prep TIME

5 mins

total TIME

35 mins
COURSE

Main Course

CUISINE

Asian

SERVINGS

CALORIES

501 kcal
INGREDIENTS
3 tbsp

lemongrass

(chopped)

3/2 tbsp

reduced-sodium soy sauce

1/2 tsp

ground black pepper

3/2 tsp

red pepper flakes

1 tbsp

scallions

(chopped)

4 1/2 cups

cooked medium-grain rice

(equal to 3/2 cups uncooked)
INSTRUCTIONS
Prep
1
Wrap both sides of a tofu block in a clean, absorbent paper towel, then put weight on top of it to drain out the excess liquid completely.
2
Preheat oil in a large iron skillet over medium heat.
3
Cut the tofu block evenly into 1-inch cubes. Set aside.
Fry tofu:
1
Heat 3 tbsp olive oil on a skillet over medium heat. Add 2 tsp grated ginger and 16 oz tofu cubes, then fry for 25 minutes. Toss and turn frequently until all sides of the tofu cubes are golden brown.
2
Transfer the fried tofu to a clean plate and set aside.
Make sauce:
1
Keep the skillet on low-medium heat and add in the following ingredients: 3 tbsp lemongrass, 3/2 tbsp oyster sauce, 3/2 tbsp soy sauce, 1/2 tsp sugar, 1 tsp dark soy sauce, and 1 tsp lemon juice. Stir quickly so the mixture coagulates and is slightly thickened. This must be done within 2 minutes; otherwise, the sauce could get too dense over the heat.
2
Add the fried tofu back into the skillet. Toss.
3
Continue to add all the remaining ingredients: 1/2 tsp ground black pepper, 3/2 tsp red pepper flakes, and 1/2 tsp sesame oil. Toss the mixture so the tofu cubes are fully coated with the sauce.
4
Sprinkle on 1 tbsp chopped scallions. Turn off the heat.
5
Serve spicy tofu with hot steamed white rice.
NUTRITION
Nutrition Facts
Spicy Tofu
Amount Per Serving (1 serving)
Calories 501
Calories from Fat 162
% Daily Value*
* Percent Daily Values are based on a 2000 calorie diet.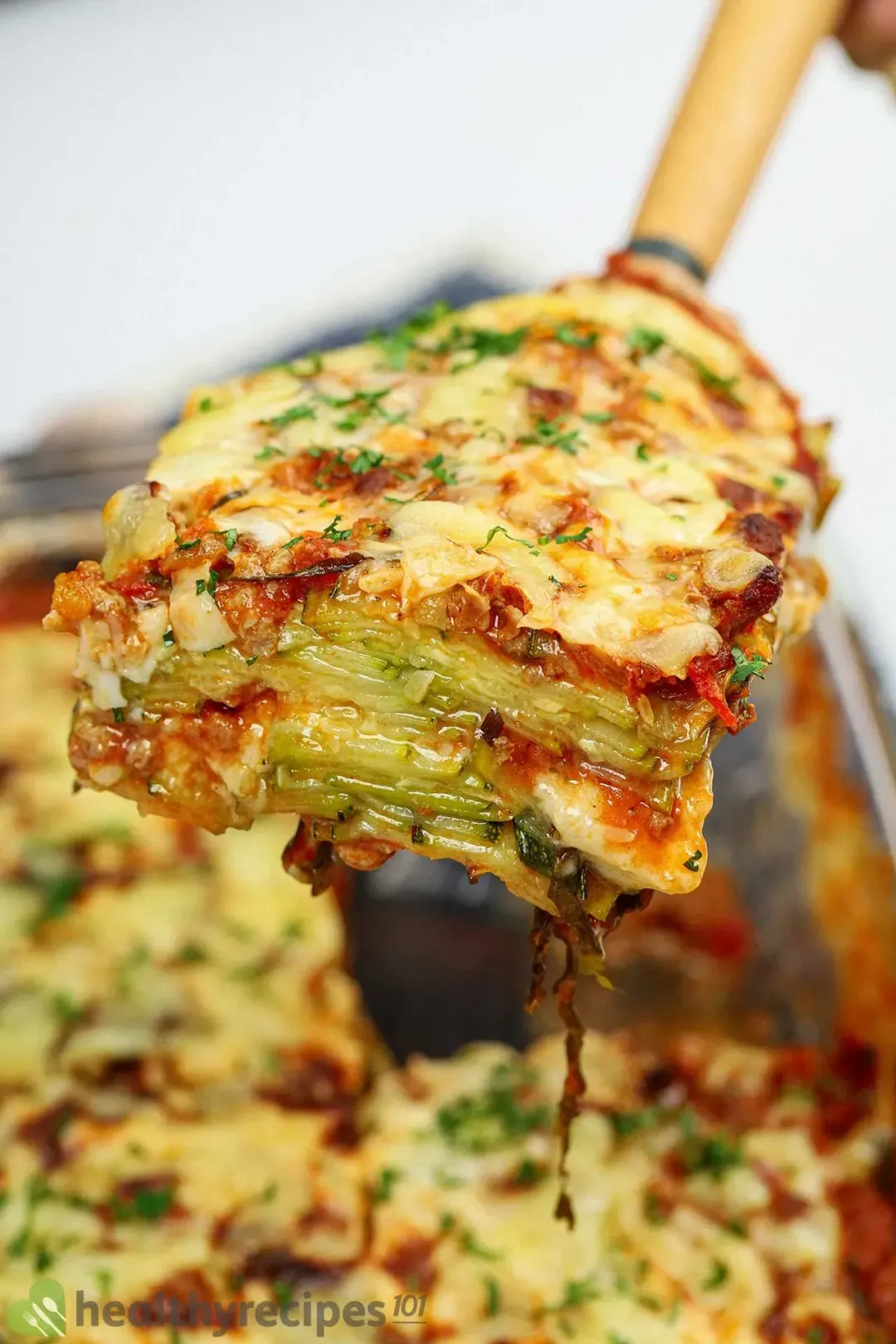 Previous Recipe
Zucchini Lasagna
Zucchini Lasagna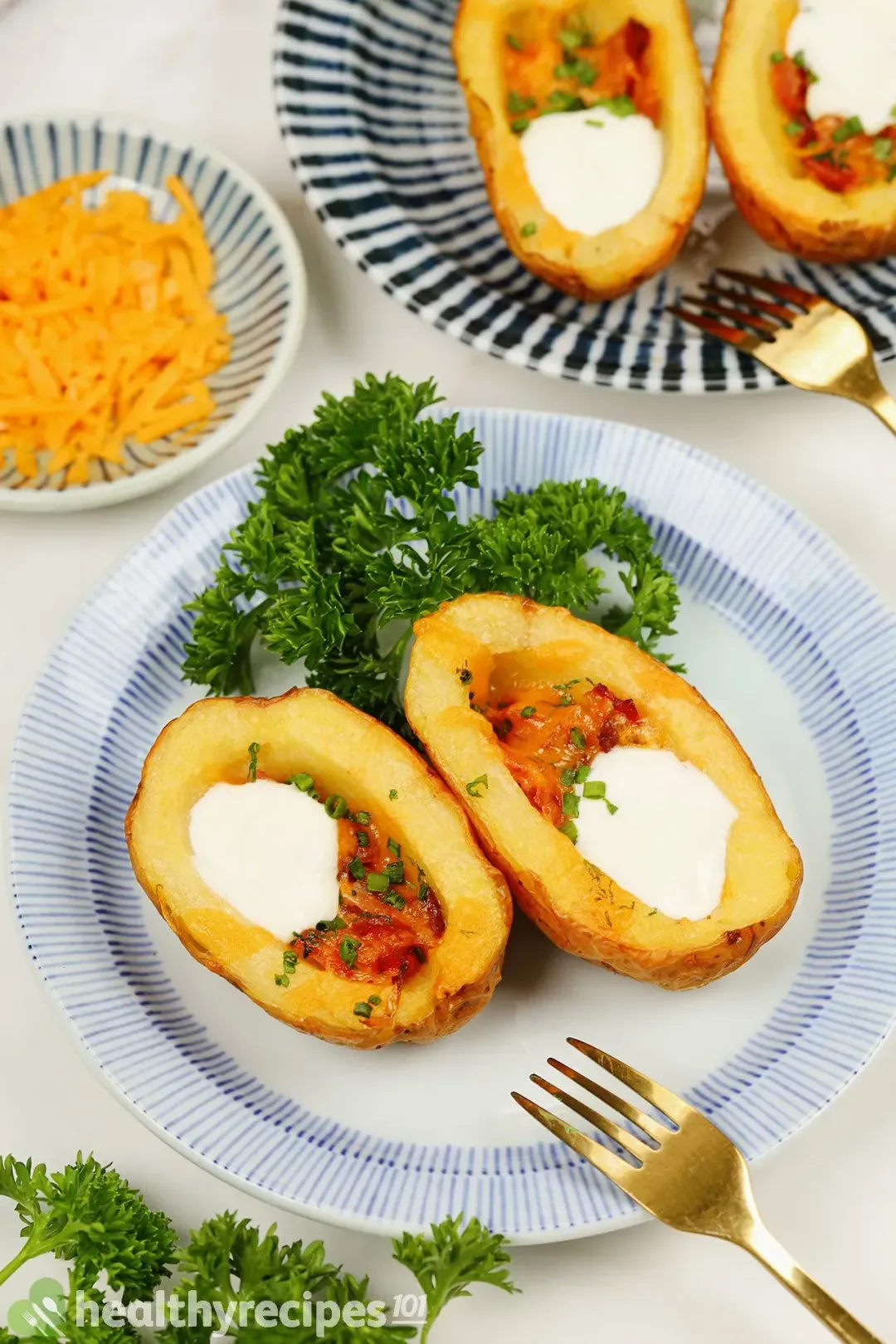 Potato Skins
Head Chef, Culinary Consultant
Tuyet Pham is an award-winning Saigonese chef who believes that joy is the secret ingredient to delicious food. At Healthy Recipes 101, Tuyet personally tests and simplifies every recipe, ensuring maximum flavor with minimal effort. With a background at prestigious French restaurants P'TI Saigon and Le Corto, Tuyet knows how to make every dish exceptional.
Writer, Author
Luna Regina is an accomplished writer and author who dedicates her career to empowering home cooks and making cooking effortless for everyone. She is the founder of HealthyKitchen101.com and HealthyRecipes101.com, where she works with her team to develop easy, nutritious recipes and help aspiring cooks choose the right kitchen appliances.
Nutrition Reviewer
Lizzie Streit is a Minneapolis-based dietitian and founder of It's a Veg World After All. She completed her MS in Human Nutrition from Drexel University, and is an expert in culinary nutrition, recipe development, and nutrition communications. Lizzie's philosophy is centered around making nutrition recommendations, and especially the advice to eat more vegetables, approachable and realistic. She is excited to be working with the team at Healthy Recipes 101 to ensure that their recipes are both nutritious and delicious.
This has a lot of flavor.