This beautiful blend of pumpkin puree and spices makes the perfect Harry Potter pumpkin juice recipe. It epitomizes autumnal flavors, is synonymous with Halloween, can be served hot, warm, or cold, and only takes less than 15 minutes to make. 
The best part is since we're using real pumpkin puree and spices, you get a juice that is not only tasty but also healthy and wholesome to celebrate Halloween and step into the world of Harry Potter.
Our recipe was inspired by the books and a trip to Universal Studios.
What is Pumpkin Juice at Universal Studios?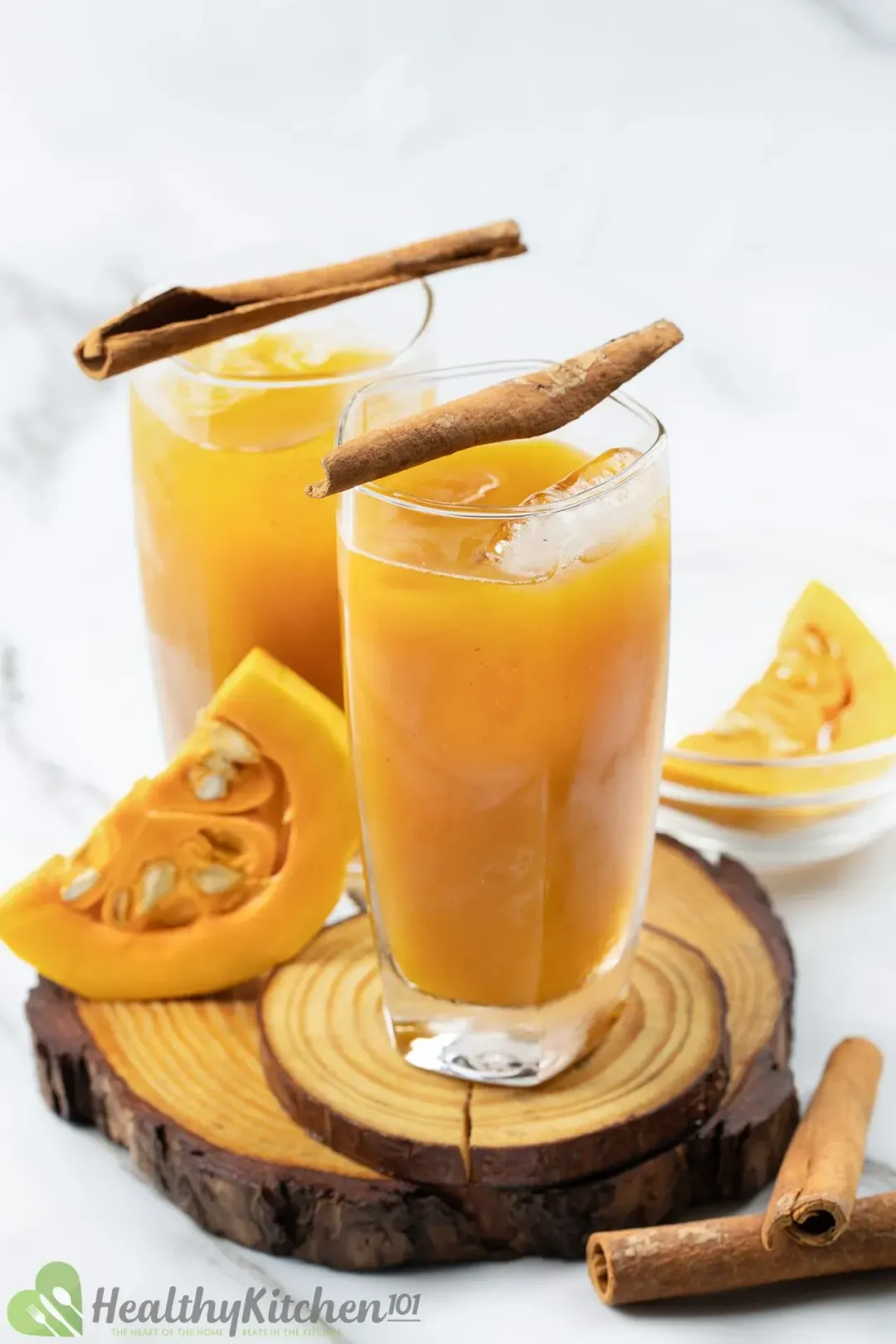 If you are a fan of Harry Potter, you probably know that pumpkin juice is a popular drink in the books. At The Wizarding World of Harry Potter at Universal Studios, they serve pumpkin juice in The Three Broomsticks, and it comes in bottles with a cute pumpkin cap cover.
It is a great gift for any Potterhead. If you ever get the chance to visit Universal Studios, give this juice a try! Refreshing from the very first sip, you can taste both apple and pumpkin, and then a hint of cinnamon and nutmeg.
But what's actually in the Harry Potter pumpkin juice? The label on the pumpkin juice bottle says that this juice contains water, apple juice concentrate, pumpkin puree, artificial flavors, and preservatives.
Perhaps not the best ingredients list ever but with a few tweaks here and there you can make an even better version.
How We Made Our Healthy Harry Potter Pumpkin Juice
There are a variety of recipes online that try to create versions of Harry Potter pumpkin juice. Most of these use canned pumpkin puree. 
To make a healthier version, we checked the ingredients of the pumpkin juice you can buy and tried to recreate the most authentic version, using homemade pumpkin puree. To make pumpkin puree, people usually steam chunks of pumpkin before blending them up. But we think roasting is the best option.
Roasting helps intensify and deepen the pumpkin flavor as the water of the pumpkin flesh evaporates and the natural sweetness remains. Fill your baking sheet with an centimeter of water to avoid burning your pumpkin. 
Making pumpkin puree requires a little time and effort, but you'll find that it's worth your while— it can be used for many different dishes (including our healthy pumpkin soup recipe) and be kept in the refrigerator for up to a week.
Now you have your pumpkin puree mentally prepared, what about the rest of the juice?
How to Make Harry Potter Pumpkin Juice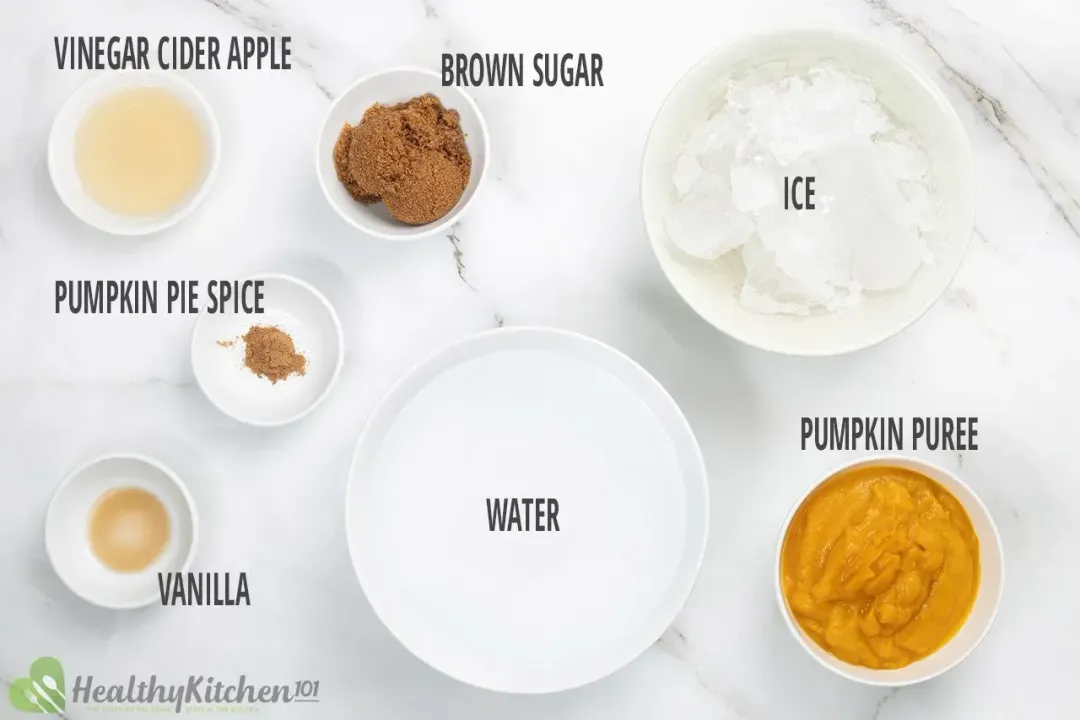 Step 1: Combine pumpkin puree with spices
Put pumpkin puree, pumpkin spice, sugar, and vanilla extract into a pitcher. Stir well to combine.
Step 2: Add water and apple cider vinegar
Pour water and apple cider vinegar into the pitcher. Stir well.
Step 3: Serve
Divide into 4 glasses and serve with ice (optional).
The Health Benefits of Pumpkin Juice
Many people think of pumpkins primarily as Halloween decorations, but there's so much more to this superfood. Nutritionally speaking, pumpkin is a powerhouse of fiber, antioxidants, vitamins, and minerals. 
The bright orange color of pumpkin comes from beta carotene- a carotenoid that converts into vitamin A in the body. There are 8,513 IU of vitamin A in 100 grams of raw pumpkin, making it one of the best sources of this vital vitamin.
Vitamin A, besides promoting eye health, is also crucial for healthy skin. Its positive effects include anti-aging properties, act as a natural sunblock, and aid in acne-free skin.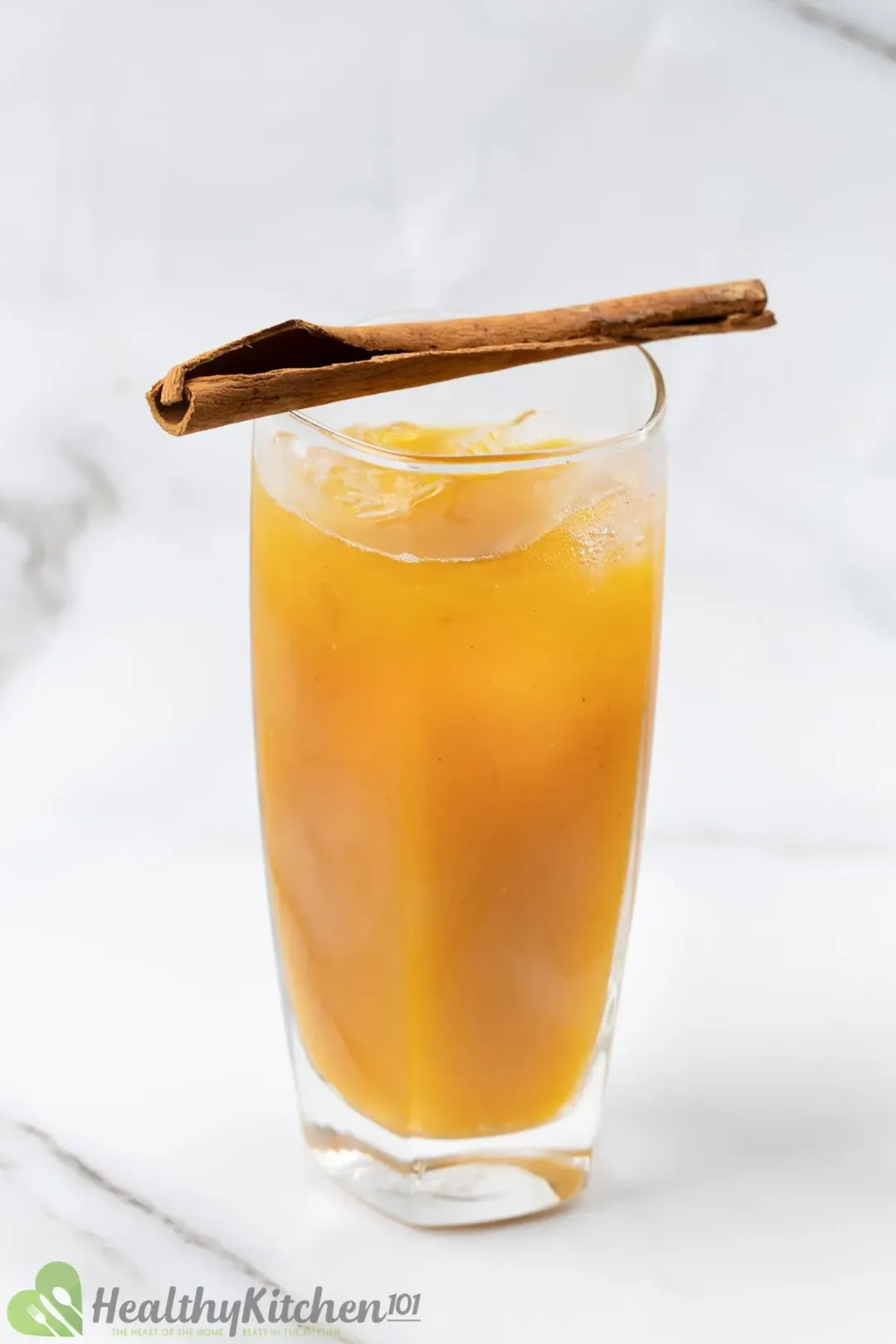 Apart from vitamin A, pumpkins are also high in fiber and relatively low in calories. Besides boosting your digestive system, fiber-rich fruits like pumpkins keep you full for longer, aiding in weight loss.
Generally, pumpkin juice is a safe drink to consume daily. The most notable side effect to be considered is that the juice can make your skin turn yellow or orange. However, this only happens when you consistently consume large quantities of pumpkin juice over a long period, which most people don't do. 
The bottom line is that pumpkin provides a great many health benefits and can easily be added to your diet, allowing you to enjoy those positive health effects.
Two Ways to Enjoy Pumpkin Juice
This Harry Potter pumpkin juice recipe combines fresh pumpkin puree, spices, and brown sugar, to make a refreshing drink that's bursting with fall flavors.
There are several ways to enjoy this lip-smacking drink:
Hot: While pumpkin juice is usually served cold, warm juice is an interesting option and adds to autumnal feeling. Simply omit the ice in our recipe and heat up the juice. 
Much like comforting mulled cider, the heat unites all the fall flavors. Pumpkin blends together with the vanilla extract and pumpkin spice, resulting in a scrumptious liquid that can warm your body and heart all at the same time.
Cold: If you are looking for something refreshing and delicious for Halloween, nothing beats a good swig of pumpkin juice. Cover it with ice to bring out the sweet pumpkin flavor and pleasant aroma of vanilla.
Protip: You can mix this pumpkin juice and vanilla ice cream in a blender to get a pumpkin milkshake.
How Long Does Pumpkin Juice Last?
Pumpkin juice should be consumed within 24 hours of making to ensure the best taste and quality. Once refrigerated, the drink can last for up to 2 weeks.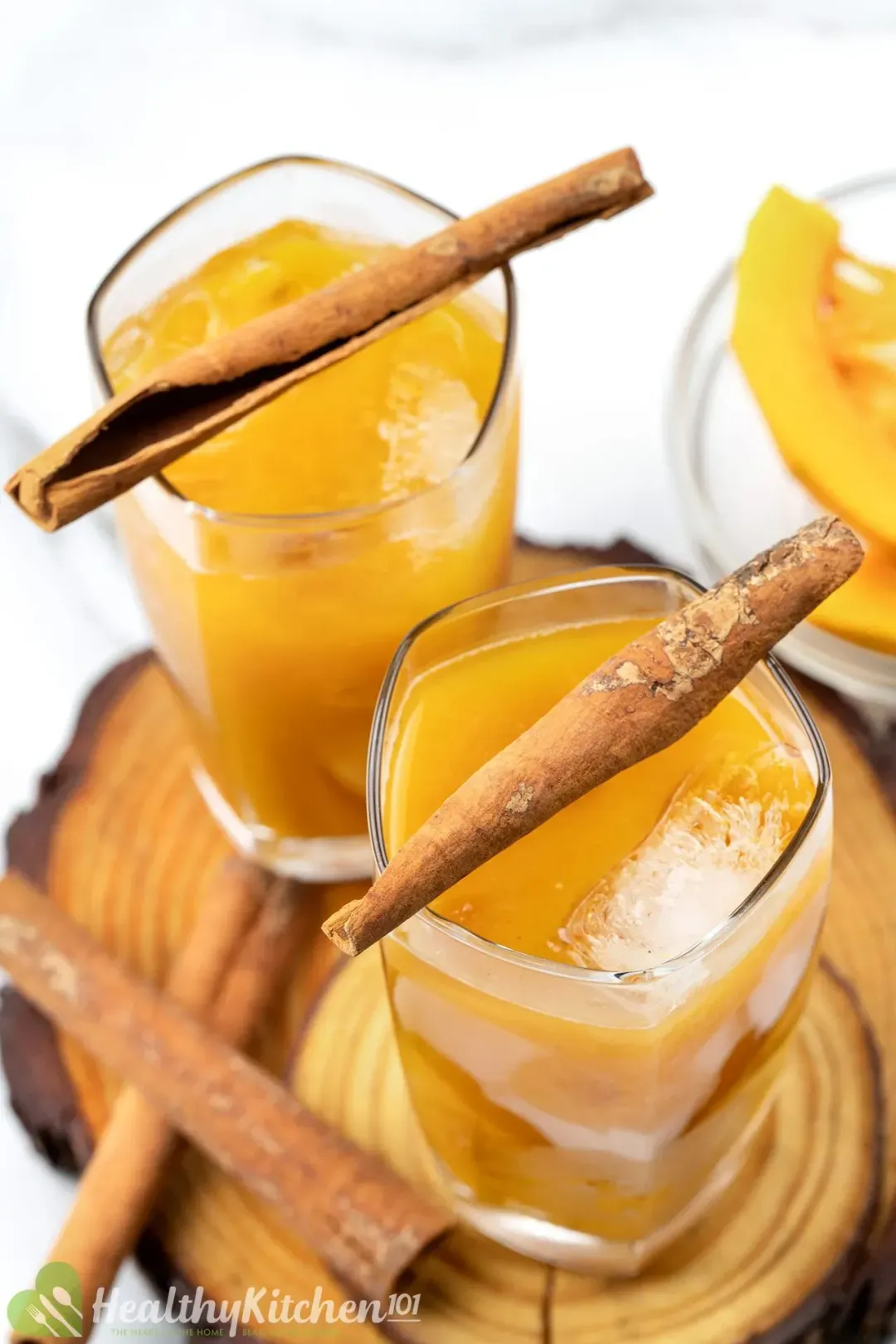 If you want to extend this time, store the juice in an airtight container and place it in the freezer for up to 3 months.
For more pumpkin ideas, have a look at our best pumpkin juice roundup.
Harry Potter Pumpkin Juice
For Harry Potter fans, nothing says Halloween more than a cup of pumpkin juice. This easy Harry Potter pumpkin juice recipe is a healthier version of the one served at Universal Studios. It's so easy to love. Try this tasty pumpkin juice and feel the magic!
prep TIME

10 mins

total TIME

10 mins
COURSE

Beverage

CUISINE

American, British

SERVINGS

CALORIES

67 kcal
INGREDIENTS
2 tbsp

apple cider vinegar
INSTRUCTIONS
1
Put pumpkin puree, pumpkin spice, sugar, and vanilla extract into a pitcher. Stir well to combine.
2
Pour water and apple cider vinegar into the pitcher. Stir well.
3
Divide into 4 glasses and serve with ice (optional).
Note: 1. The pumpkin juice can be kept in the refrigerator for a week.
2. Shake before using to recombine all the flavors.
NUTRITION
Nutrition Facts
Harry Potter Pumpkin Juice
Amount Per Serving (1 serving)
Calories 67
% Daily Value*
* Percent Daily Values are based on a 2000 calorie diet.
Keywords: Harry Potter Pumpkin Juice, How to Make Harry Potter Pumpkin Juice, Pumpkin Juice recipe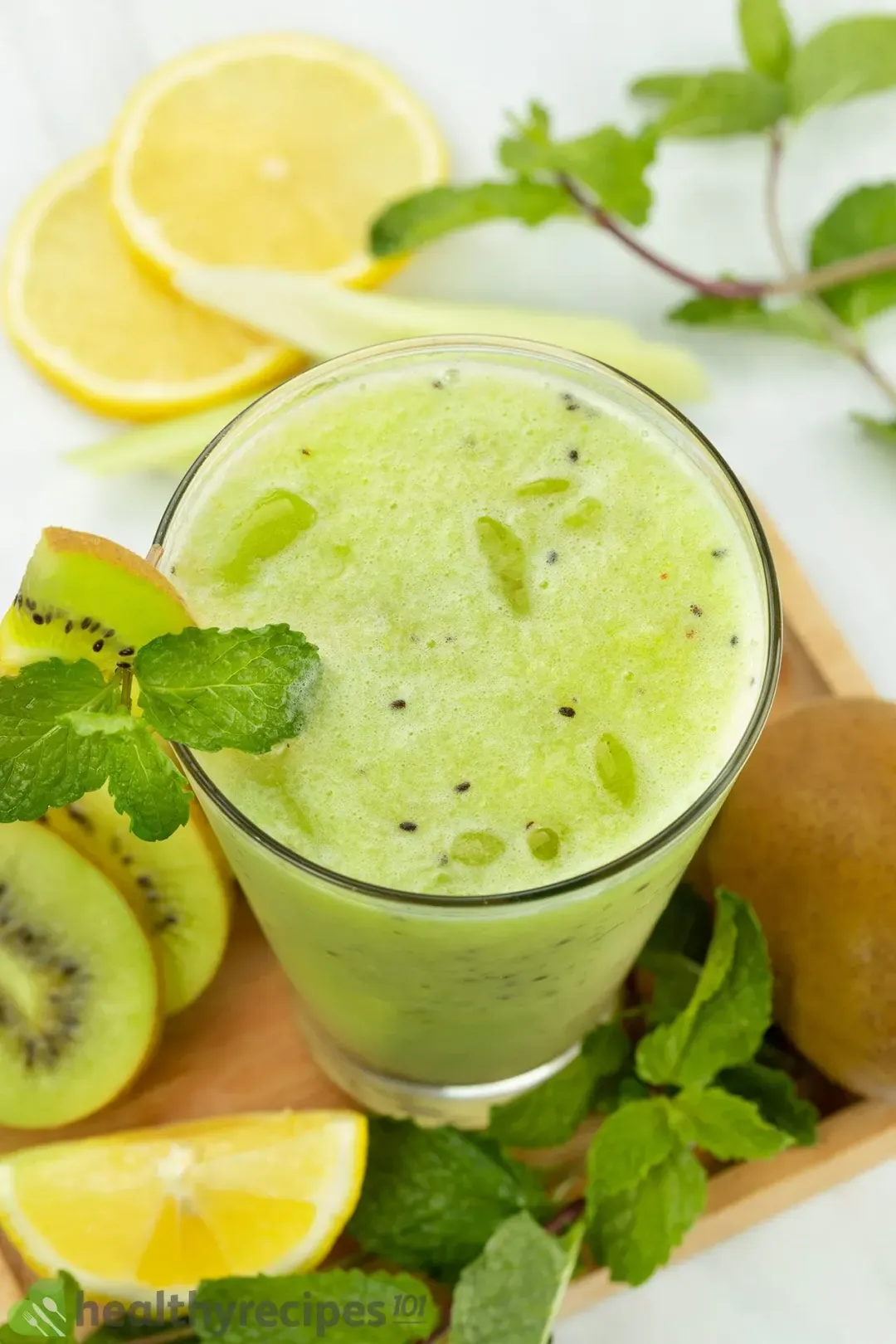 Previous Recipe
Kiwi Juice
Kiwi Juice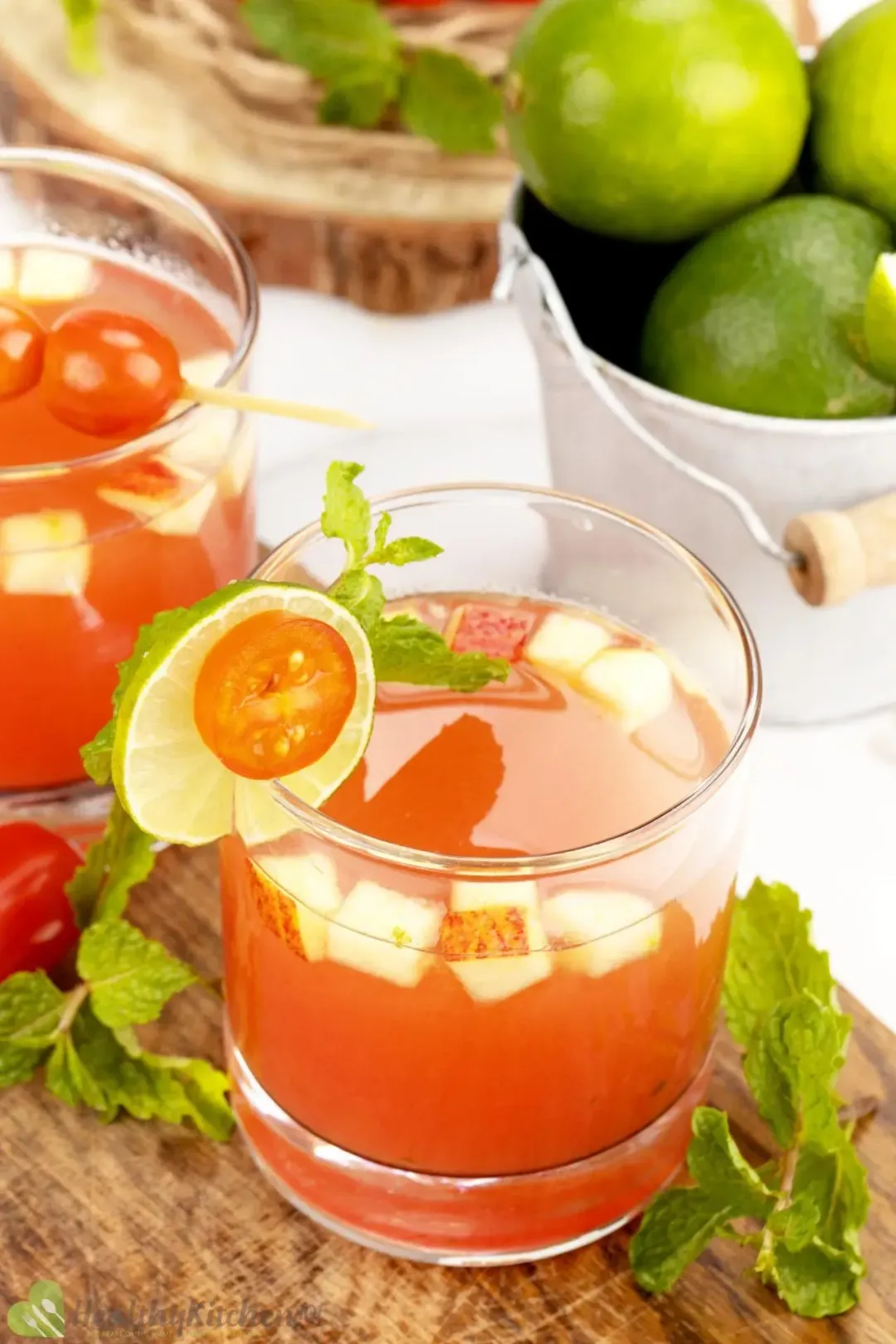 Next Recipe
Tomato Cocktail
Tomato Cocktail
Head Chef, Culinary Consultant
Tuyet Pham is an award-winning Saigonese chef who believes that joy is the secret ingredient to delicious food. At Healthy Recipes 101, Tuyet personally tests and simplifies every recipe, ensuring maximum flavor with minimal effort. With a background at prestigious French restaurants P'TI Saigon and Le Corto, Tuyet knows how to make every dish exceptional.
Writer, Author
Luna Regina is an accomplished writer and author who dedicates her career to empowering home cooks and making cooking effortless for everyone. She is the founder of HealthyKitchen101.com and HealthyRecipes101.com, where she works with her team to develop easy, nutritious recipes and help aspiring cooks choose the right kitchen appliances.
Nutrition Reviewer
Lizzie Streit is a Minneapolis-based dietitian and founder of It's a Veg World After All. She completed her MS in Human Nutrition from Drexel University, and is an expert in culinary nutrition, recipe development, and nutrition communications. Lizzie's philosophy is centered around making nutrition recommendations, and especially the advice to eat more vegetables, approachable and realistic. She is excited to be working with the team at Healthy Recipes 101 to ensure that their recipes are both nutritious and delicious.
Simple and delicious, looks like a wonderful recipe. This is just what i am looking for.

It was delicious! No change anything